Will the next VW Golf GTI wear a frown like this one?
This rendering hints that it might
Volkswagen will be replacing its seventh generation Golf (which we tried in 1.6-liter TDI DSG and GTE guises) with an all-new model in 2019 and that new model will get the usual slew of performance variants, including a GTI.
Now we don't have any idea what the next Golf is going to look like (although how different can it really be, based on past experience with most VW products...) but it could wear an aggressive face like the one in this rendering - it seems several speculative renderings are going down this route.
The frowned fascia is definitely fitting for its sharp profile which in this rendering at least looks very similar to the current Golf's - it wasn't laziness on the side of the artist who created it, though, but a desire to reflect what it will actually be like.
And the side profile stands a very good chance of being extremely similar to the seventh-gen model's. Aside from the mean front end with its slanted red eyebrows and gaping lower grille, it also gets red accents on the side of the front fenders, as well as red GTI-badged calipers and that's about it.
The exact date when we'll get to see the all-new Golf is unclear, but it is going into production in June, 2019 at VW's home plant in Wolfsburg. It will most likely be revealed at a major European motor show that same year.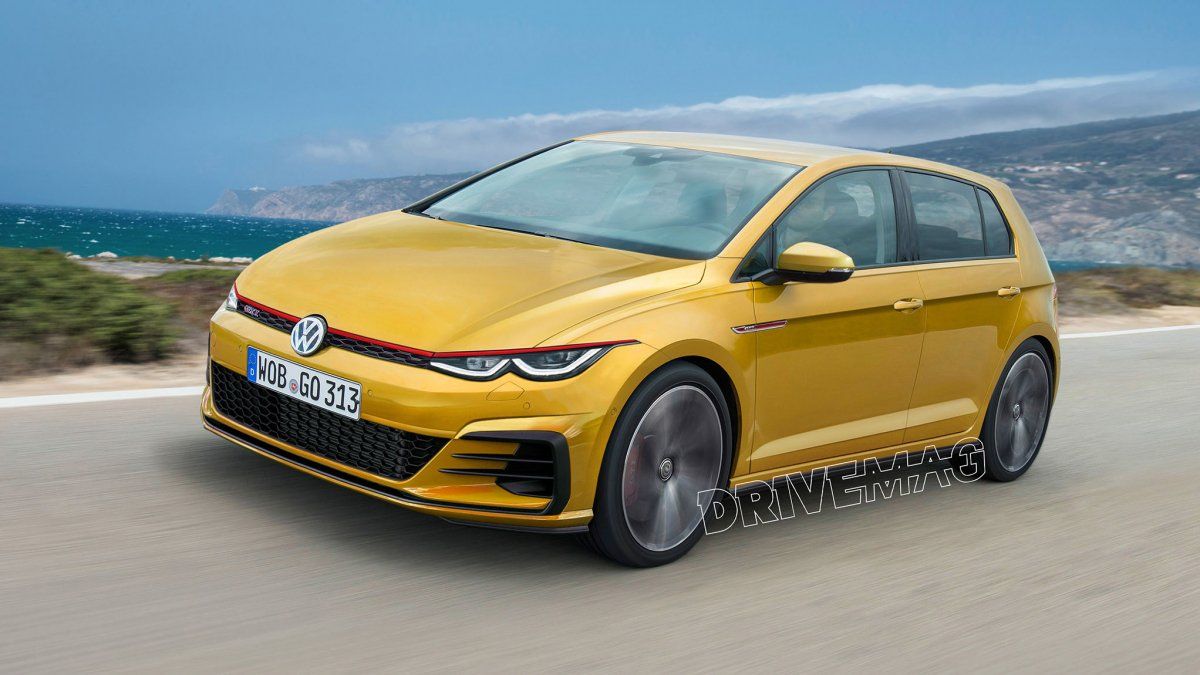 CHECK OUT: More renderings