Winter has nothing on this 2018 GMC Sierra 2500HD All Mountain truck concept
Nothing beats tank-like tracks when it comes to extreme off-roading
GMC has built a custom truck based on the 2018 Sierra 2500HD that can go virtually anywhere — especially if anywhere means snow-covered mountain slopes.
Unveiled at Vail Mountain (Colorado) last week and set to debut at the Los Angeles Auto Show in a few days the 2018 GMC Sierra 2500HD All Mountain is a one-of-a-kind concept truck build with one goal in mind: to tackle snow-covered terrain like a pro.
The 150 Series Tracks sourced from Mattracks are unquestionably the main feature of the custom pickup, helping it navigate steep slopes and extreme weather conditions.
What motivates the tank-like tracks is a 6.6-liter turbodiesel V8 engine rated at 445 horsepower and 910 lb-ft (1,234 Nm) of torque, mated to an Allison 1000 six-speed automatic transmission.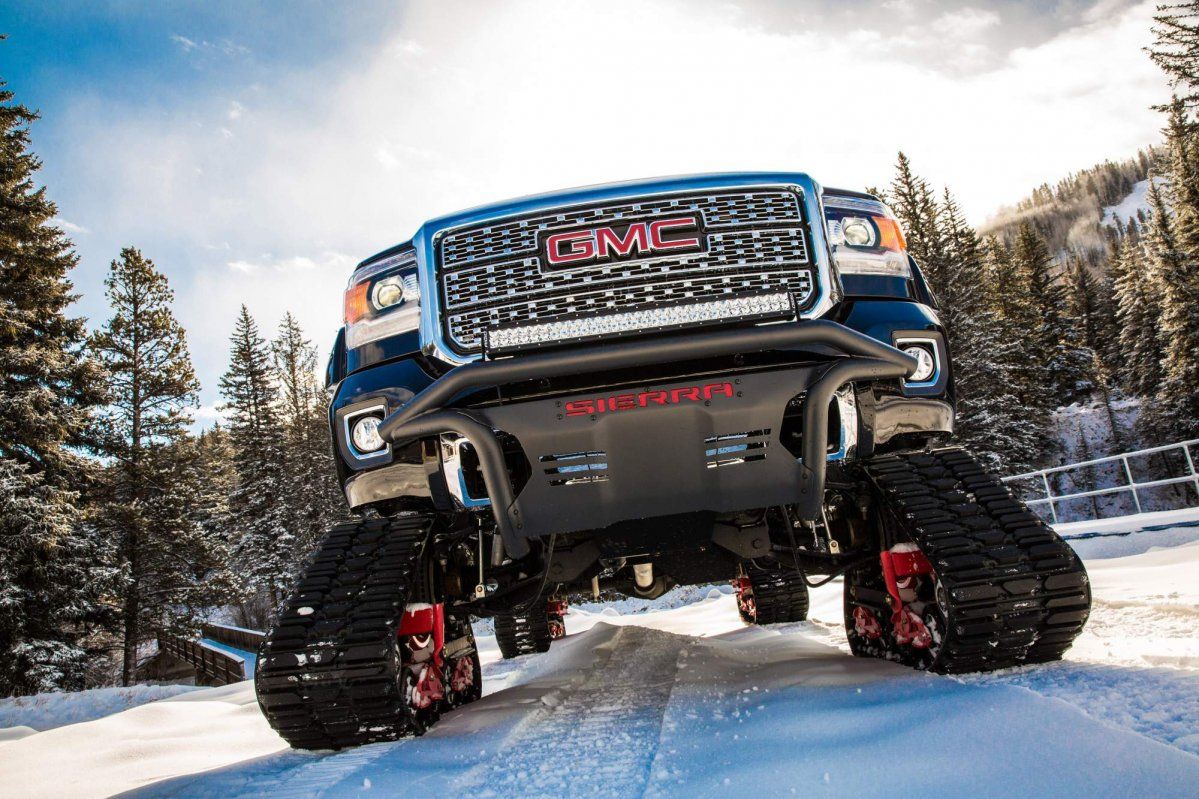 The 2018 Sierra 2500HD All Mountain concept is not only rugged but also luxurious since it's based on the range-topping Denali Crew Cab version. It features interior equipment such as upscale leather appointments and Bose speakers, among other things.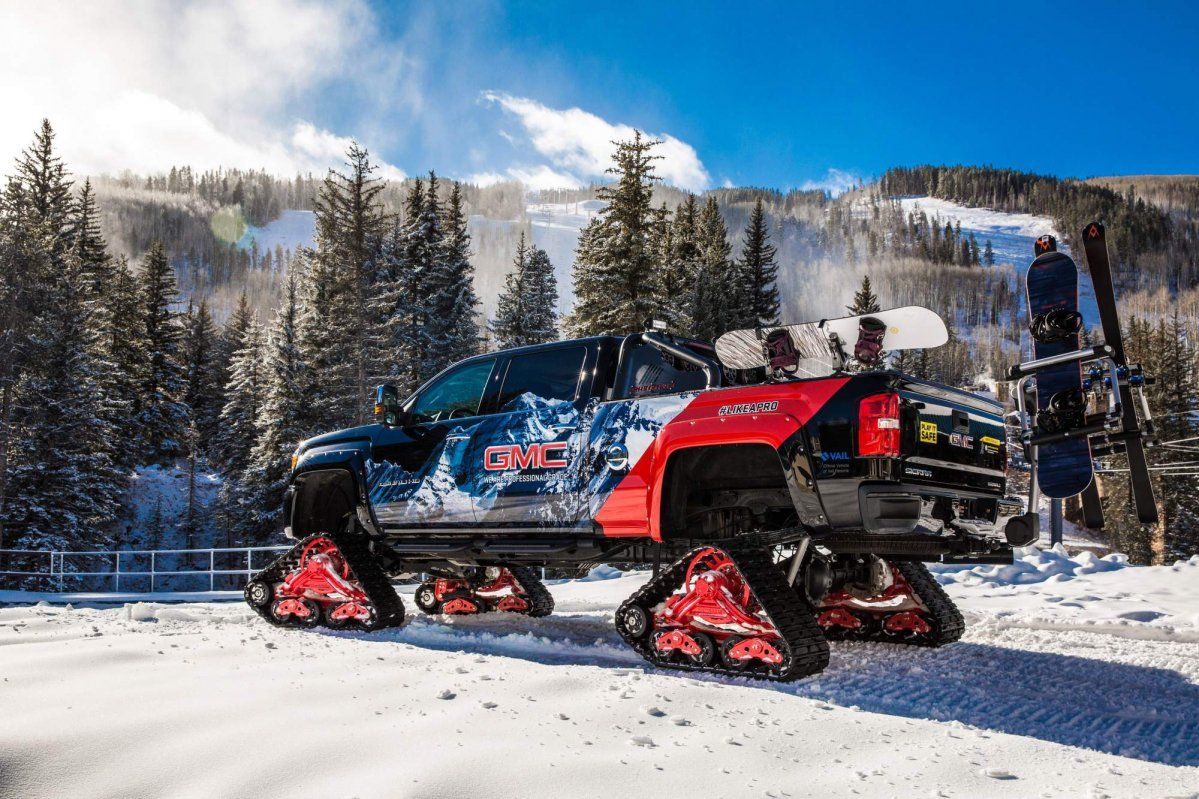 Besides the in-your-face tracks with GMC Red finish, other exterior styling features include bodyside graphics, LED lights for the wheel wells and underbody, Thule-supplied snowboard racks, a 30-inch light bar, and a soft roll-up tonneau cover. There's also a KICKER Amplifier and Dual Pod Speaker Kit onboard for when you want a soundtrack for your snowboarding session.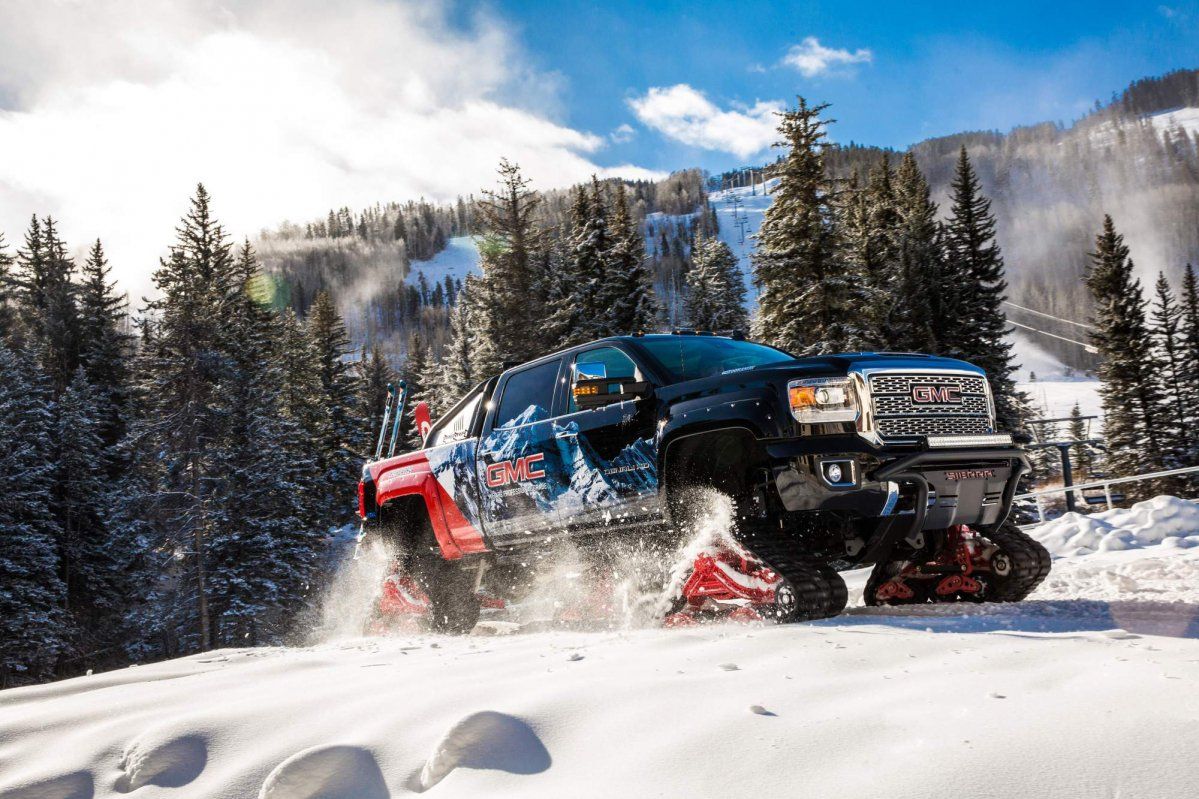 The GMC Sierra All Mountain will remain on display at Vail for the winter season while a similar truck, built on a Sierra 2500HD All Terrain X platform, will be shown at the 2017 LA Auto Show.
In the market for a pickup truck? Check out our top five picks right here.