Don't be fooled by the "entry-level" status though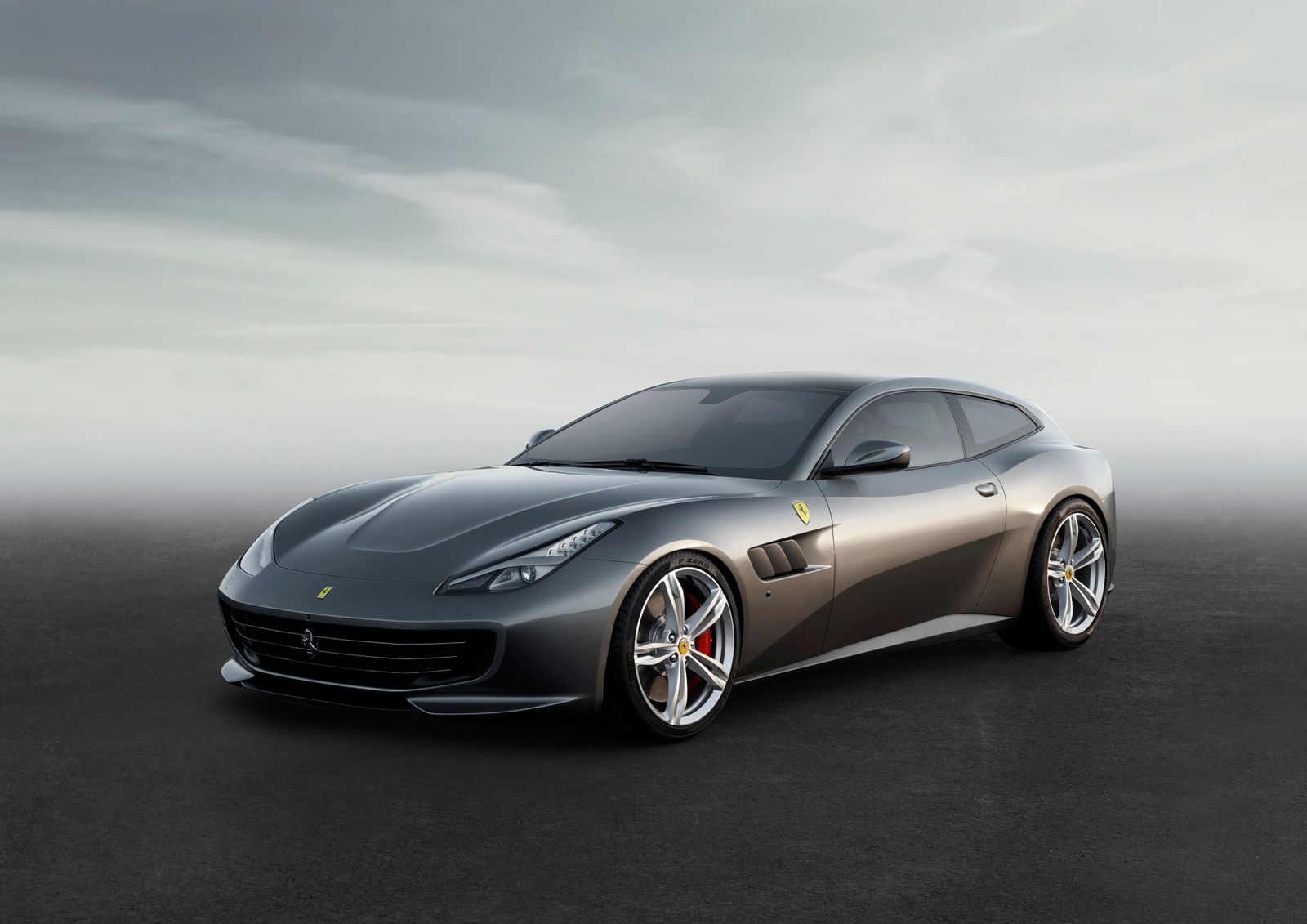 The GTC4Lusso receives the T moniker, hinting at the force-fed engine under its long bonnet.
Following the last week's initial information, Ferrari officially introduced the GTC4Lusso T at Paris Motor Show. GTC4Lusso's turbocharged derivative uses a 3.8-liter V8 engine – the same as in California T, but here it packs 602 hp (610 PS) and 560 lb-ft (760 Nm). Compared to the V12 version, the T is 72 horsepower and 47 lb-ft shorter on power, so you can call it entry-level, for the sake of presentment.
Thanks to its 2.8 hp/kg power-to-weight ratio (it weighs 1,740 kilos), the entry-level Lusso is good for 0-to-60 mph in 3.5 seconds and "more than 200 mph" maximum velocity.
Unlike the V12-powered Lusso, the turbocharged version is rear-wheel-drive only, this being the first time in Ferrari's history when a model offers both AWD and RWD layouts. The lack of the all-wheel-drive arrangement makes the Lusso T a bit lighter on the front axle, so the weight ratio is now 46%-54% front-rear.
Ferrari claims this is also a daily driver (if the proportions haven't denoted that yet), so you have enough room for four and 450 liters-worth of cargo space.
As with the V12 Lusso, it features four-wheel steering; given the slightly different weight distribution, the operating parameters for the rear-axle steer and the Side Slip Control assistant had been retuned.