Would You Pay $299,900 For This 1967 Chevrolet Camaro?
Straight out of SEMA 2013
To buy or not to buy? That's today's dilemma, triggered by a peculiar 1967 Chevy Camaro on sale on eBay.
Naturally, you'll want more info on the car before formulating an answer to the question in the headline, so here we go.
According to the eBay ad, the car was part of the BASF booth at the 2013 SEMA Show. The exterior color is called Carizzma Ruthless Red while the custom tan interior is wrapped in leather and suede.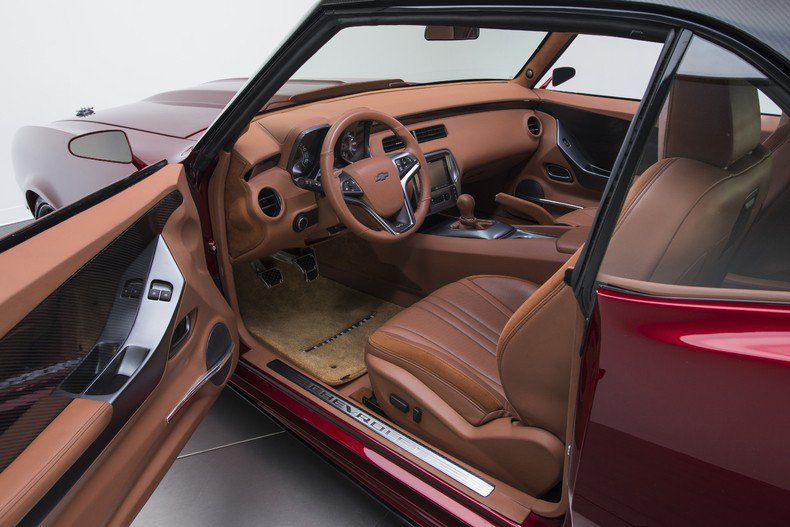 Under the hood lies a 6.2-liter LS9 supercharged V8 engine mated to a Tremec six-speed manual gearbox that routes 638 hp towards the rear wheels.
Besides the usual suspects, the Camaro features a lot of other doohickeys. For example, up front, you'll find a custom carbon splitter, and JW Speaker LED headlights.
Our favorite feature, however, is the LED-illuminated '67 Camaro-style fuel filler.
In brief, a lot of tech and work went inside the Camaro (see the ad for the full list), but we still feel like reasking the question: is it worth it the better part of $300k?