You can now play GRID Autosport on your iOS device as well
It's not just a mini-version of the game, it's the real deal!
Codemasters and Feral Interactive have cooked a massive surprise for its fans: the GRID Autosport just became available on the portable iOS devices.
The mobile version is not just a lite adaptation of the game available on Steam: as Codemasters claimed on their blog, you have "over 100 cars" at your disposal. You can find the full car (and track) list at the bottom of this article. You get all these at once by paying £9.99/$9.99/€10.99 which are the game's price tags in the App Store.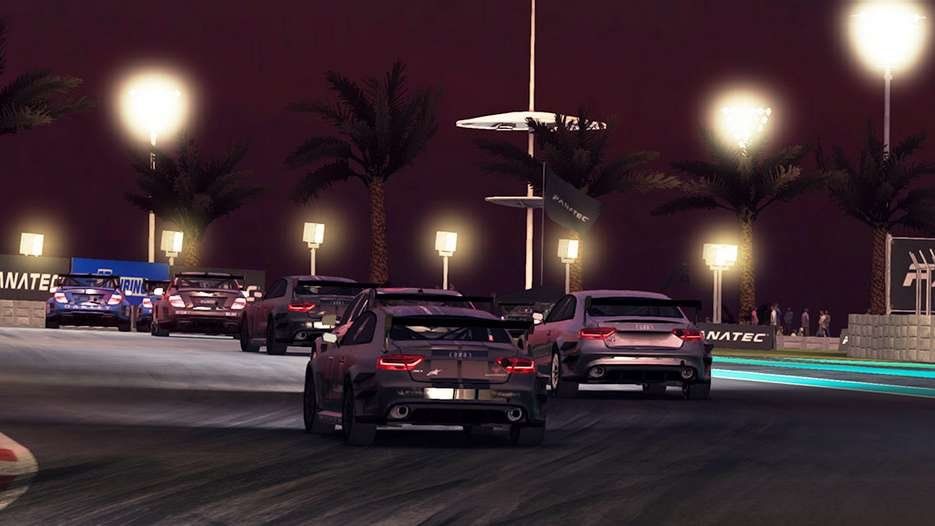 The following devices support GRID Autosport: iPhone SE, iPhone 7 (or newer), iPad (2017), iPad Pro (any version). The device has to have the iOS 11 installed, and at least 6 Gb of free space (the developers recommend having at least 8 Gb "to avoid installation issues.")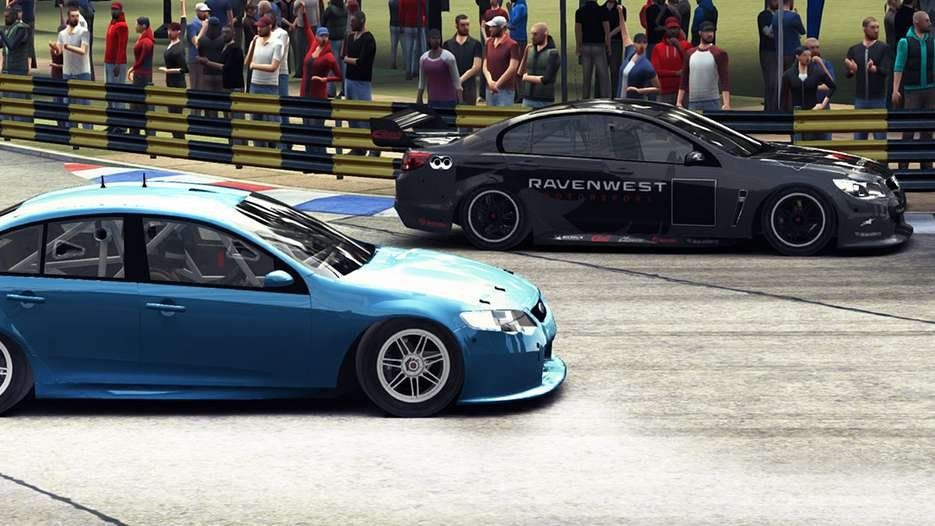 The graphics look decent, and, as we can tell from the trailer video, the fun element on the PC version seems to have been successfully carried over to the one for mobile device one. We weren't told if there is an Android version of the works as well, so we'll just have to wait and see if Codemasters has further plans for their GRID title.
There are five different disciplines, plus a Party Mode car (for Demolition Derby, Checkpoint, and Eliminator races).
Tuner:
Chevrolet Camaro SS (stock / modified)
Chevrolet Camaro "Tyler McQuarrie"
Dodge Challenger SRT8 392
Dodge Charger R/T (stock / funny car)
Ford Mustang Boss 302 (stock/modified)
Honda Civic "5zigen"
Honda NSX R
Honda S2000 (stock / modified)
Jupiter Condor
Mazda RX-7 (FD3S) "Panspeed"
Mazda RX-7 (FD3S) Drift Tuned
Mazda RX-7 Type RZ (FD3S)
Mitsubishi Lancer Evolution X "Team Orange"
Nissan Skyline GT-R (R32) "Auto Gallery"
Nissan 240SX (S13) "Dajiro Yoshihara"
Nissan Silvia (S15) Drift Tuned
Nissan Silvia (S15) spec-R Aero
Nissan 350Z Nismo (Z34) Drift Tuned
Nissan GT-R Nismo (R34) "Z-Tune"
Nissan 370Z (Z34) "Chris Forsberg Racing"
Plymouth AAR Cuda (stock / funny car)
Subaru Impreza WRX STI " Tomei Cusco"
Touring:
ADC Presteza-14
Alfa Romeo 155 Touring Car
Audi A4 Quattro Touring Car
Audi RS5 (Cat B Special)
BMW 320 Touring Car
BMW E30 Touring Car
Chevrolet Cruze Touring Car
Ford Falcon FG
Ford Focus ST Touring Car
Ford Racing Ute
Ford Sierra RS500 Cosworth Group A
Ford Sierra RS500 Cosworth Touring Car
Holden VE Commodore Ute
Holden VF Commodore
Honda Civic Touring Car
Mercedes-Benz C63 AMG (Cat B Special)
Mini John Cooper Works Challenge
Mini Miglia
Nissan GT-R (R32) Skyline Group A
Peugeot 408 SCB
Volvo 850 Estate Touring Car
Endurance:
1995 McLaren F1 GTR
Aston Martin N24 V12 Zagato
Audi R8 LMS Ultra
BMW Z4 GT3
Ford GT40 MK1
Honda HSV-010 GT
Lola B12/80
Mazda 787B
McLaren 12C GT3
Mercedes-Benz SLS AMG GT3
Nissan GT-R Nismo (R25) GT500
Shelby Cobra "Daytona" Coupe
Open Wheel:
Ariel Atom 3.5
Ariel Atom 500 V8
Caparo T1
Caterham SP/300.R
Dallara F312
Dallara IndyCar
KTM X-Bow R
Lola B05/52
Street:
Alfa Romeo 4C
Alfa Romeo 8C Competizione
Alfa Romeo Giulietta Quadrifoglio Verde
Aston Martin One-77
Aston Martin Vanquish
Aston Martin Zagato V12
Audi RS 5 Coupe
BMW 1 Series M Coupe
BMW E30 Sport Evo
BMW M3 Coupe
Bugatti Veyron 16.4 Super Sport
Cadillac CTS-V Coupe
Ford Focus ST
Honda Integra Type R DC5
Hyundai Genesis Coupe
Jaguar XKR-S
Koenigsegg Agera R
Lancia Delta HF Integrale Evo 2
McLaren Mercedes SLR 722
Party mode:
Jupiter Eagleray MK5
GRID Autosport comes with 28 tracks both real and imaginary. Here's the full list:
Autódromo do Algarve
Autosport Raceway
Barcelona
Brands Hatch
California
Chicago
Circuit Mont Tremblant
Circuit of the Americas
Circuito Del Jarama
Cote d'Azur
Detroit
Donington Park
Dubai
Hockenheimring
Hong Kong
Indianapolis
Intercity Istanbul Park
Mount Panorama
Okutama
Okutama Sprint
Paris
Red Bull Ring
San Francisco
Sepang International Circuit
Silverstone
Spa-Francorchamps
Washington
Yas Marina Circuit