You can run, but you can't hide from the 2018 Ford F-150 Police Responder
You're looking at the first pursuit-rated pickup truck
Not all pursuits take place on highways, which is why an all-terrain police response vehicle makes a lot of sense. Ford is taking this to another level with the industry's first pursuit-rated pickup, the 2018 F-150 Police Responder.
Based on the 2018 Ford F-150 FX4 off-road model, the police truck is performance-rated for speeds up to 100 mph (161 km/h) and engineered for capability and durability for both on-road and off-road situations. The F-150 police truck will have no problem following suspects on rough terrain because it's fitted with underbody skid plates.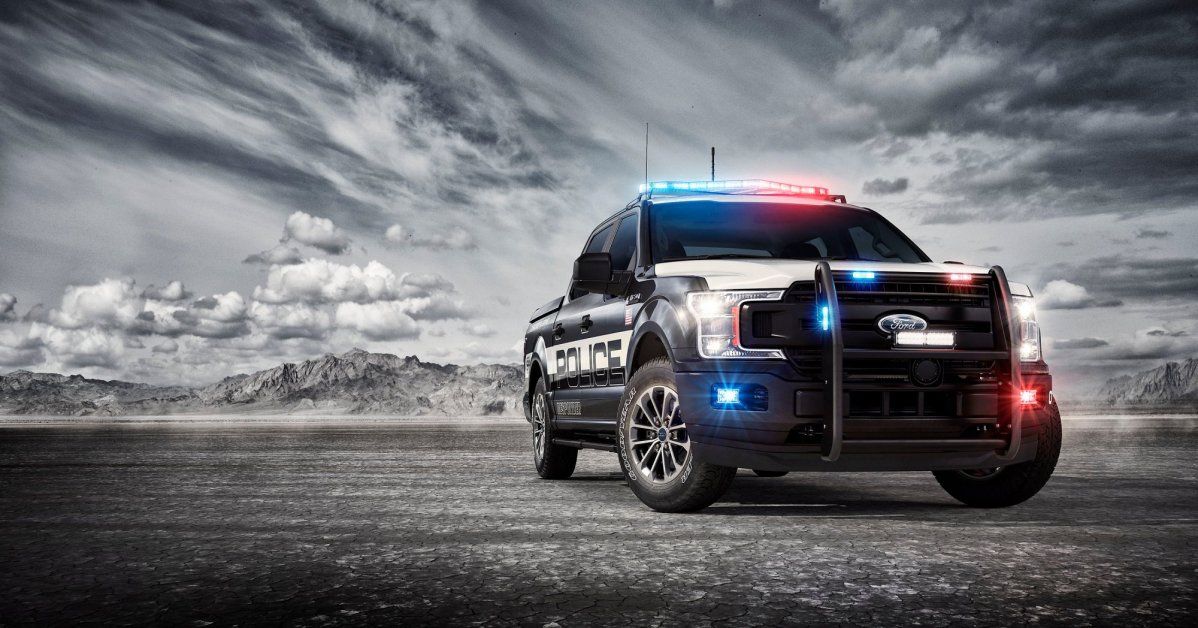 That makes it ideal for rural environments patrolled by sheriff's departments, border patrol operations and fish and game authorities, according to Ford. The F-150 Police Responder is powered by a 3.5-liter EcoBoost V6 engine rated at 375 hp and 470 lb-ft (637 Nm) of torque — more than any other pursuit-rated police vehicle. The V6 is mated to a SelectShift 10-speed automatic transmission that sends power to all four wheels.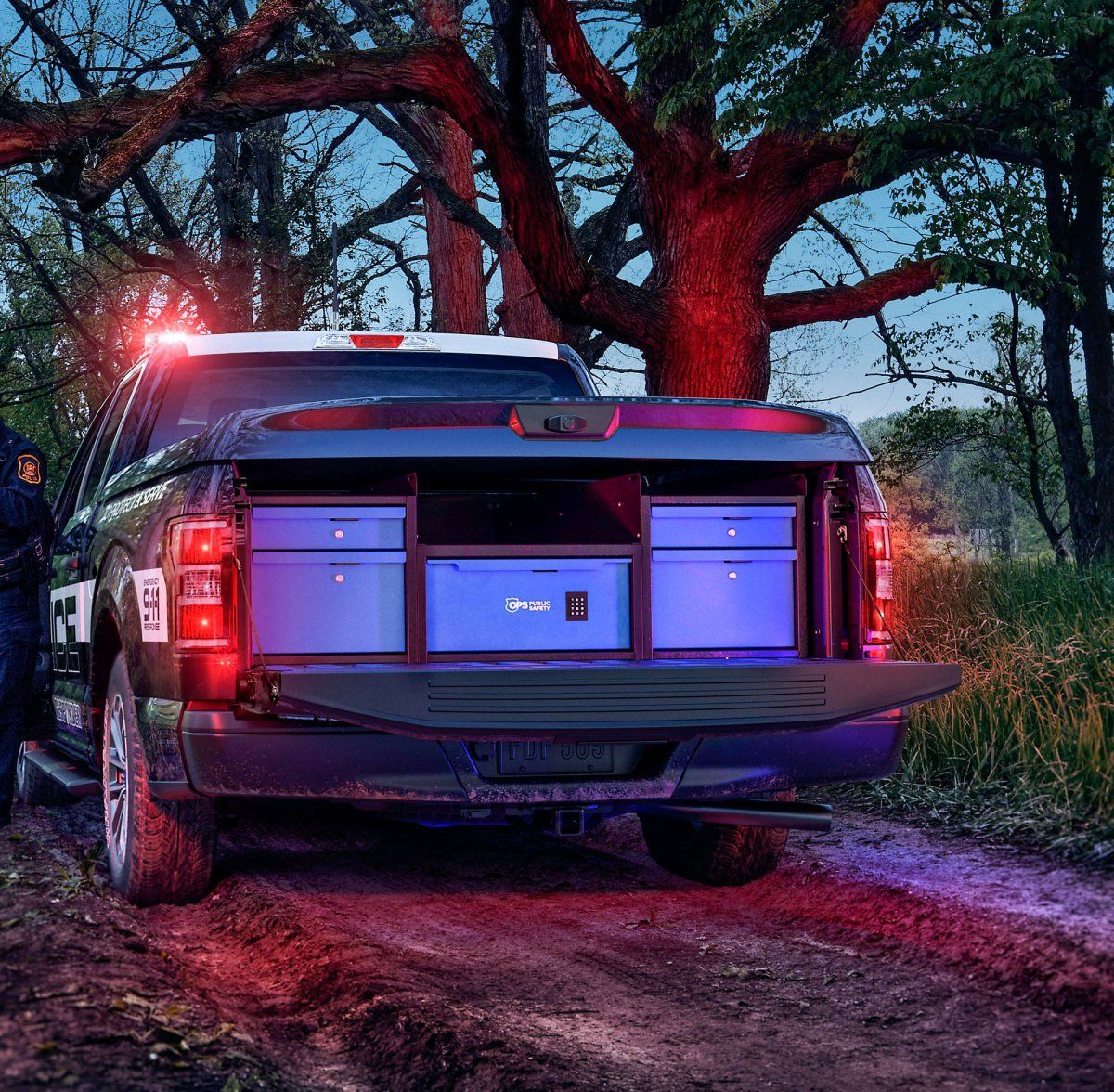 Adopting the SuperCrew body results in the largest passenger volume, payload, and towing capacity (7,000 lb) of any pursuit-rated police vehicle.
As you can imagine, there are many police-specific modifications to the truck. Those include a brake system with upgraded calipers and pad friction material, upgraded front-stabilizer bar for improved braking and handling, and 18-inch alloy wheels with all-terrain tires.
Inside, the F-150 Police Responder gains heavy-duty cloth front seats with slim bolsters and anti-stab plates, column shifter with center-seat delete, vinyl rear seating, and heavy-duty vinyl flooring for easy cleanup.
The truck also includes a high-output 240-amp alternator designed to support onboard electrical devices, as well as a police-calibrated speedometer, engine hour, and engine idle hour meters.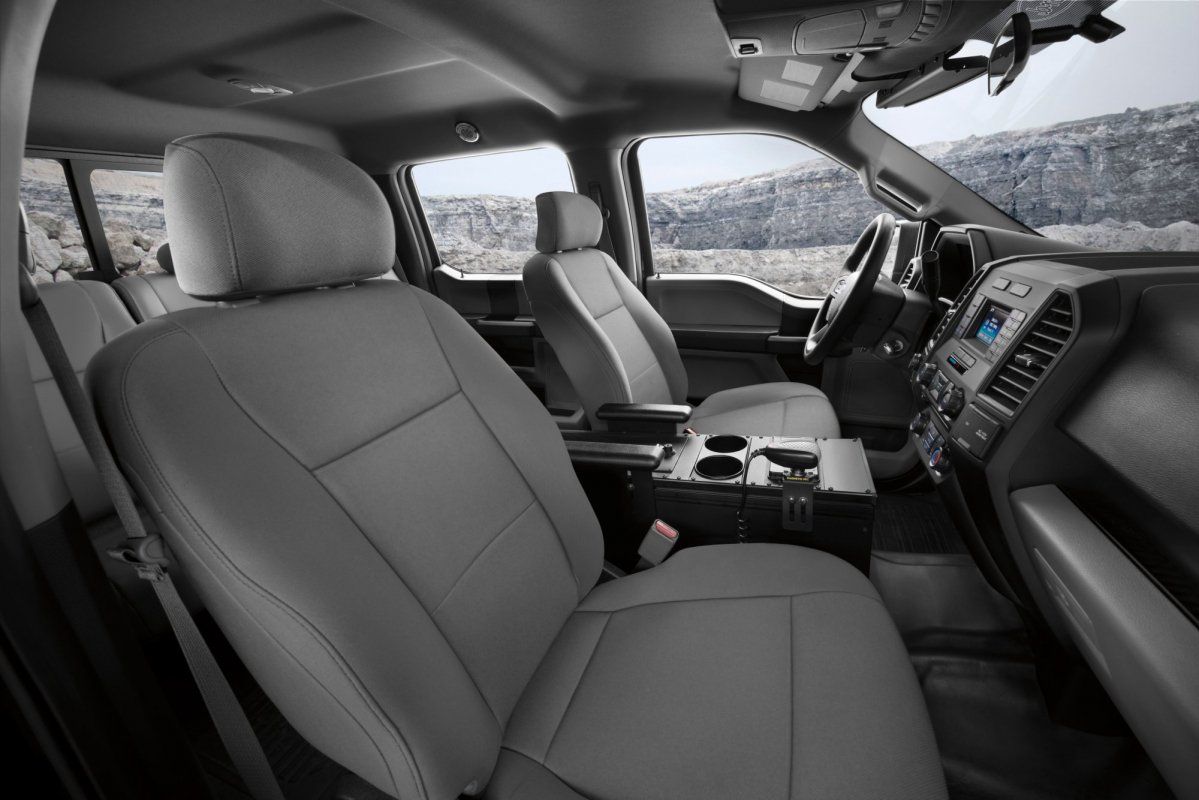 The 2018 F-150 Police Responder will join Ford's fleet of law enforcement vehicles this fall.