If you're a millionaire, but that's just a matter of time, right?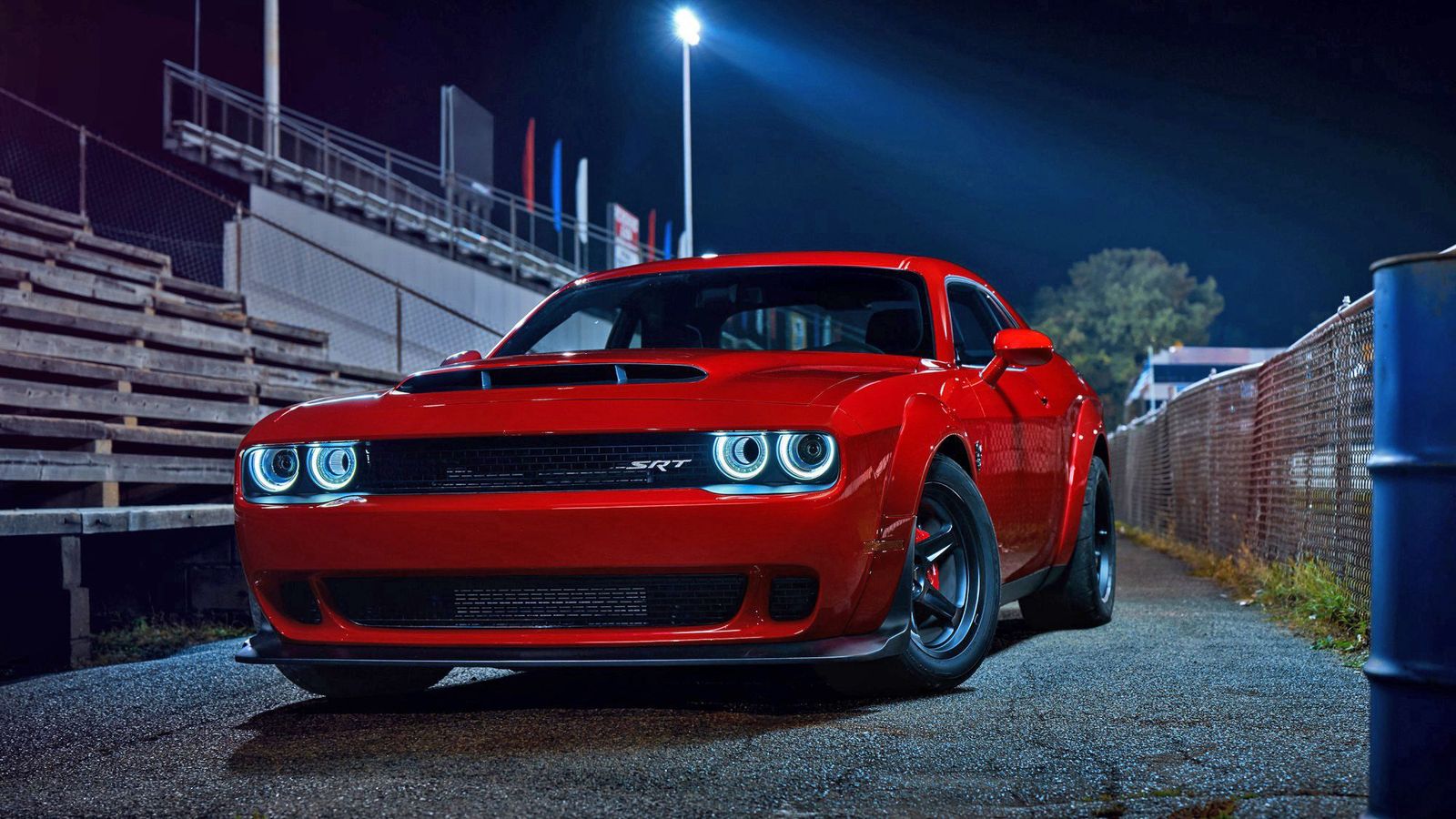 It's a pain to choose between so many great cars launched in the last couple of years, but I will give it a try.
What would you choose if somehow you ended up a multi-millionaire and wanted to select ten (and only ten) cars for your garage? I already discussed what classic cars I'd choose, but now I'll try to make a selection among current-day models, especially the ones launched very recently.
Of course, a lot of supercars will not make my list, because I'd like to have a garage full of models that I'd drive at least once per month, and I don't quite like flashy cars. What's more, most of them will not make a collector's list, because they would not keep enough value over time. But they would cover all the bases for a petrolhead. Or almost.
Feel free to check out the entire photo gallery and leave us a comment including your bucket list, will you?
1. Audi RS5 Sportback
This might be the ultimate sleeper, for the untrained eye, at least. Audi continues its "wolf in sheep's clothing" and creates a Sportback that's seriously fast. Just 3.9 seconds for a 0-100 km/h (0-60 mph) sprint, a 2.9-liter twin-turbo V6 gasoline engine that delivers 450-hp and 443 lb-ft (600 Nm) of torque available from 1,900 to 5,000 rpm, and a top speed of 280 km/h – what more could you want?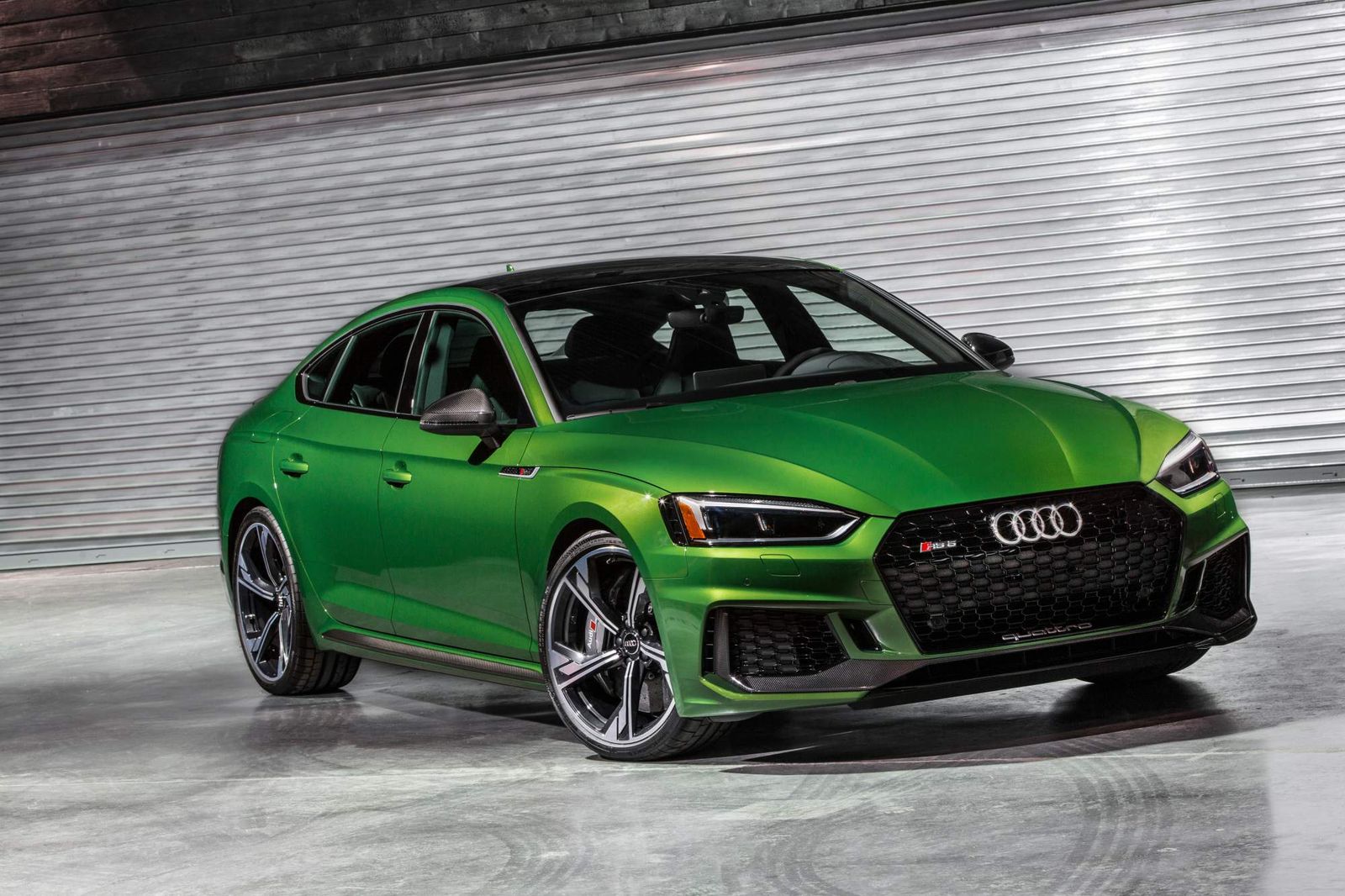 In real life, the RS5 Sportback should replicate its brother's (RS5 Coupe) breathtaking performance – around 3.5 seconds for the 0-100 km/h sprint, incredible agility due to the quattro system, and a sound to make your heart melt. Starting from around $90,000, it's not cheap, but you still get a huge bang for the buck.
2. Chevrolet Camaro ZL1 Convertible
My collection should have at least one convertible, so after much deliberation, I chose the latest ZL1 Convertible. Why? Because it sounds so great, it would be a joy to stroll in it under the open sky, just to enjoy its 6.2-liter V8 noise.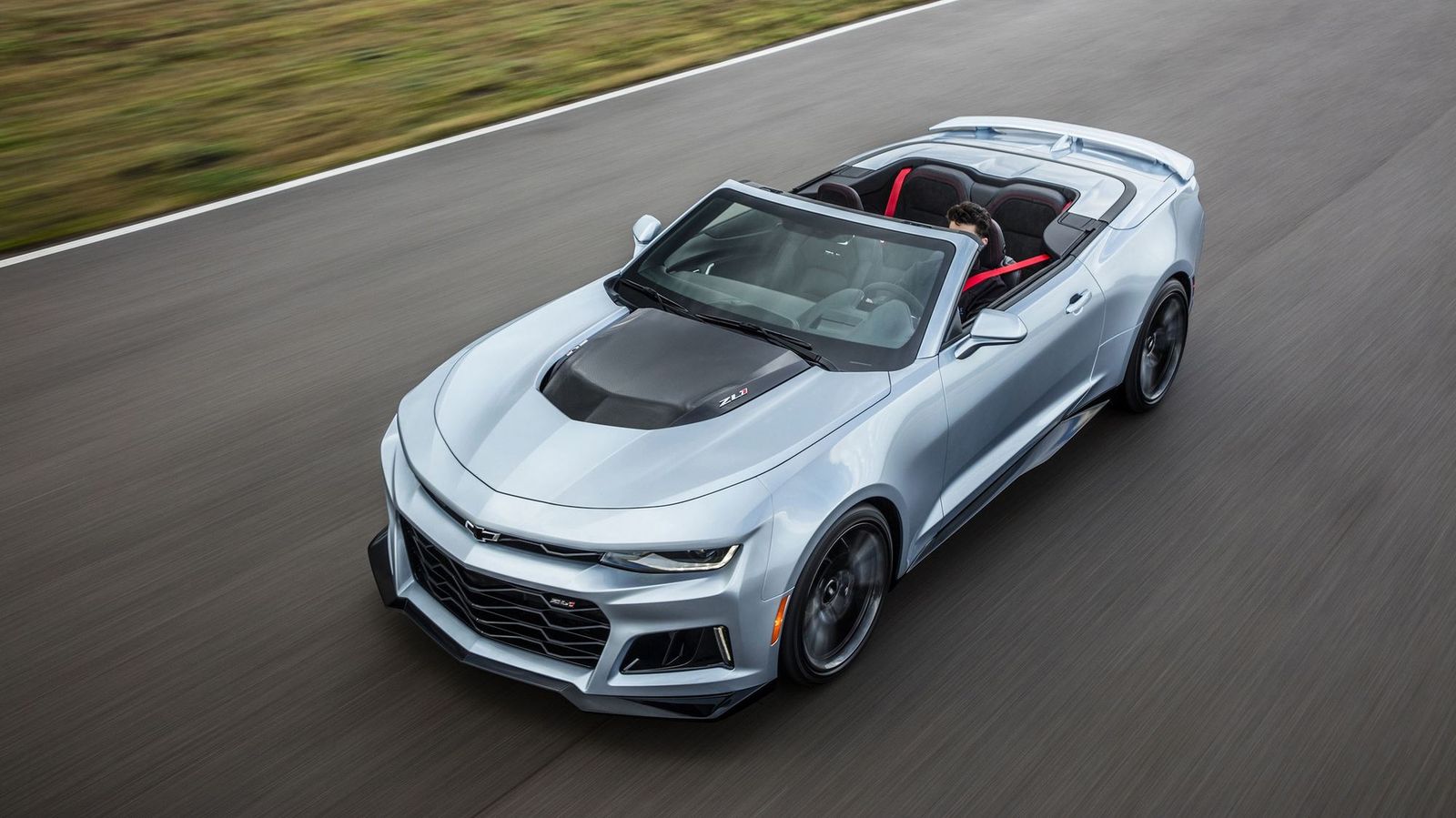 Of course, the 640-hp / 640 lb-ft (867 Nm) engine will also propel this convertible from 0 to 60 mph in around 3.5 seconds, for a top speed of 190 mph (305 km/h). You get a lot of car for $67,500, and it's such a remarkable beast if you don't look at the next monster in my collection.
3. Dodge Challenger SRT Demon
The $84,996 Dodge Challenger SRT Demon is the world's fastest-accelerating production car right now, covering 0 to 60 mph in 2.3 seconds. And that's not a surprise, given the 840 hp and 770 lb-ft (1043 Nm) supercharged 6.2-liter V8 engine under its hood.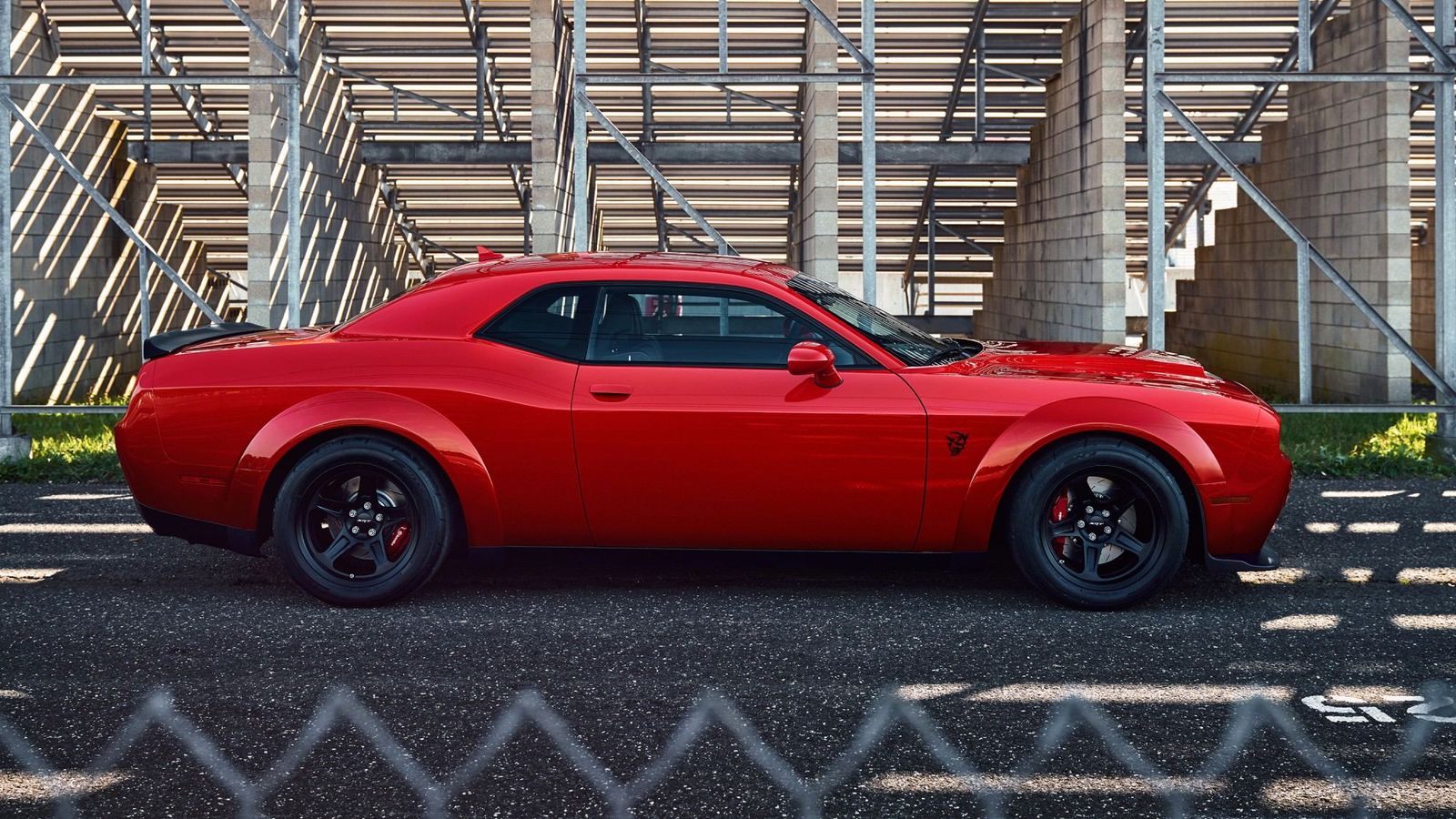 Never mind the engine, I would include the Demon for its looks only – it's the epitome of American muscle and perhaps the last one managing to deliver so much performance from a pure internal combustion engine in an age when hybridization and electrification are becoming the norm.
4. Lamborghini Urus
I wanted no SUVs in my precious collection, as I loathe them, but the Urus is something in a league of its own. Maybe perhaps because it's marketed as the world's first SSUV, that is Super Sports Utility Vehicle? I don't know. It surely looks bonkers.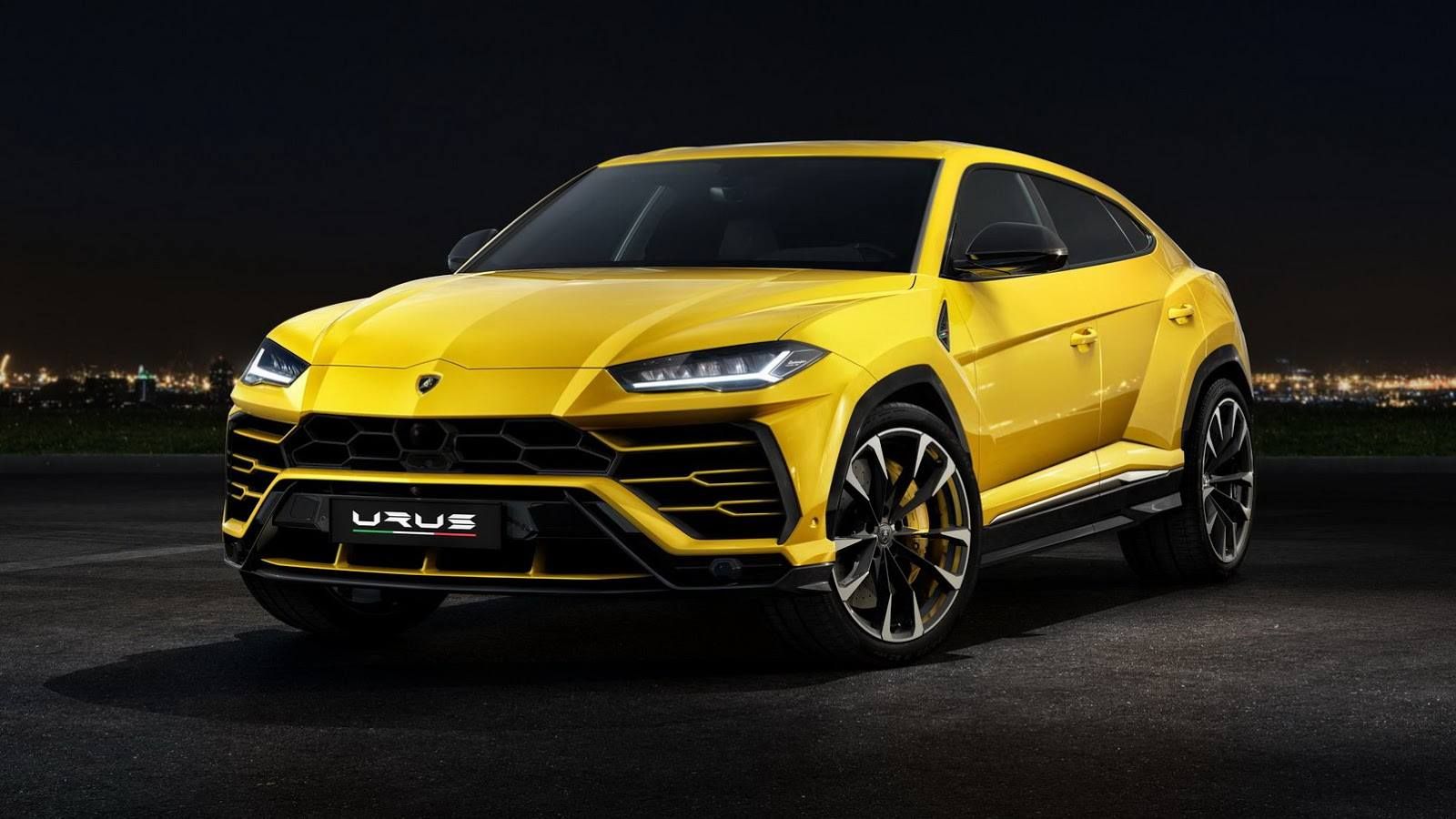 It also comes with a lot of power and tech. Its 4.0-liter bi-turbo V8 provides 650 hp and 627 lb-ft (850 Nm) of torque, redlines at 6,800 rpm, and sprints from 0 to 62 mph (100 km/h) in 3.59 seconds, and to 124 mph (200 km/h) in 12.8 seconds, for a maximum speed of 186 mph (300 km/h). Yeah, the Jeep Trackhawk has rather similar specs, and it's much cheaper than the $200,000 Lambo, but just look at this Italian design!
5. Mazda MX-5 – Miata
My second convertible is perhaps the most affordable car in the collection, but also one that any car passionate should drive at least once. It's nimble, light and a joy to drive. If its 155-hp engine seems underpowered to you, well, you're wrong. It's just what it needs for an exhilarating drive.
The good news is, for 2019 MY, the Miata will probably up its power to 181-hp (185 PS) and 151 lb-ft (205 Nm). It doesn't matter so much, as in this case, it's all about that go-kart feeling. At less than $35,000 for a full spec model, it's a steal!
6. Porsche Panamera S E-Hybrid Sport Turismo
There are a handful of luxury cars that pamper you and make you feel like a king. And then there's the Panamera S E-Hybrid in Sport Turismo form. The ultimate wagon. And, of course, the ultimate family car.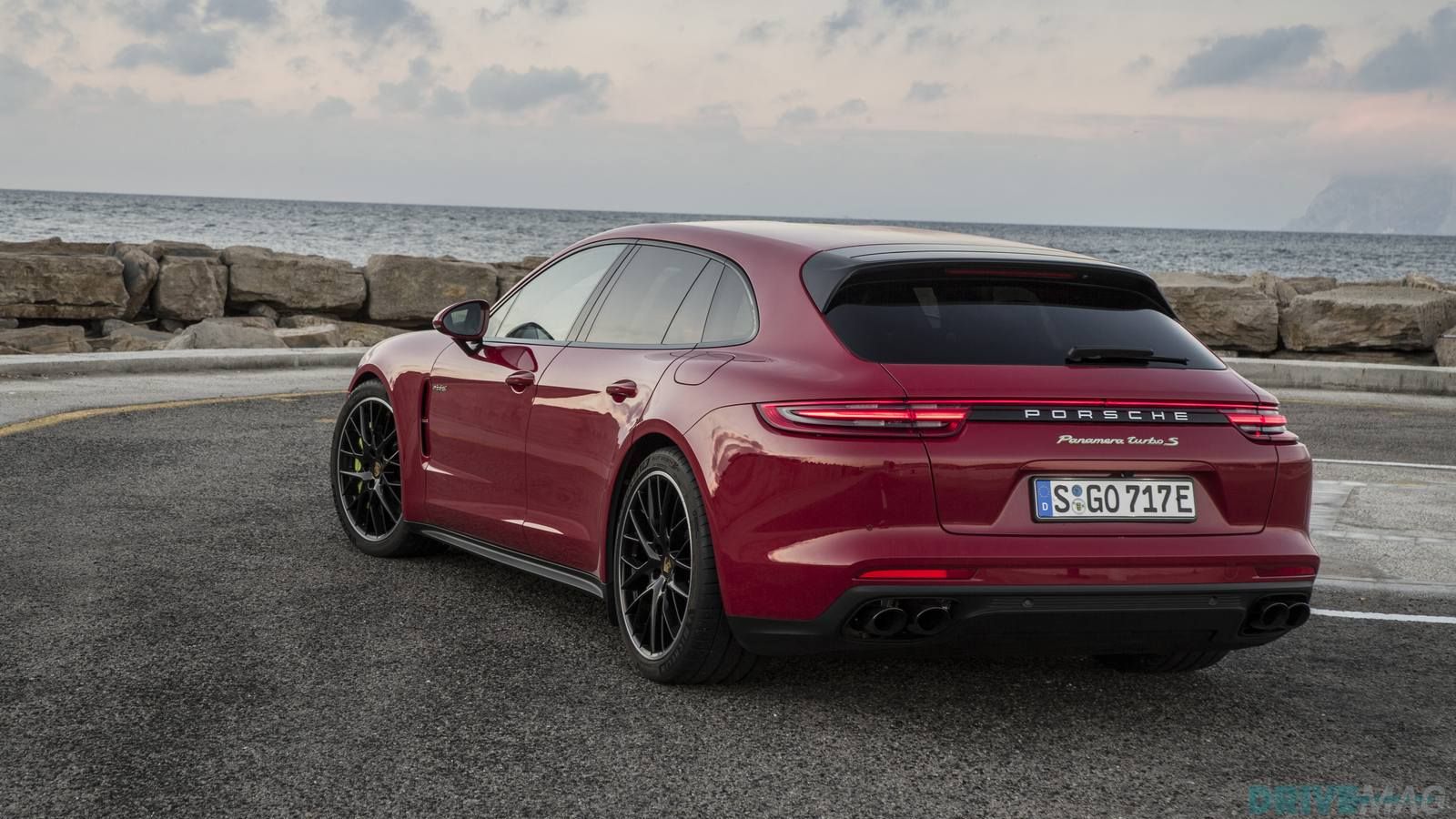 With a hybrid system developing 671 hp / 680 PS and 626 ft-lbs (850 Nm) of torque, it goes from 0 to 60 mph in 3.2 seconds (0-100 km/h in 3.4 seconds) and up to 192 mph (310 km/h), all while boasting an incredible 78 mpg (3l/100 km)! It's the car that manages to blend the best of several worlds in a single vehicle – incredible luxury, comfort, immense power, sportiness, and practicality. At around $200,000 for a well-specced trim, it's not cheap, but who cares?
7. BMW M4 CS
You can't go wrong with any BMW M4 version, though I chose the CS one because I don't care for the track prowess of the GTS, but I'd like to have my M4 with the 460-hp 3.0-liter engine able to sprint to 100 km/h in 3.9 seconds from a standstill, for a top speed of 280 km/h.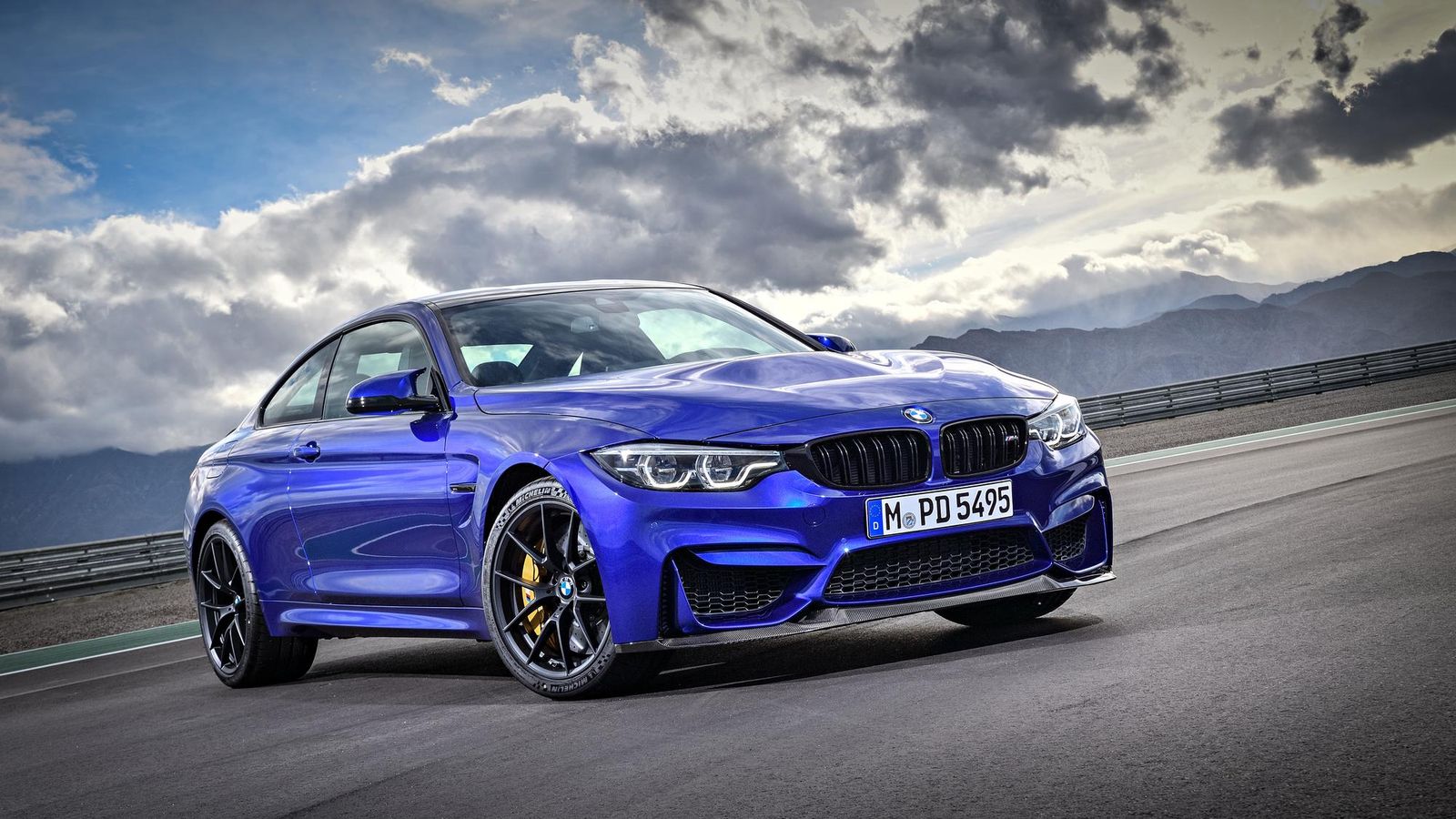 The M4 is not about the straight-line speed only; it's also about being able to do whatever you want on winding roads and still enjoying the car's practicality while driving in the city. Its Adaptive M suspension won't break your back, and the car will surely be a classic two decades from now.
8. Mercedes-Benz S-Class Cabriolet Exclusive Edition
Seeing this car convinced me I have a redundant kidney, but unfortunately, its price tag of around $200,000 is too much for any of my organs. In coupe and cabriolet version, the S-Class Exclusive Edition is perhaps the most beautiful luxury car of 2018.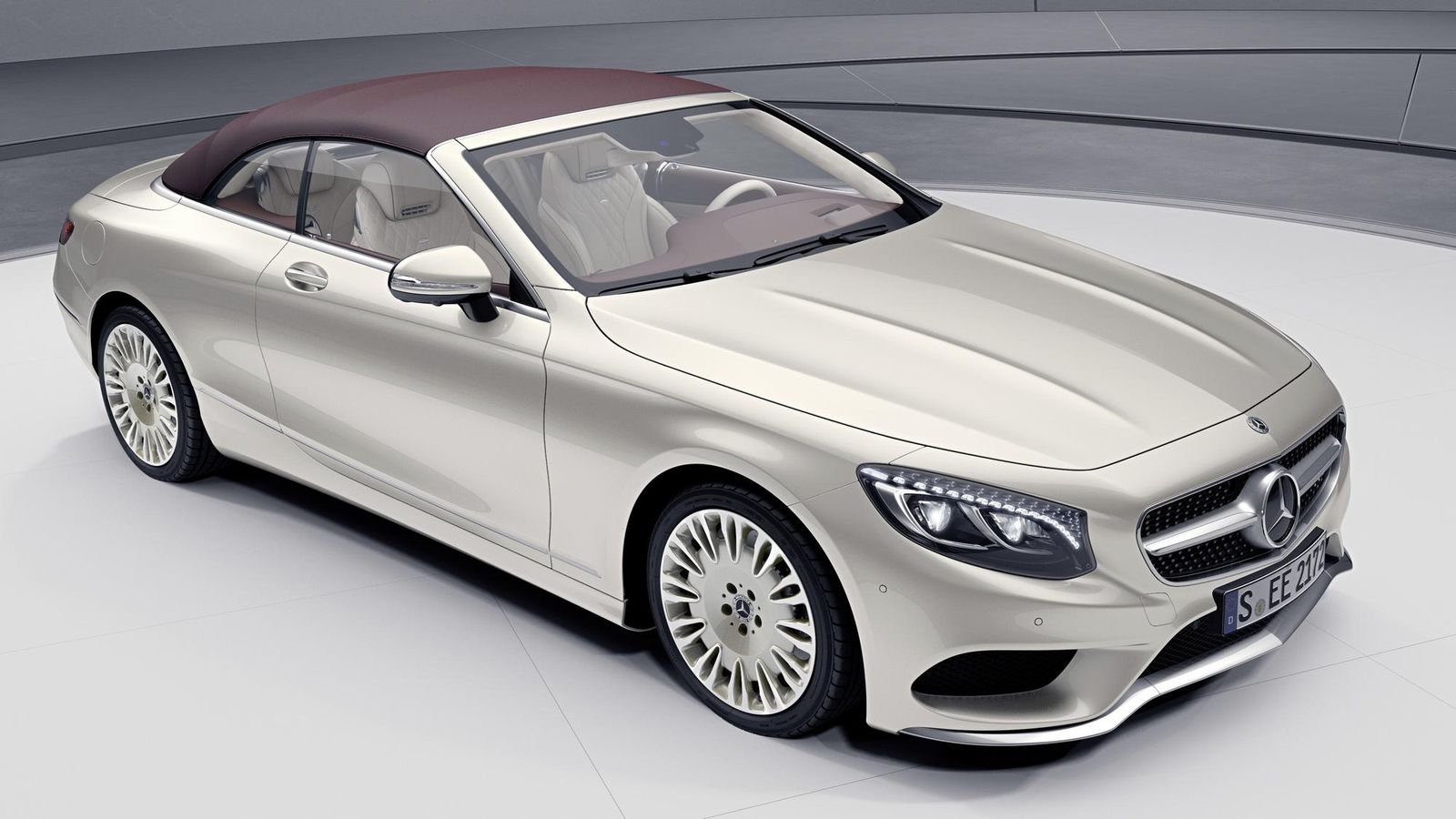 If most of the other cars in my collection are about power and speed, this is all about refinement. It has a V8 bi-turbo engine that offers 463 hp and 700 Nm of torque (516 lb-ft) and can sprint from 0-100 km/h in just 4.6 seconds, but that's not the point. The point is it's a gorgeous car you'll love for how it looks and feels, not for how fast it goes.
9. Four-door Mercedes-Benz AMG GT
Going back to fast cars, there's one that's very close to supercar territory. The catch is, it doesn't look like one (remember its two-door brothers?). If you like cars with simple, fluid lines, this one is for you. It's not a car to show-off in the parking lot, it's one that will take many by surprise when flying past them. At any speed.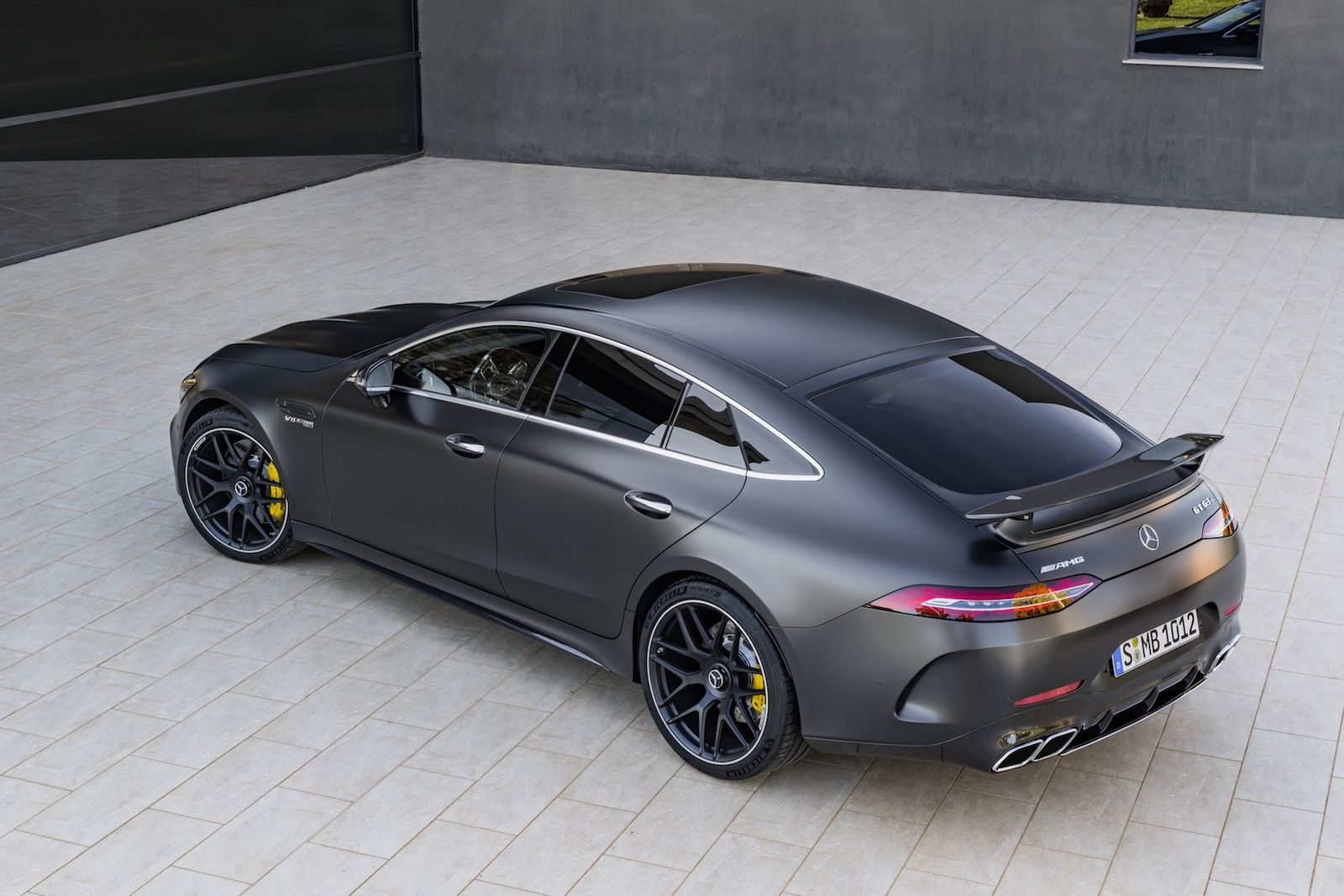 Under that superb hood, it has a 4-liter bi-turbo V8 that makes 639 hp and 900 Nm (664 lb-ft). It's also able to do the 0-100 km/h (62 mph) sprint in 3.2, for a top speed 315 km/h (196 mph). But there's more, as the AMG GT four-door coupe has rear-axle steering that will make you believe you're driving an overpowered go-kart. It's blisteringly fast around corners as a result. Its price tag should hover around $170,000.
10. Porsche 718 Cayman GTS
Last, but not least, my favorite new car overall. The ultimate Porsche if you're not a track fanatic, but want to have a scalpel for doing mountain-road surgery at a frenetic pace. Of course, there are more powerful Porsches, but this is perhaps the best-balanced car you can get from them today. And you can get one for at least $80,000. It's a steal!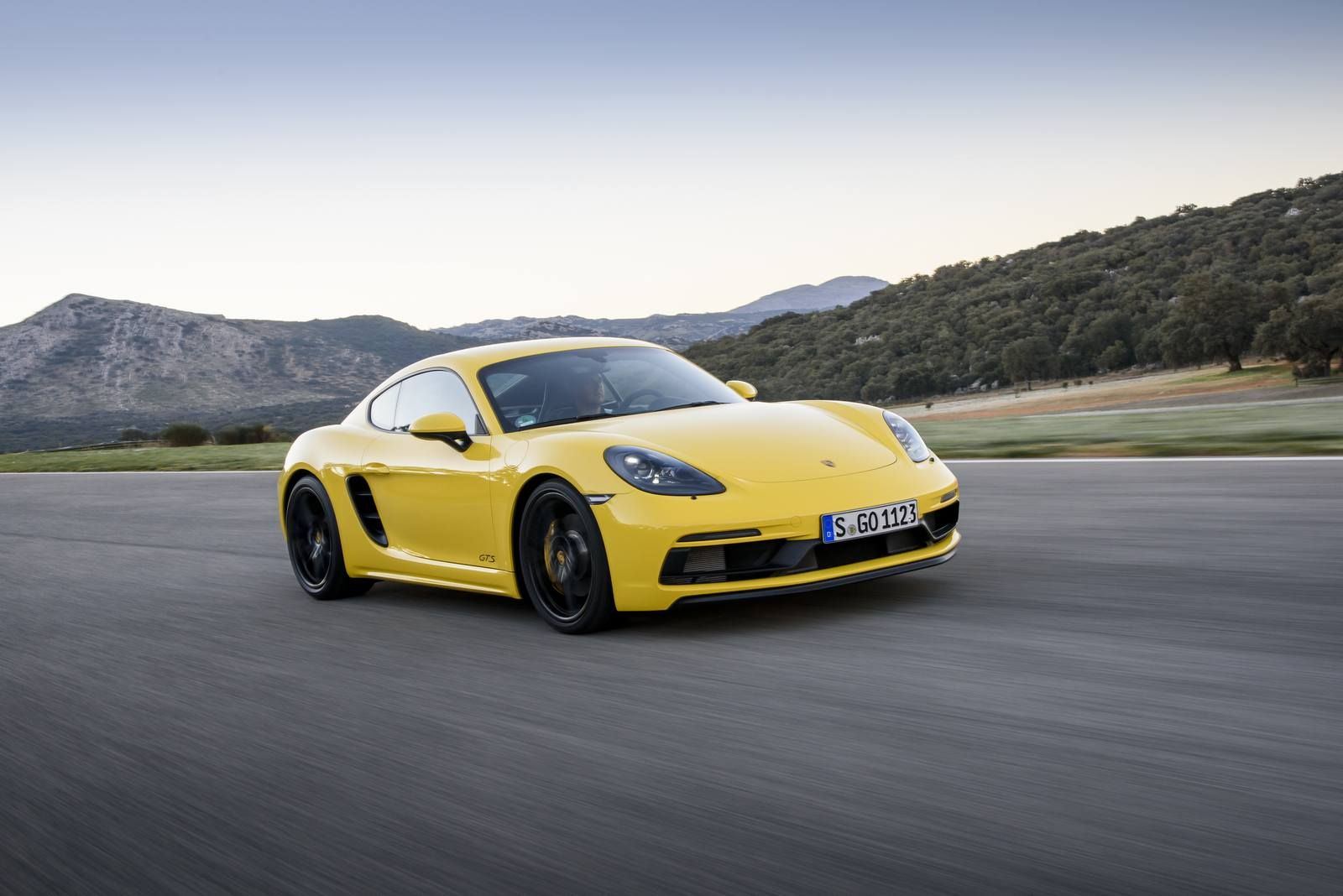 If you look at the specs, you might yawn at its 365 PS (360 hp) output from the 2.5-liter flat four engine. Or at its 430 Nm (317 ft-lb). But if you look closely, you get all this on a car that weighs around 1,400 kg (3,086 lbs). So, not only that it will go from 0 to 60 mph in 3.9 secs (with PDK and Sport+), but you'll roar your way on winding roads having incredible amounts of power that you'll never use. Around the track, it's also extremely fast, needing just 14.2 seconds to reach 200 km/h (124 mph) and going through bends like a charm. The perfect driving machine.
Yeah, now, if you have a couple of million dollars you can spare, you know how to find me!
READ MORE: Starting a car collection: ten cars that should not miss from any collector's garage