When it comes to blast at high speed with the roof down, these are the ten best choices.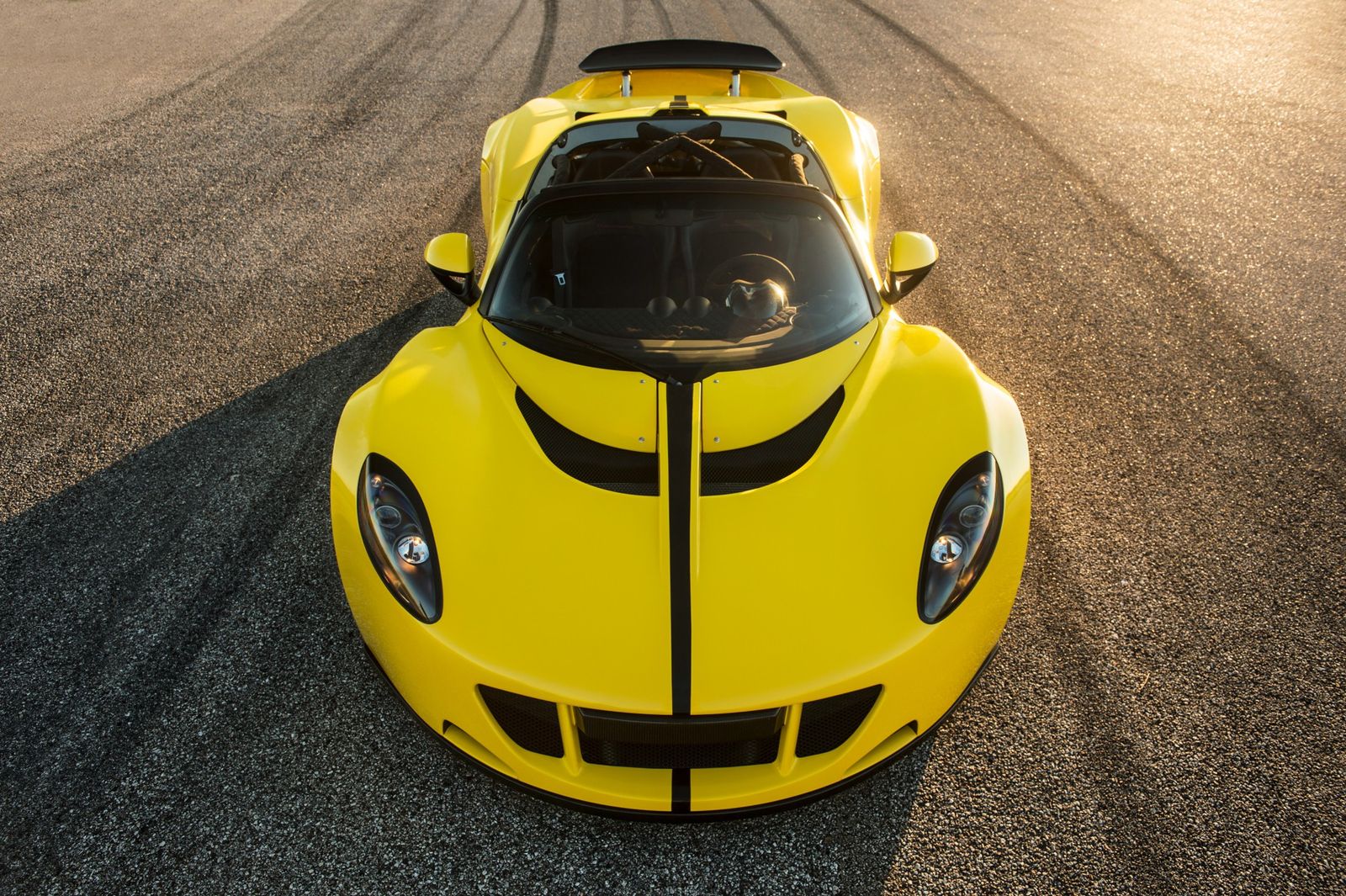 The fascination of driving a convertible is directly correlated with facilitating the man-nature symbiosis through the machine. Open sky, wind in your hair, all the nature smells hitting your olfactory apparatus… But if you're talking about one of these below, forget about all previously said things. These are all about rambling at high speeds while being able to hear the engine's symphony. Enter the high-speed open top cars club.
10. Aston Martin V12 Vantage S Roadster: 201 mph (323 km/h)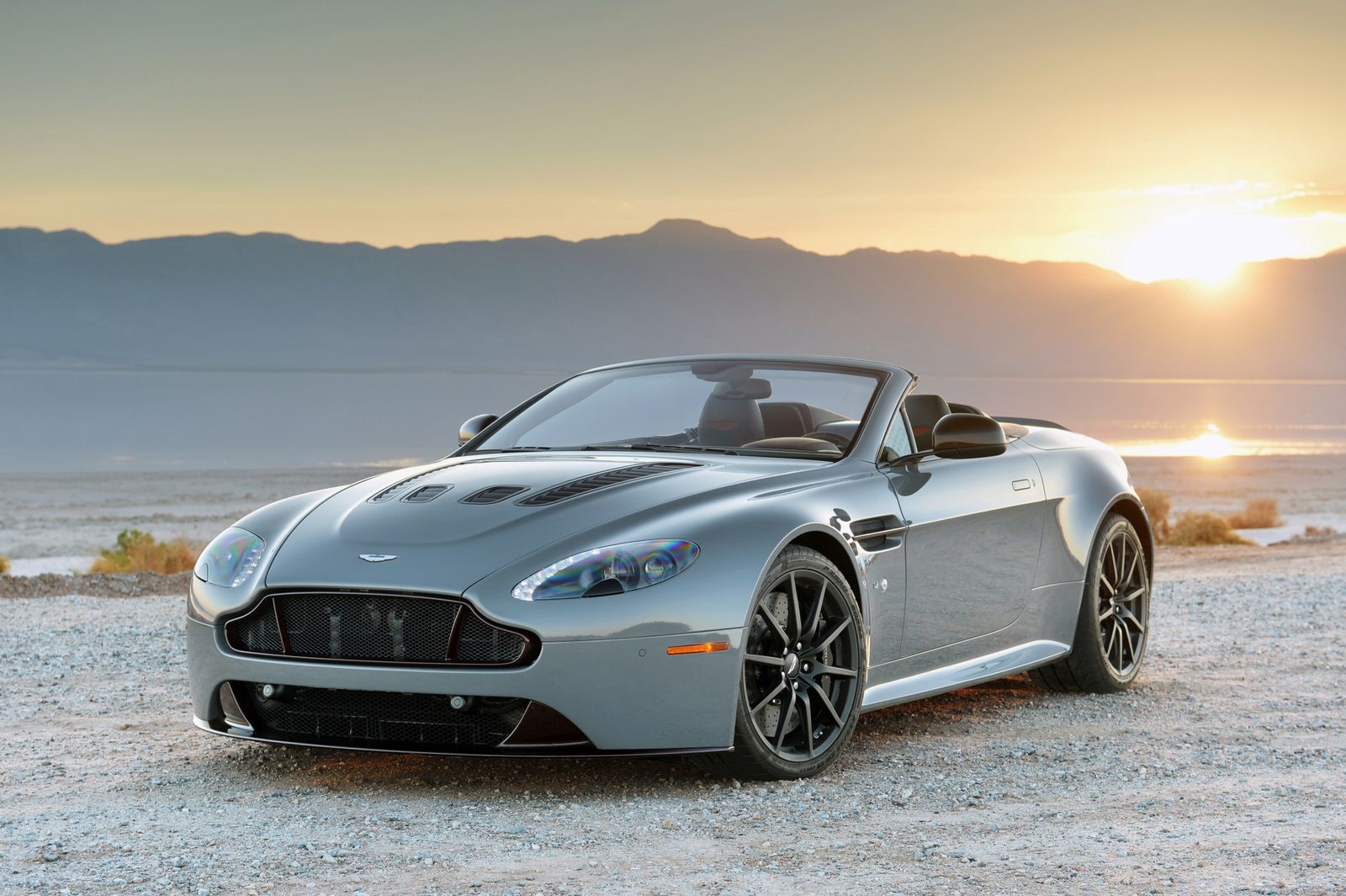 The Vantage S is known as the best Aston Martin you can buy at this moment. A sans-roof version just couldn't be, in any way, not as better. You can now indulge even more in the easily-achieved aurgasm that the 6.0-liter V12 unit and One-77 inspired exhaust system deliver. All that while blasting at 200 mph.
9. Ferrari 488 Spider: 202 mph (325 km/h)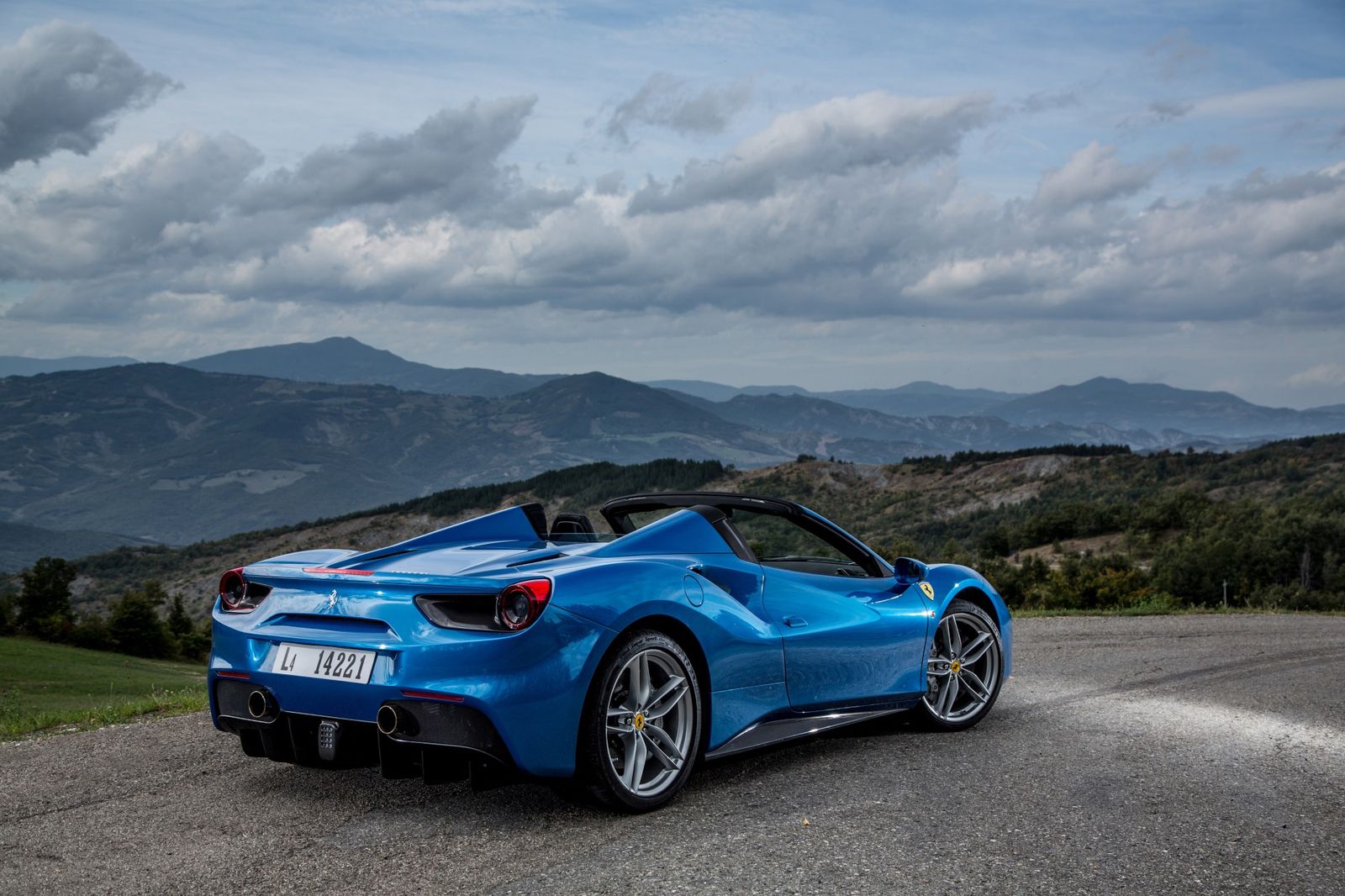 Ferrari has an amazing models line-up, topped by the mighty LaFerrari. There will be a convertible LaFezza, most probably dubbed Aperta. Until then, the fastest actual Ferrari money can buy is the 488 Spider, boasting a maximum velocity of 325 km/h (202 mph).
8. McLaren 675LT Spider: 203 mph (326 km/h)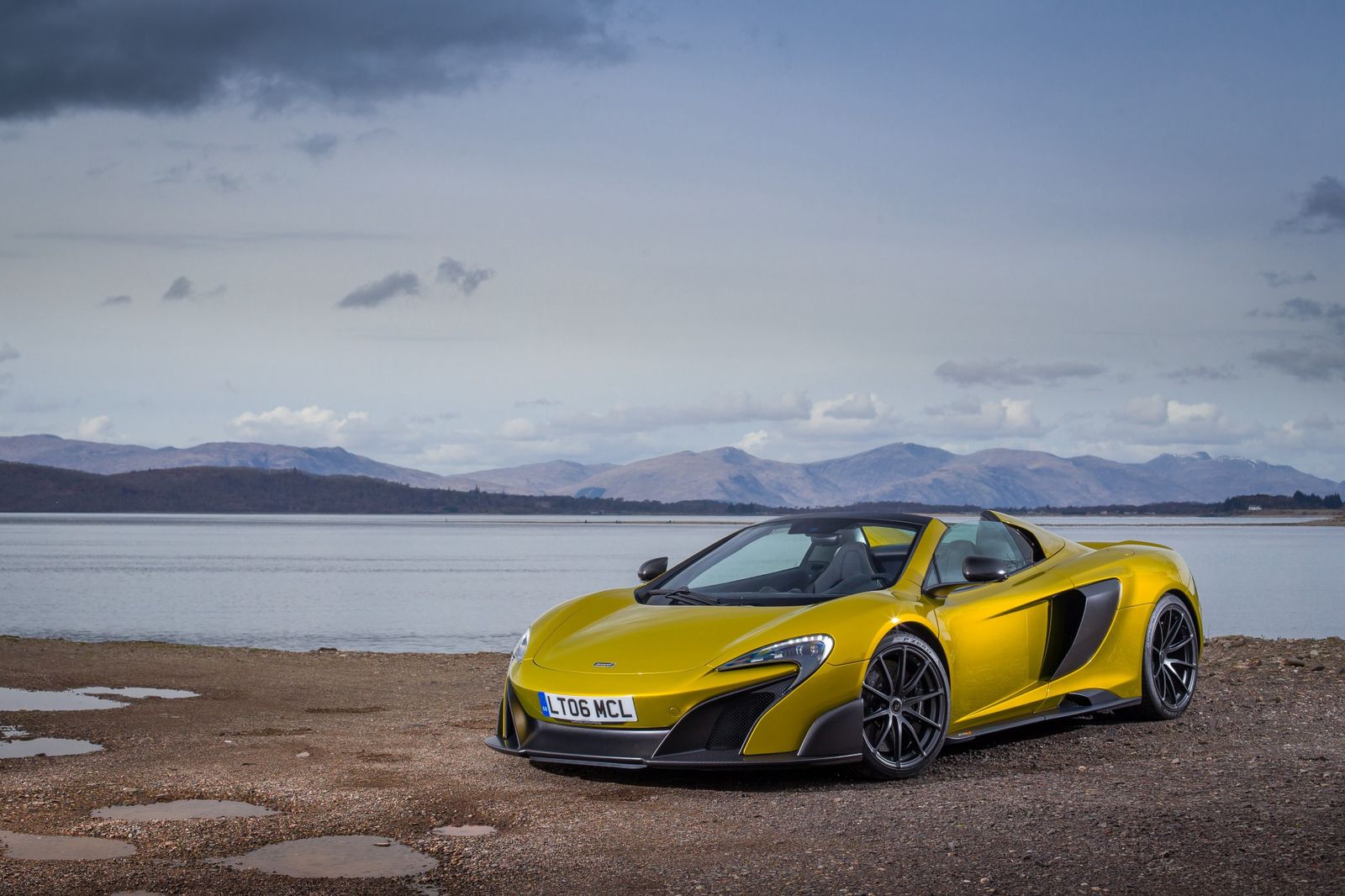 You might get confused with all the nomenclatural gimmicks McLaren is doing in its family. So here's a simple description for the 675LT: performance-wise, it's under the range-topping P1. Turbocharged 3.8-liter V8, delivering a devilish amount of power, 666 hp. Enough for 0-to-60 mph in 2.8 seconds and 202 mph top speed.
7. Porsche 911 Turbo S Cabriolet: 205 mph (330 km/h)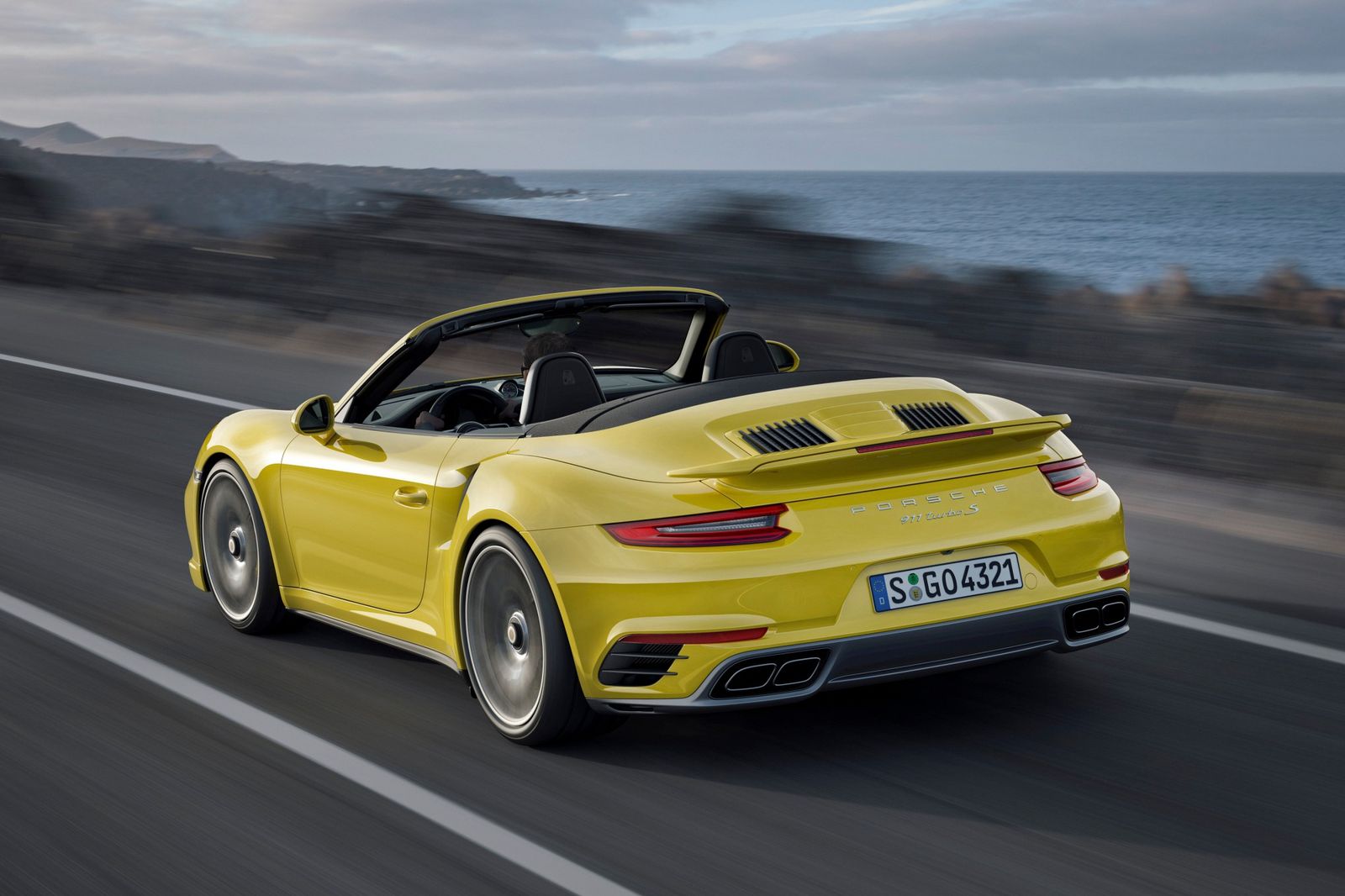 The Turbo S on a Porsche shows massive hp induction –for the actual 911, that means 580 hp out of the twin-turbocharged 3.8-liter flat-six engine. And 553 lb-ft of torque, for that matter. And although is not the fastest convertible Stuttgart offers, it is impressive nonetheless: 0-62 mph in 3.0 seconds (with the Sport Chrono Package) and a top speed of 205 mph.
6. Bentley Continental GTC W12 Speed: 206 mph (331 km/h)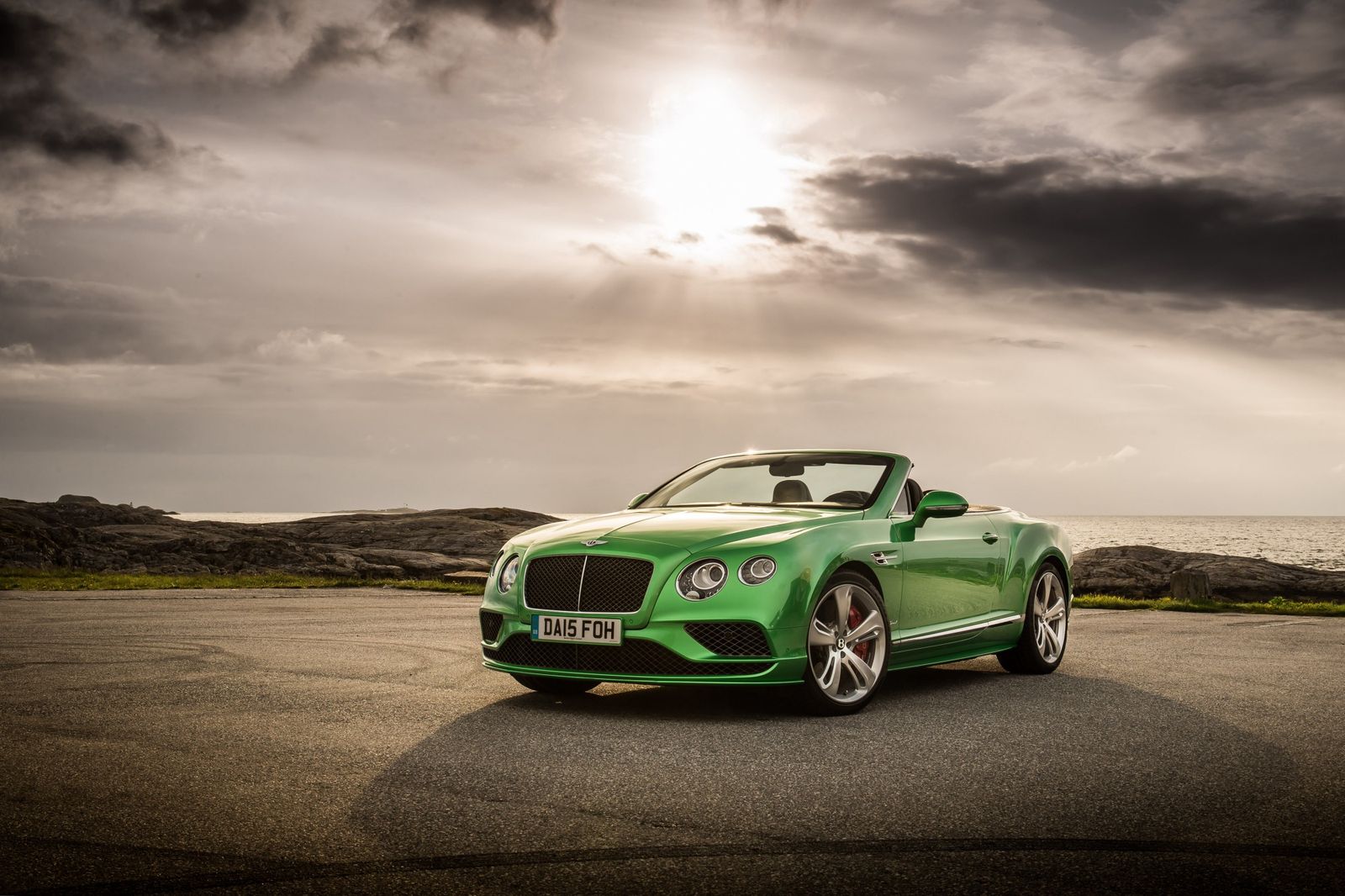 Bentley is renowned for its hovering, opulent machines, so the speed would be a secondary interest for their mechanics. But the Speed version is all about honoring cruising at impressive rates. Take Continental GTC W12 Speed, for example: it can top 205 mph by… one mile. That W12 engine though.
5. Porsche 918 Spyder: 214 mph (345 km/h)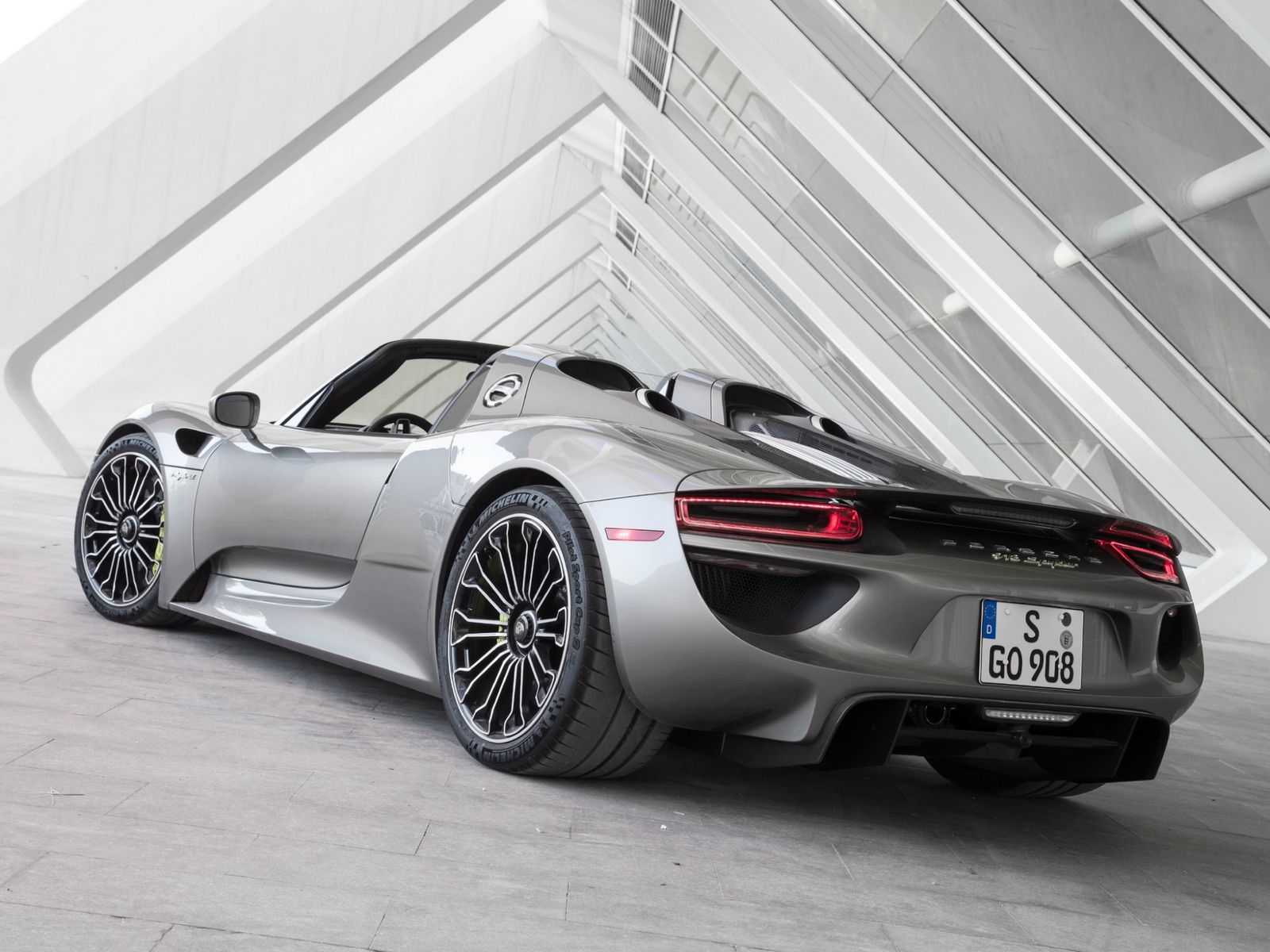 OK from here on, we enter the mind-boggling half of this list, featuring the plus-210 mph contestants. The first entry here is the super-cool Porsche 918 Spyder, a hypercar inherited GT's craziness and combined that with the actual hybrid technology. The result is a car that is as user-friendly as it is fast: a claimed top speed of about 340 km/h (211 miles per hour).
4. Lamborghini Aventador SV Roadster: 217 mph (350 km/h)
In the last 44 years, the Super Veloce badge was assigned to only four Lamborghini models. Yes, the SV moniker is as rare as it is serious. Take the Aventador, for example. The SV version is 110 pounds lighter than the standard one, and it has 49 more horsepower. So here the 6.5-liter V12 gem develops 740 hp and 507 lb-ft of torque, enough to hit 62 mph from a standstill in just 2.9 seconds. Top speed? 217 mph.
3. Pagani Zonda Cinque Roadster: 217+ mph (350+ km/h)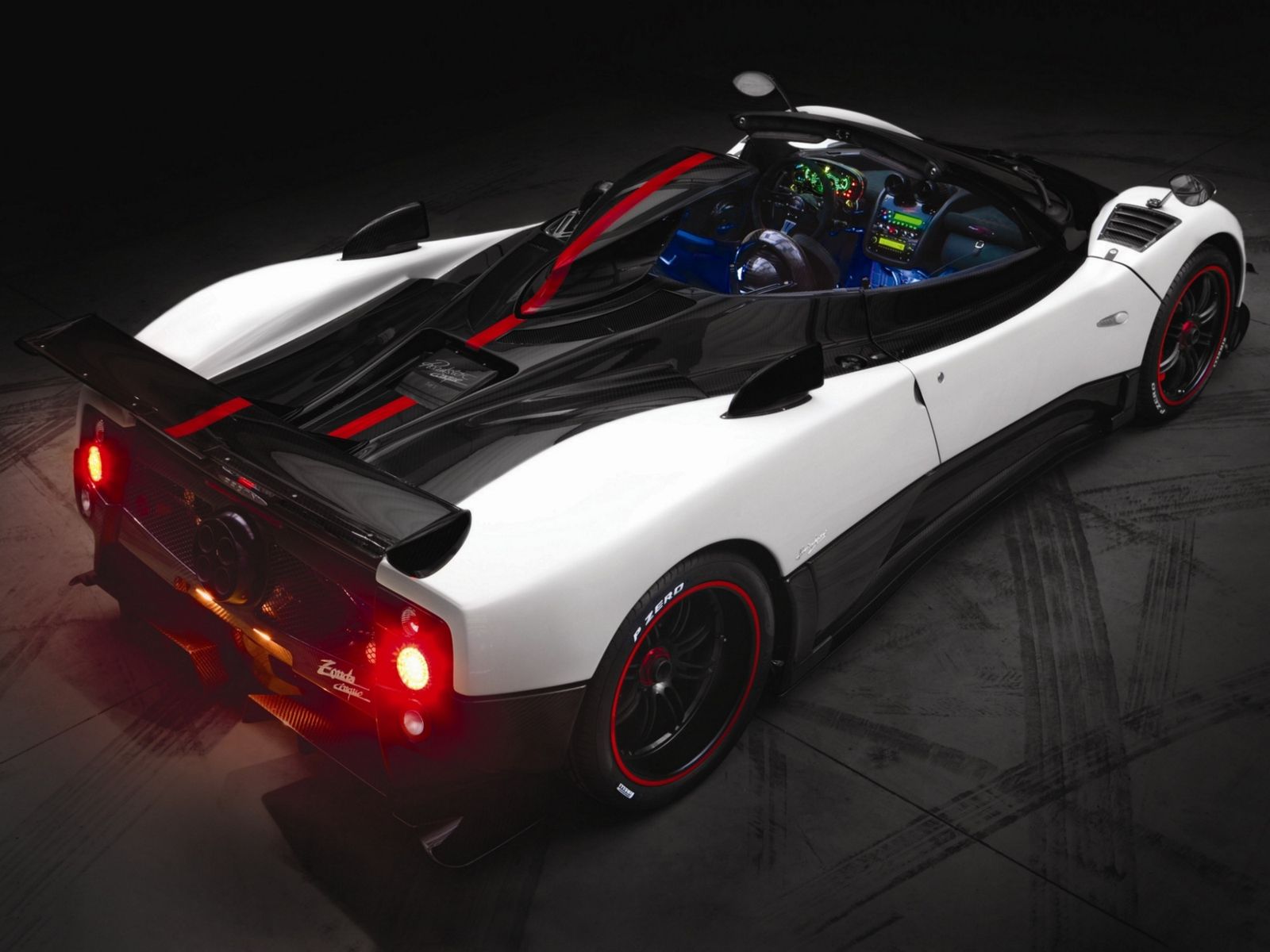 The Cinque Roadster is not quite actual, but when you're talking about super-limited series from super-exclusivist carmakers such as Pagani, it's better to be reserved: if you have enough money, you can politely ask Mr. Pagani to make one just for you, or something similar at least. Every one of the five Cinque Roadsters created received the AMG V12 engine with 678 hp. It could reach 60 mph in just 3.4 seconds and 124 mph in under ten, and its top speed is "more than 217 mph."
2. Bugatti Veyron Grand Sport Vitesse: 255 mph (410 km/h)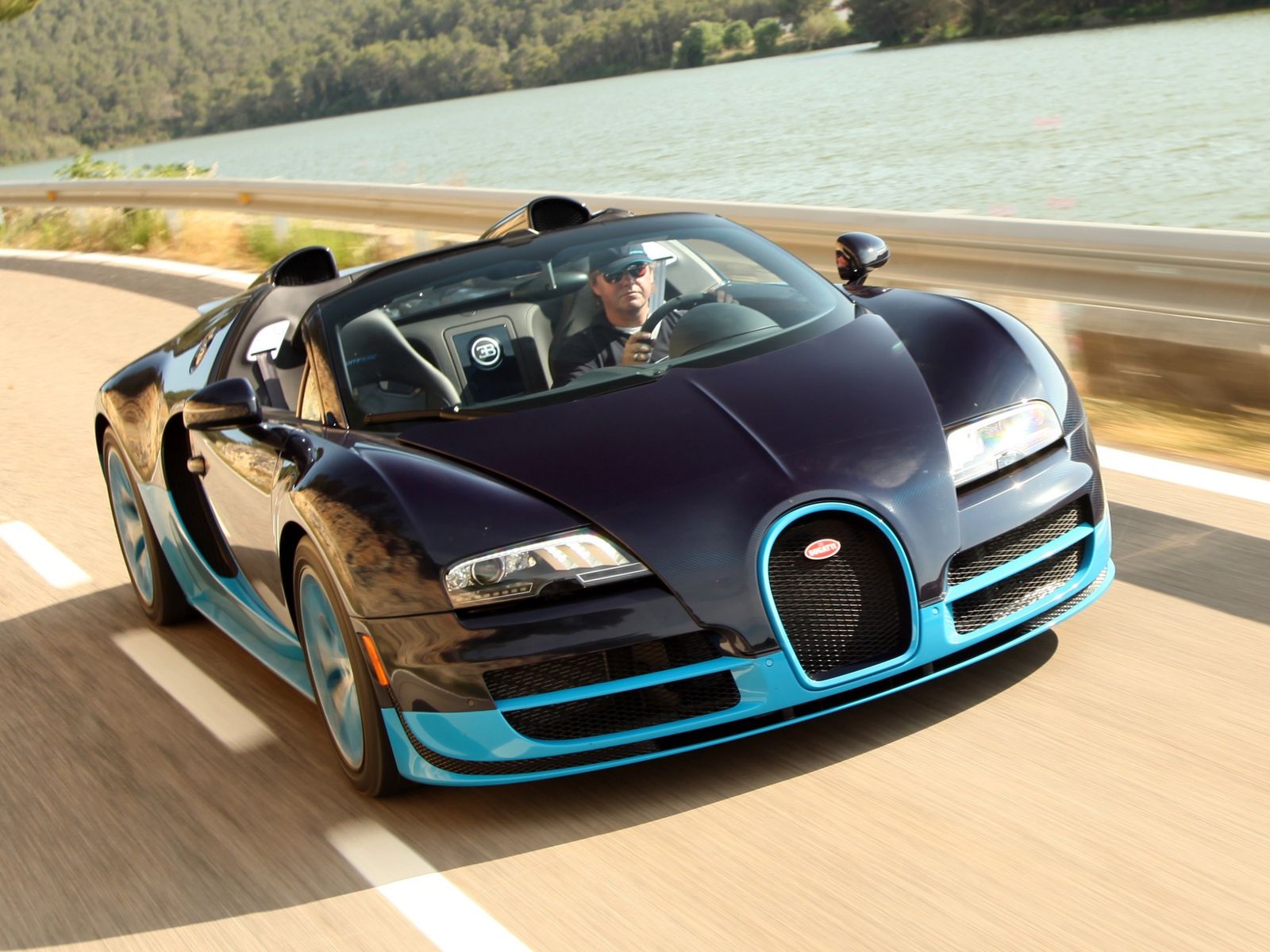 The news that Bugatti created the fastest open-top car on Earth wasn't much of a surprise, to be honest. I mean, Bugatti, right? But that doesn't mean the figures aren't impressive: the quad-turbo 8.0-liter W16 engine delivers 1,200 horsepower, zero to 60 mph reached in 2.4 seconds, and a top speed of 254 mph with the roof down. The only surprising fact is that it doesn't hold the first position in this list.
1. Hennessey Venom GT Spyder: 265.6 mph (427.44 km/h)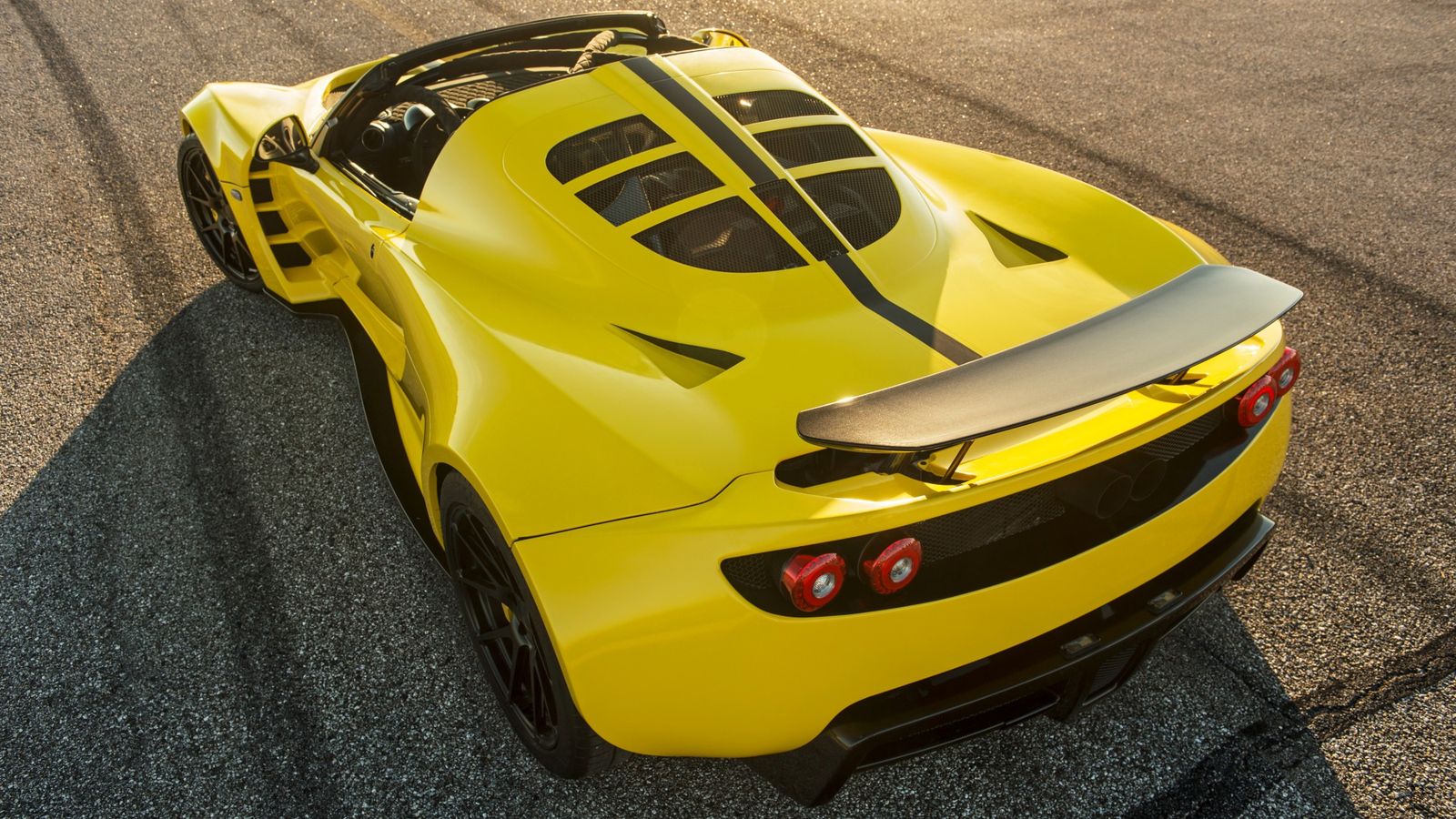 Enter the Hennessey Venom GT Spyder. It is a Hennessey Venom GT sans-roof, that's what it is. It's a Lotus Exige body stretched to fit the twin-turbo 7.0-liter V8 monster of an engine. Its sole mission is to undermine the German Goliath.
The GM LS7 unit delivers 1,244 hp in its most powerful state which is enough for a car weighing 2,773 pounds. Enough to set the world record for the fastest convertible on Earth: 265.6 mph.
Special mention – Koenigsegg Agera R: 273 mph (439 km/h) theoretical speed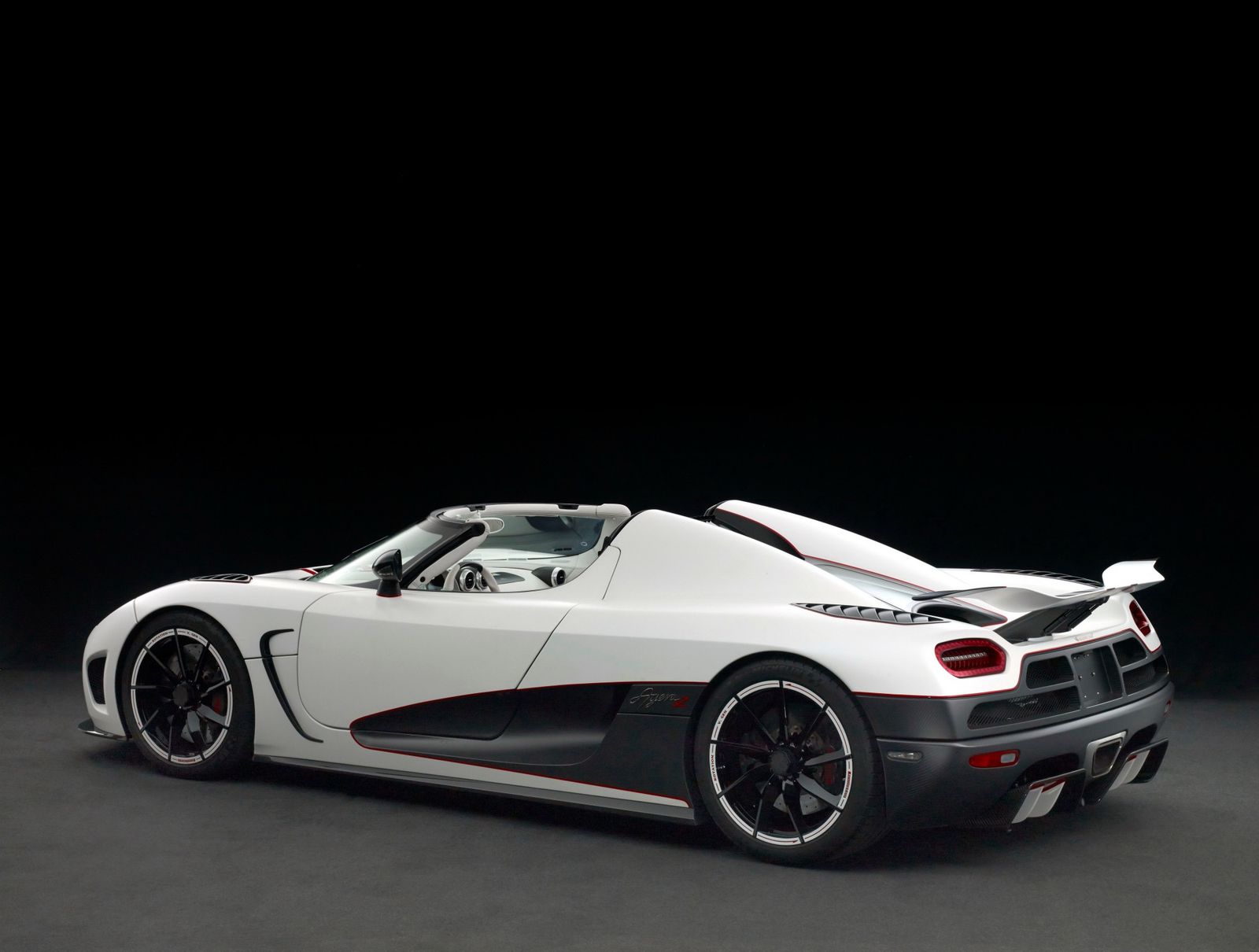 While the Bugatti and the Hennessey are challenging each other over the biggest top speed figure, the Agera R has other goals. For example, it smashed the 0-300-0 km/h record, being able to sprint to 186 mph from a standstill and to brake to a full stop after that in just 21.19 seconds. That's fast. But not the fastest, because four years later, this record was eclipsed; by another Koenigsegg. The One:1.
As for the top speed, Koenigsegg doesn't feel the need to be so accurate of. Agera R's theoretical top velocity is in the 270+ mph area.