10 Insane Movie Car Chases You Probably Missed
Forget about Bullitt & Co. The best car chases are elsewhere to be found
Our adrenalin-o-meter barely moved while watching the car chases in the latest modern movies. There's a simple reason for this: they don't make'em like they used to. Really!
Think Fast & Furious is a proper car movie? Amazed at the latest Bourne movie car chase? Mesmerized by the CGI-heavy modern-day action movies where they shoot cars at helicopters or drop 'em from planes? Then look no further. But if you want to see how to do a proper crash-laden chase, you should know modern movies don't stand a chance.
It happens that older action flicks were better at car chases. Bullitt, Smokey and the Bandit, The Italian Job, Gone in 60 Seconds and many other classic films feature some of the best car action ever performed. Why? Because directors didn't focus on special effects but on real-life driving. Stuntmen steered abruptly and drove pedal-to-the-metal, risks were much higher, and speed was real, not simulated from a shaky camera. And, no, no jumping from a freakin' tank was needed.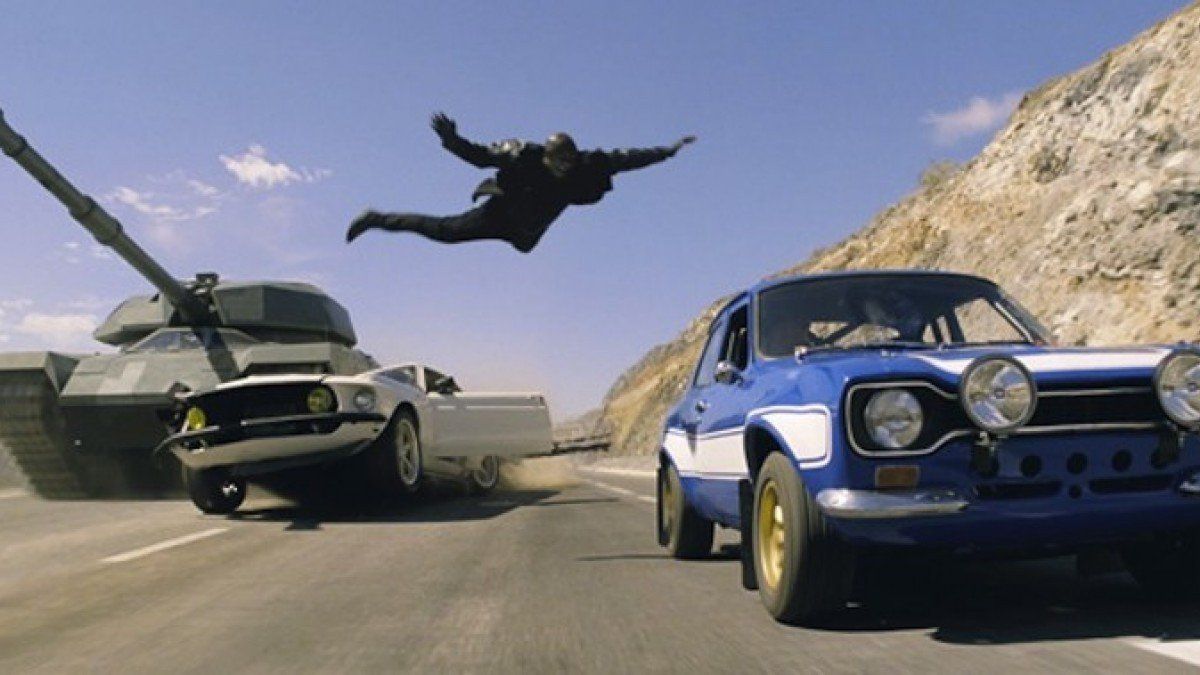 However, as you will see, Europeans were sometimes better than the Americans at making insane car chases. Many stuntmen ended up in the hospital, but injuries were like a badge of honor at a time when crazy directors filmed some of the best car scenes on screen in real-life traffic.
But enough talking. Let's cut it to the chase.
1. The Seven-Ups (1973)
Philip d'Antoni directed this cop thriller, and, of course, it has an intense and prolonged car chase - the same guy gave us classics like Bullit and The French Connection, both featuring some of the greatest car chases ever filmed. Roy Scheider's car is a 1973 Pontiac Ventura Sprint coupe, while the baddies drive a 1973 Pontiac Grand Ville.
Stuntman Bill Hickman (a good friend of James Dean) drove the `bad guys` car chased by Roy Scheider and coordinated the stunts in the movie. Some of the action was so intense that a filming crew was almost killed by the door flying off a car. Hickman was also responsible for the gem below.
2. The French Connection (1971)

Think this car chase was staged? Think again. It was filmed in real-life traffic, with stuntman Hickman driving a 1971 Pontiac LeMans at speeds up to 90 mph (145 km/h) and hitting the car of another stunt driver who missed his point. Passers-by were frightened, but the crossing woman in the scene was an actress. Gene Hackman, on the other hand, never looked so pissed off...
3. The Longest Yard (1974)

Burt Reynolds has had his fair share of legendary car chases (White Lightning, Smokey and the Bandit, etc.), but this is the funniest of them all. Short and simple: he "borrows" his girlfriend's car and disposes of it in a rather peculiar manner. Trivia: some guy spent $7000 on that poor Citroën SM, buying it the second it was recovered from the water.
4. Ronin (1998)
Yeah, you most likely know it, but it's perhaps the best car chase ever made, so we couldn't skip it. It involves a BMW 5 Series E34, a Peugeot 406, and a lot of swerving and flooring it on the streets of Paris. Because the two cars are European, not American, they can actually take a turn and slalom through other cars, even through incoming traffic. The attention to detail is unparalleled. Watch and weep.
5. Le Casse / The Burglars (1971)
Jean-Paul Belmondo, one of the greatest French actors (and crazy stuntman, as he did many of his stunts himself), shows us that you don't need muscle cars to do a proper car chase. His Fiat 124 Special T, driven in some of the scenes by his double Rémy Julienne, is chased by an Opel Rekord A with Omar Sharif at the wheel (in fact, driven by stuntman Rémo Mosconi). The setting is Greece, back then under military dictatorship, and the chase is breathtaking. Incredible driving skills!
6. Tony Arzenta / No Way Out (1973)
Alain Delon is a Mob hitman who wants out. You know the drill: the Mob does not agree and sends other hitmen to kill him and his family. The car chase involves a Fiat 132 and a Citroën ID 19 (a cheaper version of the legendary DS). But the most spectacular part is the frontal crash between the Fiat 132 S and a poor Fiat 600 that gets totaled. Boom!
7. Flic ou Voyou / Cop or Thug (1978)
Belmondo comes back, this time in a funny bit with him at the wheel, toying around Nice's streets with a Fiat Ritmo learner car. Cop or thug, you be the judge!
8. Ne nous fâchons pas/ Let's not get angry (1966)
Or how to repair your Renault R8 Gordini by magic, after you crashed it and blew up its windows. Lino Ventura drives like a maniac in what would become a French car classic.
9. L'homme Orchestre / The Band (1970)
Louis de Funès manages to express what all stop light drag racers dream of - that everybody else loses and they are crowned King of the Street. But things don't always go your way, especially when your Nemesis drives a Lamborghini Miura P400 S and you're driving a much more humble Fiat 124 Sport Coupé.
10. The Duel (1971)
If you really want to watch a car chase spanning an entire movie, then Spielberg's Duel is the one you should choose. It's his first full-length movie and probably the scariest car thriller ever made. Even if the action sometimes lags, you'll still enjoy the sheer terror on Dennis Weaver's face when confronted with a killer tanker truck. Be sure to watch it till the end, as the most spectacular scenes are right there.
Do you also have some forgotten gems to add to the list? Feel free to say something in the comments.
P.S.
And, of course, don't miss the biggest car chase ever made. Sort of...