10 most affordable rear-wheel drive two-door cars of 2018
You don't (necessarily) have to break the bank to get RWD thrills these days
Rear-wheel drive is what most automotive enthusiasts will tell you they desire in their sporty cars, preferably wrapped in a coupe body style. Nowadays you have a very wide range of such models to choose from new, even if you don't have $100,000 to spend on one.
The cars on this list are all about providing driving fun and making you look cool in the process without requiring you to whack your old piggy bank with a hammer when it's not looking. They are by no means the most powerful or feature-laden models with two doors and rear-wheel drive, but they are the most attainable ones currently on sale.
Honda S660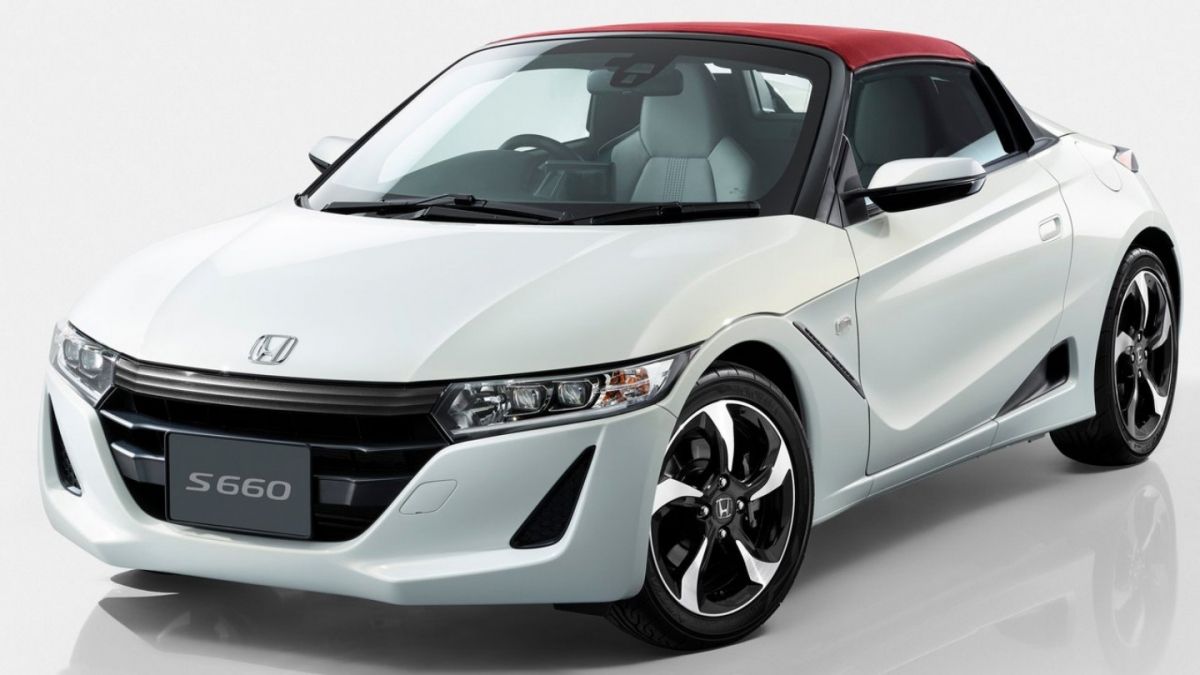 Honda's petit mid-engined S660 kei sports car is a model you can (sadly) only get in Japan and in right-hand drive configuration. Spiritual successor to the original Beat, it's a rakish looking two-seater which debuted in 2015, powered by a typical unit you find in all kei cars - a 660 cc three-pot turbo that puts out 64 PS hooked up to either a six-speed or continuously variable transmission.
With its mid-engined layout, its weight distribution is 45/55 and this results in balanced, stable handling that's more about gripping the road than sliding the tail out of corners. With its meager power output, it's not at all fast in a straight line, but it does have balanced handling, fairly communicative steering and thanks to its pint-sized engine, it's pretty efficient too.
It may only be available in Japan, but there are grey market dealers who will import one for you and depending on your local legislation you may or may not be able to register it. New, it costs the equivalent of around €13,000 - €14,000.
Mazda MX-5 Miata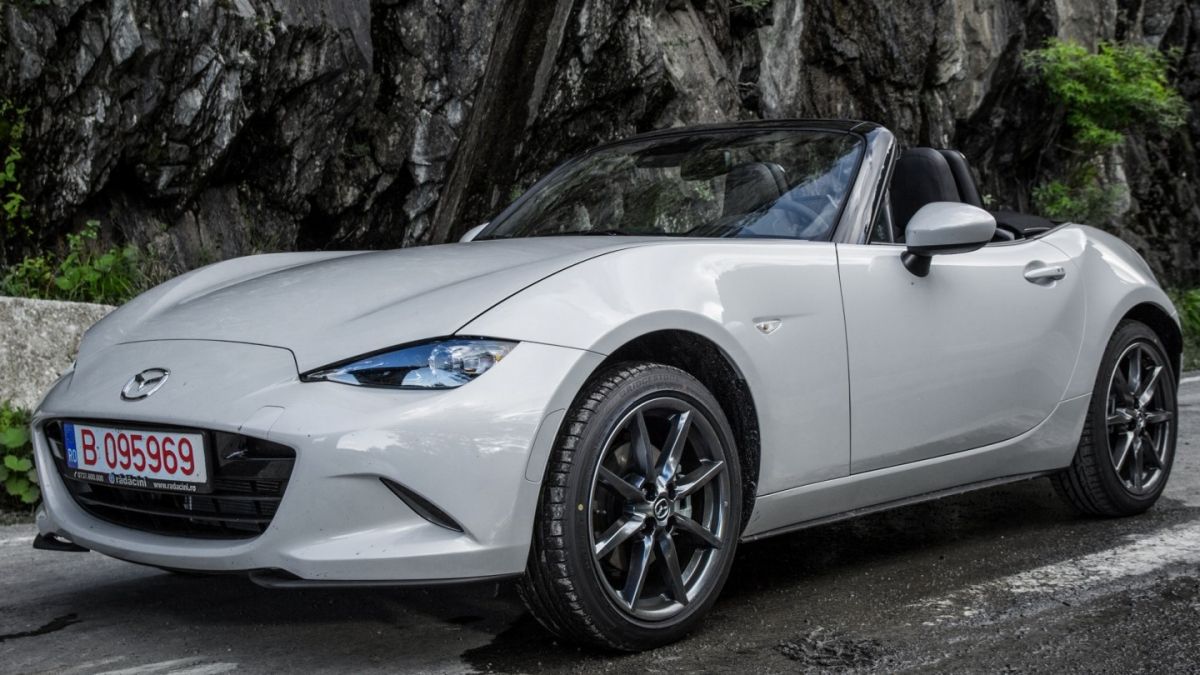 This Japanese two-seater, the Mazda MX-5 Miata, is thankfully available all around the world, making people on all continents happy. Available with either a manual soft top or an electric targa retractable hardtop, the MX-5 is based on the ethos of old British roadsters, the only real difference being the fact that it's also a dependable, reliable car.
MX-5 debuted way back in 1989 and is now in its fourth generation, the ND. It is available with 1.5- and 2.0-liter engines with 131 PS and 155 PS respectively which is sent to the rear tires via a standard six-speed manual transmission or an optional automatic.
The MX-5's appeal stems from its simplicity, its small size, the engaging driving experience all for not that much money. Oh, and did I mention it's also very economical and servicing it won't break the bank either. Pricing starts from just over €20,100 for the 1.5-liter and the 2.0-liter carries a €1,500 premium over it that may vary from market to market.
Fiat 124 Spider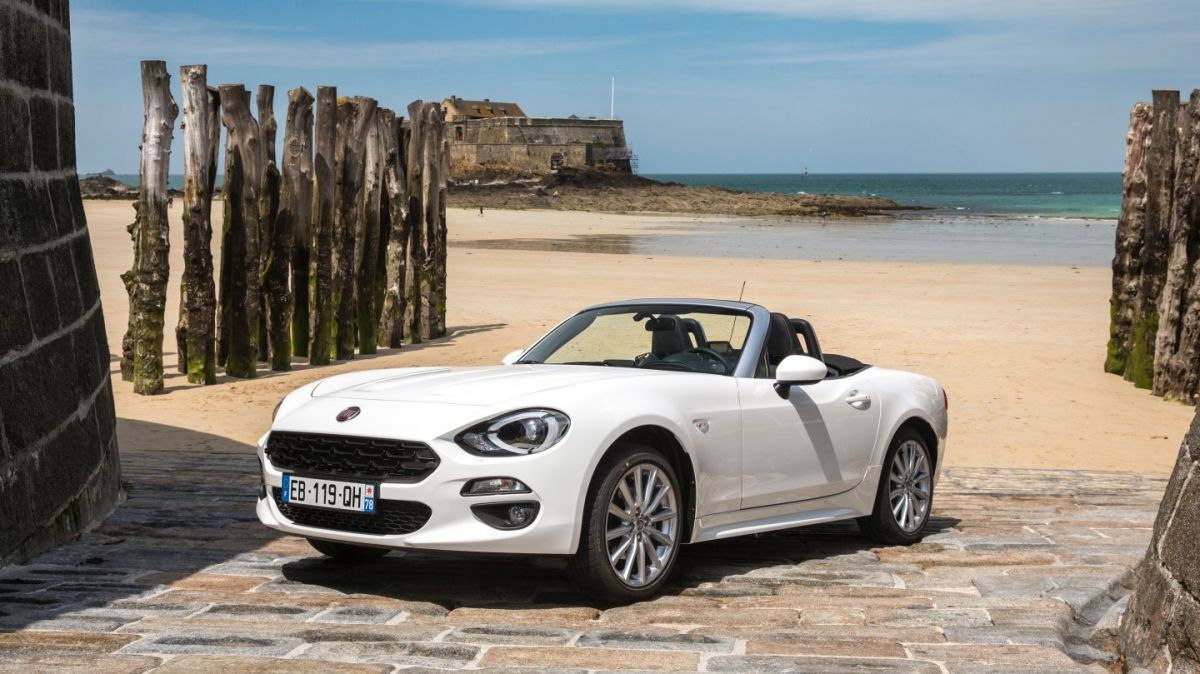 Closely related to the Mazda MX-5 and also built in the same factory in Hiroshima, Japan, the Fiat 124 offers a slightly different driving experience. The primary difference is what powers it, which in the Fiat's case is a 1.4-liter turbocharged engine which radically transforms the way the car feels.
Torque is plentiful low down, as opposed to the Mazda which needs to be kept high in the revs to extract, and its nature is ever so slightly more relaxed, laid back. Fiat has tried to accentuate this by making the 124 appear larger than the MX-5 - despite having the exact same wheelbase, its larger overhangs give the impression of a larger overall vehicle.
There is definitely fun to be had in the 124 and its slightly more relaxed nature will suit some better than the MX-5's more frantic nature. The most powerful version available is the Abarth 124 with its power output upped from 140 PS to 170 PS in Europe; pricing for a base model starts at around €28,000 in Europe.
Subaru BRZ/Toyota 86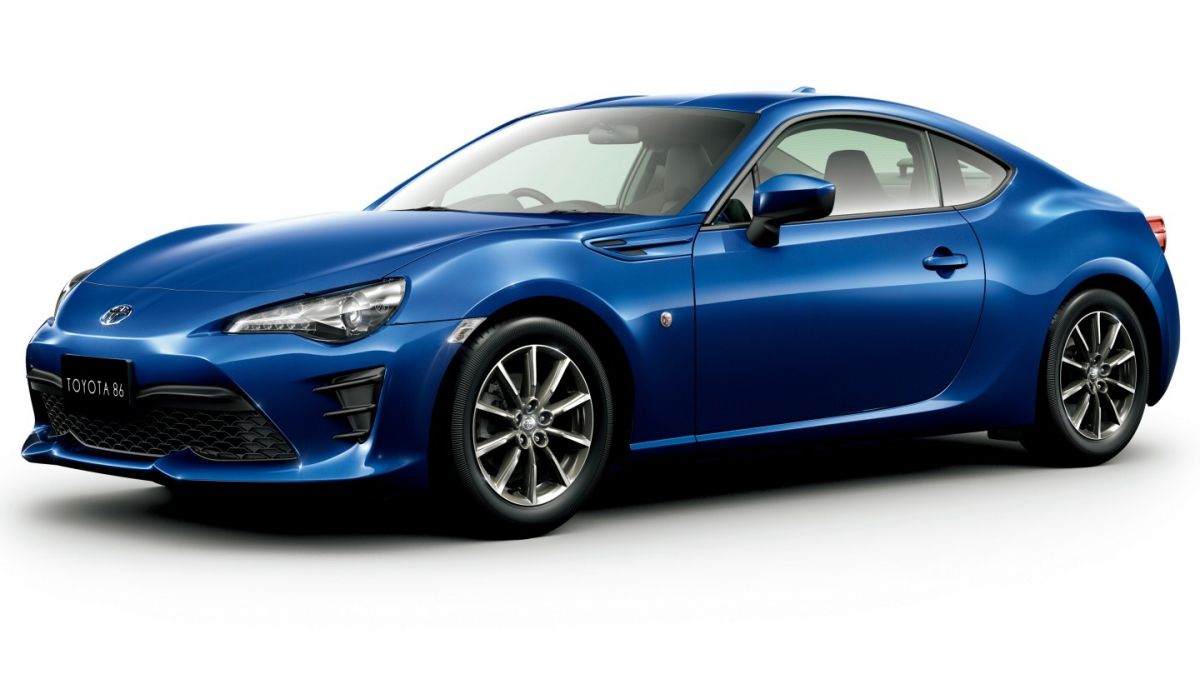 You can't have a list like this one without the car that probably most deserves to be on it: the Subaru BRZ/Toyota GT86 models which are essentially the same car, built in the same factory, but with a different front fascia and other subtle differences.
It is the most tail-happy car on this list, easily wagging its tail out of corners, but not because it is overly powerful and the horsepower overwhelms the rear tires; it's the rear tires which as standard have been specifically chosen to not be particularly grippy, that encourage its wayward nature.
Power comes from a 2.0-liter non-turbo flat-four with just over 200 hp and both manual and automatic six-speed gearboxes are available. Outright acceleration was never its forte, though, but what it lacked in oomph, it made up for in handling finesse and high level of enjoyment for enthusiast drivers who are able to drive it close to the limit. Both the 86 and BRZ cost from just under €30,000 and hold their value well.
Ford Mustang EcoBoost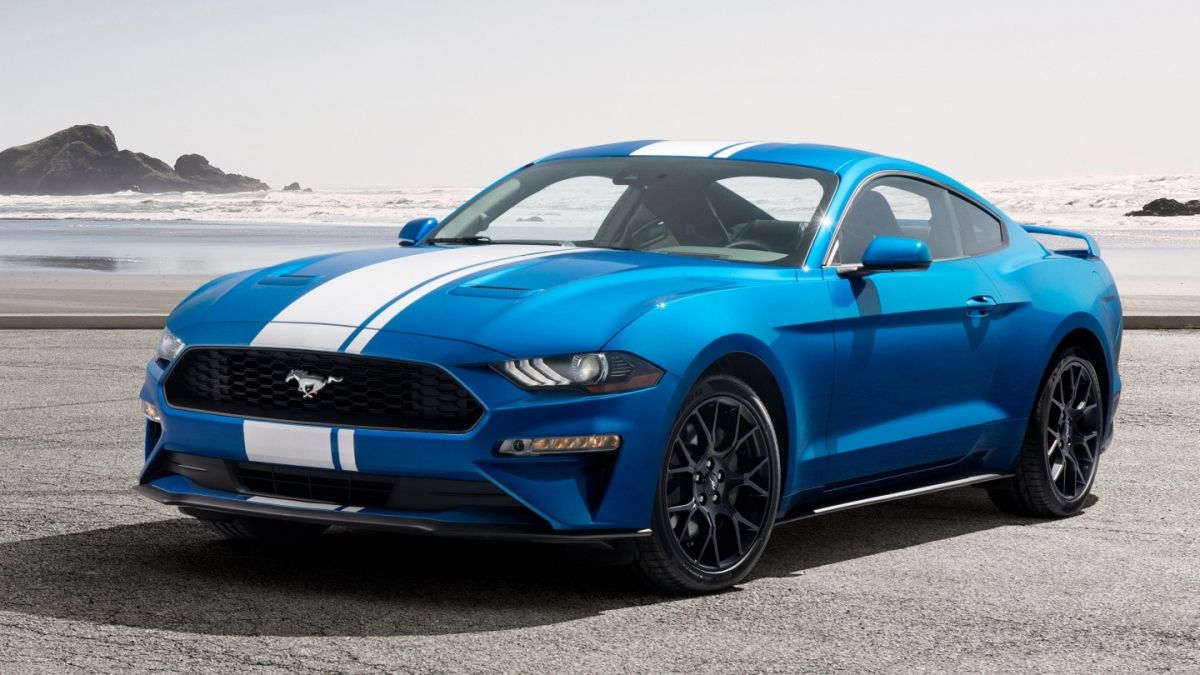 Ford's decision to put a turbocharged four-cylinder engine in its latest Mustang was at first met with skepticism, but the combination proved so popular that the until then staple V6 base model was scrapped altogether. Now it's hugely popular all around the world, and even in the V8-loving US people find it appealing.
Packing 310 PS and good torque from its 2.3-liter displacement, the unit has no trouble motivating the Mustang. It's not the most precise coupe you can buy, as it's really more of a grand tourer/cruiser type of vehicle, but its handling is by no means bad - it's actually a lot of fun to drive once you get used to it.
Starting price for the Mustang in Europe is just under €40,000, but it does come decently equipped, it's surprisingly practical and if you can ignore some of the scratchy interior plastics, it's a great way to travel long distances.
Chevrolet Camaro 2.0 turbo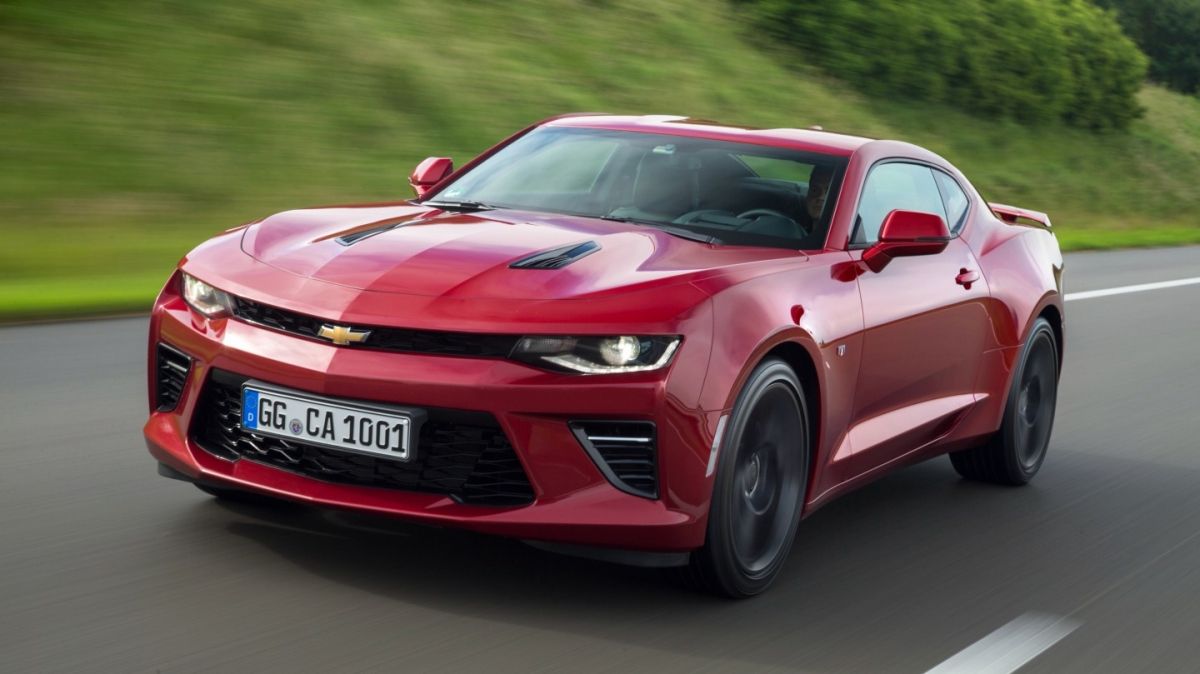 Chevrolet doesn't advertise the Camaro as a muscle car these days, but rather as a capable sports car with handling to match its dramatic presence. Gaining a 2.0-liter turbo engine with 275 hp, it addresses people not necessarily looking to light their pants on fire every time they go for a drive, but instead enjoy good acceleration and handling and the idea of owning a sports car.
It's also fairly efficient too, returning a claimed 30 mpg highway with the optional eight-speed automatic gearbox. Buying one in this spec is definitely a great way to go for a first sports car, with a starting price of just over €40,000, slightly more expensive than the Mustang, but about half the price of a base Corvette Stingray.
Dodge Challenger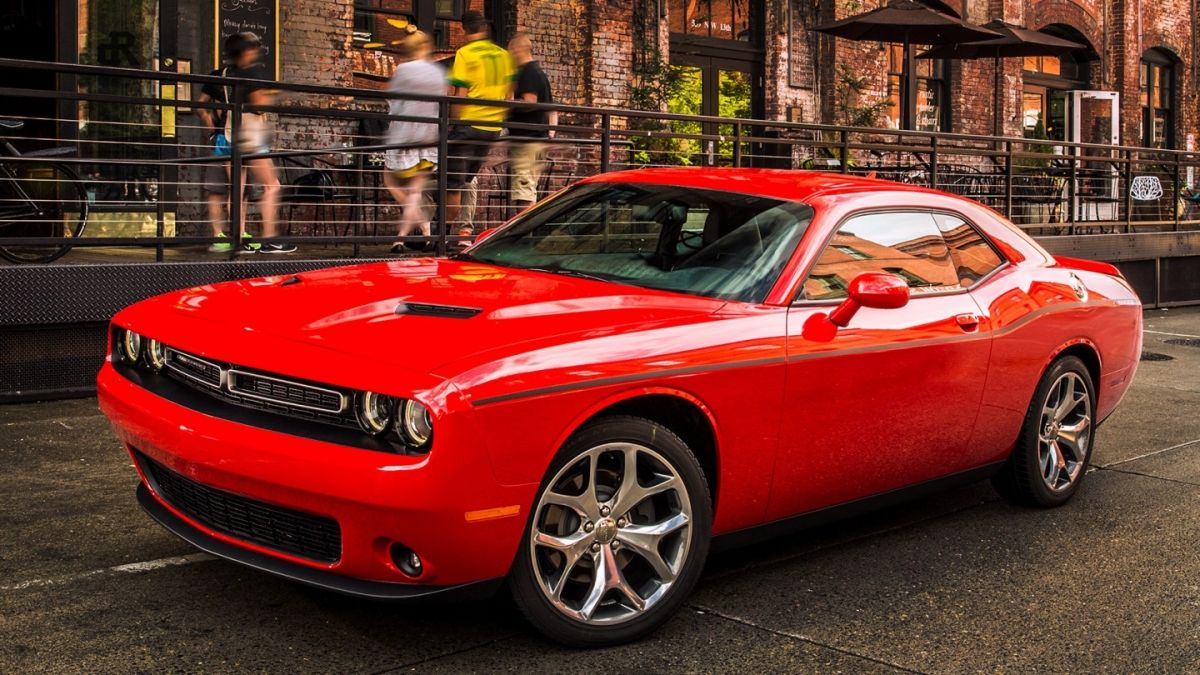 Dodge only offers the Challenger with either V6 or V8 engines, and the angular coupe is not available in Europe. But in its native North American market, it undercuts its four-cylinder rivals, starting at $27,295 and if it were to be officially sold in Europe, based on what the other two American coupes cost, it would still be quite a bit cheaper than both.
You can have one imported from the US and registered in Europe, but with transport fees it ends up costing about as much as the Mustang and Camaro, so you must really want one in order to do so. What sets it apart from the other two is the fact that it is still referred to by the manufacturer as a muscle car and out of the three it looks most like one too.
As a driving experience it's not as sharp as the Ford and Chevy due mainly to the fact that it weighs around 100 kg more than both of them. But if you want the last modern muscle car still available, the Challenger is really your only option.
BMW 218i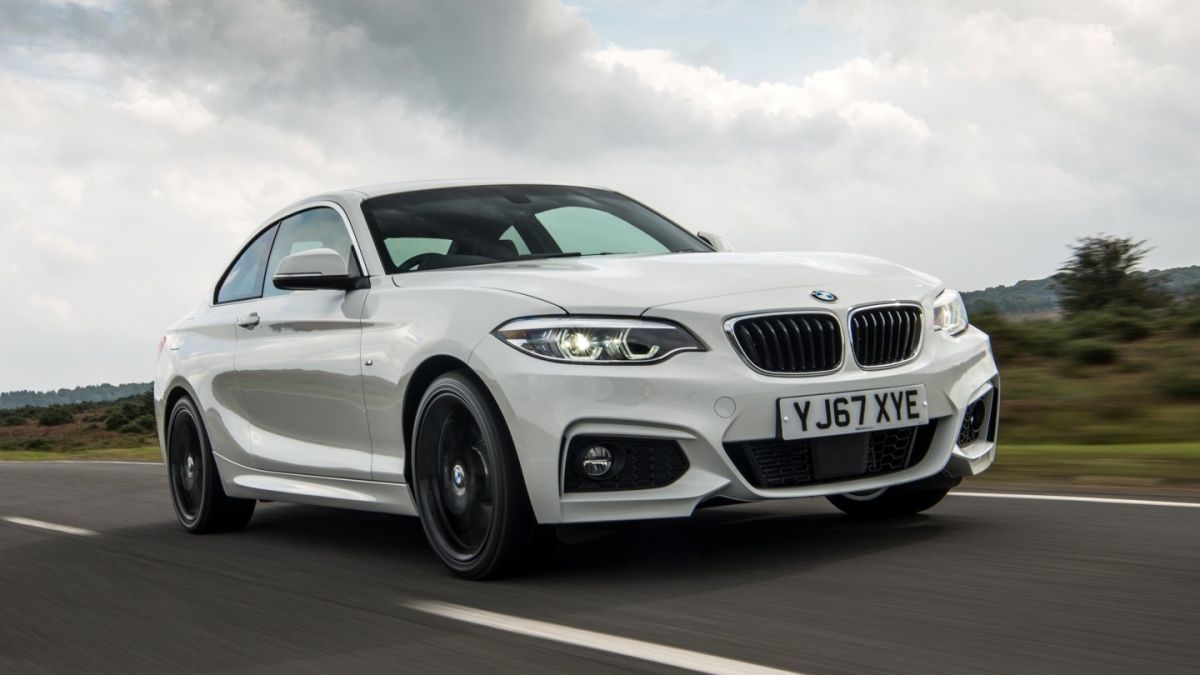 BMW's smallest two-door model is arguably the most fun car to drive in its lineup and the most affordable one you can get is the 218i. Powering it is a three-cylinder 1.5-liter turbocharged engine that makes 136 hp which is sent to the rear wheels via a standard six-speed manual gearbox.
With a sprint time from 0 to 100 km/h of 8.8 seconds, it's one of the slowest accelerating cars on this list, but that by no means makes it an undesirable vehicle, and besides, BMW will sell you the 2-Series with a range of much more powerful engines if you want to spend more than the 218i's of just over €30,000; if you want the top tier M240i variant, it kicks off at around €50,000, so it's considerably less attainable.
The 218i is the lightest 2-Series you can buy and this should theoretically make it the most nimble and tossable of all - it weighs not much by modern standards, at 1,420 kg.
Nissan 370Z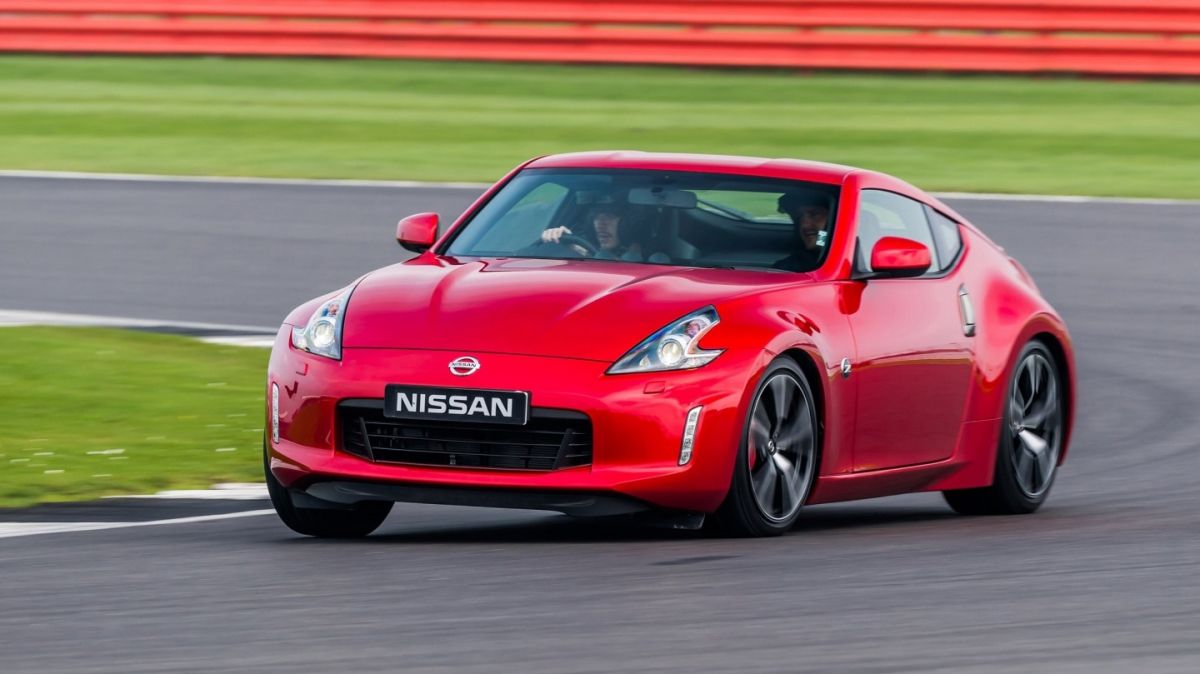 Nissan 370Z is one of the older cars on this list (introduced in 2009), but it's still in production having last been refreshed in 2012. It packs the same 3.7-liter V6 engine with 328 PS and a firm, manly six-speed manual gearbox.
It is one of the more expensive cars on this list, kicking off at around €46,000, but it's not bad value especially since it feels the most analog and mechanical of all. Nothing compares to driving a 370Z and if you can spend extra on the spiced up Nismo variant, then it may even inspire a bit of fear in the same way older powerful rear-driven cars did and tame modern ones don't.
There is a lot to like about the 370Z, especially if you find its design and styling interesting instead of just plain strange and don't expect soft touch materials all around the cabin. If you get past these two possible sources of gripe, you will love your 370Z.
Mercedes SLC180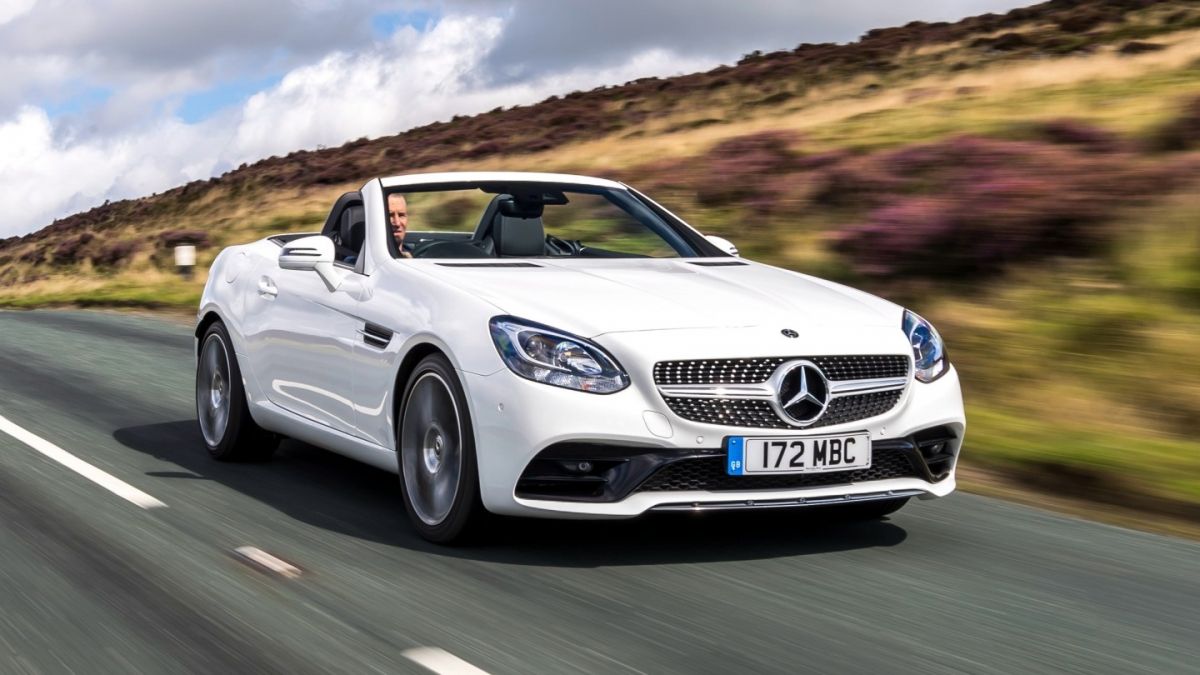 The Mercedes you formerly knew as the SLK model has for the past few years changed its name to SLC and the entry level version of it is the SLC180. Motivating it is a 1.6-liter turbocharged engine with 155 hp which as standard comes coupled to a six-speed manual gearbox, although an optional nine-speed self-shifter available.
The SLC doesn't feel as nimble as you'd expect it to be given its small footprint and relatively low weight (1,435 kg), but it is comfortable and a surprisingly good long distance companion. Don't buy this car thinking it will get your heart racing around a twisty road, as it's more about being a composed, plush feeling compact two-door whose party trick is the folding metal hardtop which completely transforms the experience and makes it more practical as a daily car than some other cars on this list.
You can get more powerful versions of this if you choose, as even the 250 diesel version is considerably quicker and faster than the 180, but if you just want as pure a driving experience as possible that also comes with a three pointed star and allows you to row your own, there is literally no other choice.
READ MORE: A look at early power-retractable hardtop convertibles / These are the most fun, sporty but non-turbo new cars / There's something really special about the Goodwood Festival of Speed