The point is, green is beautiful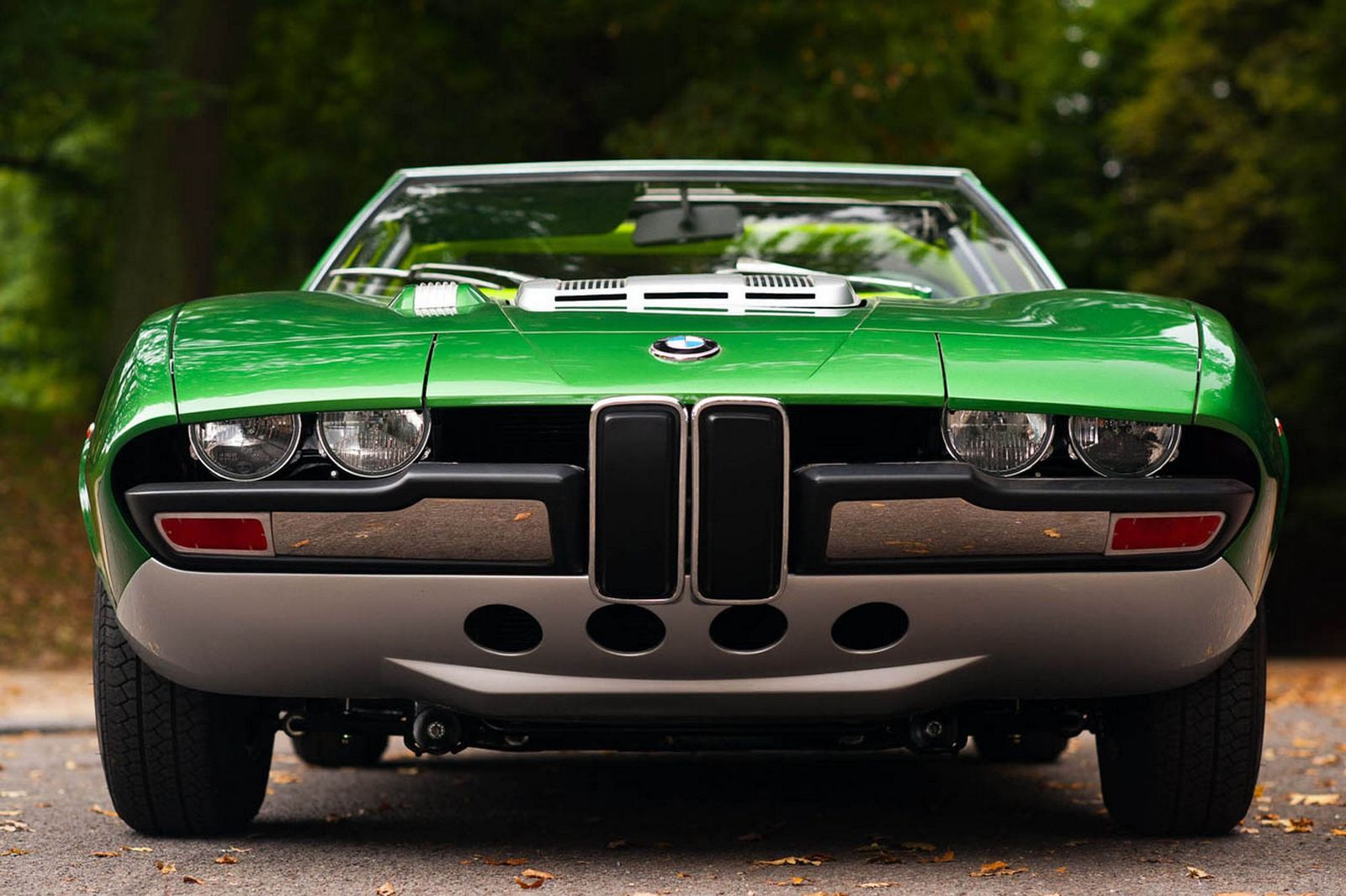 We've made a racing green sports cars listicle, because there's life after red, too, you know?
Most sports cars owners want to see red before their eyes, so they automatically buy their cars in the color of blood. Or hot iron. But there's more to a sports car than the adrenaline pumping down your veins or sheer speed.
A sports car is refreshing. It's a symbol of freedom. It sets you free. And green is the color of the free, so why not browse through an impressive list of the best green supercars, sports and racing cars, just to make a point? Here they are, for your eyes. You can find even more in the picture gallery.
1933 Delahaye 122 Brookland Special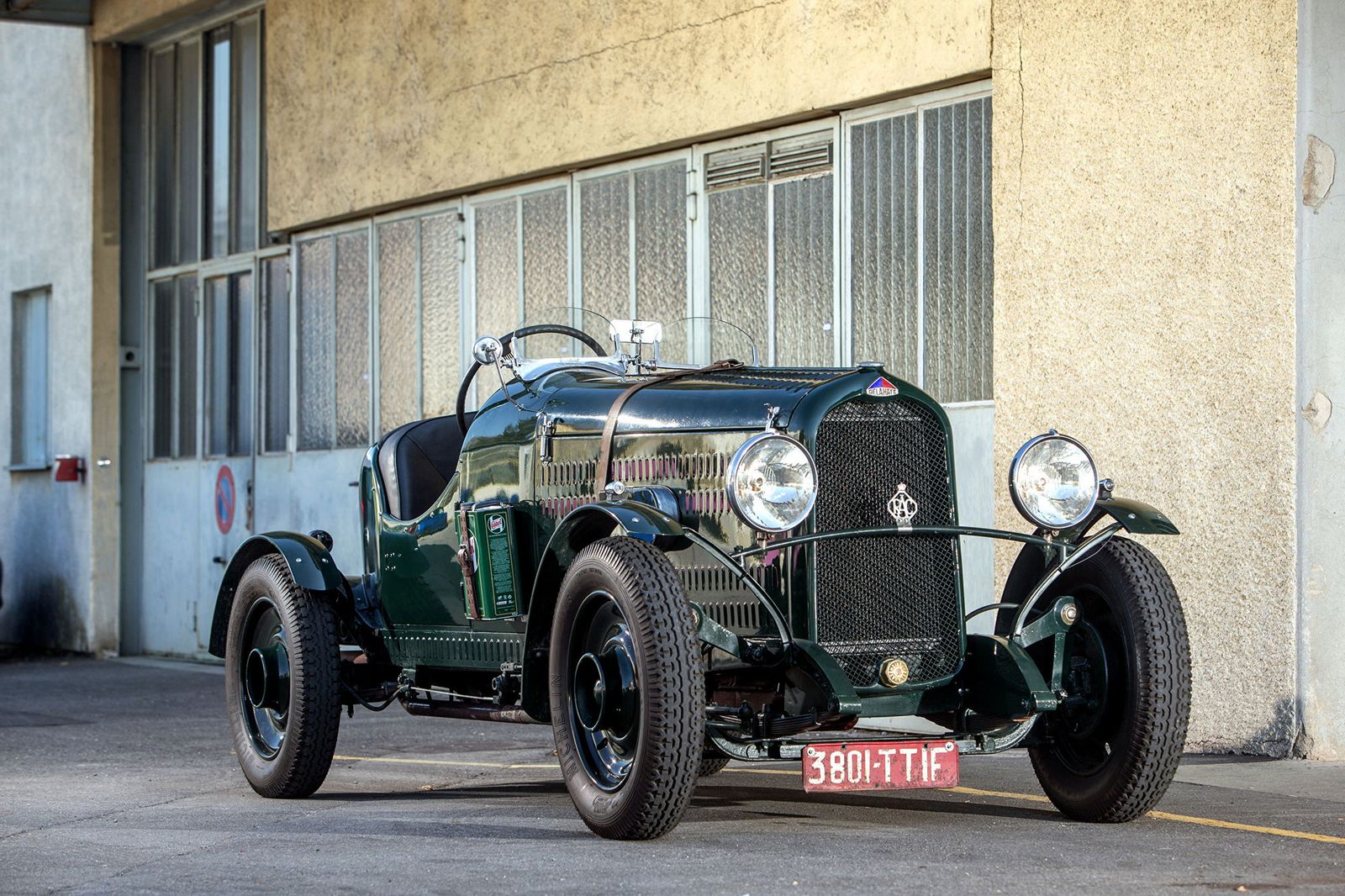 At the Paris Motor Show in May 1933, Delahaye presented the model 122, which was available in different saloon versions with two or four doors. The one above took part in many classic cars rallies over the years.
1934 Pierce-Arrow Eight Silver Arrow
[Photo:40266]
This classic green car is the first production Silver Arrow ever made and one of five still in existence. With an eight-cylinder engine developing 140-hp, it is coated in two shades of green with persimmon striping on the sides and wheels. With a price tag of over $275,000, it's one of Sotheby's prized cars.
1934 Packard Super Eight Coupe Roadster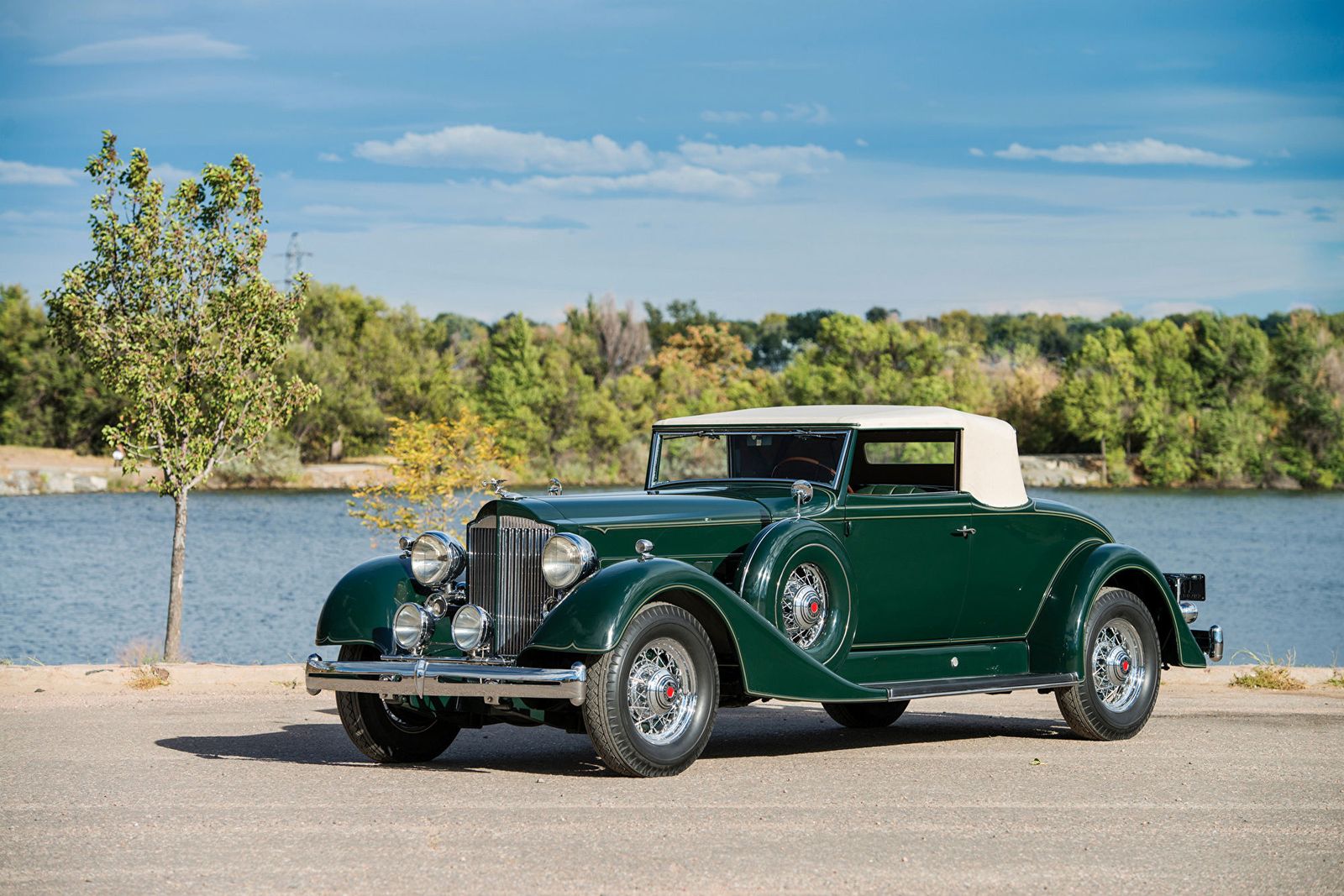 1934 seems to be a good year for exquisite green cars, like this Packard Super Eight Coupe Roadster. Riding on an impressive 142-inch wheelbase, powered by a 383.8 cubic inch (6.2 l) L-head inline eight cylinder that develops 145 hp, this Art Deco gem is an excellent example of what luxury cars looked like between the Wars.
1956 Cadillac Coupe de Ville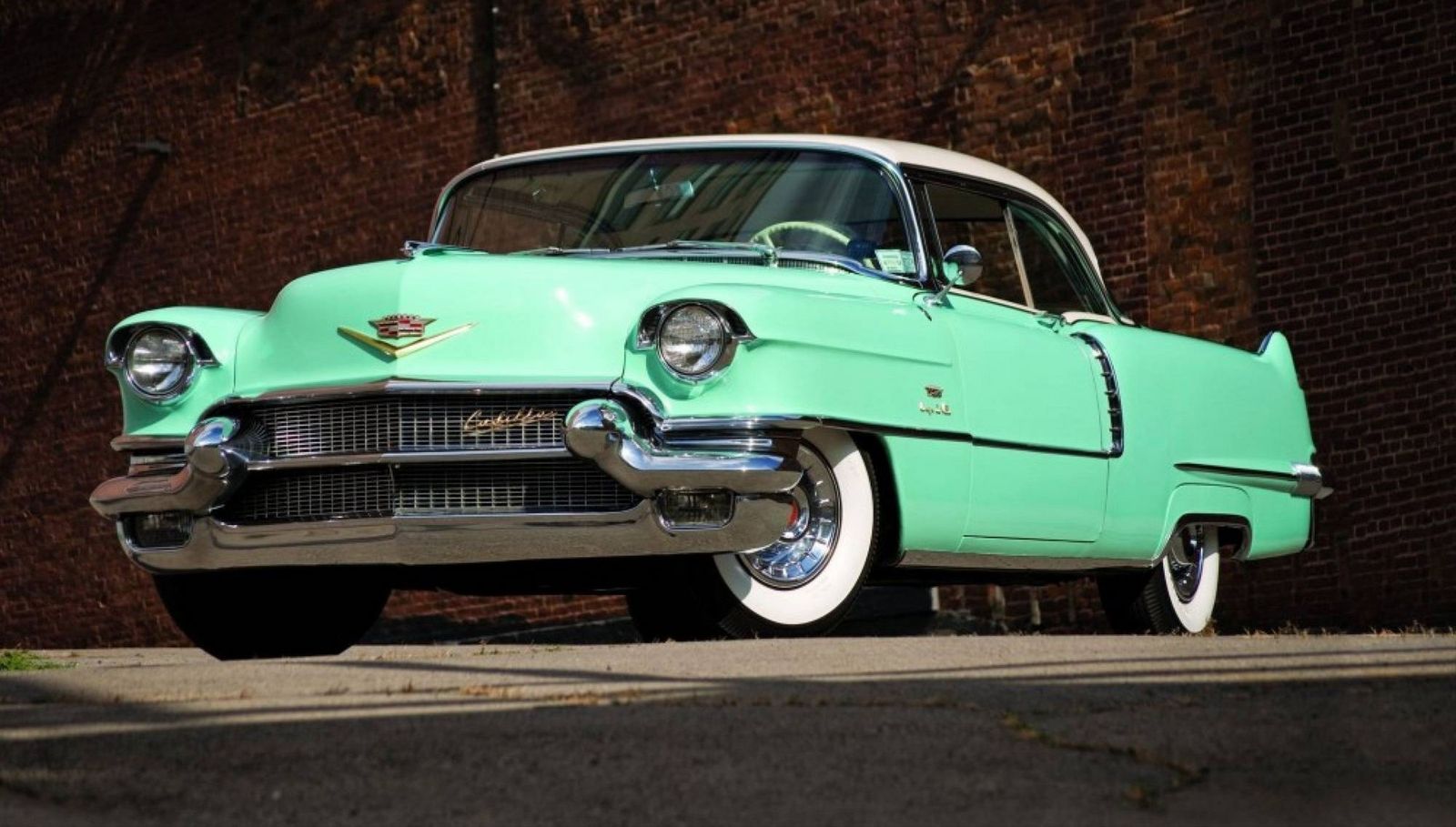 This Series '62 Coupe de Ville in Persian Green, with its distinctive Alpine White roof, is a fine example of how beautiful American cars were in the fifties. Especially in green.
1968 Ford Mustang GT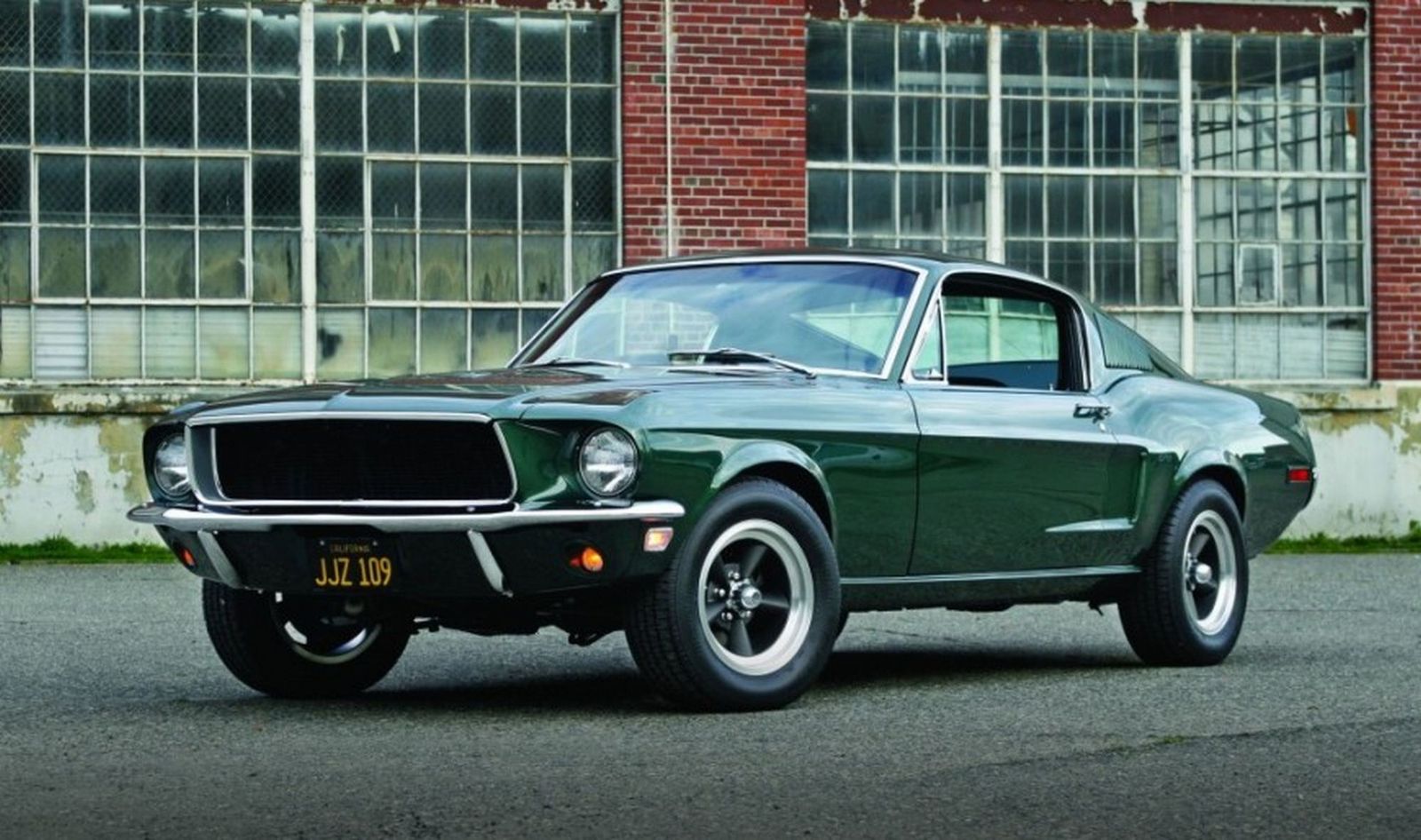 A tribute to the '68 Mustang driven by Steve McQueen in the 1968 film Bullitt, the above car has a fascinating story you can read here.
1966 Chevrolet Corvette Stingray

This Mosport Green 327/300-hp Stingray is one of the best preserved 1966 Corvettes. And it looks gorgeous in green.
1969 Bertone BMW 2800 Spicup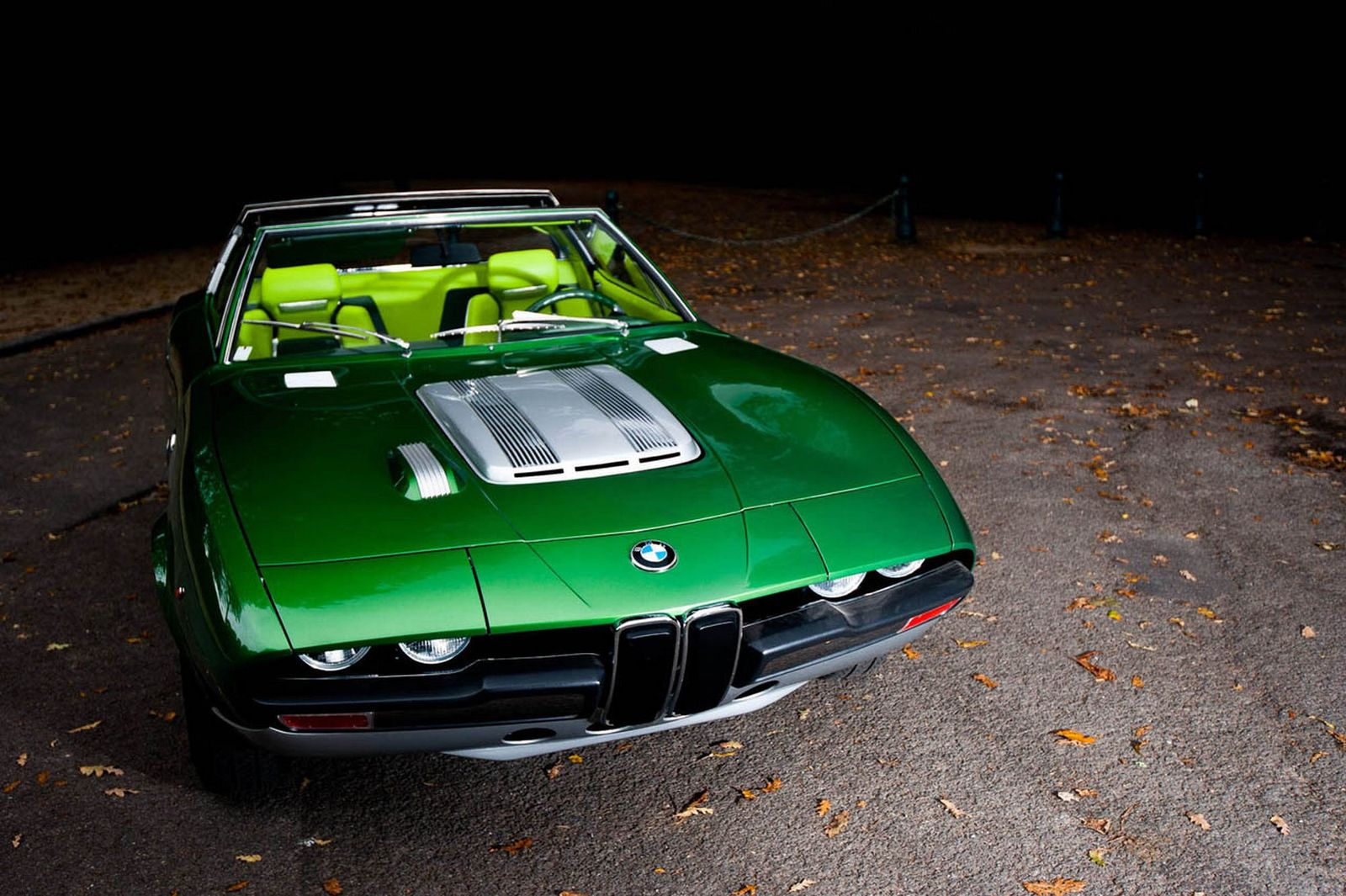 This one-of-a-kind car is perhaps the most intriguing BMW to date. Designed by Giorgetto Giugiaro from Carrozzeria Bertone, the Spicup (Spider + Coupe) is based on the BMW 2800 and was finished by Marcello Gandini. It was first exhibited as a show car at the Geneva Motor Show in 1969. Also, one of the best green cars ever made.
1969 Chevrolet Chevelle SS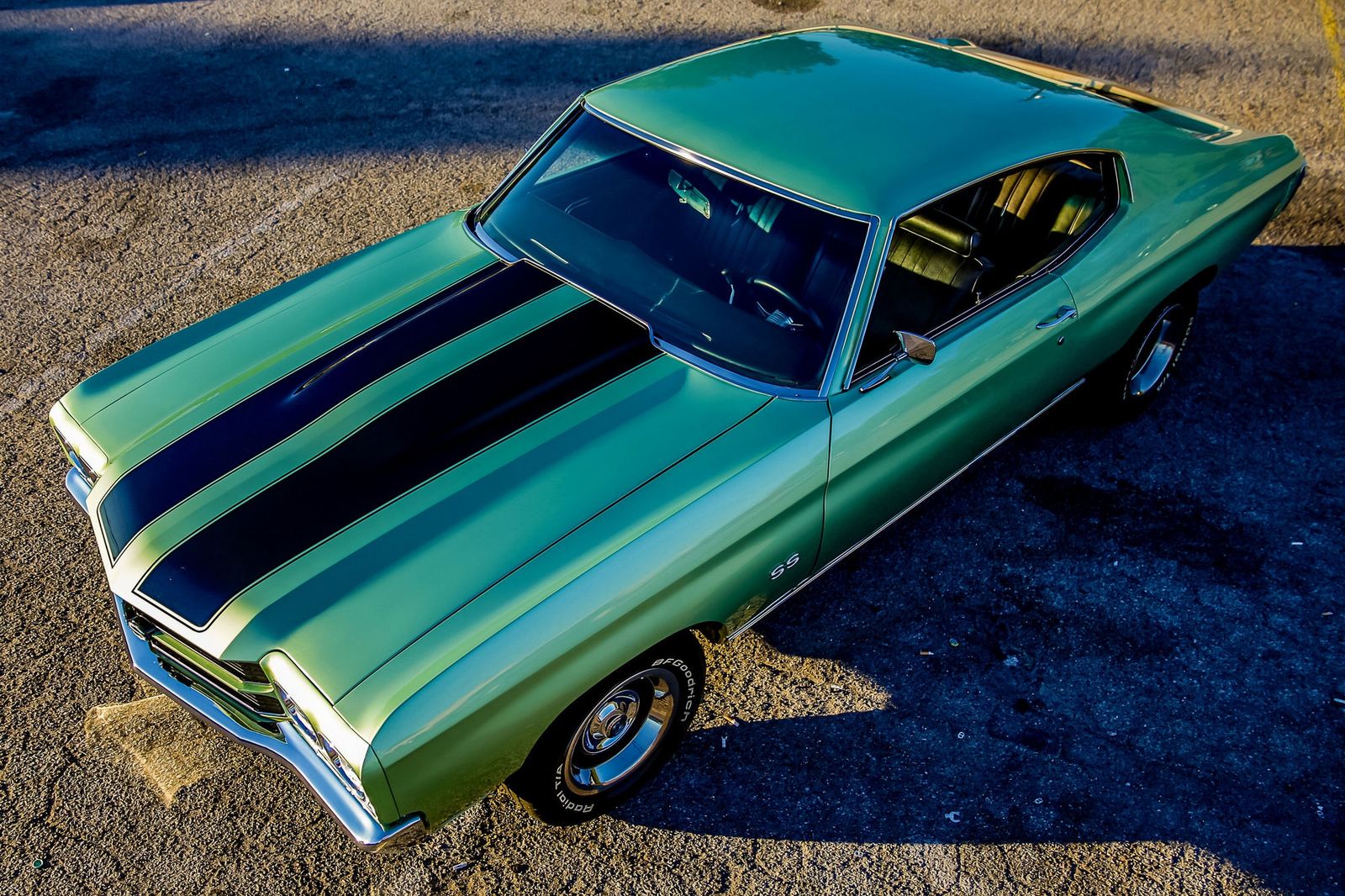 The sports version of America's most popular mid-size car, the Chevelle Super Sport had a 6.5 l V8 engine that developed 325 hp but could reach up to 375 hp in subsequent editions. And looked even more powerful in green.
1970 Cadillac Fleetwood Eldorado
In 1970 the Eldorado had a brand-new 500 cu in (8.2 L) V8 engine, the largest-ever production V8, developing 400 hp and 550 lb·ft (746 Nm). It was a monster, the Hulk of V8s if we may. Yeah.
1970 Dodge Challenger 426 Hemi Convertible
[Photo:40310] Only nine Hemi Challenger Convertibles were
produced in 1970
. Only four had the 425-hp Hemi/automatic gearbox combo. This green gem is one of that select group and is now worth more than $2,500,000.
1971 Ferrari Dino 246 GT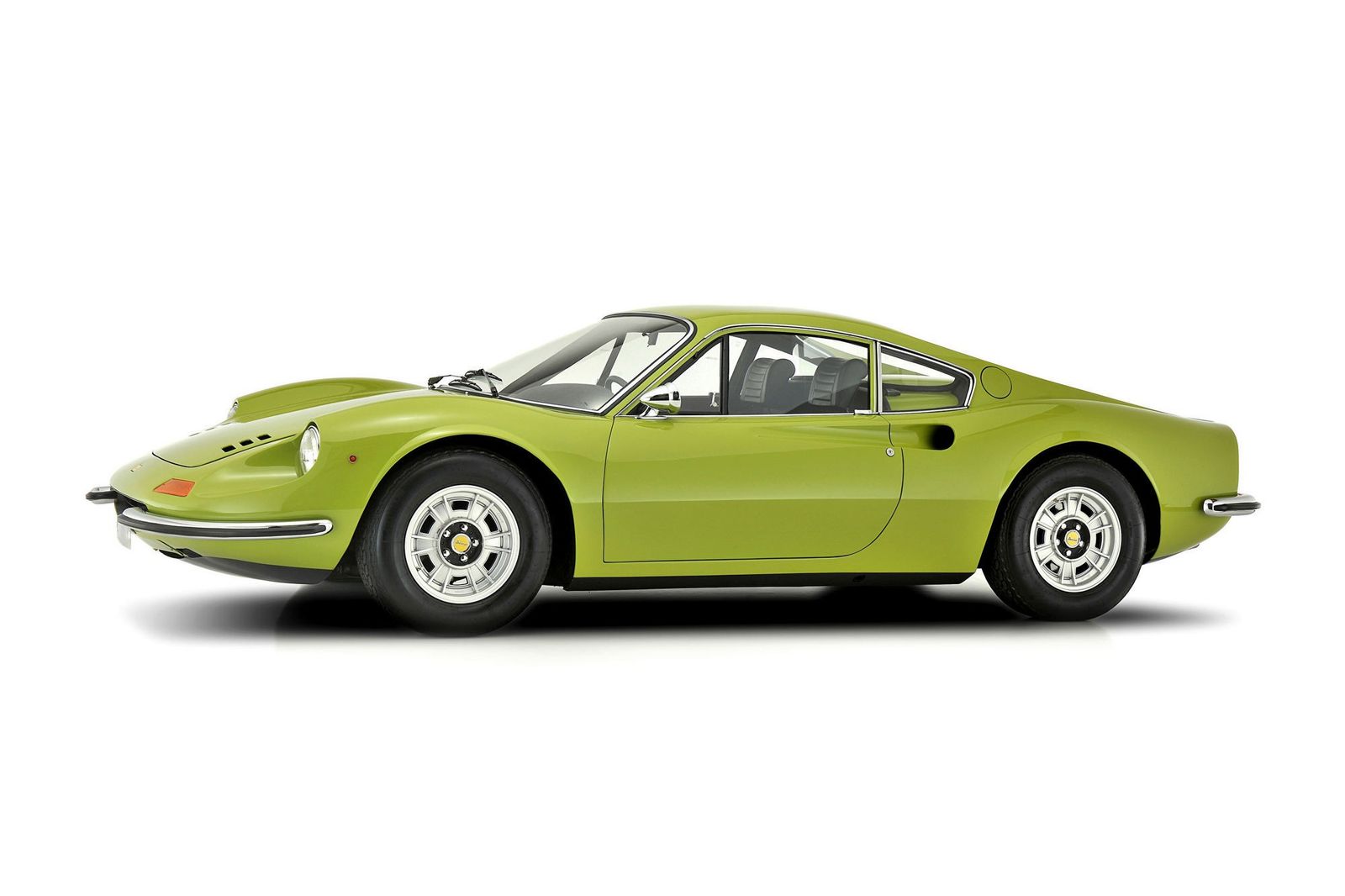 Designed by Leonardo Fioravanti at Pininfarina, the Ferrari Dino 246 GT is a wonderful example of what Italian design can look like in other colors than red. Yes, you can see a lot of red Dinos, and some yellow ones too, but the green version is the one that you should search for because it's so rare. Of course, if you have over $300,000 available.
1971 Lamborghini Miura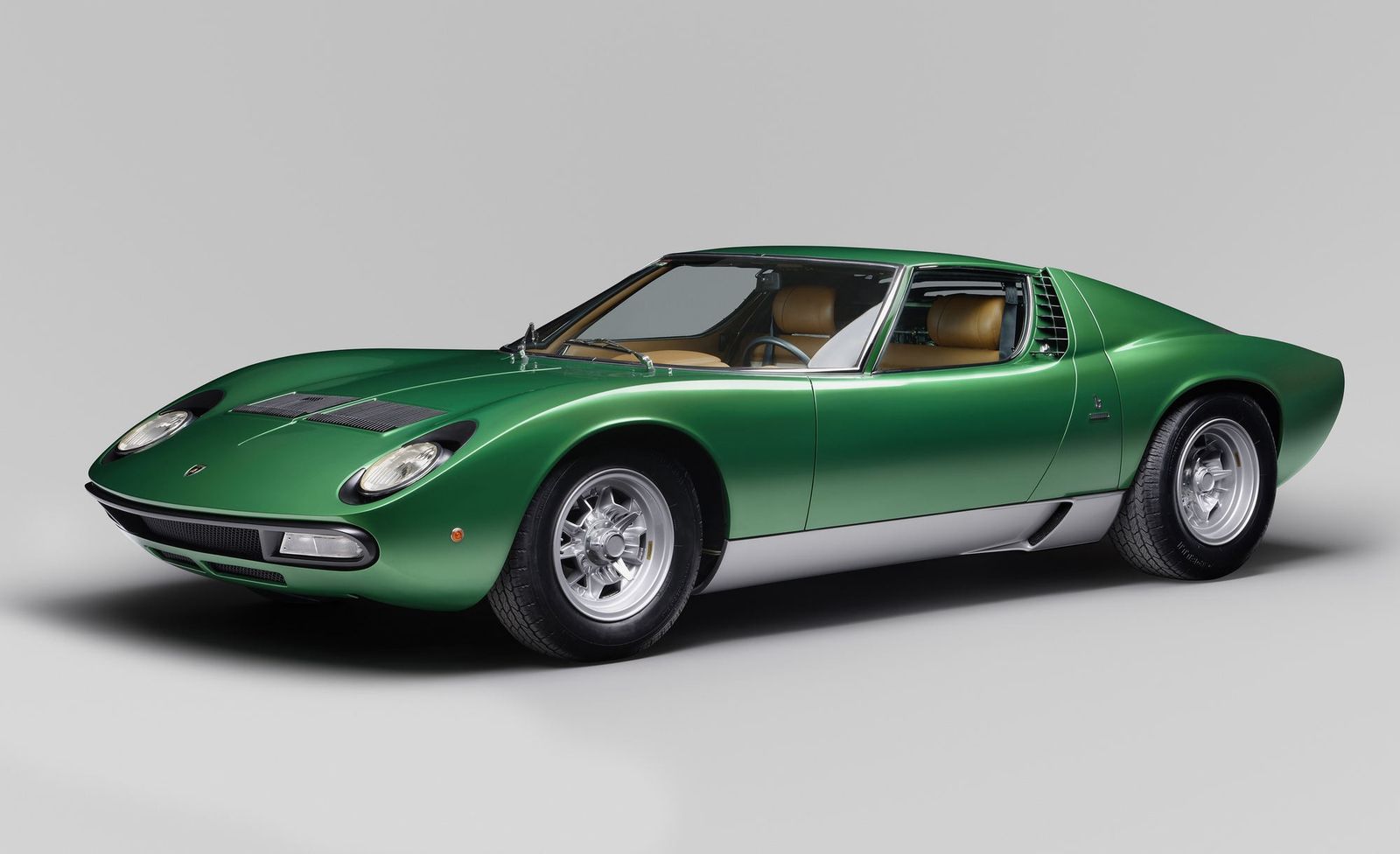 The Lamborghini Miura P400SV was the pinnacle of Italian design and engineering. With a transversely-mounted 380-hp 4-liter V12 engine, the Miura remains one of the most iconic cars of all time. Prepare to spend over $1,000,000 for one.
2010 Porsche Cayman S 987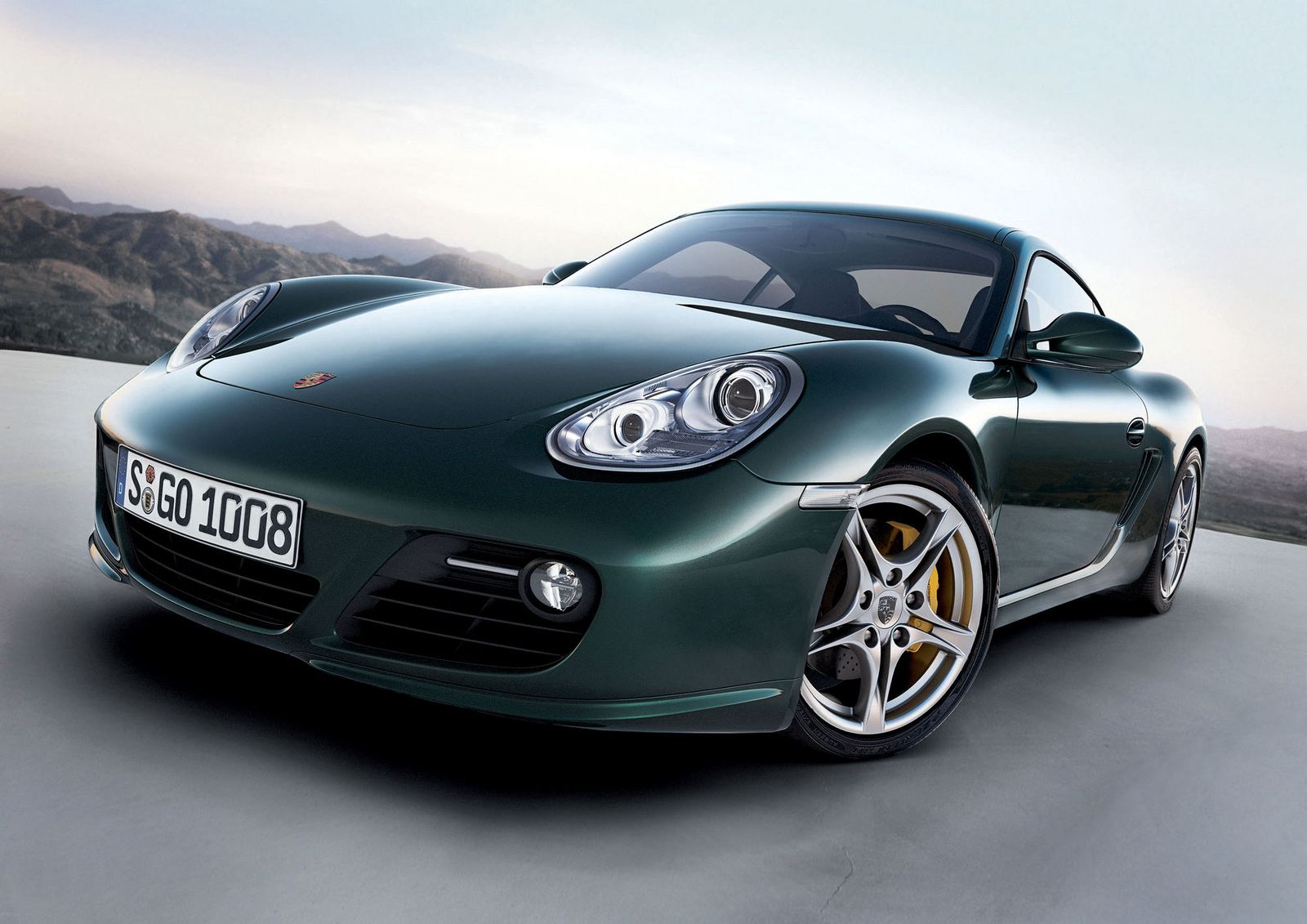 The 2010 Cayman S was one of the best sports cars of its time. And still is, even if the current 718 brings a lot of joy to its drivers, too. Packing a 3.4-liter direct injection engine developing 320 hp, it reaches a top speed of 172 mph (277 km/h). It's in the corners where the Cayman S is out of this world, though, and you should test it on the Green Hell at Nurburgring to fully appreciate it.
2013 BMW F82 M4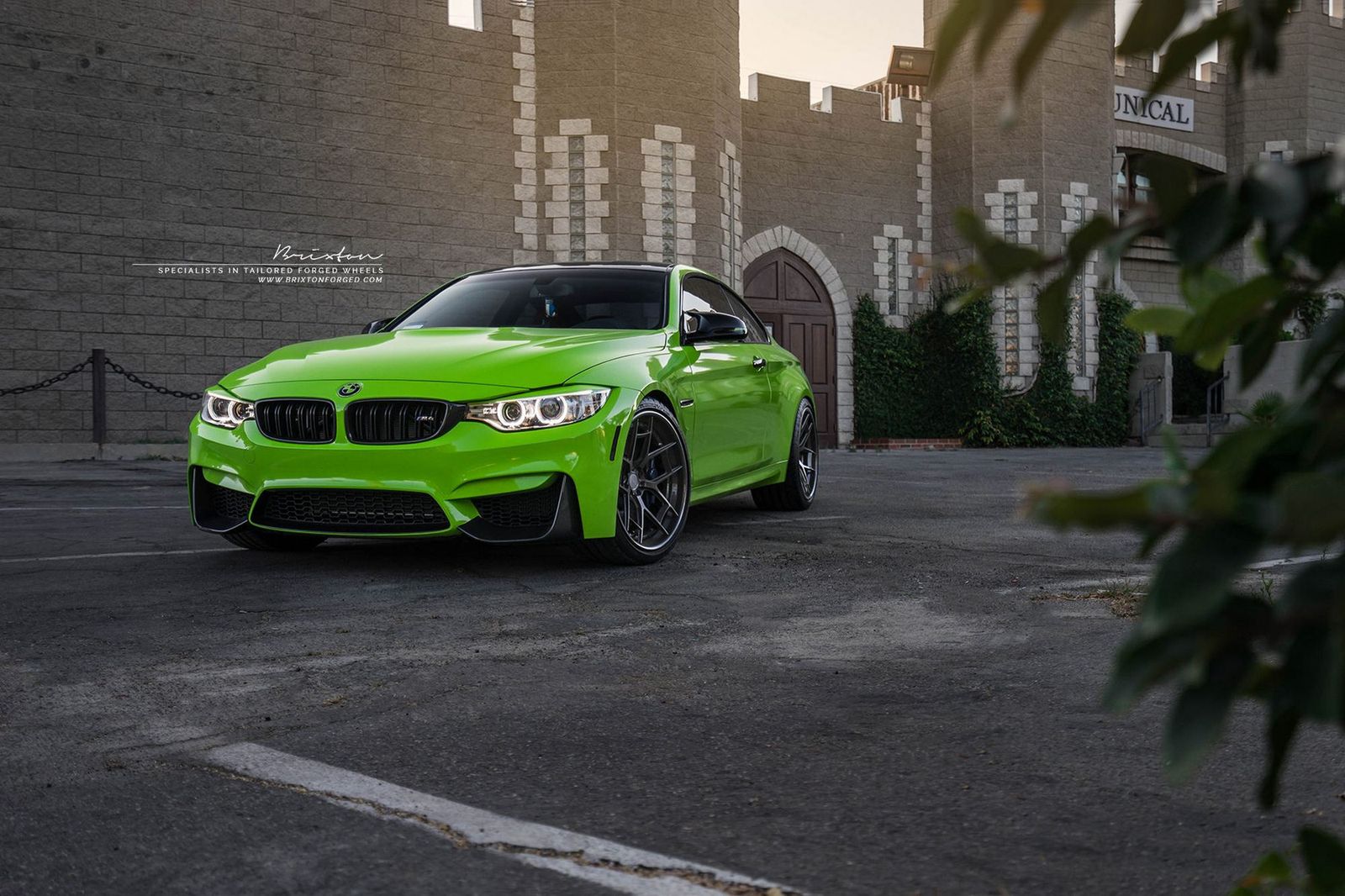 There's nothing that would put to good use those 20" Brixton Forged WR5 Targa Series Wheels like this BMW F82 M4. With a 3-litre inline-six engine developing 425 hp (431 PS), the 2013 BMW M4 is a green rocket able to speed up from zero to 62 mph (100 km/h) in just 4.1 seconds.
2015 Aston Martin V8 Vantage N430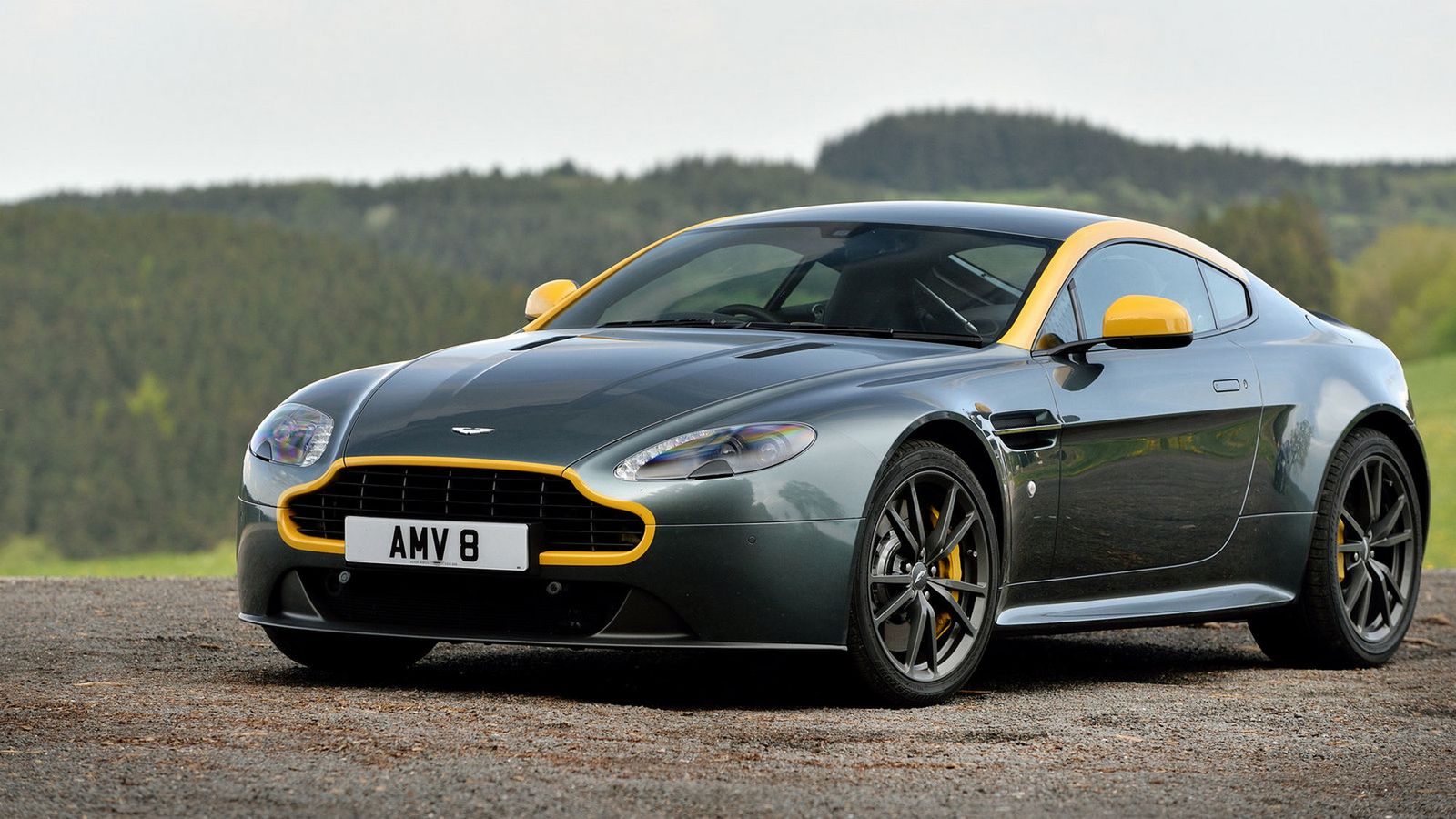 You can count on Aston Martin to create some of the most beautiful green cars – their Stirling Green paint with Lime green accents can be seen on several iconic models. Like the N430's 4.7-litre V8 Vantage displayed above.
2015 Dodge Challenger SRT Hellcat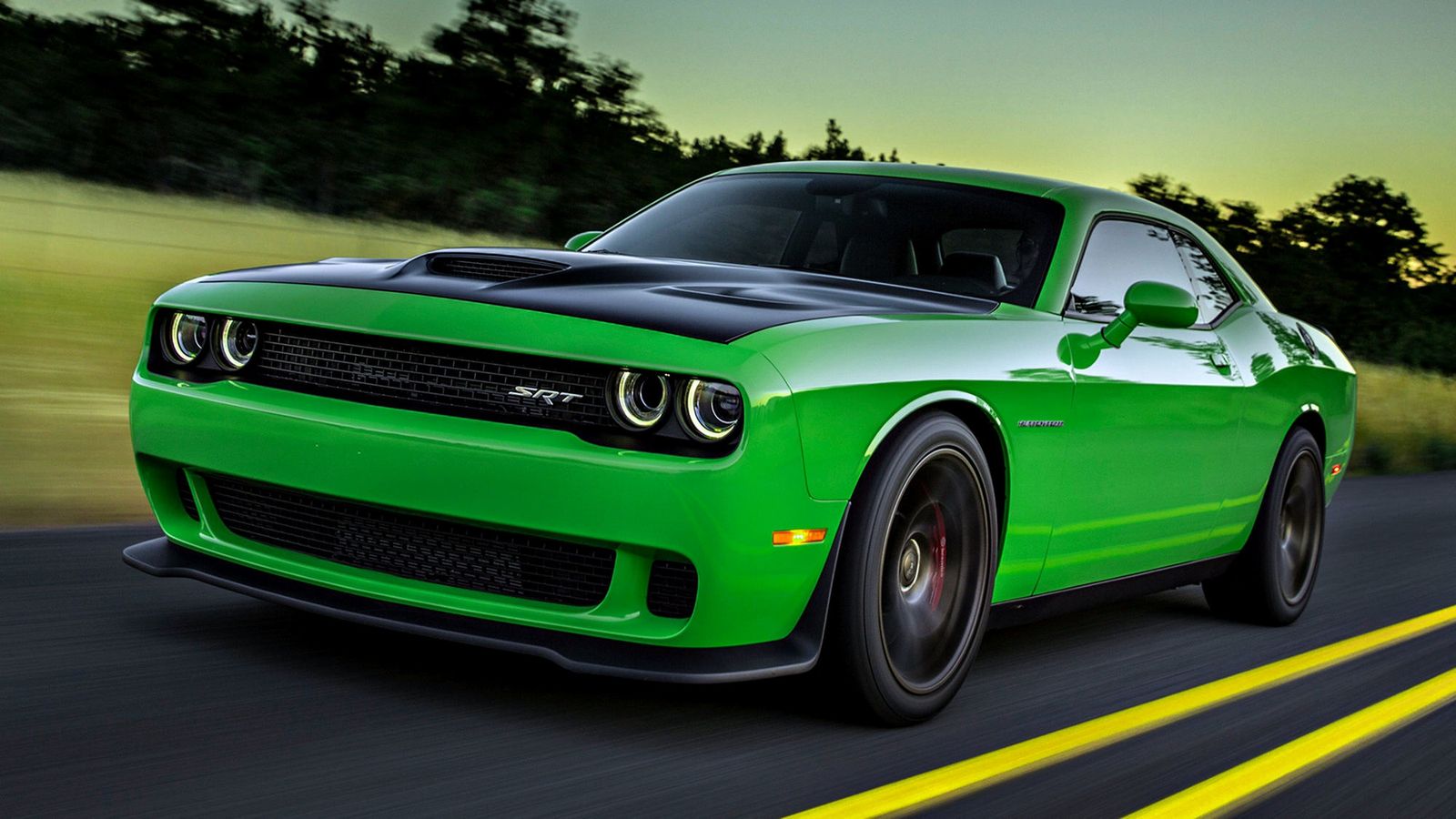 This was the most powerful Dodge SRT until the 2018 Demon came, but it still packs a 707-hp punch and, in green, looks even more menacing than a red Demon. Unfortunately, the Demon will not come in green. Yet.
2016 Novitec Torado Lamborghini Hurácan Spyder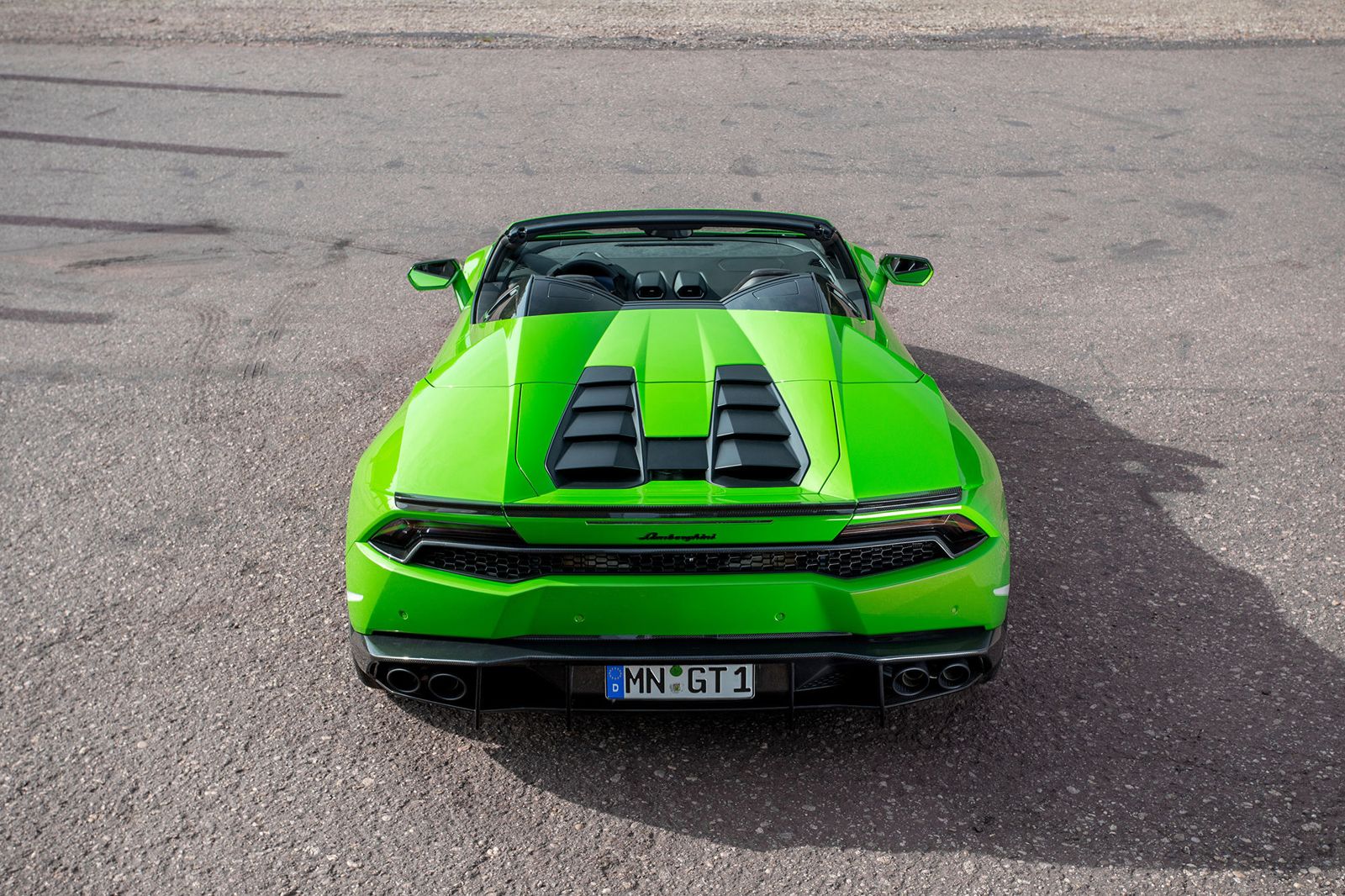 What can we say about this Lamborghini Huracán LP 610-4 Spyder tuned by Novitec Torado? Well, it was brought up to an incredible 860 horsepower and 960 Nm by adding a twin-supercharger system to its V10 engine. Ah, yes: and it looks totally rad in green.
2016 (1958) Stirling Moss Lister Knobbly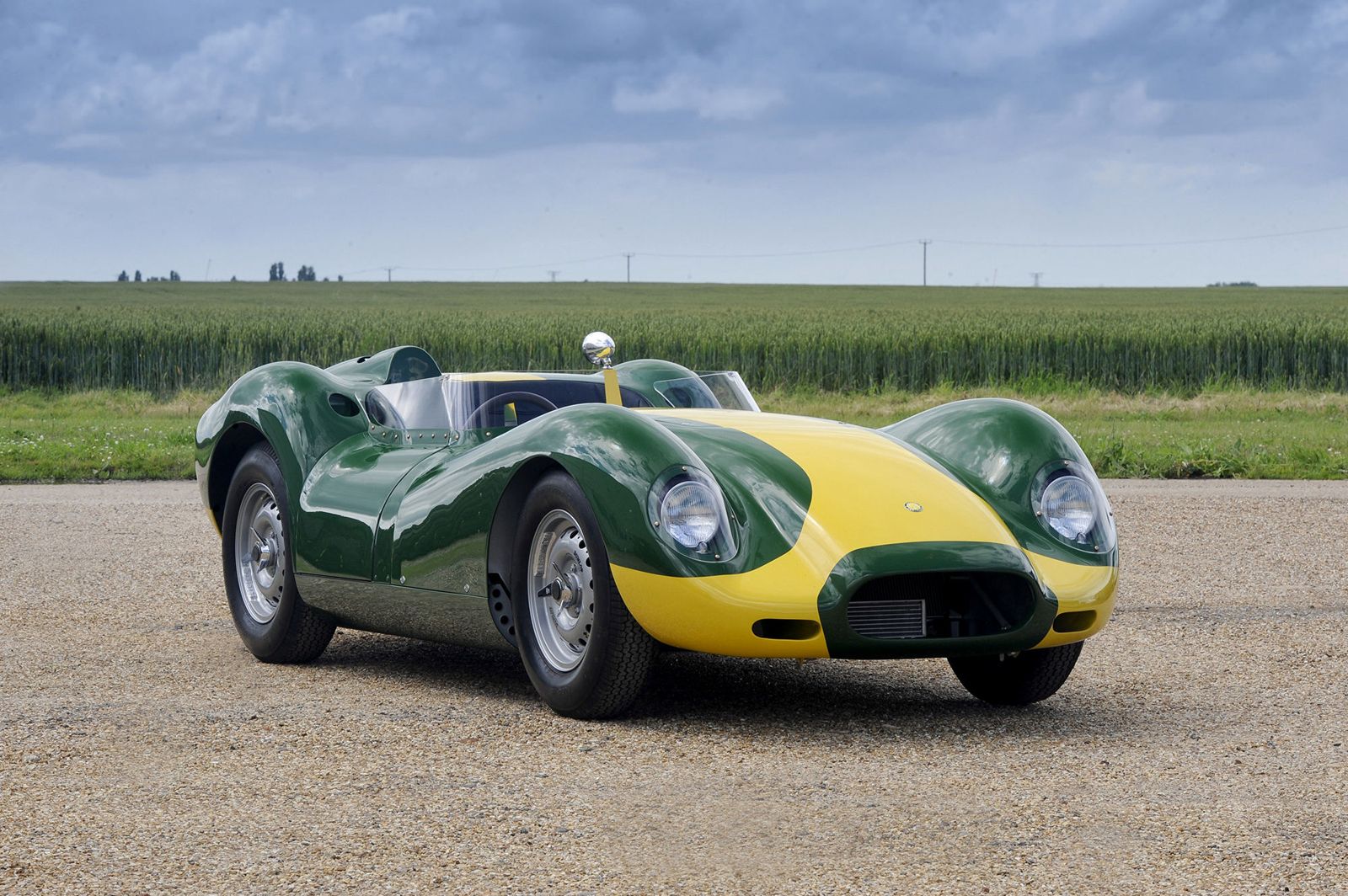 The first Stirling Moss Edition Lister Knobbly prototype was presented at the 2016 Pebble Beach and costs $1,000,000. Built to 1958 specifications, it's made out of magnesium, and sports a brand new 350 horsepower Jaguar D-Type straight-six engine and a four-speed gearbox built by Crosthwaite & Gardiner. Race like it's 1958, but at 2017 specs!
2016 Lotus Exige Sport 350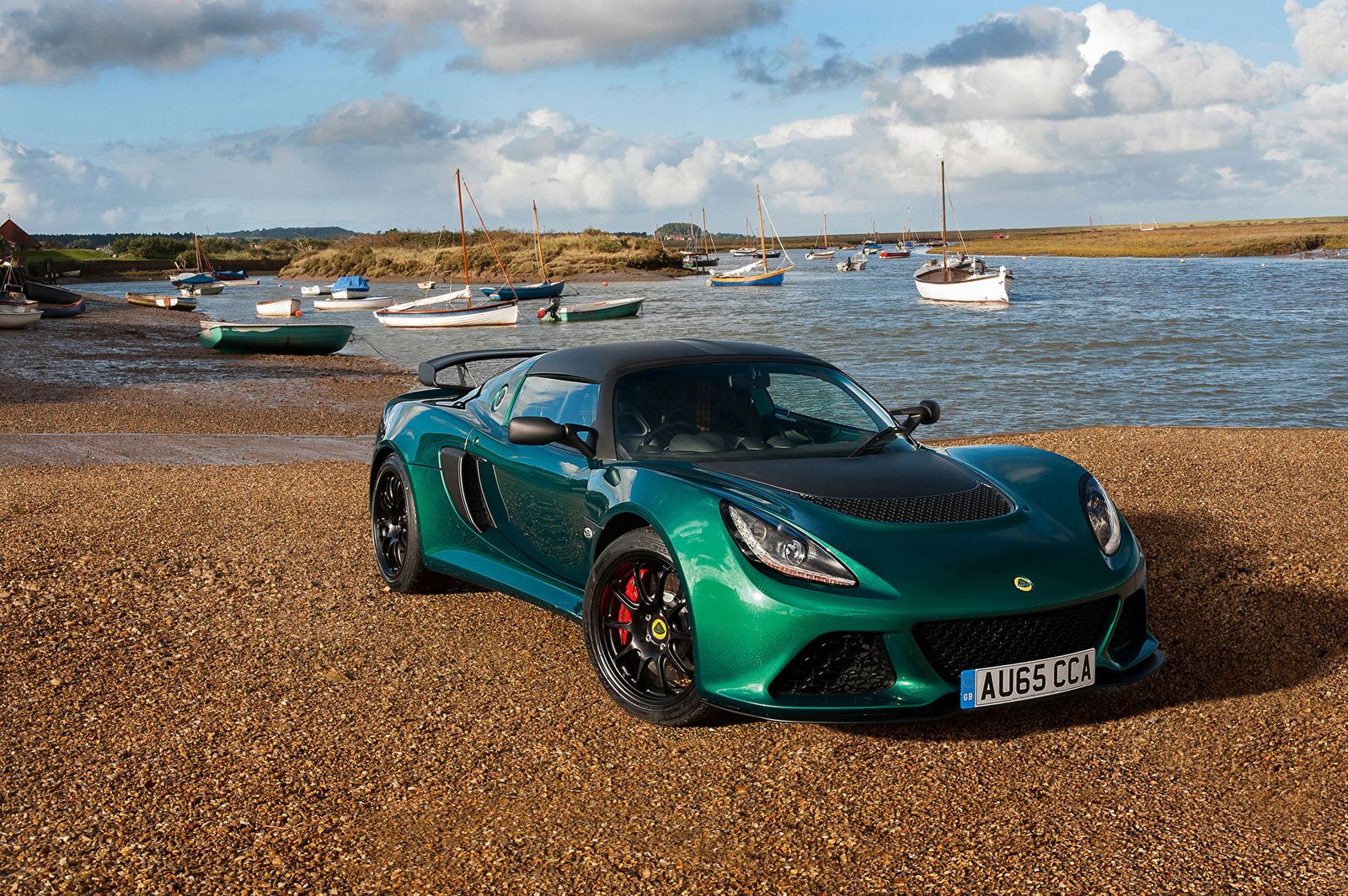 If you want an adrenaline rush, go for this aluminum-based car (except if you're based in the US, where it's not road legal). The guys from Autoweek reviewed one Exige Sport 350 and were green from joy after testing it. Wonder why…
2017 Mercedes-AMG GT R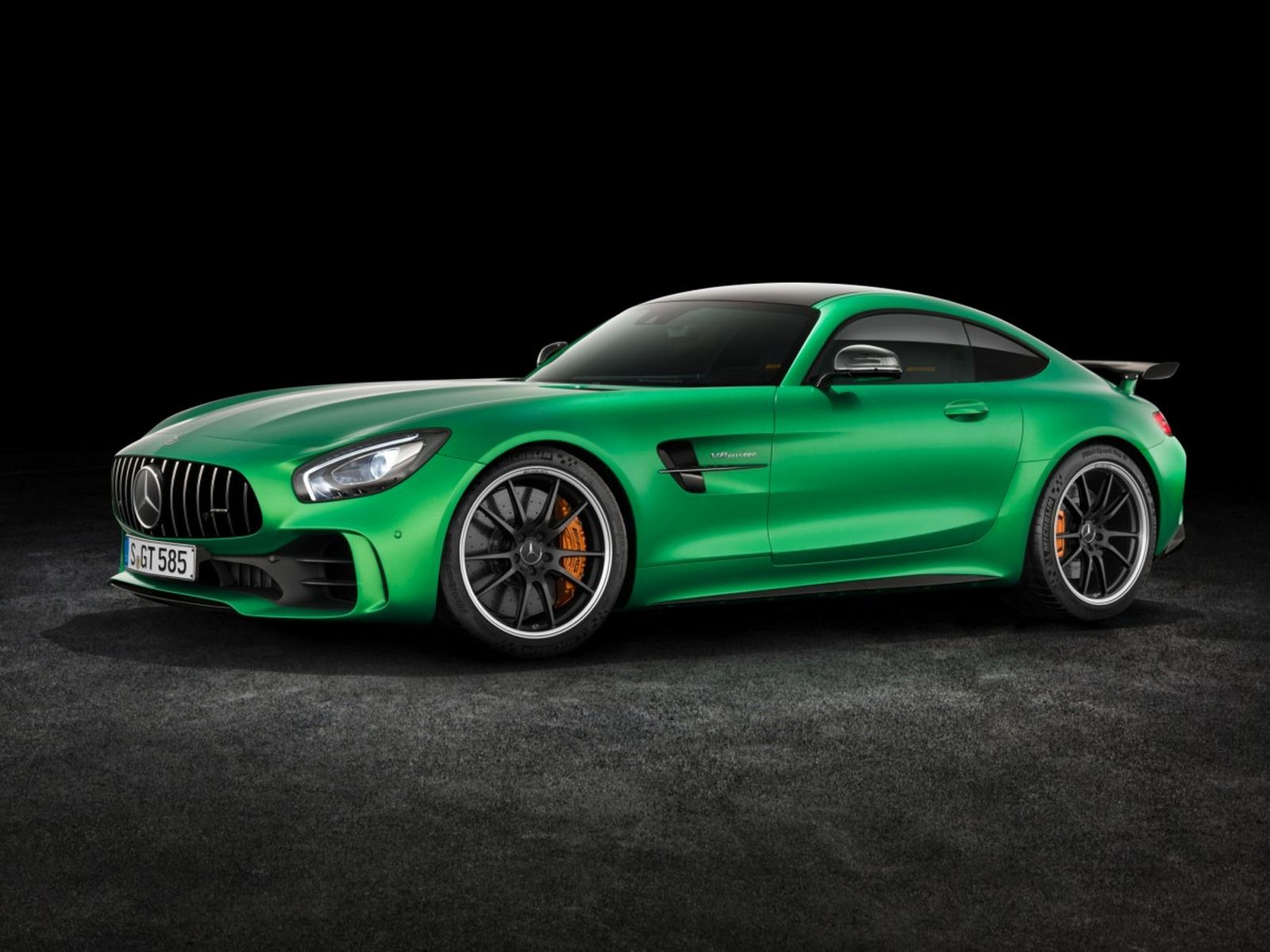 The AMG GT R is one of those cars that become instant classics. It packs an uprated version of the 4.0-liter twin-turbo V8 delivering 585 PS (577 hp), an extensively modified suspension, enhanced aerodynamics, and a lighter body. And it's magnificent in green!
Head over to the picture gallery to see even more examples of stunning green cars, and please tell us if you have a favorite in the comments below.