90 years ago, Opel built and raced a rocket-car
It even had wings
This is the story of Opel's RAK 2, a contraption that saw fruition thanks to Fritz von Opel's interest and active involvement in rocket research.
Fritz von Opel was the grandson of Adam Opel, the founder of the company based in Rüsselsheim. On May 23, 1928, he flew past an audience of 3,000 in a RAK 2 race car that had 24 solid fuel rockets stuck to its rear, on his way to 238 km/h (148 mph).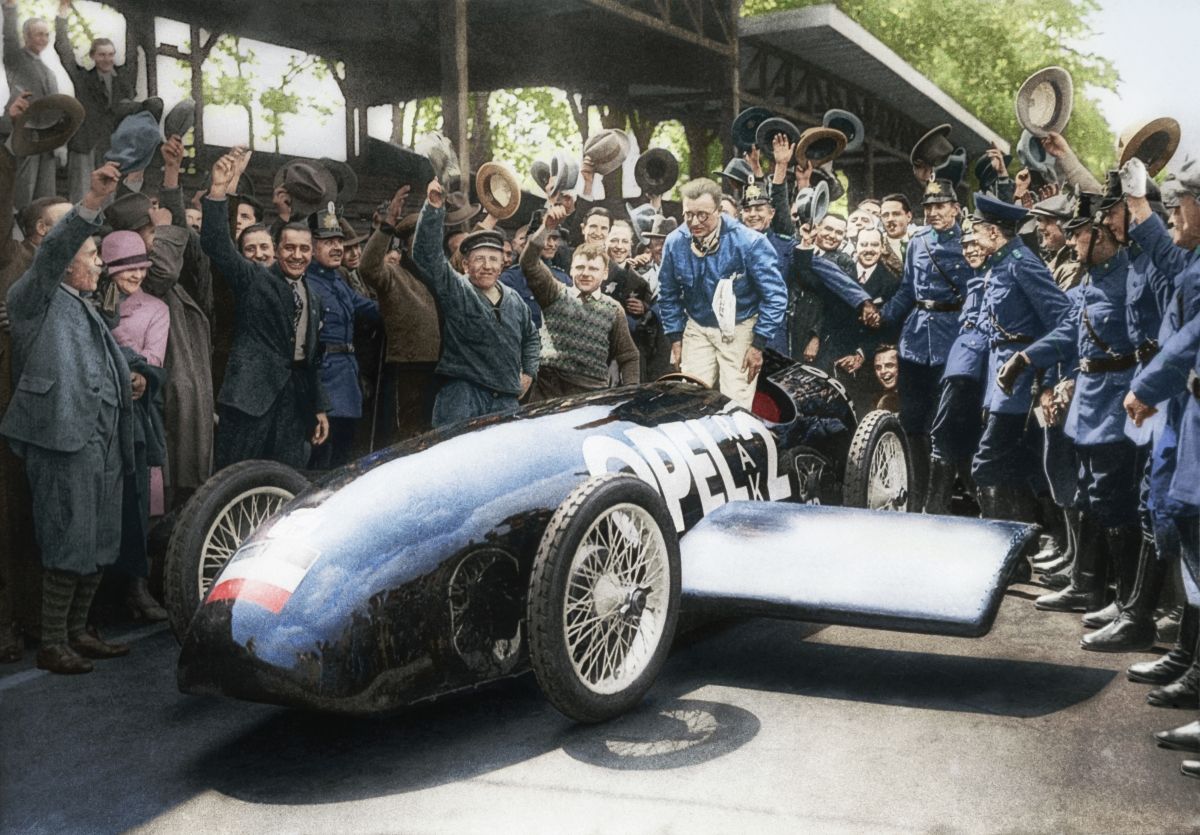 Seeking help from astronomer Max Valier and pyrotechnics engineer Friedrich Sander, von Opel finishes the work on the first rocket-propelled prototypes in March 1928. The next step involved a lot of testing at Opel's test track in Rüsselsheim, behind closed doors, away from prying eyes.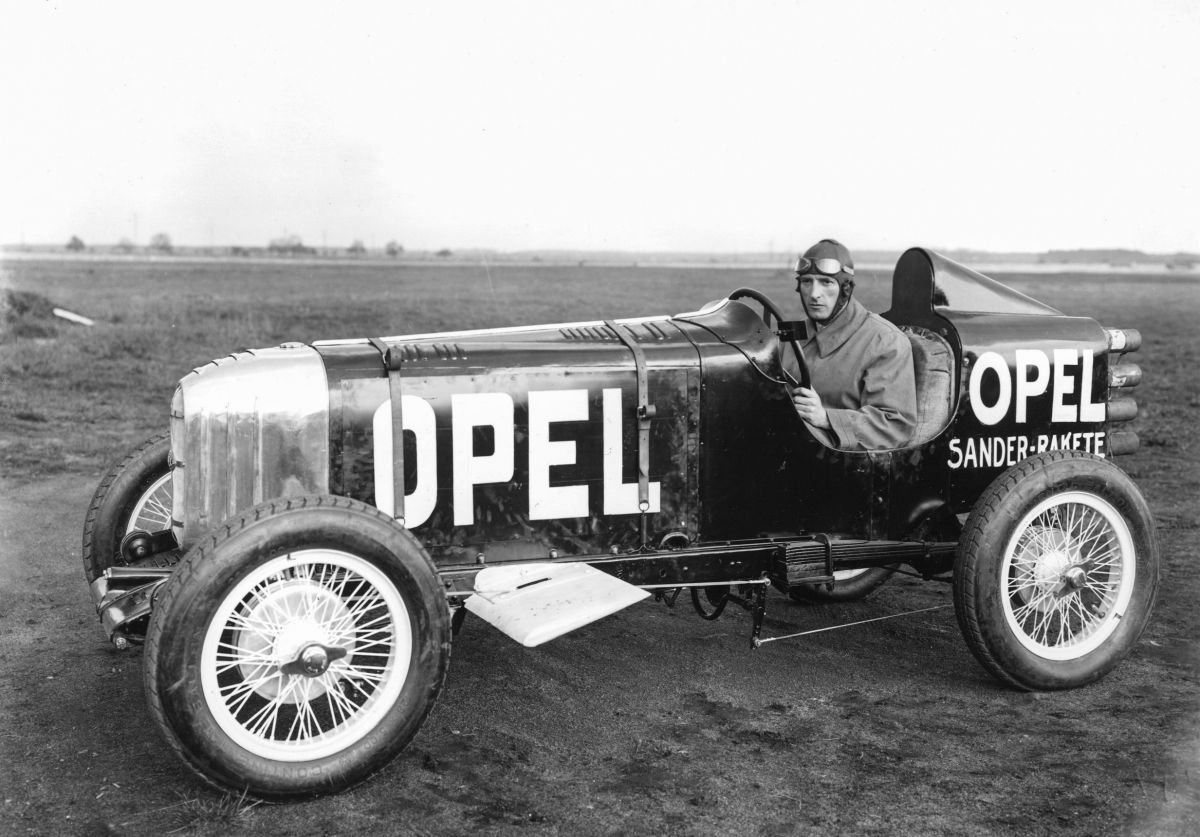 On April 11, the Opel RAK 1 prototype - based on an Opel 4/12 chassis - hits 100 km/h (62 mph) in just eight seconds. It had small lateral wings and relies on twelve Sander rockets packing around 40 kg worth of explosives and was a proof of concept that the rocket technology is reliable and usable.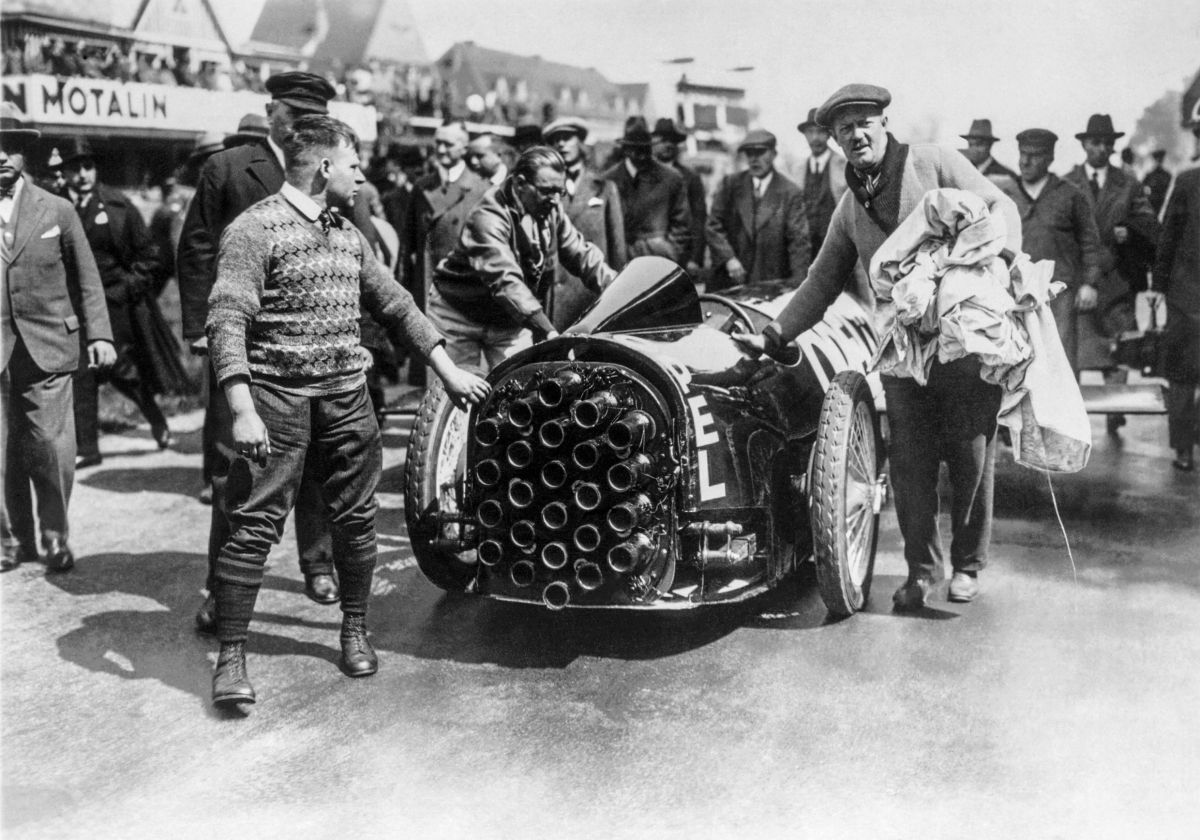 Next step is increasing the speed, which requires a different type of test track. Therefore, von Opel and his party chose the Avus in Berlin, due to its two long straights. This is where RAK 2 would prove its mettle.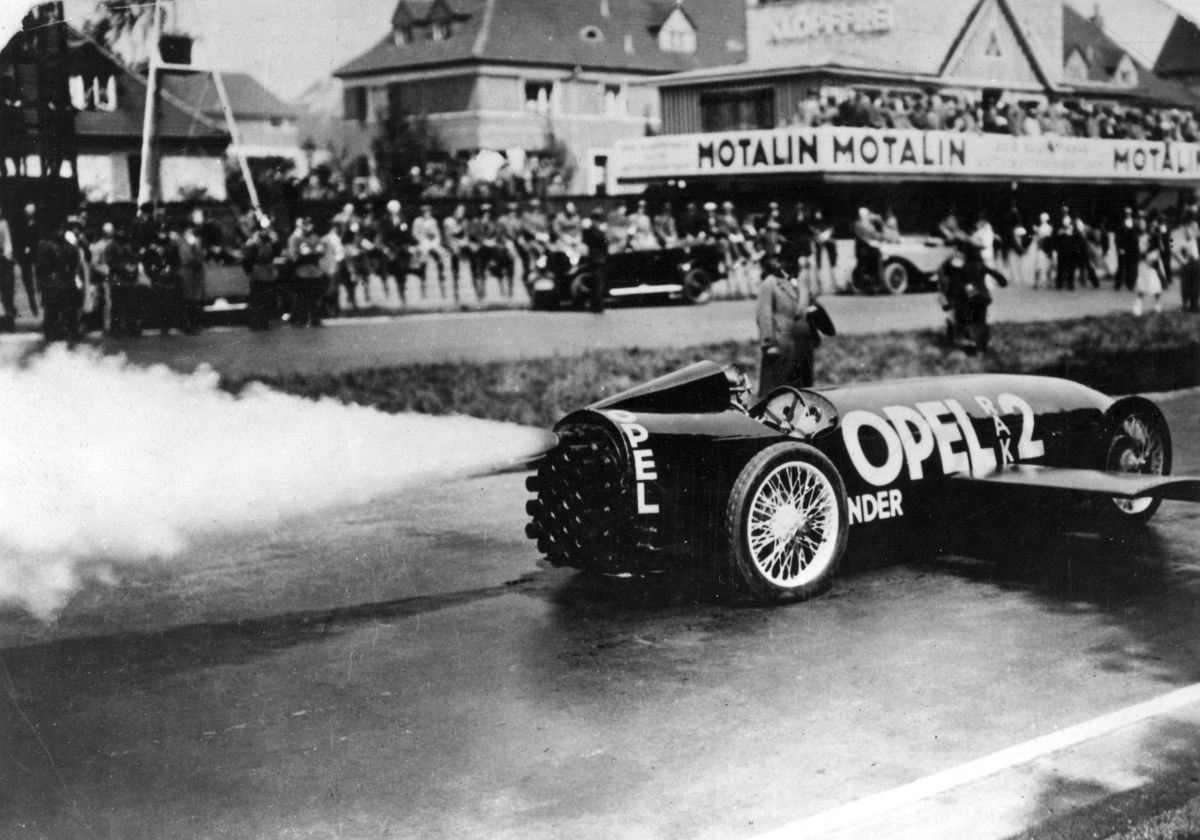 Basically an improved RAK 1 sitting on an Opel 10/40 chassis, RAK 2 is longer (4.88 m or 16 ft), features larger side wings and double the rockets - 24 - capable of producing six tons of thrust. It tipped the scales at 560 kg and had no such thing as an engine or gearbox.
"I step on the ignition pedal and the rockets roar behind me, throwing me forward. I step on the pedal again, then again and - it grips me like a rage - a fourth time. To my sides, everything disappears. The acceleration gives me a rush. I stop thinking. I'm acting on instinct alone, with uncontrollable forces raging behind me."

Fritz von Opel describing the experience
Von Opel would soon get the "Rocket Fritz" nickname. More amazingly, he embarked in the record setting attempt without wearing a helmet or taking any other safety precautions. But that wasn't it.
A few months later, he and Friedich Sander set a new record - this time for rail vehicles - after the RAK 3 rocket-powered handcar hits 256 km/h (159 mph), before eventually turning their heads to aviation.
READ MORE: Opel details new 2018 Corsa GSi powertrain and drivetrain