Aston Martin Rapide receives AMR badge
This is a very powerful good bye. Literally
Aston Martin follows up on the plan of slamming the AMR badge on every model in the Aston Martin model lineup, this time announcing the Rapide AMR.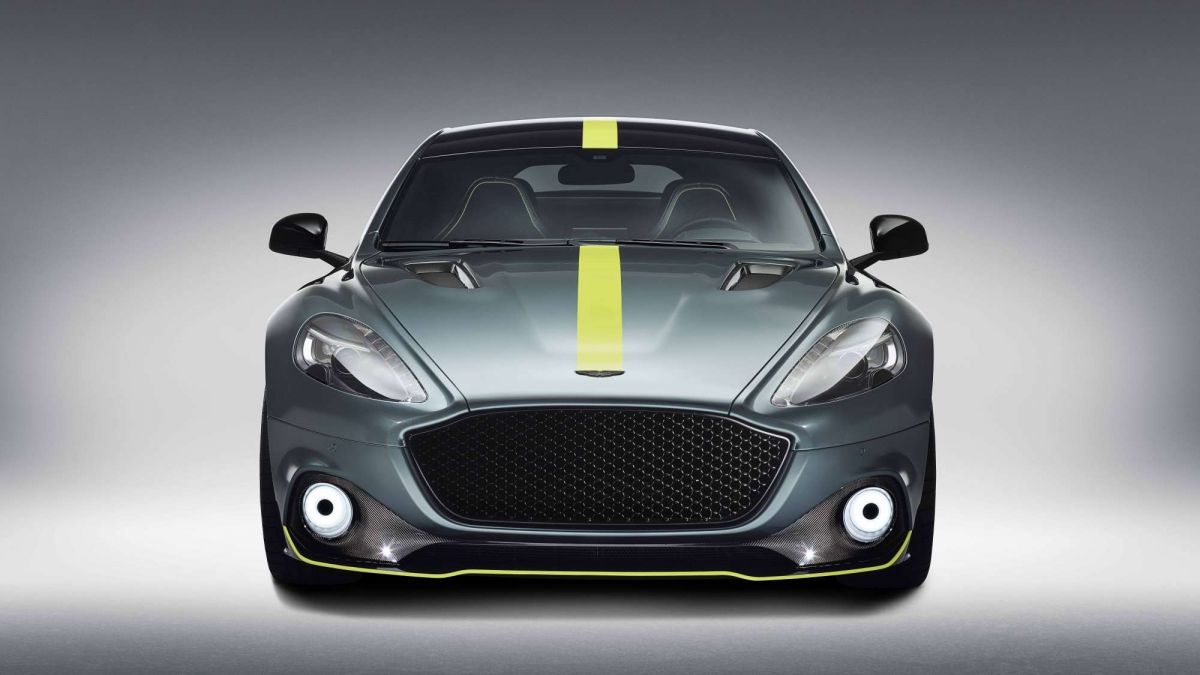 If you think you've seen it before somewhere, you're not wrong: the Rapide AMR made its first public appearance at the 2017 Geneva Motor Show, along with the Vantage AMR Pro. Only now, the four-door Aston is available for buying (except if you're from China or Russia) with a €229,950 price tag (in Germany) and the promise of being delivered to your mansion's doorsteps as soon as this fall. You'd better hurry up, though, as only 210 units are made.
The Rapide AMR comes in three different flavors: Standard, Silhouette, and Signature. While the first two offer four colors — Mariana Blue, Scintilla Silver, Lightning Silver, and Onyx Black — with lime, grey, or white accents the range-topping Signature trim "matches the Stirling Green paint with Lime accents and a Lime stripe for the definitive AMR look," this bringing the Rapide AMR as closest as possible to the Aston racing cars, visually. If none of these trims are to your liking, the Q by Aston Martin department can help you by tailoring the looks of your car. The rest remains the same regardless of your trim choice.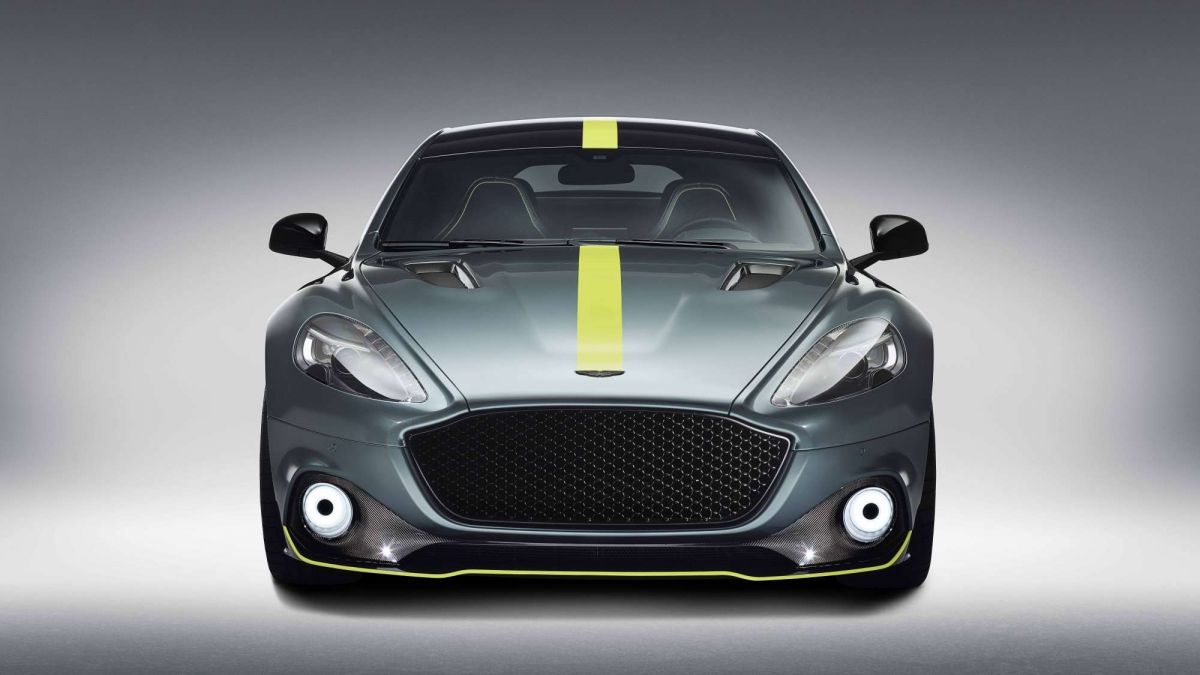 There's an array of firsts the Rapide AMR hosts as well. For example, it's the first time when the Rapide is fitted with 21-inch wheels or ceramic brakes. In the cabin, the full-length carbon fiber console, the Alcantara seats, and the One-77 style steering wheel (the only thing optional here) can be seen for the first time in Aston's four-door model.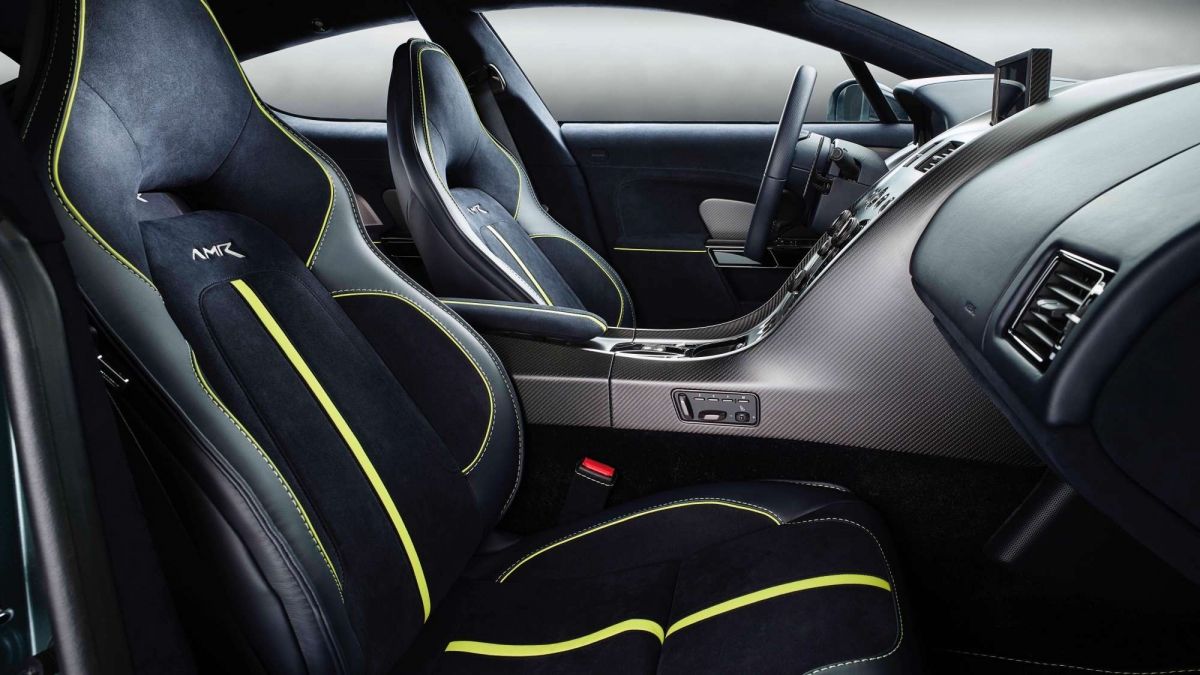 Mechanically, the AMR-badged version brings a series of changes which "has taken the Rapide to new and exciting extremes." Firstly, the naturally-aspirated 6.0-liter V12 packs 595 hp (603 PS) a noticeable jump from the Rapide S' 550 hp (558 PS). It doesn't make the AMR launch to 62 mph (100 km/h) quicker than the Rapide S (who does it in 4.4 seconds) but it helps it reach a 205 mph (330 km/h) top speed, so it's now 2 mph faster than before. Almost on par with the fastest Aston ever.
This is possible also thanks to the optimized aerodynamic bodywork comprised of carbon fiber splitter, sills, rear diffuser, and lip spoiler. The suspension is lowered 10 millimeters compared to the Rapide S, and the adaptive dampers have been re-calibrated to make the car "more focused, agile and dynamic."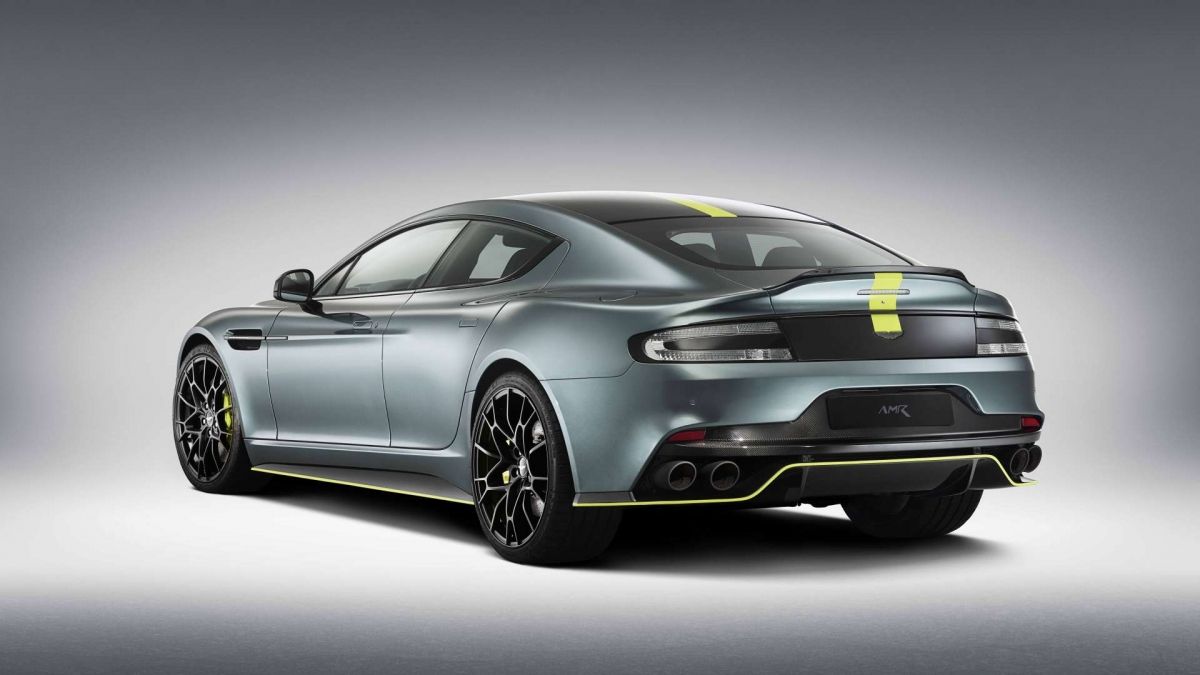 Considering that the Rapide is being replaced in 2020 by Aston's first SUV, it's important to acknowledge the AMR version as an epic good-bye.
SEE MORE: Turns out Aston Martin was right with the DB11 AMR