BMW M: a short visual history of the most powerful letter in the world
BMW M cars over the years, in pictures and videos
BMW Motorsport was created with racing in mind: in 1972, BMW didn't have too many weapons in its fight to dominate the world of motorsports. After 1972, it just did.
From the BMW Turbo concept (1972), with its 200-hp mid-mounted engine and 2002 chassis, to the first true M car, BMW Motorsport took no less than six years to make the switch from prepping racing cars to creating true sports cars you could drive on public roads. And their first one was a mechanical wonder.
1978: BMW M1
With a chassis designed by Lamborghini, but assembled by Marchesi, in Modena, Italy, the BMW M1 had a spectacular body designed by ItalDesign Giugiaro and sported a 6-cyl, 3.5-liter engine allowing it to do 0-100 km/h in just 5.6 seconds.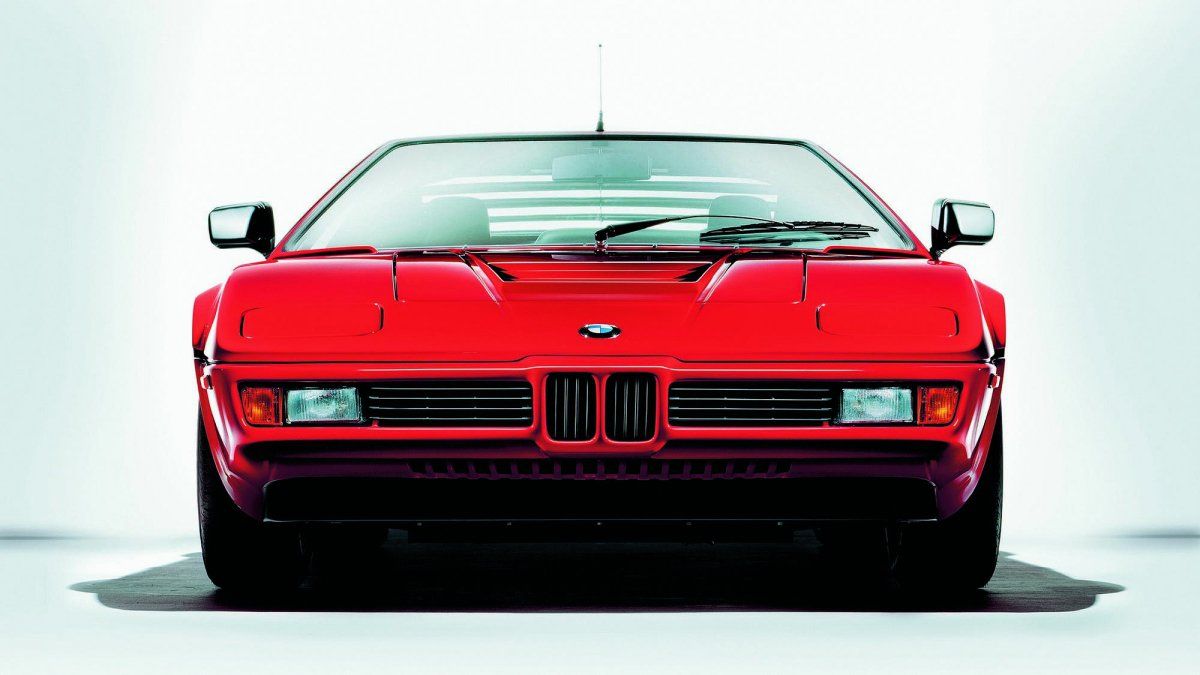 BMW M1, 1978
The car was an instant hit and the BMW M1 Procar Championship, sporting major Formula1 stars, secured its place in automotive history.
1980: BMW M535i E12
It's the first production BMW M, but in reality, it was just a 535i with a 218 hp inline-six engine, managing a 0-100 km/h sprint in 7.5 seconds, for a top speed of 225 km/h (140 mph).
Nevertheless, it caught the public's attention, and BMW started to think seriously about launching a separate line of M cars. And it looked magnificent!
1984: BMW M635 CSI E24 and M5 E28
The first true BMW M cars were born in the same year: the BMW M635 CSI sported the same engine as the M5, an inline-six, 3.5-liter powerplant that delivered between 260 and 290 hp and reached, in the M635 CSI's case, a top speed of 255 km/h (158 mph).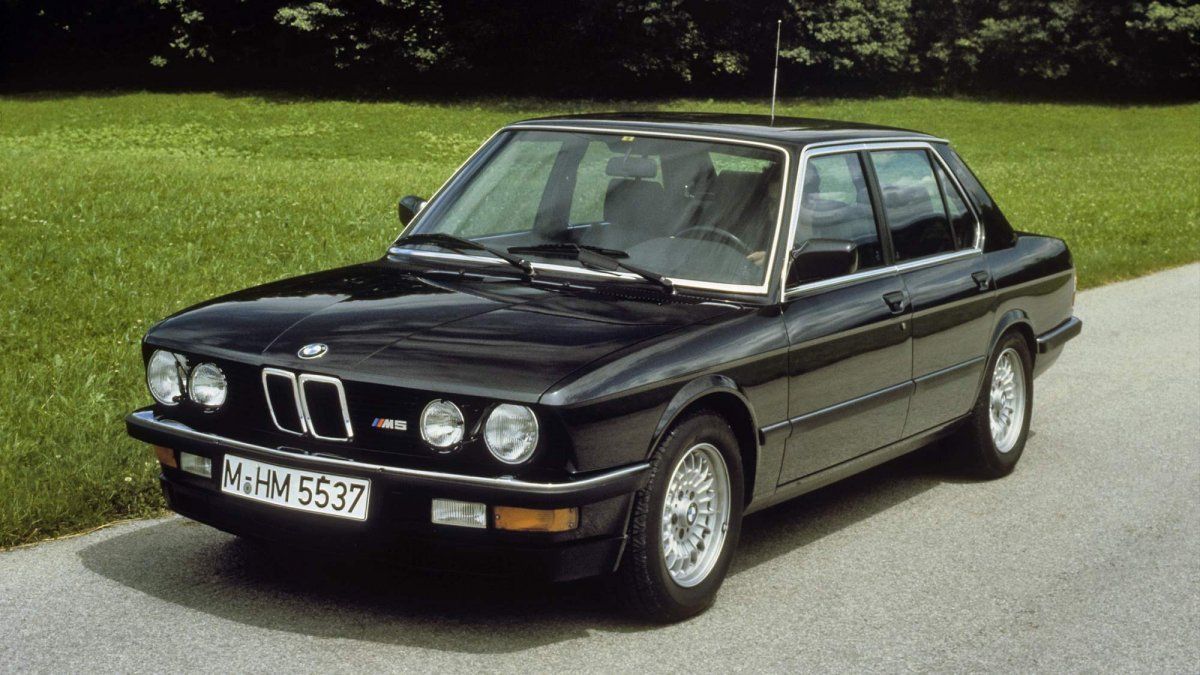 BMW M5 E28, 1984
While the M635 CSI was a 2+2, the M5 was a large sedan, and BMW managed to convince its public there's absolutely nothing wrong with having a big and heavy car as a sports model.
The game was on!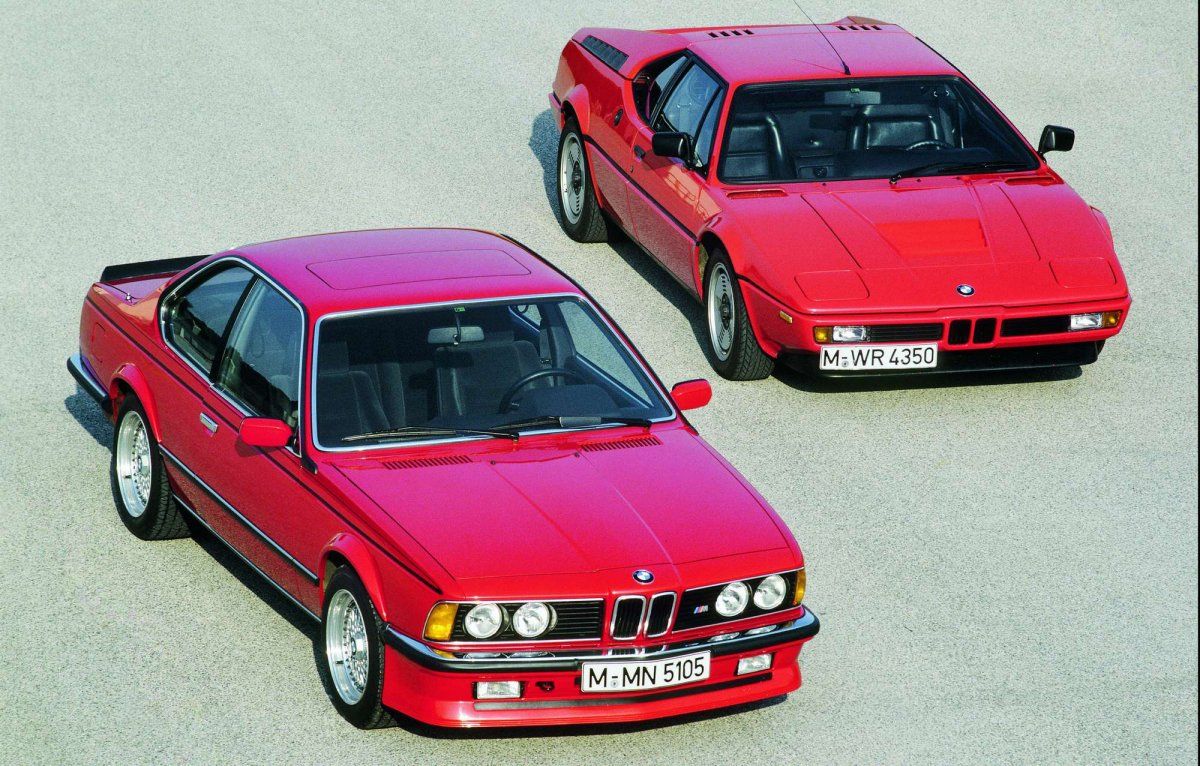 BMW M635 CSI and the BMW M1
1986: BMW M3 E30
The breakthrough for the M brand came in 1986, with the E30 M3, a car that sold over 16,000 units, firmly establishing BMW's dominance over the nascent market. The M3 had a 2.3 or a 2.5-liter inline-four engine, developing 192, 200, 220 hp for the first unit and, respectively, 238 hp.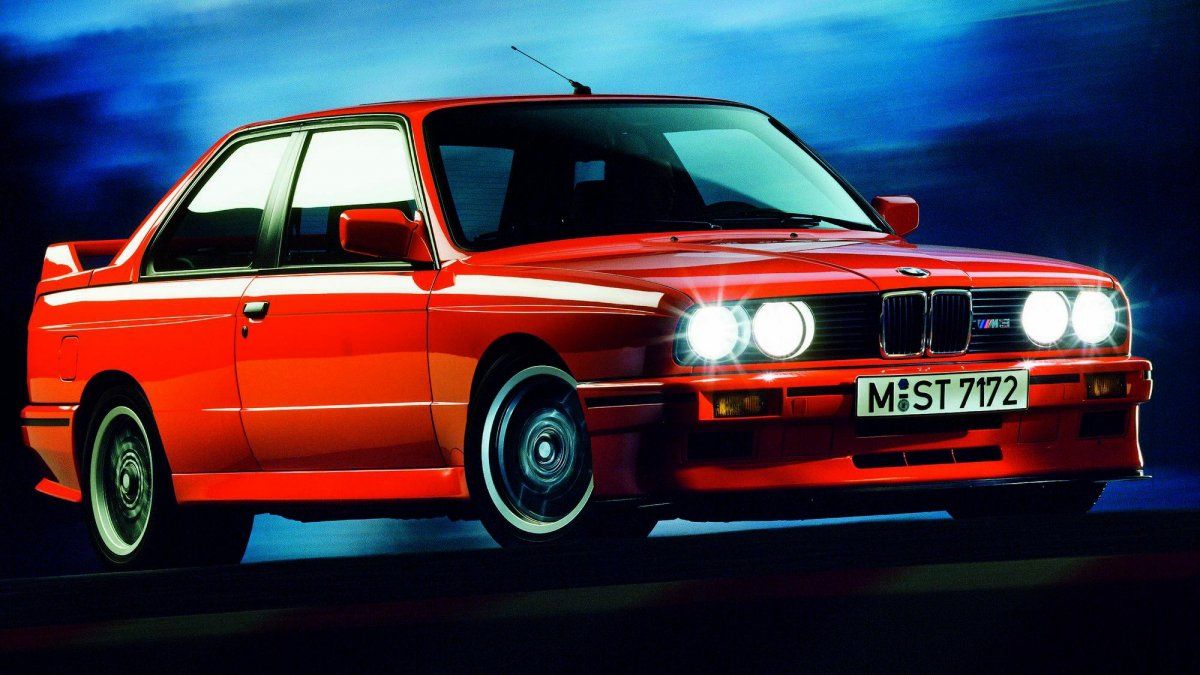 BMW M3 E30, 1986
1988: BMW M5 E34
The second M5 came with two engine variants: a straight-six 3.6-liter developing 315 hp, and a 3.8-liter delivering 340 hp. The last version was the first one to go below 6 seconds for the 0-100 km/h run (5.9 seconds).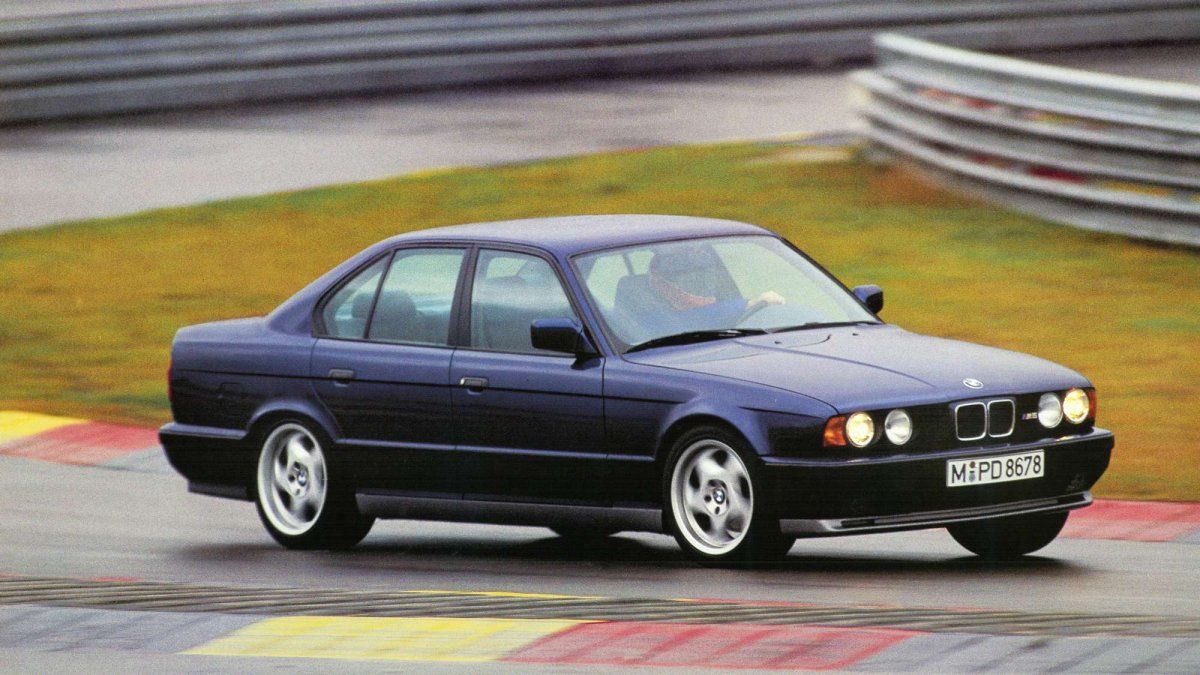 BMW M5 E34, 1988
The car was based on what could arguably be the best luxury sedan platform in the eighties and the beginning of the nineties: the E34 5 Series. And it currently is one of the most sought-after M5s.
1990: BMW M8 E31
BMW M8's existence was something of a legend until recently. BMW even denied the car's existence, as the prototype never made it into production. Well, it still is a wonderful car to look at, and you can read its history on the Bmwblog.com website.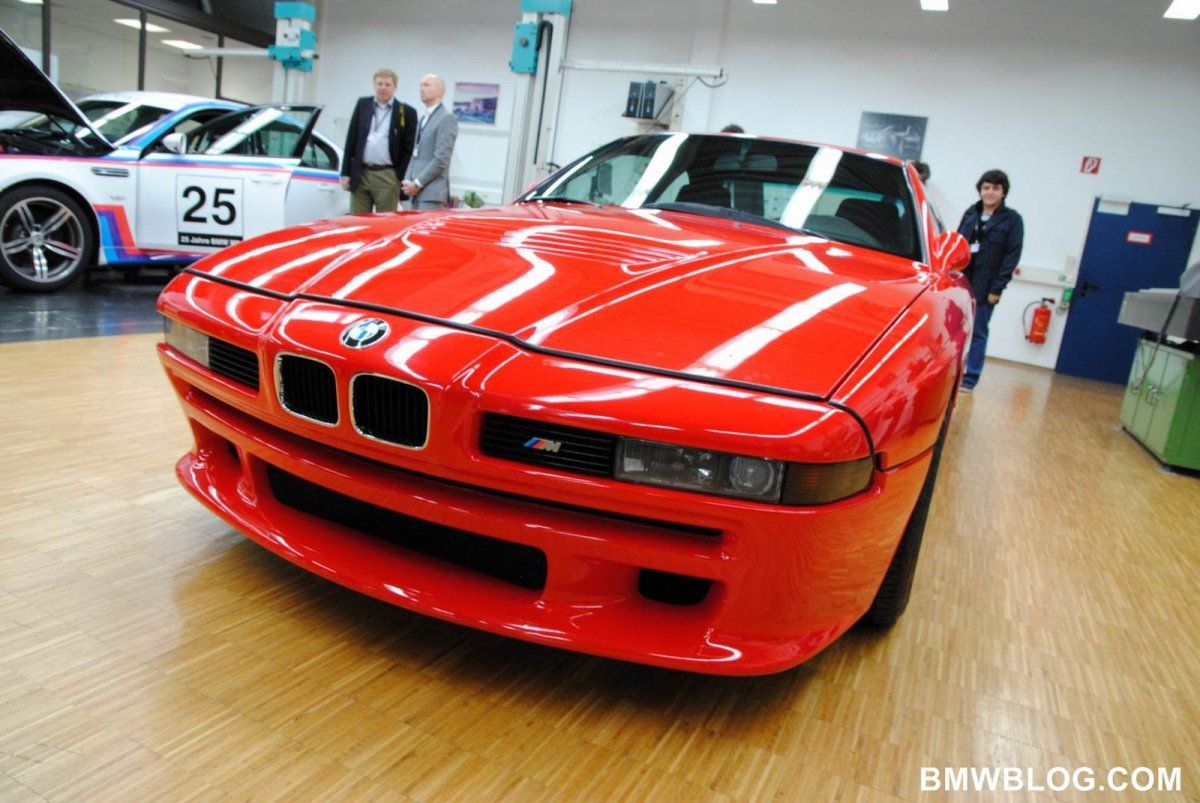 BMW M8 E31, 1998. Picture via bmwblog.com
Its 6-liter V12 was a departure from the inline-straight engines on the other M cars and developed a whopping 558 hp. Unfortunately, the BMW top brass decided against it, and we still have to wait until next year for a proper M8 on the road.
1992: BMW M3 E36
The second-gen M3 managed to sell almost five times more cars than the preceding generation. Thanks to a 3-liter inline-six, it developed 286 hp, cleared the 0-100 km/h sprint in 6 seconds and reached a maximum speed of 250 km/h (155 mph). It's the modern package that didn't change much since, except it got faster and faster.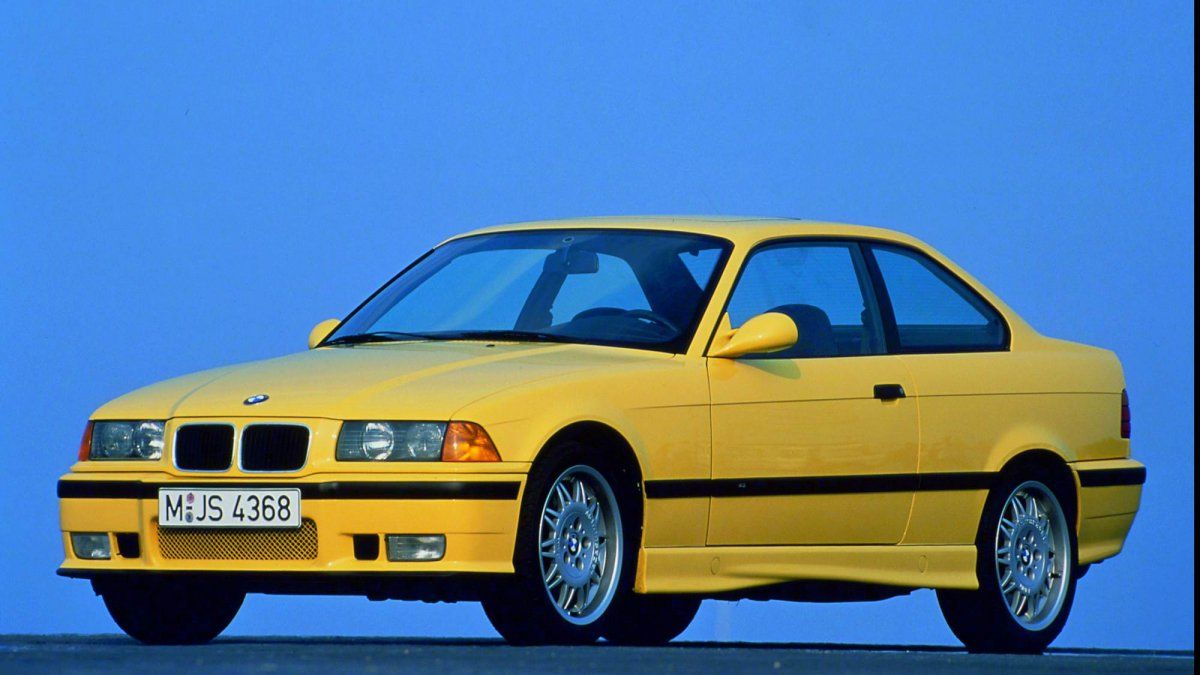 BMW M3 E36 Coupe, 1992
A coupe and a roadster versions were spawned in 1996, making the E36 BMW M3 the car with the most body variants in M's history.
1998: BMW M5 E39
The BMW E39 M5 is the first series production M car to make the switch from the inline-six engines to a V8 powerplant. The 5-liter engine developed an impressive 400 PS (394 hp) and 500 Nm (370 ft-lb).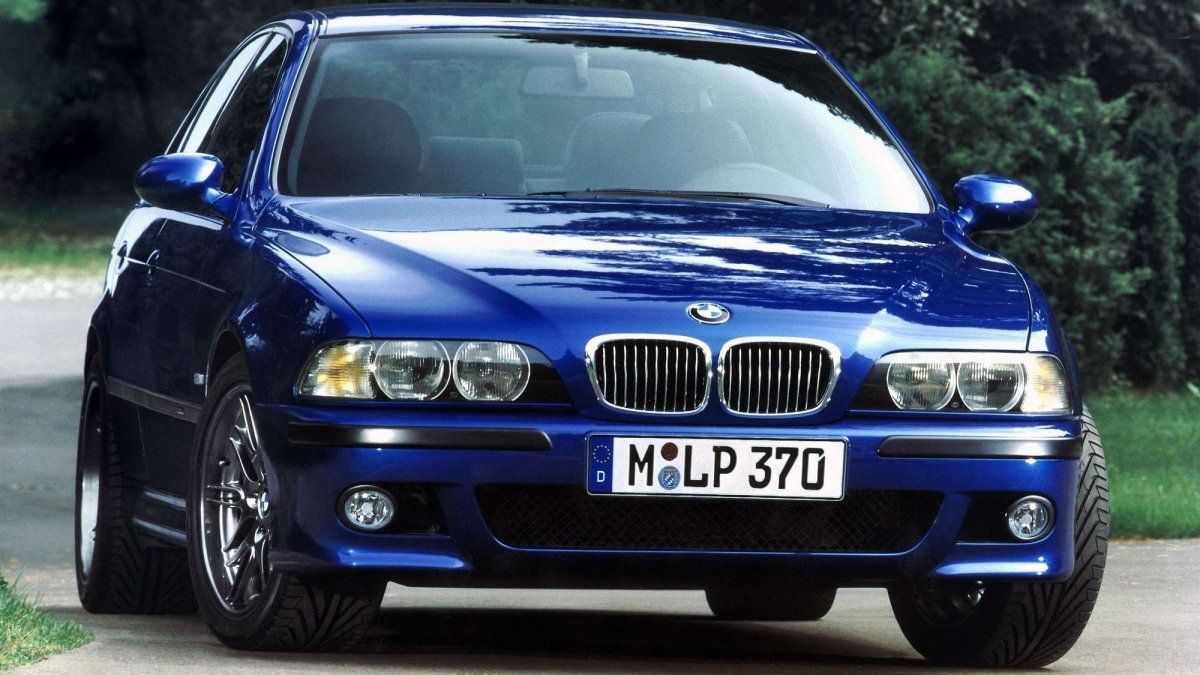 BMW M5 E39, 1998
It blasted through the 0-100 km/h in 5.1 seconds and the 0-60 mph in 4.6 seconds, and the unlimited versions could reach 300 km/h. And it still came only with a 6-speed manual transmission.
1999: Victory at the 24 Hours of Le Mans
BMW V12 LMR was a 580 hp Le Mans prototype built by the alliance between BMW Motorsport and Williams F1. It's the only BMW car to win at the 24 Hours of Le Mans, but what a race it was! The V12 LMR was pretty fast, reaching up to 342 km/h (214 mph) on the Mulsanne Straight, during the race.
2000: BMW M3 E46
The third generation of the M3 came with an inline-six 3.2-liter engine, developing 343 PS, with the red line at 8,000 rpm. The GTR version used a 4.0-liter V8 that developed 379 PS. The normal version reached 0-100 km/h in 5.2 seconds, while the GTR version needed only 3.2 seconds for the same feat.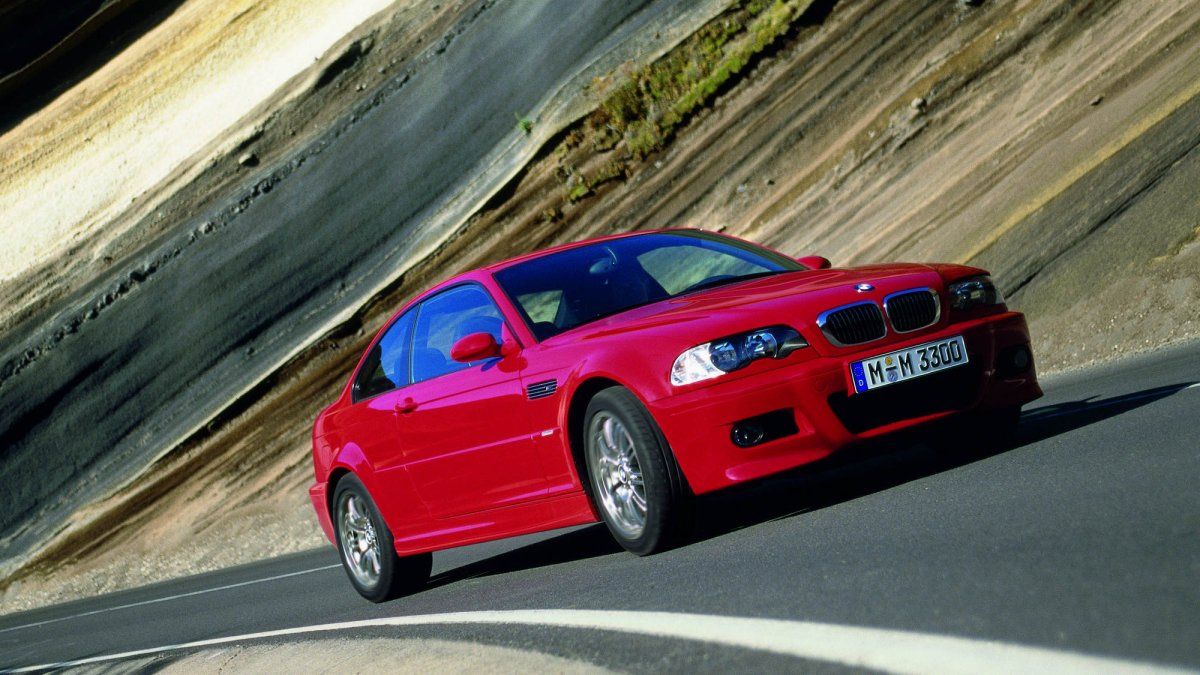 BMW M3 E46, 2000
2004: BMW M5 E60 / E61
The fourth BMW M5 generation came in two body variants: the sedan (E60) and the wagon (E61). It was a stunningly fast car: its 5.0-liter V10 engine developed 507 PS (500 hp) at 6,100 rpm and needed only 4.6 seconds for the 0-100 km/h run.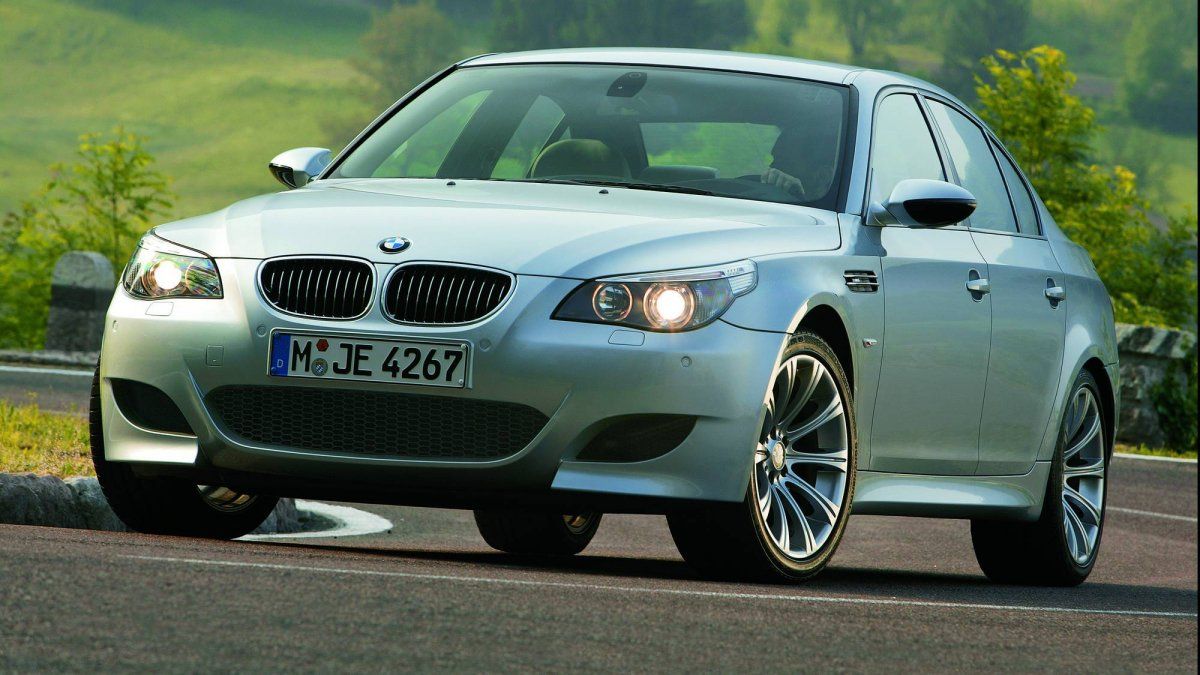 BMW M5 E60, 2004
Times were changing, though, as the car came with a 7-speed Sequential Semi-Manual transmission (6-speed manual in the US). It still was the quickest and fastest 4-door sedan of its time.
2005: BMW M6 E 63 / E64
The first M6 came at a time when big coupes or convertibles were seen more like leisure cars, not as sports models. However, BMW changed all that: the M6 came into coupé and convertible form and sported the same engine as the M5.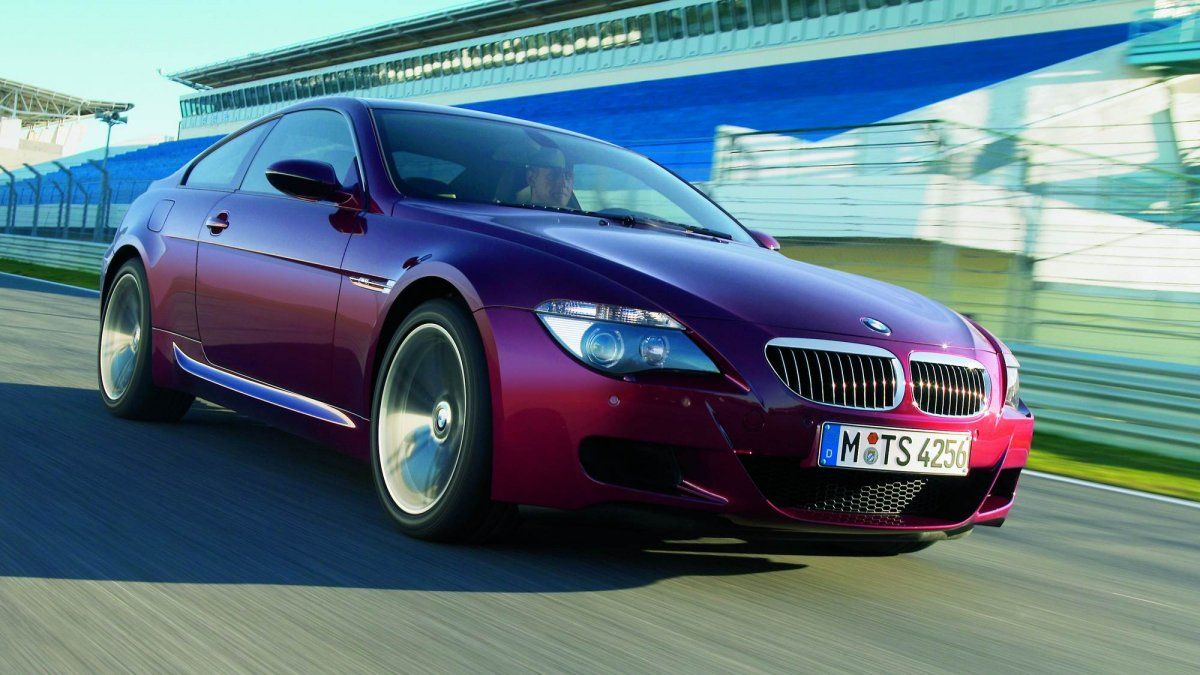 BMW M6 E63, 2005
2006: BMW Z4 M E85
The Z4 M came in roadster and coupe bodies and was powered by a 3.2-liter inline-six that developed 330 hp at 7,900 rpm and a maximum speed of 251 km/h. It also reached 100 km/h in just 5 seconds (4.8 sec for the 0-60 mph run). It remains one of the most loved M cars.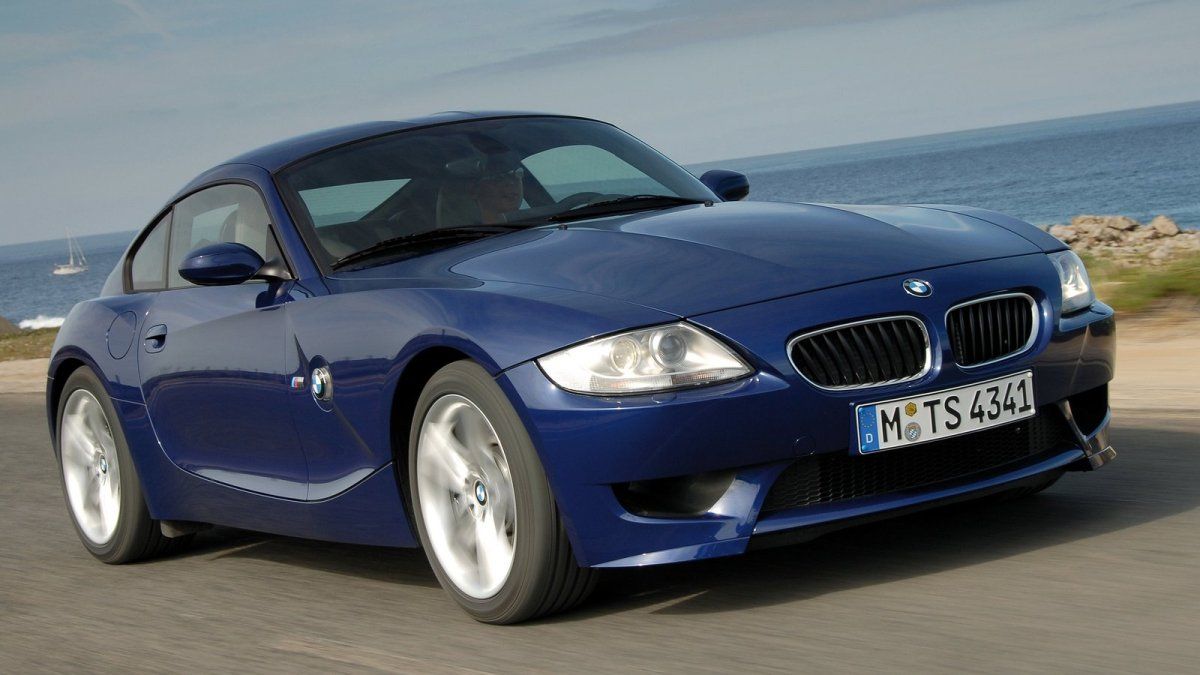 BMW Z4 M Coupe 2006
2007: BMW M3 E90 / E92 / E93
In sedan, coupe or convertible form, the fourth-generation M3 was a faster, leaner and meaner car than the generation it replaced. It sported a 4.0-liter V8 developing 420 PS at 8,300 rpm (and a 4.4-liter V8 450 PS engine for the CRT and GTS series). This new engine did the 0-100 sprint run in 4.6 seconds, and top speed (unlimited) reached 286 km/h (178 mph).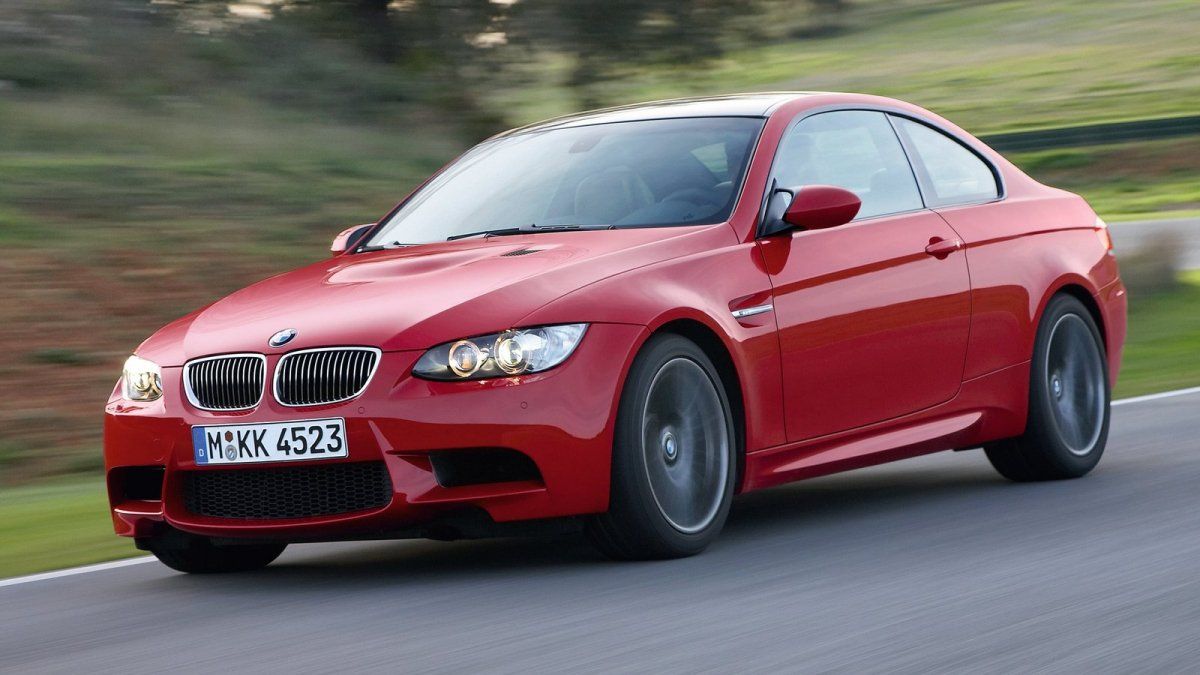 BMW M3 E90 Coupe, 2007
2009: X5M E70 and X6M E71
The first M SUV came in two flavors: the X5M and the X6M. Both sported, for the first time for an M car, all-wheel drive.
BMW X5M E70, 2010
Under the hood was a 4.4 liter V8 developing 555 PS (547 hp) at 6,000 rpm and a whopping 678 Nm (500 lb·ft). They were also the quickest high-performance SUV in the world - the BMW X5M took only 4.0 seconds for the 0-100 km/h sprint.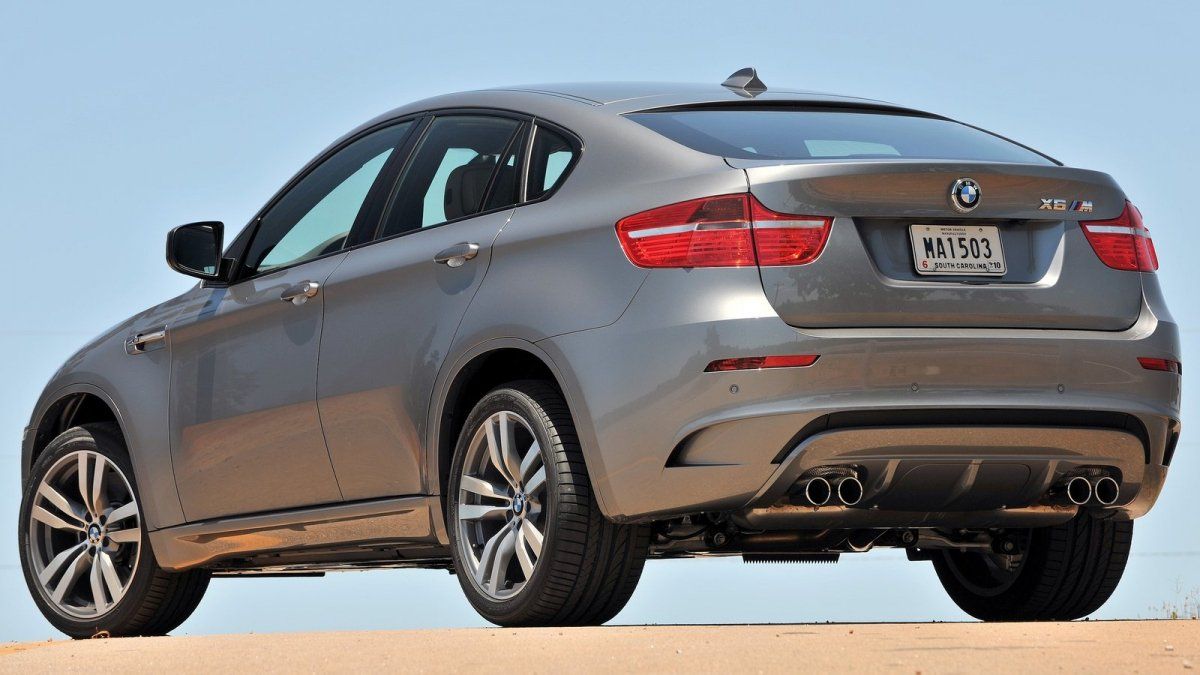 BMW X6M E71, 2010
2011: 1M Coupé E82
Not to be confused with the legendary M1, the 1M Coupé used a 3-liter inline-straight 6-cyl engine developing 340 PS (335 hp) and was a pretty fast car, as it took less than 4.3 seconds for the 0-100 km/h sprint. It didn't sell very well, though, with only some 6,300 units sold in its two years of production.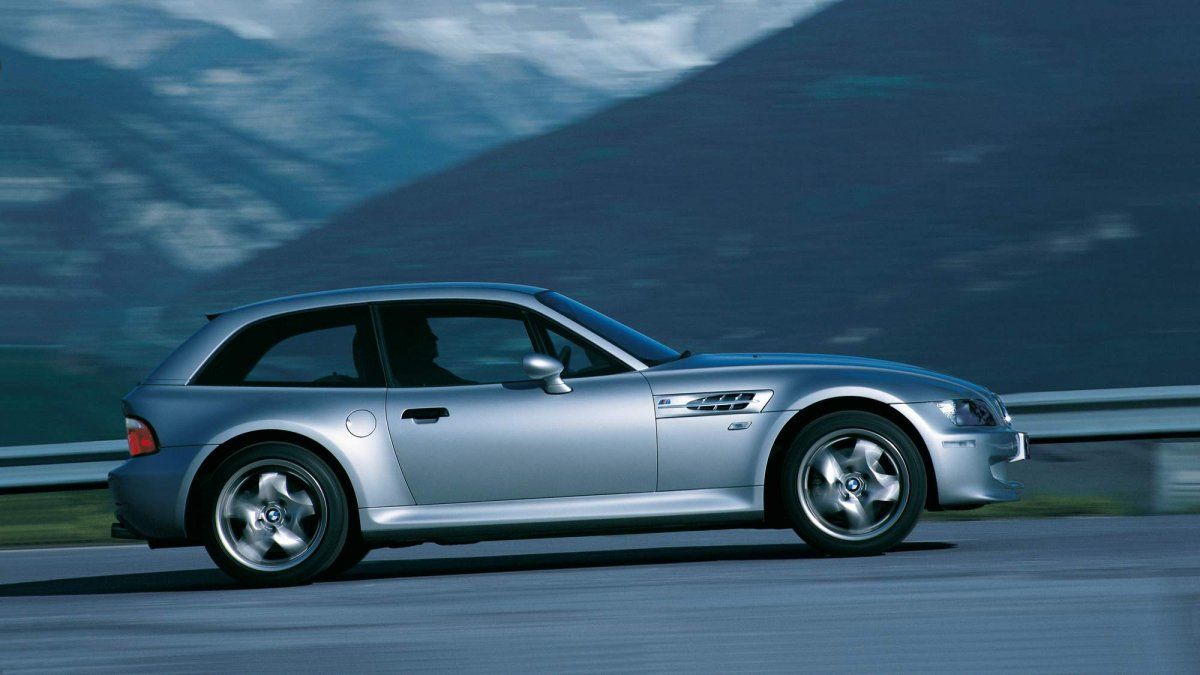 1M Coupe E82 2011
2011: BMW M5 F10
Much more powerful than the preceding M5, the fifth-gen BMW M5 (F10) uses the same 4.4-liter V8 engine as the X5/X6M but boosted to 560 PS (552 hp) for the standard version and to 600 PS (592 hp) for the 30th Anniversary Jahre Edition (see below).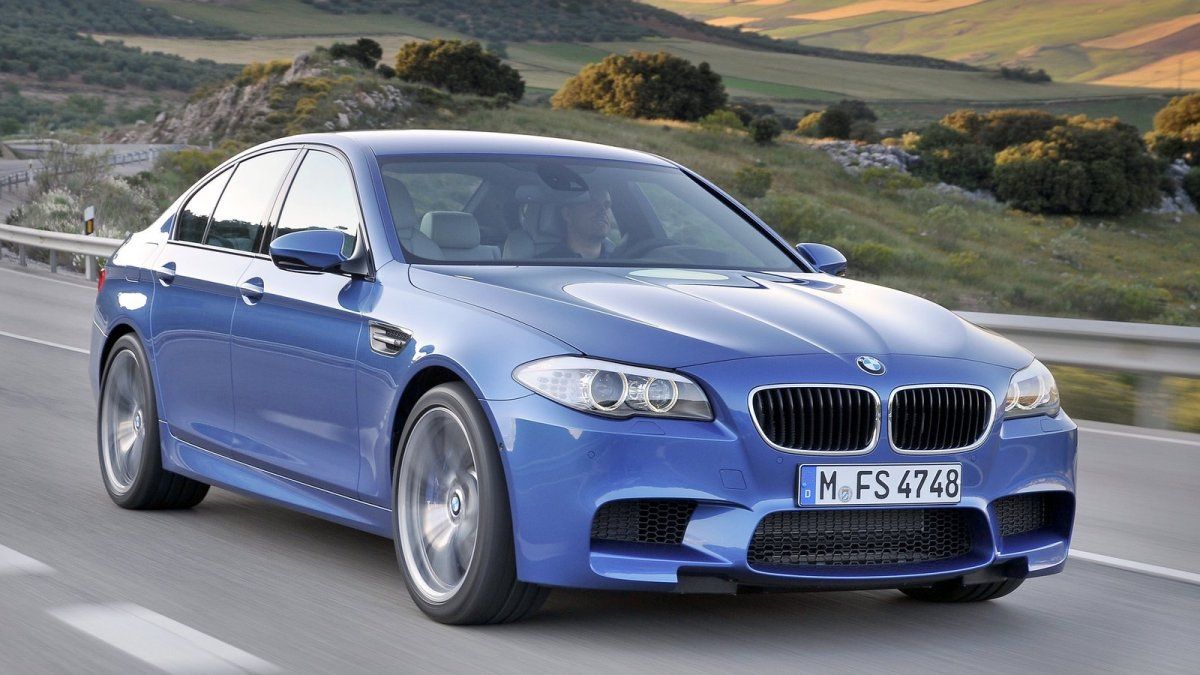 BMW M5 F10 2011
Acceleration from 0 to 100 km/h (62 mph) takes 4.4 seconds, while its top speed is limited to 250 km/h (155 mph). You can reach even 305 km/h (190 mph) with the optional M Driver's Package.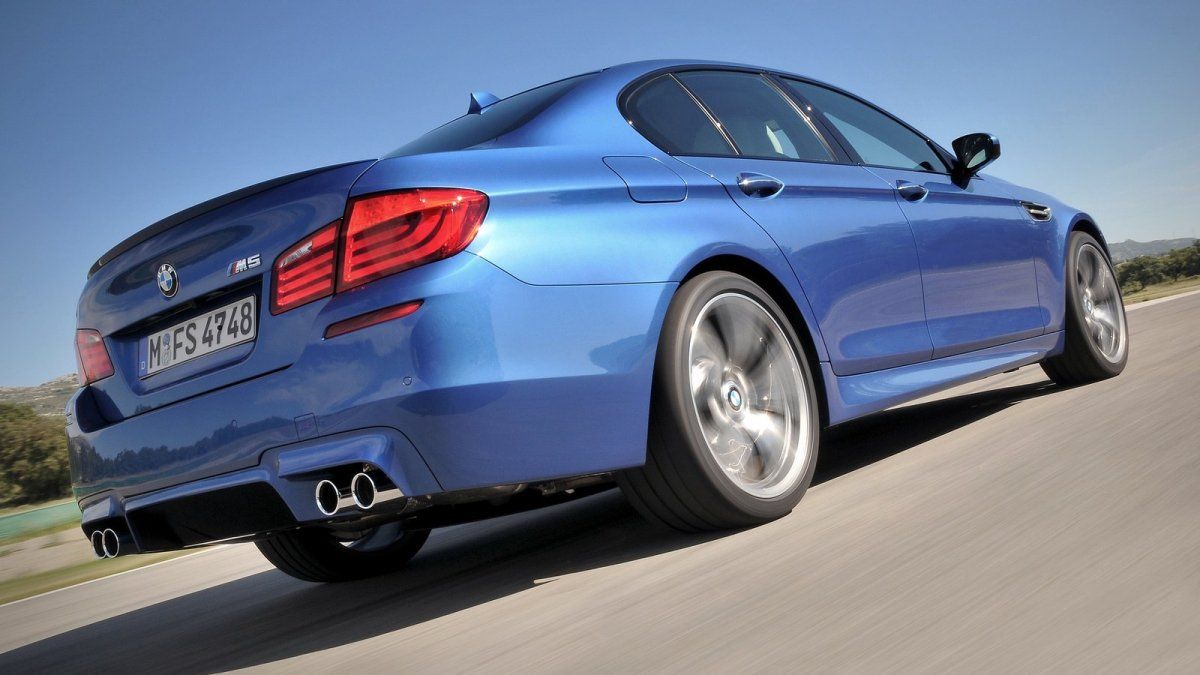 BMW M5 F10, 2011
2012: BMW M6 Coupé (F13), Cabriolet (F12), and Gran Coupé (F06)
Based on the BMW F12/F13 and sharing BMW M5 F10's V8 engine, 7-speed M-DCT gearbox and drivetrain, the M6 coupe has a carbon fiber roof that made it 20 kg (44 lb) lighter than the M5.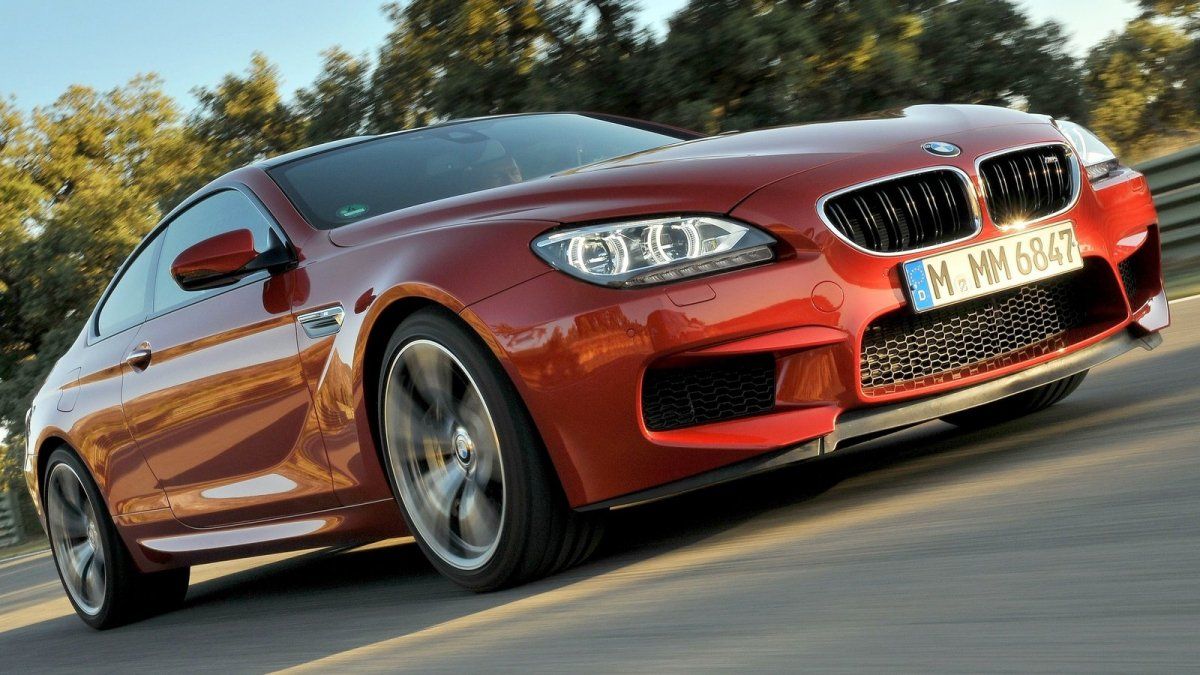 BMW M6 Coupe F13, 2012
The M6 Convertible is 50 kg heavier than the previous gen but keeps the Coupe's main performance stats intact. And looks even better.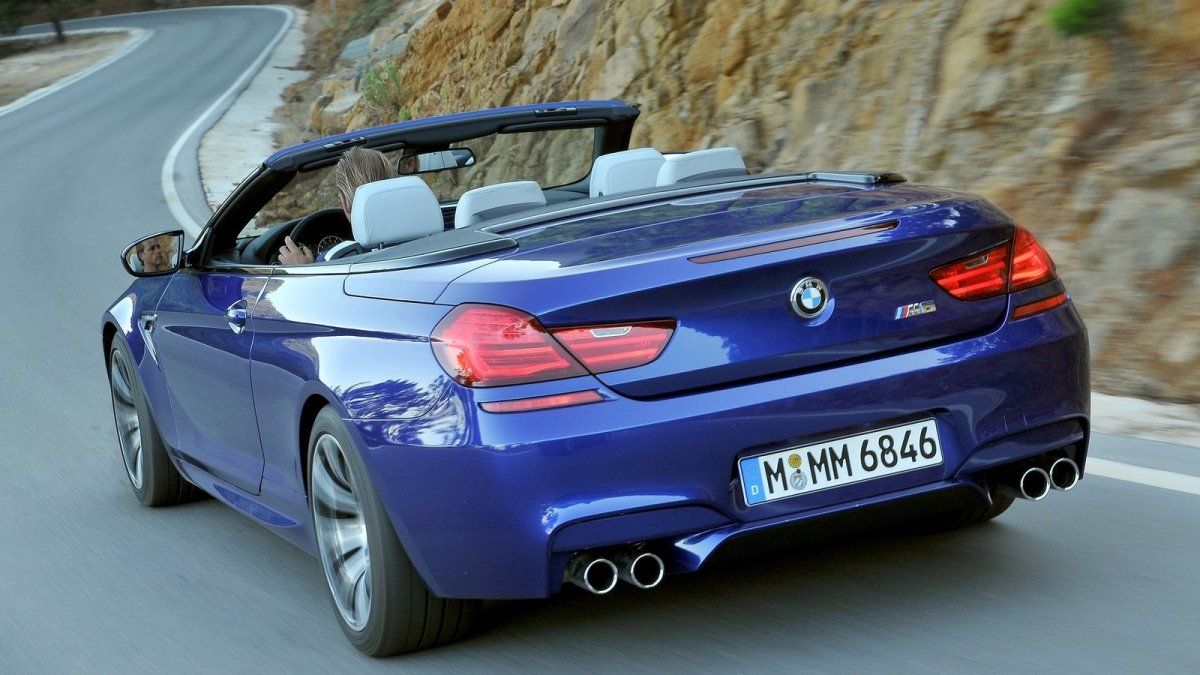 BMW M6 Convertible F13 2012
Solid performance from the engine completes the package: 0–100 km/h (0–62 mph) in 4.2 seconds.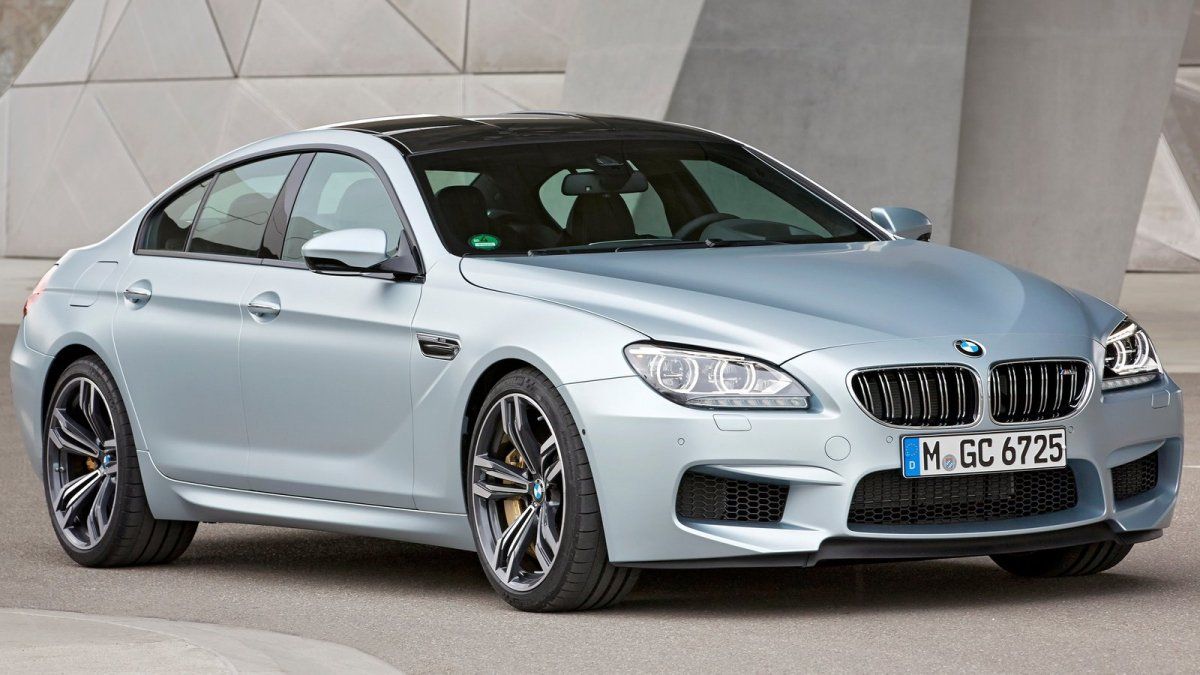 BMW M6 F06 Gran Coupe 2014
Also, the M6 Gran Coupe, launched in 2014, is perhaps the most beautiful BMW M created in the last decade.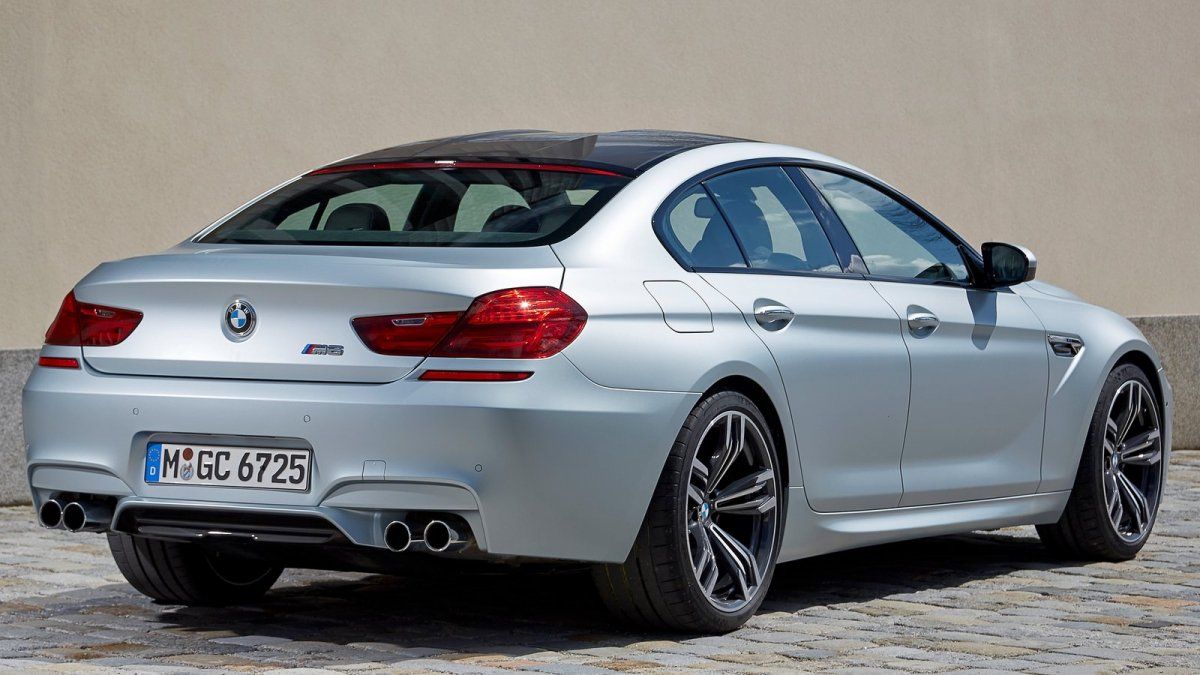 BMW M6 F06 Gran Coupe, 2014, rear view
2014: BMW M3 F80 and M4 F82 Coupé / F83 Convertible
With a 3.0-liter inline-six engine developing 430 PS (425 hp) between 5,500 - 7,300 rpm, the fifth gen BMW M3 is a completely another kind of a beast than the previous generation. Coupled with the 7-speed M-DCT transmission, the new M3 accelerates from 0 to 100 km/h (62 mph) in 4.1 seconds, for a top speed of 249 km/h (155 mph).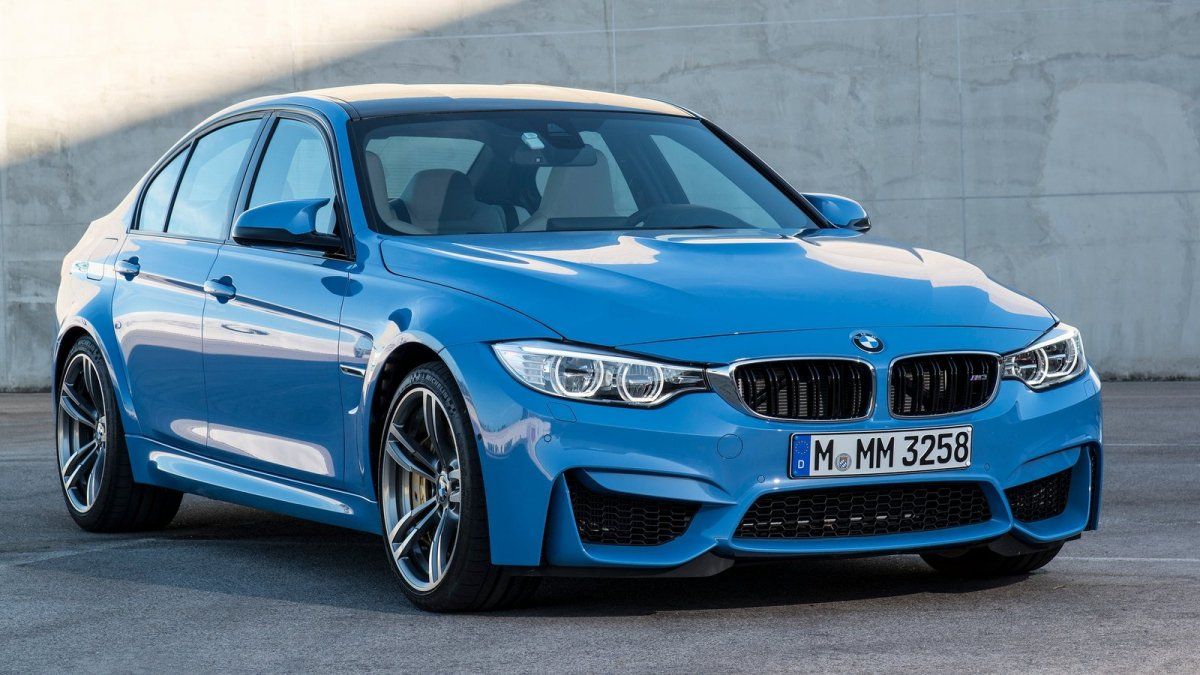 BMW M3 F80, 2014
It's the way it drives that makes the difference, though. Its torquey engine (550 Nm / 406 lb-ft between 1,850 and 5,500 rpm) allows for huge power reserves at any speed.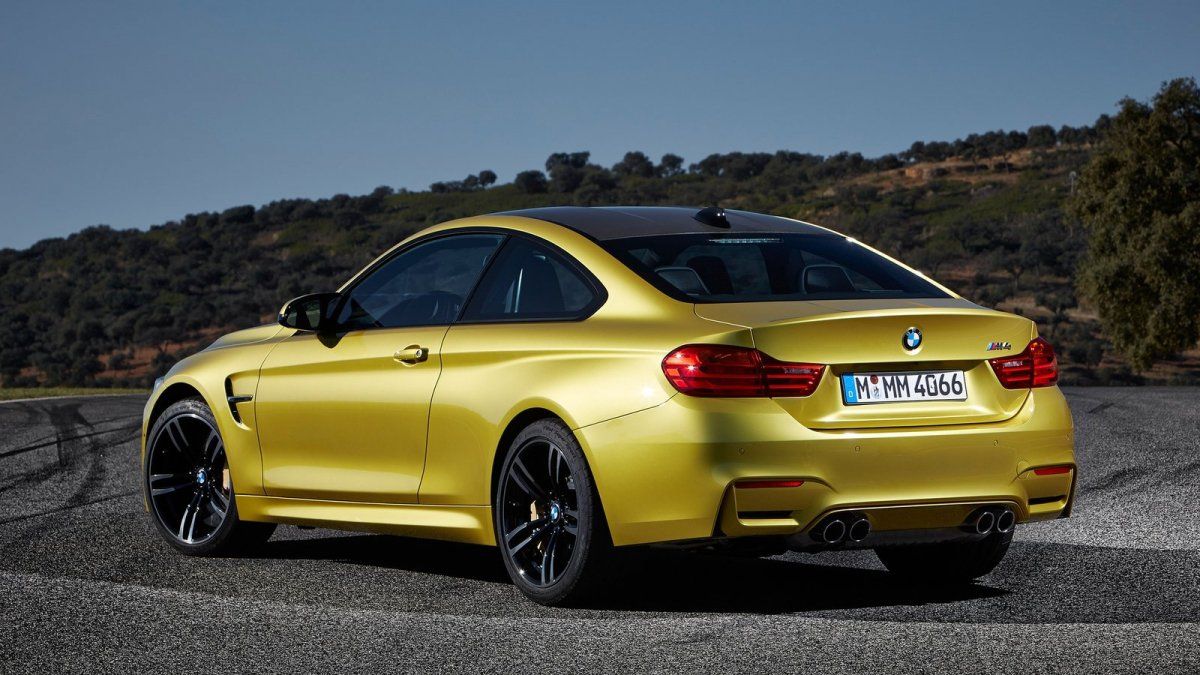 BMW M4 F82, 2014
The M3/M4 Competition Package, launched in 2016, upped the power to 450 PS (444 hp) and revised suspension for better handling, making for the most powerful and agile M3 until now. It can sprint to 100 km/h in just 4.0 seconds. We tested this package, so you can click on the link before to read if it's worth the money.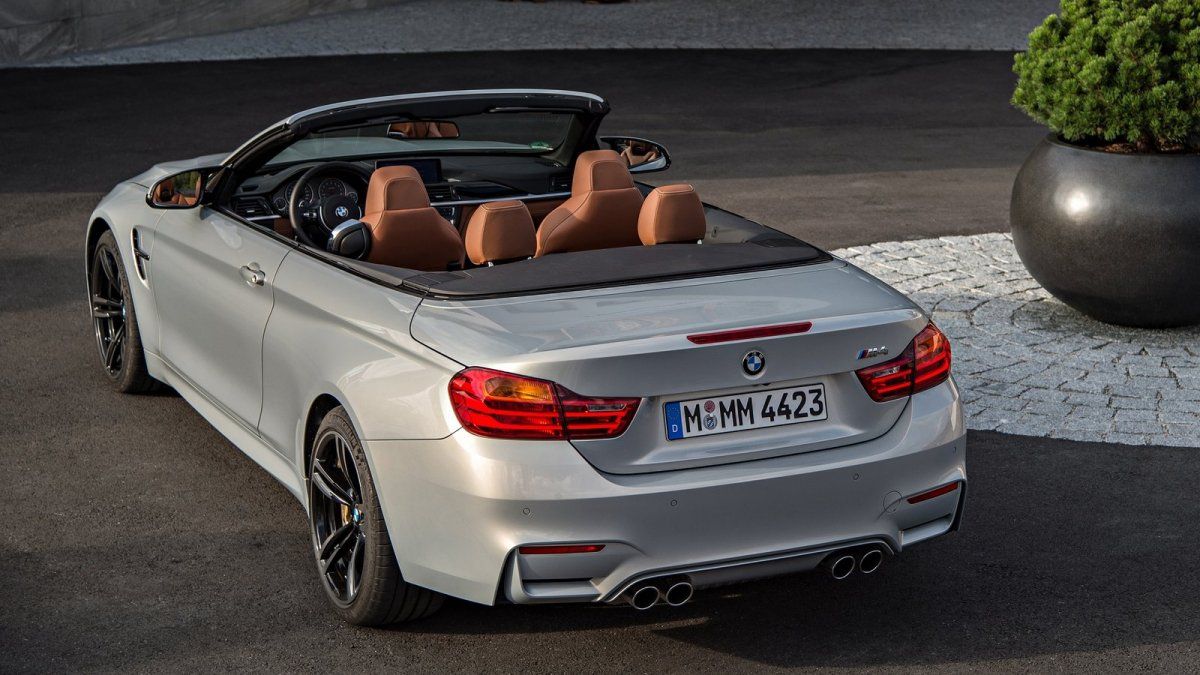 BMW M4 F83 Convertible, 2014
Also check out the 2017 BMW 30 Jahre M3 Special Edition.
2014: BMW X5 M F85 and X6 M F86
The second generation of BMW X5 / X6 M cars brought the revised 4.4-liter V8 engine with more power: 575 PS and 553 lb-ft of torque, making it the most powerful engine ever developed for an all-wheel-drive BMW. The engine has M TwinPower Turbo and Valvetronic technologies, to deliver a 0-60 mph time of 4 seconds.[13]
BMW X5 M F85, 2014
An M-tuned xDrive all-wheel-drive system provides traction. It distributes drive between the front and rear axles, while Dynamic Performance Control distributes torque between the 21-inch M Double-spoke light-alloy wheels—all for dynamic driving and all-road capability.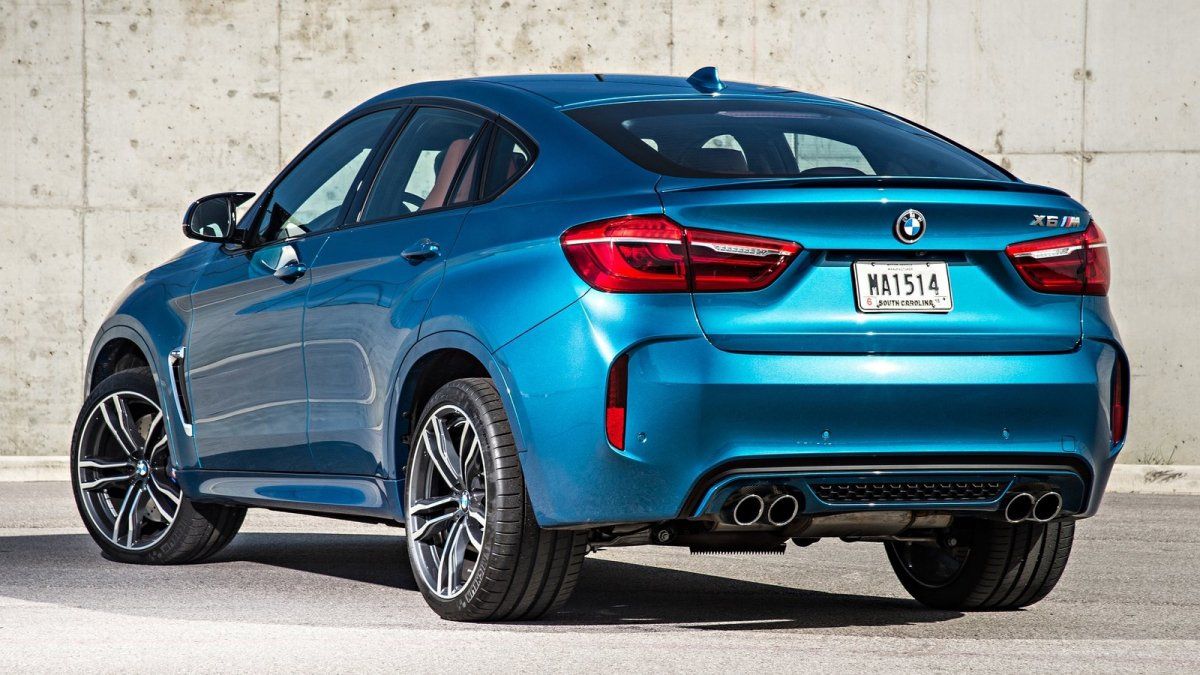 BMW X6 M F86, 2015
2015: 30th Anniversary Jahre Edition M5
The 30th Anniversary Jahre Edition M5 is a special car. Packing 600 hp from its 4.4-liter twin-turbocharged V8, the BMW M5 Jahre can do 0-60 in 3.7 seconds, making it the quickest BMW M to date. It's also the fastest, as it can go up to 320 km/h.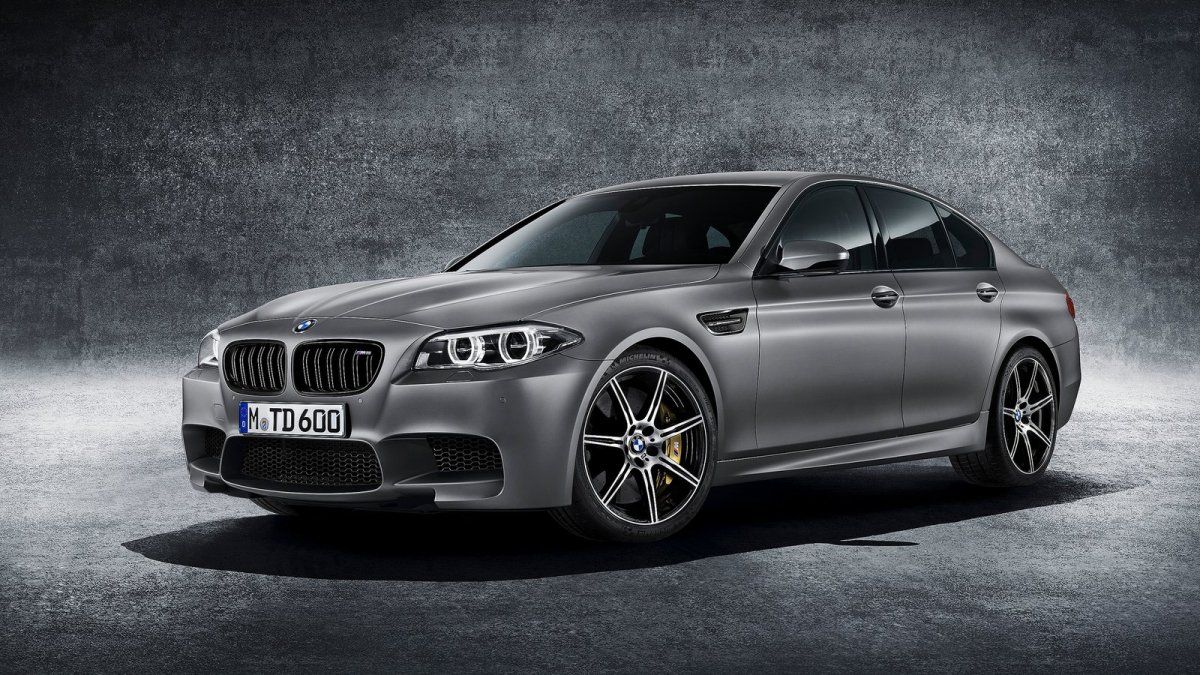 BMW M5 30th Anniversary Jahre Edition
2015: BMW M2 Coupe F87
The first gen M2 Coupe is, technically speaking, the successor of the 1 Series M Coupé. Powered by a 3-liter I6 twin-scroll turbo engine, it developes 370 PS (365 hp) at 6,500 rpm and 500 Nm (369 lb·ft) between 1,450–4,750 rpm. Limited at 250 km/h (155 mph), with the option to remove this electronic limit, pushing the top speed at 270 km/h (168 mph).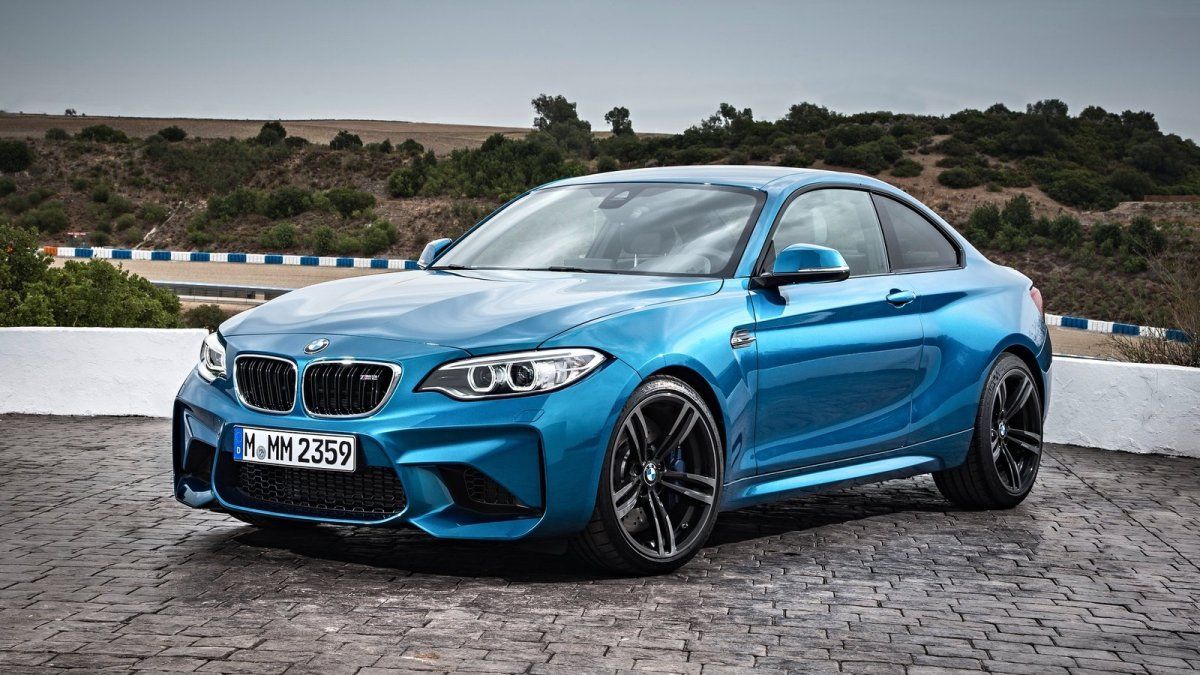 BMW M2 Coupe F87, 2016
2017: BMW M5 F90
The newest addition to the BMW M family is the brand-new BMW M5 F90. It's updated 4.4-liter V8 produces 600 PS (592 hp) at 5,600 – 6,700 rpm, and 750 Nm (553 lb-ft) of torque between 1,800 rpm and 5,600 rpm. It comes only with an eight-speedM Steptronic transmission with Drivelogic, and sprints from 0 to 100 km/h (0-62 mph) in just 3.4 seconds.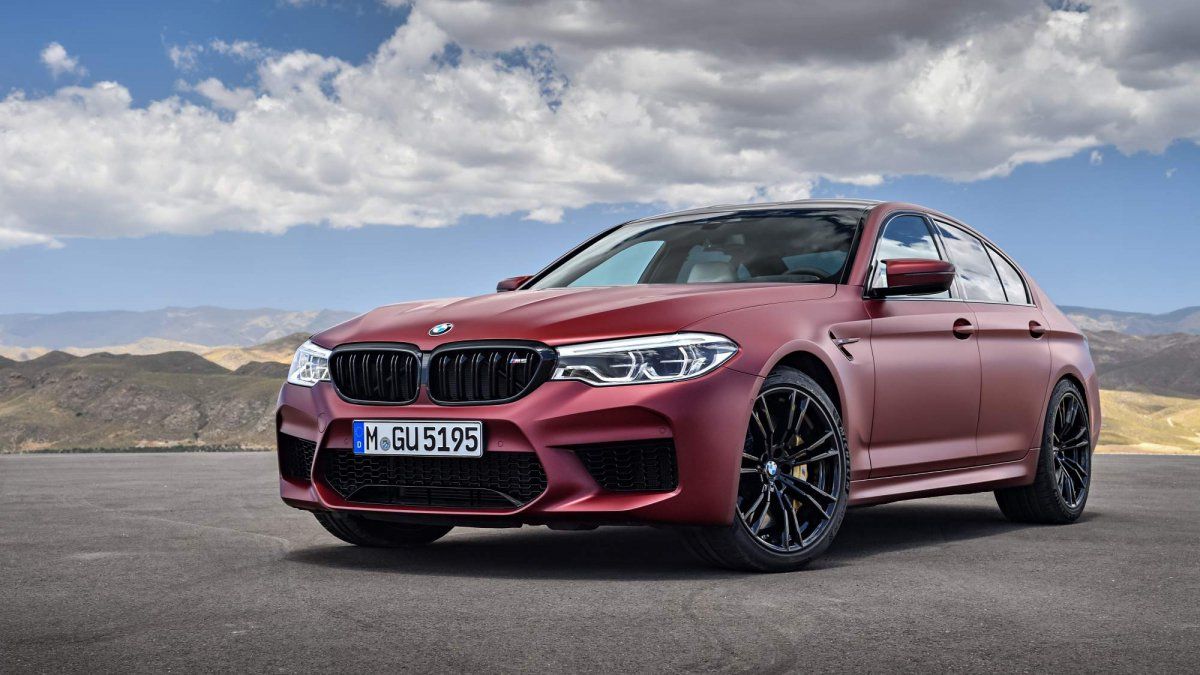 BMW M5 F90, 2018
It's also coming with all-wheel-drive that can push torque to the front wheels whenever needed, which makes this new M5 exceptionally safe.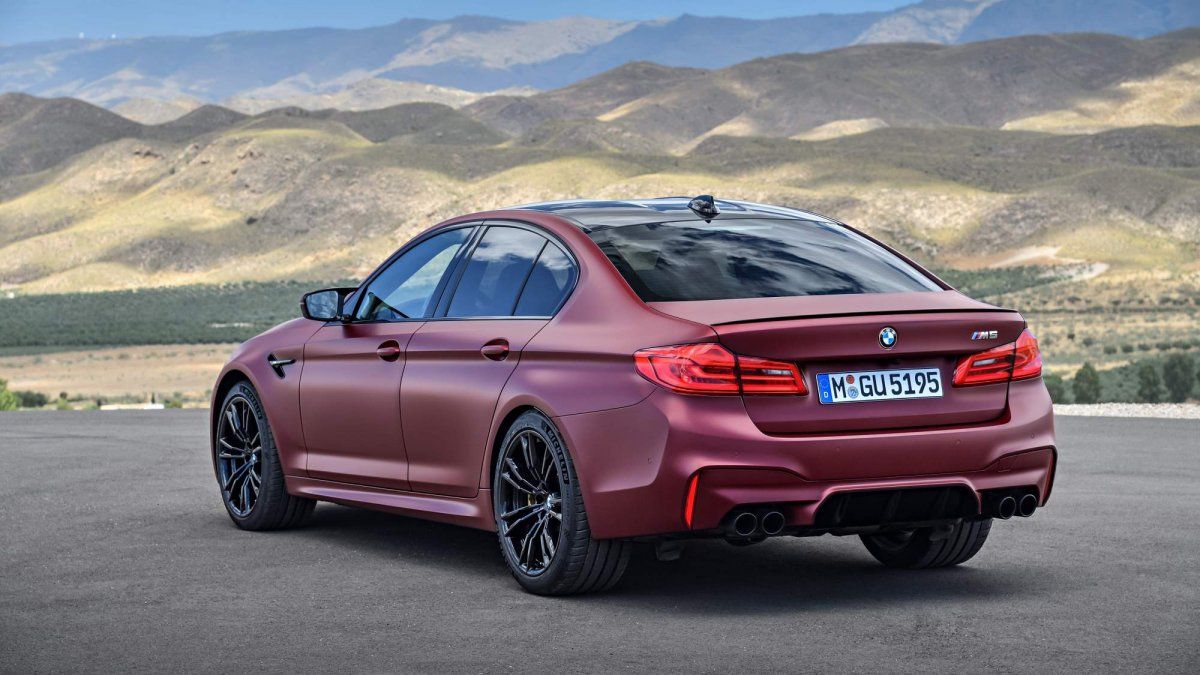 BMW M5 F90, 2018, rear view
The future of BMW M cars is bright, but what's your favorite? Do rough power and superior electronics matter? Or do you love more the old-school Ms, with their mechanical feeling of being one with the car?