Citroen 2CV turns 70
Huge success story with nearly 4-million made and cult symbol status
Citroen 2CV is such an iconic shape that it really didn't change that much in the decades it's been with us - that's seven decades as the quirky looking economy car debuted way back in 1948.
It also stayed in production for four decades, being dropped in 1988 in France, but continuing to be made in Portugal until 1990. But its native France and Portugal were by no means the only countries where it was assembled: it also rolled off production lines in Belgium, the UK, Argentina, Uruguay, Chile, Spain and Slovenia.
The familiar four-door model wasn't the only body style, either. It also came as a panel van, pickup and even a two-door (albeit one aimed at cargo carrying duties).
Its story may be one of post-war transport necessity, but it actually traces its roots further back to before the onset of war. After Michelin gained control of Citroen in 1934, by 1936 it was already considering launching a cheap and simple small car that would offer the bare minimum that a car could offer: wheels, an engine and a roof over your head.
The project was internally known as the Toute Petite Voiture (French for Very Small Car) and in 1937 they already had 20 prototypes up and running and by 1939 they had improved the design significantly and were ready to start rolling them out - they apparently even managed to build a pilot run of 250 cars that year.
But with France's entry into the war put the project on hold for over a decade - the 2CV was officially unveiled at the 1948 Paris motor show and the first example was delivered in 1949.
Some laughed at its design and styling at the time, but it proved a huge commercial success, appealing to both rural and urban types (who bought it for different reasons). Over time, people started to appreciate the clever simplicity of its engieering and in 1953, for instance, Autocar said it was the most original automobile since the Ford Model T.
But aside from its high overall production figure and some innovative technical solutions, we're still talking about the 2CV today because it became a real cult classic. You still see oodles of them in Europe, still being used daily in varying states - some are looked after and cherished, while others show that they have been beaten on for decades and are still running.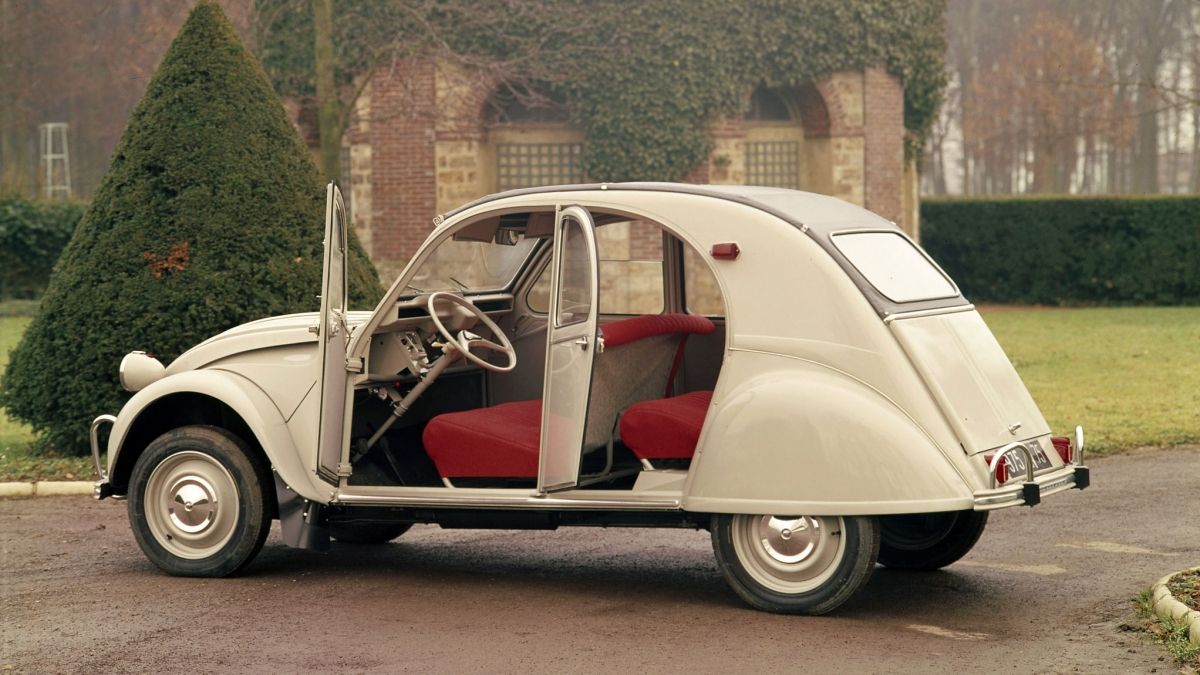 Famous special versions of the 2CV include the twin-engined, four-wheel drive Sahara model made between 1960 and 1968. There was even a special 007 Edition of it launched after the debut of the movie "For your eyes only," from 1981 - it was painted a striking shade of yellow and featured big 007 logos, as well as stylized bullet holes all around its body.
Nowadays, many people still race track-modified 2CVs and there's even a 24 hour race that takes place, as well. This year it's set tot take place on August 17 - 19 around Snetterton.
CHECK OUT: The more modern Citroens we've driven so far