Simplified, with added lightness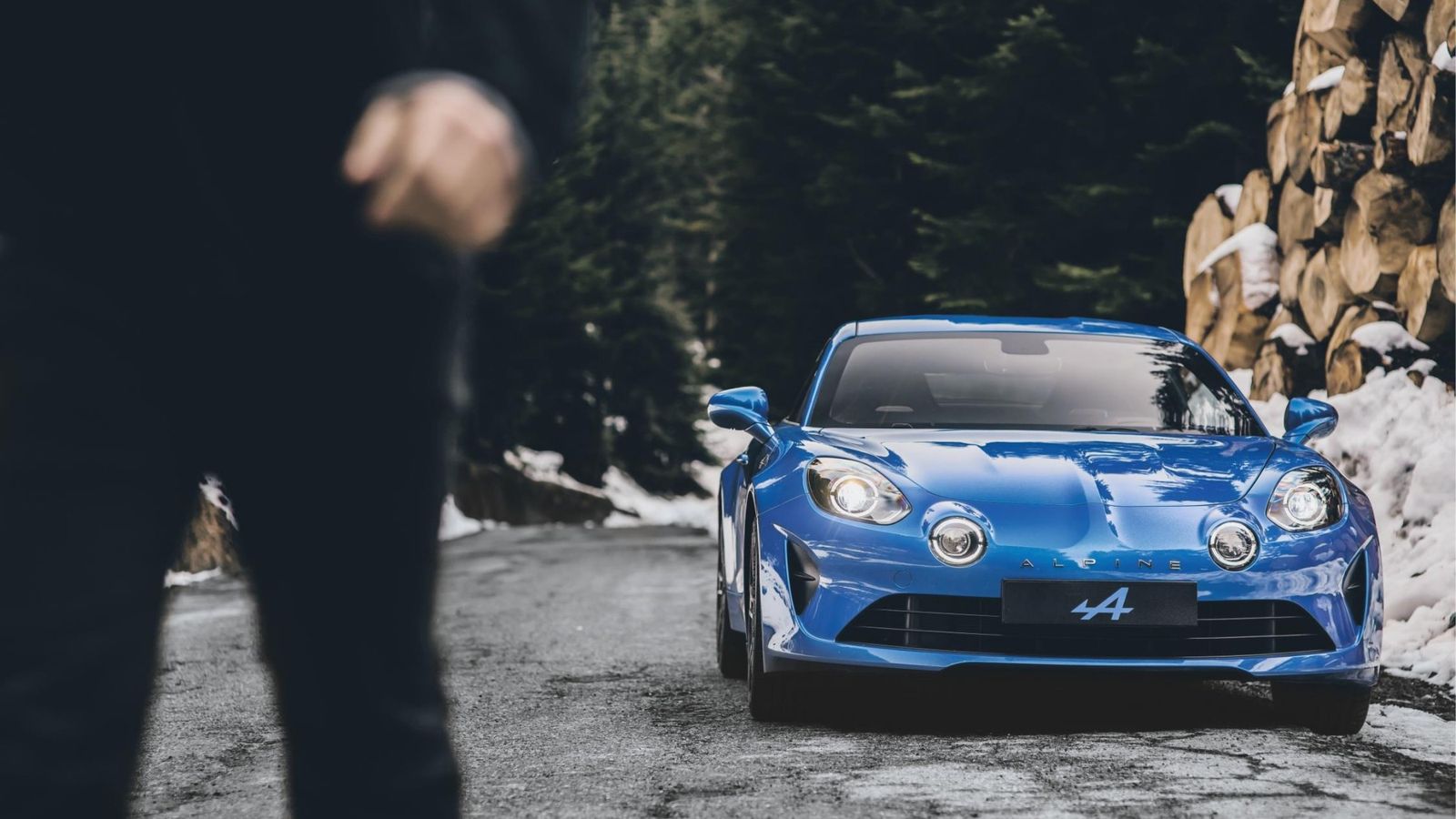 As Mr. Chapman famously explained how cars work, adding more power makes you faster on the straights, and subtracting weight makes you faster everywhere. And while the British sports car is small and nimble (except you, Conti GT, you're still fat) its doctrine was a constant source of inspiration. The British presence is strong here, naturally, but not exclusive. For example, our first entry is French: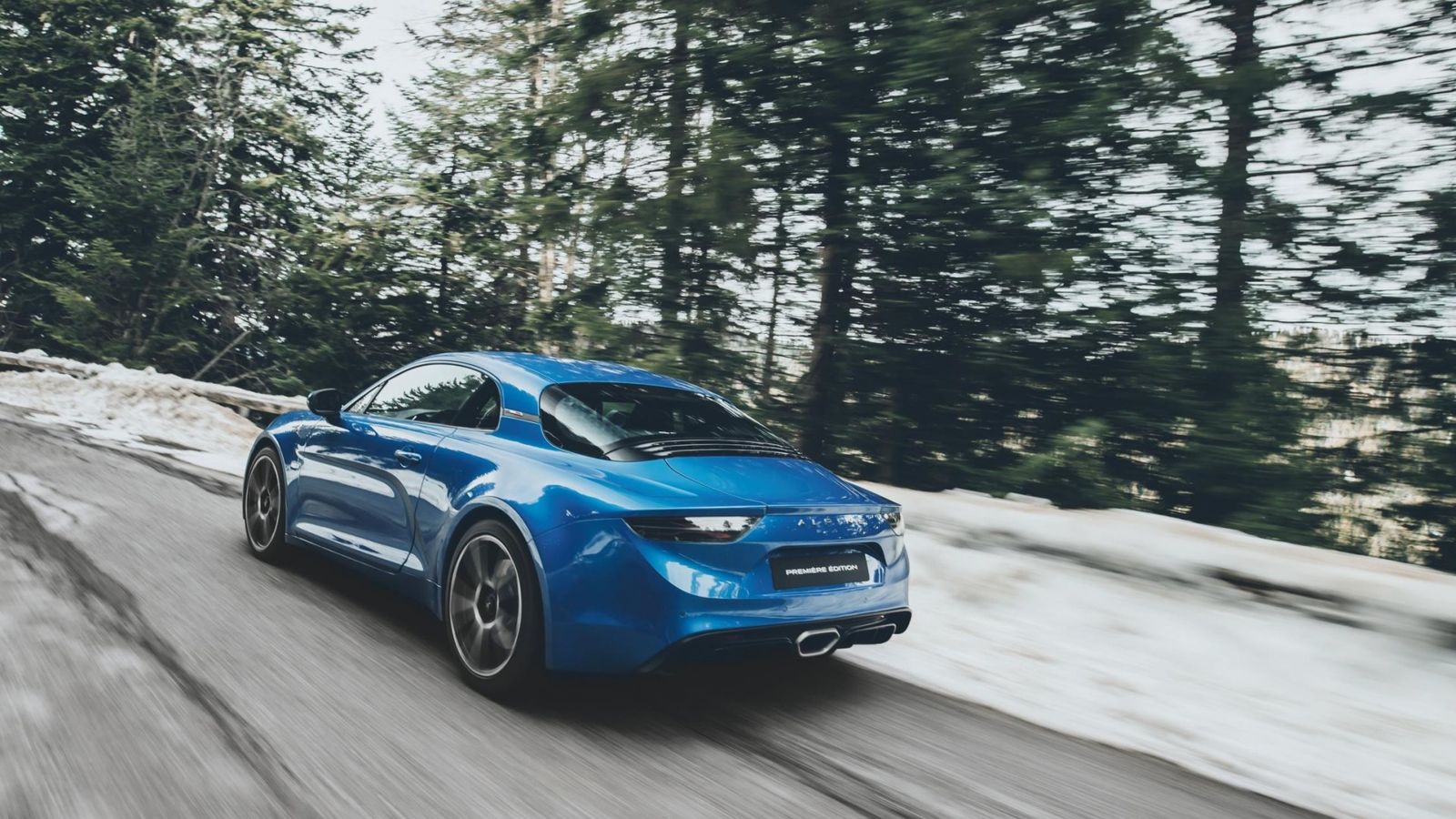 Alpine A110
After a long waiting game, Alpine finally took the A110's successor out of the oven, and the result is something to gaze at, listen to, and make a move on. Did you hear it roaring? It's eargasmic!
A 1.8-liter turbocharged four-pot might not be a thing dreams are made of but it is more than enough to move around that low-fat body with ease — Alpine's focus was on the low weight for this mid-engine two-seater.
Aluminum represents an impressive 96% percent of the car's structure, with the only welded part being the rear subframe. As a result, the 252 hp, 320 Nm (236 lb-ft) of torque A110 can reach the 62 mph mark (100 km/h) after only 4.5 seconds.
Pursuing the lowest possible weight (but without ignoring the usual amenities) Alpine went even further: the rear Brembo brakes don't have separate calipers for the handbrake — saving around 2.5 kilos — and the Sabelt sports seats are half the weight of the Recaros you'd find on the Renault Mégane Trophy R.
The result is a 1,080-kilogram (2,381 pounds) French rival for the likes of Porsche 718 Cayman, BMW M2, Audi TT, or Alfa Romeo 4C. And this is this list's weightiest entry.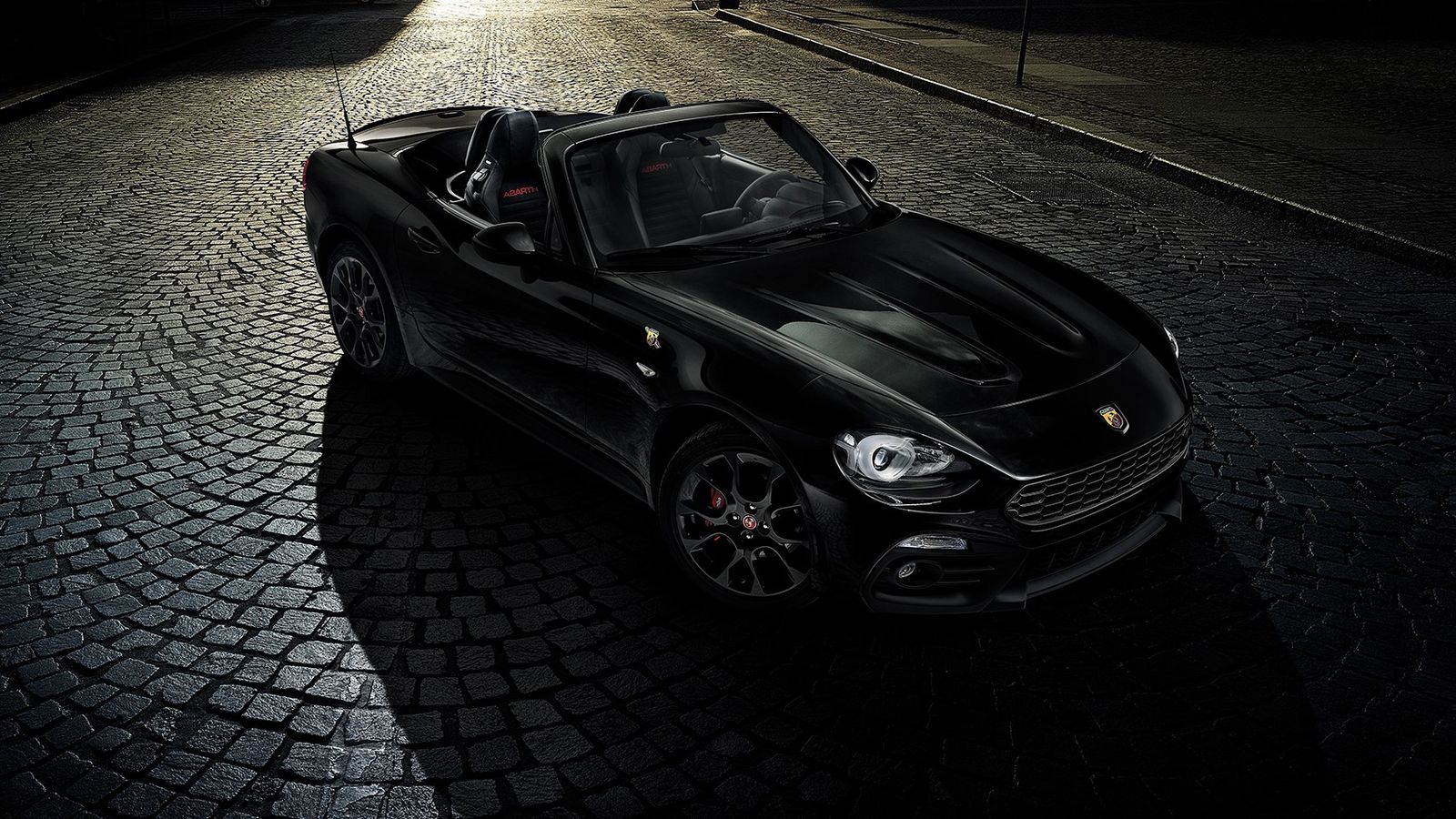 Abarth 124 Spider Scorpione
There are no notable differences between the Scorpione and the stock 124 Spider, except for the extra 10 hp squeezed from the 1.4-liter MultiAir. 170 hp might not sound like a lot but it provides enough oomph for a car that weighs just 1,060 kilos (2,337 pounds).
The 124 Spider Scorpione is "a version designed for customers seeking the essence of unadulterated driving pleasure," which means you'll pay the extra buck for an array of standard features you'd otherwise pay extra. If you love the dark hues, you'll feel profited.
Still, the 124 is not only a looker but also a nimble and fun sports car.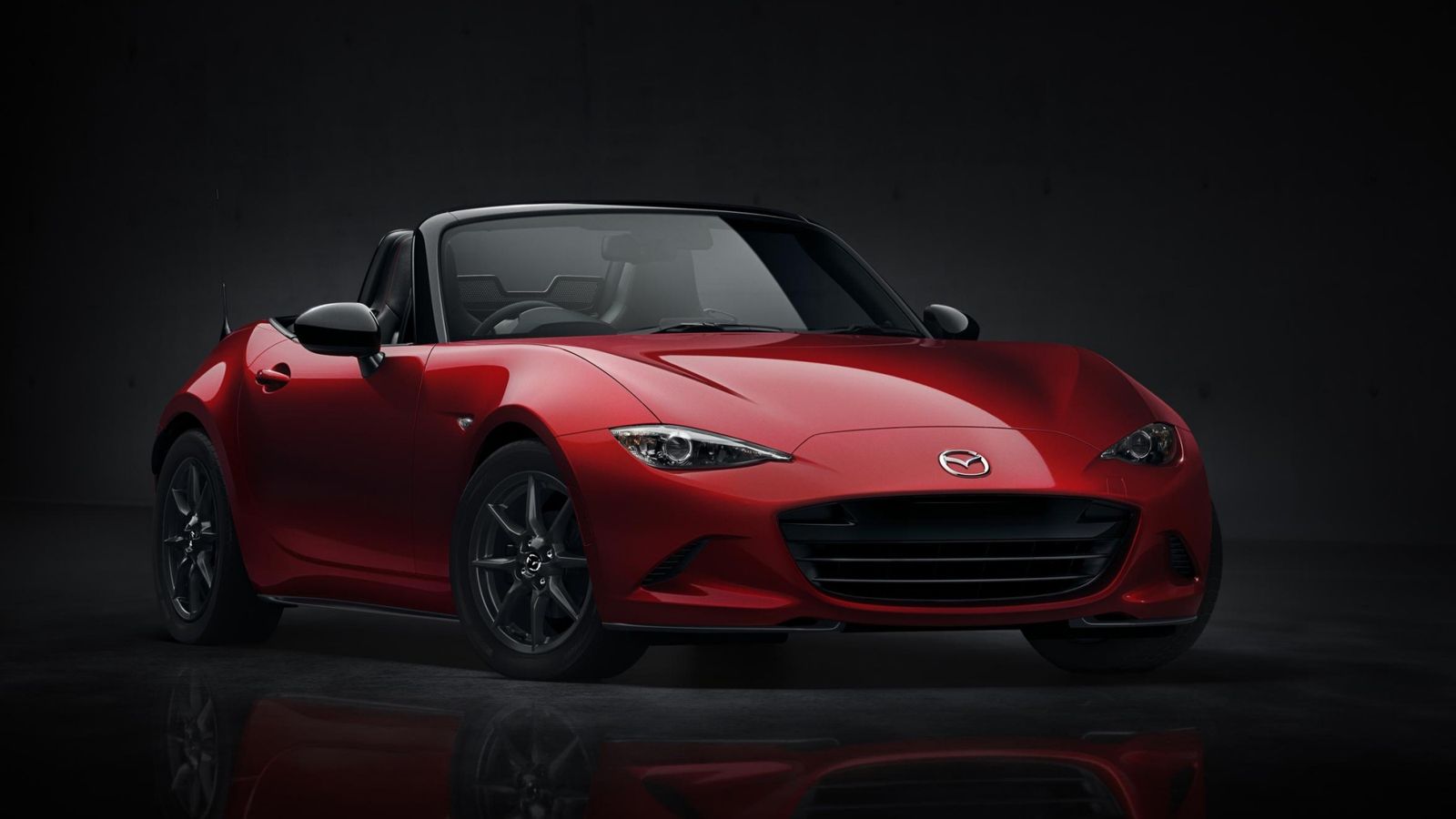 Mazda MX-5
The donor for the above mentioned Fiat, the acclaimed fourth-generation Mazda MX-5 shines as bright as it did in the '90s — because it follows the same credo since forever: Jinba Ittai.
Unlike the 124, the MX-5 remains as simple as possible (and, at 1,050 kg / 2,315 pounds, a bit lighter than the Italian sibling), using only naturally aspirated engines (a 129 hp 1.5-liter, and a 158 hp 2.0-liter unit) mated to a manual gearbox. We've had our share of fun with it (of which you can read here) and, through its sheer purity, it made us fall in love with it irrecoverably.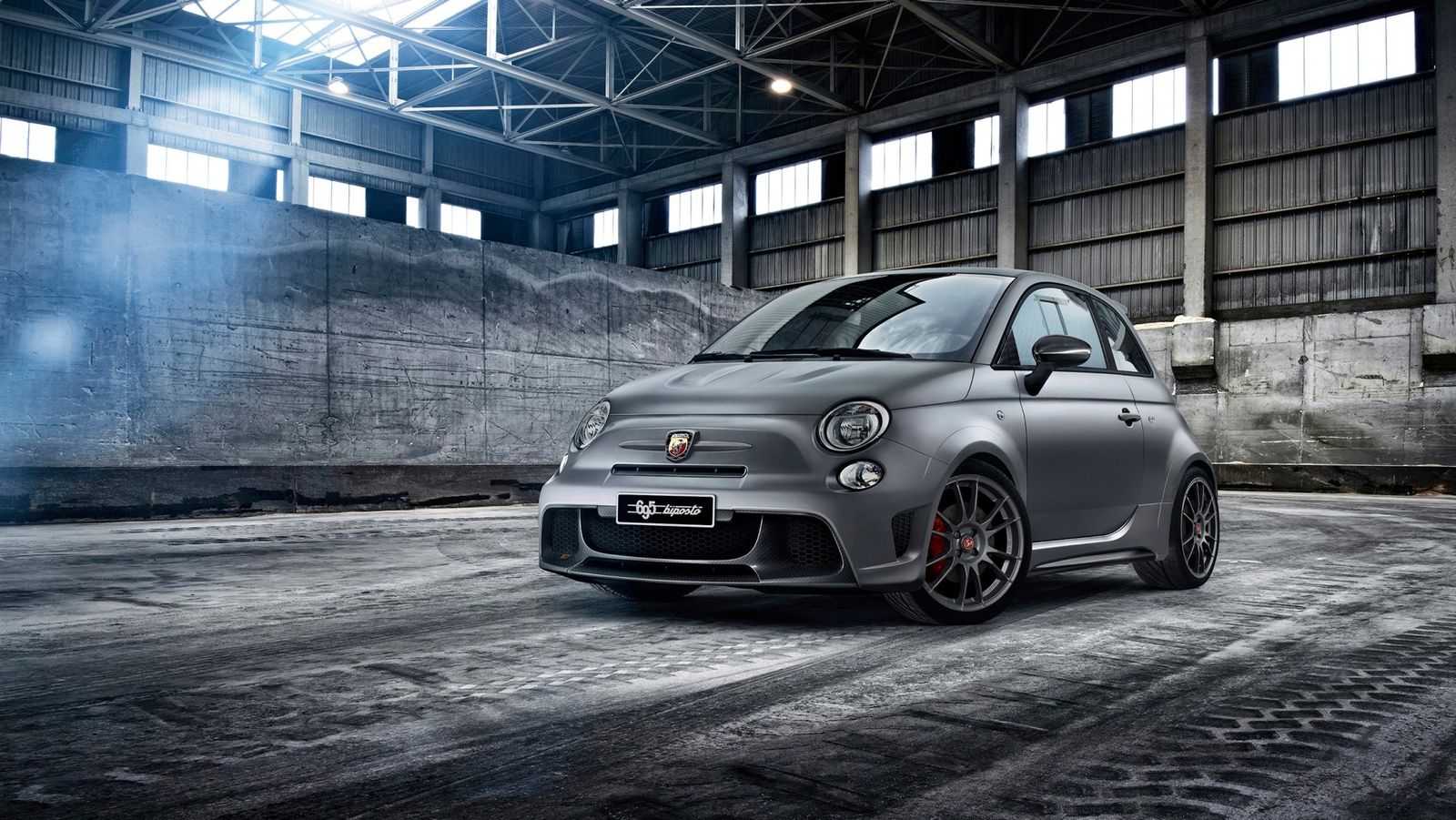 Abarth 695 Biposto
Typically, you'd see a Fiat 500 as a cute little car good for running errands while adding a lot of chicness in your life. Turn to Abarth, and you'll get the same body only with a lot of cracking-and-puffing racing attitude. Because Carlo Abarth only cared about making the car faster regardless its initial state — 1965 695 SS is a very convincing example of his drive. With 38 hp (double than the stock version), the 695 SS could easily move its 570 kg body around.
The 695 Biposto follows the same lightweight ideology, reaching an 188 hp per ton power-to-weight ratio after stripping all the "unnecessary stuff" a modern car needs. Tipping the scales at 995 kg (2,194 pounds), the 190 hp 695 Biposto is a thing that'd make Mr. Abarth proud. And, of course, you can always improve exaggerate.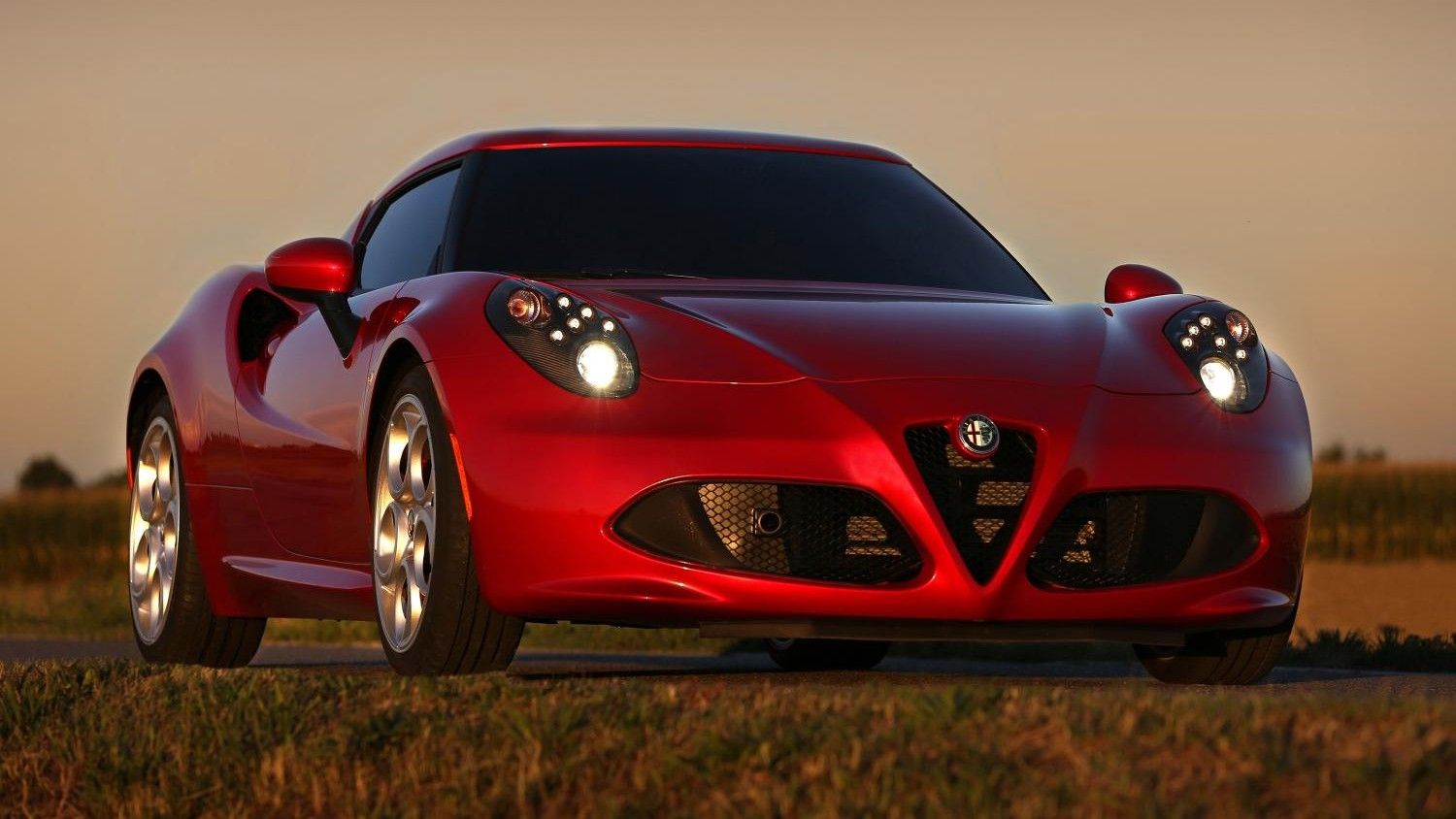 Alfa Romeo 4C
If the Alfa Romeo 4C would be a girl — a much-used parallel in the automotive world, isn't it? — would be that kind of girl for which every day starts on the scale, and every good day is one in which her weight didn't budge even a bit.
Finding yourself in the lightweight league doesn't happen overnight, you'll have to compromise massively, and work hard. You'll have to use a lot of carbon fiber, and gaining muscle weight means gaining weight nevertheless, so it's out of the discussion.
The 4C sticks to a mere 1.75-liter four pot (good for 237 hp thanks to some proper turbocharging) and tips the scales at just 895 kilos (1,973 lbs).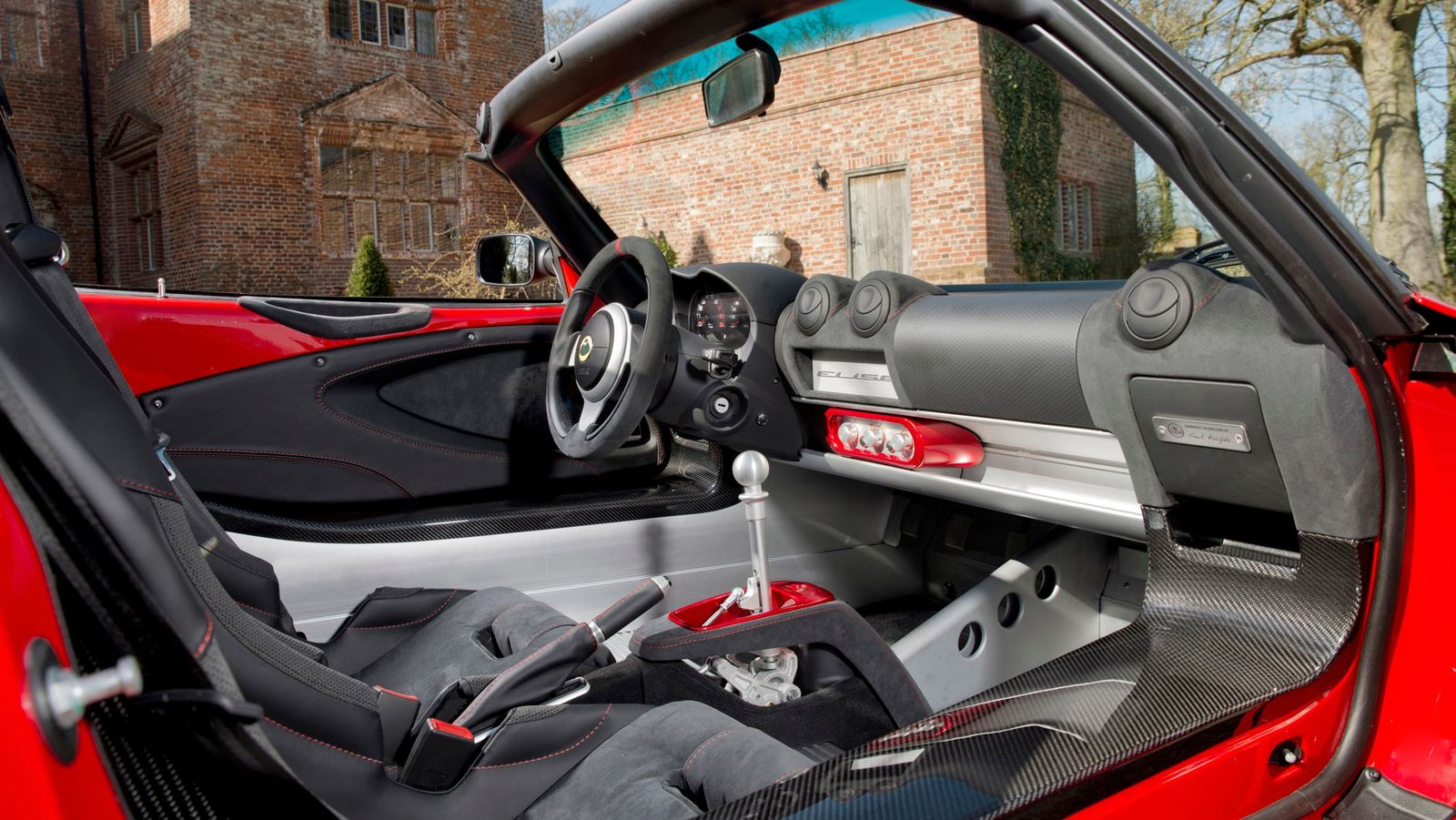 Lotus Elise
If the 4C is very strict with its weight, the Elise is downright anorexic. The entry-level Sport version boasts a 798 kg (1,759 lbs) dry weight; add fluids and a driver and you'll still be well under the 1,000 kg mark.
The Elise is using a naturally aspirated 1.6-liter four-cylinder engine, good for 134 hp (136 PS) and 160 Nm (118 lb-ft) of torque. It will reach the 62 mph (100 km/h) mark after 6.0-seconds and will flood your brain with dopamine on a speed course, and your back with pain on long travels.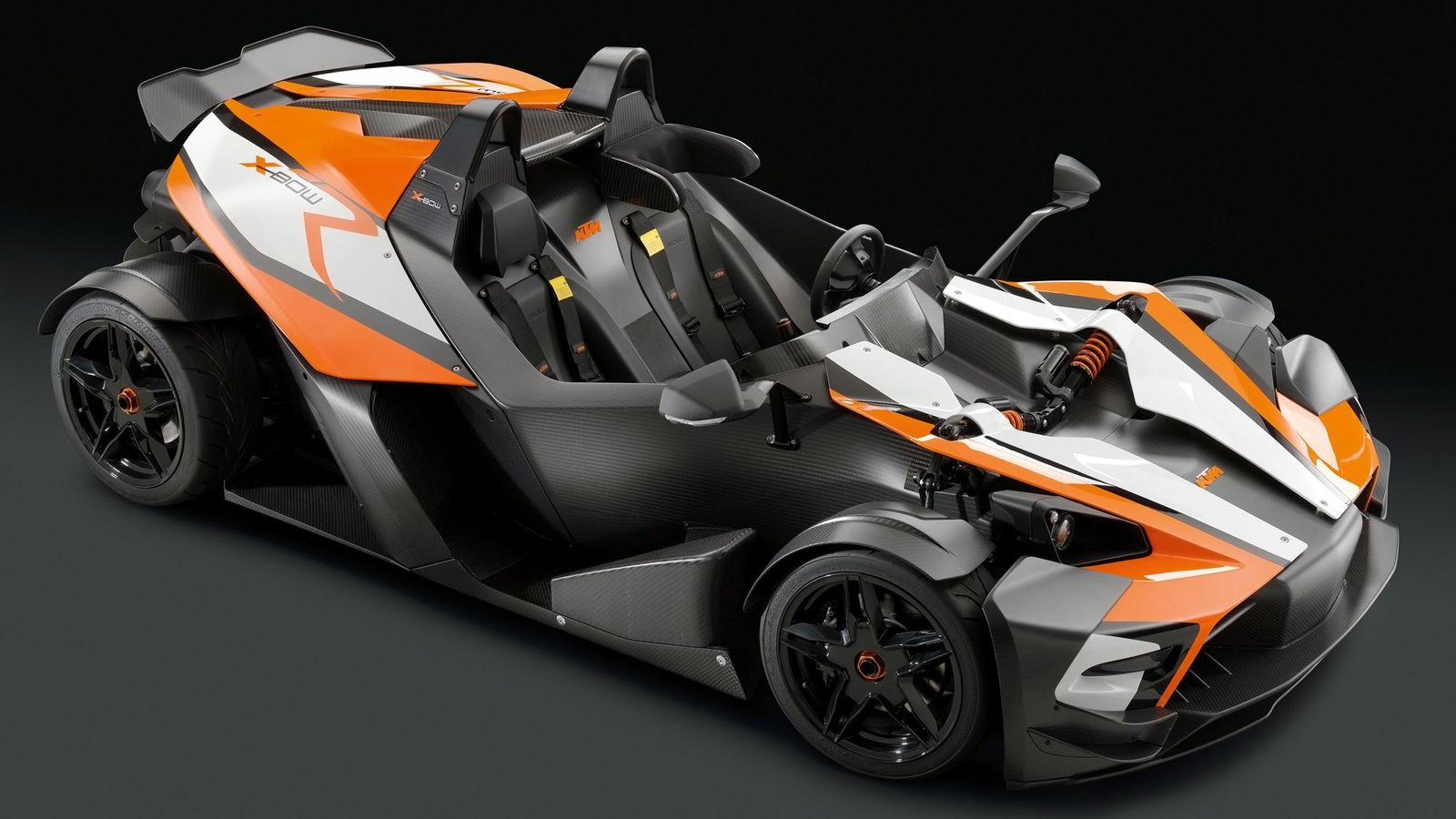 KTM X-BOW R
After gaining a reputation in the motorcycle universe, the Austrians wanted to experiment with a four-wheeled aggregate, and this is how the X-Bow was born.
An open-top sports car, the X-Bow is another take at "Colin Chapman's idea of a spartan, lightweight sports car reduced to the bare essentials" transferred into the modern times.
Using a 300 hp Audi four-pot mated to a six-speed manual, the X-Bow R launches to 62 mph in just 3.9 seconds. In ready-to-race form (no fuel, no driver), it weighs as little as 790 kilograms (1,741 pounds); add 36 liters of gasoline (90% of its tank) and it's still impressively light.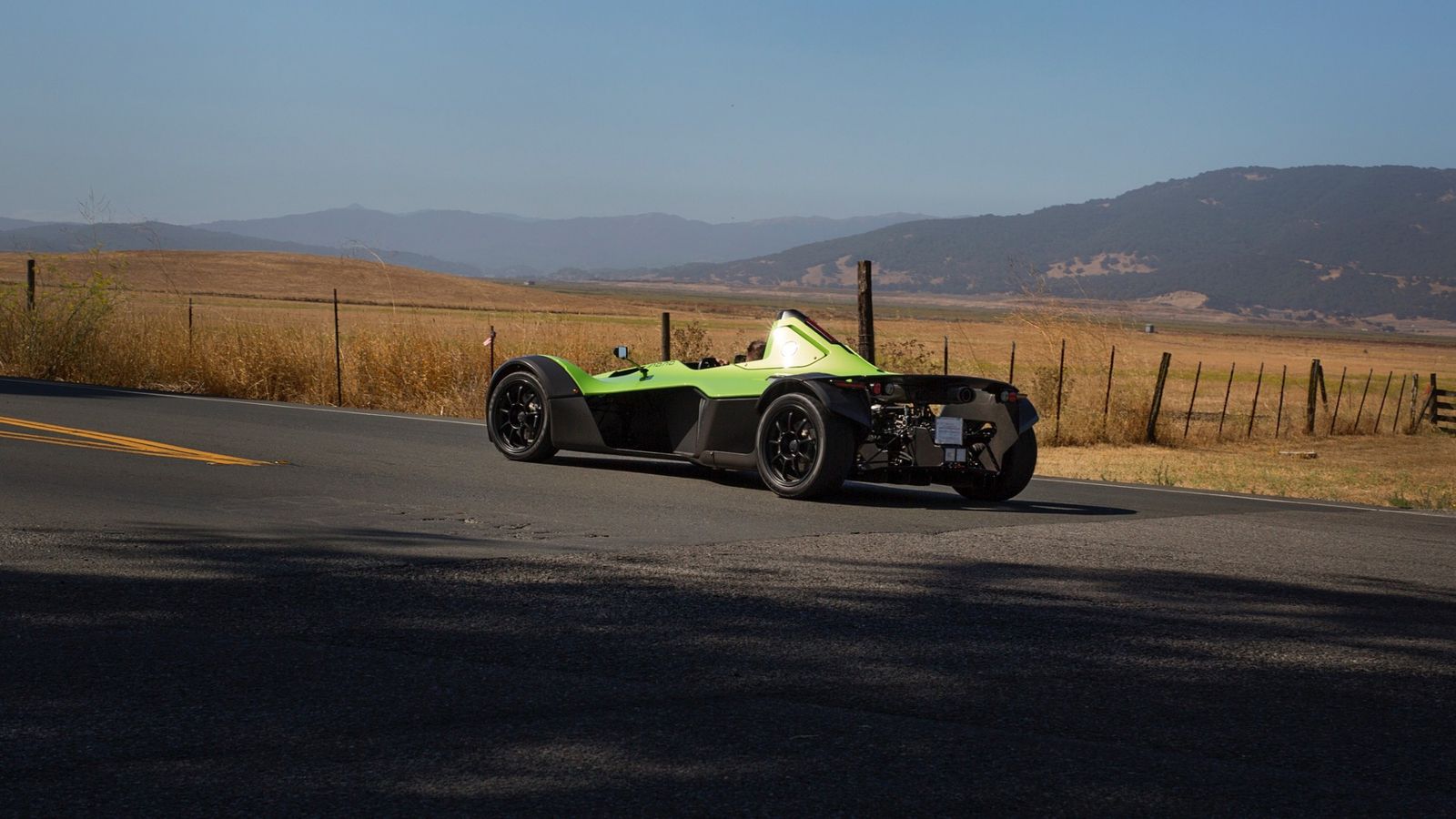 BAC Mono
It's hard to see the BAC Mono as a road going car, but it really is. A group of British car enthusiasts developed a car whose design is inspired by the F-22 Raptor jet fighter, and Bjork's "All Is Full of Love" video; an oxymoronic joinder, such as this car's nature.
BAC Mono is a one-seater moved by a 305 hp 2.5-liter engine mated to a gearbox borrowed from an F3 open-wheeler. Weighing a mere 580 kilograms / 1,279 lbs (dry weight; a decent curb weight estimate would be around 620 kg / 1,367 lbs), it can do naught to 62 mph in 2.8 seconds, and it promises to deliver one of the most extreme experiences you'll ever encounter.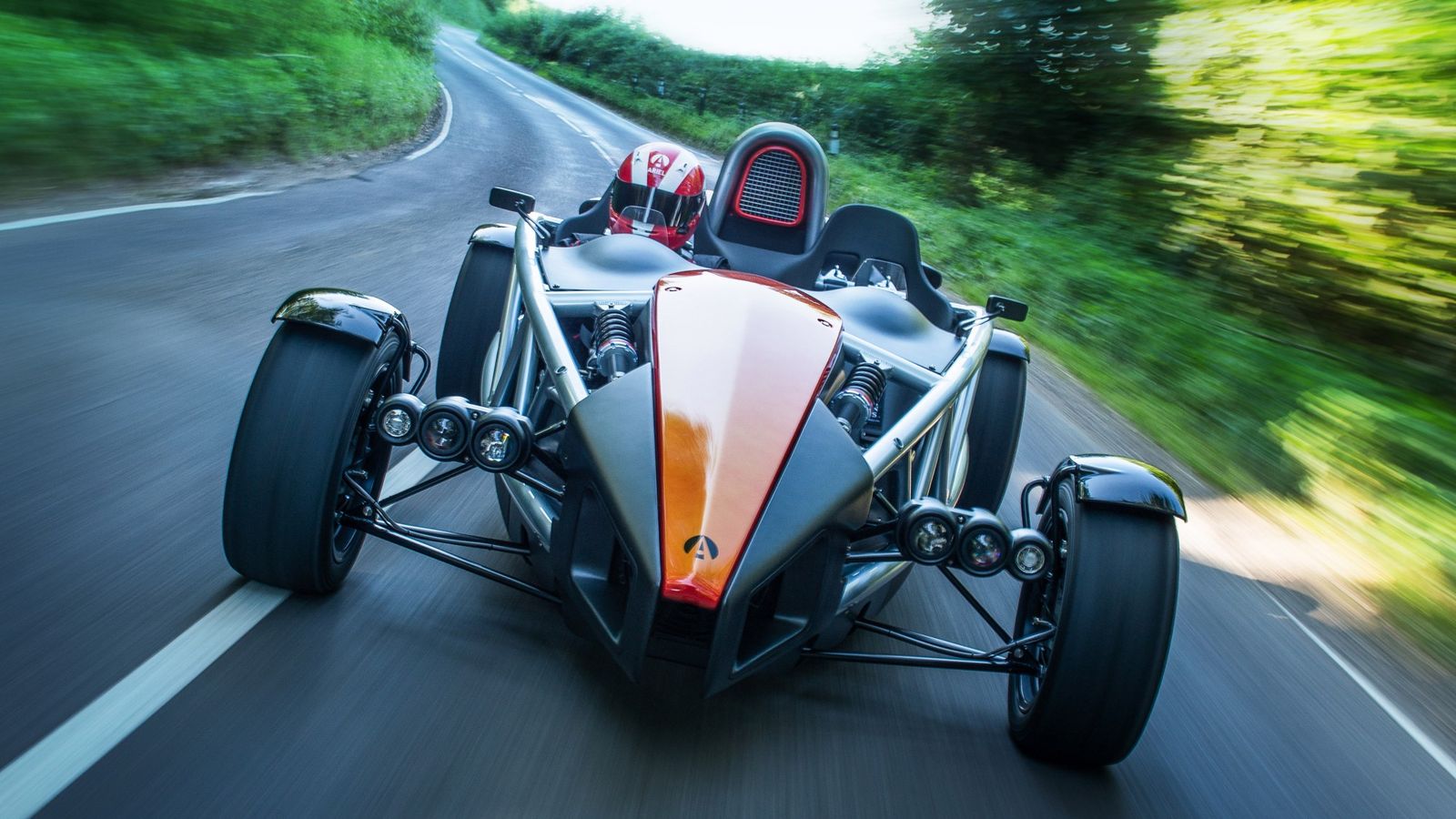 Ariel Atom
This exoskeleton of a car has been around for a while now (it even has an off-road version) but it doesn't cease to impress. Basically, an engine on wheels — embedded in a tubular frame — the Atom weighs around 610 kilograms (1,345 lbs), and provides seats for two, just so you can deform not only your face but someone else's too.
Using a 2.0-liter Honda engine mated to a six-speed 'box, the Atom deploys 245 hp and 240 Nm (177 lb-ft) of torque to the rear wheels and can slingshot itself to 62 mph in 3.1 seconds. And this is the entry-level version. In its V8 guise, it adds 30 kilos to the curb weight but doubles its power output.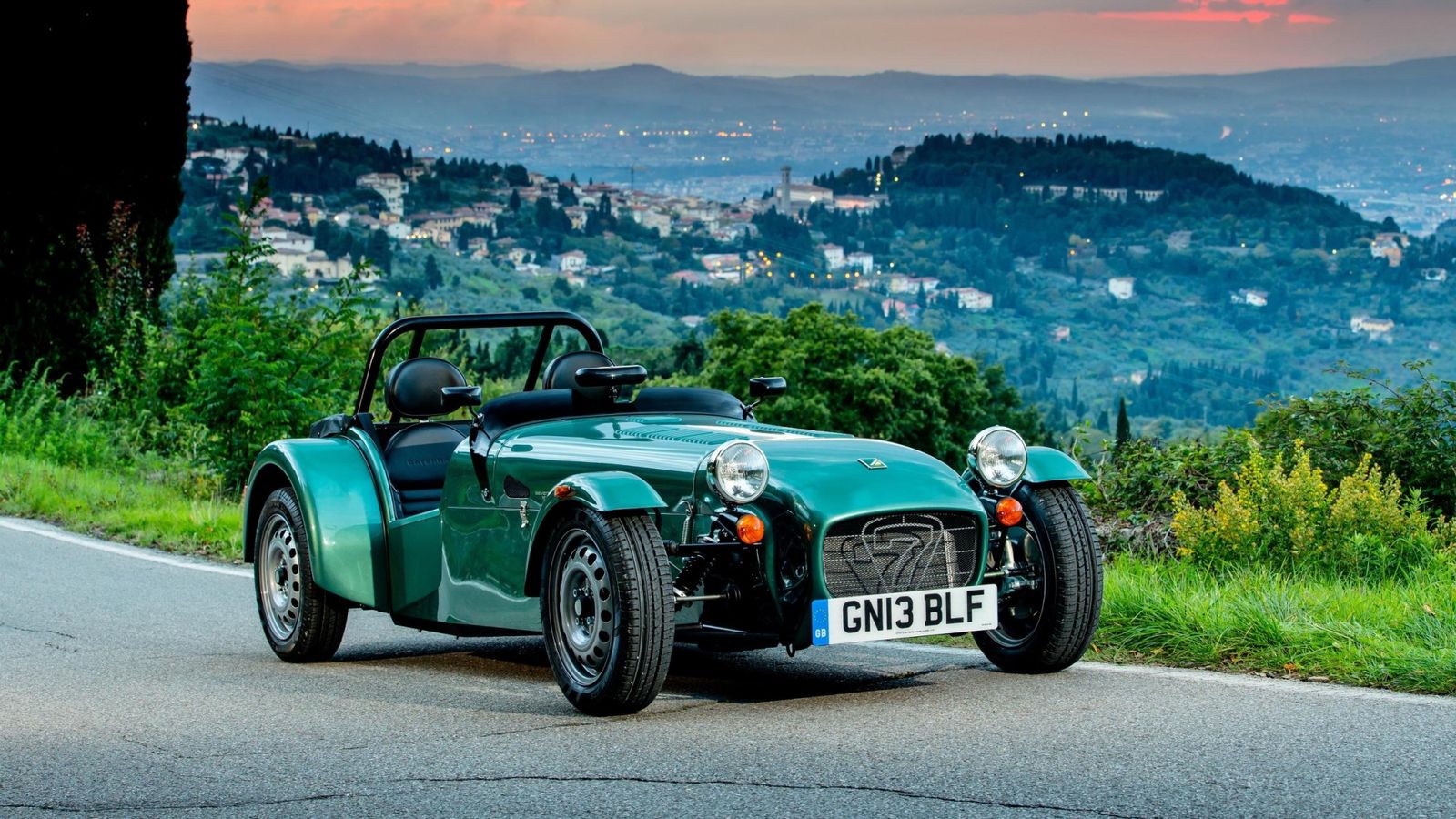 Caterham Seven 160
This is the most classic approach for a lightweight sports car, and by this, we don't mean the design exclusively. The entry-level Seven 160 is a good example of the 'performance through lightweight' ethos. Don't mind the polished brick aero, in this guise, it doesn't even matter.
The only "new" thing about the Seven 160 is the kei-car 660 cc three-cylinder turbocharged engine showing some unimpressive power figures: 80 hp, and 107 Nm (79 lb-ft) of torque.
Yet, thanks to a mere 490 kg (1,080 pounds) curb weight, the Seven 160 boasts a 164 hp per ton power-to-weight ratio, and although the 0-to-62 mph sprint isn't going to blow you over, the sheer driving experience will counterbalance all the car's limitations.