Five cool sedans Ford sold in the United States before deciding to focus on SUVs
Ford will soon discontinue all its sedans from North America, so we take a look at some cool models from the not-so-distant past and even from the present
For many people, Ford's decision to give up selling sedans in North America under its core brand (no decision has been made on Lincoln-branded models) came as a shock.
The sedan has long been an American institution, and Ford played a big part in that. Some might say the Blue Oval is ungrateful to the sedan — after all, the Taurus is largely credited for saving the company from bankruptcy in the mid-1980s.
But nostalgia has no place in an industry as unforgiving as car manufacturing, and Ford seems to have made up its mind for good about the future: building crossovers, SUVs, pickup trucks and commercial vehicles is the only way to remain profitable in North America.
Mind you, Ford will kill its entire North American car lineup in the coming years, with only the Mustang and the Focus Active jacked-up hatchback escaping the slaughter. I get it: customers want crossovers and SUVs, but it should be said automakers themselves are the ones that started aggressively pushing these high-riding vehicles as being the hottest thing since sliced bread.
You've guessed it, I'm not a big fan of SUVs and crossovers, and what I hate even more is the fact that people have been brainwashed into thinking these vehicles are safer, roomier, and cooler. They're not any of those things. They're safer for those who are in them but more dangerous for the other people driving regular passenger cars. They're roomy, but so is a station wagon or a minivan. And don't give me that crap about the tall, commanding driving position — semi trucks have it too, and yet you don't see people driving them to get to work.
If Ford has it right about the future and car dealerships will only sell SUVs, crossovers, and pickups, I'm afraid our streets will become very boring. Until that happens (fingers crossed that it doesn't), let's take a look at five cool sedans Ford sold or still sells in the United States.
1970 Ford LTD Brougham Hardtop Sedan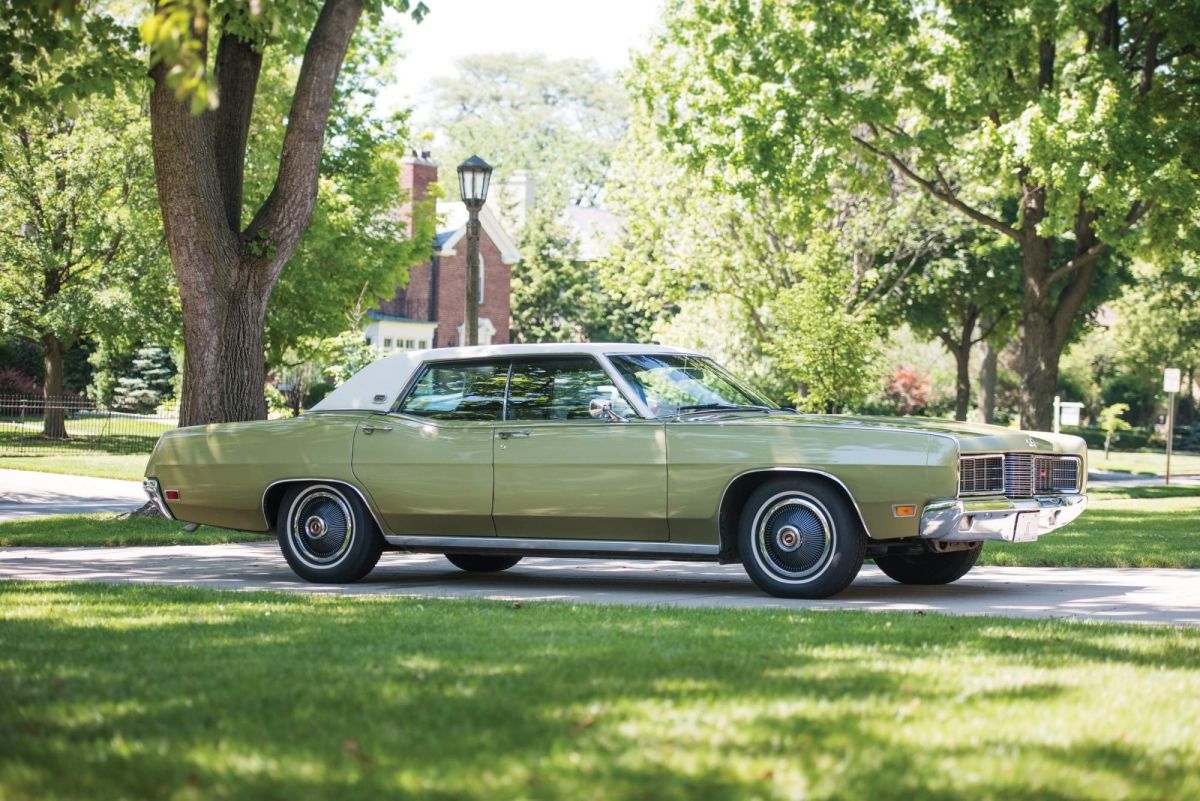 With 360 hp from a 429 cu-in (7.0-liter) Thunder Jet OHV V8 engine and a three-speed C-6 Select Shift automatic transmission with 2.80 rear axle, the 1970 Ford LTD Brougham Hardtop Sedan was one of the last truly full-size American sedans.
Remember, this was before the 1973 oil crisis that would change America's automotive landscape forever, so LTD owners had no concerns regarding fuel economy or the car's massive footprint — the sedan version was 224.1-inches (5,690-mm) long.
The LTD Brougham Hardtop Sedan topped Ford's full-size lineup and is remembered for the powerful engine, high levels of comfort, solid build quality, and reasonable costs. Buyers could fit it with options such as power steering, air conditioning, full tinted glass, AM radio with dual rear speakers, electric clock, and more.
1986-1991 Ford Taurus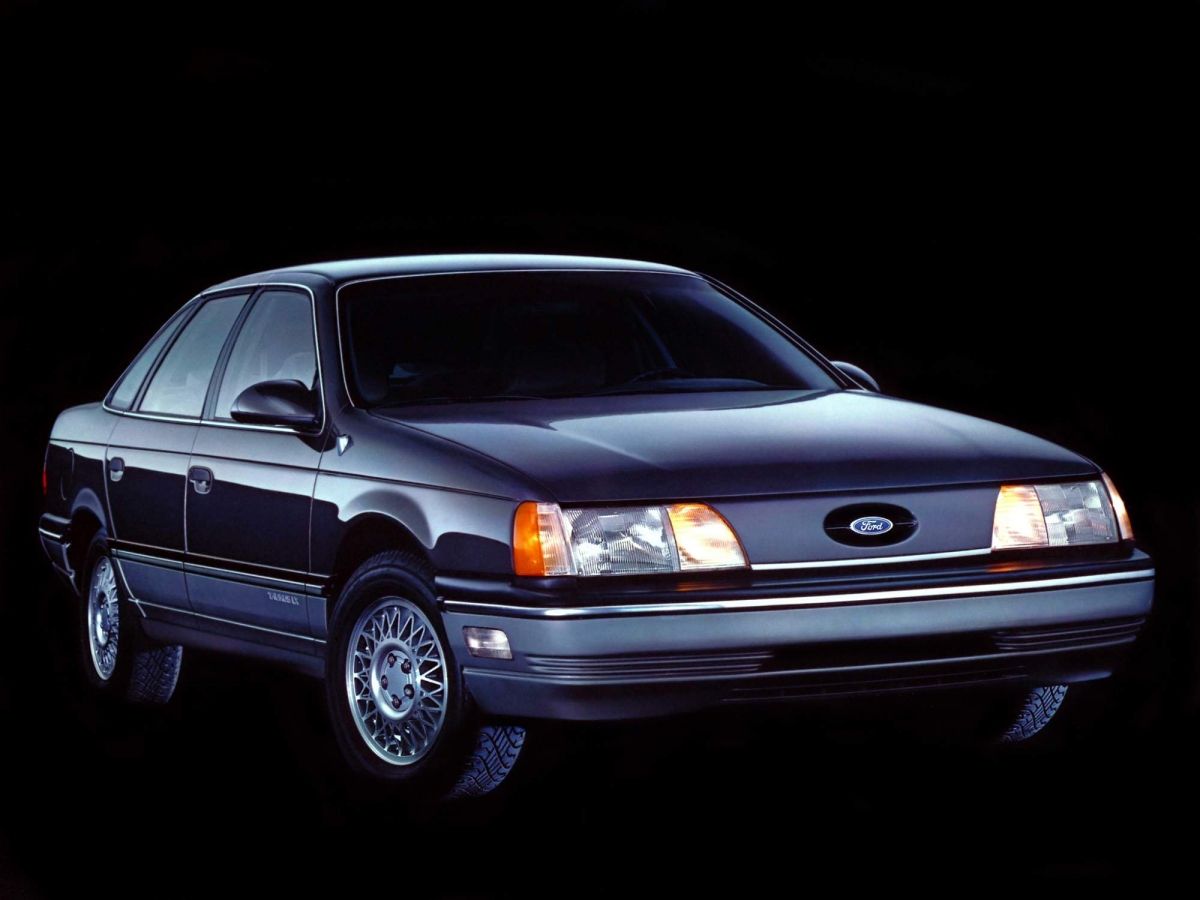 When it launched in 1985 as a 1986 model, the first-generation Ford Taurus marked a complete departure from its predecessor, the slow-selling LTD midsize sedan. The Taurus switched to front-wheel drive and adopted an aerodynamic design that made it more fuel-efficient than rivals.
Its styling was an interesting mix of Europe and America, as the Taurus drew inspiration from both Europe's Ford Sierra and America's Mustang SVO of the time. The car also marked the start of new quality standards for Ford, and the market reception confirmed the company was on the right track.
The Taurus became America's best-selling car for almost the entire decade that followed, with Ford producing three-generations from 1986 to 2006, before reviving the nameplate from 2008 onwards as a full-size sedan. As of 2018, Ford had sold nearly 8 million Taurus sedans and wagons.
1998-2012 Ford Crown Victoria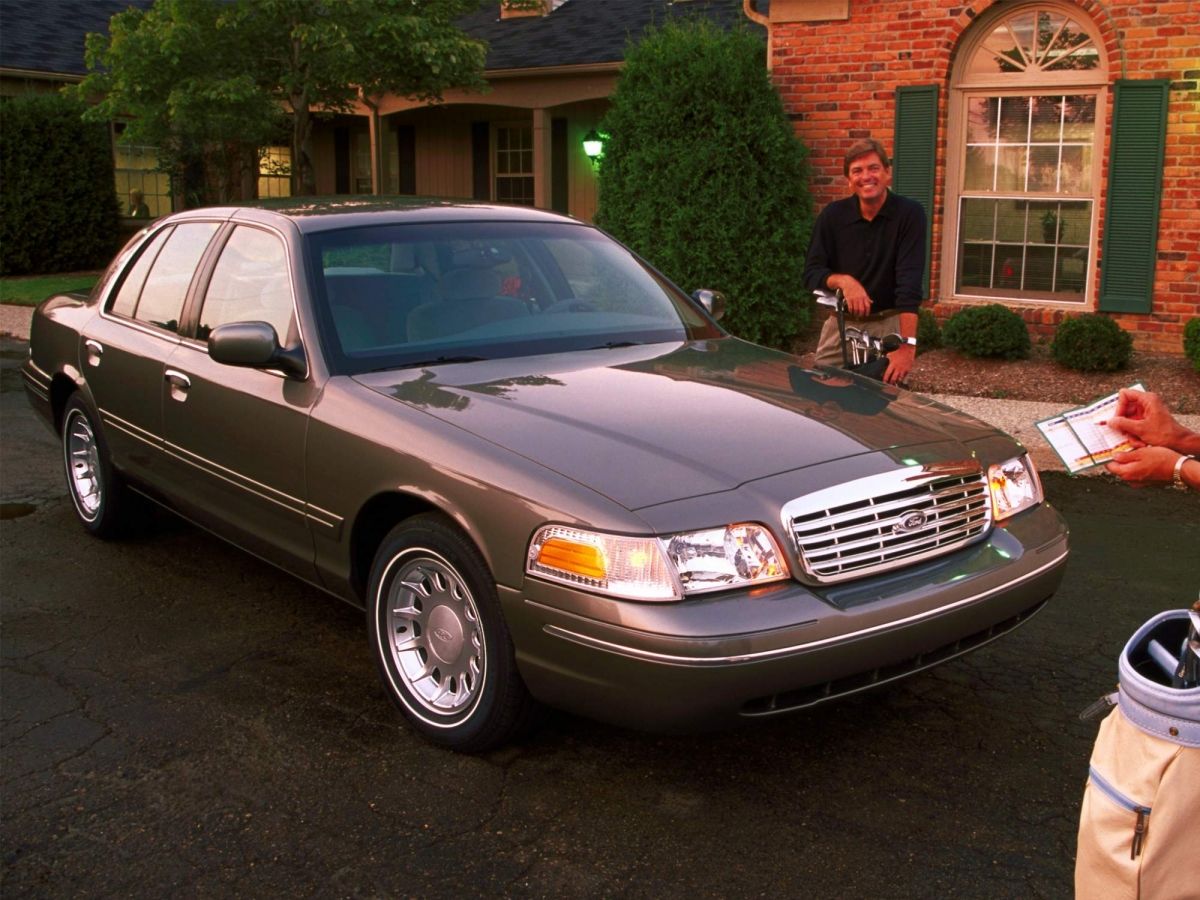 Everyone knows the Crown Vic: it was the vehicle of choice for police departments, federal agencies, and taxi companies across the United States. The Crown Victoria was one of the last surviving body-on-frame rear-wheel-drive full-size sedans in the U.S., as it soldiered on from 1992 to the 2011 model years, over two generations.
Based on Ford's Panther platform (shared with the Mercury Grand Marquis and Lincoln Town Car), the Crown Vic was big (longer than a current Mercedes-Benz S-Class LWB), heavy (from 4,057 lb/1,840 kg), and difficult to maneuver in corners. It was also thirsty since it only came with a 4.6-liter V8 (delivering from 200 hp-250 hp) mated to a four-speed automatic transmission. But people liked it, and it remains one of the most recognizable Ford sedans of all time.
2018 Ford Fusion Sport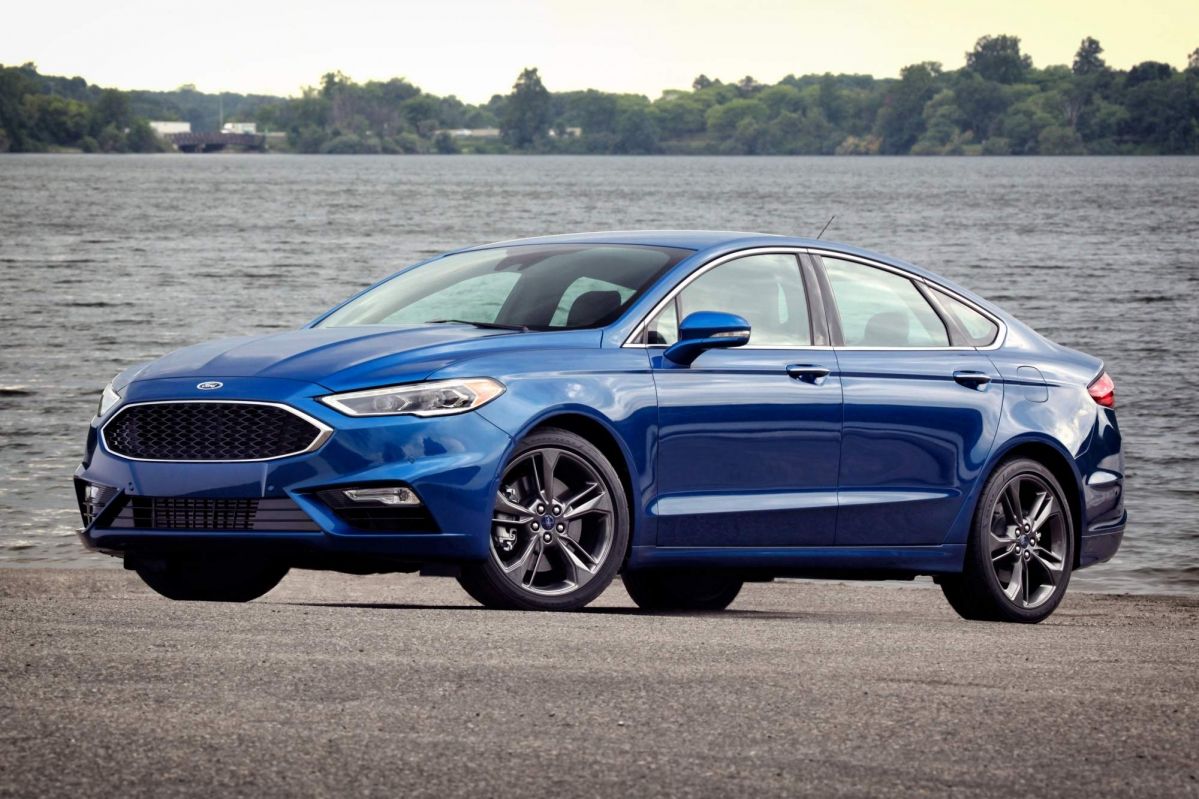 Here's a sedan Ford still sells in North America, the Fusion Sport. With the mid-cycle refresh for the 2017 model year, the Fusion has gained a new Sport trim that turns it into a sleeper. On the outside, it looks just like any other Fusion sedan, but under the hood, there's a 2.7-liter EcoBoost twin-turbo V6 engine linked to a six-speed automatic transmission that sends power to all four wheels.
With 325 hp, 380 lb-ft (515 Nm) of torque, and a Euro-tuned chassis, the Sport is quicker than any other Fusion model: it goes from 0 to 60 mph (0-96 km/h) in 5.2 seconds and reaches a top speed of 131 mph (211 km/h). Not bad at all for a practical mid-size sedan.
2018 Ford Taurus SHO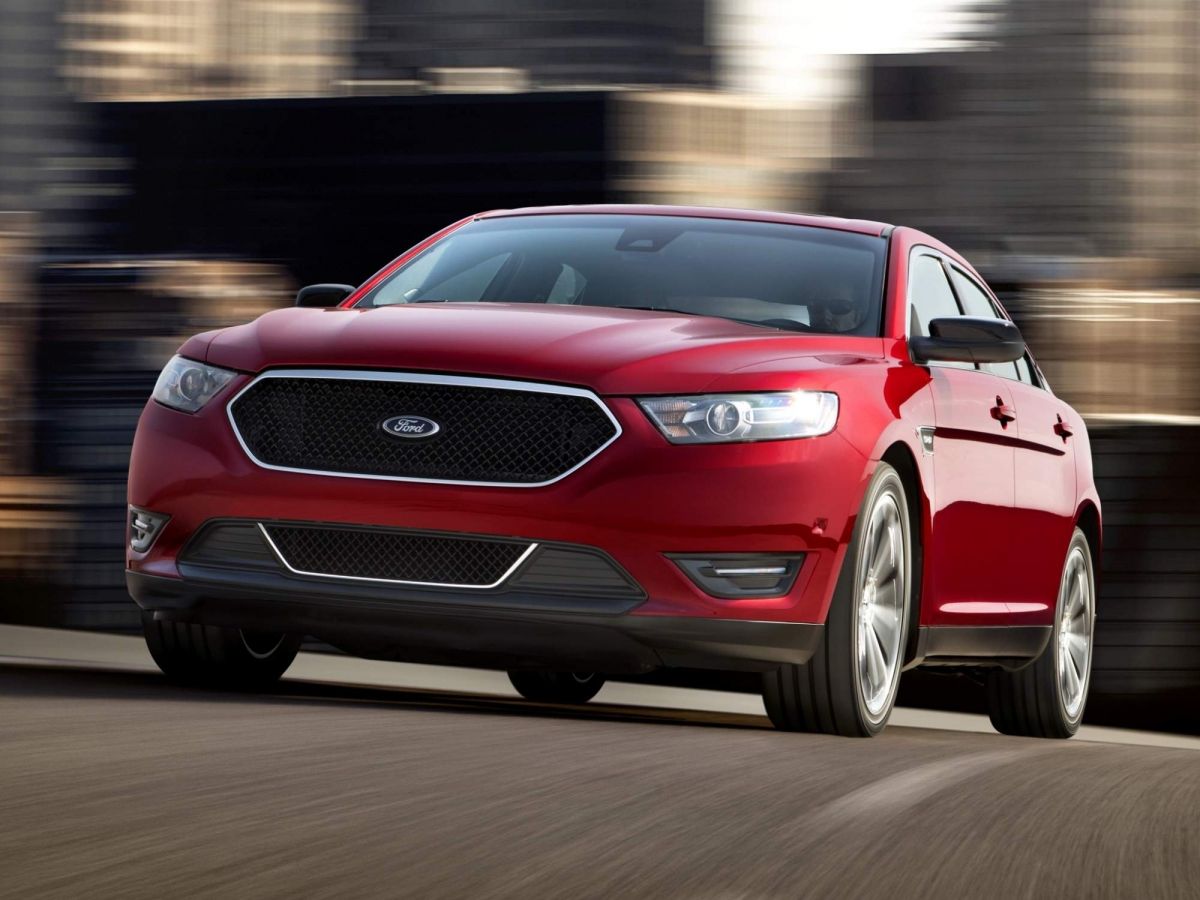 Here's another sleeper sedan Ford still offers in the U.S. but won't for much longer. The Taurus SHO (Super High Output) is the high-performance version of the Taurus full-size sedan and, despite its somewhat bland looks, it offers plenty of fireworks.
It's powered by a twin-turbocharged 3.5-liter EcoBoost V6 engine that makes 365 hp at 5,500 rpm and 350 lb-ft (475 Nm) of torque at 1,500-5,000 rpm. Mated to a six-speed automatic transmission with paddle shifters that sends torque to all four wheels, the engine allows the full-size sedan to accelerate from 0 to 60 mph (0-96 km/h) in a little over 5 seconds. Mind you, the Taurus SHO is not that agile in corners, but it compensates for that with good ride quality, a giant trunk, and a quiet cabin.
READ MORE: Five sleeper sedans you can buy in the United States