For starters it looks the business both inside and out and has the 1980s best looking digital gauges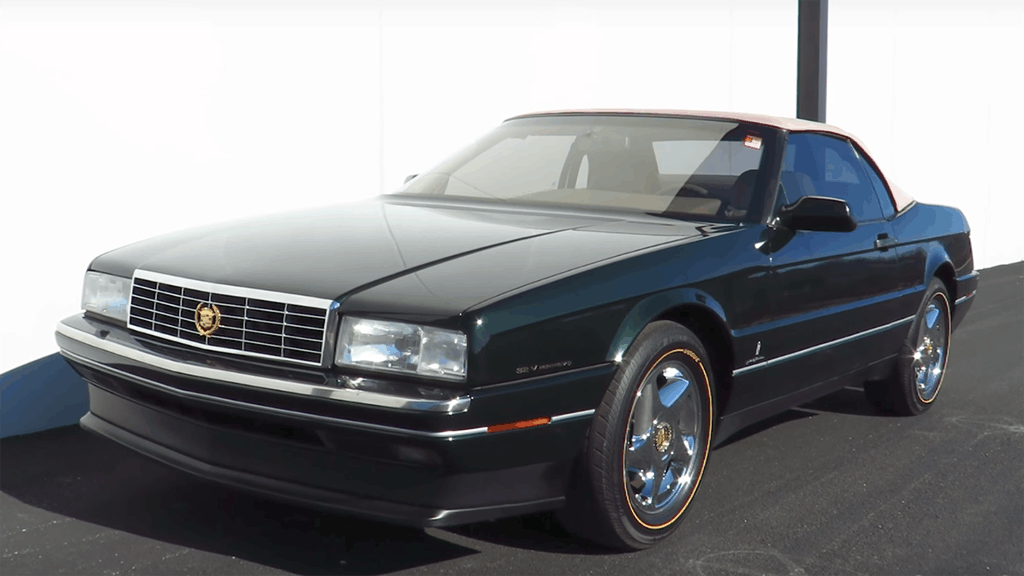 Cadillac had a lot of faith in the Allante when it launched the drop-top back in 1986, hoping to steal back some buyers from the likes of the Mercedes SL. It didn't really do that and by the time it was being retired, in 1993, only just under 22,000 units had been assembled.
But why are we giving this car a second look over 20 years after it was retired? Well, because I think it's a really cool car and my arguments are as follows:
First off it looks like an incredibly sexy and expensive luxo roadster, much nicer and sleeker than anything made on that side of the pond in the late '80s. And there's a good reason why it looks so good and different to other Cadillacs and competitors alike: its body was not only designed by Pininfarina, but also built by the company in Italy.
Secondly, it has a great interior, especially by 1980s standards, featuring climate control, electrically-adjustable seats with memory function and a design that won't make you want to tare it up with an axe (as was the case with many motors of the era).
Next up is its fully digital gauge cluster that looks so much better than anything conceived in its decade and the one that followed. The displays are color and offer good sharpness – they don't feel gimmicky and there just for the sake of it like they did in other contemporary cars.
On top of that, it was apparently surprisingly good to drive for what it was. It rode on a shortened ElDorado platform which meant it had a 4.1-liter V8 up front that sent all of its 170 hp to the front wheels. It had fully-independent suspension on all four corners and according to period reviews good steering and braking capability.
Finally, it's worth noting that a large number of Allantes have survived over the decades, and even now if you go search for one offered for sale, it will most likely fall under the $5000 mark and be quite sound aesthetically and mechanically – they really seem to have made them last, which is surprising given the fact that it's a late 1980s-to-mid-1990s GM product. But it was bespoke enough then to warrant attention, and even more so now when its sexy 80s Euro lines are really coming back into fashion.
I think this is a future classic, so get 'em while prices are still low.