In pictures: 50 years from the first Mercedes-Benz E-Class coupés
A story of German beauty and power
Mercedes-Benz has a delightful picture gallery for its fans, and it's especially pleasing for those loving its classic coupés
Fifty years ago, Mercedes-Benz unveiled the 114 model series coupé. The two-door long-distance vehicle rounded off the top end of the "Stroke Eight" model range. It was the start of a five-decade of elegant, luxurious coupés that became instant classics. Starting from 1993, they would be known by the E-class moniker, but Mercedes-Benz published a story in which it recounts the not-so-humble beginnings of its midsize coupés.
The coupé design set the new car apart from the four-door model: the front and rear windows were flatter than those of the saloon and, together with the 45 mm lower roofline, created a dynamic silhouette. There were also frameless and fully retractable side windows at the front and rear, while the absence of a B-pillar created a bright, breathing interior.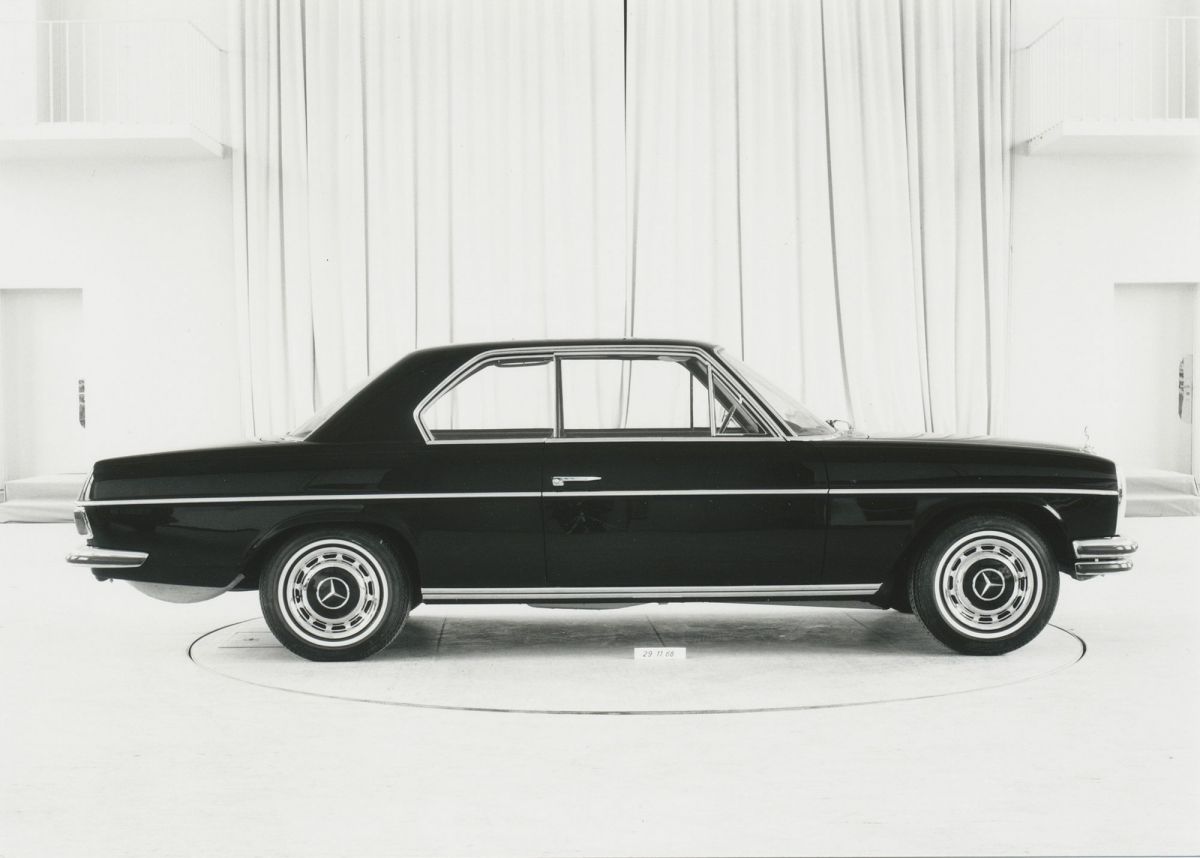 The coupés used only the six-cyl carburetor engine borrowed from the top 250 (96 kW/130 hp) saloon. The variant of the M 114 engine with Bosch D-Jetronic electronic fuel injection in the 250 CE (110 kW/150 hp) was reserved for the coupés. This more powerful variant quickly become the star of the new coupés.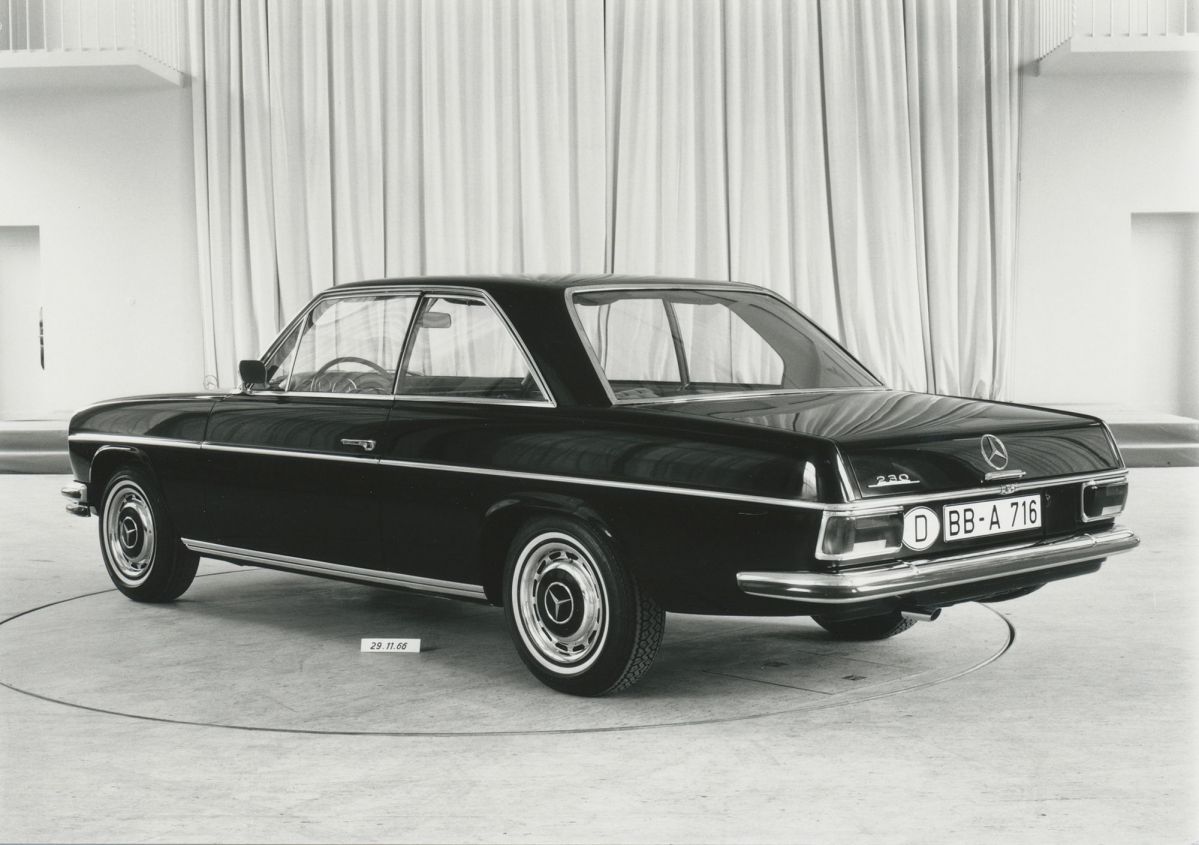 In tests, the car almost reached the magical mark of 200 km/h, which was still outstanding for passenger cars at the time. Starting in 1969, the Mercedes-Benz 250 C with a 2.8-liter M 130 engine (96 kW/130 hp) with reduced output reached North America. From 1972 onwards, this engine became the standard for the 250 C, when Mercedes-Benz presented the new 280 C (118 kW/160 hp) and 280 CE (136 kW/185 hp) coupé models.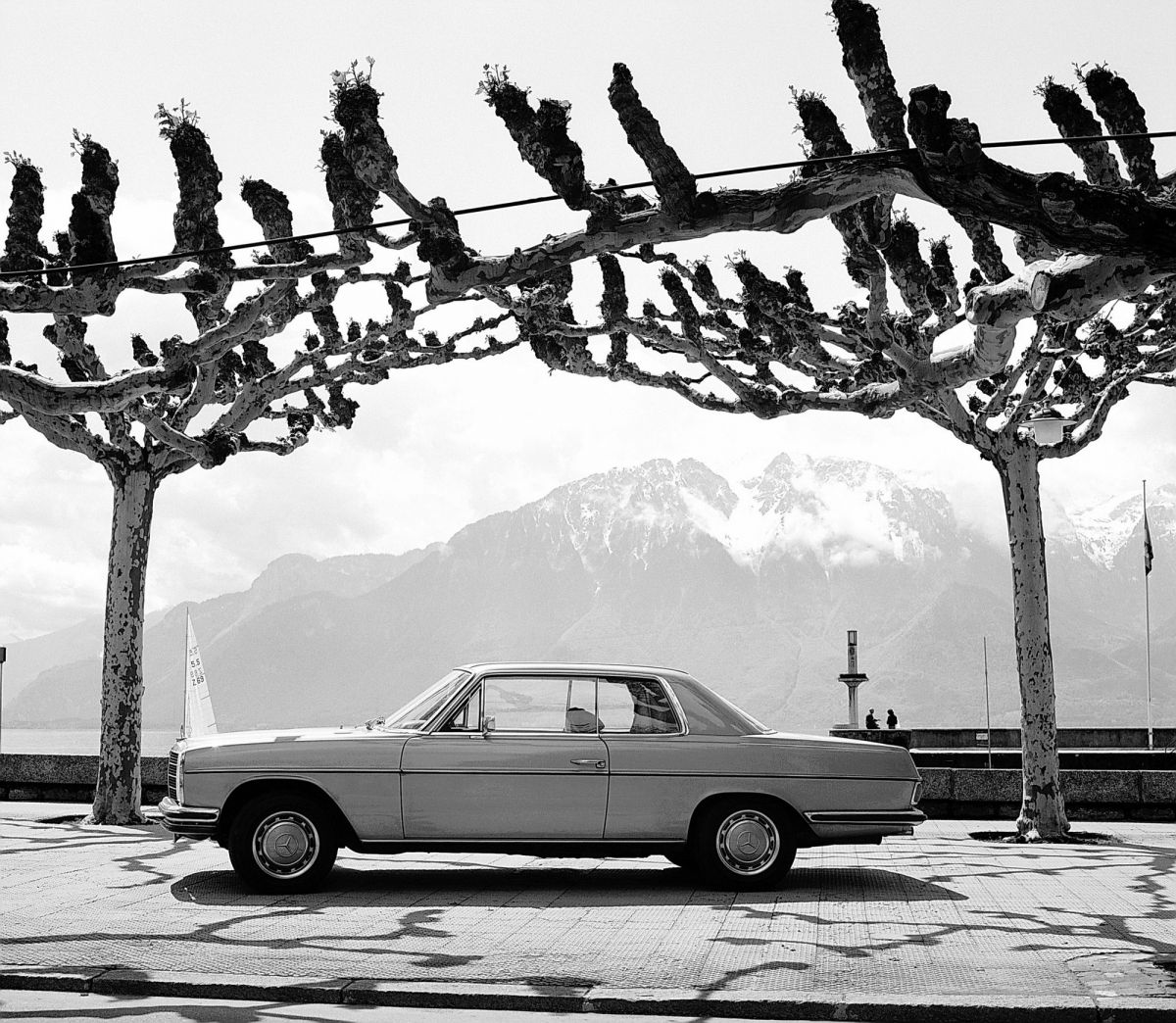 In 1973, Mercedes-Benz introduced the facelifted coupés of the upper mid-range series. The Stuttgart-based brand retained the 250 C, 280 C, and 280 CE engines. Now, the focus was on safety, which translated into movable outside mirrors that could be adjusted from the inside, dirt-repellent trim on the A-pillars and dirt-resistant tail lamps.
As early as 1973, the coupés of the 114 model series were fitted with the four-spoke safety steering wheel from the S-Class, head restraints and automatic safety belts for the front seats as standard equipment. The simultaneously revised design included elements of the S-Class 116 model series introduced in 1972, such as a low and wide radiator grille and a redesigned front apron.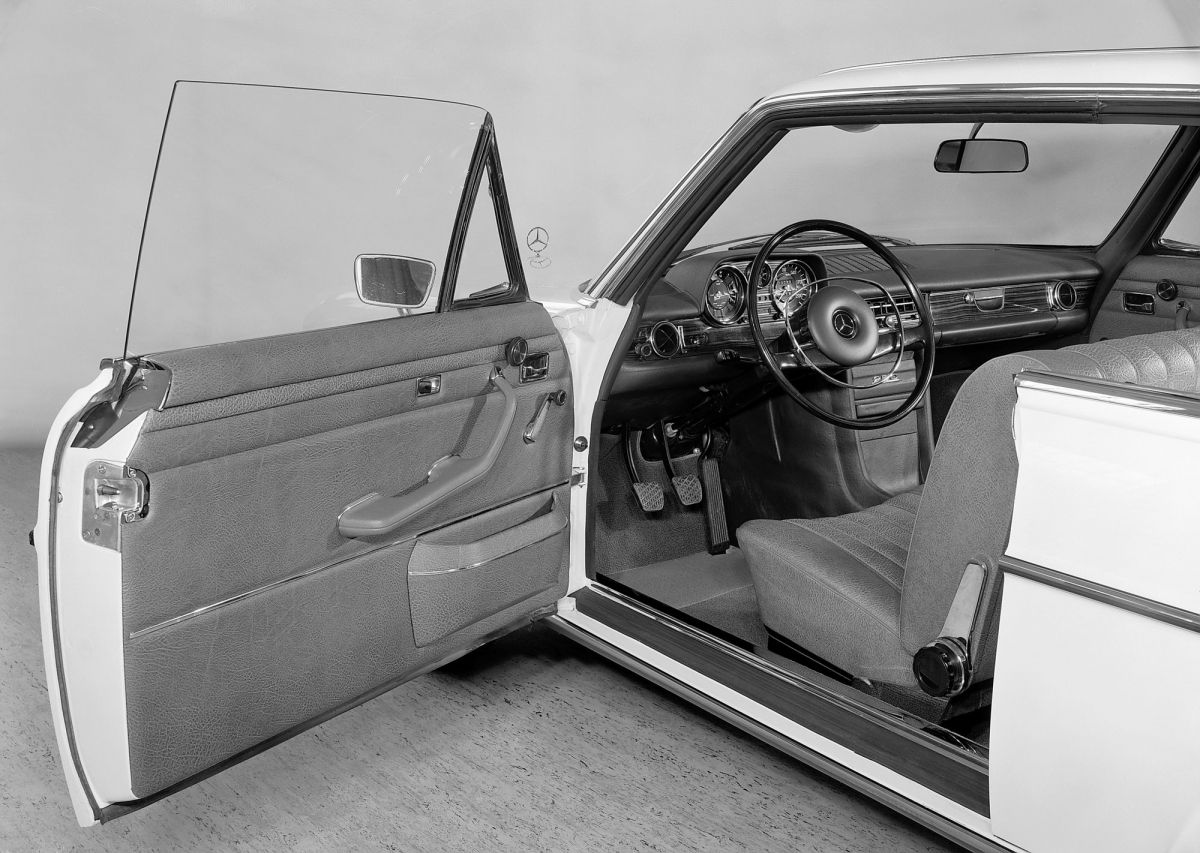 The first-generation analog-electric Mercedes-Benz Teldix anti-lock braking system was also tested on the 114 model series in 1970. Mercedes-Benz would develop this technology into the full-fledged ABS system along with Bosch, offering it on the market in 1978.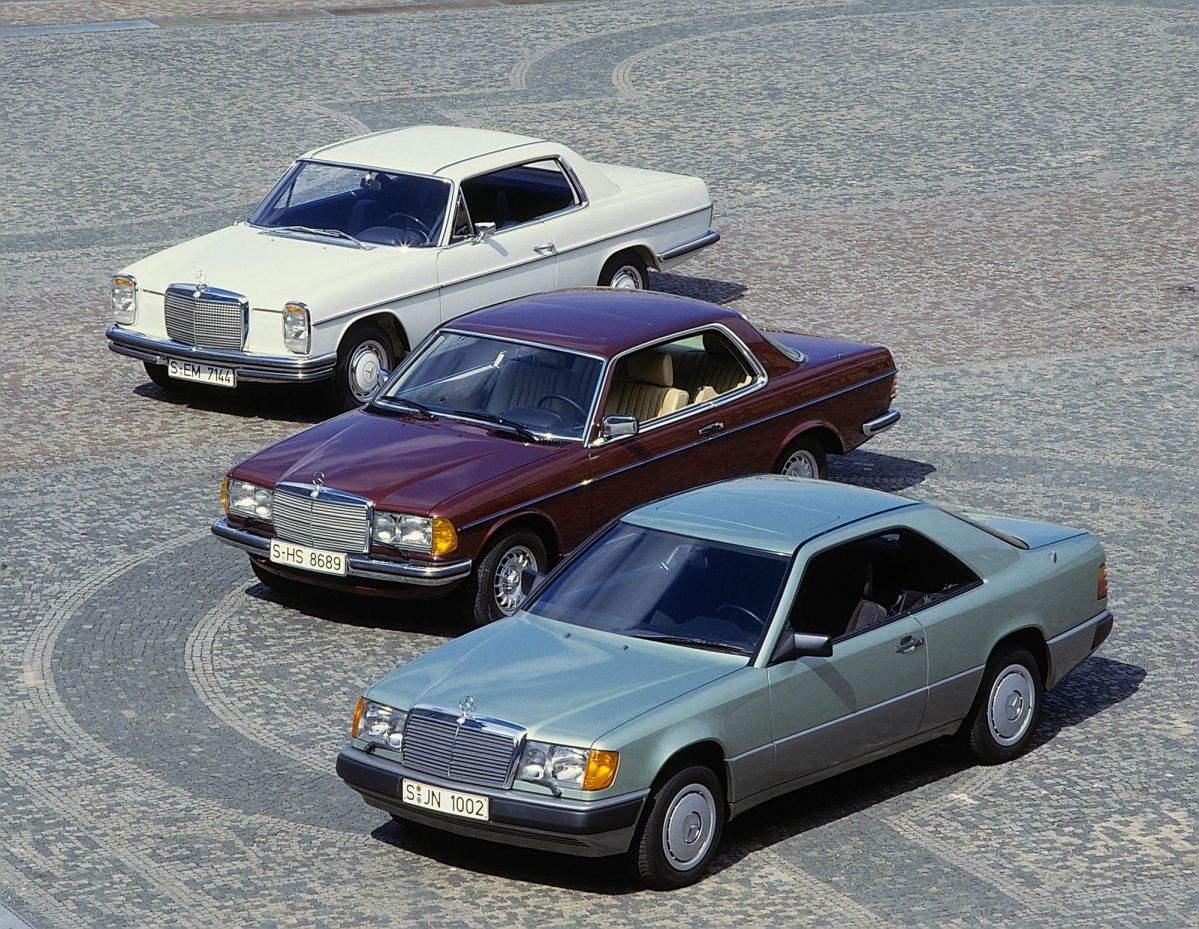 It was just the start of five decades of automotive magic.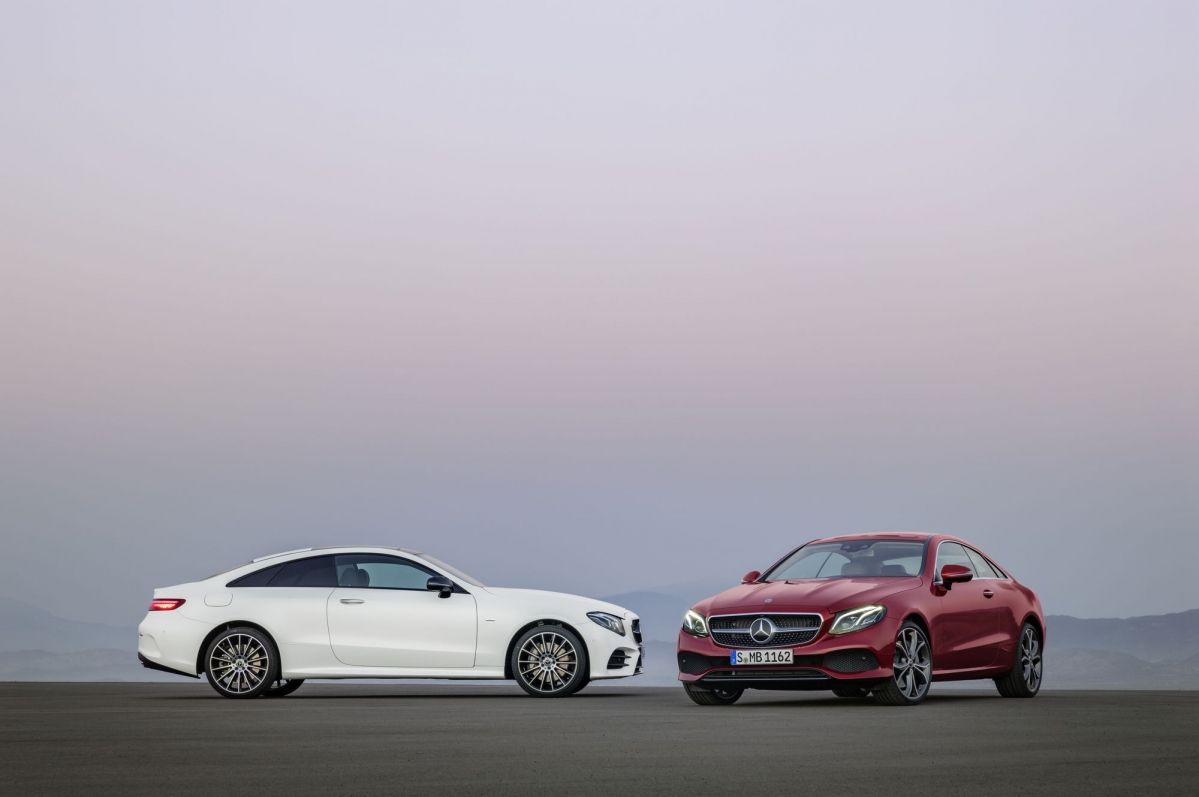 READ MORE: 2017 Mercedes-Benz E-Class E400 4Matic test drive: More is more