Japan wanted its own Hummer, so Toyota built the Mega Cruiser
Think of it as the Hummer H1 from a parallel universe... that exists
We've all heard of AM General's Humvee that has become the default transport vehicle for U.S. armed forces since 1984.
The Humvee's involvement in the Gulf War of 1991 made it so popular that a civilian version launched the following year, the Hummer H1. But while the success (and demise) of the Hummer line of vehicles is well-documented, few people know that the H1 had a Japanese alter ego, the Toyota Mega Cruiser.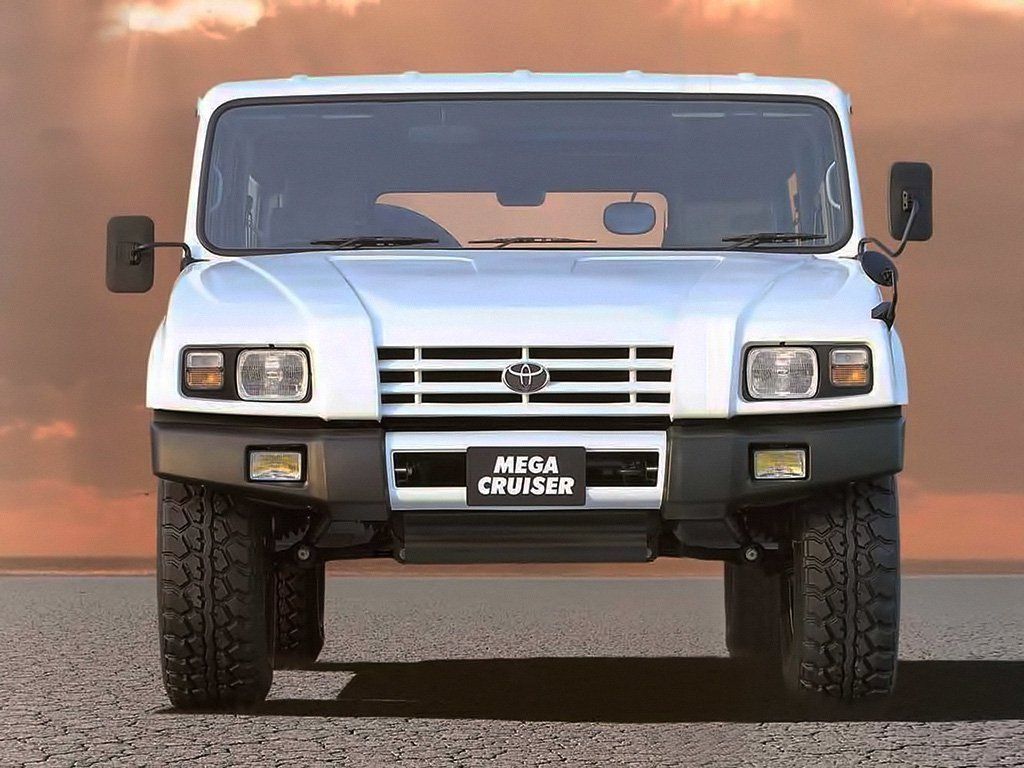 First introduced at the 1993 Tokyo Motor Show as a concept (notice the timing), the Mega Cruiser went on sale in January 1996 in Japan, in both military and civilian versions. Described by Toyota as having "outstanding capabilities for working in arduous conditions such as in rescue work during natural disasters," the four-wheel-drive vehicle immediately appealed to the Japan Self-Defense Forces (JSDF), which used it to transport infantry, heavy mortars, and surface-to-air missiles, among other dangerous things.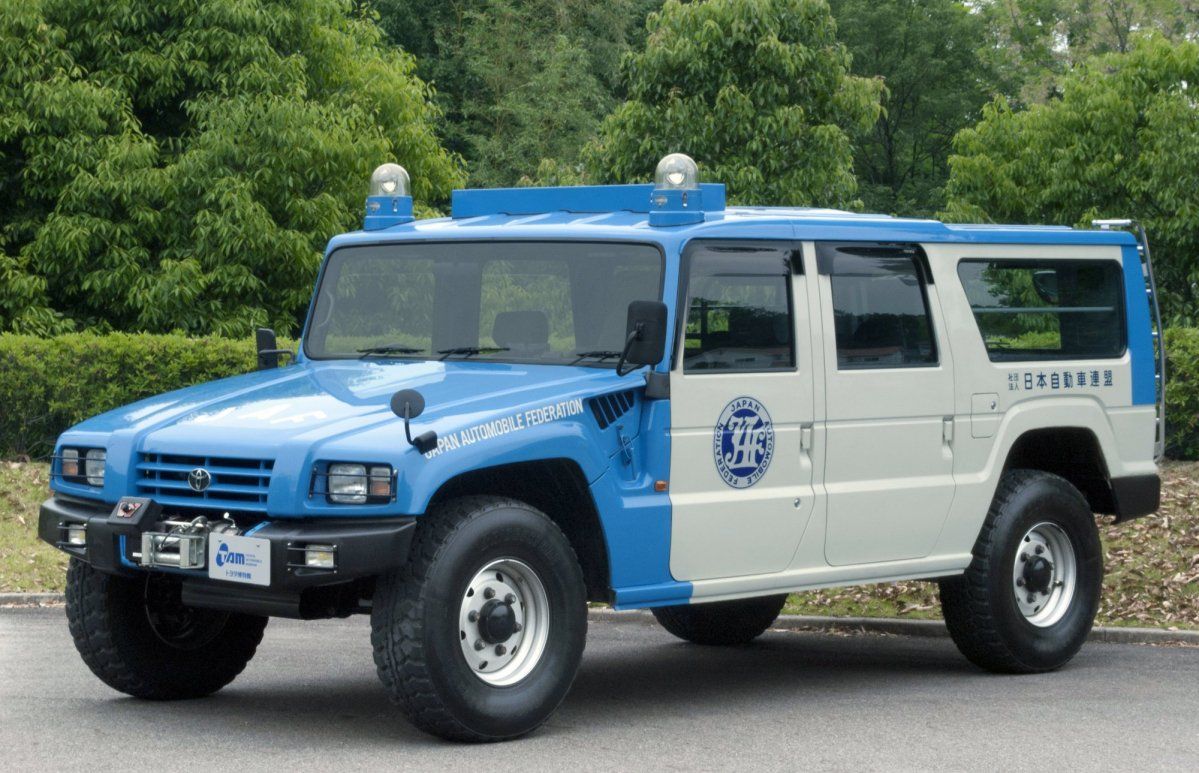 Thanks to its "outstanding performance in difficult driving conditions such as on rough-terrain and steep slopes," the Mega Cruiser was also used by the Japanese Automobile Federation as a disaster relief vehicle. While most of the production run went to the Japanese military, some Mega Cruisers were sold as civilian versions. But one would have to be really affluent to afford to run a Mega Cruiser in Japan, given the exorbitant taxes imposed by the local government for big, heavy vehicles with large displacement engines.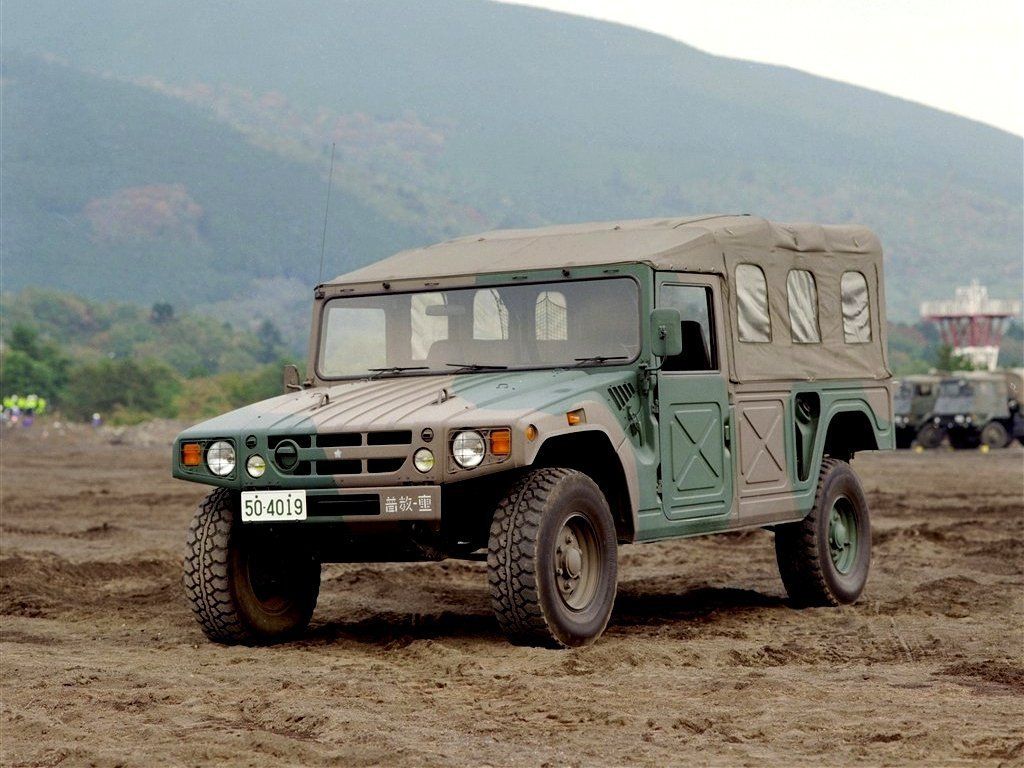 Looks-wise, there's no need to debate where Toyota took inspiration from for its Mega Cruiser, so we'll focus on finding out what made it so capable off the beaten track. For starters, it had a full-time four-wheel drive system, a two-speed transfer case with center differential lock, as well as torque-sensing LSDs with front and rear locking mechanisms.
Add to that the high approach and departure angles, as well as the 420-mm (16.5-in) ground clearance (thanks in part to the 37-inch tires) and it's hard to think of a scenario in which the Mega Cruiser got stuck. It also had standard four-wheel steering (4WS) which turned the rear wheels to a maximum angle of 12 degrees, allowing for a turning radius of just 5.6 meters (220.5 inches).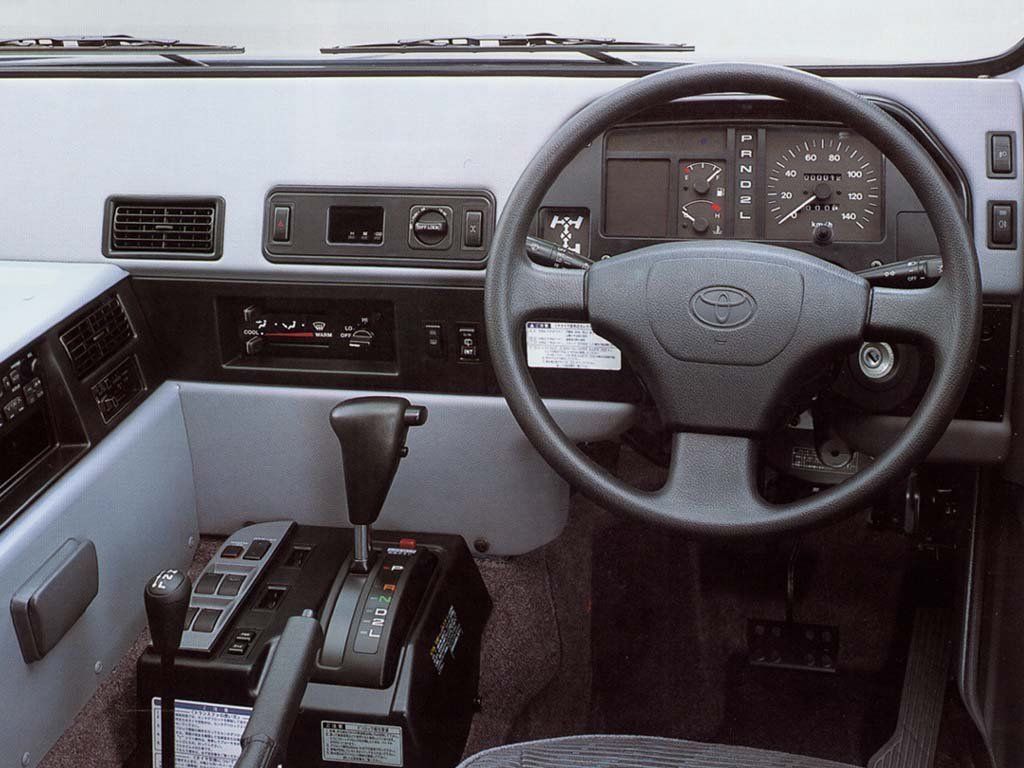 That was remarkable given the Mega Cruiser's size: we're talking about a vehicle that was 5,060-mm (200.4-in) long, 2,170-mm (85.4-in) wide, and 2,075-mm (81.7-in) high, with a wheelbase of 3,395 mm (133.6 in). The generous footprint allowed it to accommodate six-people (two passengers in the front and four in the rear) and 600 kg (1,322 lb) of cargo in a 2,050-mm (80.7-in) wide luggage area.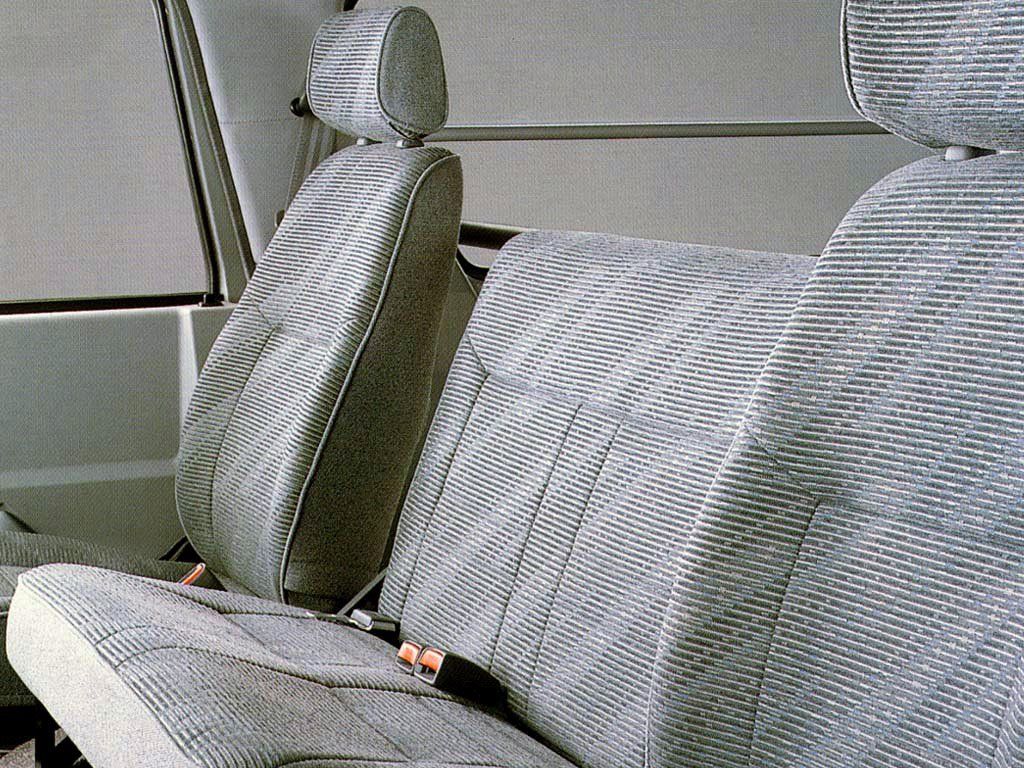 As you can imagine, the Toyota Mega Cruiser was a heavy vehicle, tipping the scales at 2,850 kg (6,283 lb). That meant it needed a powerful engine, and the automaker gave it a 4.1-liter four-cylinder intercooled turbo diesel unit that produced 155 hp at 3,200 rpm and 382 Nm (282 lb-ft) of torque at 1,800 rpm. At the time, Toyota quoted a fuel consumption of 9.3 l/100 km (25.3 mpg US) at a constant speed of 60 km/h (37 mph) — well, at least the 108-liter fuel tank meant driving range was decent.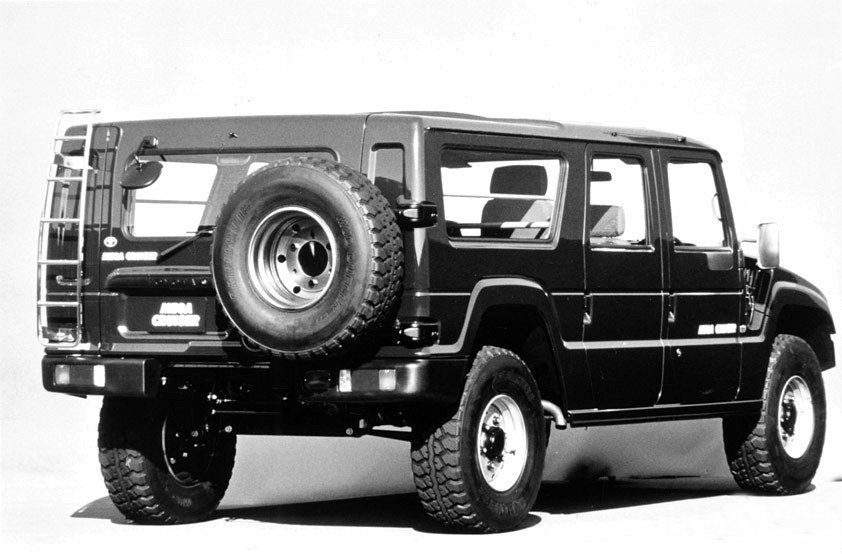 If you're wondering how the Mega Cruiser handled on the tarmac, the double-wishbone, four-wheel independent suspension made it way more stable, maneuverable, and comfortable than the Hummer — since the vehicle's design brief included the use as a transport vehicle for accident and disaster victims.
Stopping power was ensured by inboard-type ventilated brake disks (placed close to the differentials) on all four wheels to reduce unsprung weight. As with the Hummer, the Mega Cruiser featured an optional tire pressure control system that allowed the driver to reduce rear tire pressure during driving for better performance on soft surfaces such as mud and snow.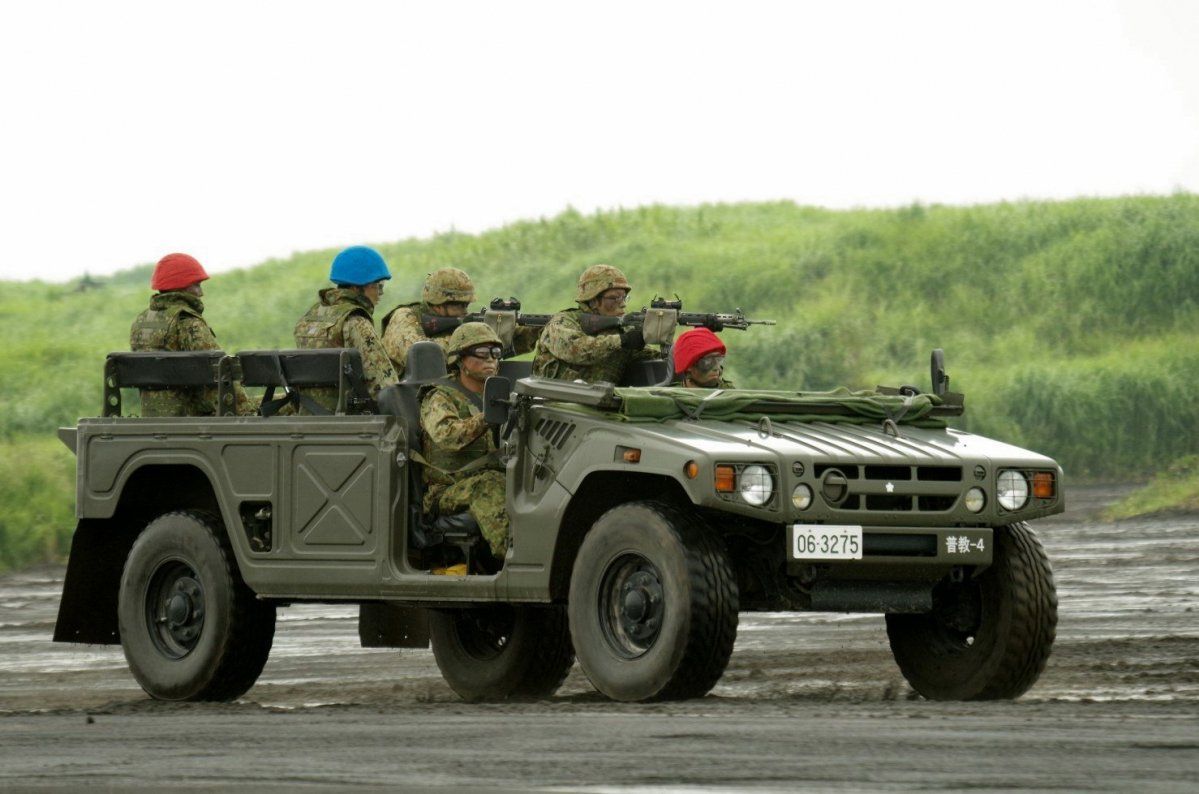 Even though production ended in 2002, the Mega Cruiser still clings on to the title of Toyota's biggest ever SUV — yes, it's bigger than a Land Cruiser. It's also very rare, which means a used example will set you back around $80,000. Is that worth it, considering that people will say you drive a Hummer anyway?
Story references: Toyota, TTAC