It was purchased in 1922, then converted in Soviet Russia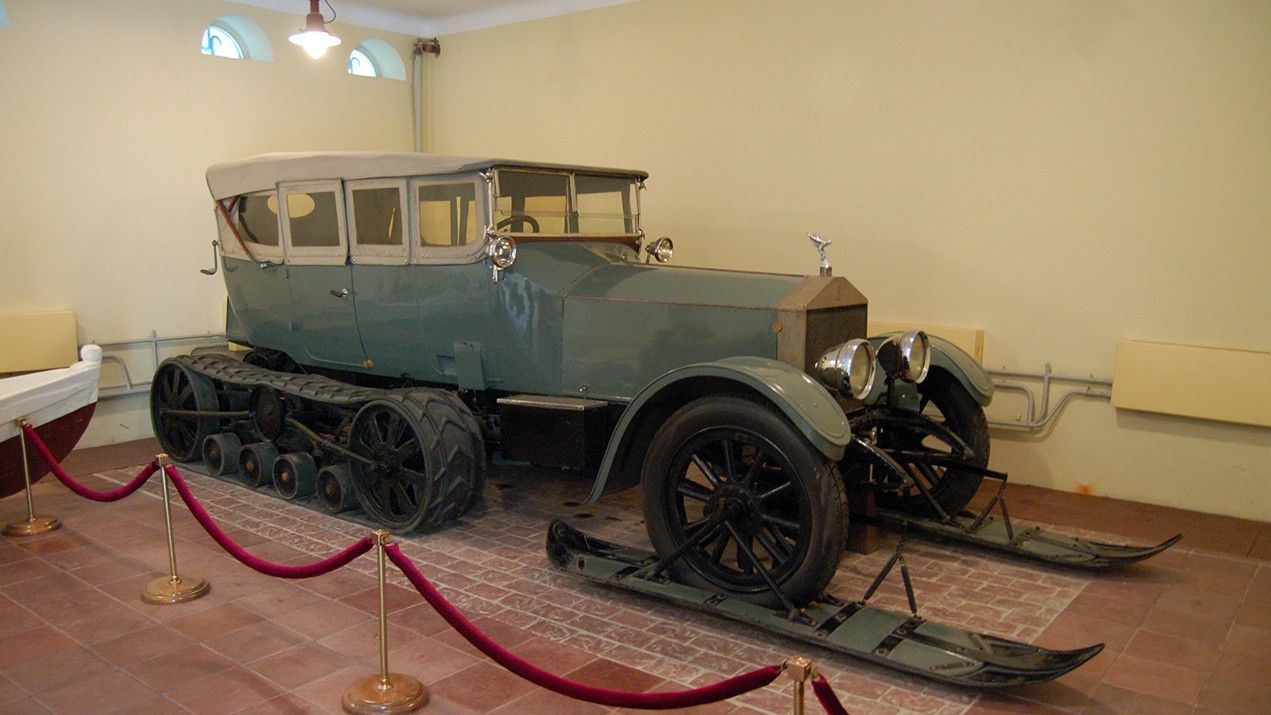 Vladimir Ilyich Ulyanov Lenin's fondness for western motor vehicles is nothing new and some say he had as many as nine Rolls Royce cars at one point, although the actual historical recount says he only had three. Regardless, one of them was this excessively cool-looking early Silver Ghost which he acquired in 1922 and had turned into the half-track configuration you see here.
After the vehicle was purchased, it was locally converted at the Putilov plant, now known as the Kirov plant in Sankt Petersburg and used Kégresse tracks. This style of tracks used rubber or canvas in place of the usual interlocking metallic links, and the idea behind it was that it could be fitted to a regular wheeled vehicle in order to make it able to cross snow, sand or mud.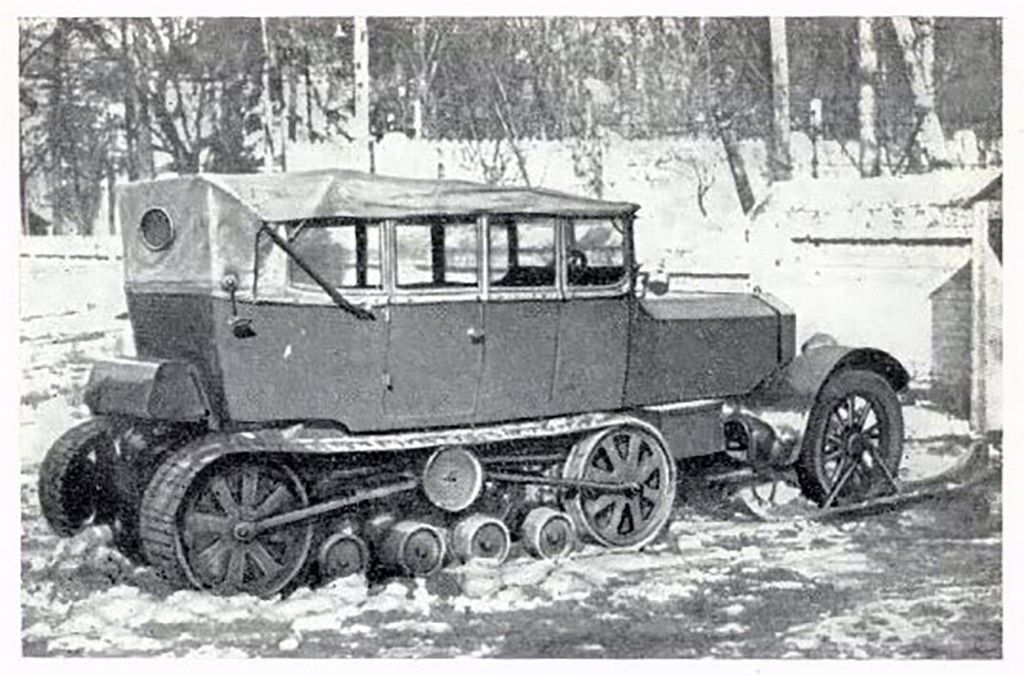 The conversion was carried out by the man who came up with the system and gave it its name, Adolphe Kégresse, who also came up with the dual-clutch transmission. He was actually the personal driver for Tsar Nicholas II for whom he converted a series of vehicles into half-tracks, including this Packard pictured below.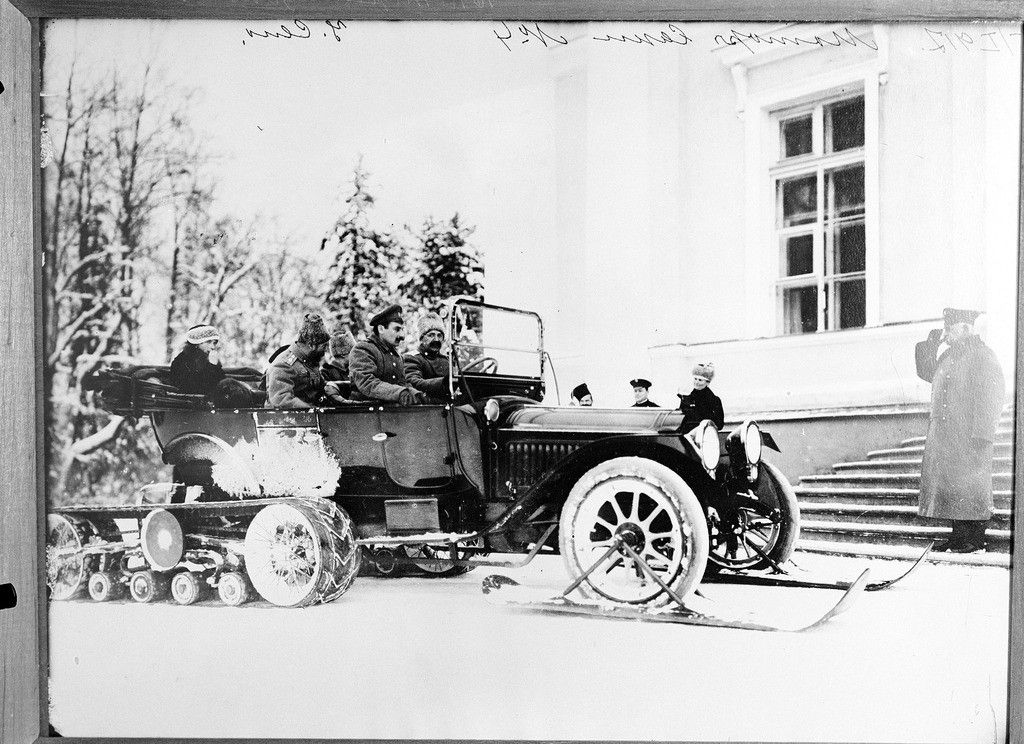 Details on when, where and how Lenin's Roller was used, but nowadays it's a museum piece at the Gorky-Leninskiye Museum, one which you should not miss if you find yourself on the southern outskirts of Moscow, where the museum is located (main building pictured below).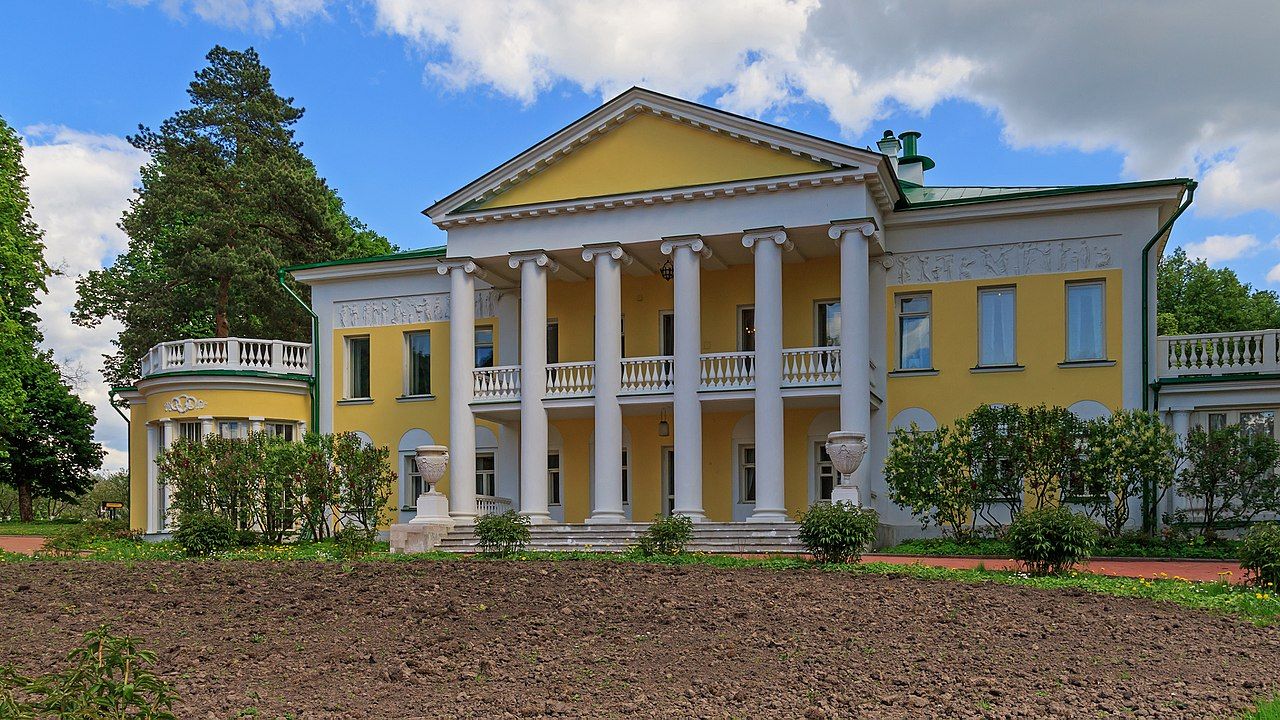 It looks like it hasn't moved in a while (all recent shots and videos of it show it in exactly the same spot), but it is original, intact and well maintained (albeit as a static museum piece). The grounds where it is located are also worth a visit as most of what's there is untouched since the 1920s and is packed with history.