Old and new 911 in one breathtaking package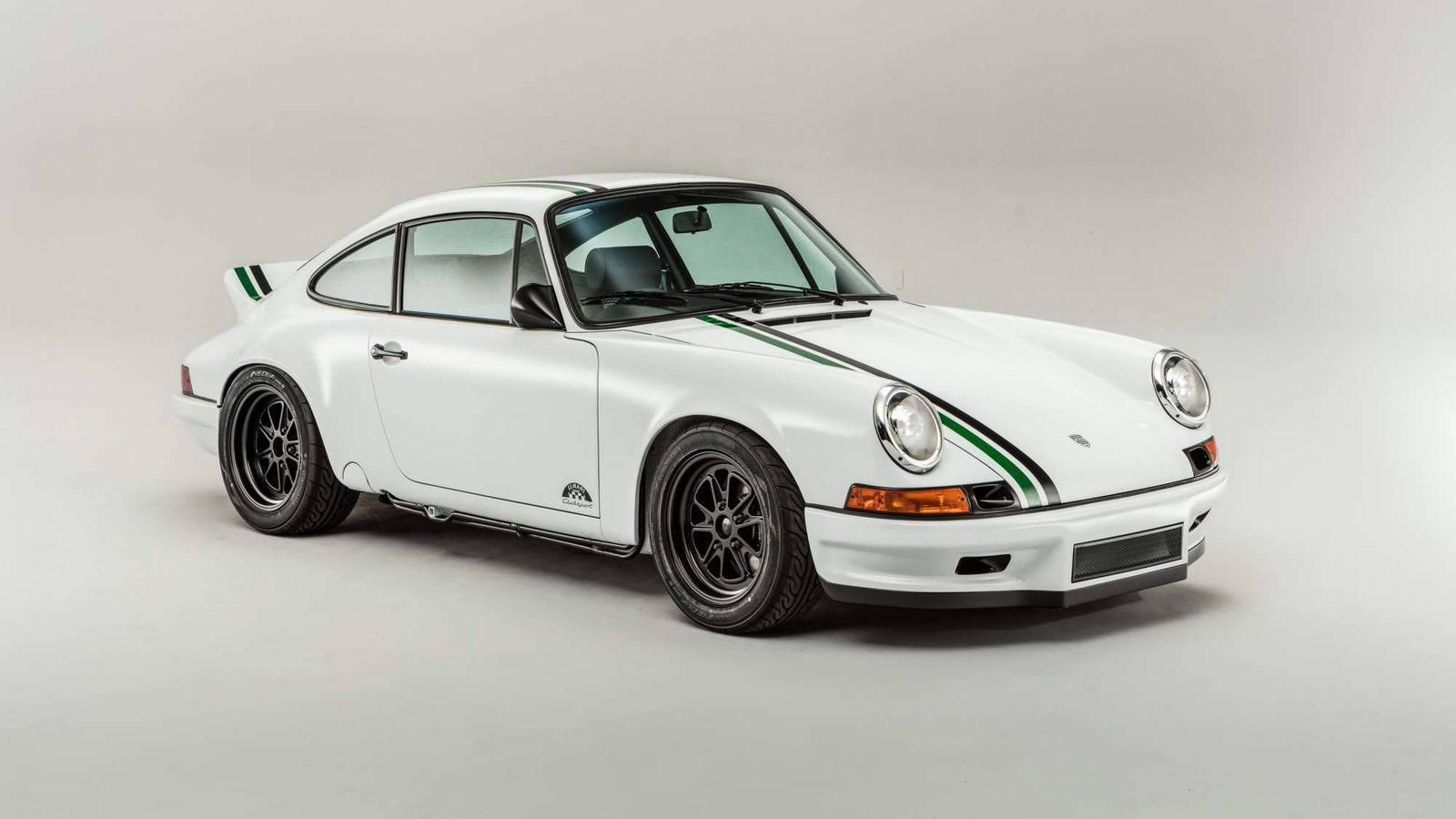 When it comes to 911 restomods, California-based Singer is the first company that comes to mind — and for all the good reasons.
But the United Kingdom has its fair share of custom 911 creators, and Paul Stephens ranks high among them. If you don't believe us, check out the independent specialist's limited-edition Le Mans Classic Clubsport model.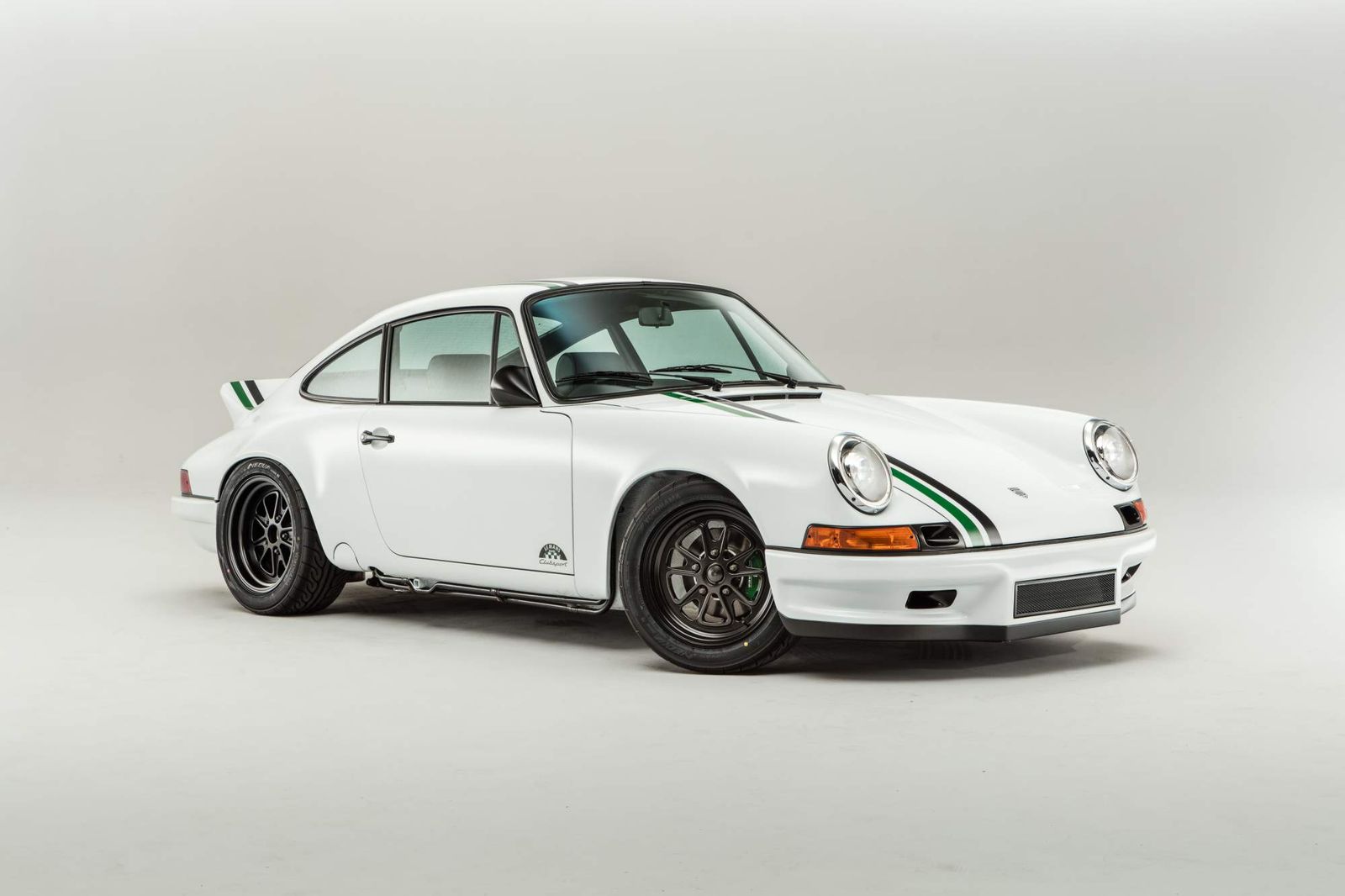 Unveiled in London yesterday, the custom creation is based on Paul Stephens' Clubsport model launched in 2017 and, like that car, it uses a 964 body tub as a starting point. As its name suggests, the 911 restomod is a tribute to the biennial Le Mans Classic Race, started by the Automobile Club de l'Ouest and Peter Auto in 2002.
[NativeAd]
The project starts with an original 911 body tub, which is then restored before being converted into a Clubsport model. When we say restored, that means rebuilt to as-new condition. Even in those early stages of the build, Paul Stephens makes several changes aimed at reducing weight.
Those include a lightweight de-seamed roof panel (including sunroof delete), lightweight aluminum bonnet, lightweight composite bumpers and engine cover, lightweight soundproofing, and aerodynamically-designed lightweight side mirrors.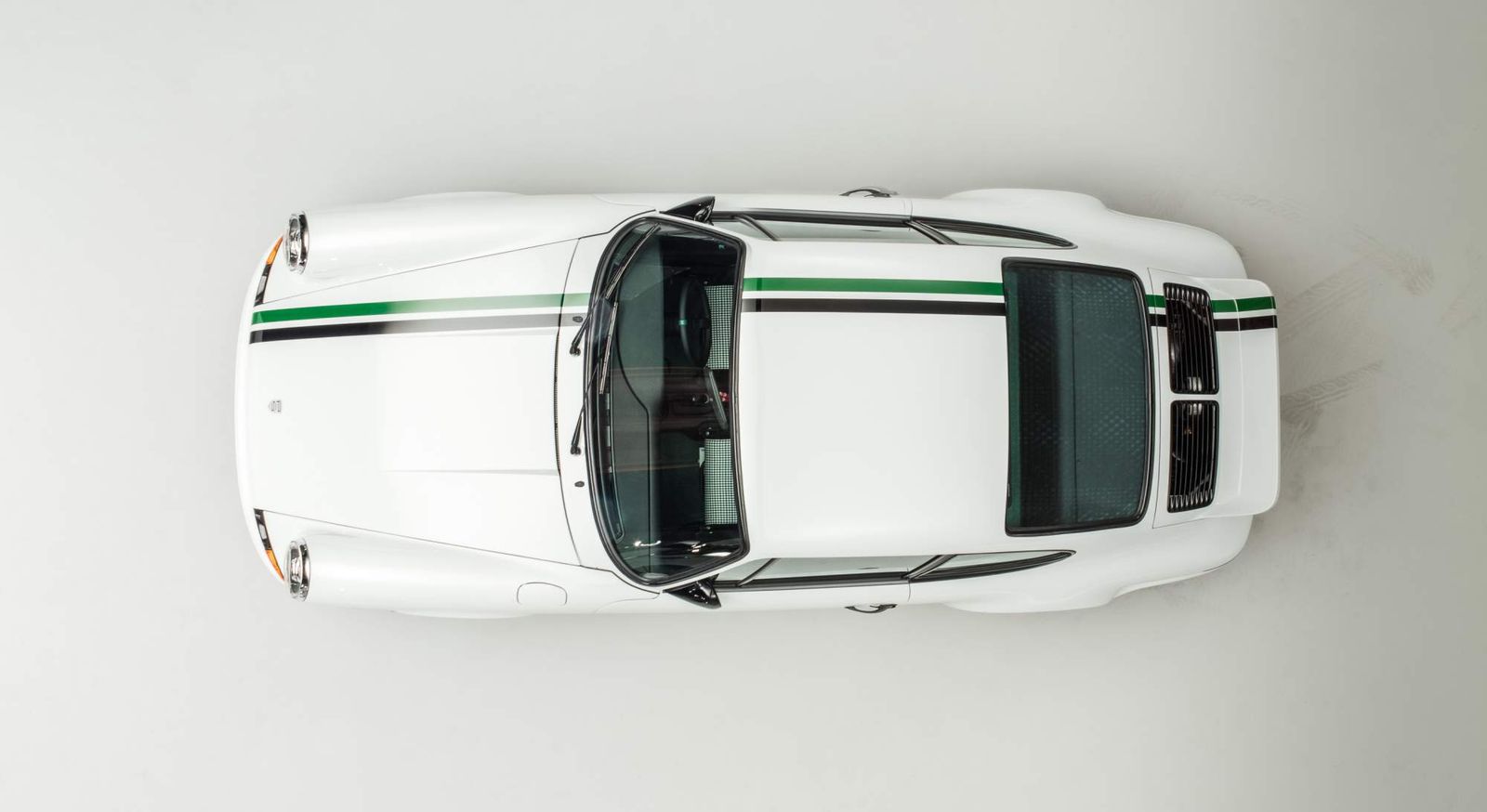 Power comes from a 300-bhp 3.4-liter air-cooled flat six engine complete with a new cross shaft-less ITB injection system with GT3 RS plenum, RS specification camshafts, a programmable ECU mapped in house, lightweight con rods, as well as a lightened and balanced crankshaft. There's also a lightweight flywheel on the menu, mated with a Getrag G50 five-speed manual gearbox and limited slip differential.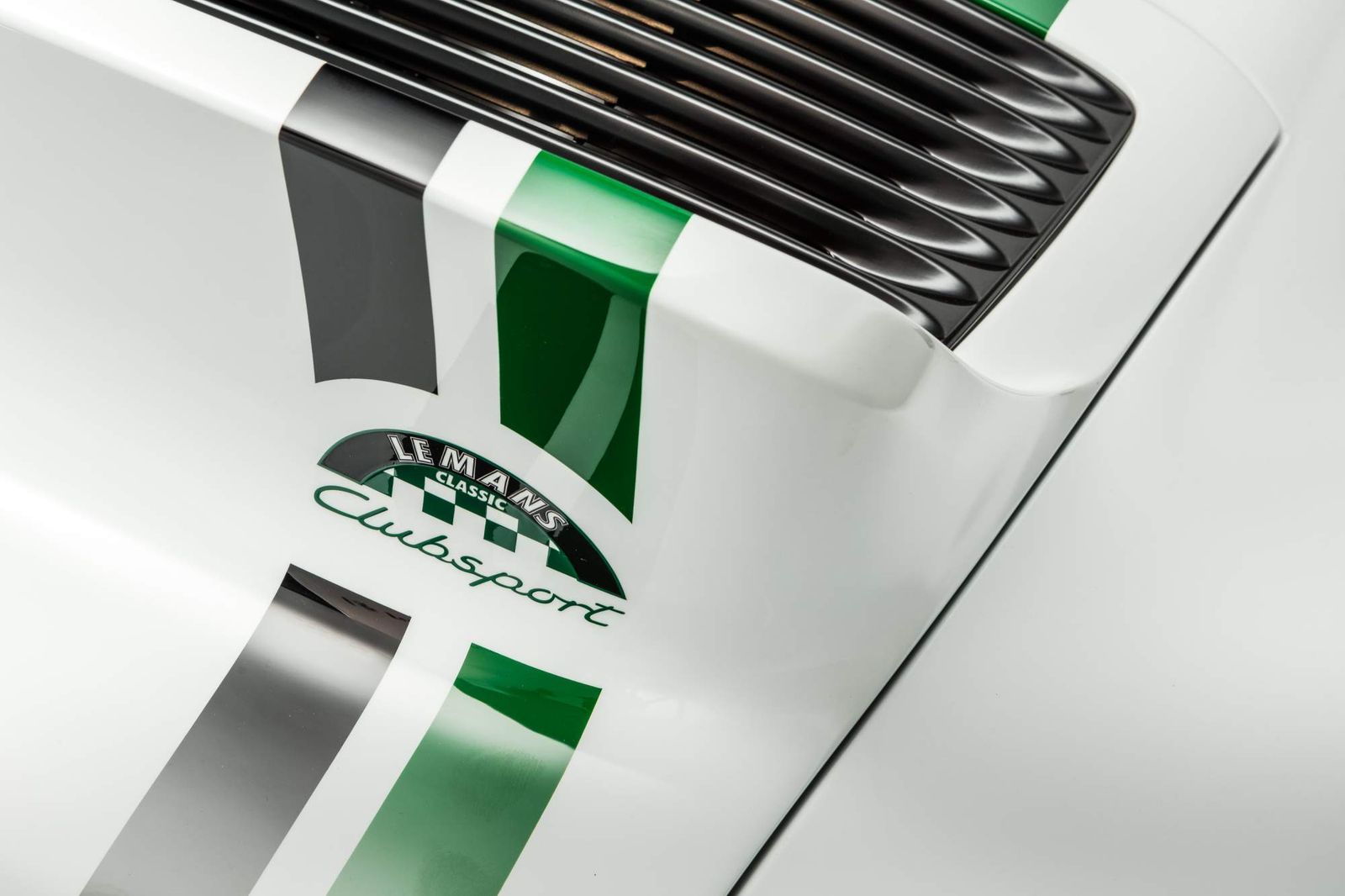 Factor in a curb weight that goes as low as 970 kg (2,138 lb) in the hardcore Lightweight specification (1,075 kg/2,370 lb in Touring guise), and the performance that results makes it competitive with a stock 911 of the 2018 model year. 0 to 60 mph (0-96 km/h) takes just 4.4 seconds, and the air-cooled mill will not go to rest before pushing the car to a top speed of 175 mph (282 km/h).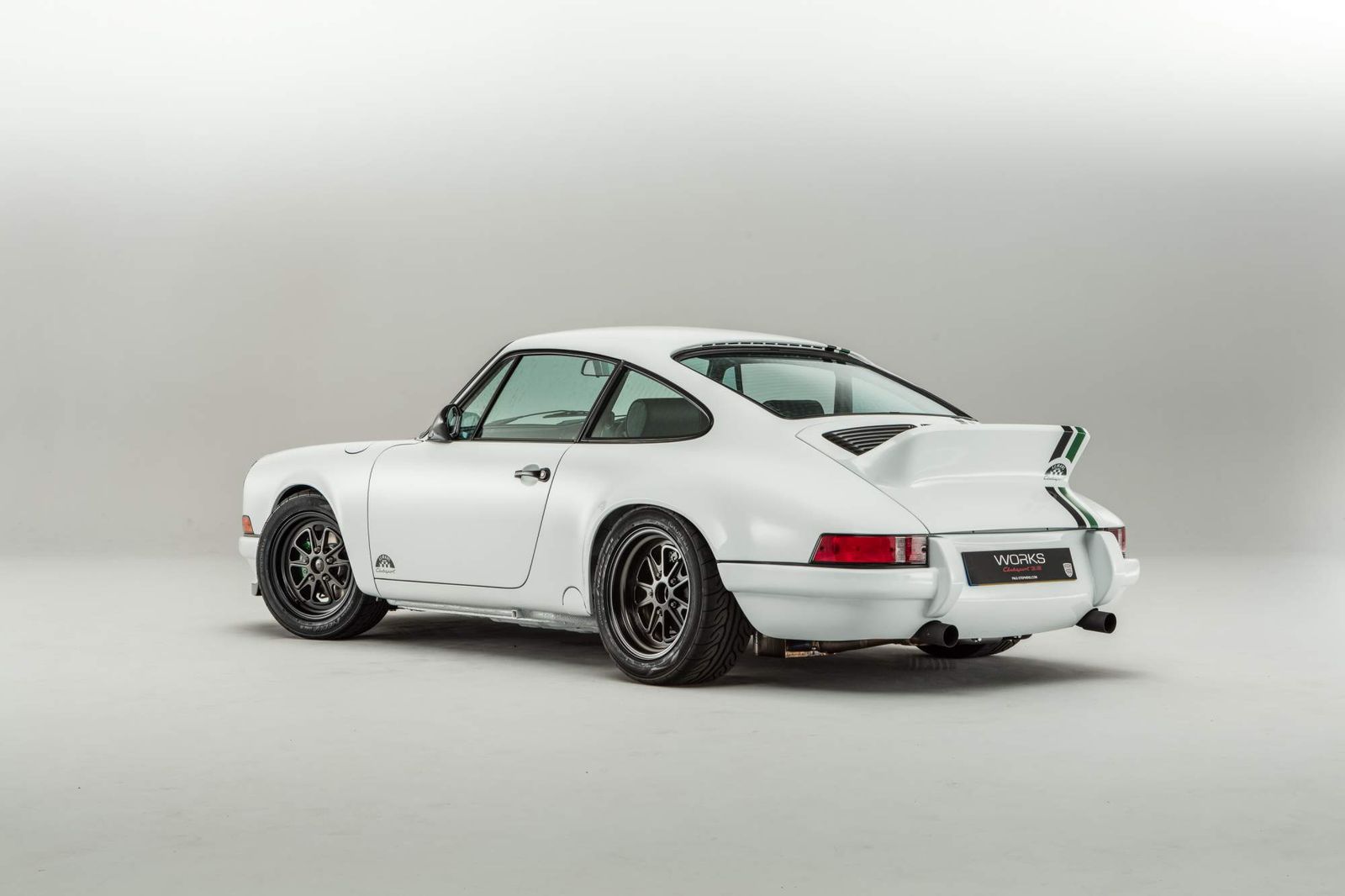 Styling-wise, the Le Mans Classic Clubsport is bound to get noticed in a crowd of classic 911s because each of the 10 hand-finished and numbered examples will celebrate a revered classic with hand-painted Le Mans Classic bodywork detailing. The production run of 10 units is symbolic, marking the ten Classic Le Mans events held so far.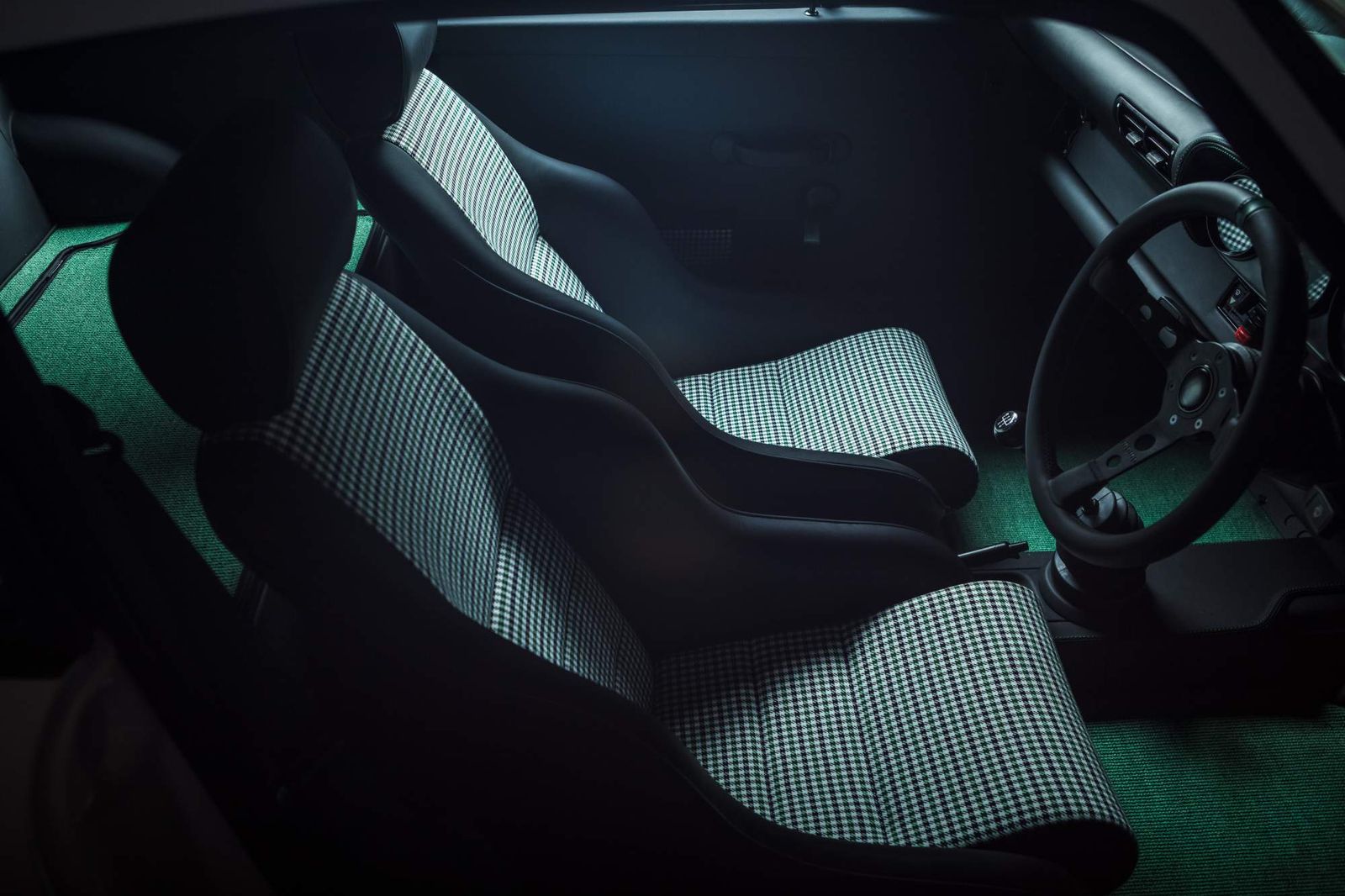 Hundred of hours are spent to create the custom 911's interior. Highlights include the full leather ST-style touring seats trimmed in black leather with unique Le Mans Classic houndstooth inserts in green, black and white, the fully trimmed and hand stitched leather interior panels, as well as the houndstooth door pockets with green boucle floor mats and aluminum foot plates.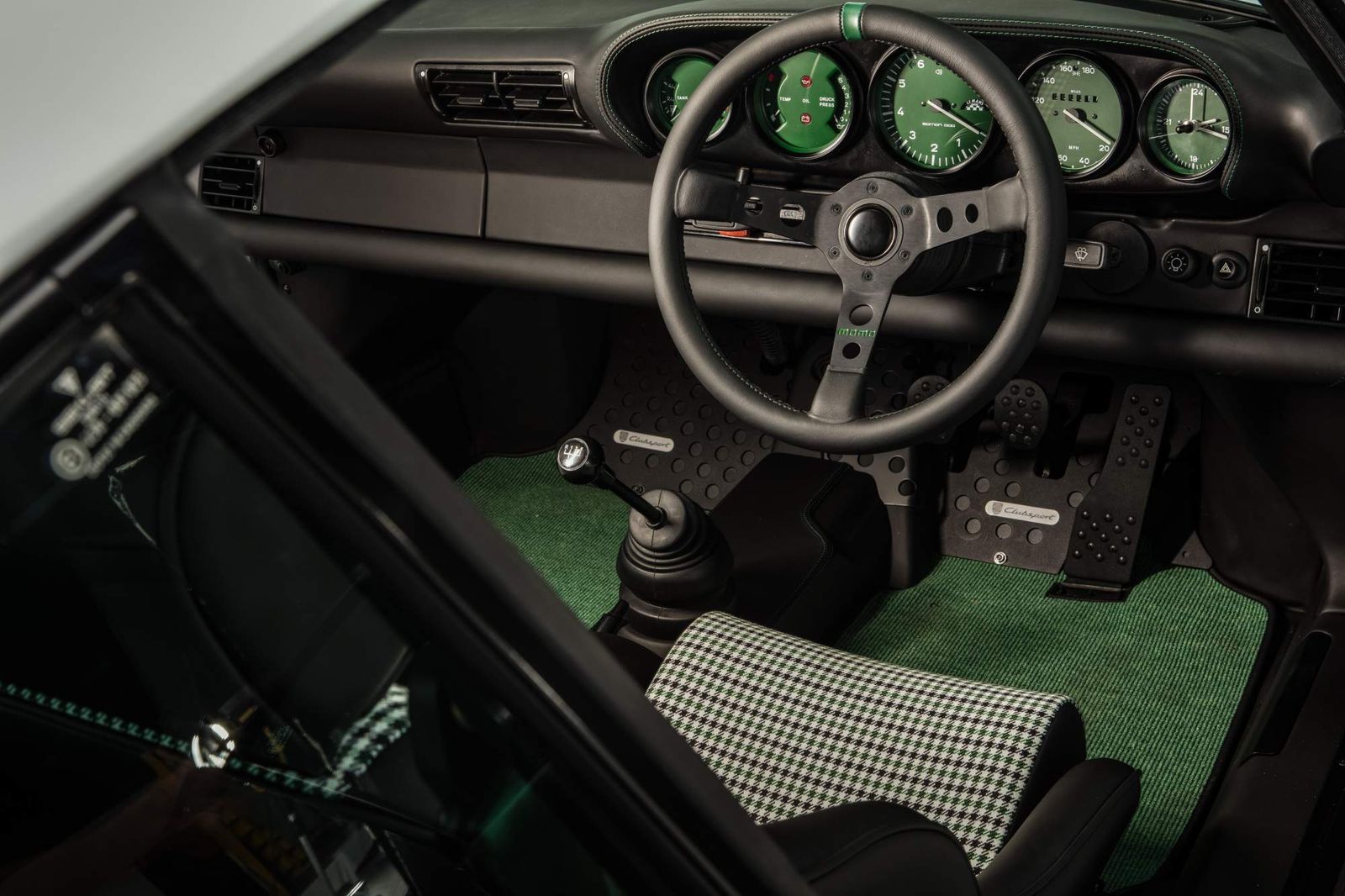 The Le Mans Classic Clubsport also adds green door pulls, seat belts, and bespoke dials, as well as 24-hour clock. Each car will come complete with a luggage box mounted in place of the rear seats, as well as a specially commissioned Le Mans Classic luggage set.
The more focused Lightweight specification cuts back on amenities, using lightweight carpets, Lexan rear windows, no-tilting lightweight seat, and manual front windows. It does away with central locking and sound proofing as well, and it deletes even seemingly insignificant elements like the glovebox door and passenger sun visor.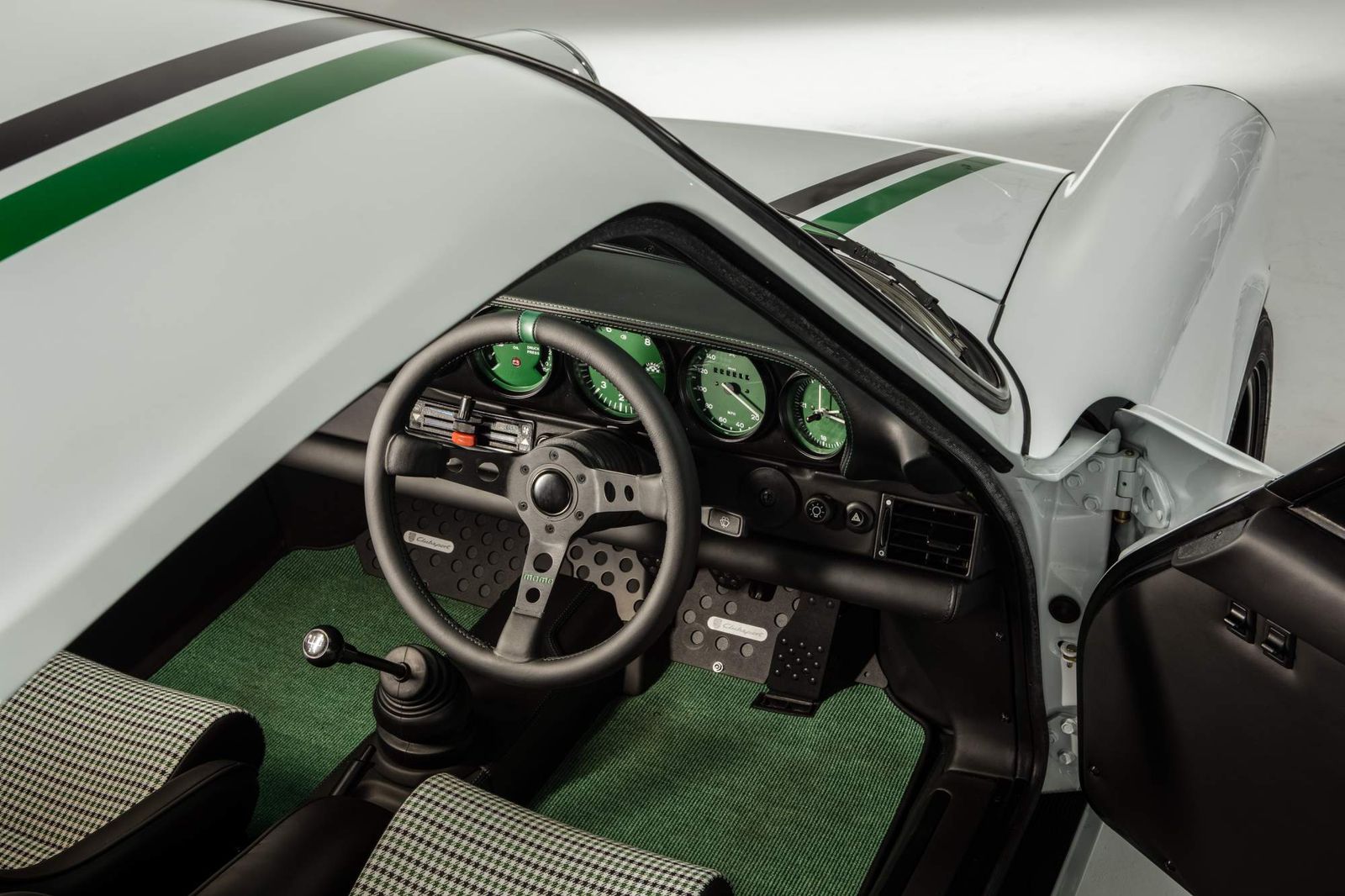 The restomodded 911 will have its official unveiling at the Le Mans Classic race (July 6-8), but customers will have to wait until 2020 for deliveries. Depending on final specification, the Le Mans Classic Clubsport costs around £250,000 (the equivalent of $330,000).
READ MORE: Singer's 500-hp Porsche 964-based Dynamics and Lightweighting Study touches perfection