The 10 Most Expensive Non-Ferrari Classics Ever
In case you haven't checked, the world's most expensive classics at the moment are Ferraris from the 1950s and 1960s, but what of other brands?
While it is not general consensus that buying older cars as an investment is a good idea, it's clearly not a matter to be discounted. There are those who literally make millions buying and selling classic cars, mostly through extensive research or rarely spur-of-the-moment inspiration.
Gaining the ability to spot a future classic and then proceeding to buy it before its popularity rises comes through extensive knowledge of the old car scene in general. You need to know about special editions, bespoke features, unique engines, famous owners, or other special characteristics that can add to the value. Then you factor everything into your next classic purchase with the sole purpose of snagging something that is sure to appreciate over time.
In case you haven't checked, the world's most expensive classics at the moment are Ferraris from the 1950s and 1960s. There's also an old Mercedes W196 Formula 1 racer from 1954 that snuck into the top 10 most expensive ever, but it really is the only non-Ferrari exception.
But what are the other most expensive classics aside from these uber-famous Prancing Horses? Do note that the prices in the list below are adjusted.
1. 1954 Mercedes-Benz W196 - $28.05-million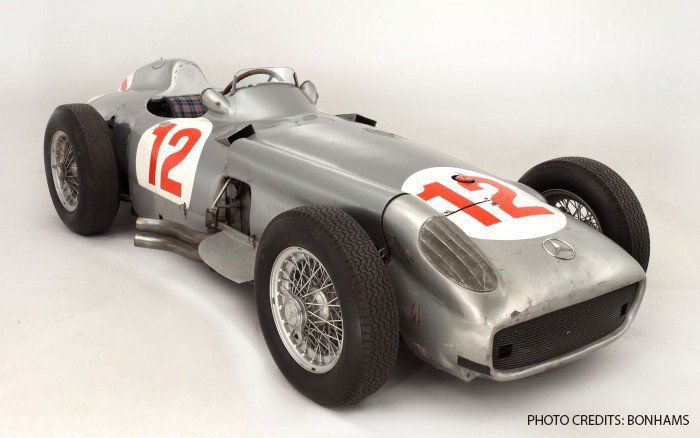 If you're a fan of vintage Formula One racing, then the Mercedes-Benz W196 single-seater will be instantly familiar. It was driven by two of the most famous F1 drivers to have ever taken to a racetrack (Juan Manuel Fangio and Stirling Moss) and in its heyday it battled it out for the top spots with the likes of Ferrari, Maserati or Gordini.
It is the most expensive non-Ferrari classic to find a new owner as it crossed the auction block at Goodwood, in July of 2013, for no less than $28.05-million.
The W196 was hugely advanced for its year of conception. It featured mechanical direct fuel injection that was adapted and adopted from the ME019E, a famous World War II fighter by Messerschmitt.
It also marked a change in Mercedes' racing strategy, as it was the marque's first non-supercharged GP racer. The engine used was an atmospheric 2.5-liter straight-eight configuration that made around 260 hp; later iterations bumped that up closer to 340 hp.
2. 1931 Bugatti Royale Kellner - $20.4-million (adjusted)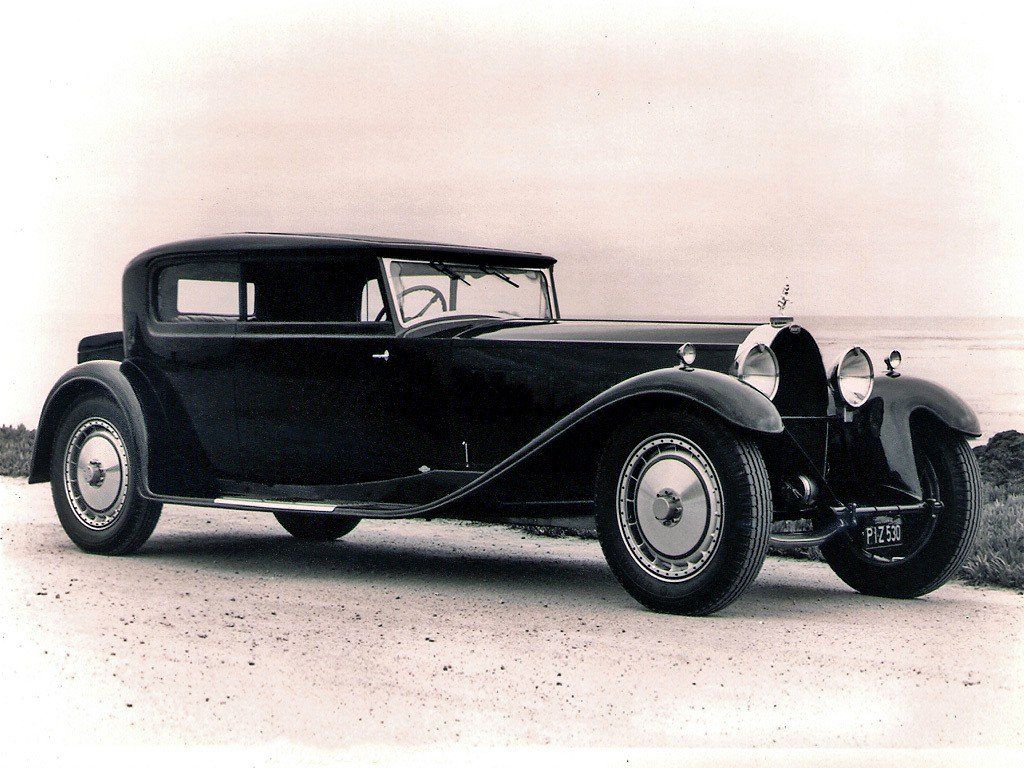 Pre-World War Two Bugattis are real auction show stars, the most famous of which are the Type 57 sporty coupés, yet the most expensive ones are actually the stately Type 41s (better known as Royales). It is a Royale Kellner that holds the record for the most expensive Bugatti, which sold for some $9.8-million dollars in 1981 (the above price is adjusted to reflect its current value).
The Type 41 Kellner was the fifth Royale ever made (out of a total production run of 6 units) and it was actually kept by Bugatti. Its most recent owner is alleged to be Lukas Huni, a Swiss broker; its currently listed value is an adjustment of the $9.8 million that was last officially paid for it, at a Christie's auction way back in 1987. It was then reportedly sold to a Japanese corporation for nearly $15-million.
It was put up for sale by Bonhams and Brooks in 2001 but it's not clear if it did actually swap hands then.
3. 1962 Aston Martin DB4 GT Zagato - $14.5-million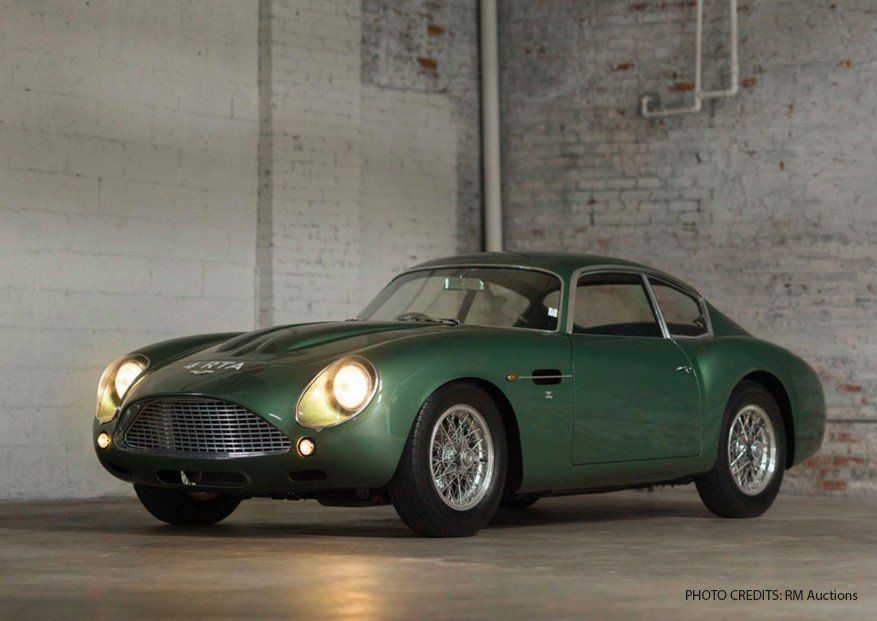 The Aston Martin DB4 GT by Zagato is one of the more recent additions tot this top having changed owners as recently as December 2015. It reached the high price that it did because of the total 1,210-strong production run for the DB4, only 100 examples are the special GT model with the bespoke Zagato sheetmetal and detailing.
The Zagato special also featured a super-lightweight construction, unique enclosed headlights, a shorter wheelbase and a 3.7-liter straight-six engine; it could sprint to sixty in 6.1 seconds before topping out at 246 km/h / 153 mph.
It's actually some 45 kg / 100 lbs lighter than the already lightened GT version of the DB4.
4. 1998 McLaren F1 'LM-Specification' - $13.75-million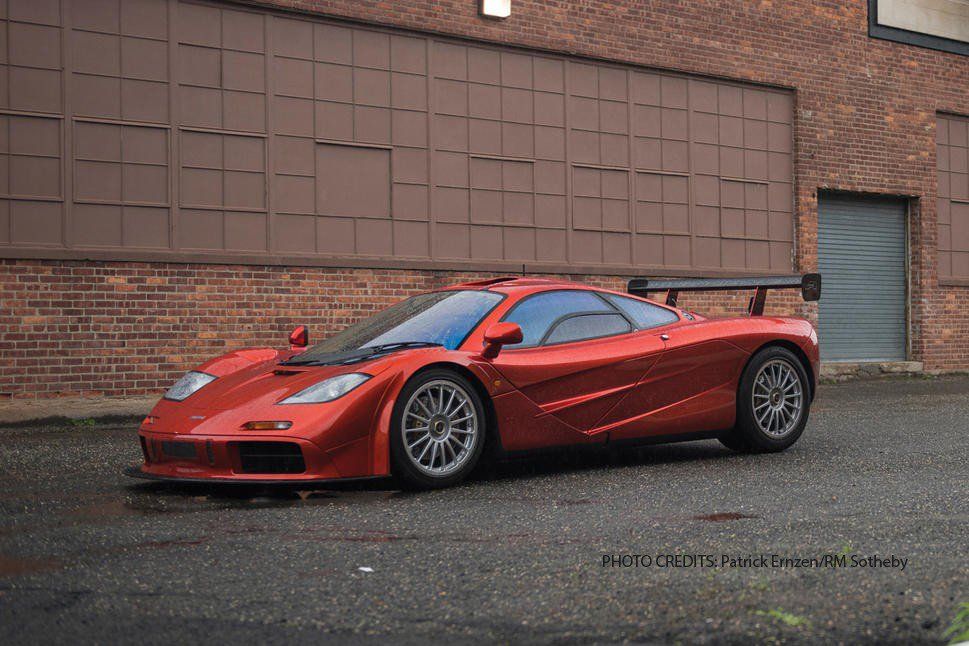 The McLaren F1 is probably the world's first attempt at a hypercar, and in spite of that it was actually extremely accomplished. However, even if regular F1s are still hugely sought-after, it's the special ones that are attracting the most attention (and fetching the highest prices at auction).
The most expensive one ever was an LM-Spec one that went for $13.75 million back in 1998. The LM (only five built) is some 75 kg / 165 lbs ligher, it has an improved gearbox, aero tweaks, unique 18-inch magnesium alloys and extra power from the BMW-built 6.1-liter V12 (680 hp / 689 PS), as well as extra torque.
5. 1953 Jaguar C-Type Works Lightweight - $13.20-million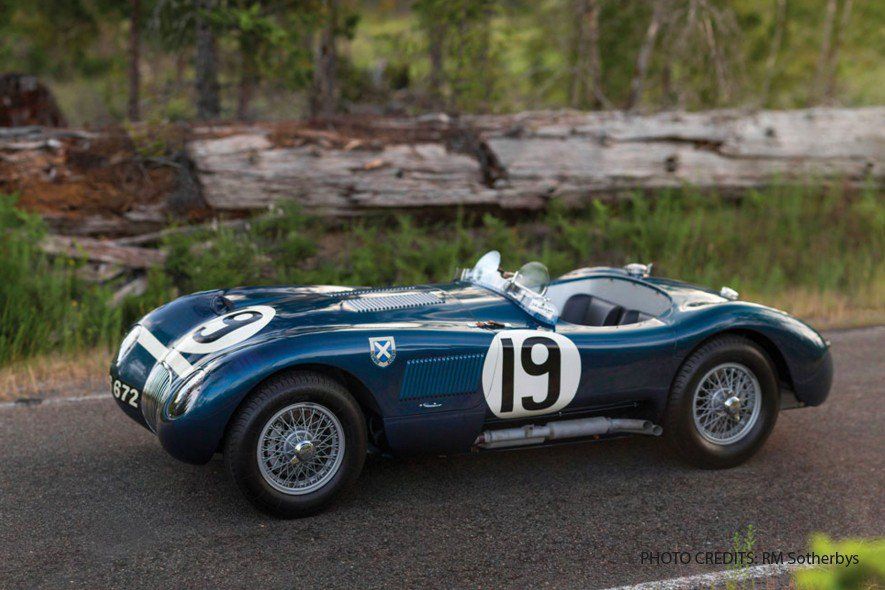 Jaguar's prestige and tradition are undeniable and have been confirmed over the years with a number of examples that have been auctioned off for sums of money rising into the millions. The dearest one to see the gavel drop is a C-Type Works Lightweight, when it sold for $13.20-million.
It was sold by RM-Sotheby's in August of 2015 for $13.20 million after an extensive restoration to bring it back to its original 1953 racing sepc.
Additionally, while Jaguar did make a total of 53 C-Types, only three examples were actually Works Lightweight ones.
6. 1968 Ford GT40 Gulf / Mirage Lightweight Racing Car - $12.14 million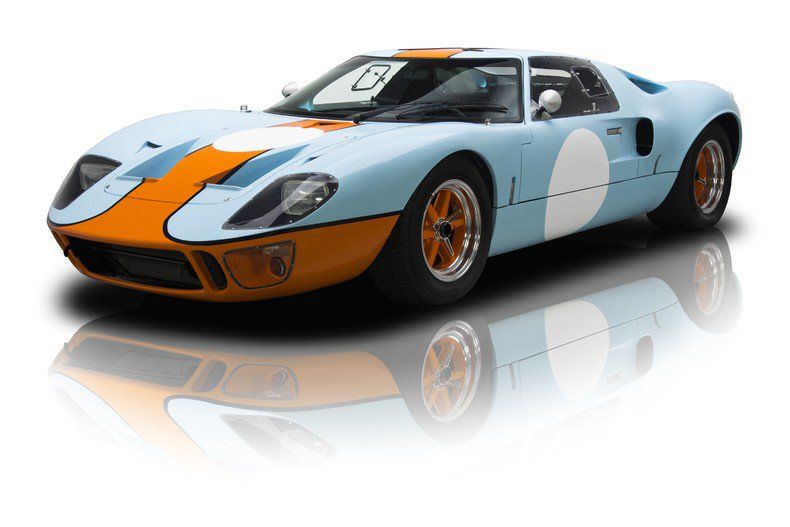 Ford's iconic GT40 has been famous for over half-a-century as the car that finally challenged Ferrari at LeMans. Named as such for its 40-inch height, it's not hard to see why it achieved icon status.
There were several series and incremental improvements it received over the years, and they all culminated in the Mk. IV which had an improved chassis and different body as well; it was the most striking GT40 to look at.
The car sold by RM Auctions in Monterey, California, in 2012, for $12.14-million was a special racing example known as the Gulf / Mirage Lightweight racer. It featured the smaller 4.7-liter V8 (not the bigger 7-liter) which had an output of 440 hp at 6,800 rpm; it also had four carbs and a five-speed manual gearbox whose shifter was placed to the right of the driver, even if all GT40 were actually right-hand drive...
It delivered its peak power accompanied by what is probably one of the best V8 engine noises ever conceived and its shape still looks sexy today; just make sure you're not too tall, otherwise you won't fit in the driver's seat.
7. Mercedes-Benz 540K Special Roadster - $11.77-million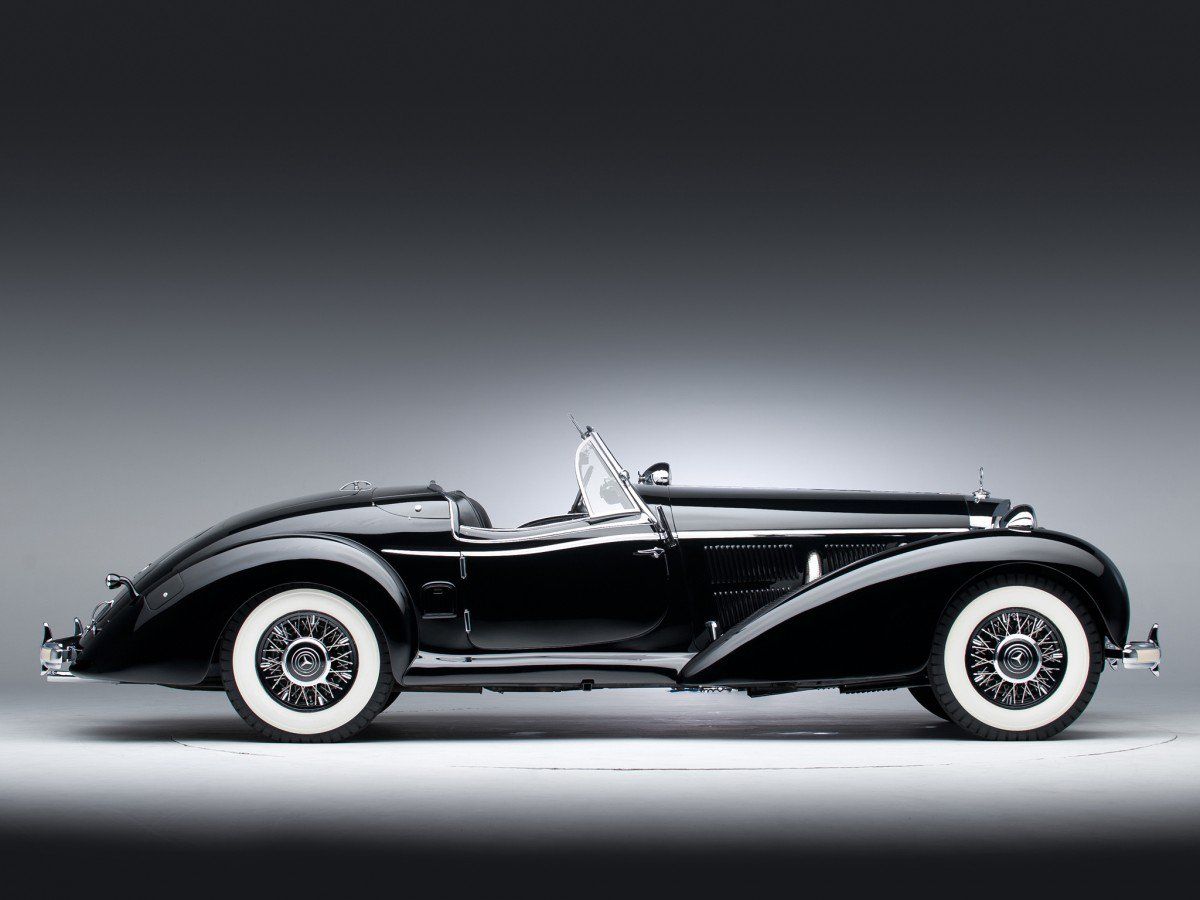 Mercedes-Benz built the 540K between 1936 - 1940 (and some examples were assembled after the war, in 1944); 419 cars were built of which the rarest version is the Autobahnkurier hardtop variant, although it isn't the most expensive these days.
It was actually a 540K Special Roadster that raked in $11.77-million when its owner decided to part with it in August 2011.
All examples got their go from 5.4-liter inline-eight engines which could make up to 180 hp with the optional Roots-type supercharger fitted. Otherwise, they made just 115 hp sans the forced induction.
8. 1931 Duesenberg Model J Long-Wheelbase coupé - $10.87-million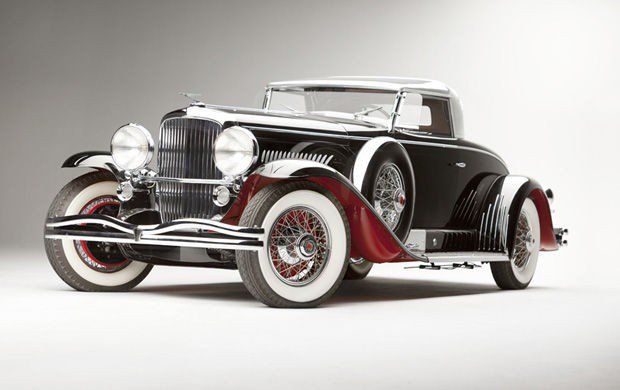 Duesenbergs are renowned for being notoriously expensive with prices frequently running into the millions. There is one Dusey, though, that dwarfs all others for the price it fetched at a Gooding & Company auction held at Pebble Beach back in 2011 - it's the $10.87-million Model J Long-Wheelbase coupé.
The Model J was the last model Dusey to be built, with a production run stretching from 1928 to 1937, although a few examples were assembled from leftover parts up until 1940.
The most expensive one to date, a Model J Long Wheelbase two-door, was overwhelmingly original, had just 12,500 miles on its odometer, had just five owners from new and also came with a plethora of bespoke features.
9. 1982 Porsche 956 - $10.12-million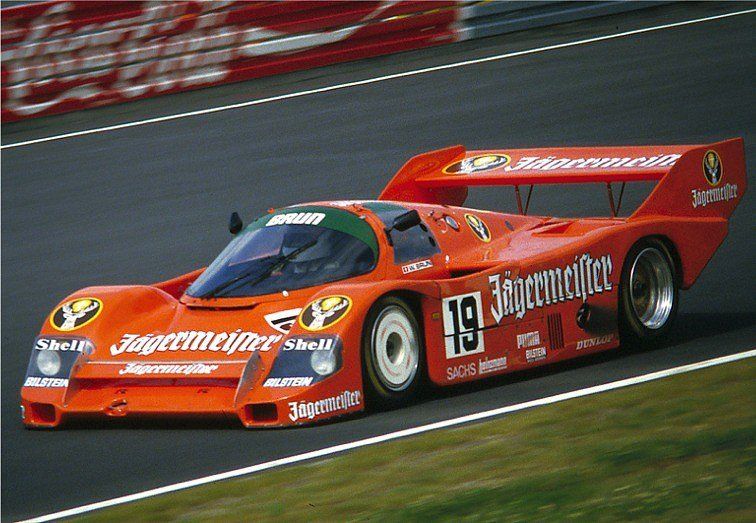 This Porsche 956 racer is the winner of the 1983 Le Mans 24 Hours race and as such it's much more expensive than any other 956 that swapped hands. It has dropped in estimated value since it last found a new owner, and when it again goes on sale it is expected to reach no more than $9,000,000.
Its value was mainly dictated by the fact that it was the very car that won Le Mans, as other 956s found new owners for far less; one car, for instance, that came third in the same race, only sold for just over $3-million last year in Paris.
10. 1929 Mercedes-Benz SSK - $9.35-million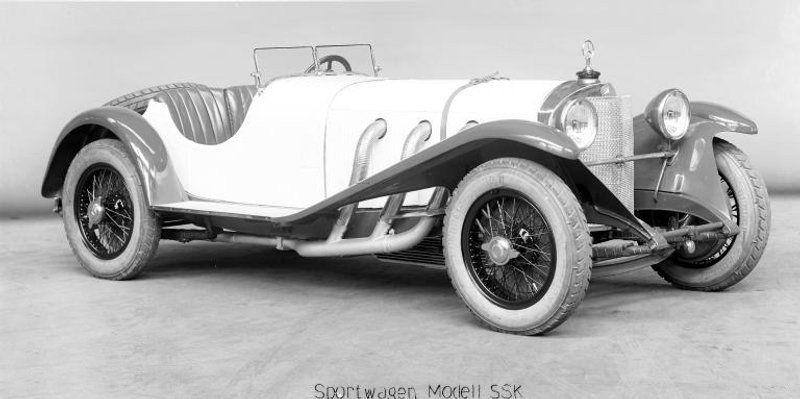 The 1928 - 1932 Mercedes-Benz SSK (short for Super Sport Kurz, with "kurz" in German meaning "short") is one of those instantly-recognizable classic Merc coupés. There are only around 4 or 5 remaining out of the total of around 40 built, although there are hundreds of replicas; some of these actually use original parts from crashed cars.
Power for this Fedinand Porsche-desinged and -engineered coupé comes from a 7.1-liter straight-six that makes between 200 - 300 hp and a very impressive 700 Nm / 516 lb-ft helped along by a supercharger. This could be engaged or disengaged by the driver while on the move and was especially useful for the car's racing applications.
The price listed represents the one for the most expensive SSK ever sold at auction, a real minter with nearly all original parts... and 11 careful (car collector) owners.