The most beautiful driving roads by Porsche: Bernina Pass
Epic routes for serious drivers only
Porsche just started a YouTube series about the most beautiful routes around the globe, as voted by the GTS Community of Porsche owners. And the first one is a dream.
The GTS Community is dedicated to collecting the most beautiful routes around the globe, because, you know, when you have a Porsche driving it on scenic roads is all you want to do. Isn't it?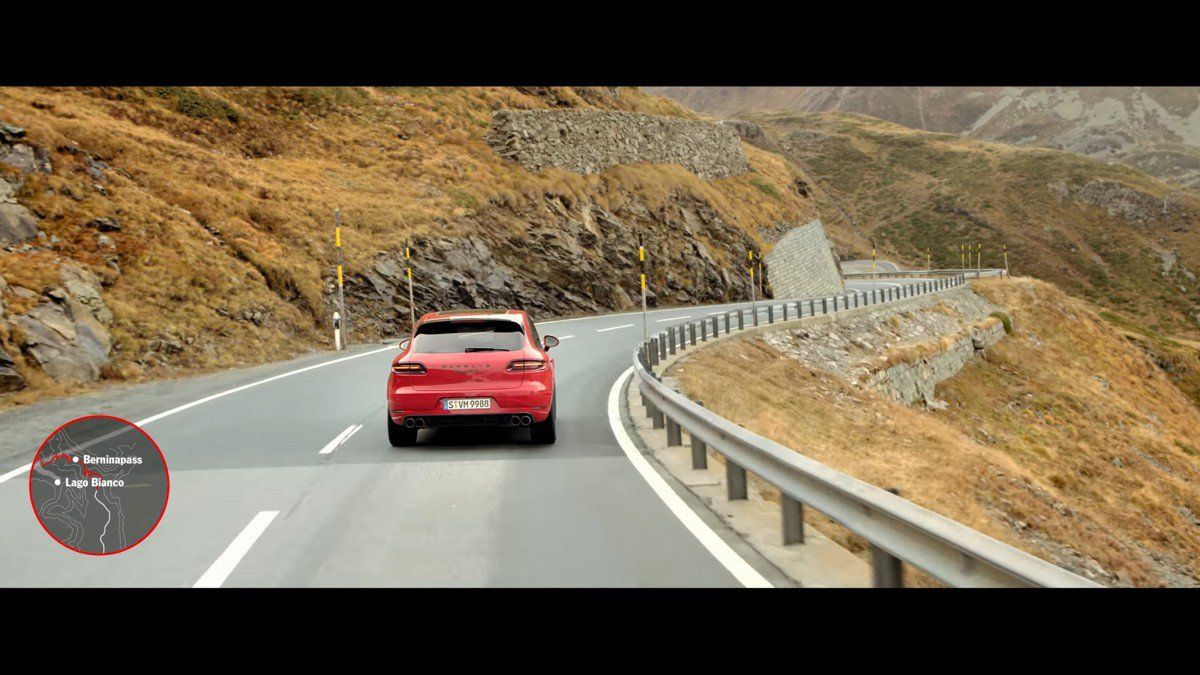 Porsche teamed up with travel blogger Courtney Scott to drive the best-rated routes as voted by the community, and the end-result is a series of short videos that will bring us from the Bernina Pass in Switzerland through the epic roads from South Africa, Vietnam, and Australia in a Porsche Macan.
The first in the series is about the Bernina pass in Switzerland. At 2,328 meters (7636 ft) above sea level, it connects St. Moritz, Switzerland with Tirano, Italy. The road winds at the foot of majestic Alpine peaks towering above 4,000 m (13,123 ft).
There are lots of things to do and see in the area, as you're only hours away from Stelvio Pass in Italy, but also from other even more spectacular passes in Switzerland. For example, from Tirano, you could go West towards Morbegno and then climb towards the amazing Splügenpass (2,115 m / 6,938 m). Then continue towards San Bernardino Pass (2,066 m / 6,778 ft), Nufenen Pass (2,478 m / 8129 ft), and Gotthard Pass (2,106 m / 6,909 ft).
The whole area is worth spending at least a week for serious drivers (or riders), and when you've had enough with driving, you can always head down towards one of the beautiful Italian lakes like Como, for example. You'll be in for a real treat!
CHECK OUT OUR OWN HIGH ALTITUDE ADVENTURE WITH THE PORSCHE MACAN AND CAYENNE