This Alpina B4 is the BMW M4 alternative you were probably dreaming of
More powerful, more grippy, and greener than any stock M4
If you want a better BMW, you just have to ask Alpina. This German brand's mission is to take any Bimmer and perfect it as much as possible. Add an attention-grabbing element such as this ostentatious green, and you have a winner combo.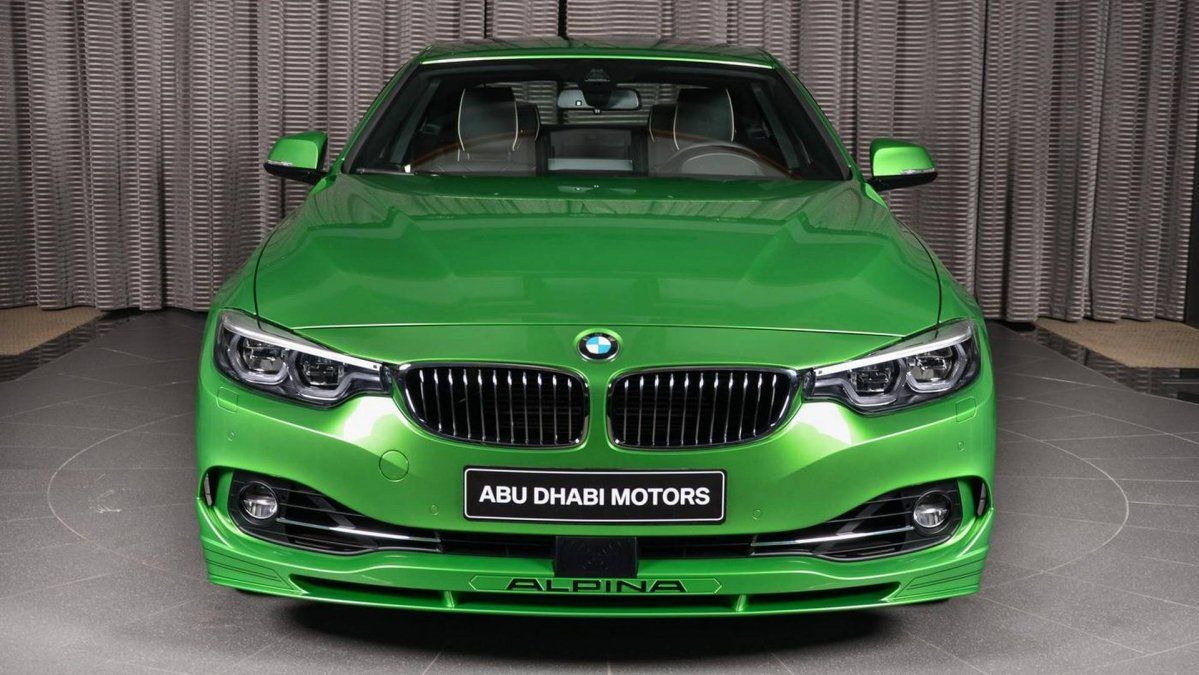 This particular car is on display at BMW Abu Dhabi Motors, the Saudi showroom with the highest demand of BMW Individual accessories in the world, probably.
Wearing this eye-candy outfit is an Alpina B4 S Coupé Allrad, a BMW 4 Series that can pull with all its four wheels. It started as a 355 hp, 369 lb-ft 440i xDrive but its 3.0-liter inline-six unit ended up packing no less than 435 horsepower (440 PS) and 442 pound-feet (660 Nm) after the Aplina meisters finished intervening on the car.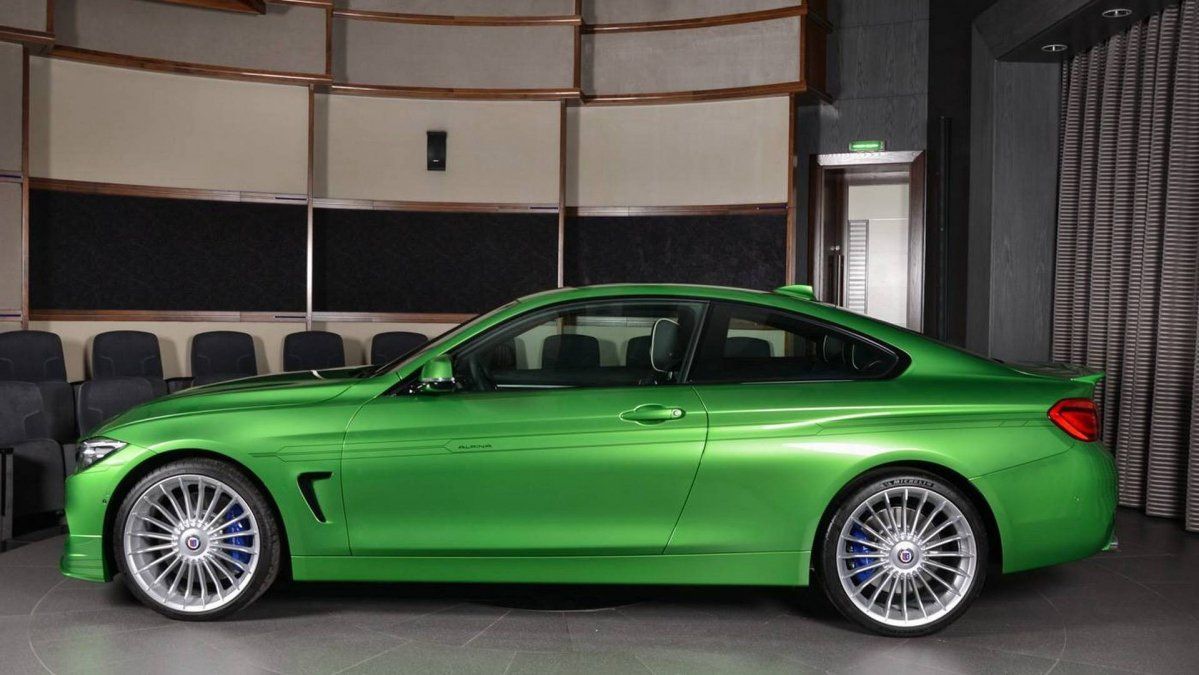 By the way, did you know that the Allrad moniker is what BMW used before it started to X-mark its vehicles?
Performance-wise, the Alpina B4 S Coupé Allrad can launch from a standstill to 62 mph in 3.9 seconds, and also boasts a 188 mph (303 km/h) top speed. Choosing the rear-wheel version will make you go faster (190 mph, or 306 km/h) but it'll extend your 0-60 time to a BMW M4-matching 4.2-second time.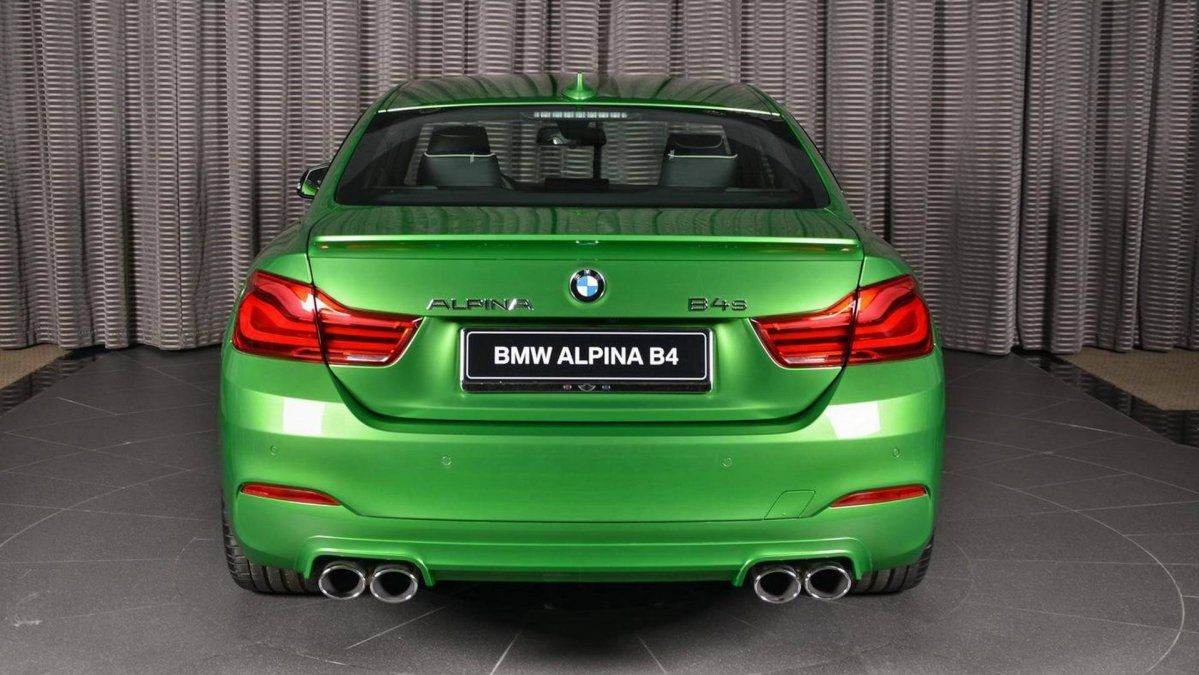 Just as the exterior suggests, the car's interior is cladded with excellent materials and posh stitching and, of course, there's a plaque on the console bearing the Alpina badge and the model name.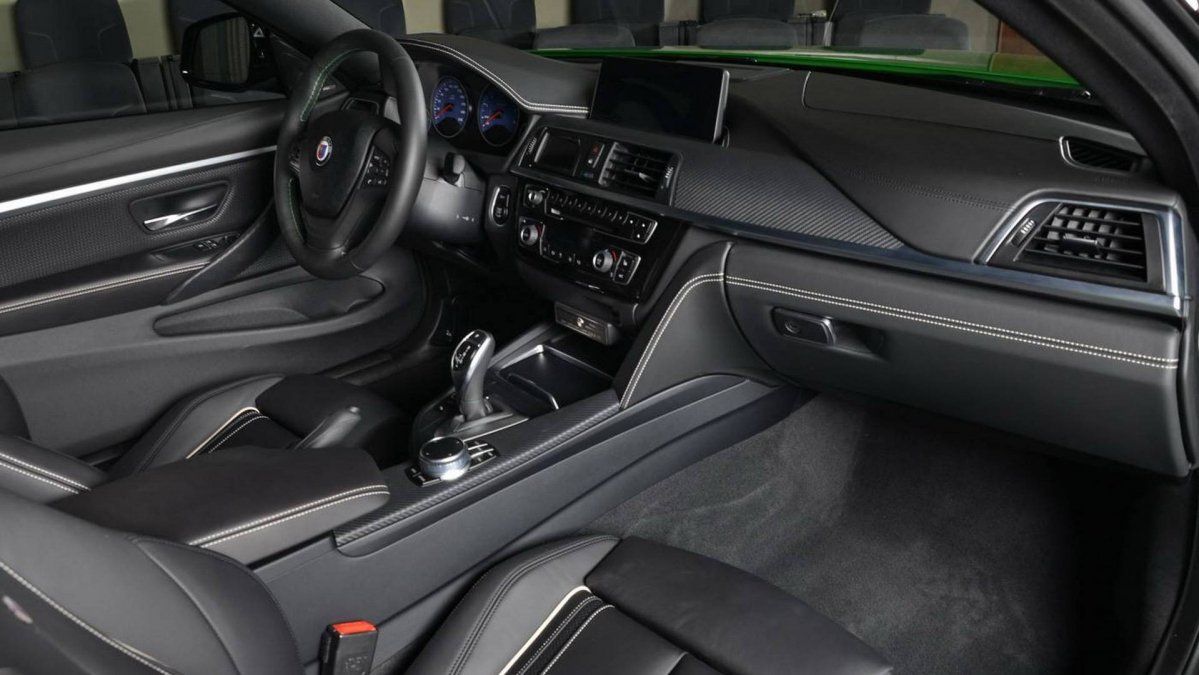 The price tag isn't specified but don't you act surprised to find out it's more expensive than a fully-tuned 4 Series enhanced by BMW's M department.
via Motor1