This Derelict 1949 Mercury Coupe by ICON has a Tesla electric heart
And that's a good thing, because you should put some soul into EVs
We're definitely fans of California's ICON, and their latest project is one that made us love them even more.
What could you do to breathe new life in a derelict 1949 Mercury Coupe? You could go and repair its 4.2-litre flathead V8 and restore the entire car to its former glory, as countless classic car lovers do around the world. Or you could go on a totally different path and mix the old car's soul with a more modern high-tech electric drivetrain. Which is blasphemy for many car classic fanatics, but not for us.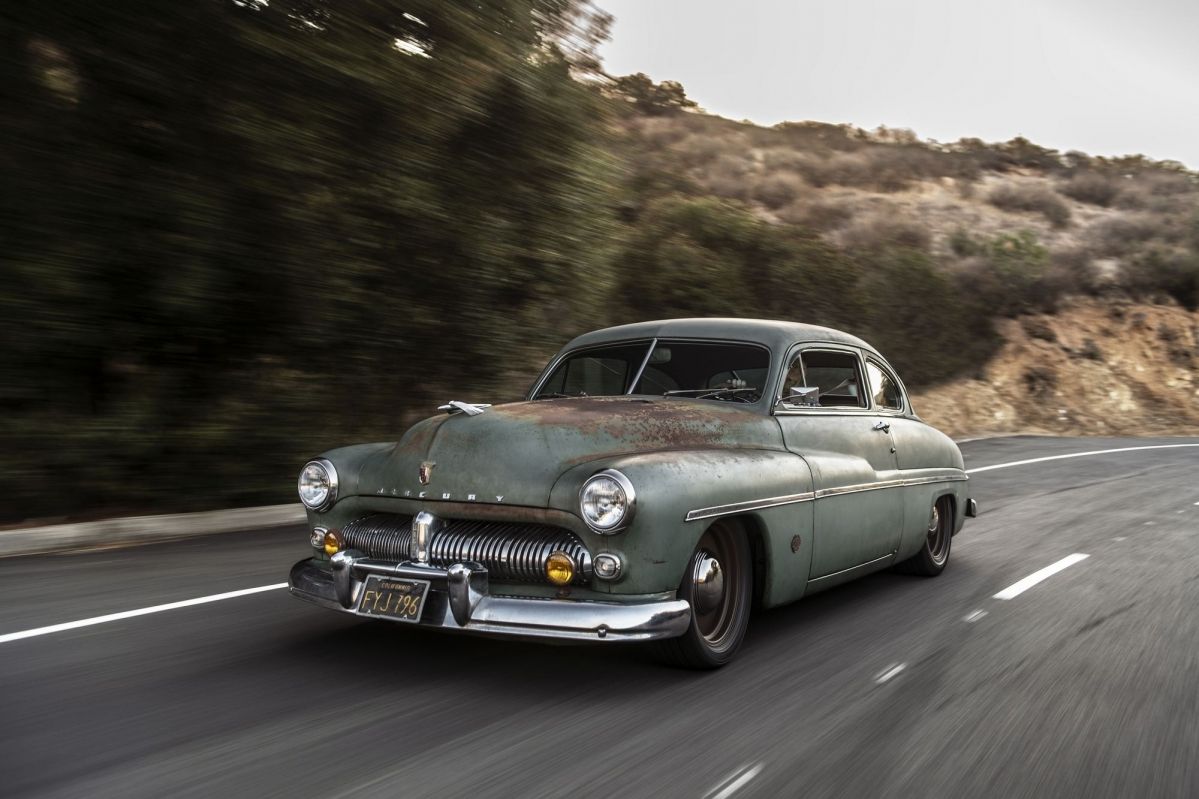 ICON co-founder/lead designer Jonathan Ward explains:
"Why are all production EV vehicles devoid of heart and soul? Why is the aftermarket EV-conversion industry so slow to evolve and provide comprehensive systems and solutions? Why can't you have the best of both worlds: the style and quality of a vintage vehicle with modern performance and functionality? We say you can have your cake and eat it too!"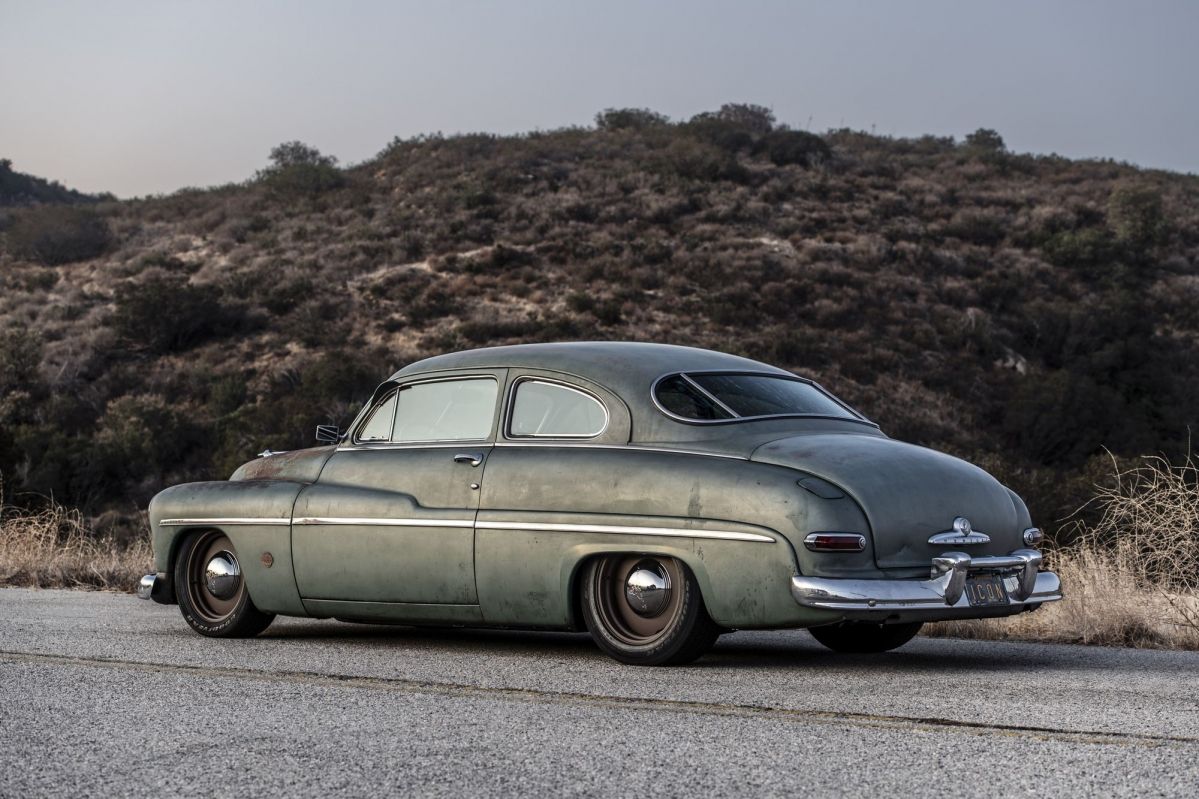 ICON's Derelict line is not about painstakingly restoring old cars to their perfection, but to celebrate and preserve the original patina and exterior trim on the car. So they took this 1949 Mercury Coupe that lived in Southern California since new, forensically disassembled the body, replaced all rubber, added insulation and sound-deadening products everywhere, then reassembled it in a manner that tried to make it look like nothing had been touched.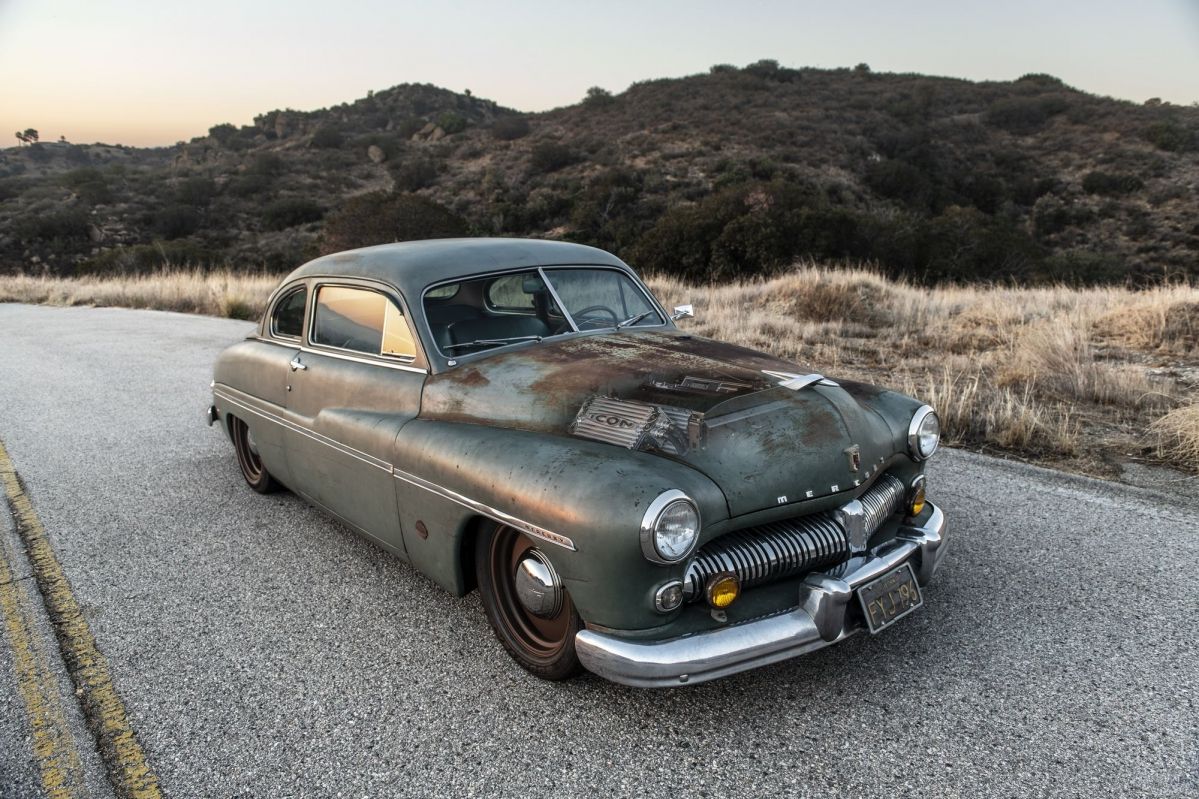 A robust 4-wheel-independent chassis was developed with Art Morrison Enterprises alongside Brembo brakes. It's an old car with a brand new heart. We'll let the ICON guys tell its story in detail: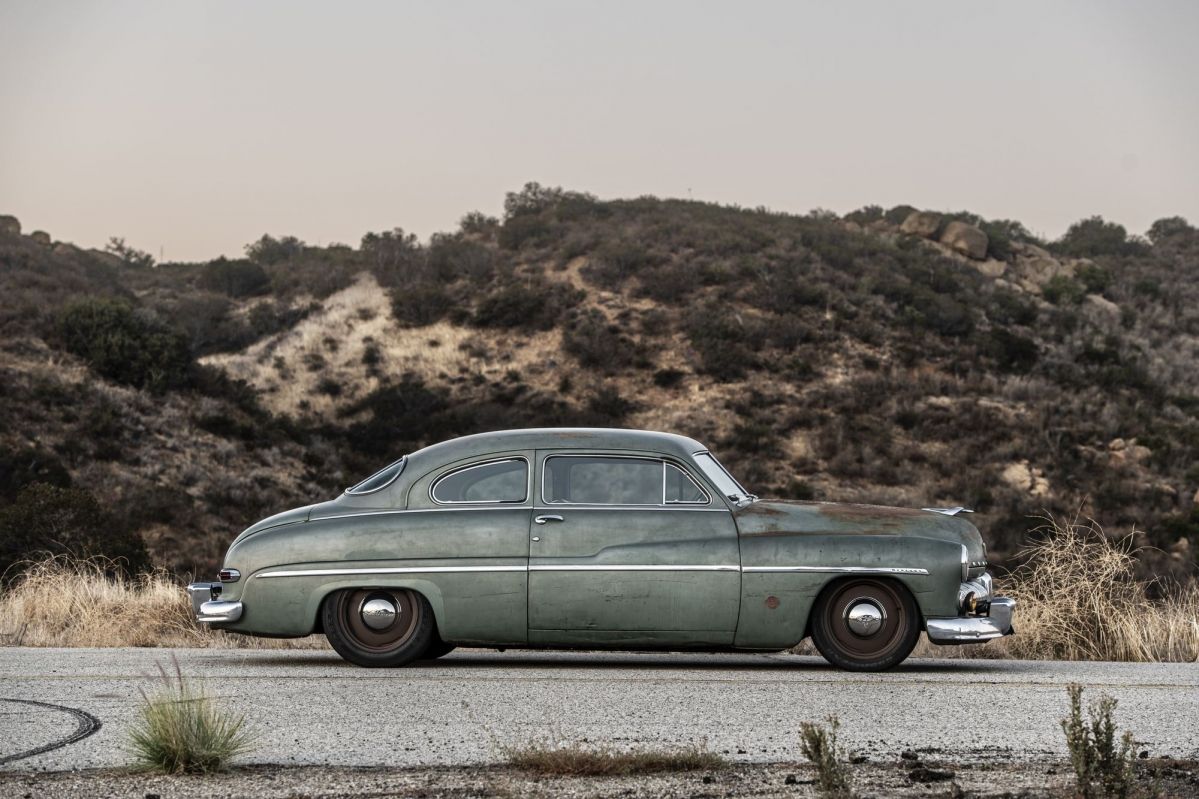 "The powertrain is all-modern and was a co-engineering exercise between ICON and Stealth EV. The dual electric motor, transmission-less design provides 470 lb-ft (637 Nm) of freight-train torque and the equivalent of 400 horsepower, with no shifts all the way up to the Merc's 120 MPH top speed. A full Tesla Performance 85kWh battery array is strategically fit throughout the vehicle for exceptional weight balance. It is capable of an estimated 150- to 200-mile range and has 1.5-hour full recharge capability."
ICON positioned a CHAdeMO 125A fast-charger plug behind the tilting front license plate frame and also converted the original gas filler into a Tesla supercharger plug to expedite in-transit charging. A pioneering EV management system protects the batteries from overcharging and also provides thermal management and a host of capabilities and protections. ICON also had a bit of fun with the engine bay.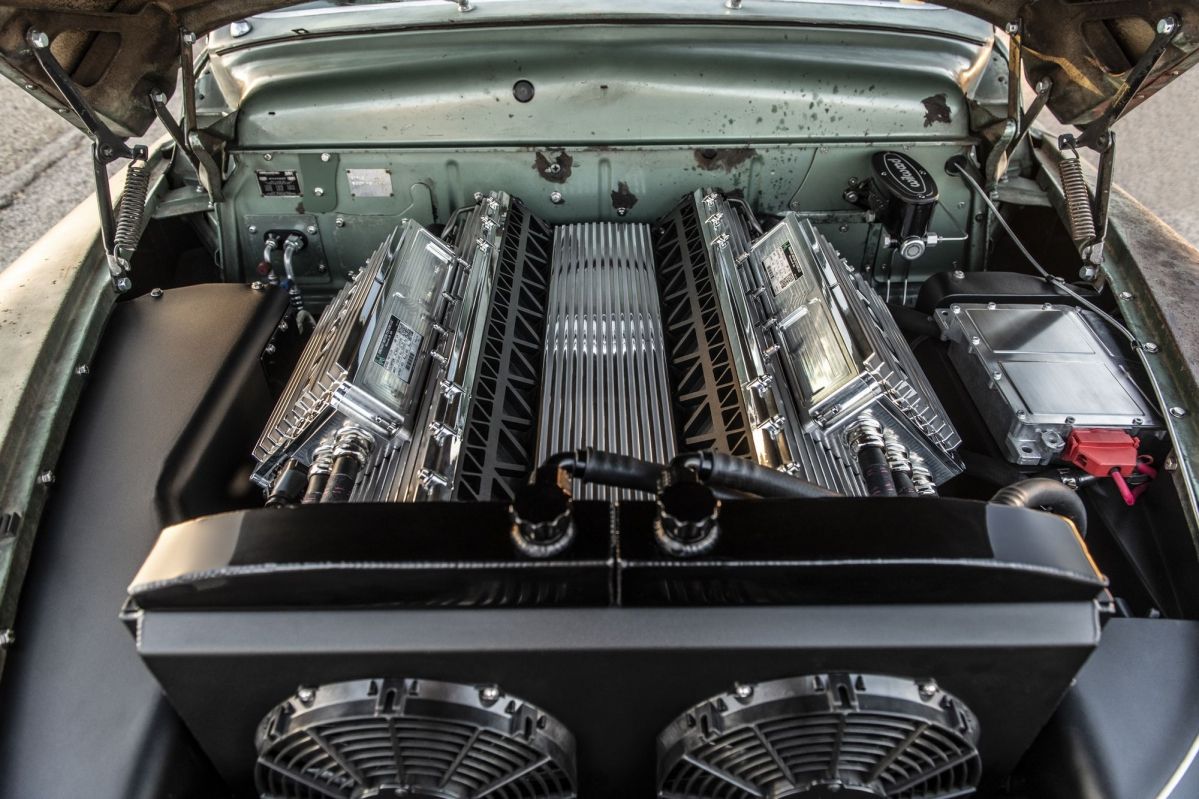 Since the electric motors fit where the old transmission once resided, Jonathan Ward thought it would be fun to reference vintage V-8 speed equipment. The custom aluminum "engine" actually houses the battery controllers and a few of the Tesla modules – designed in a traditional V-8 array with a polished and media-blasted finish for a decidedly vintage aesthetic. Then ICON had custom cloth-braided sheathing made for the wires under the hood, referencing the original wiring loom.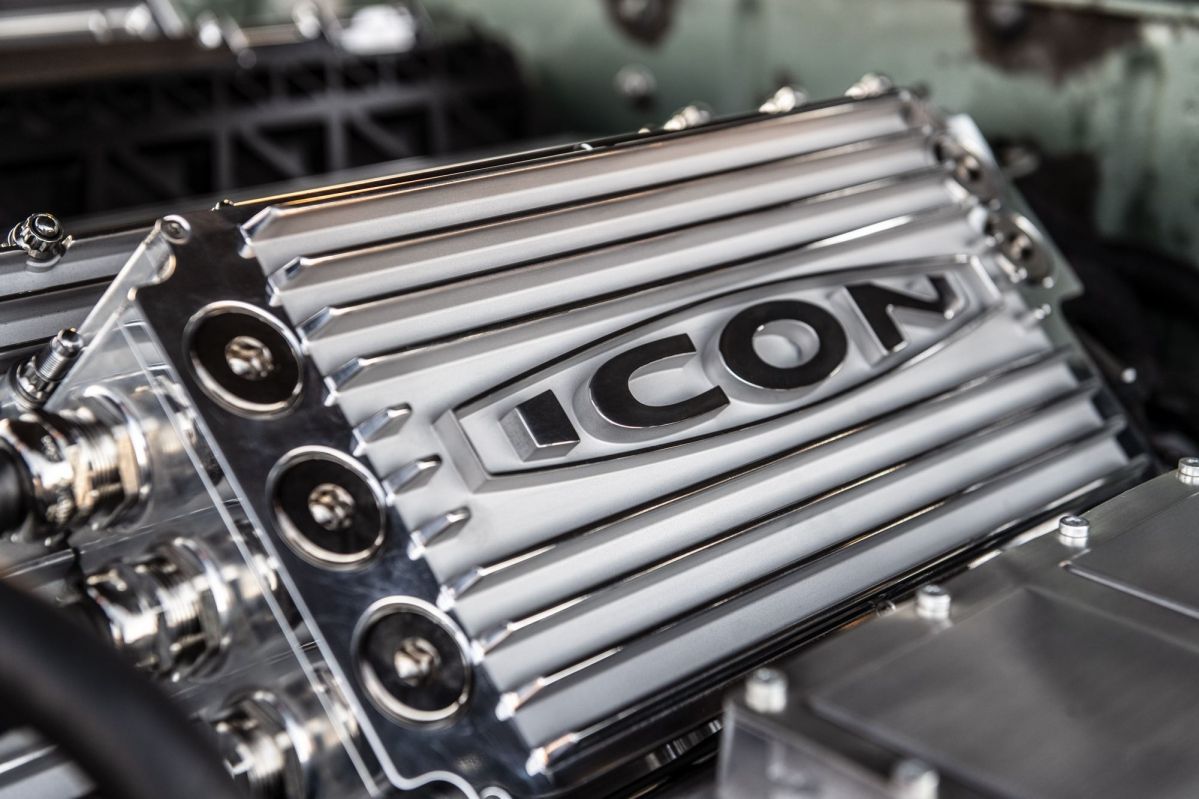 Inside, ICON wanted to keep the materials vintage-appropriate and light. Fabric from Knoll Textiles and hides from Moore & Giles and Relicate Leather realized the exact design that Jonathan Ward envisioned.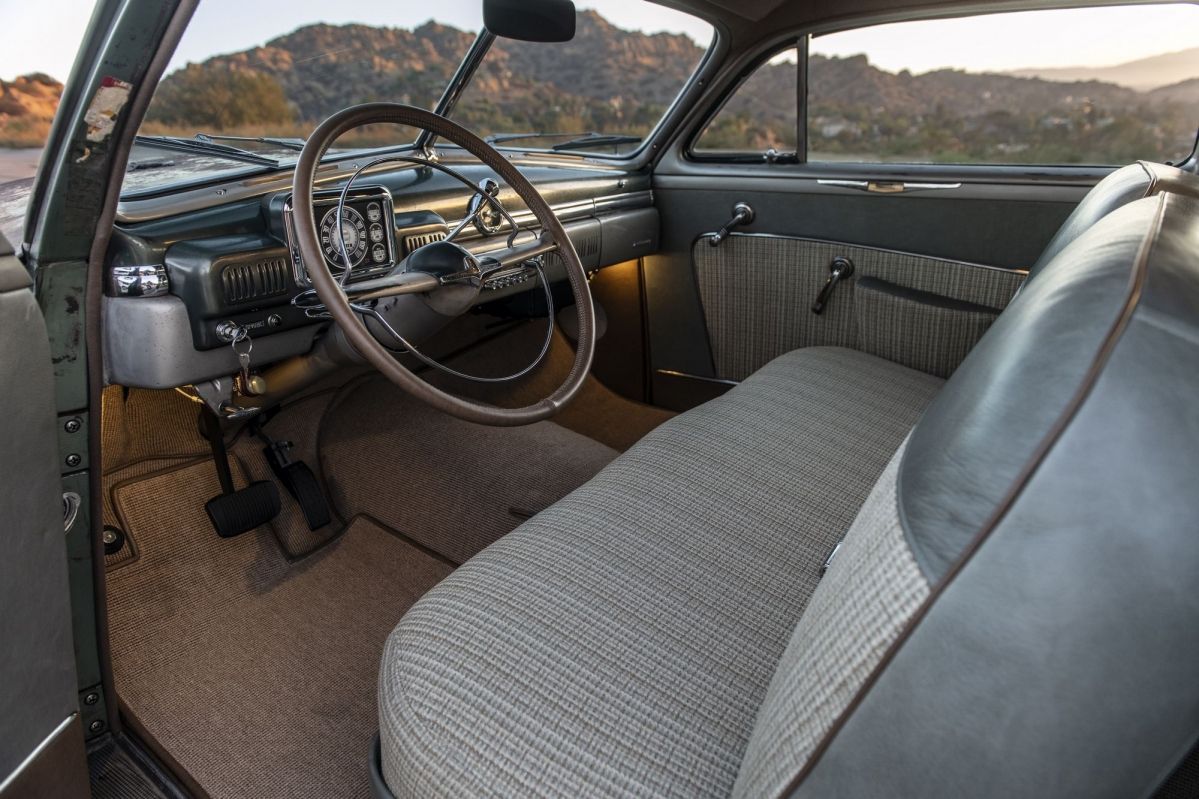 Power windows operate via the original analog window cranks; tapping twice on the driver's side drops or raises all windows at once.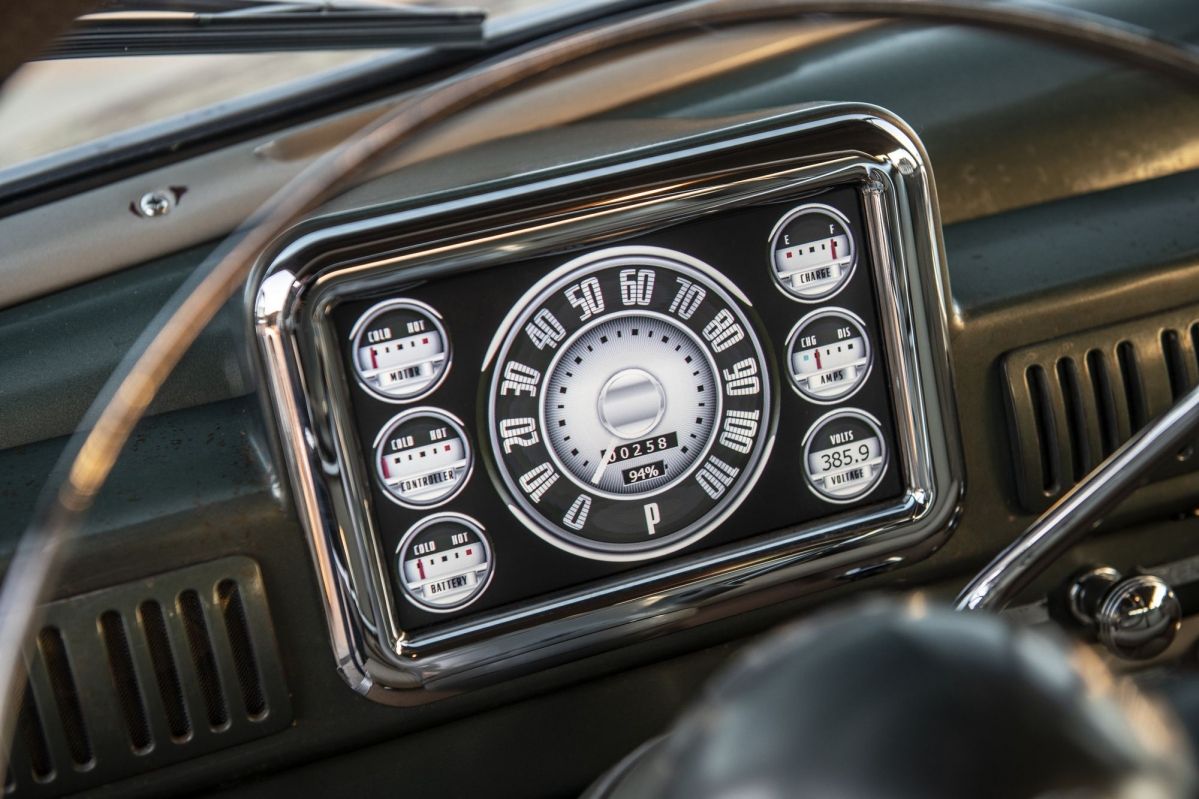 While all gauges are modern digital Andromeda, the design strongly references the original analog units, down to the typeface and background. Other significantly redesigned elements include in-dash A/C vents (not to mention electric A/C), and all custom switches and bezels are inspired by the originals but support modern components and functions.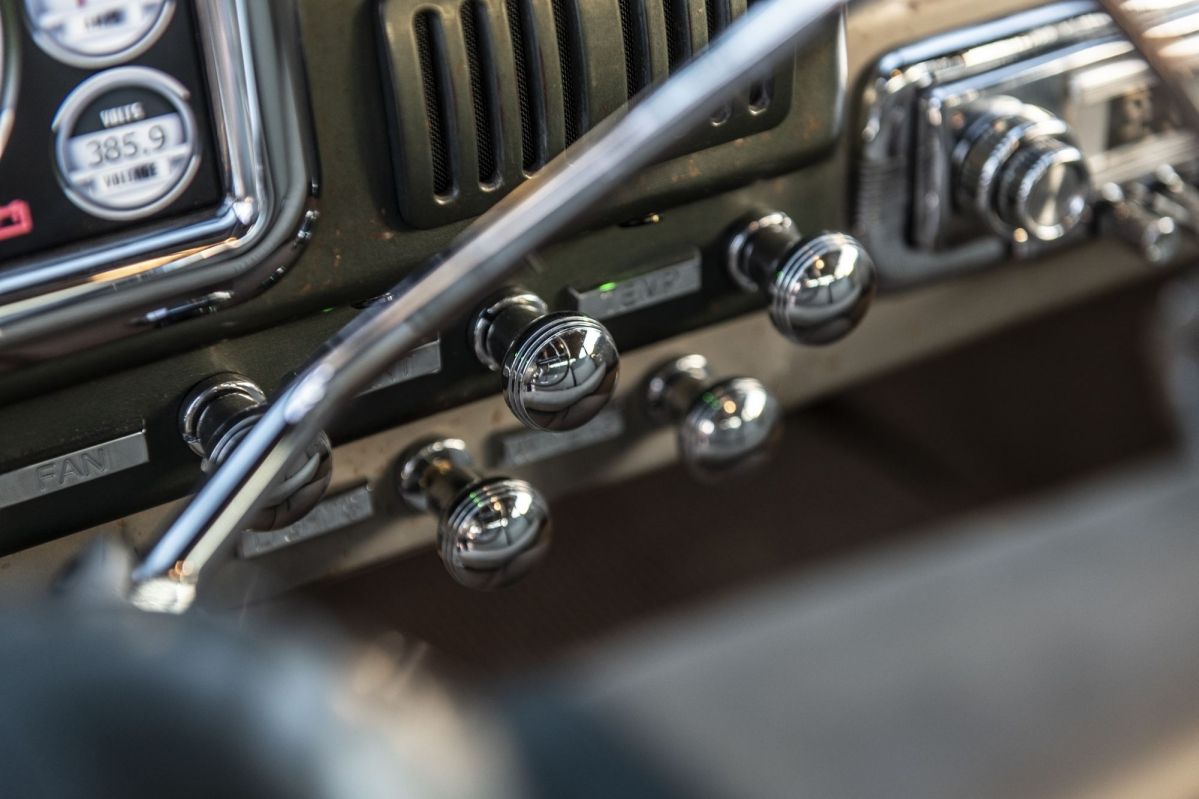 The 1949 Mercury EV Derelict was commissioned by a longtime client, who gave ICON the go-ahead to push the boundaries of design and engineering. The result is what makes an ICON Derelict a piece of rolling sculpture. SEMA 2018 attendees can see the ICON 1949 Mercury EV Derelict in the Optima Battery booth #20323.
So, do you love it or hate it? There's no middle ground here...
ALSO CHECK OUT: 1966 Derelict Ford Bronco Roadster supports a noble cause