They were not easy to find, and not because they're small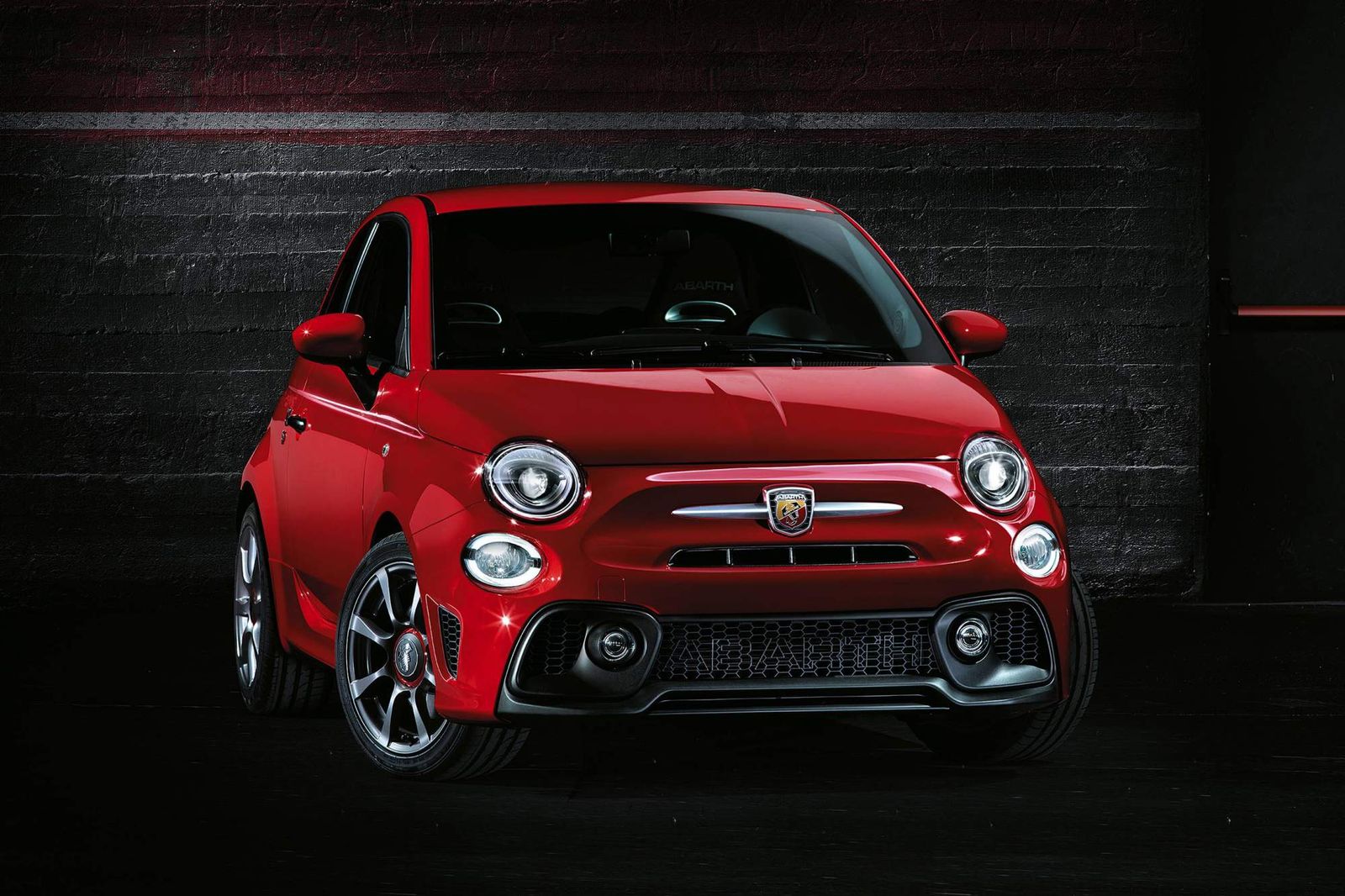 2018 promises to be a great year for hot hatch enthusiasts, with many new launches already announced or scheduled before the end of the year. The trouble is the most attractive of these new hot hatches, such as the Hyundai i30 N and Renault Megane RS cost well above €25,000.
Even B-segment models like the VW Polo GTI and Fiesta ST fetch more than twenty grand, so we've embarked on a mission to find five hot hatches that cost less than that. As you're about to see, this wasn't an easy mission. Somehow, it looks like car manufacturers have forgotten that hot hatches started out from the average driver's need to own a quick and affordable car. Quick they may be, but today's hot hatches are anything but affordable.
Unless you go for one of these five picks right here that cost under €20,000 (we've chosen the German market as a reference). Sure, you'll have to settle for a cramped interior (with one exception, all of them are A-segment cars) and not a lot of power. But they're pretty nippy considering their light and small bodies. And a lot of fun.
#5 Renault Twingo GT (from €15,690)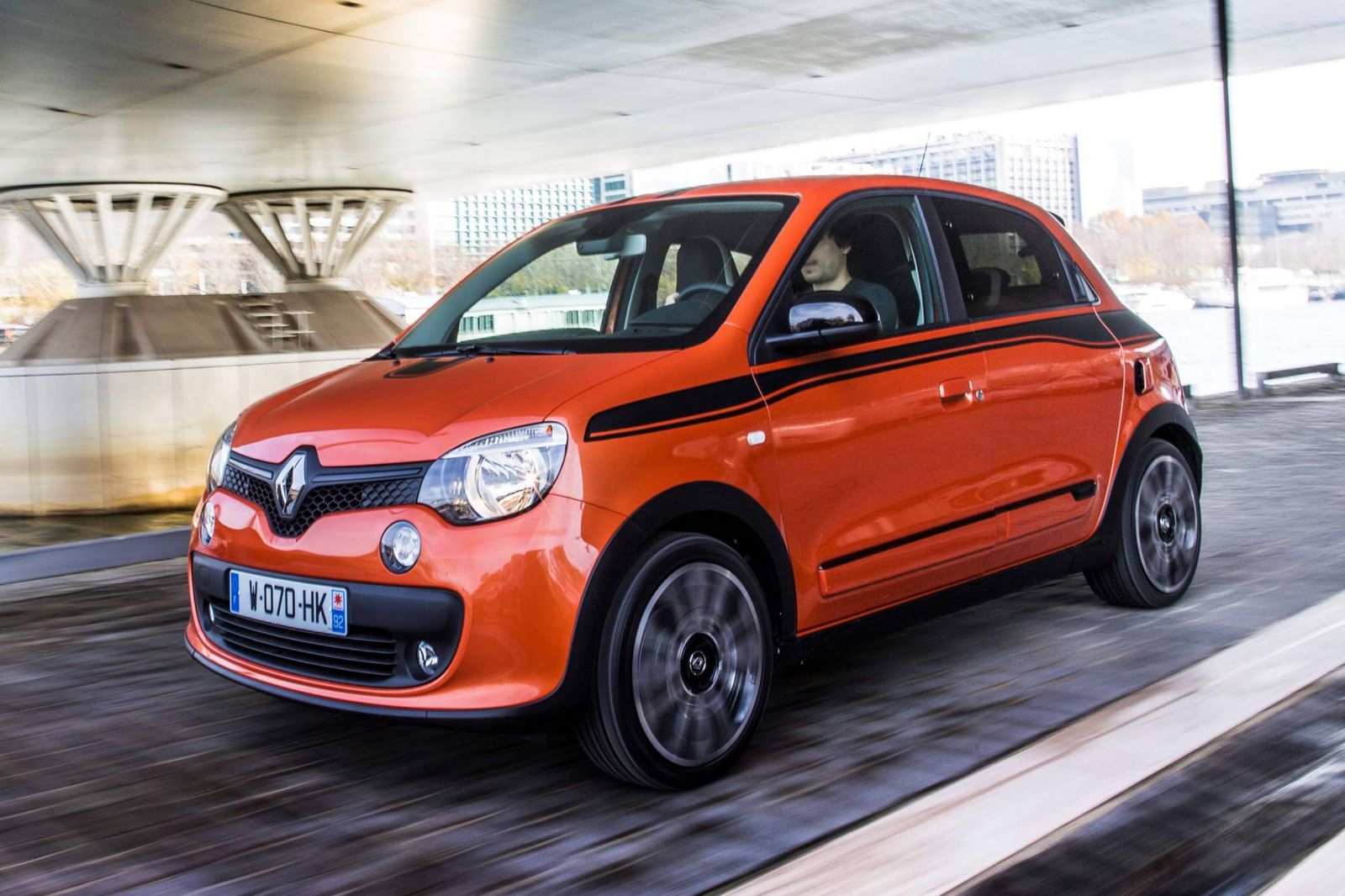 With 109 horsepower and 170 Nm (125 lb-ft) of torque from a 0.9-liter turbocharged three-cylinder engine, the Twingo GT is not quite a hot hatch — the term "warm hatch" would fit it better. It's also the only rear-wheel-drive, rear-engined model here. And before you start joking about its power, remember that the original Golf GTI had 110 hp.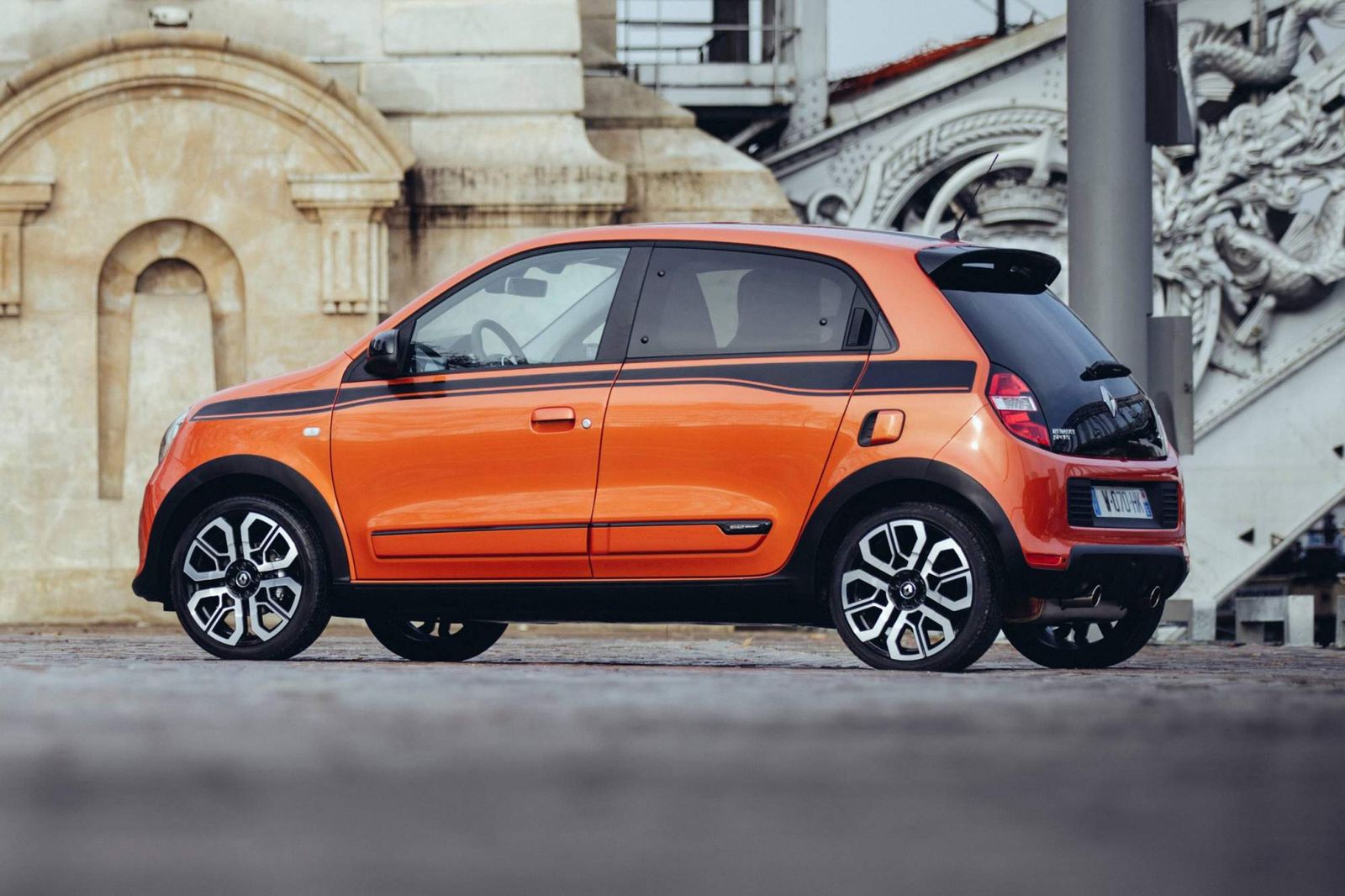 That said, the Twingo GT is nippy enough, covering the 0 to 100 km/h sprint in 9.6 seconds and being able to reach a top speed of 182 km/h (113 mph). You can have it with either a standard five-speed manual or a six-speed EDC dual-clutch automatic, but the latter surprisingly makes the Twingo GT slower and thirstier. You won't get Porsche 911 thrills in this car and reviewers haven't gone mad about it, but the Twingo GT offers a vast amount of fun for the money.
#4 Abarth 595 (from €18,490)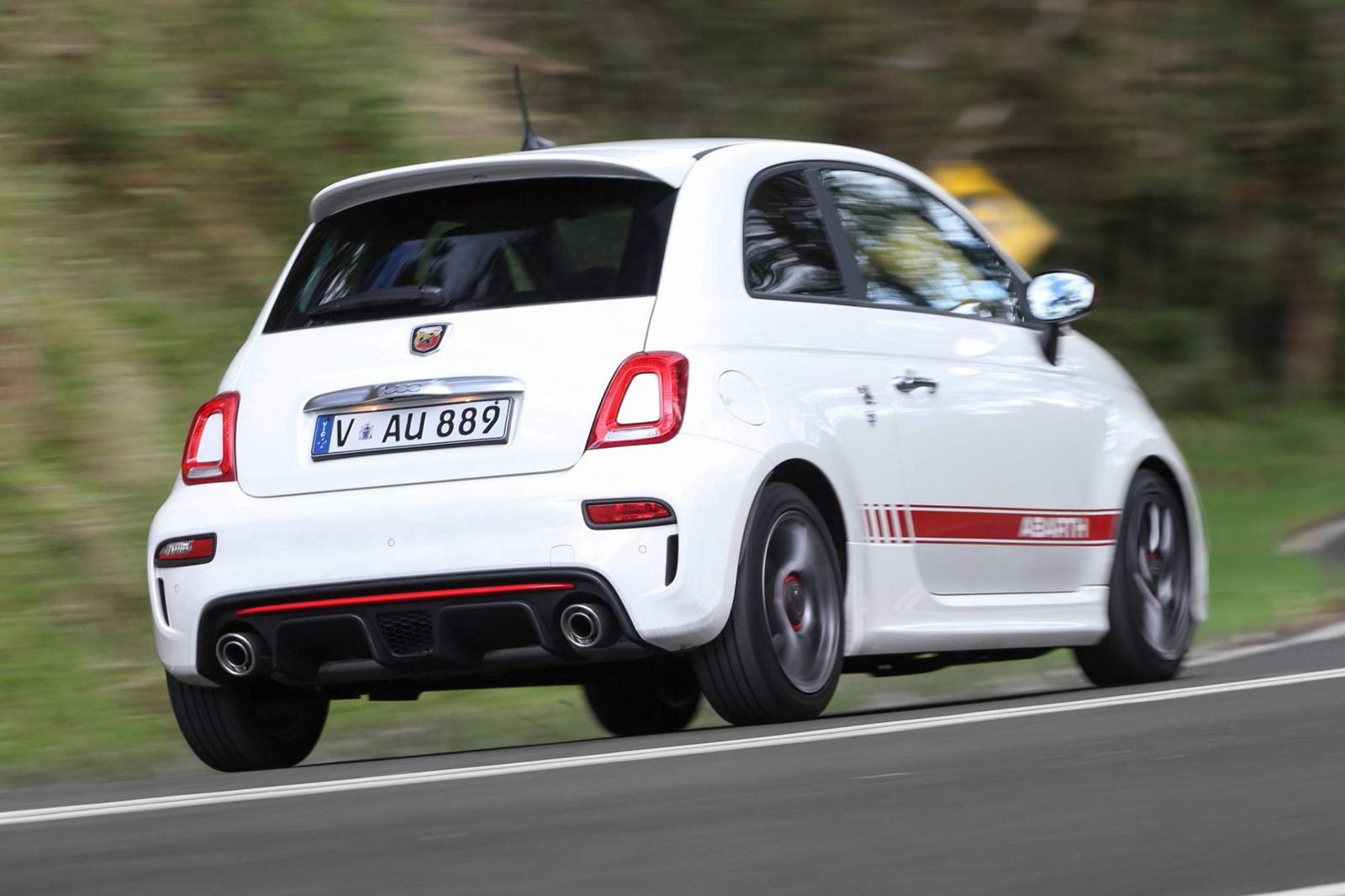 Don't get fooled by the Abarth 595's cute retro appearance: this thing is a sharp tool that benefits from the expertise of Fiat's in-house tuner. The Abarth treatment transforms the 500 from a slow city car into a proper hot hatch courtesy of a turbocharged 1.4-liter four-cylinder engine that makes 145 hp and 206 Nm (152 lb-ft) of torque in standard guise (160-hp, 165-hp, and 180-hp variants are also available, but they cost more than €20,000).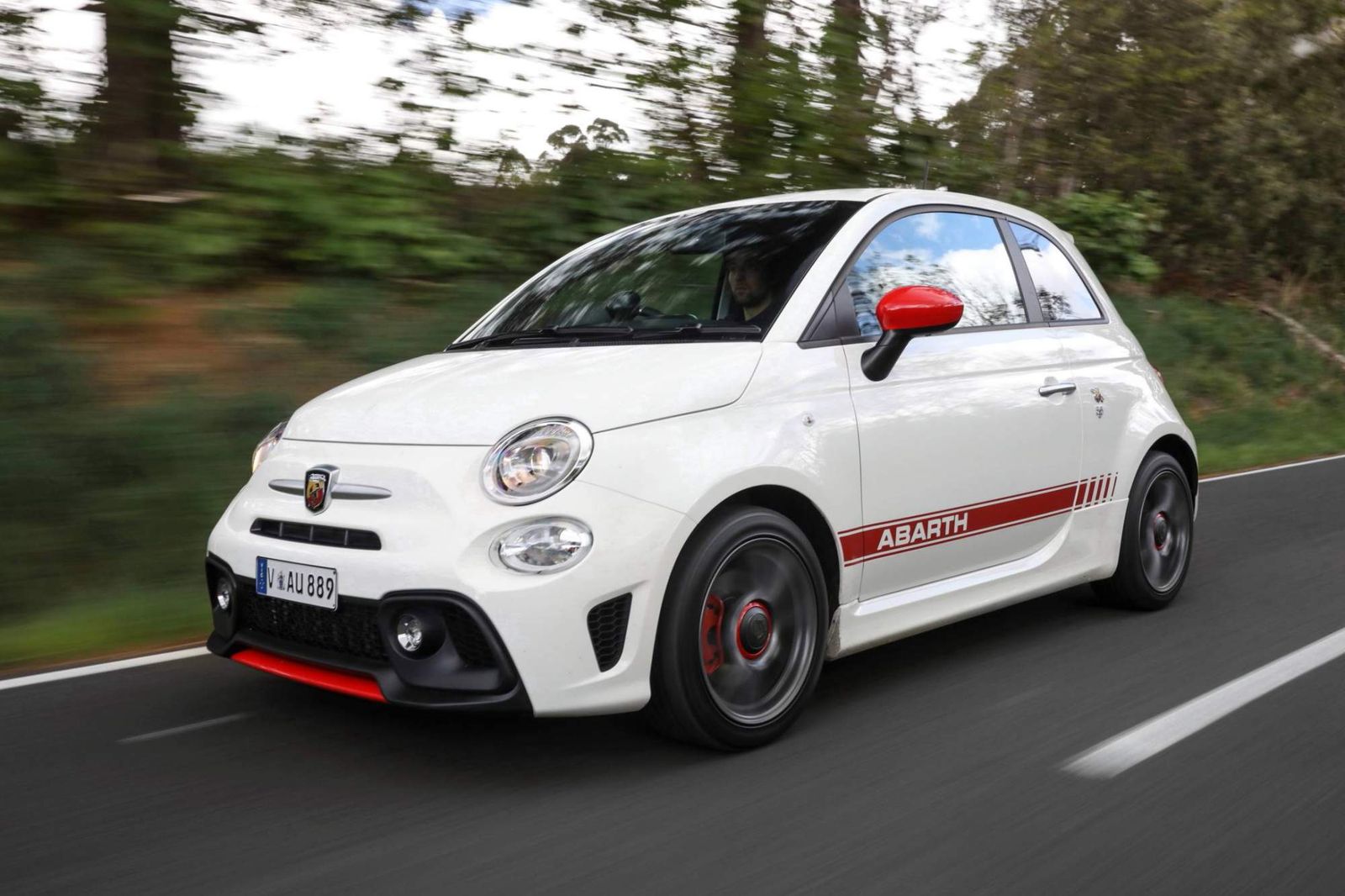 Equipped with the standard six-speed manual transmission, the Abarth 595 covers the 0 to 100 km/h sprint in 7.8 seconds and reaches a top speed of 210 km/h (130 mph). Recently revamped last year, this souped-up Fiat 500 is the cheapest entry ticket into the Abarth world and one that also buys you bags of character. The overly firm ride and high-set driving position may be turn-offs for some people, though.
#3 Opel Adam S (from €19,330)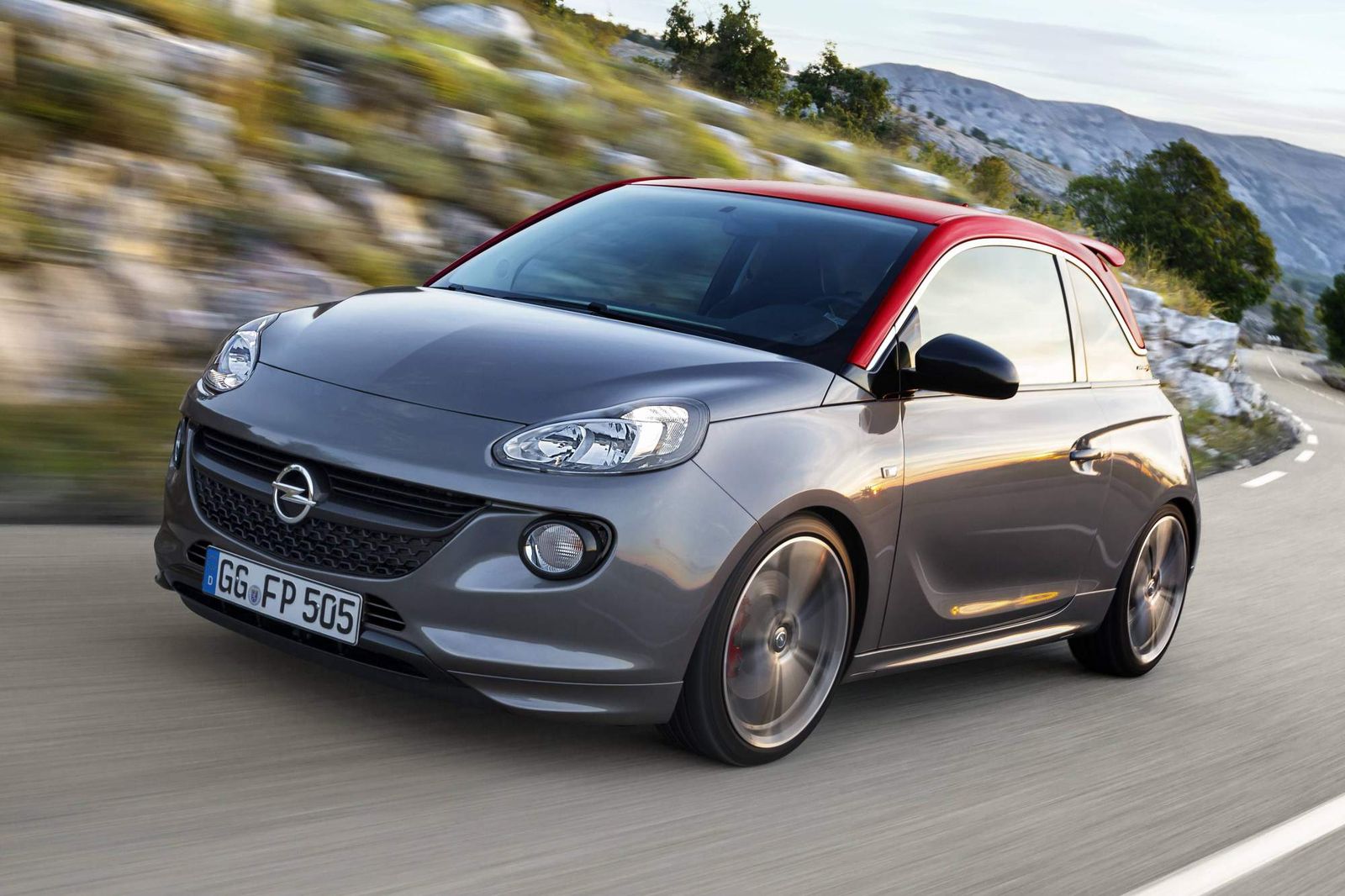 The Adam S may be the smallest hot hatch in Opel's stable, but don't underestimate it: it's a true pocket rocket. Power comes from a 1.4-liter turbocharged four-cylinder gasoline engine that packs a respectable 150 hp and 220 Nm (162 lb-ft) of torque.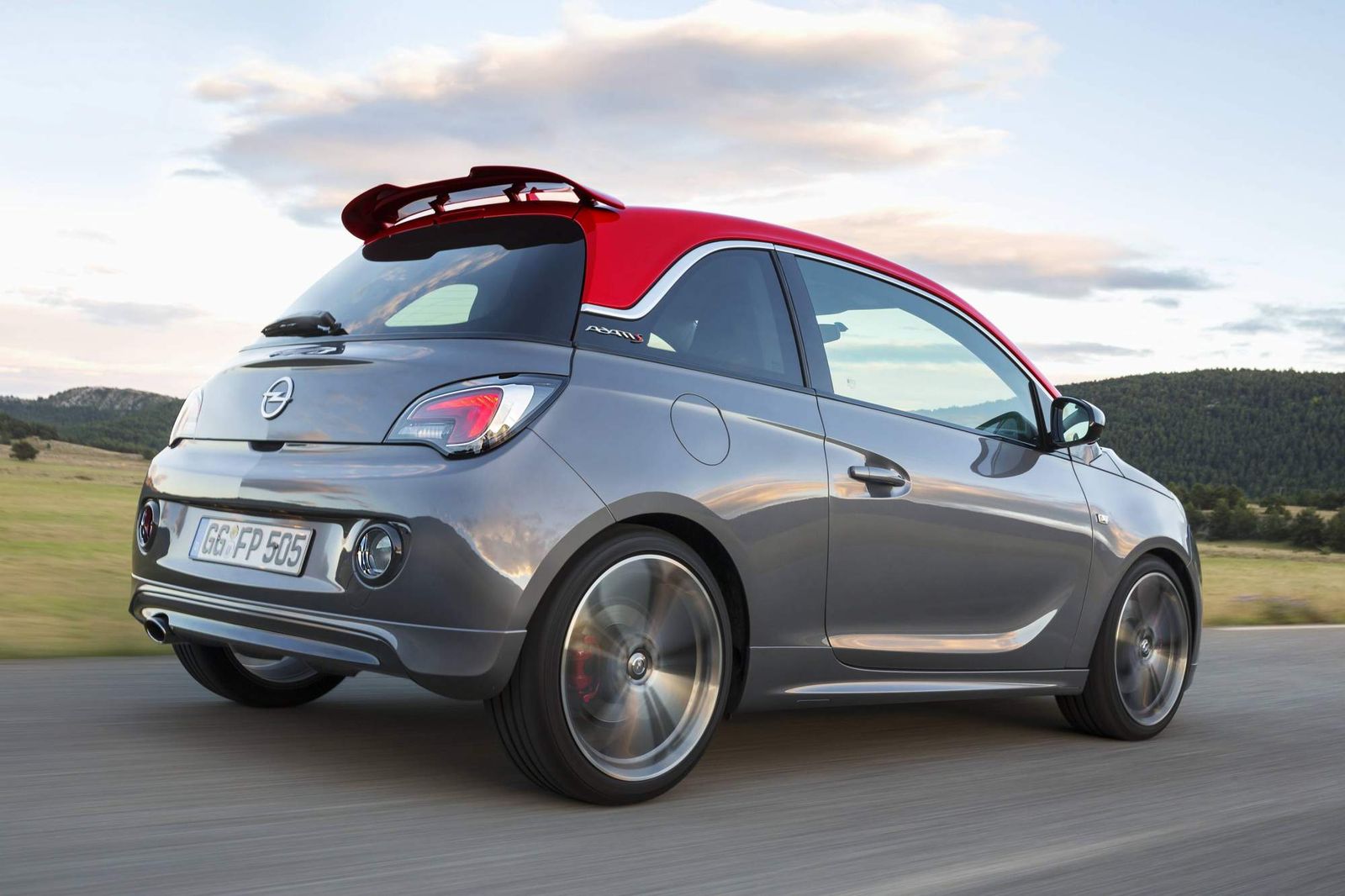 Hooked to a six-speed manual transmission with short ratios the engine allows the Adam S to go from 0 to 100 km/h in 8.5 seconds and reach a top speed of 210 km/h (130 mph). This funky-looking city car is also very agile and offers loads of grip thanks to a tweaked chassis that gives a firm but bearable ride. Just what the doctor ordered for spirited driving.
#2 Suzuki Swift Sport (from €21,400)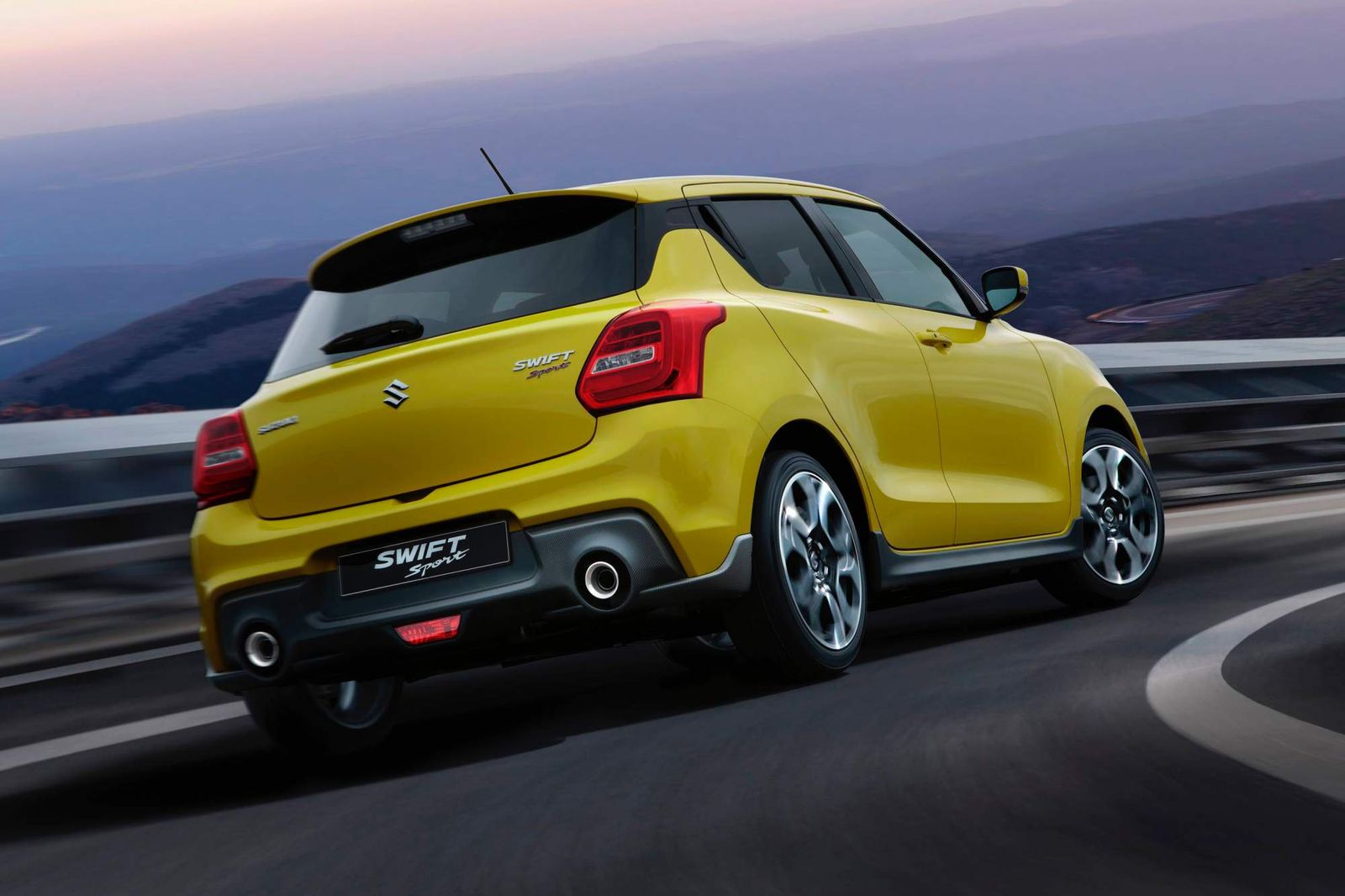 We first got a look at the all-new Swift Sport at the 2017 Frankfurt Motor Show, and we don't have to wait much longer to see it in dealerships — it's expected to arrive in spring 2018. Given that the previous Swift Sport cost well below €20,000 and the most expensive current-generation Swift with AWD currently starts at €17,230 in Germany, we didn't expect the Swift Sport's base price to exceed twenty grand when we wrote this listicle. Apparently, it does break the 20 grand threshold, although not by much.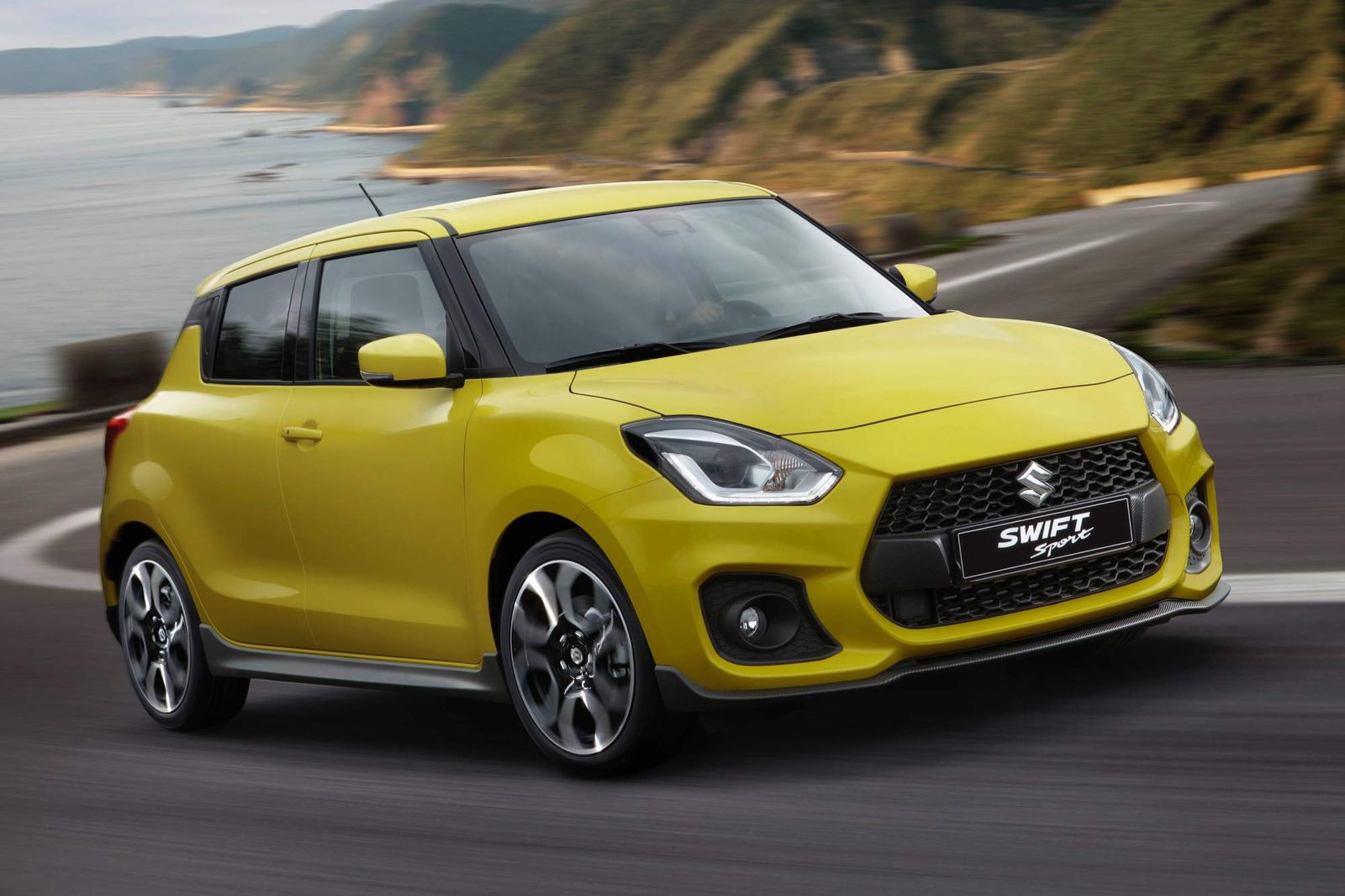 Unlike the outgoing model that featured a naturally aspirated engine, the new Swift Sport packs a turbocharged 1.4-liter BoosterJet gasoline unit that offers 140 hp and 230 Nm (177 lb-ft) of torque — 15 hp and 70 Nm more than the previous model. Combine that with a curb weight of just 965 kg, and you get a pretty quick car: 0-100 km/h takes 8.1 seconds, and top speed is 210 km/h (130 mph). The only transmission option is a six-speed manual, but who's going to complain about that?
#1 VW up! GTI (from €16,975)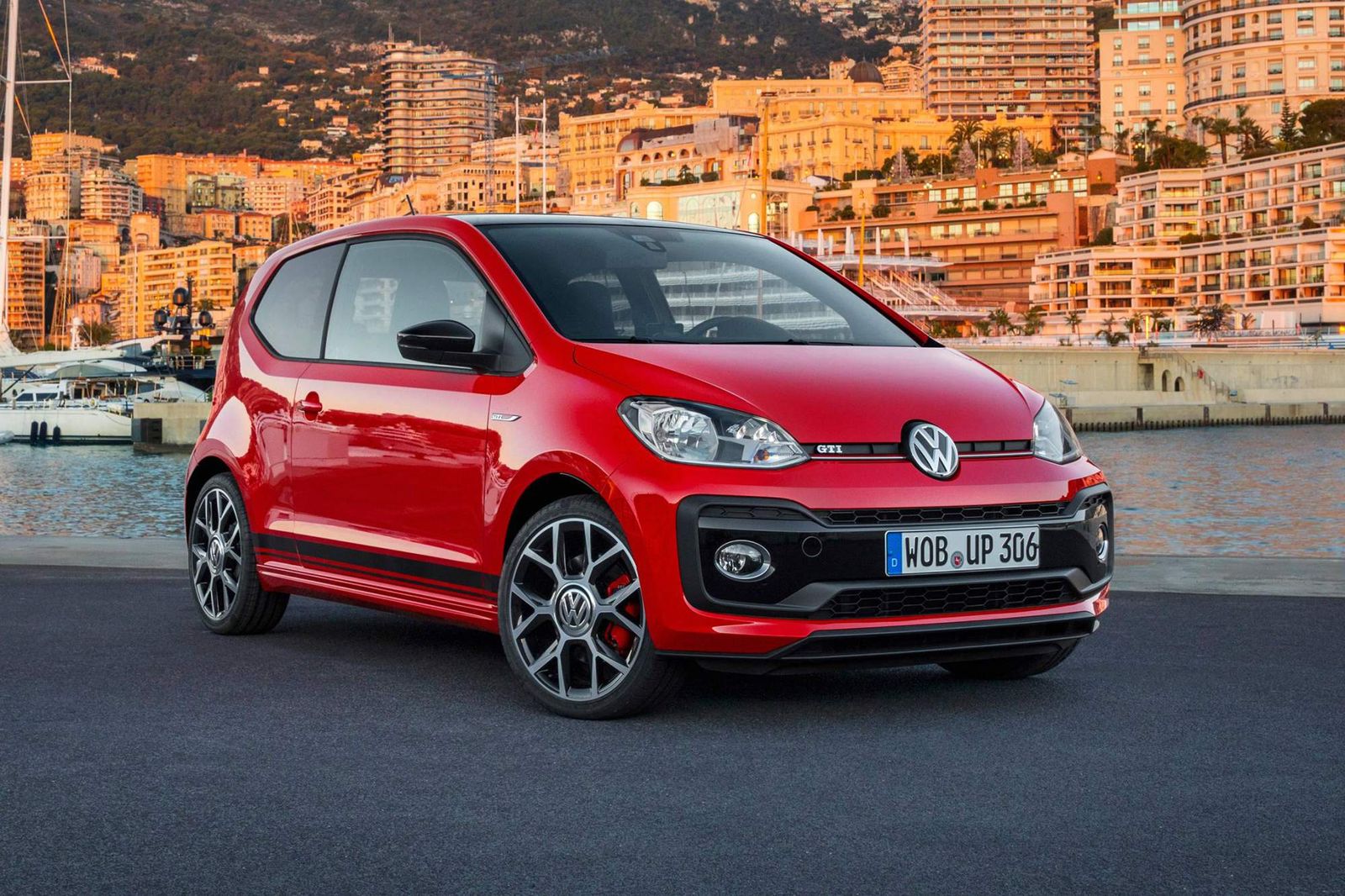 Ladies and gentlemen, we have a winner. It's not the cheapest, the quickest or the most powerful of the bunch, but the VW up! GTI has gained universal acclaim from reviewers. The main reason for that is the fact that it's closest in philosophy to the original Golf GTI.
No, it doesn't have a naturally aspirated engine, but the 1.0-liter turbocharged three-cylinder gasoline unit delivers almost the same power as its spiritual predecessor: 115 hp. Peak torque is much higher, though — 200 Nm (147 lb-ft) of torque, allowing for a 0-100 km/h time of 8.8 seconds and a top speed of 196 km/h (122 mph).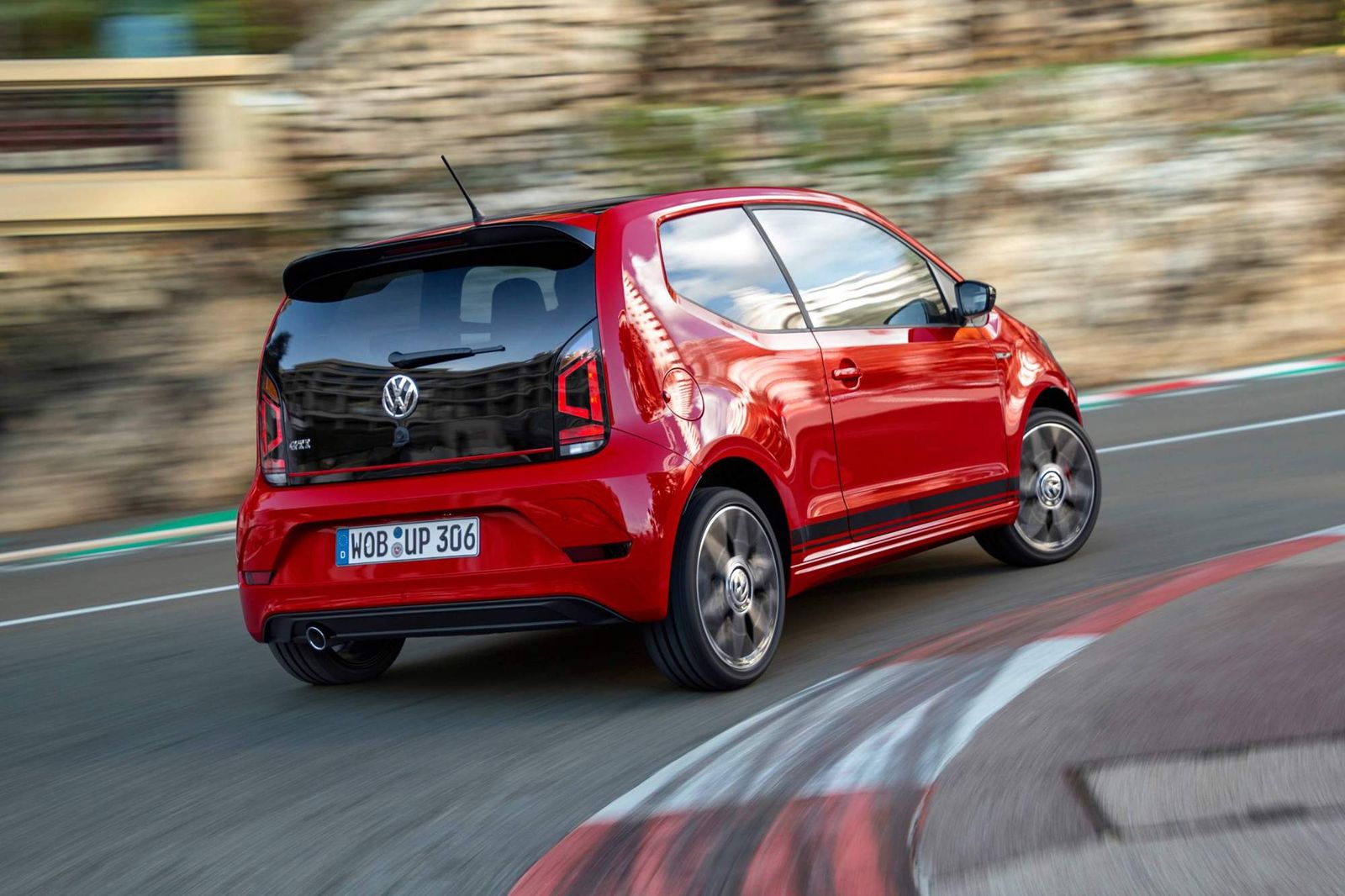 Add to that the six-speed manual transmission, 15-mm lower sports suspension for sharp cornering, roomy cabin (for a city car), low price, and iconic GTI design cues, and the up! GTI definitely deserves the top spot.
READ MORE: Our top five hot hatches launched at the 2017 Frankfurt Motor Show