2015 Jeep Grand Cherokee Overland Test Drive
The latest generation Jeep Grand Cherokee is a surprisingly lovable beast with a punchy heart and a lower than average price
The latest generation Jeep Grand Cherokee is a surprisingly lovable beast with a punchy heart and a lower than average price. We drive the Overland version with air suspension, huge 20-inch rims and a clever four-wheel drive system.
https://cdn.drivemag.net/images/icons/inbrief-icons.svg
IN BRIEF
Recommended for:

Created for:

Hats off for:

Bang for the buck:
Powertrain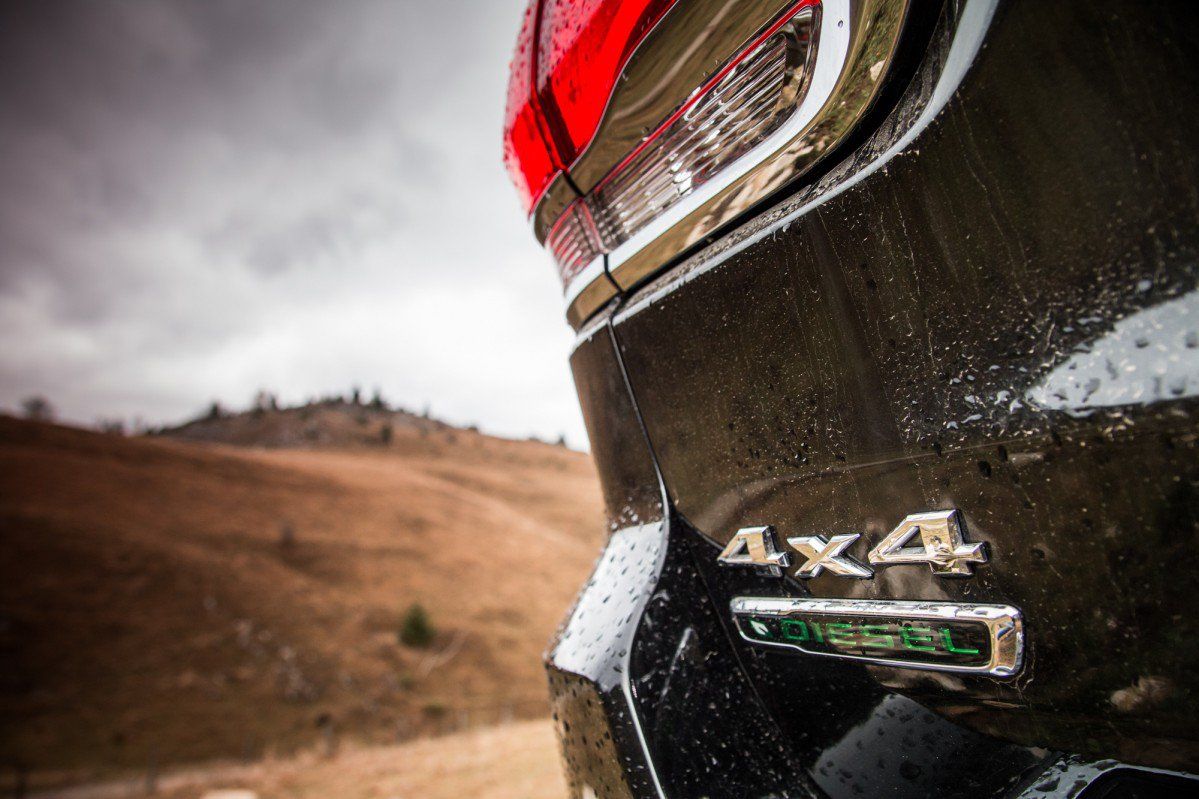 After its 2013 update, the Jeep Grand Cherokee gained a couple of more horsepower for the 3.0-liter V6 diesel under the bonnet, along with a fresh eight-speed automatic transmission that means the world for a big American SUV.
In Europe there are two power tunes for the diesel unit, one with 190 hp and 325 lb-ft (440 Nm) of torque, and one with 250 hp and 420 lb-ft (570 Nm). Also, there's the performance-oriented SRT variant with a huge 6.4-liter gasoline V8 that makes 468 hp and 460 lb-ft (624 Nm) of torque.
I drove the higher-rated diesel model, and I have to say that I was impressed. When idling, the engine is a bit nosier than its rivals, but once you get up to speed, the cabin is pleasingly quiet, even at highway speeds.
Power is sent to all four wheels via an eight-speed standard automatic transmission that performs rather well under all conditions, although I found it to be a little undecided at times, changing gears constantly in some situations that didn't seem to need gear changes, which can be frustrating.
Torque is plentiful, and comes in at a fairly low rpm point, making it an easy car to manhandle around town and on country roads. Also, power is more than enough in the 250 hp variant, with a 0-62 mph (0-100 km/h) time of 8.2 seconds. With the entry-level unit, you need an extra two seconds to get to 62.
If you want to do a little off-roading, the American SUV can get you places, but only if you select the right options from the 4WD systems list. There are three variants available – the Quadra-Trac I (all-automatic, without lockable diffs), the Quadra-Trac II (adds low-range mode) and the Quadra-Drive II (with low-range and electronic limited-slip differential). Also, you can go for the Quadra Lift air suspension that offers a slightly better ride and a bigger, adjustable, ride height.
---
Handling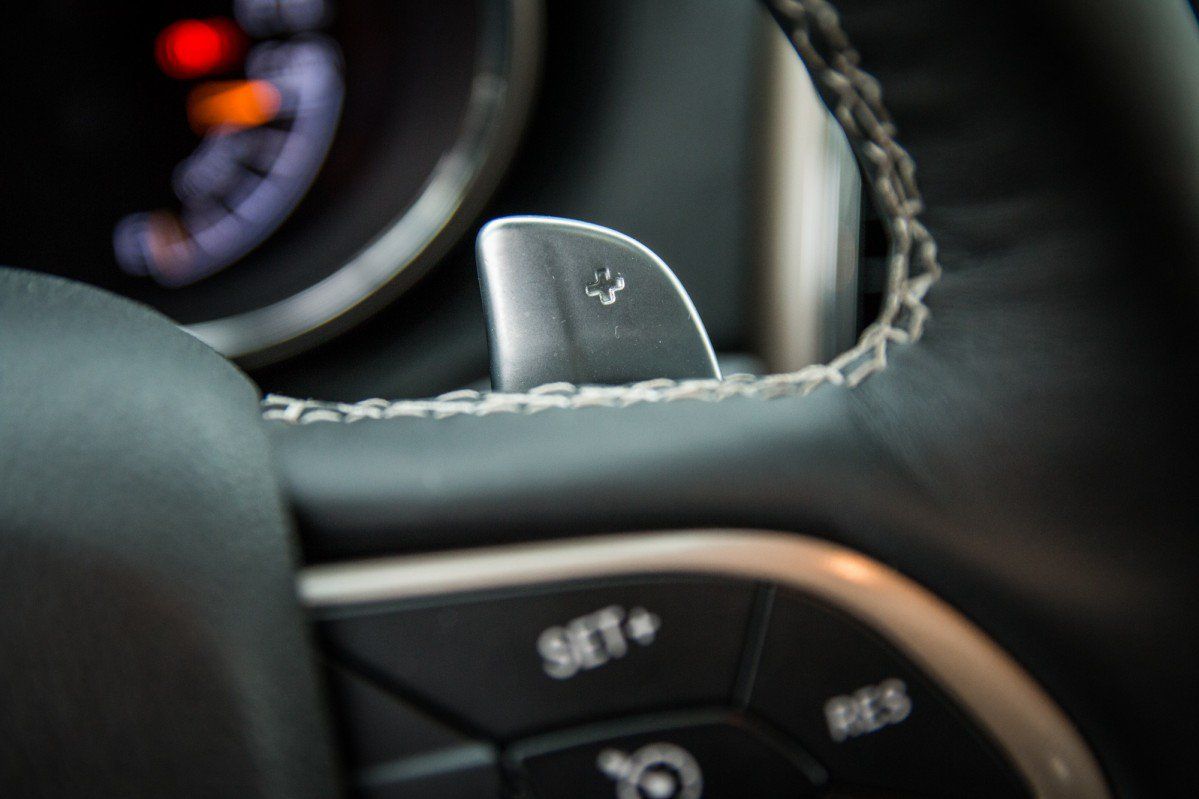 As you would imagine, the Grand Cherokee is very American in the way it drives. I tested an Overland model that was fitted with an optional Performance Handling Pack that comes with sports suspension and 20-inch rims, but even so there was quite a bit of roll in the corners, and the steering was numb and a bit too slow to respond to quick direction changes.
The big 20-inch wheels may look good, but they don't add very much in terms of comfort and handling, so I would avoid them and go for the standard 18-inch ones that cope better with potholes and bumps in the road, and don't disturb the steering mechanism as much as the bigger sized wheels.
Although it doesn't stack up to the BMW X5 in terms of handling, the Grand Cherokee is an excellent cruiser that glides over anything you throw at it, making it an excellent choice for those who spend long hours on seemingly never-ending motorway journeys.
---
Safety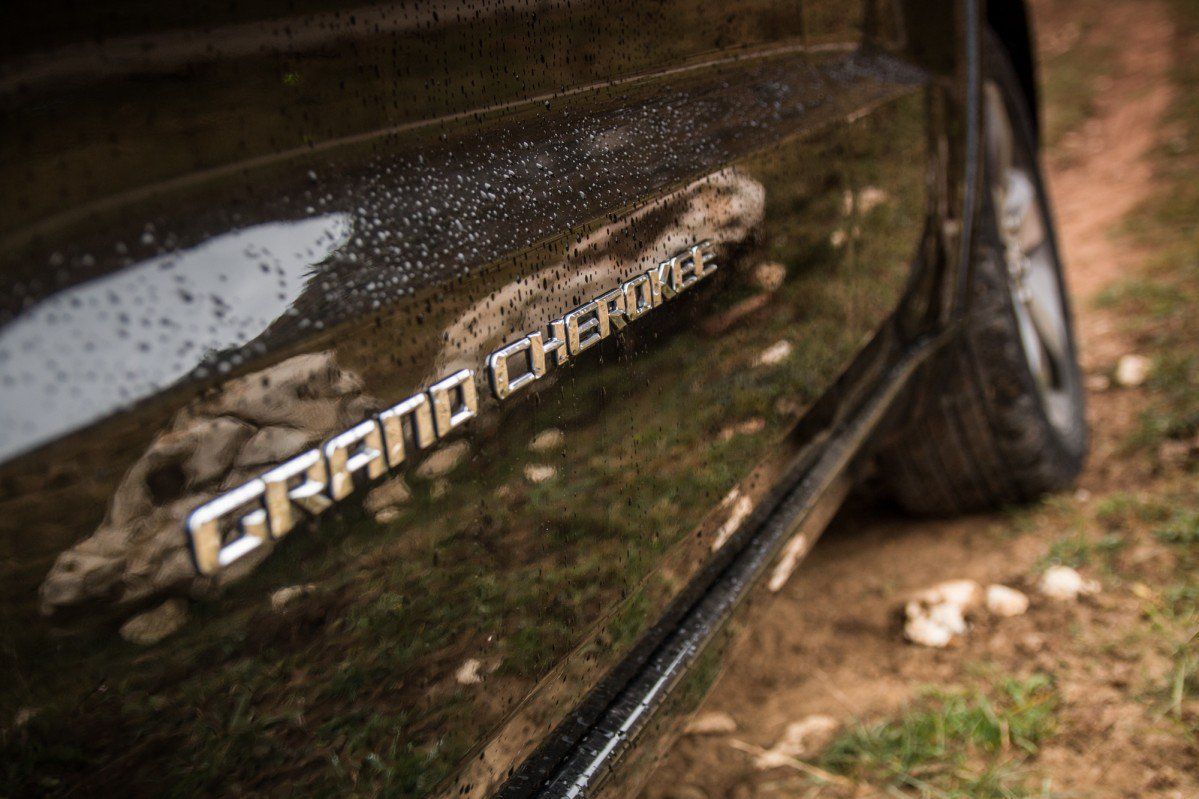 In Europe, the Grand Cherokee got a four-star rating from Euro NCAP for the 2011 model (before the facelift), and in the United States the NHTSA gave it an overall five-star safety rating for the 2015 model year.
The car comes with front, rear and window airbags as standard, plus a knee airbag for the driver, traction control; hill descent control and hill start assistance.
Comfort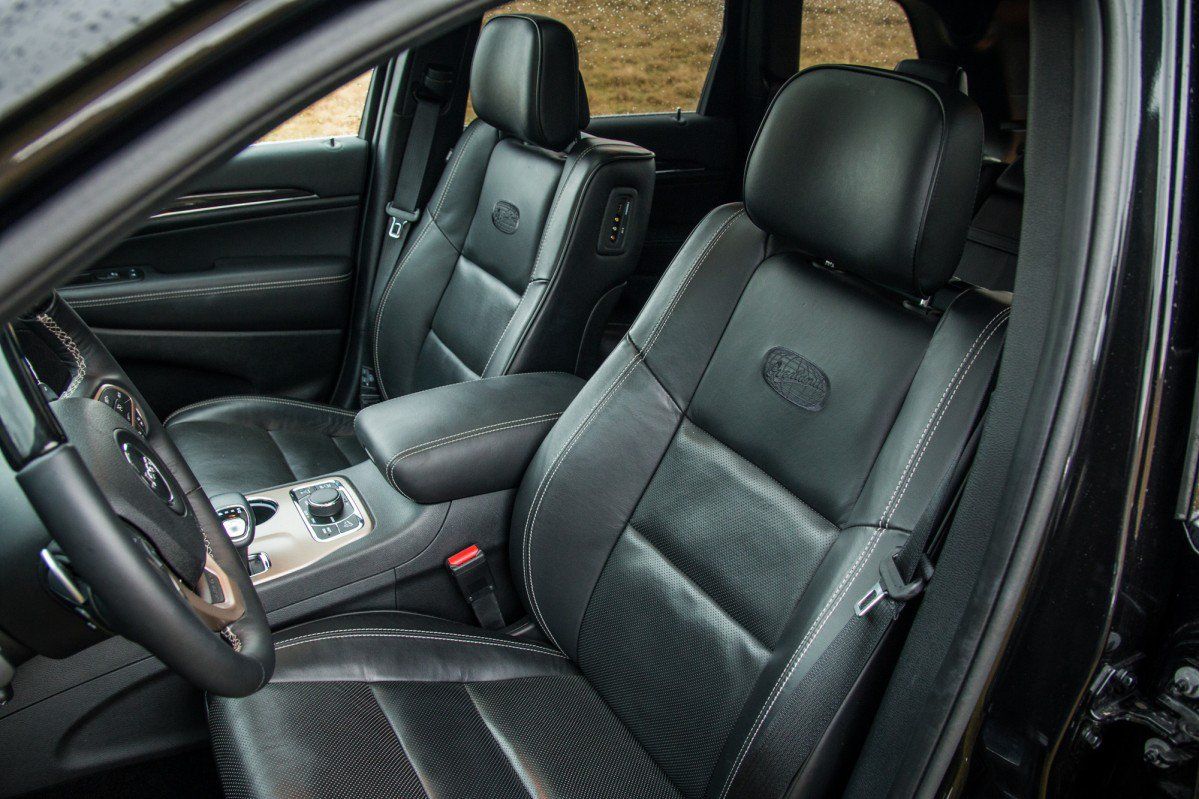 The cabin of the 2015 Jeep Grand Cherokee is spacious, and the seats are comfortable but not exactly thought for spirited driving, practically lacking any lateral support for the front seats.
The rear bench seat is big enough for three adults, with good head and knee room even for tall passengers, and a fairly low transmission tunnel that shouldn't hinder the person sitting in the middle seat.
---
Quality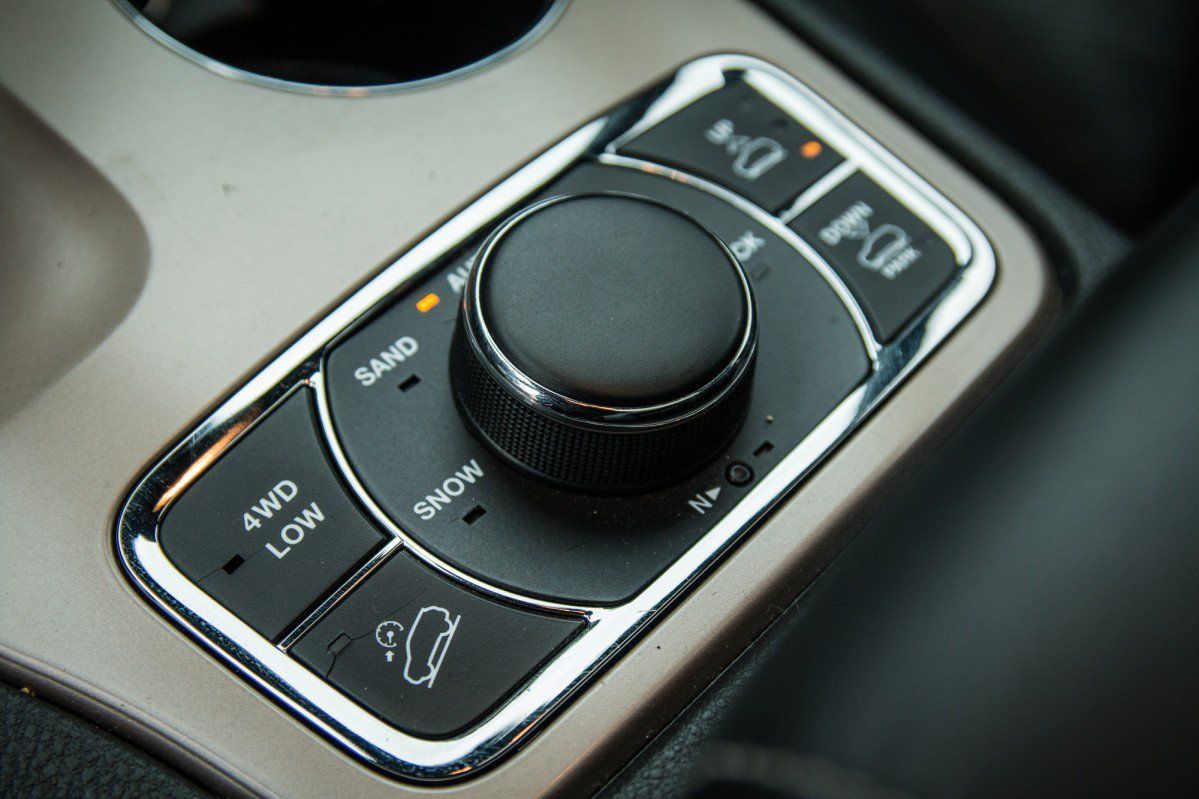 Everywhere you look you'll see some sort of plastic, even where you think you're seeing metal. Overall, the materials are good for the price you pay, but I should mention that the press car I drove had nearly 12,400 miles (20,000 km) on the clock and things were rattling all over the cabin when driving over uneven surfaces.
The leather seats are made from genuine leather, but the material is bland and doesn't really have any texture at all.
---
Practicality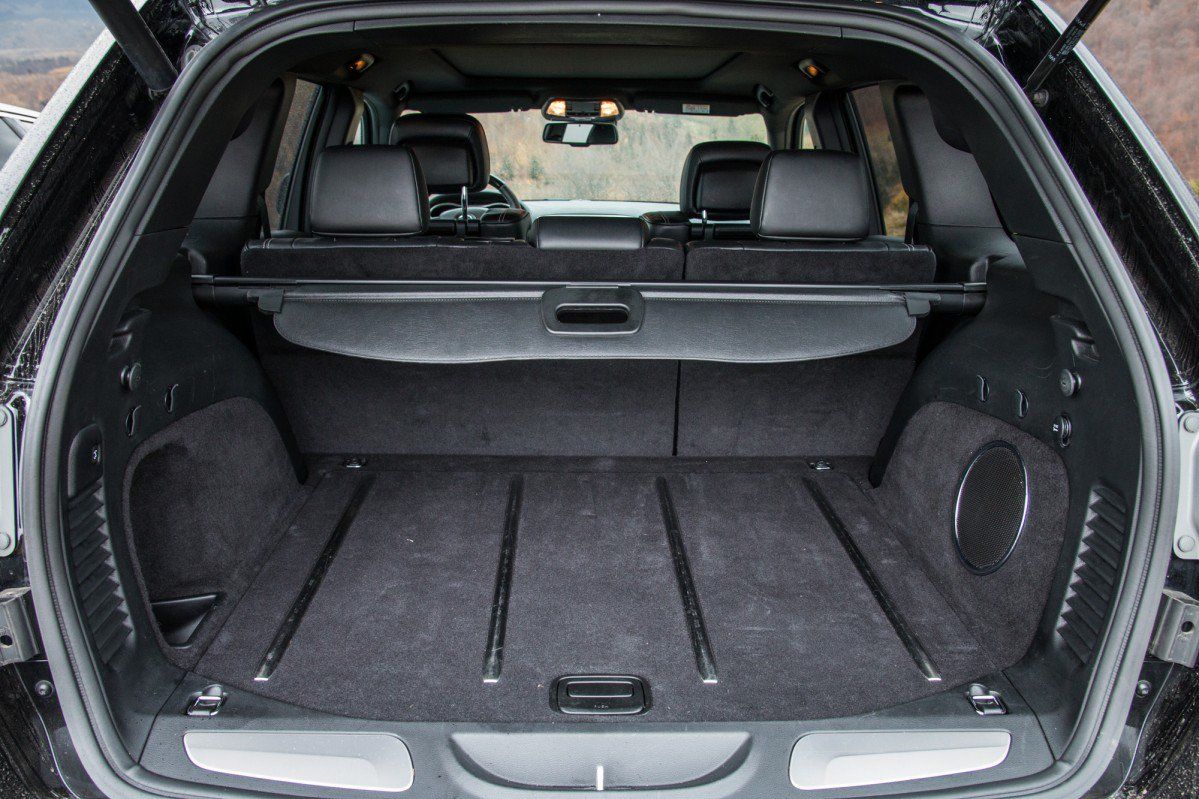 This is a big car, with a generous, 782-litre boot capacity (27.6 cu ft, to lower window), and with enough storage spaces throughout the interior. The rear seat backs can be set at different angles to better suit the passengers, or can be folded to create a huge cargo area. Folding them back up is as simple as operating a lever and raising the seat back into position.
---
Infotainment
The 2015 Grand Cherokee is fitted as standard with an 8.4-inch touchscreen that manages the whole infotainment system. On the more expensive trim levels, there's GPS navigation, voice control and you can even order two screens for the rear passengers.
Navigating through the menus is pretty straightforward, with decent response times and feedback. The brash graphics aren't everybody's cup of tea, but I'll admit they add to the charm of this big American cruiser.
The Alpine sound system, with its nine speakers and subwoofer, sounds excellent, even though it's a bit rough on the bass. But hey, it's great for listening to hip-hop.
Efficiency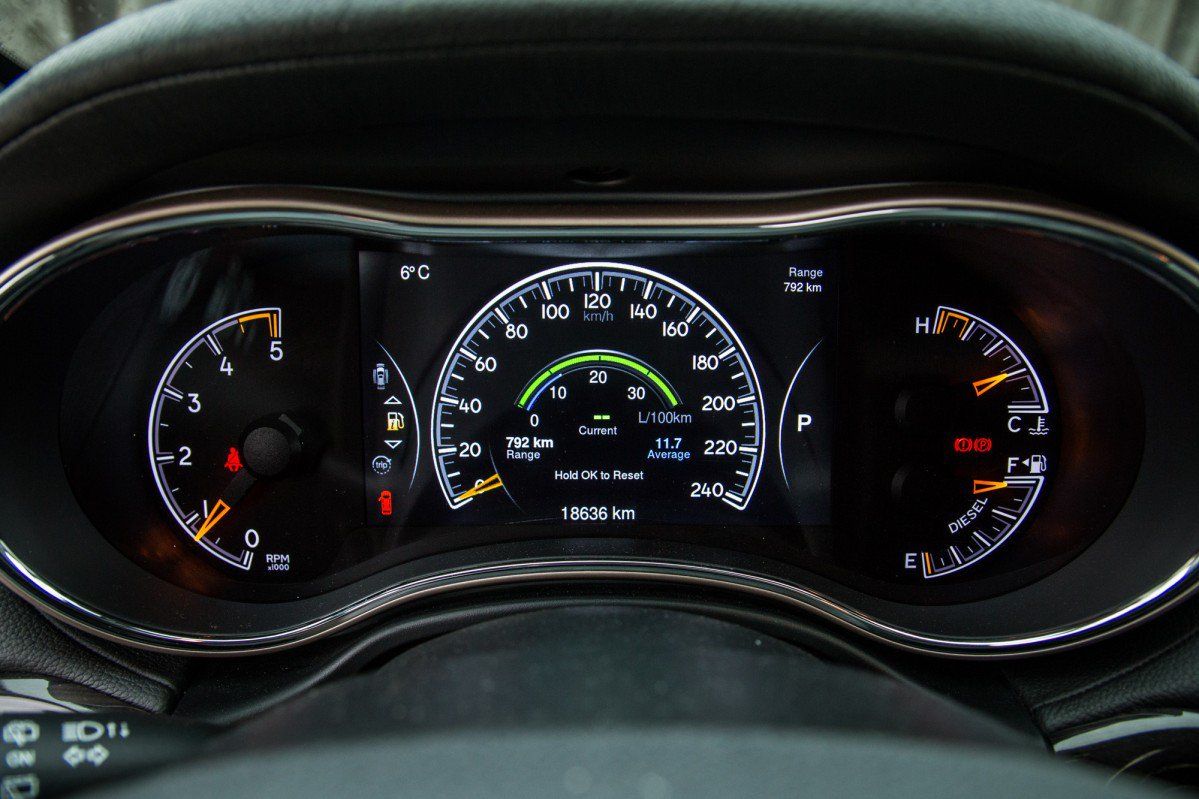 The 250 hp model has an estimated average fuel economy of 37.7 mpg (7.5 l/100 km), which is more than acceptable for a car that weighs 2.4 tonnes.
In real-world conditions, I averaged 25 mpg (11.2 l/100 km) after quite a lot of motorway driving and off-roading, which leads me to believe that in normal usage you should get about 30 mpg (9.4 l/100 km).
---
Equipment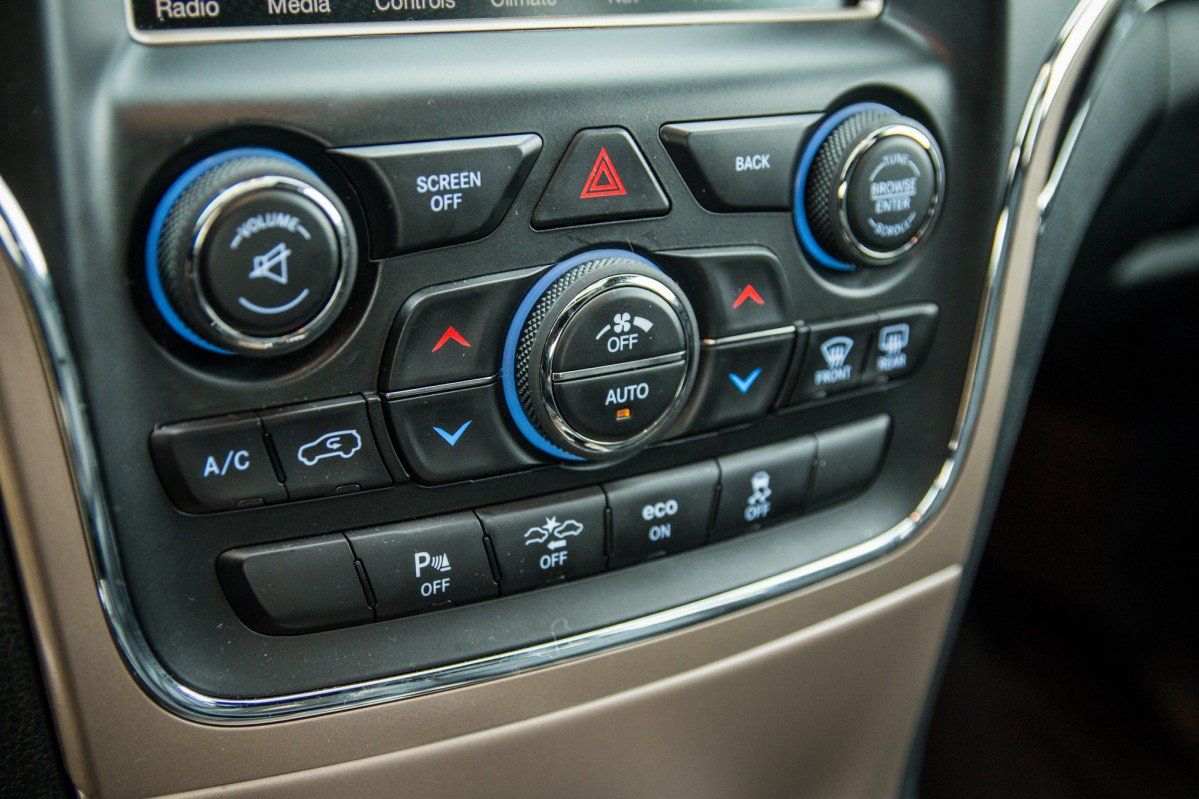 The base Laredo trim gets you automatic dual-zone climate control, keyless-go, a six-speaker audio system, automatic bi-xenon headlights, cruise control, central locking a whole lot more.
Go for the Laredo variant and you get the booming nine-speaker Alpine sound system, heated and electrically adjustable steering wheel, leather heated seats – front and rear, an electrically opening tailgate, and tinted windows.
The top Summit trim comes with automatic beam-switching bi-xenon headlights, acoustic insulating windows, 20-inch rims, and a 19-speaker Harman Kardon audio setup.
All in all, the tech you get is plenty for the price you pay.
---
Acquisition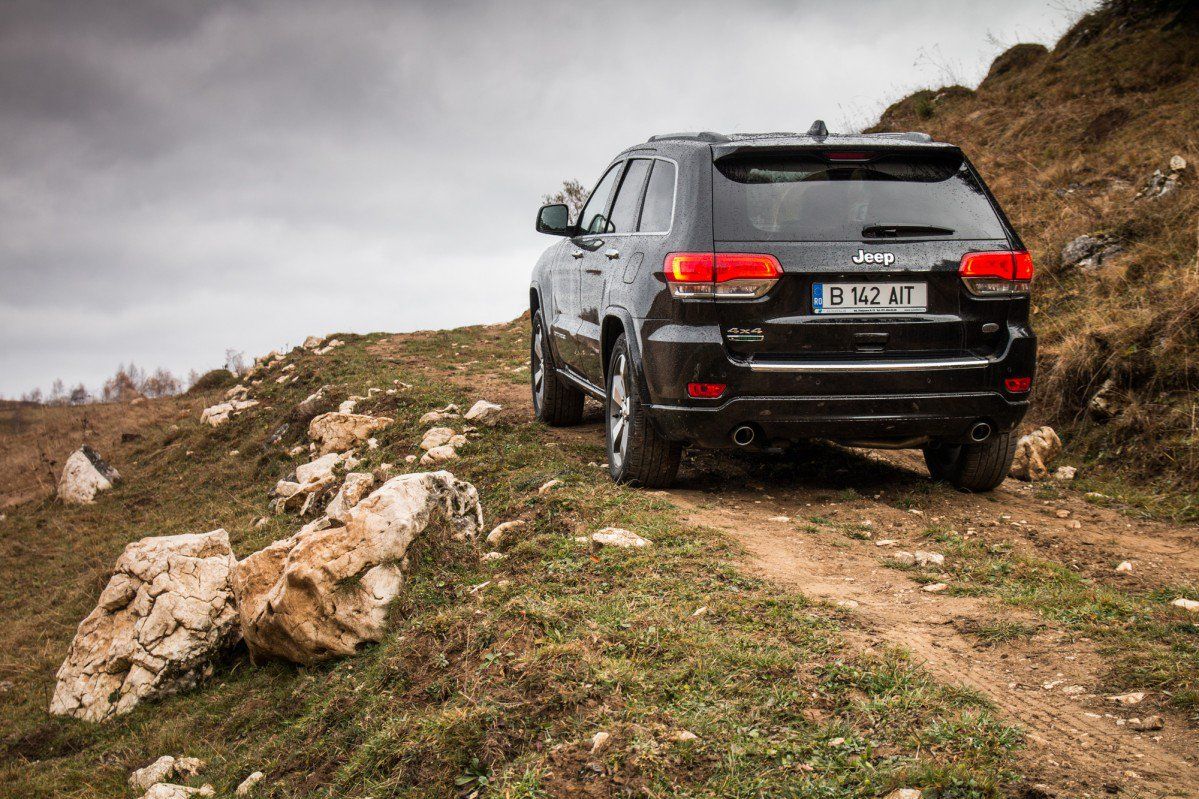 For the kind of money asked for the Grand Cherokee, you could also go for a Volkswagen Touareg, an Audi Q7 or a BMW X5, but if you want to put some goodies in these cars, expect to pay over €80,000.
In other words, the Jeep Grand Cherokee is good value for money, especially when you start to see the huge discounts that are in order across the Old Continent.

Photo credit: Iulian Dnistran