2016 BMW 7 Series 750Li xDrive Test Drive: Overstatement
The new luxury saloon segment representative from BMW is so elegant it needs a title right before its name. But is it good enough to worry the mighty S-Class?
I was always careful about making any comparison between the 7 Series and the S-Class. Firstly because I like my face just how it is, and I don't want it to be rearranged by the tensed fist of a 7 Series fanboy. Secondly (and the reason to get punched, for that matter) is the way I see these two cars.
The 7 Series always felt like a bigger, more opulent 5 Series - which is my favorite mid-sized saloon, by the way - while entering the S-Class was like stepping up to another level in the Mercedes' line-up.
The new 7 Series is so complex it tends to make the S look … normal. That's because BMW loaded the 7 with all its sci-fi weapons. Let's take them one by one, shall we?
https://cdn.drivemag.net/images/icons/inbrief-icons.svg
IN BRIEF
Recommended for:

Created for:

Hats off for:

Bang for the buck:
Powertrain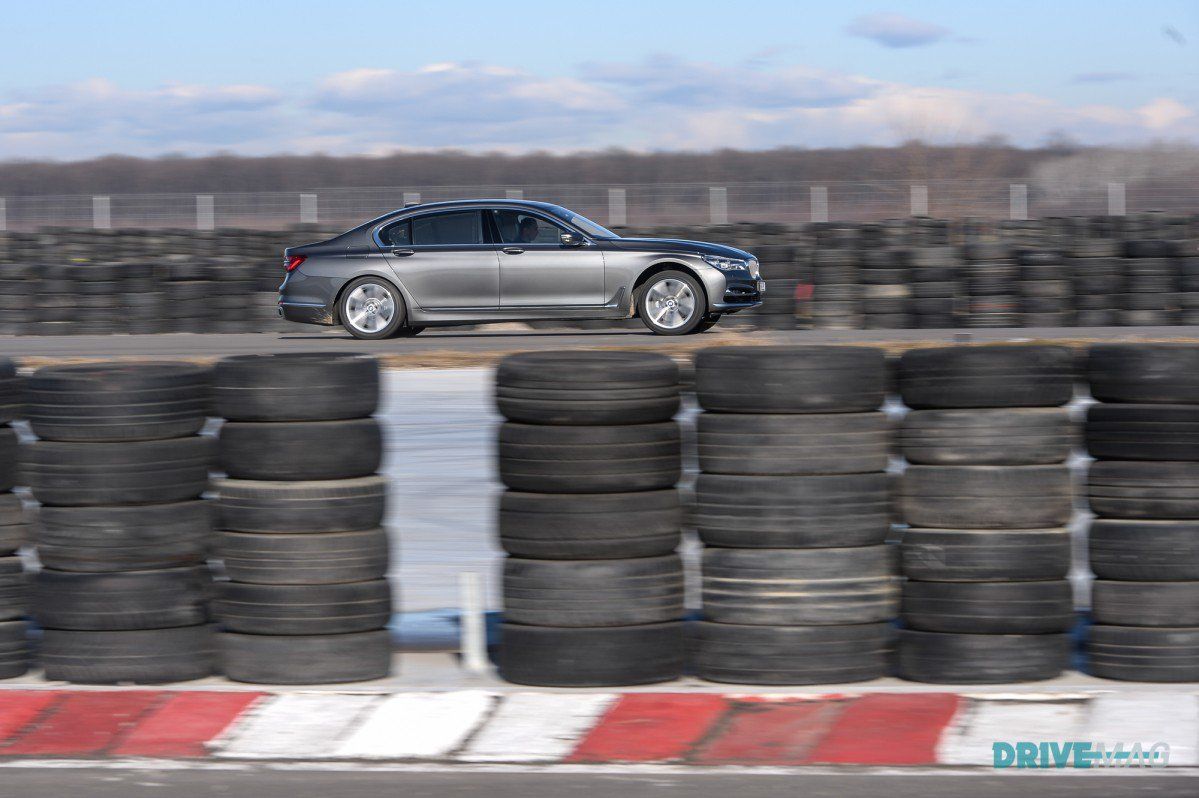 The 4.4-liter V8 unit is a longtime acquaintance, its first appearance being in the 2008 X6 xDrive50i. It packs the same amounts of power and torque (445 hp, 480 lb-ft respectively) as in the previous 750i, only here it has been tweaked for efficiency, now returning 27.6 mpg.
If fuel efficiency is what you're looking for, mind you there are way better offers available (the 730d boasts 48 mpg), albeit not as fast or imposing as the high-toned V8.
Thanks to its all-wheel-drive xDrive system and with help from the 8-speed ZF transmission, the 750Li can move its 4883-pound sophisticated body to 60 mph in just 4.4 seconds. We've seen BMW M models moving as fast. So it's safe to say the V8 does a proper job here.
---
Handling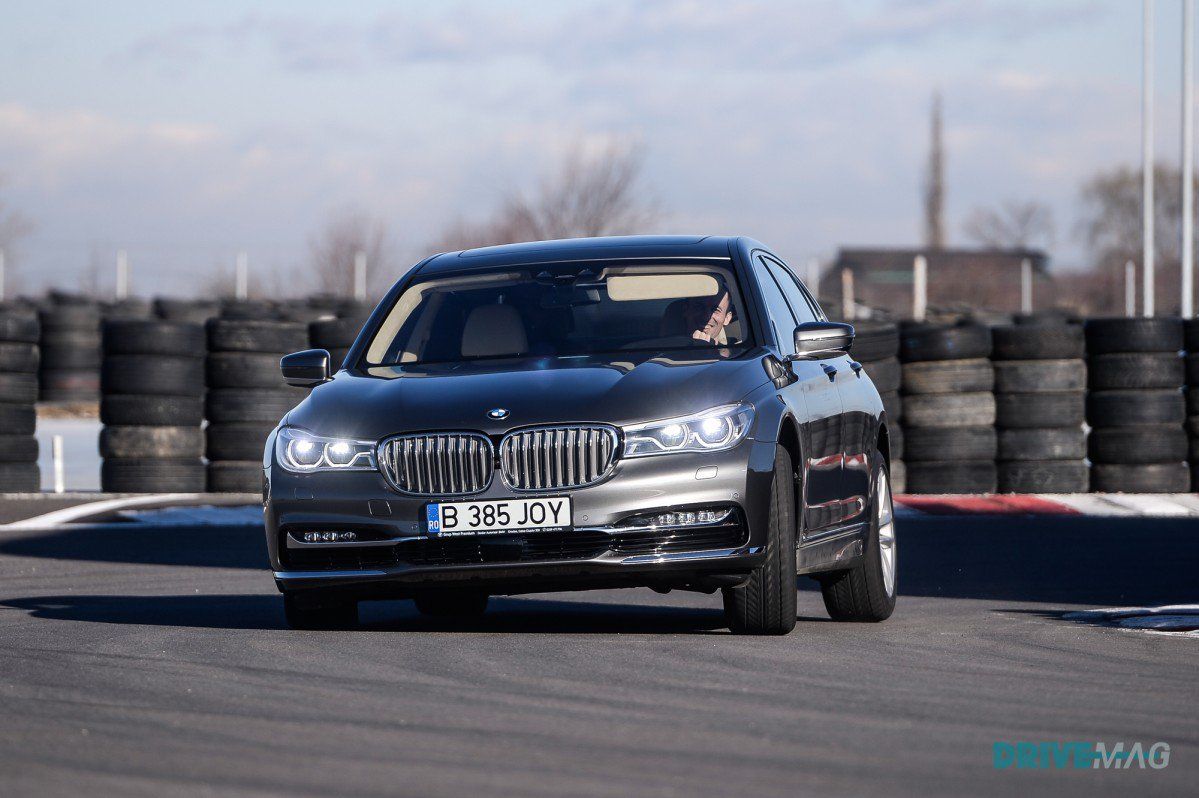 As long as you don't see it as an over-oversized 3-Series, you will be more than pleased with how it behaves on the road. It's a heavy car, but one that can carry you around effortlessly, in complete comfort.
It features adjustable air suspension for all four wheels, and its rear axle steers - there are enough hints about how refined a ride in it can be. Even the Sport Mode is a combination of body control and looseness, and this is the closest you'll get to the pure BMW spirit.
---
Safety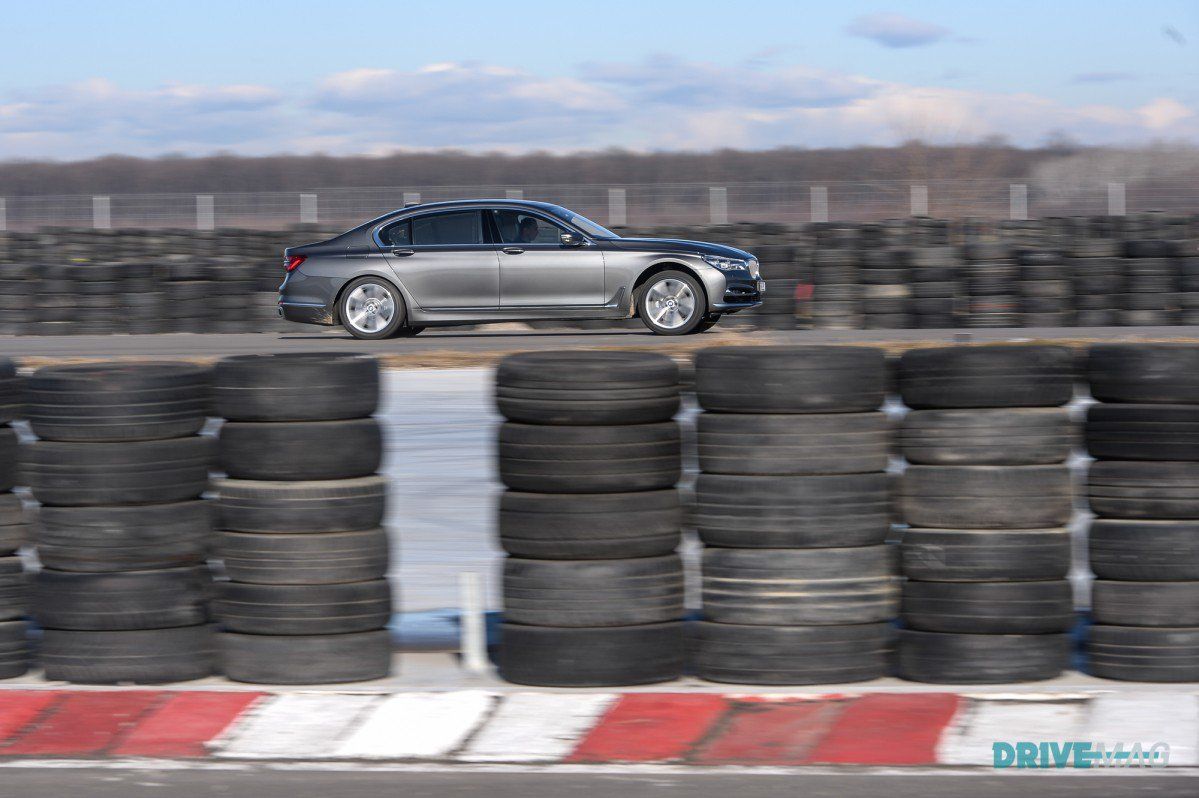 The new 7 Series is safe to the core, literally; the carbon fiber reinforced plastic bits implanted in its frame does not only shave pounds off the scale but also makes the car stiffer and stronger.
Eight airbags are taking care the front, the side and the head protection; the standard Dynamic Safety System will tense your seatbelt, raise the angle of your backrest and close the side windows, if a collision seems immitigable.
And it can do much more: the Driving Assistant Package will have the car braking for you while a plethora of electronic angels will watch over you. With Driving Assitant Plus, the car can take care of its own for short periods of time, before asking you to get in control: it features active cruise control with stop-and-go function and steering and lane control assist.
Comfort
Despite its tank-like exterior appearance (an elegant one, for that matter), from the inside it feels like riding on feathers. Set the car in Comfort Plus mode and it will transform your long journey in a wafty experience.
The long-wheelbase version (as the one we've tested here) comes with even more space to wallow in, and can even transform the rear right passenger seat into a nap-ready lair. For that, the front right seat must be unoccupied, as it will slide forward and fold in order to make room your stretched legs.
There's only one thing I couldn't get used to in the back, and that is the inexplicably high position of the rear seats. You'll say that I am inexplicably picky now as well, but trust me: in a car like this, where everything seems to be perfection pursuant, this stands out more than you'd think.
However, as I've found out, everything is more easily tolerated once the massage program starts.
---
Quality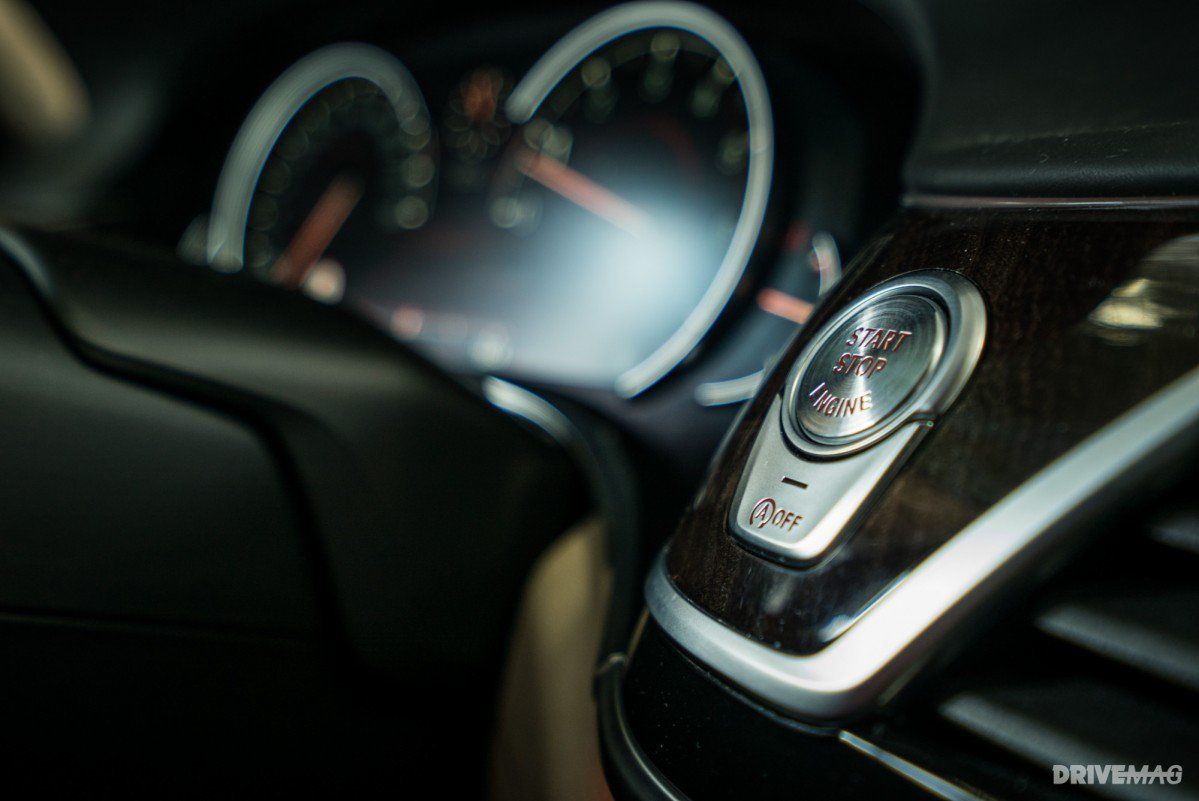 There is next to nothing you can object, regarding the inside of the car: all materials the cabin is cladded with are exquisite. The Nappa leather treatment is interrupted here and there by the finest wood bits or cold-yet-elegant aluminum.
It's hard to find plastic surfaces, as it's hard to see the 7's interior being as opulent as it truly is. The parallelism between the dashboards of various BMW models tends to lead to this unfortunate idea. So before you conclude, better touch rather than look.
---
Practicality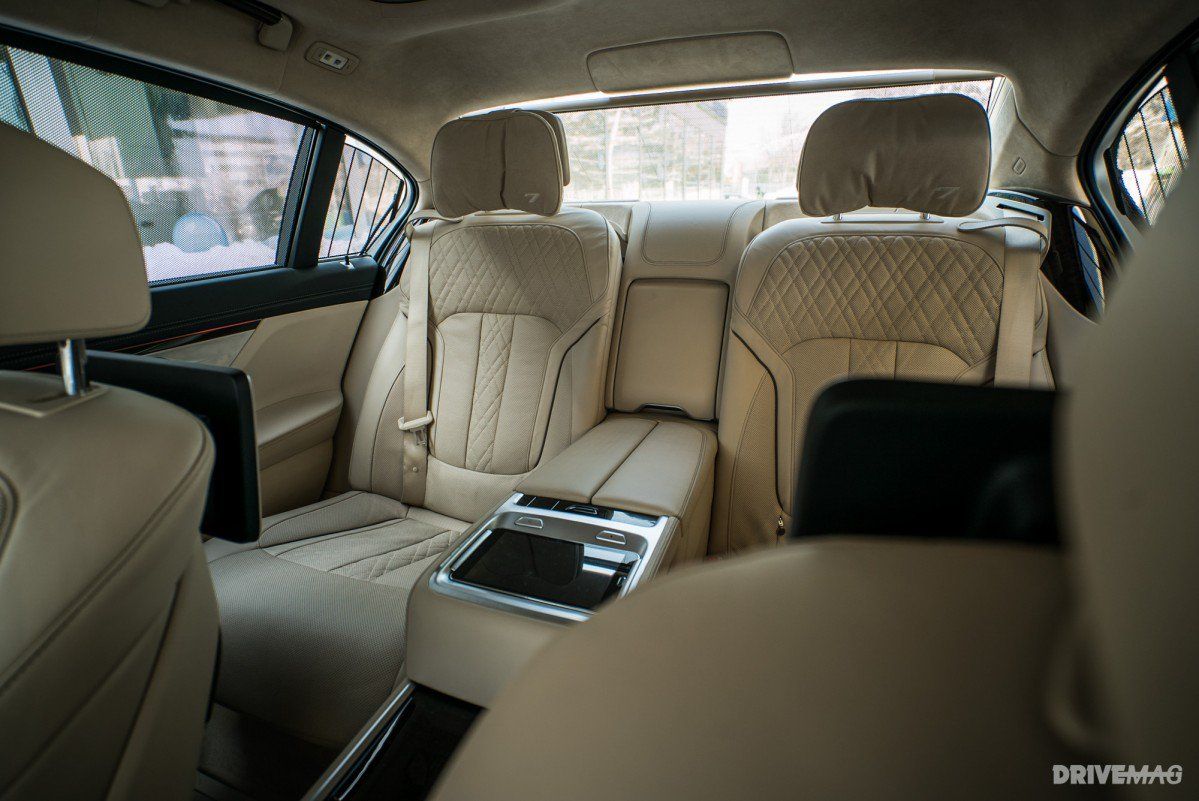 It has a semi-foldable front right seat. It can be fitted with a champagne refrigerator if 515 liters of boot space are way more than you'll ever need (and if you like champagne that much). Basically, you can't find anything wrong with the Seven, as long as you don't plan to work while on the move.
The aluminum-clad fold out table tucked in the armrest between the rear seats is not the most adherent surface to put your laptop on. But why would you trouble yourself with working anyway, when you can nap while being massaged instead?
---
Infotainment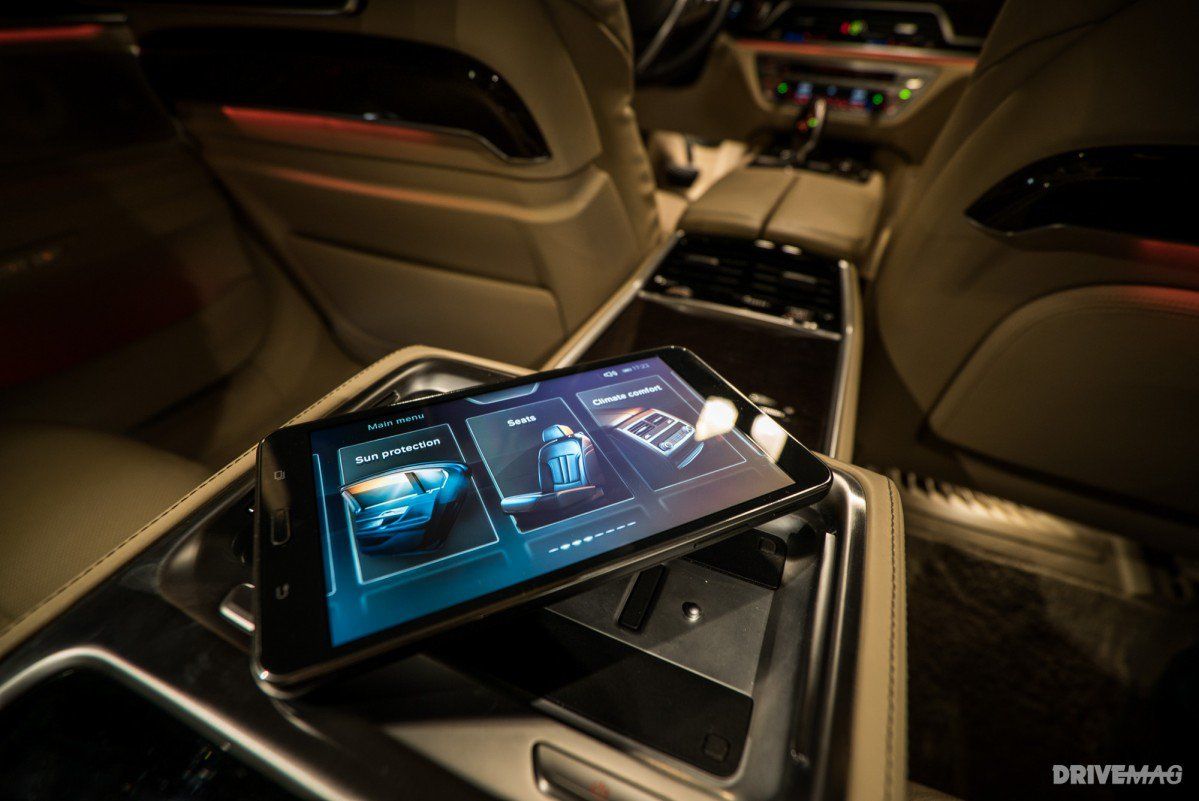 If there's one thing the new 7 Series casts shadows on its rivals, it's the infotainment system. Among the fifteen world firsts the Seven is proud of, one is the Gesture Control. Yes, you can communicate with the care via five predefined hand gestures; four are assigned to specific actions, like answering the phone, rejecting a call, turning the volume up and down. The fifth is for free use.
But you can access these via the iDrive controller, or you can even touch the screen from now on. And although it's easier to gesture than reach your hand to touch, you're prone to touching, because that's what you're normally used to do; it's not necessarily a gimmick, but at the moment is an overkill nonetheless.
The same happens with the detachable tablet that comes with the Executive Lounge Seating package. You can control almost everything, from the window curtains to the interior lighting and seat functions. On the one hand, it's fascinating and facile, on the other hand, how often do you feel the need to chose one of the way-too-many interior colors?
If you're a tech-savvy millionaire, you're going to love this. If you're a lazy wealthy bloke (like I discovered to be), you might find it being a bit too complicated.
But maybe what BMW does now is preparing us for the future, easing our accommodation with the next-generation technologies - remember how frustrating the touchscreen thing used to be at first? Maybe someday we'll see remote parking as being the common thing to do - ah, yes, you can even remote park your 7 Series now.
Efficiency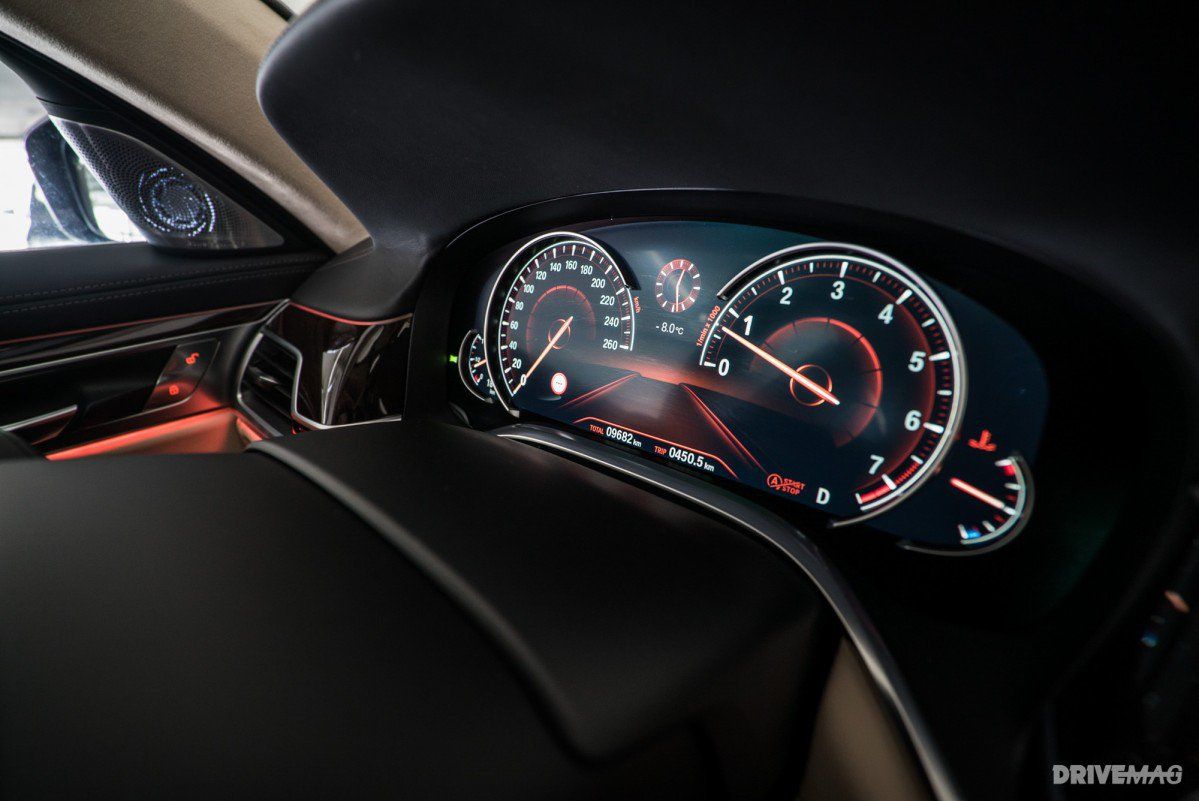 Regarding fuel efficiency, the 4.4-liter V8 is the second poorest choice from the 7 Series engine line-up, after the range-topping 760. You'd be pleased with the 27.6 mpg, if you've had the previous generation 750Li xDrive and its 25 mpg fuel consumption figure.
---
Equipment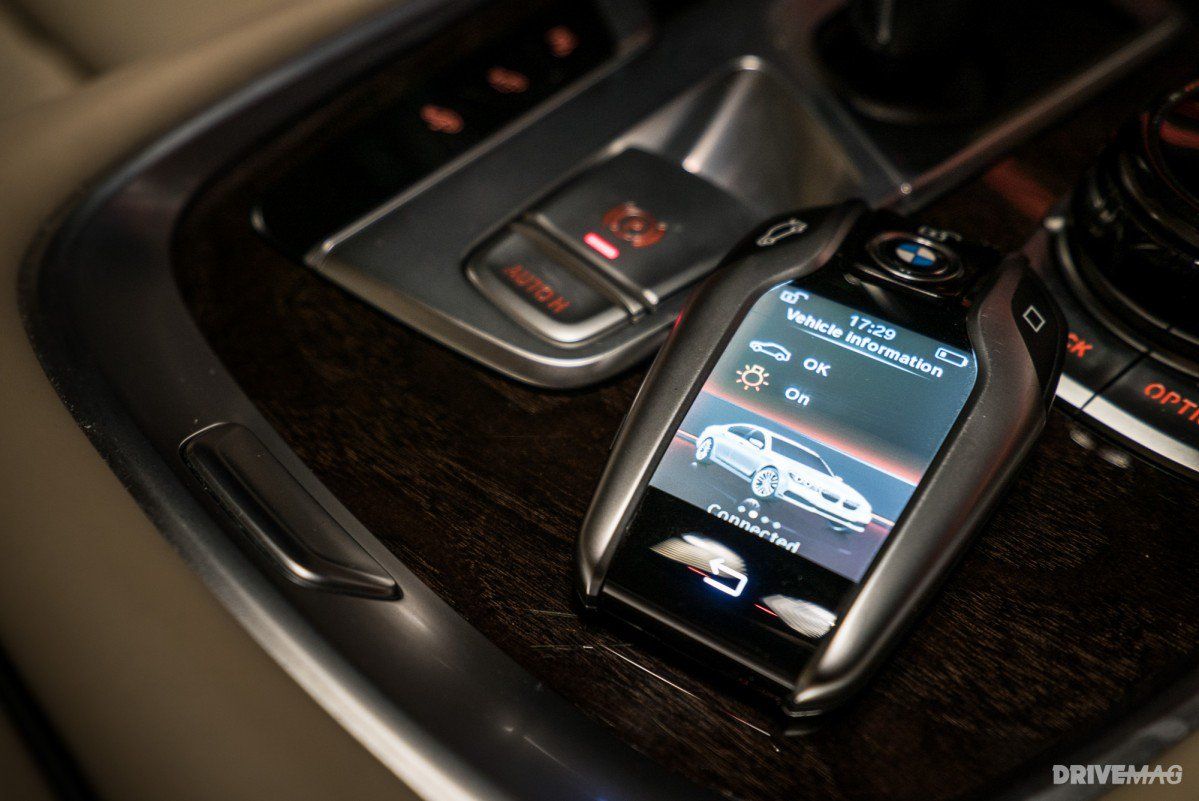 At €172.900 ($195,000), the 750Li xDrive we've tested had the equivalent of a 535i Sedan in optional equipment. It had not only just 'a lot of stuff', but all the stuff you can put on a 7 Series.
But this is just an example of how much you can possibly pay extra for a 7 Series, I guess. The basic equipment package is the most generous in this opulence-prone automotive segment, so it's far from a rip-off.
---
Acquisition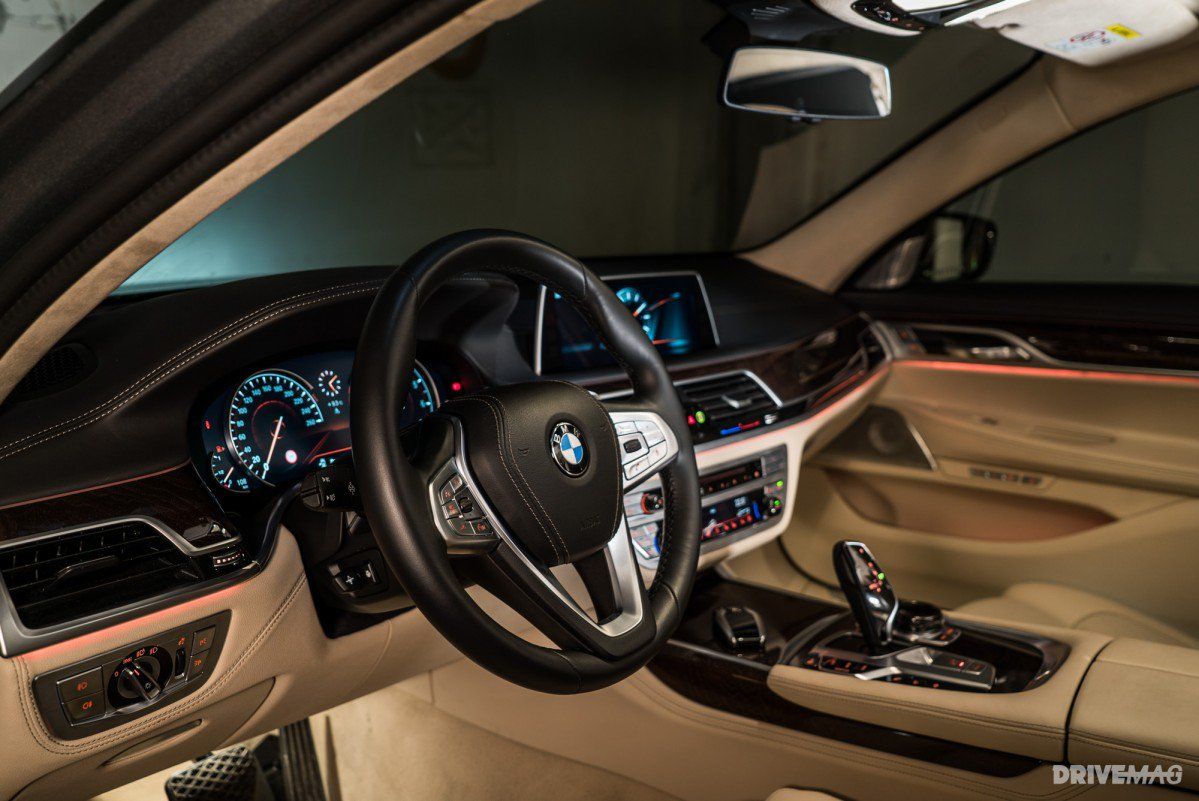 If you want a 'status indicator' luxury saloon, the 750Li xDrive will pay off its score: it has a big, powerful engine, lots, and lots of techs, and is cladded with beautiful materials.
Engine aside, you can get same things from a frugal, still elegant 730Ld. It's just a matter of image.
And although the Seven is closing on its archrival from Mercedes-Benz, it's still not there yet. It's a fantastic car, but one that feels like it's trying to overcompensate. Maybe all we've seen as gimmicks, on this car, will be a common sight, and then this 7 Series will be known as the path breaker into the new automotive era like the sophisticated i8 is in the sports car segment.
Until then, you just have to keep gesturing at the car, and hope for an answer.