A three-cylinder under the Focus' bonnet might sound stupid. But it works. And if it's stupid and it works, then it isn't stupid at all.
Overall Score 83/100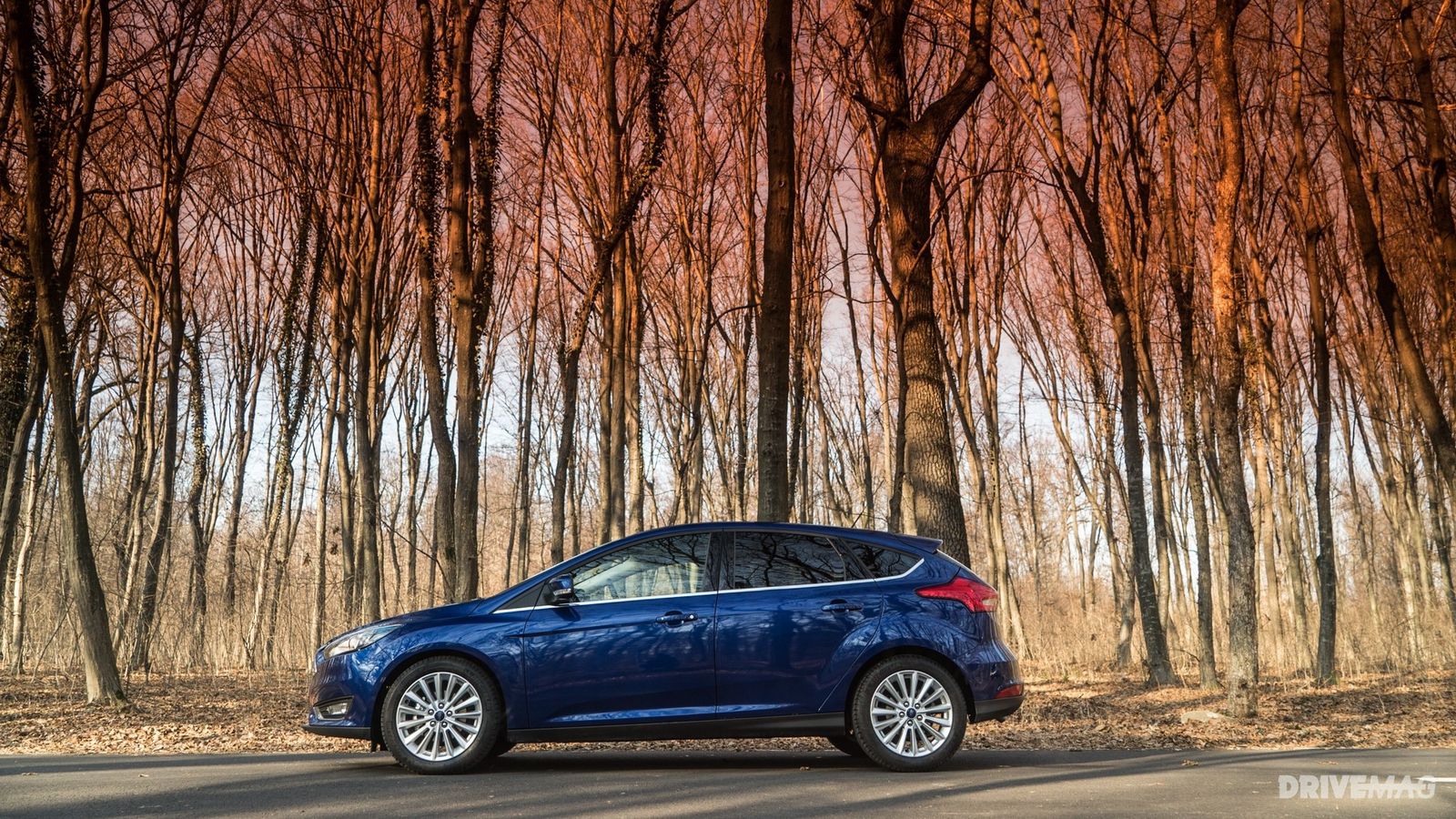 If it were to answer the question "what do you think about a 1.0-liter engine for the Focus?" you'd definitely say that there's no chance for that to stick. Several years later, Ford's 1.0-liter engine not only gets more and more credits, but it also hits the American soil. We took it for a ride to see just how appropriate this engine is for a family hatchback.
---
IN BRIEF
RECOMMENDED FOR:
Families
CREATED FOR:
Highways, Urban Driving
HATS OFF FOR:
Gadgets, Road Handling
---
DRIVE
Powertrain 9/10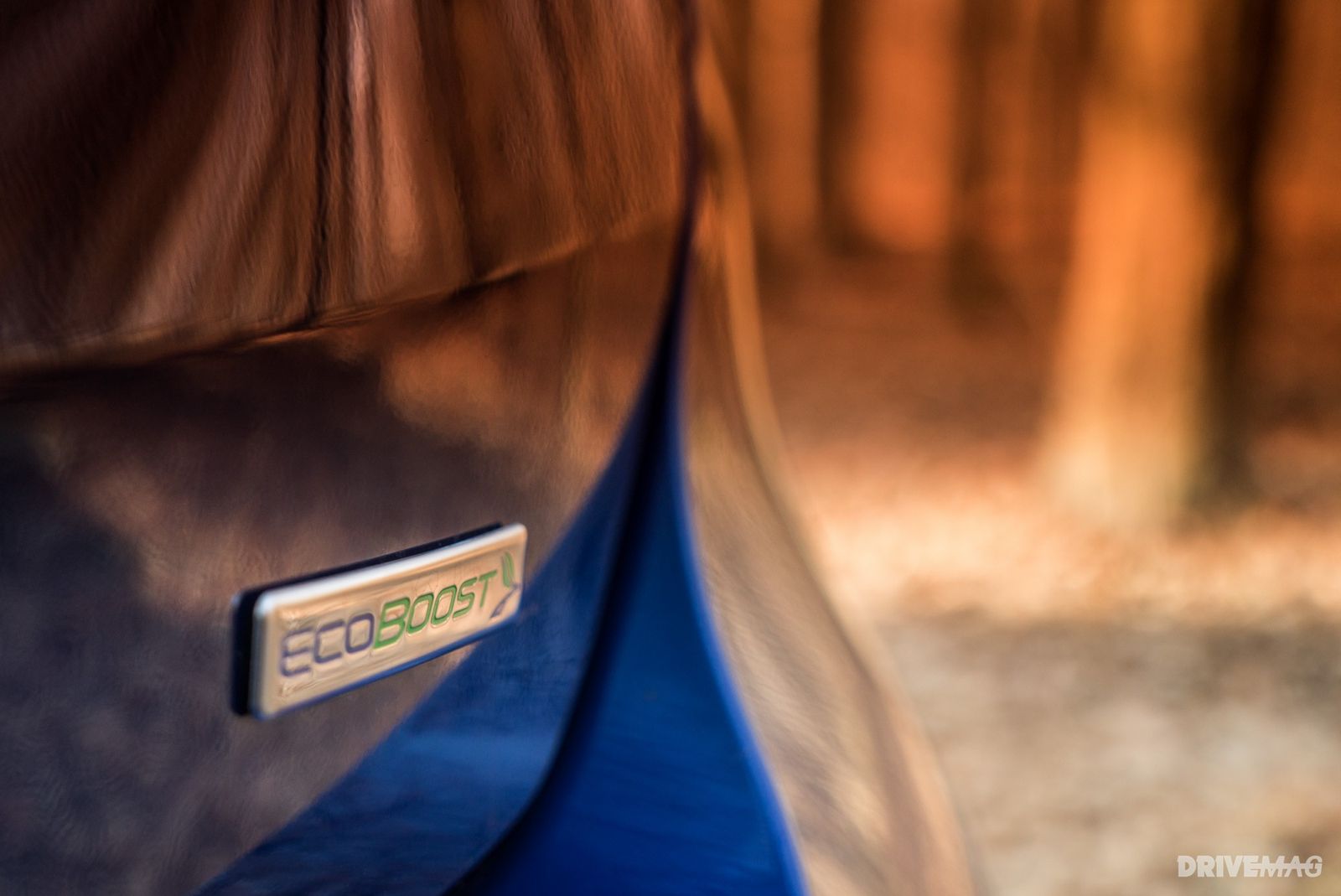 Ford has made slight changes to its engine line-up, putting emphasis on efficient downsizing. So the 1.6-liter units (both gasoline and diesel) had lost some of their displacement while boasting better fuel consumption and power figures – up to 15% more efficient, Ford claims.
The 1.0-liter power mill made its transition a while ago on the Focus (coming from the smaller Fiesta), with its torquey behavior and its grunty voice when stepped on. You just might be satisfied by how its 123 horsepower and its 148 lb-ft of torque are working for a 3,000 pounds of a car (plus the driver) if you're travelling alone.
But once you're starting to load it, you'll come to the natural conclusion that the engine is working harder and harder, consequently taking its toll on the fuel efficiency also.
So the best for you would be to think about what type of driver are you and what are your needs before jumping to the smallest engine out there.
---
Handling 8/10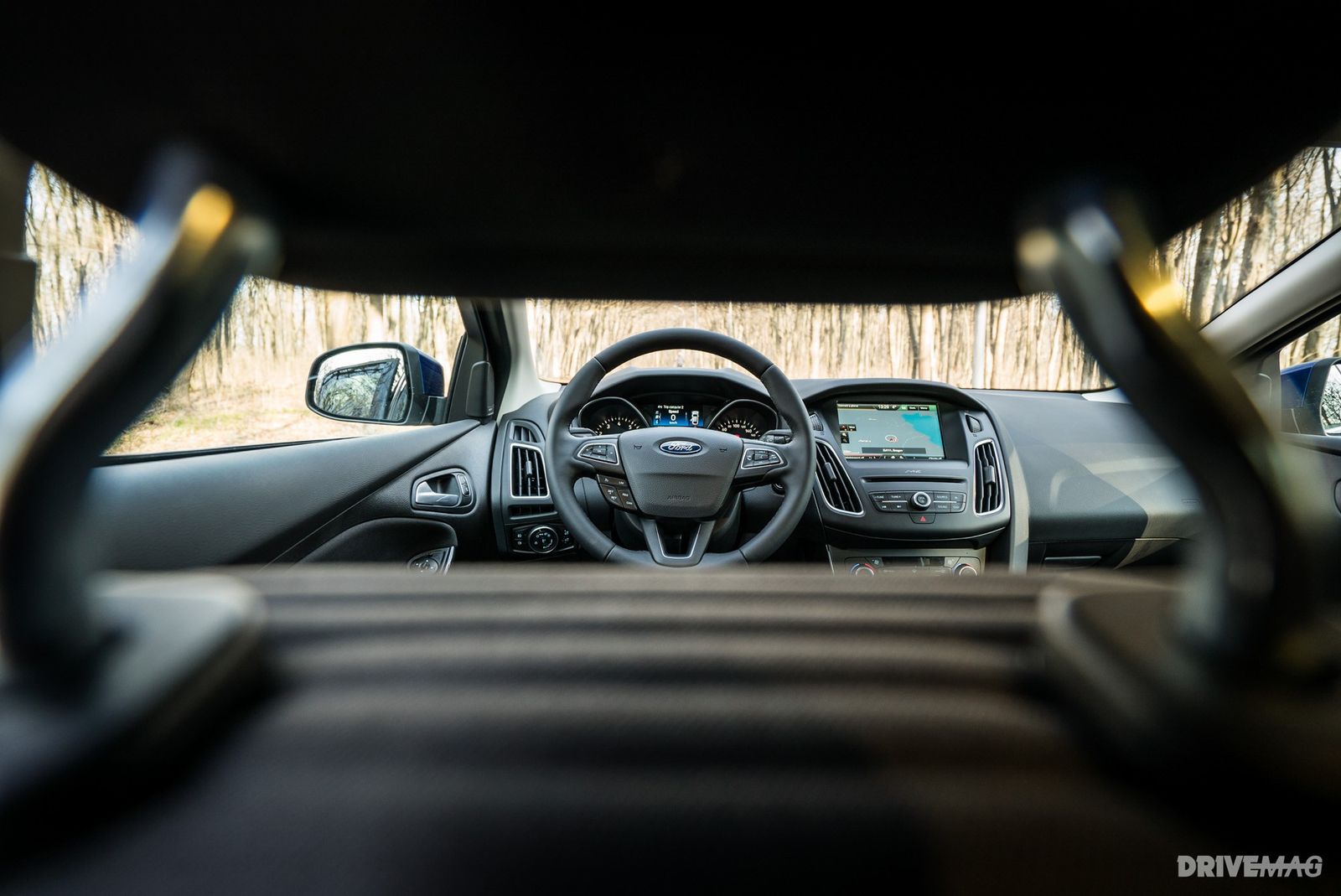 The sportiness that's been associated with Focus right from the start lost its impression nowadays. The 3rd gen Focus is still a good car in terms of cruising, but it has lost its cornering sense that made the first two generations so desirable by the drivers.
The facelift comes to straighten that a bit, the chassis being tweaked to better connect the driver with the road. It's not as good as it was once, but now it gets more credit for its refined and comfortable ride instead.
---
Safety 10/10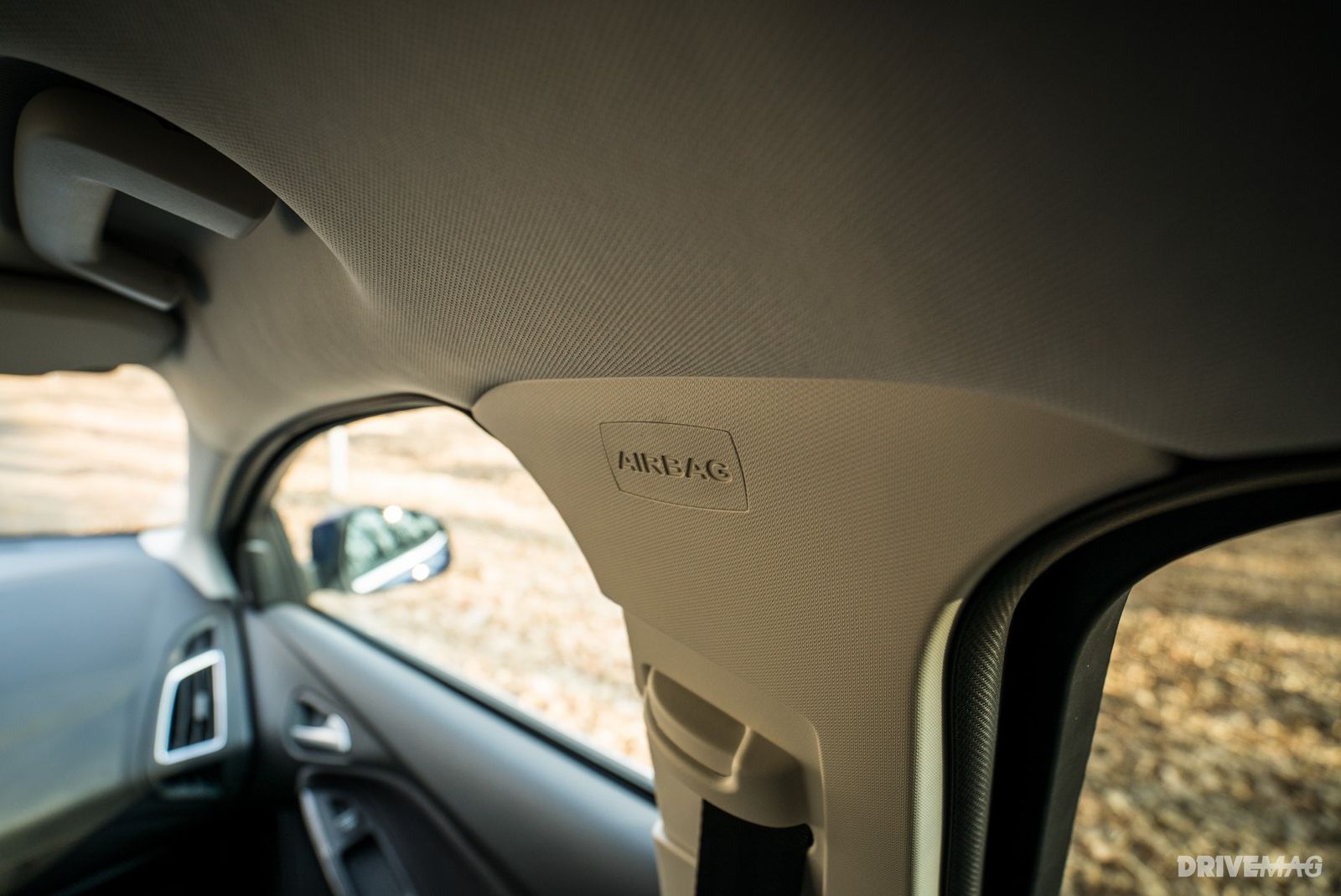 Besides the generous safety equipment available from the entry-level Trend version – consisting of six airbags and ABS-EBA-ESP electronic suite – the Ford also focused on active safety electronic aids, to help the driver when the car is pushing its physical limits.
The Enhanced Transitional Stability system is capable of predicting when the car might fall into skidding and applies the brakes individually to keep it on tracks.
---
INTERIOR
Comfort 9/10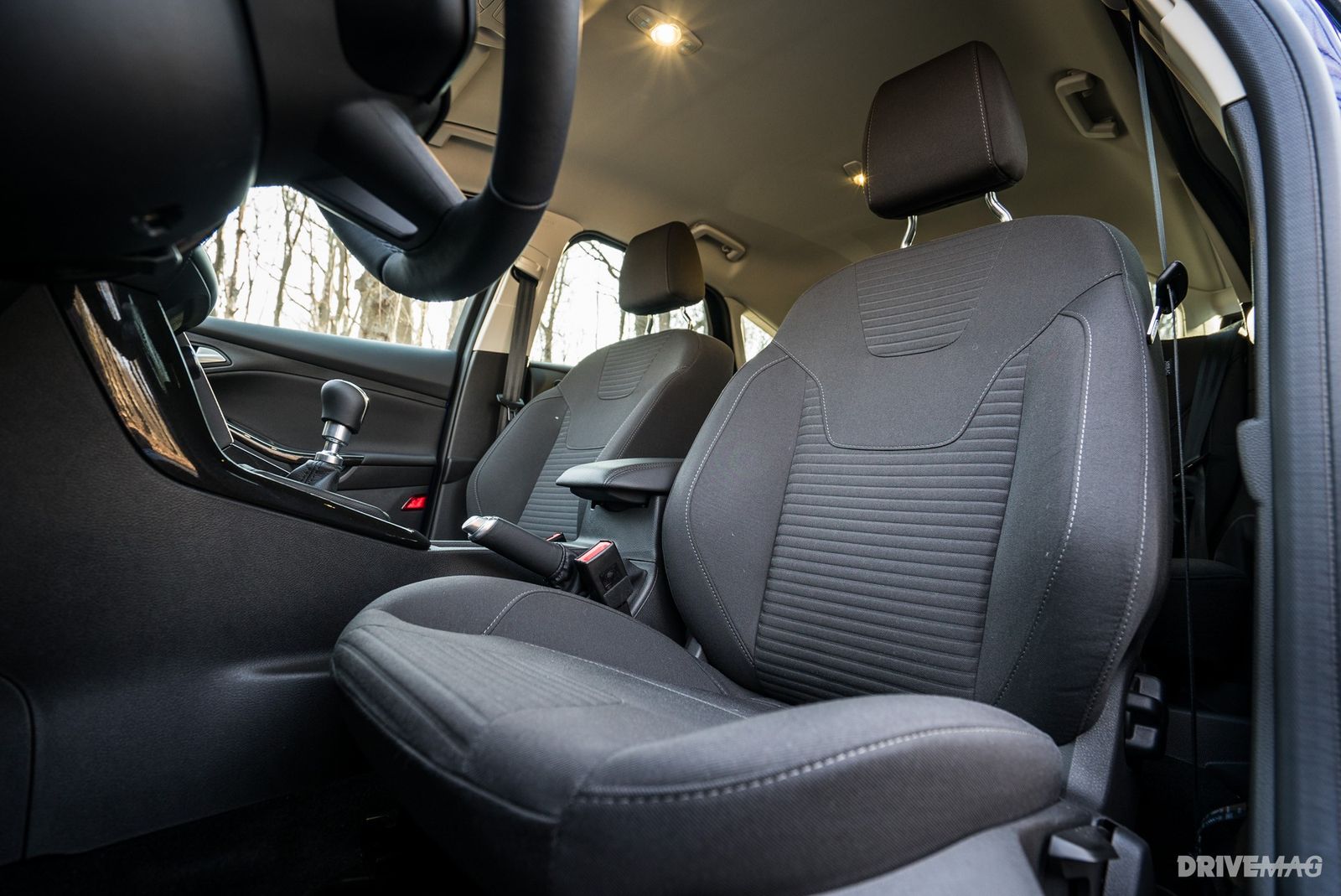 There've been important changes in the Focus' cabin – the dash is following the minimalistic trend and gets rid of most of the buttons on it. You might not find the dash more ergonomically now, but it does help you get a feeling of extra space.
As for the noise comfort, the 1.5-liter engines are not necessarily quieter, but Ford made efforts to better insulate the cabin and the engine bay. With the also refined 1.0-liter unit under the bonnet, it's like you don't have an engine at all you're idling, from a noise-intruding point of view.
---
Quality 7/10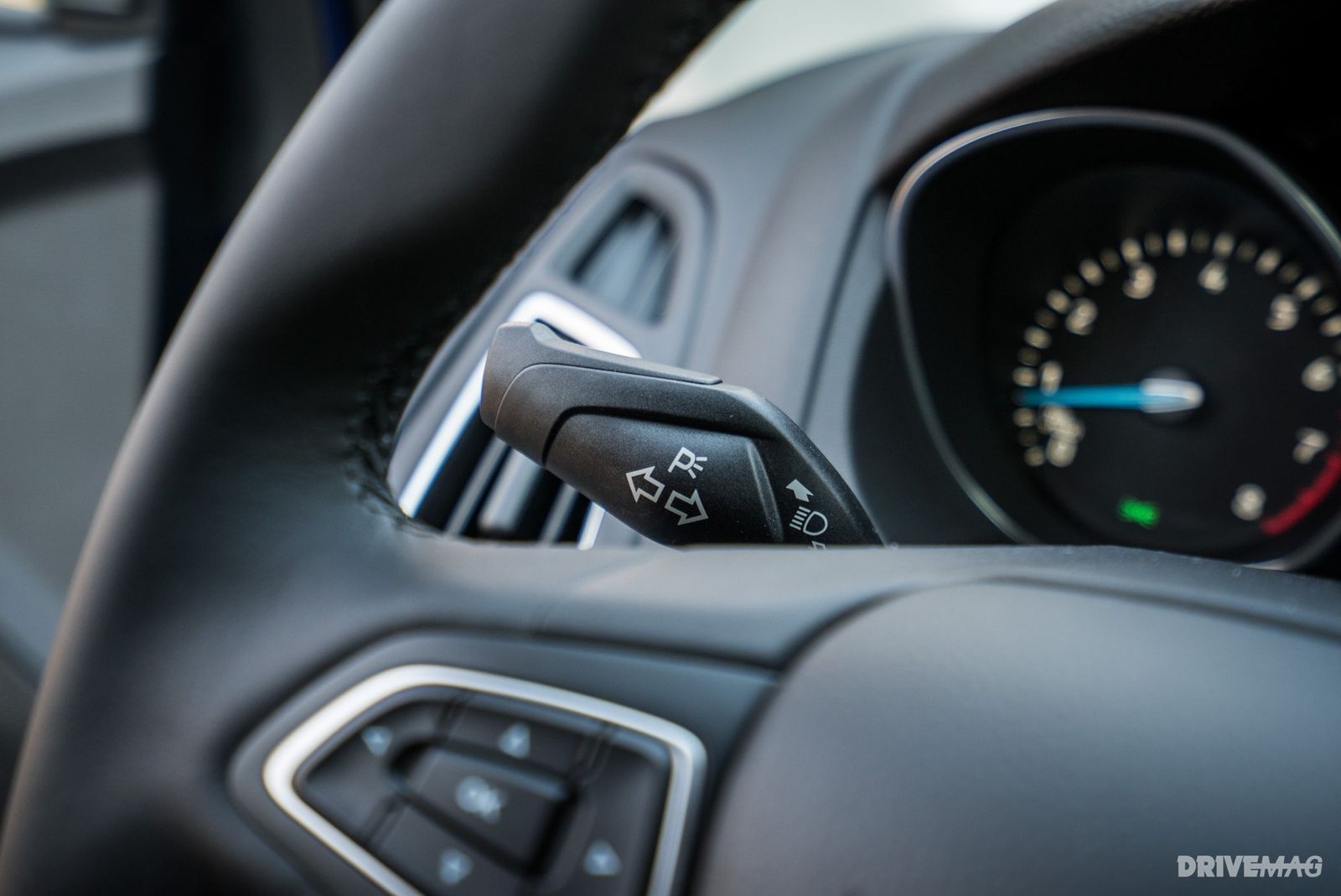 While the lack of buttons on the central dash gives you the feeling of extra space, it also reveals some more plastic areas (and not the kind you'd want to walk your fingers on in delight). Haptically it might not be the best interior you can get your hands on nowadays, but it is cleaner and more up-to-date then it was before.
---
Practicality 7/10
After redesigning the central dash, the Focus gained an additional storage space in front of the gear stick, big enough to slide your smartphone/iPod in there, while the cupholders also got more generous. There's unquestionable progress here, although other interior space features remained pretty much the same.
One of the Focus drawbacks here remains the boot space – its 316-liter boot is lagging behind the ones of Golf or Kia Cee'd, two of the segment's rivals.
---
Infotainment 9/10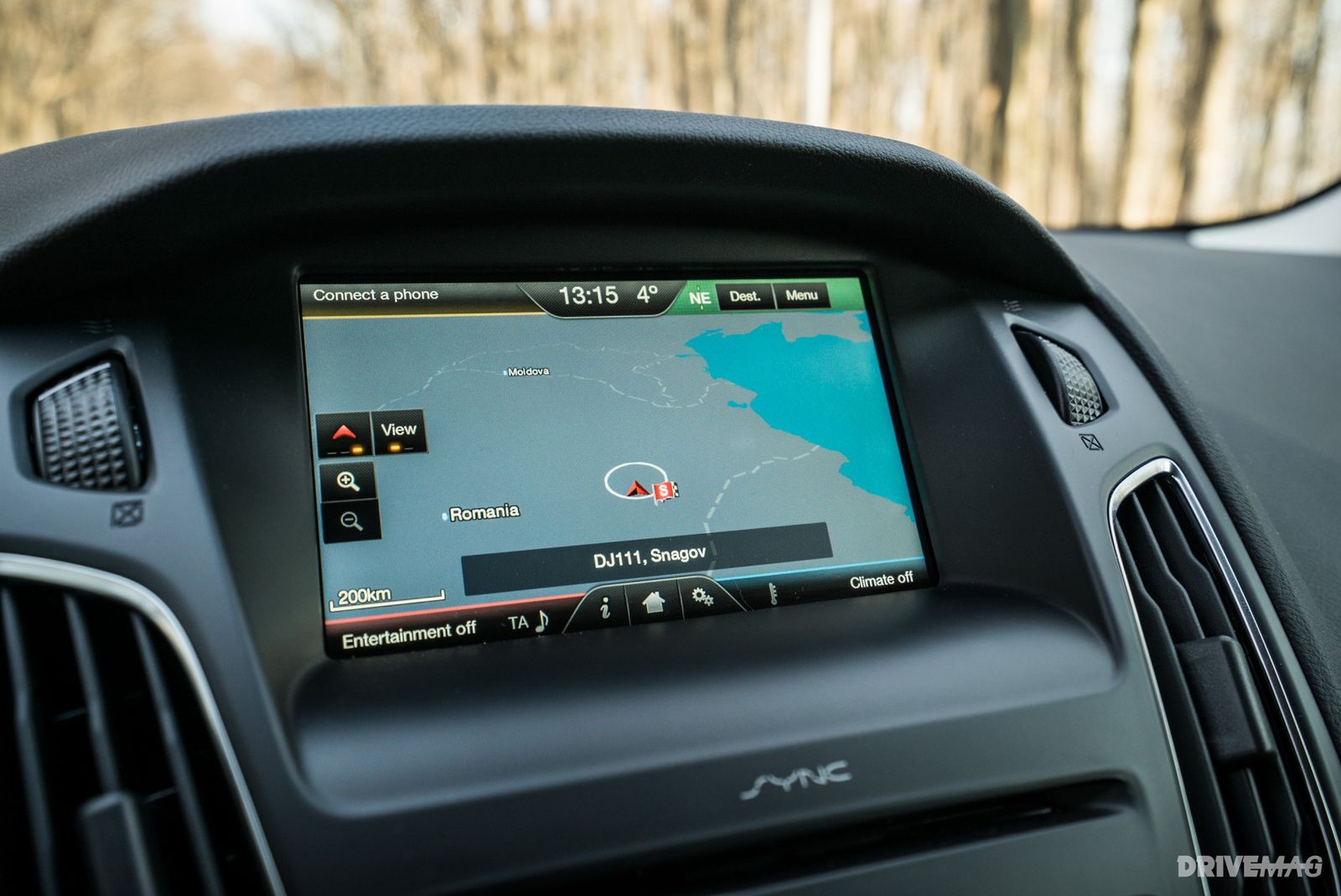 The lack of buttons is now compensated by the presence of an 8.0-inch Sync3 touchscreen (available as standard for Titanium spec and as an optional otherwise). Regarding vocal recognition and command access, Sync3 is definitely better than its predecessor, doing a great job facilitating the user-system interaction.
---
BUDGET
Efficiency 7/10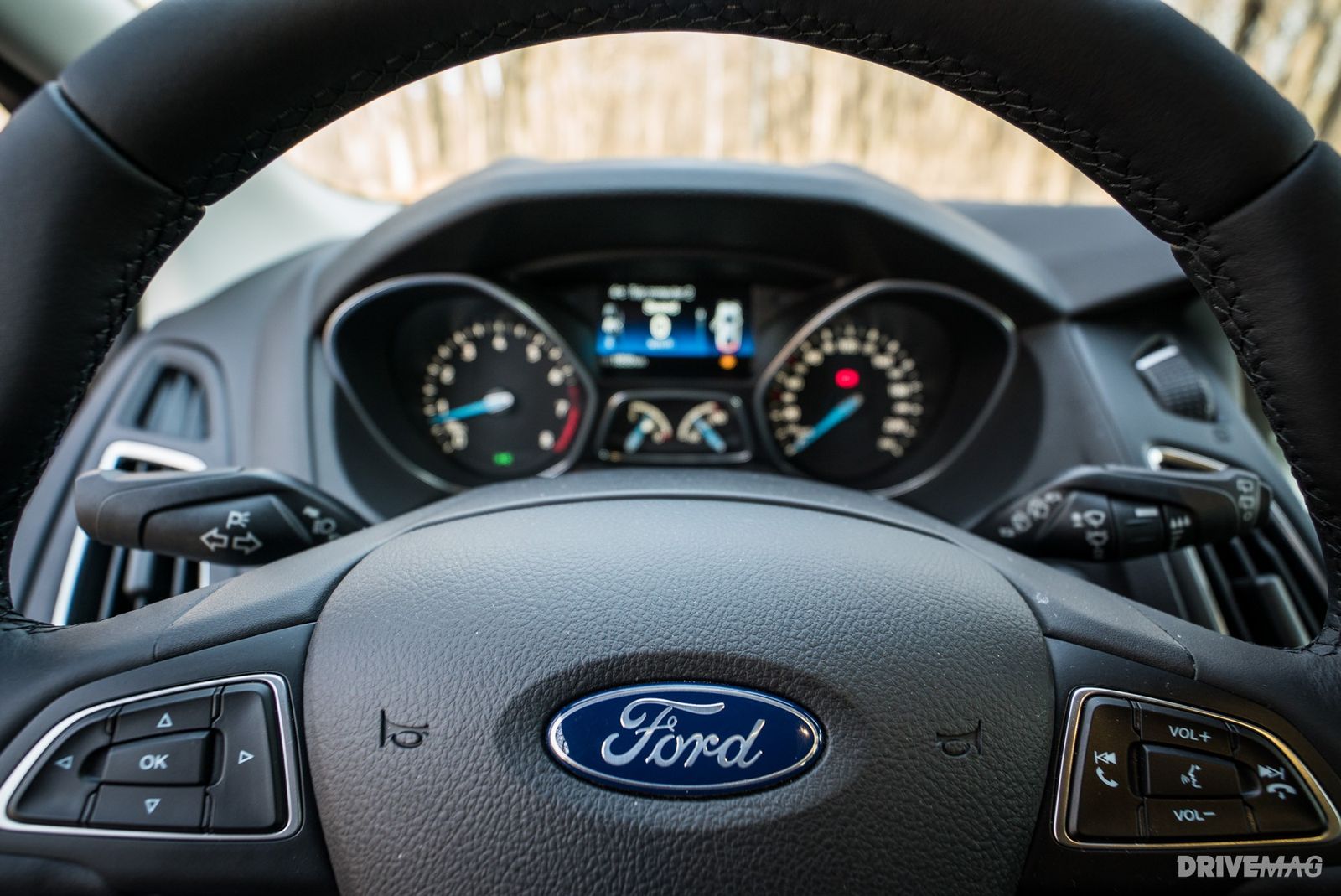 Efficiency-wise, on paper the 1.0-liter EcoBoost is one of the best offers in the Focus' line-up: as far as 50 mpg in combined cycle, with emissions of 108 g/km CO2. Of course, we're talking ideal conditions here – in real life, in our test the little 1.0-liter turbocharged three-pot scored a mere 30.6 mpg. We could have scored better, we admit.
The point here is that you can try to act frugal with the little engine, but the little the fuel consumption figure the bigger the effort to act frugaly.
---
Equipment 9/10
The 123 hp unit is available from the Trend trim onwards. That means you get leather-covered steering wheel and shift knob, Hill Start Assist, ABS and ESP, manual air conditioning, electric (and heated) side mirrors, a CD audio system (with USB interface), electric front windows, and six airbags. All for less than €16,000 ($17,500) in Germany.
At almost €23,000 ($25,000), you can opt for the Titanium trim – the bestseller in Germany and also our tested car: a chrome-decorated trim level with electric everything, dual-zone automatic air conditioning, all-new SYNC3 infotainment system and some elegant 10-spoke 16" rims.
---
Acquisition 8/10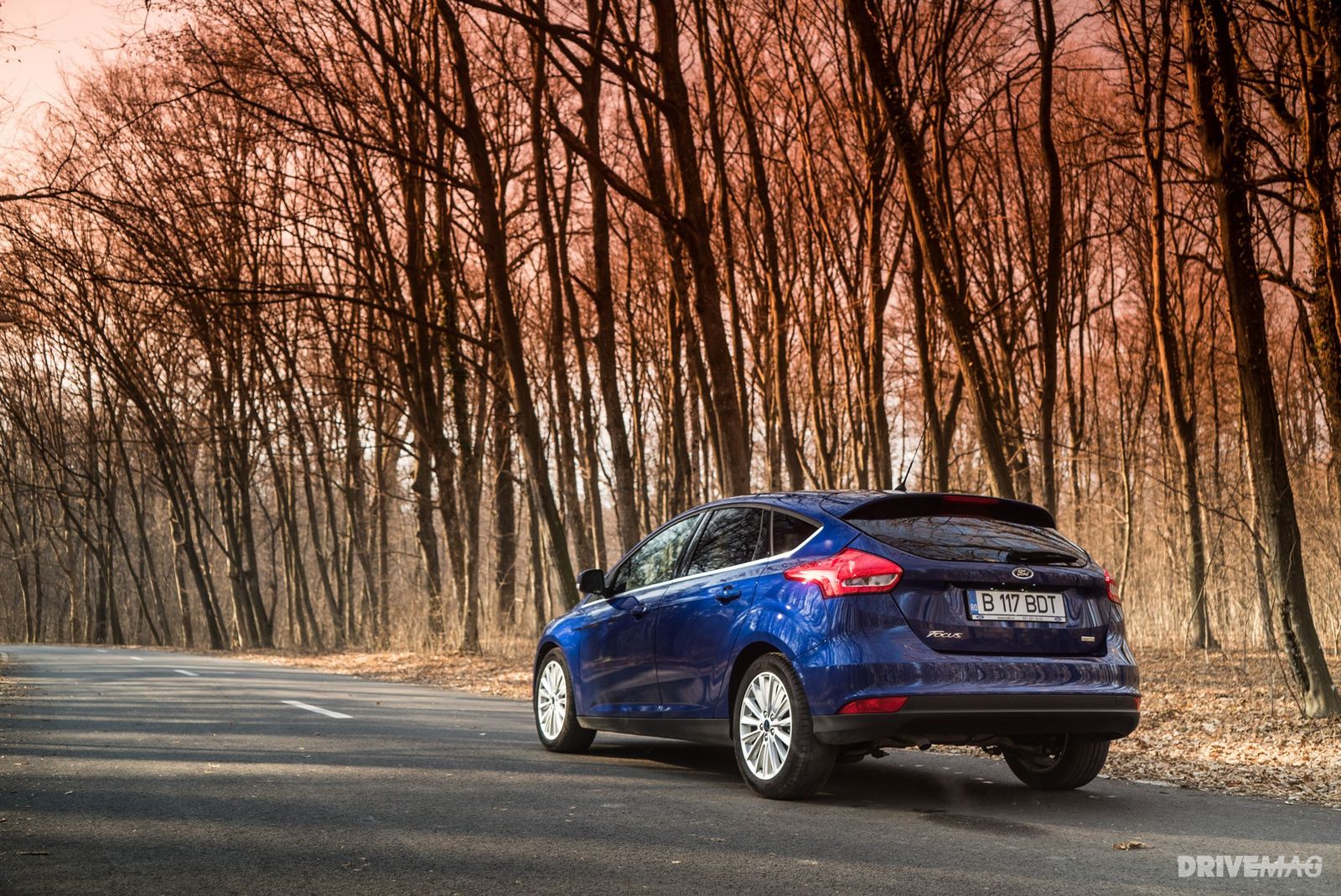 There's no other way to put it: the (relatively) big Focus with the small (yet strong) engine is a good value-for-money proposition for a family car. The 123 hp three-cylinder is a wonderful engine, even if it's not the most frugal you can find in Focus' offers line-up.