The new RS is totally bonkers
Overall Score 87/100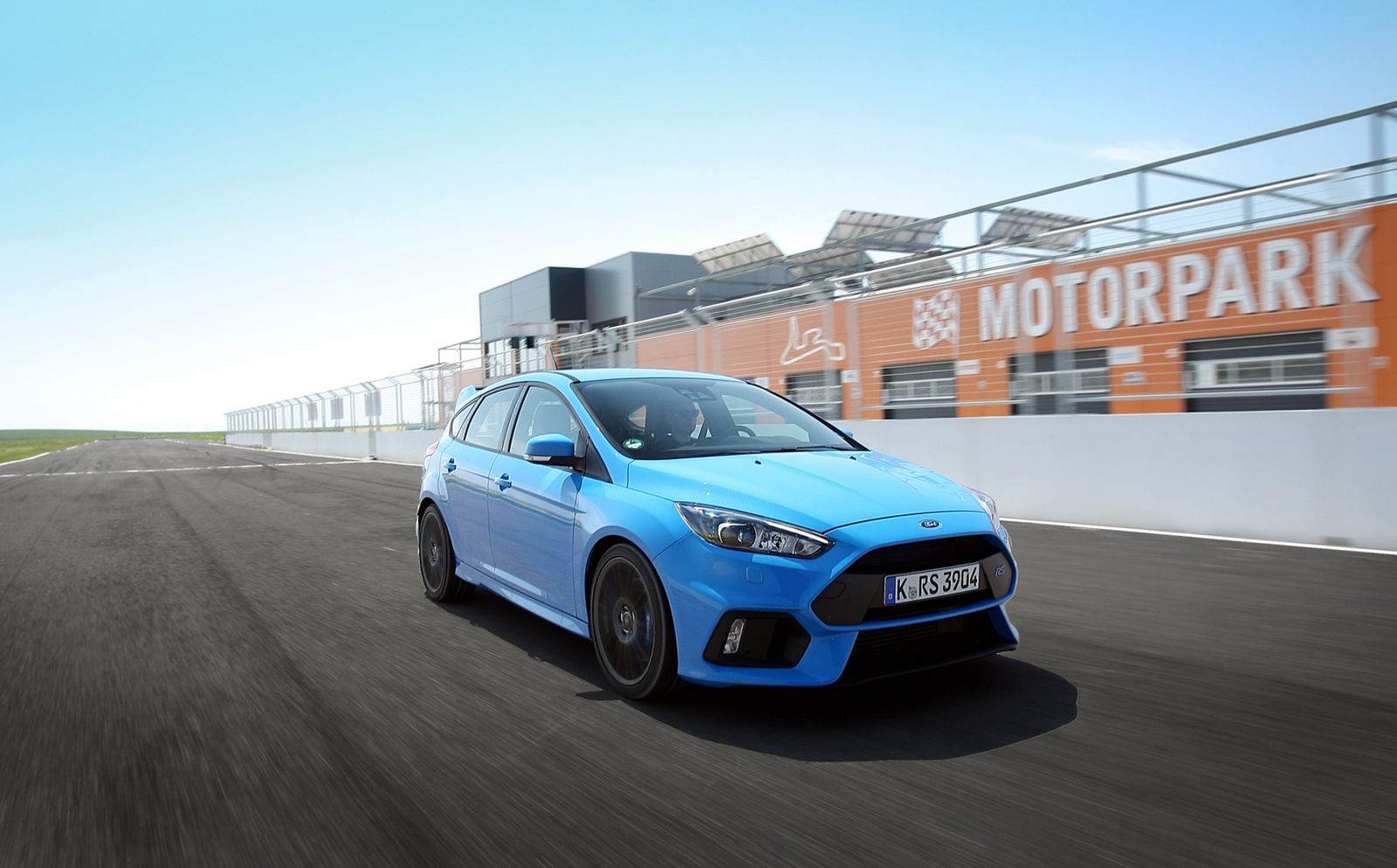 This is it! The third generation of one of the most desirable hot hatches that exist on this planet. The RS is the pinnacle of the Focus range and the new version comes with intelligent four- wheel drive and a punchy Ecoboost engine that churns 350 hp. It may seem pricey at €37.,000 or $40,000, but it offers incredible value. Let me explain.
---
IN BRIEF
RECOMMENDED FOR:
Driving Nuts
CREATED FOR:
Winding Roads
HATS OFF FOR:
Engine Power, Gadgets, Luggage Space, Passenger Space, Road Handling
BANG FOR THE BUCK:
Fabulous
---
DRIVE
Powertrain 10/10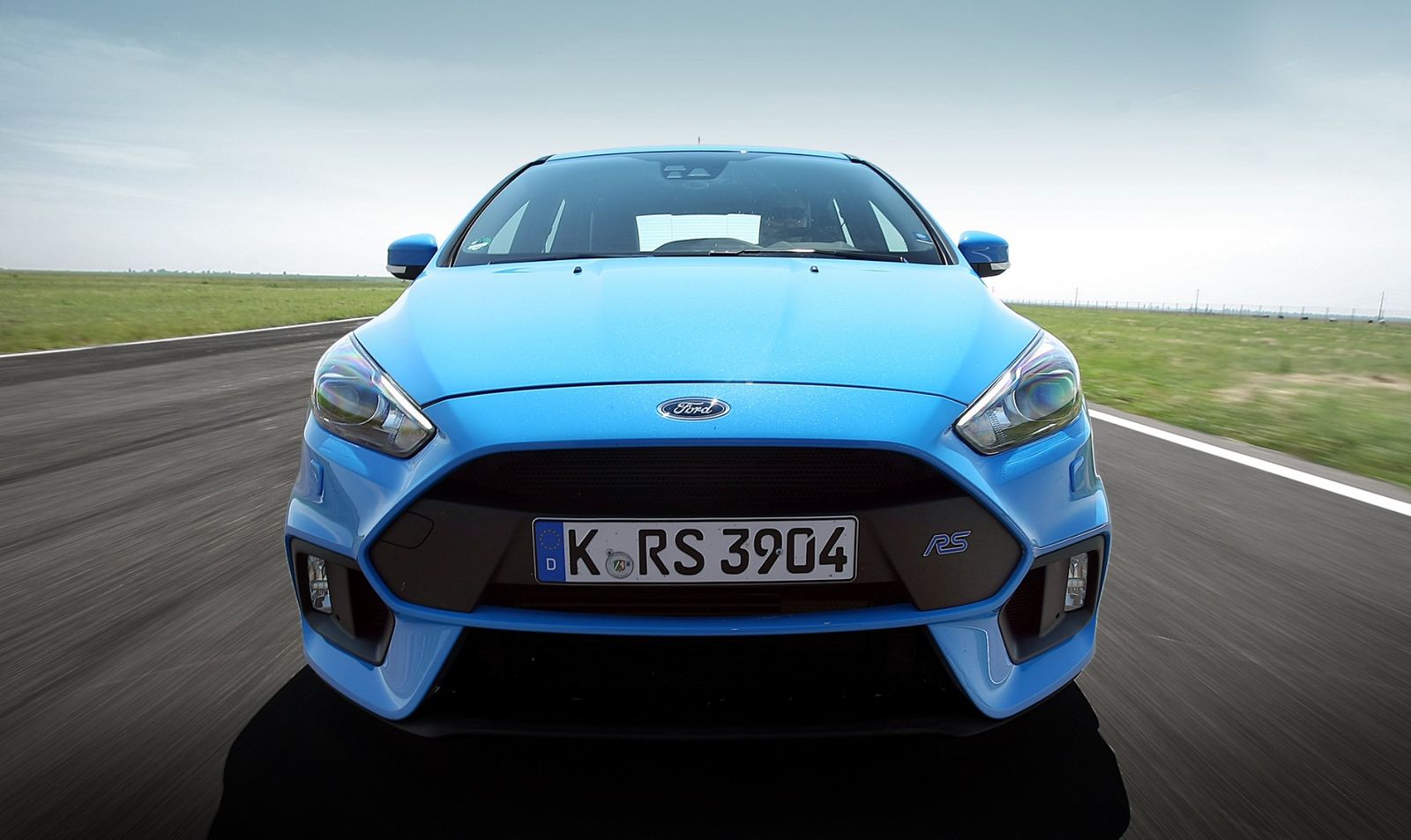 The heart of the new Ford Focus RS is an in-line four-cylinder Ecoboost engine. With turbo and 2.3-liter capacity it will deliver 350 ponies and 350-pound feet of torque (470 Nm at 2,000 rpm). The engine is derivate from the one used in the Mustang but it has an extra 40 horsepower. Although the two engines are related, the Focus RS unit revs quicker and it has a more linear power delivery. It has been redeveloped by the Cosworth division and also has a specific exhaust note borrowed from the WRC. The Focus RS buzzes in a deeper, louder, meaner tone. Plus, in the Sport, Track, and Drift modes, the exhaust crackles, snaps and pops.
The engine delivers the power through a six speed manual box. All four wheels are spinning and you launch control for 4.6 seconds sprint from 0 to 60 mph.
---
Handling 10/10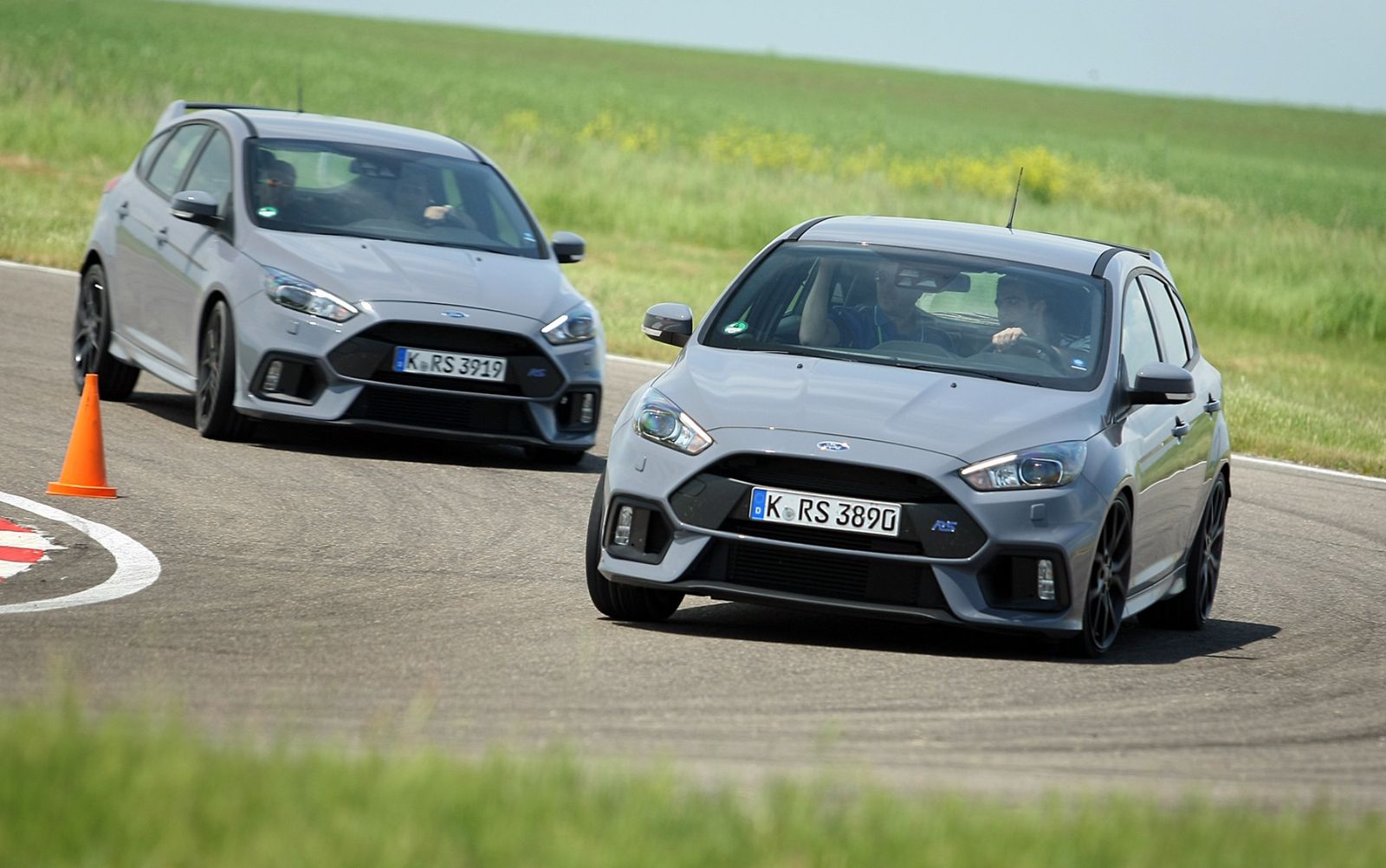 But the really good part comes when you arrive to the track. Aim it at a corner and the car sticks to the road in an unbelievable manner. When you think that you have achieved the limit, and you will go off the road, the Focus RS has still resources to grip and level the car to ensure a straight exit from the corner. Due to its excellent suspension and intelligent four-wheel drive system, Focus RS is absolutely neutral in every corner. That's until you switch the drive mode to Drift. And then the sideways fun begins. Ford has managed to make a four-wheel drive car able to drift. The feedback from pilot and YouTube star Ken Block was valuable, and you can drift the Focus RS quite easy. Key for the stellar handling is the active rear differential, which in fact isn't a differential at all but a gearset with a pair of independently controlled clutches deployed when needed.
---
Safety 10/10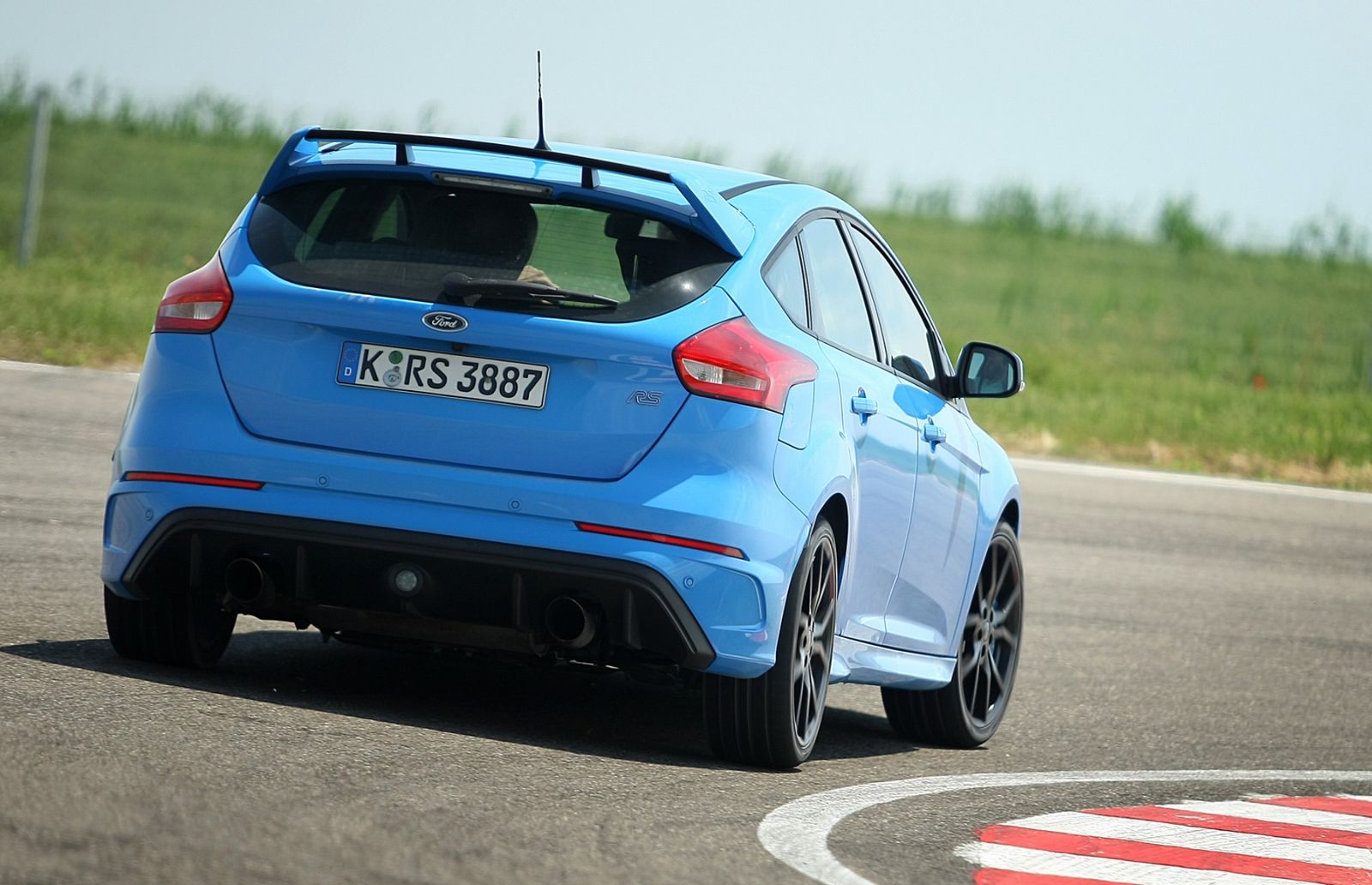 Ford Focus has an excellent safety rating. It has been tested by Euro NCAP in 2012 and scored the full rating of five stars. And this is the standard Focus. The RS has increased torsional rigidity and, of course, all the safety systems known to man: full set of airbags, Active City Stop and many more.
---
INTERIOR
Comfort 8/10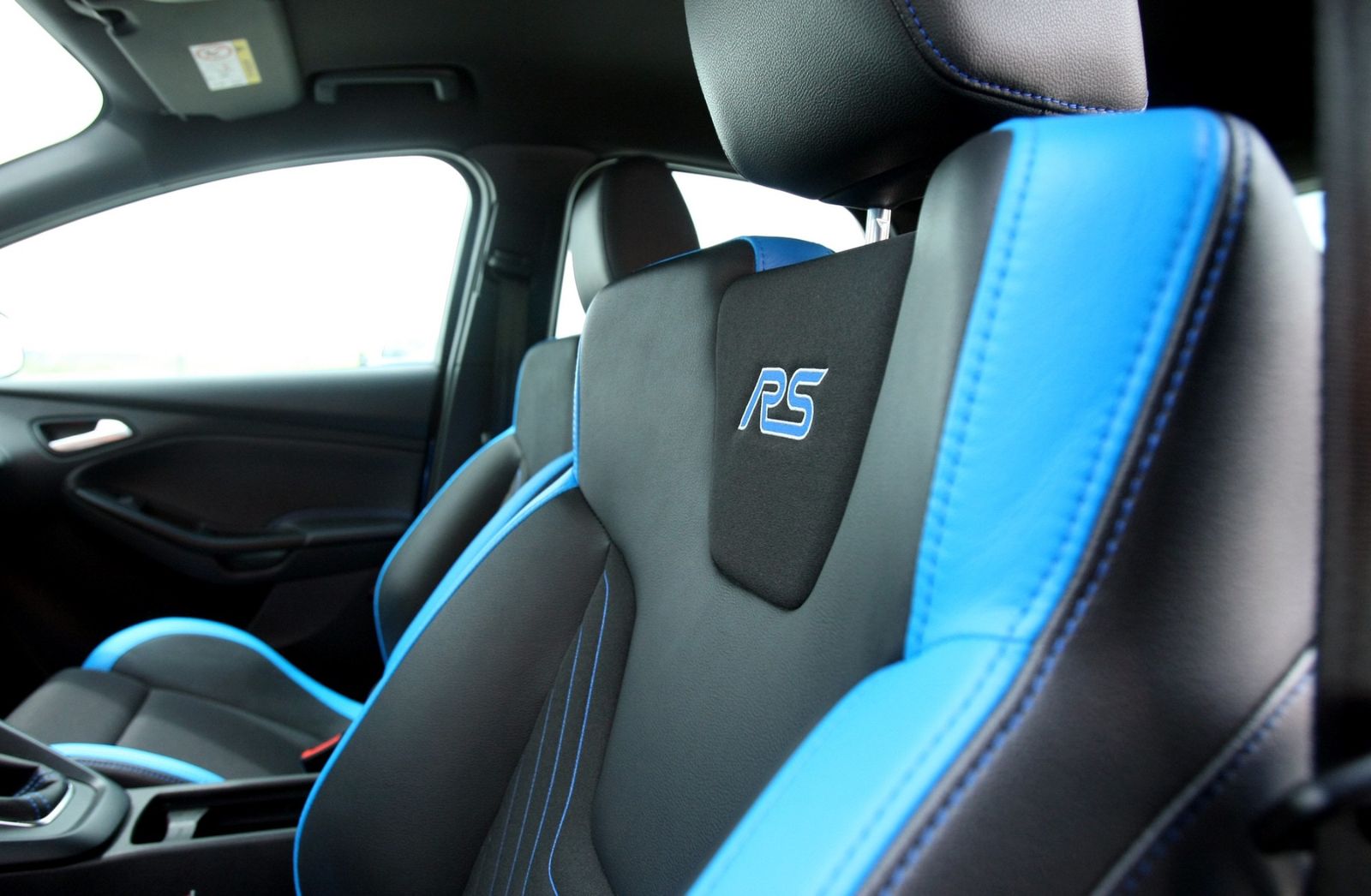 For a hot hatch with 350 horses, the Focus RS is quite comfortable. The setup of the suspension is firm, but not rigid and it will cope beautifully with winding B-Roads. There is enough interior space for five adults and sufficient luggage space in the boot: 403 liters. With the drive mode set to normal, the car is very much usable daily. But for some extra comfort pay attention to the seats. Standard seats offer lateral support, partial leather and heating but there are quite uncomfortable for the larger driver. The optional Recaro shell sport seats are better in my opinion, with excellent lateral support. The only downside is the fact there is no height adjustment. The driving position is quite high but you'll soon get used to it.
---
Quality 8/10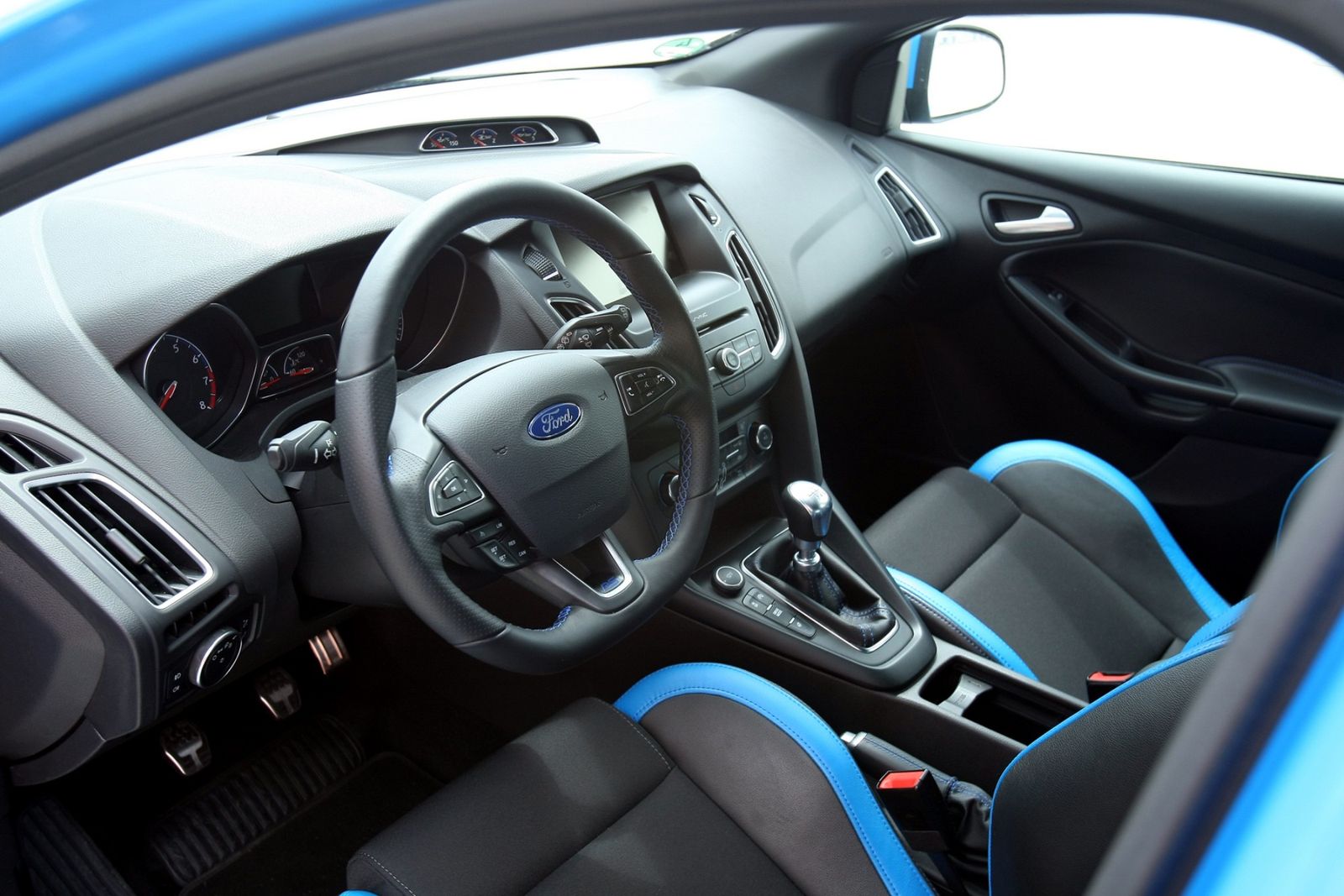 OK, the interior doesn't have the plush feeling of an Audi or Mercedes-Benz, but it's better kitted. Also, it has a more modern feeling than Renault Megane RS or Honda Civic Type-R. There are some ugly plastic bits, but also a nice proportioned flat-bottomed steering wheel, alloy pedals, different instrument graphics, and a lot of blue stitching.
---
Practicality 9/10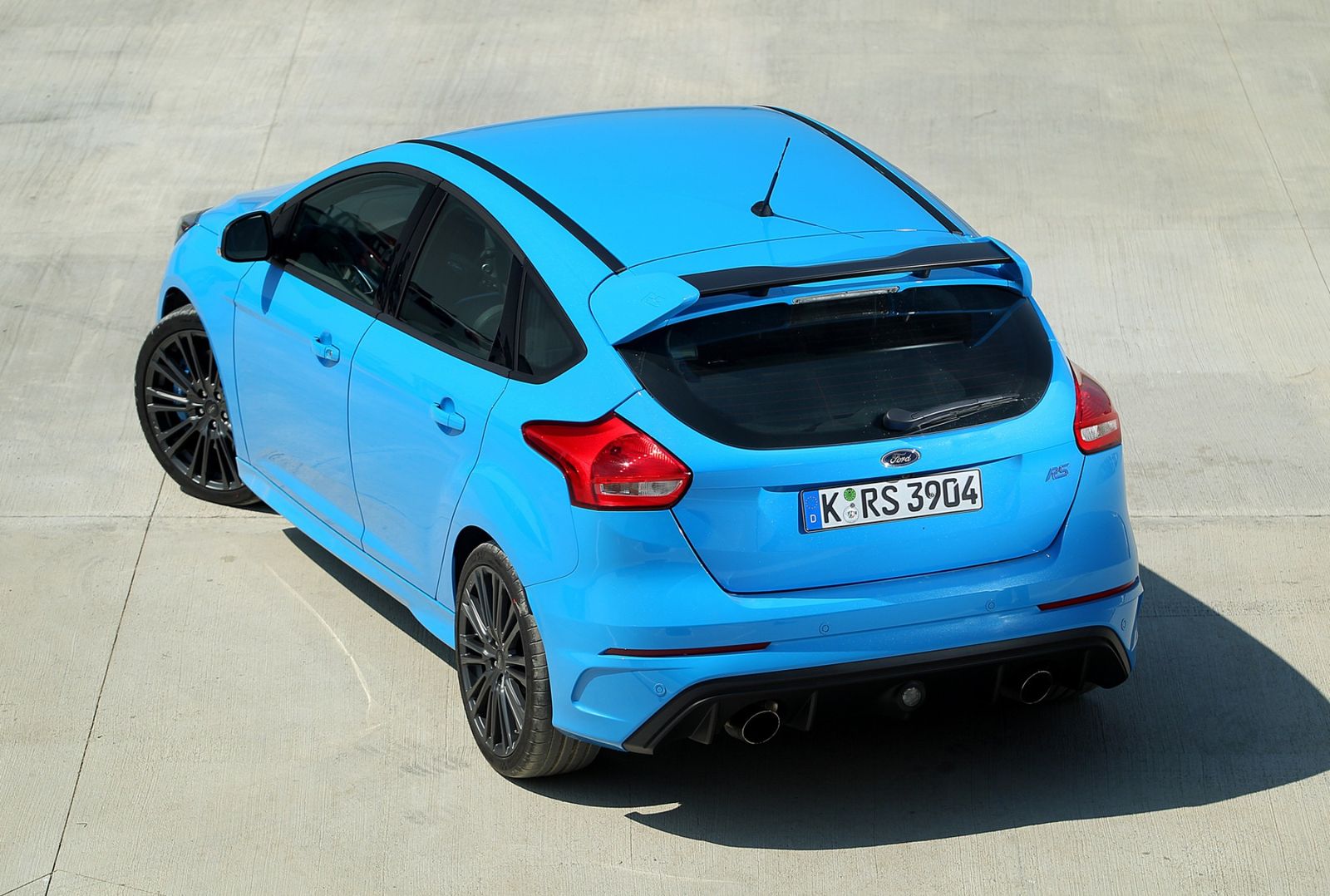 First of all, the Focus RS comes only in five doors, so it's a practical hot hatch. There is enough interior space for five adults and sufficient luggage space in the boot: 403 liters.
---
Infotainment 8/10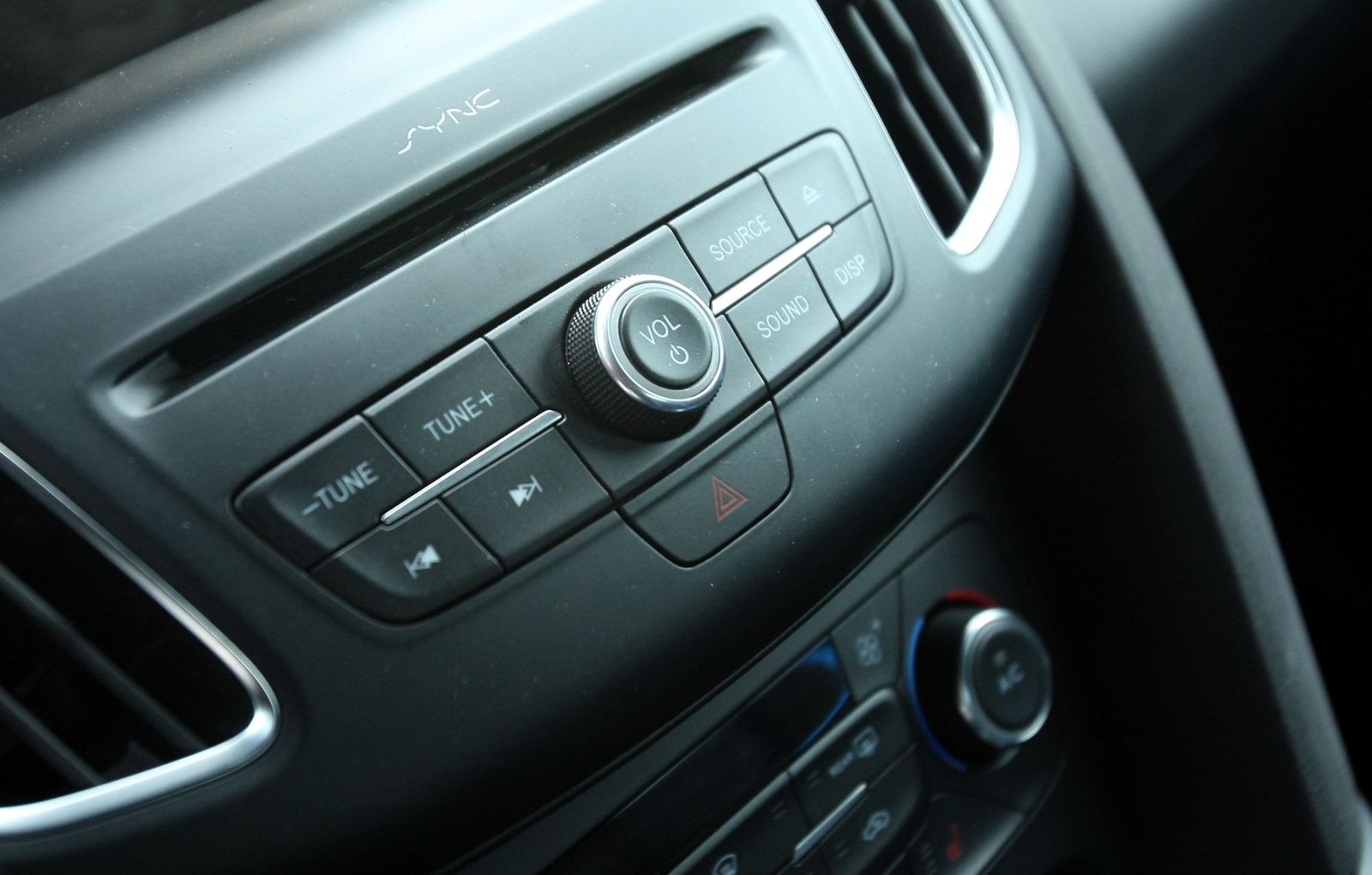 Ford Focus RS gets the latest generation Sync2 system. This comes with the 8-inch touchscreen, Bluetooth connectivity and voice control. For sat-nav you have to pay extra. The option adds also the 10 speakers Sony audio system and a rear-view camera.
---
BUDGET
Efficiency 7/10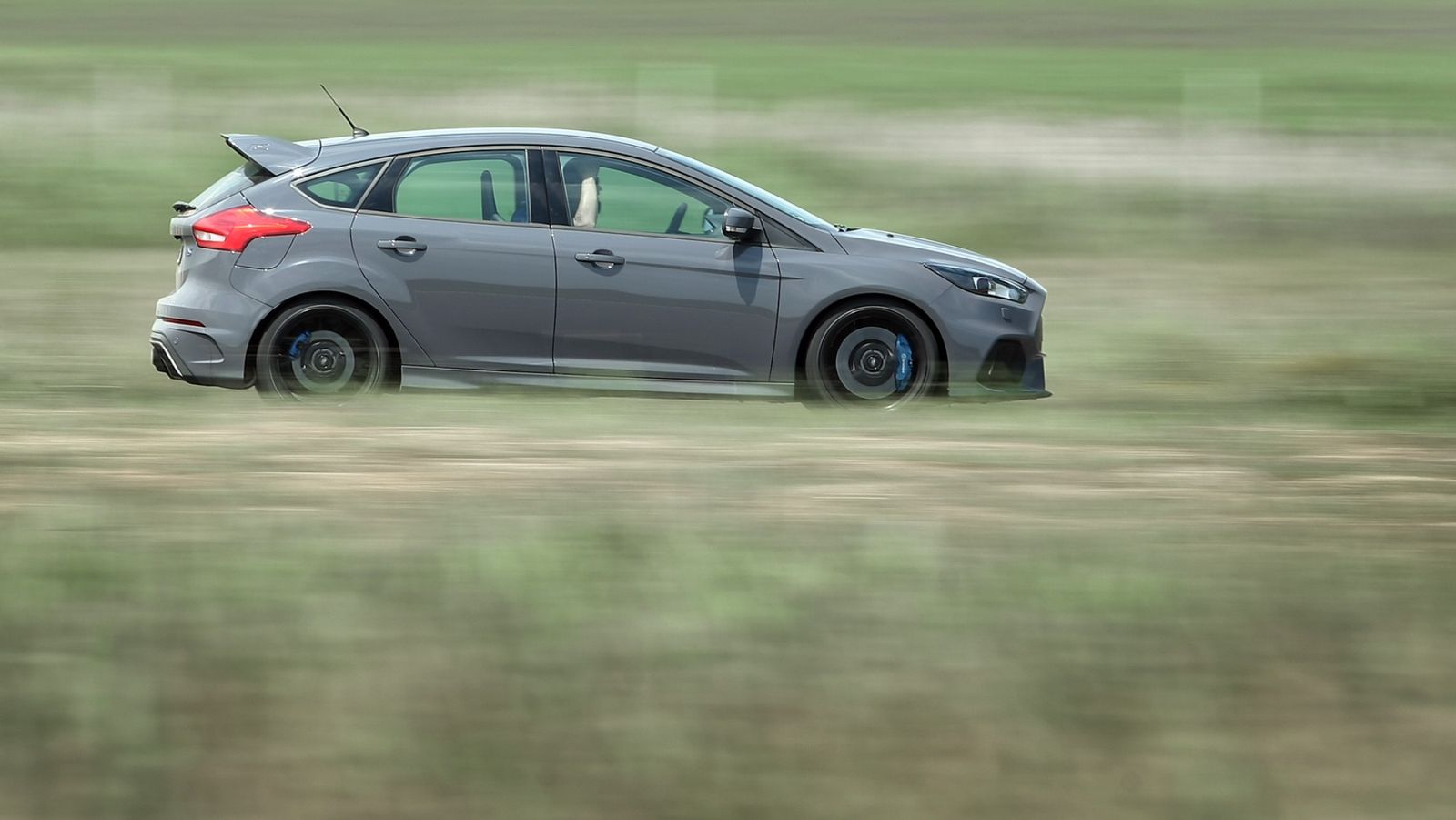 With this amount of power, it was clear that Focus RS is no economical machine. But still, it's no gas-guzzler, also. For city driving it will do 19 mpg, on the highway 25 mpg. If you abuse it on track probably will go 18 mpg.
---
Equipment 9/10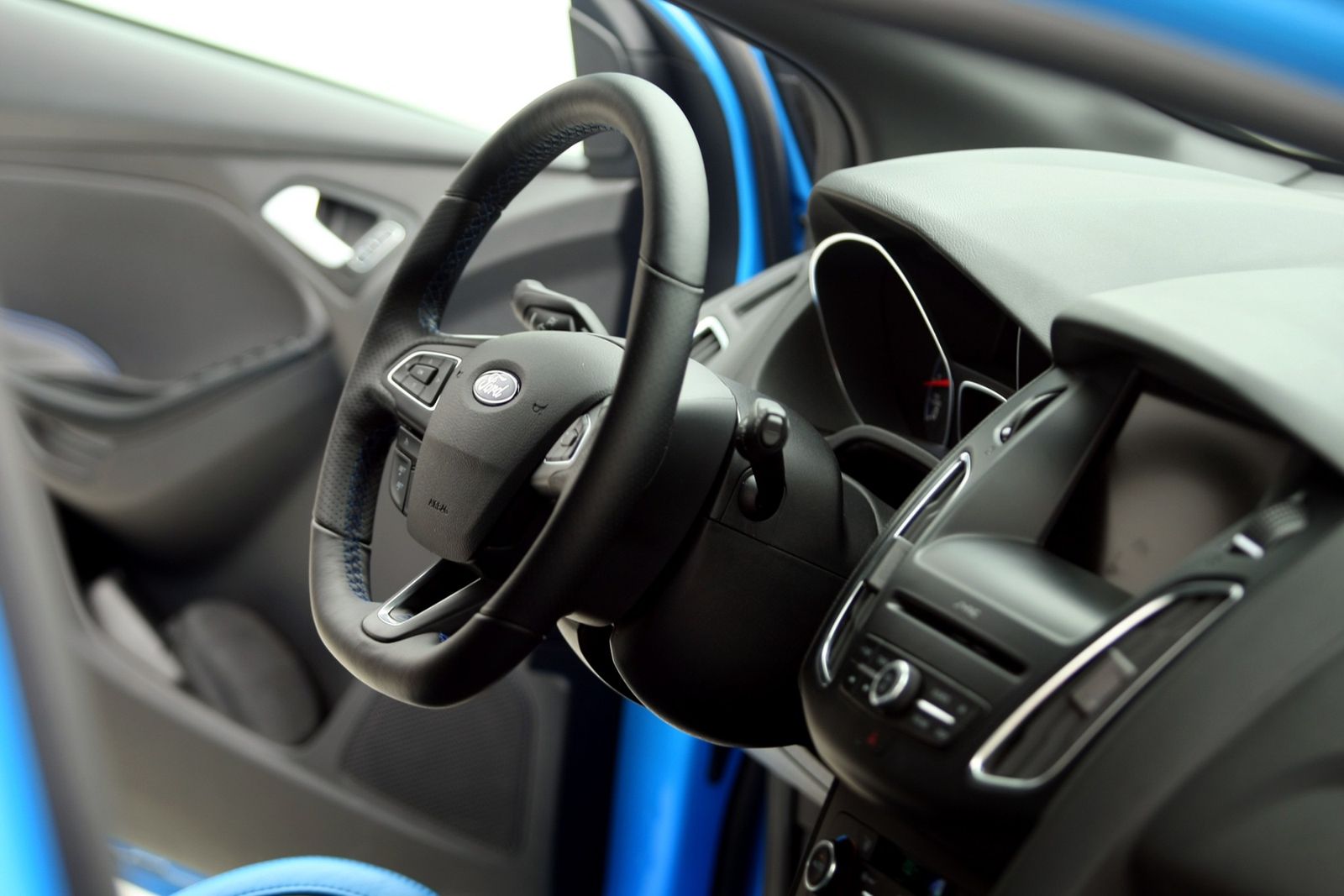 The Ford Focus RS is quite well kitted for a performance hatch with 40k price tag. From the sporty interior complete with sport seats and to the infotainment package, Focus RS will satisfy the potential buyer. For the more pretentious client, there are a few packages like the RS package that offer the Recaro shell seats, 19-inch alloys, Sony sound system, sat-nav, and Sync2.
---
Acquisition 8/10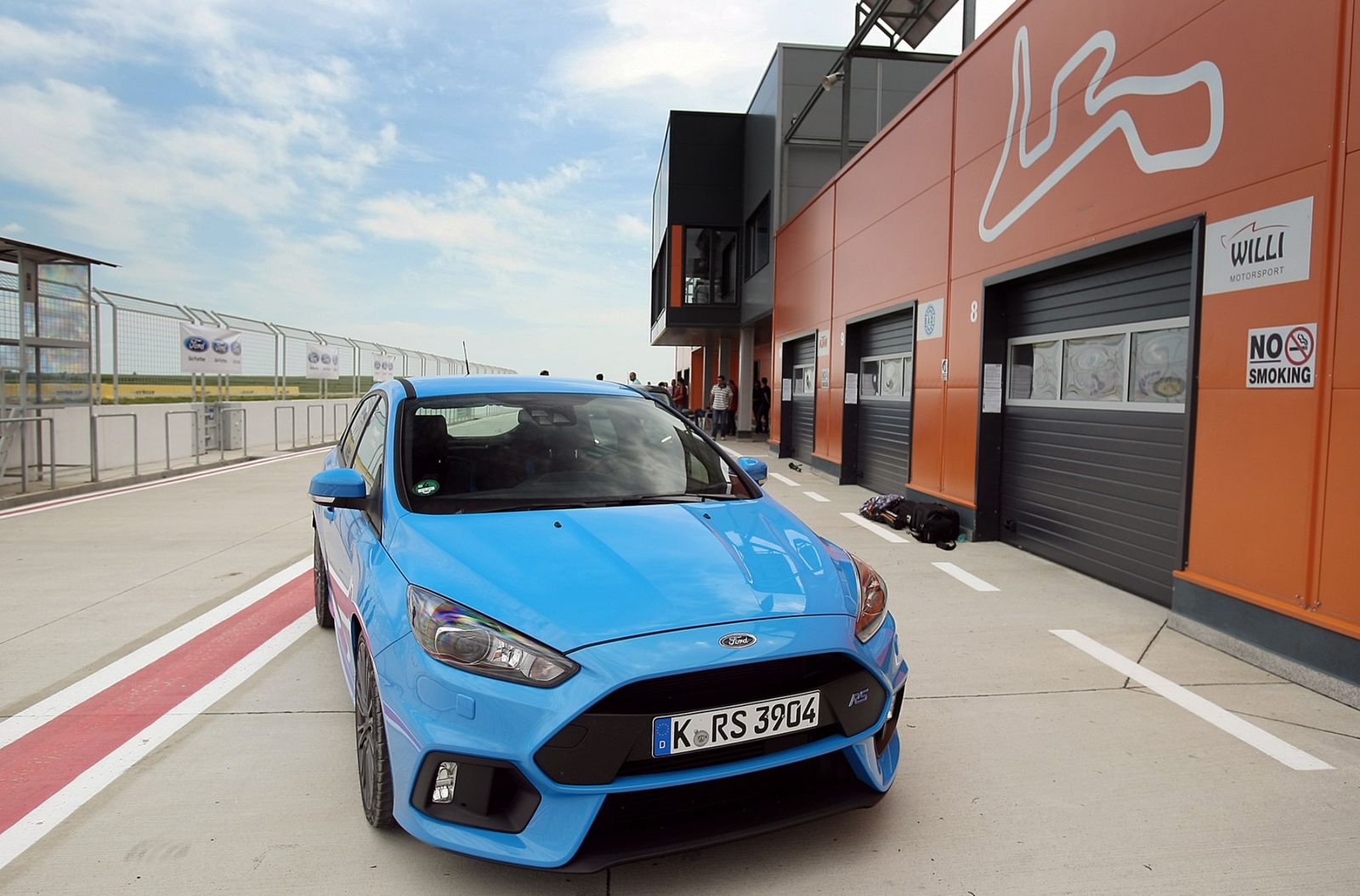 In Europe, Ford Focus RS already sells like hot cakes. In UK and Germany there is a waiting list, and Ford will manufacture only a limited number. Maybe the price tag seems a bit high, but let not forget there are other hot hatches 10k more expensive. Plus, if you keep it in good condition, it will retain quite some value.