2016 Ford Focus ST Diesel Test Drive - The ST... D
Ford made the Focus ST diesel as more of a response to competitors' efforts to offer sporty oil-burning hatches that look the part, are pretty fast but also return good economy figures
Ford made the Focus ST diesel as more of a response to competitors' efforts to offer sporty oil-burning hatches that look the part, are pretty fast but also return good economy figures.
The ST diesel is a direct rival to VW's Golf GTD or the diesel-powered Skoda Octavia vRS, and just by looking at it you know it's off to a good start.
Visually, there's nothing to distinguish it from the feistier turbocharged petrol model, as there are no diesel badges to speak of. The only place you can actually find the word "diesel" is on the inside of the fuel filler hatch.
https://cdn.drivemag.net/images/icons/inbrief-icons.svg
IN BRIEF
Recommended for:

Created for:

Hats off for:

Bang for the buck:
Powertrain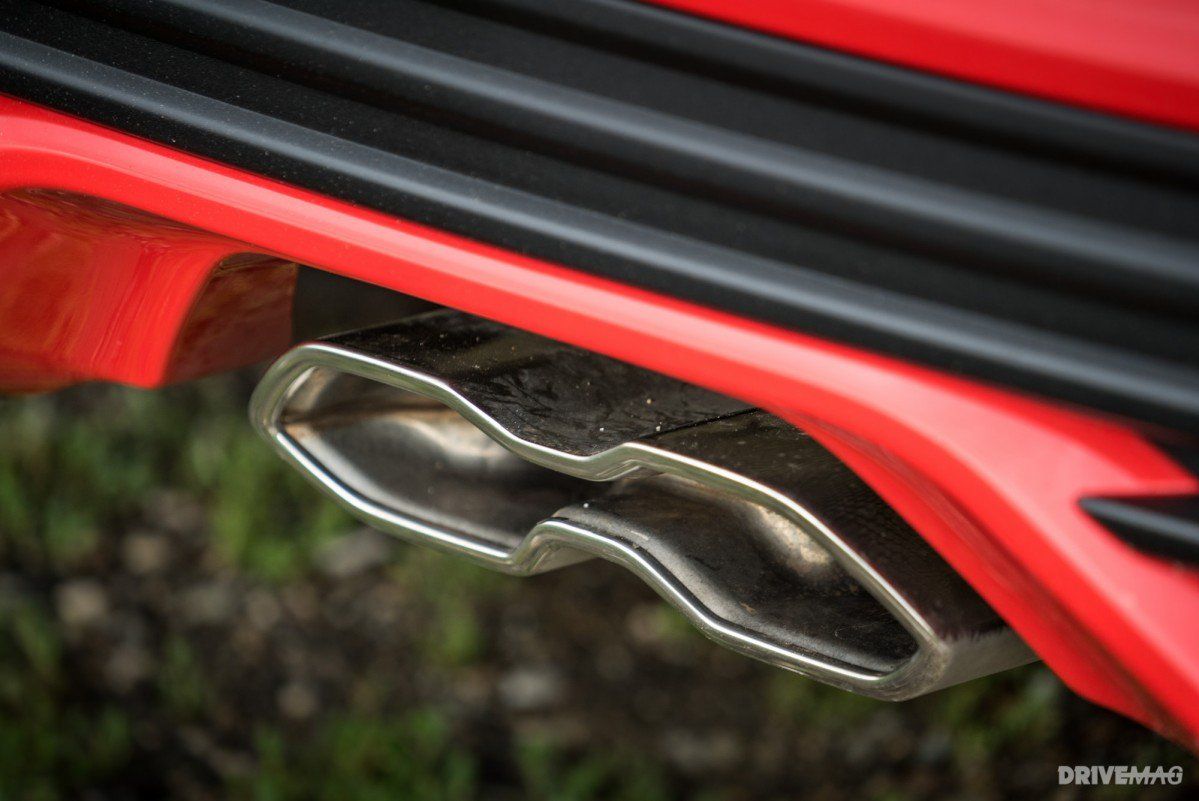 The Focus ST diesel is powered by a run-of-the-mill 2.0-liter diesel engine that's been slightly modified. Aside from its remapped ECU, it also features a different intake and a sportier exhaust all of which make it... just a little bit more purposeful sounding and feeling than lesser TDCI offerings.

The unit is good, and while it's far off the pace of the gasoline-burning ST, it's no slouch, and certainly faster on the move than its 8.1 sprint time to 100 km/h would suggest. What you really feel is the 400 Nm torque output, which is maintained from 2,000 rpm to 2,750 rpm, shortly followed by the full 185 hp at 3,500 rpm.

You can still rev it close to 4,500 rpm, and it doesn't feel like it's running out of puff until you hit said number of revolutions.
---
Handling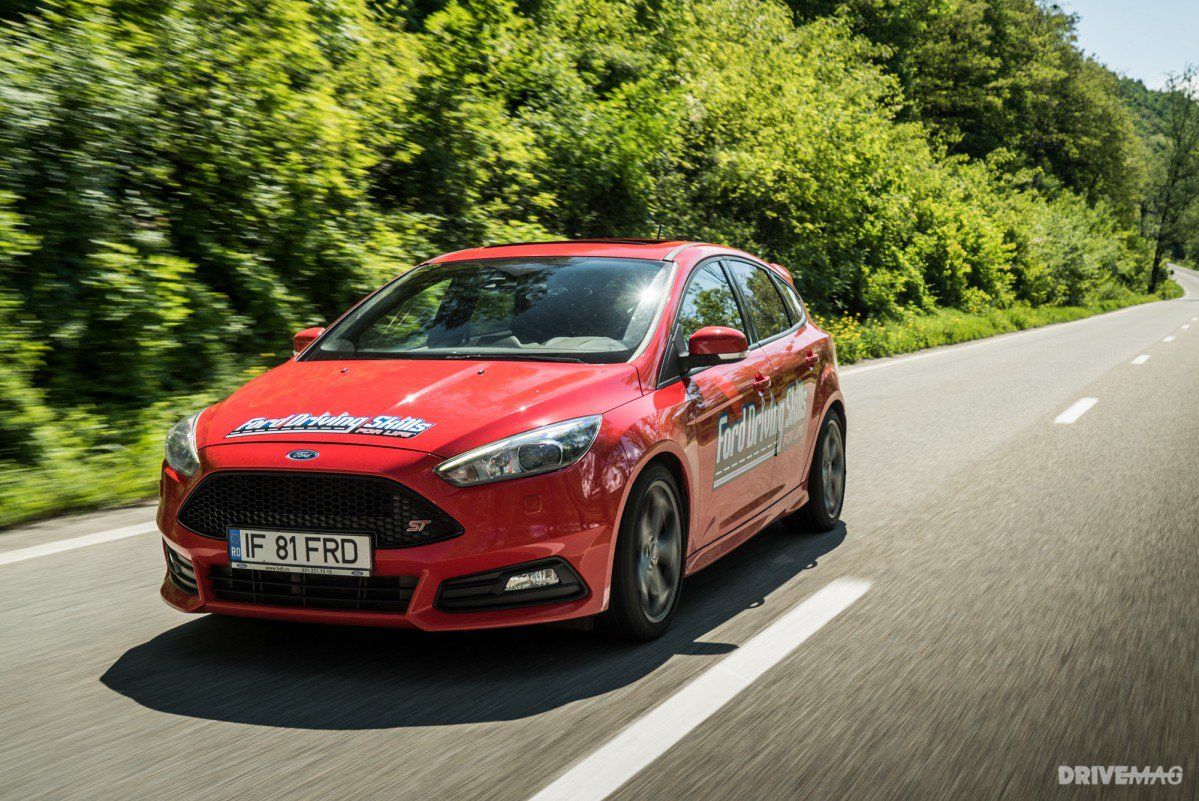 Those who have driven both the gasoline-powered ST and the oil burner comment that the former is sharper and livelier than the latter. Not having driven it, though, and trying the ST diesel in isolation, its road manners seem impeccable.

It not only grips the road with immense competence, but also hangs on in the corners like few hatches can, and the alleged extra weight over the rear axle brought about by the diesel doesn't ruin the handling.

You can even correct your line through the bends solely using the throttle, and the whole experience still feels pleasantly sporty and tactile; as it should in something wearing an ST badge.
---
Safety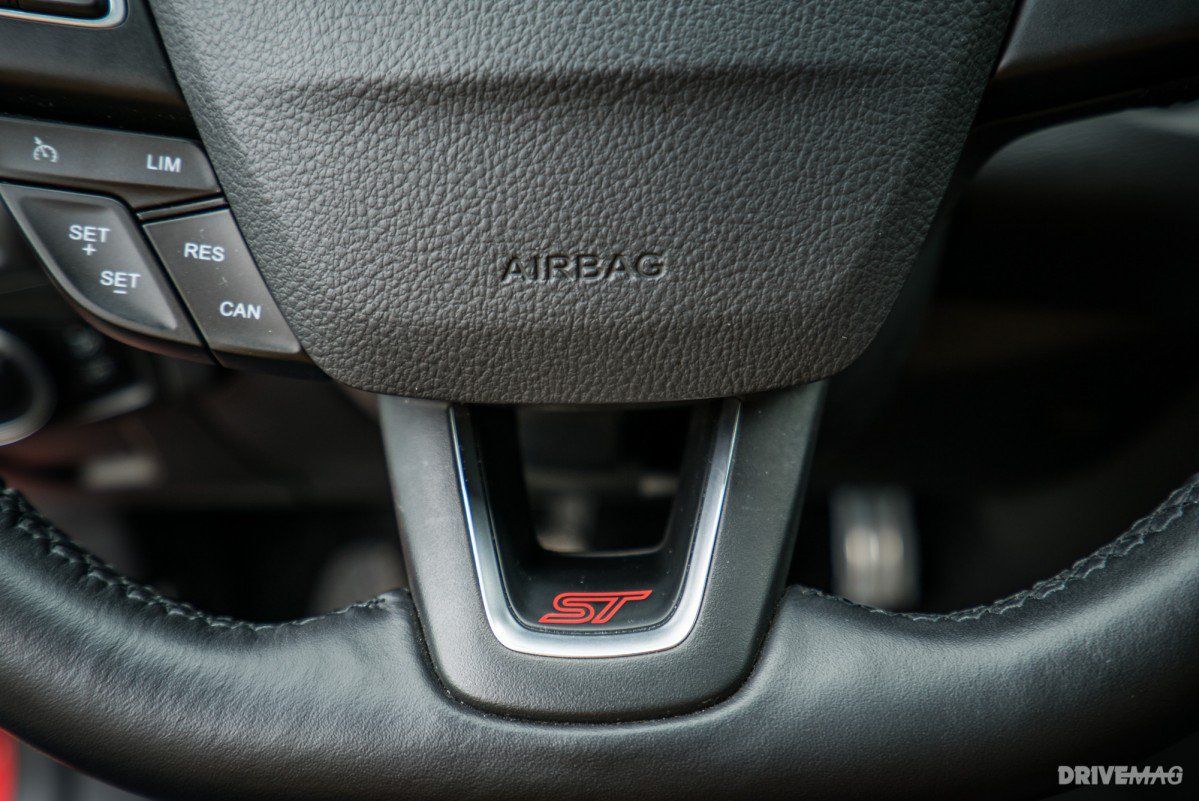 The Focus ST diesel is as safe as any focus from a structural standpoint, and it can be equipped with a complete slew of active safety aids. Theoretically, it should be even safer than regular Focus models, as its improved handling should make it harder to crash.
Comfort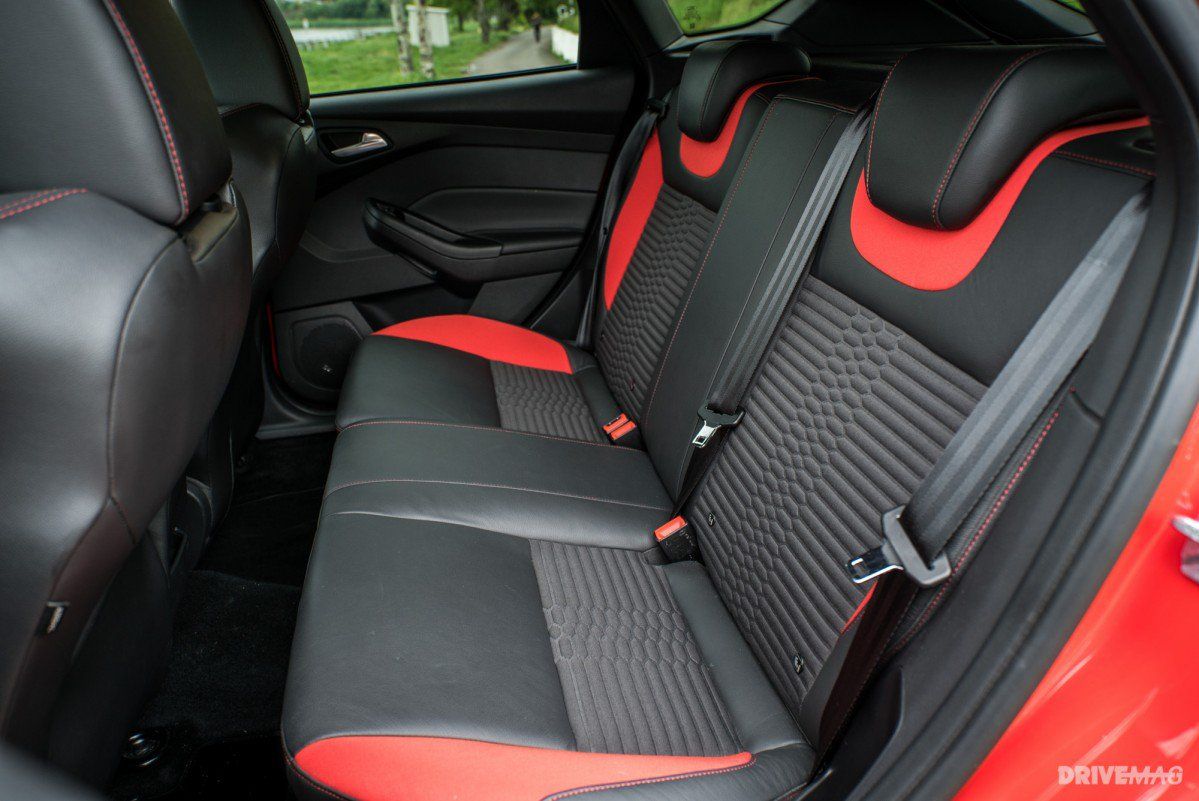 The diesel ST is a firm car, but it's also well-damped and not jittery at all over rougher roads. Supple and sporty would be the words best suited to describing its ride.

The driving position is also spot and the only real gripe against it are the strangely bolstered front seats. The backrest bolsters just seem to be set too close to the center of the seat, and some (wider) drivers found it difficult to get comfortable.

Oh, and don't make any plans involving carrying tall passengers in the rear, because they will hate you for it. The tapering roofline severely cuts into rear headroom, even with the nook that's been carved into the headliner to alleviate the problem.
---
Quality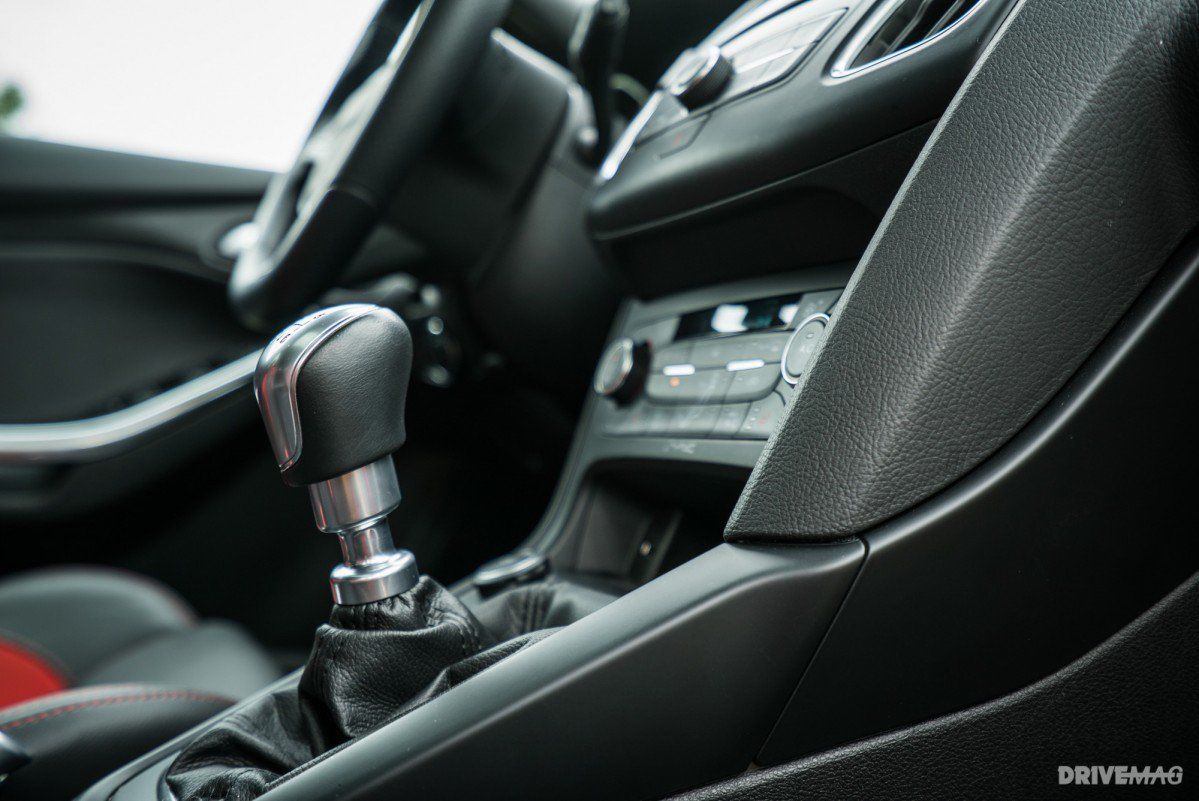 Ford is middle of the pack when it comes to interior quality. Their assembly is very good and materials are pretty nice, but it gets the obligatory assortment of nasty scratchy plastics too.

The car feels well screwed together and durable, but it's not as posh-feeling as a Mazda3, and nowadays it's even lacking behind Renault in the premium impression department; the new Renault Megane feels more grown up compared to the Focus, especially inside.
---
Practicality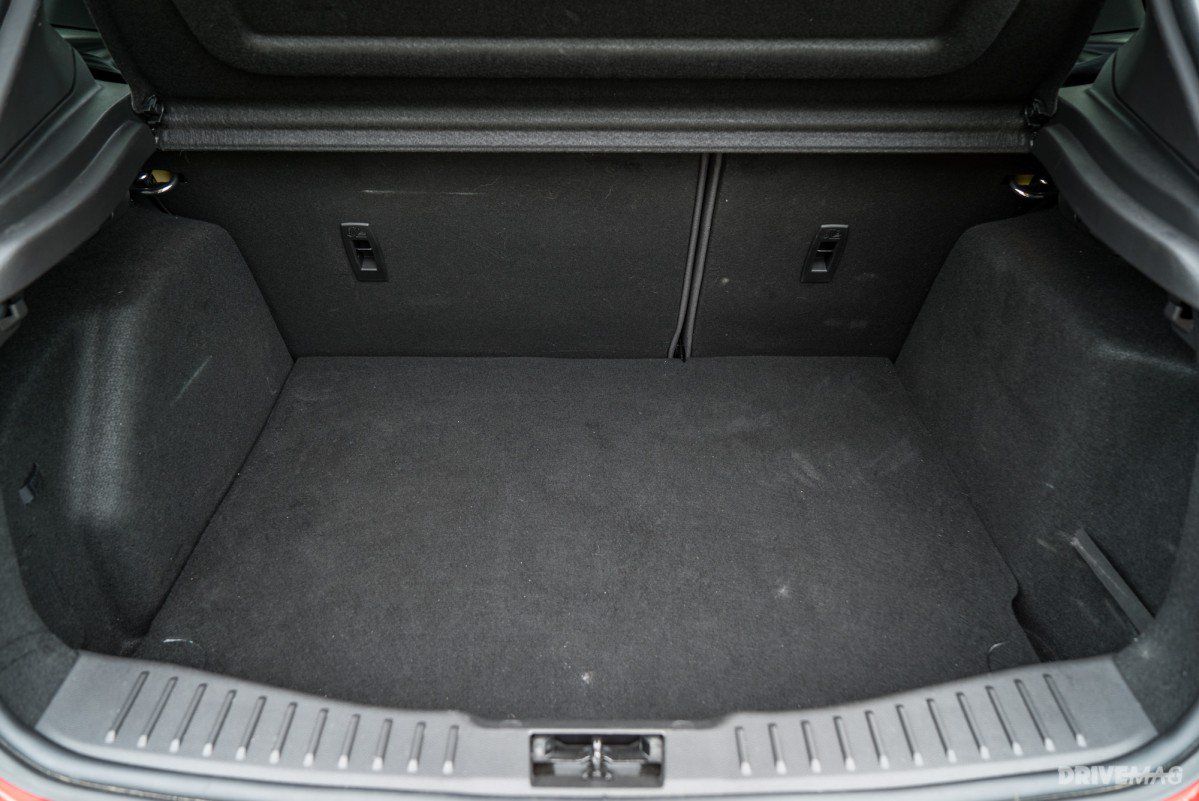 The Focus ST diesel is just about as practical as any other Focus. The trunk volume remains the same, you still get a split-folding rear seat and the cabin is dotted with plenty of stowage options.

This is definitely a strong point for the car as you can literally lose dozens of your possessions inside.
---
Infotainment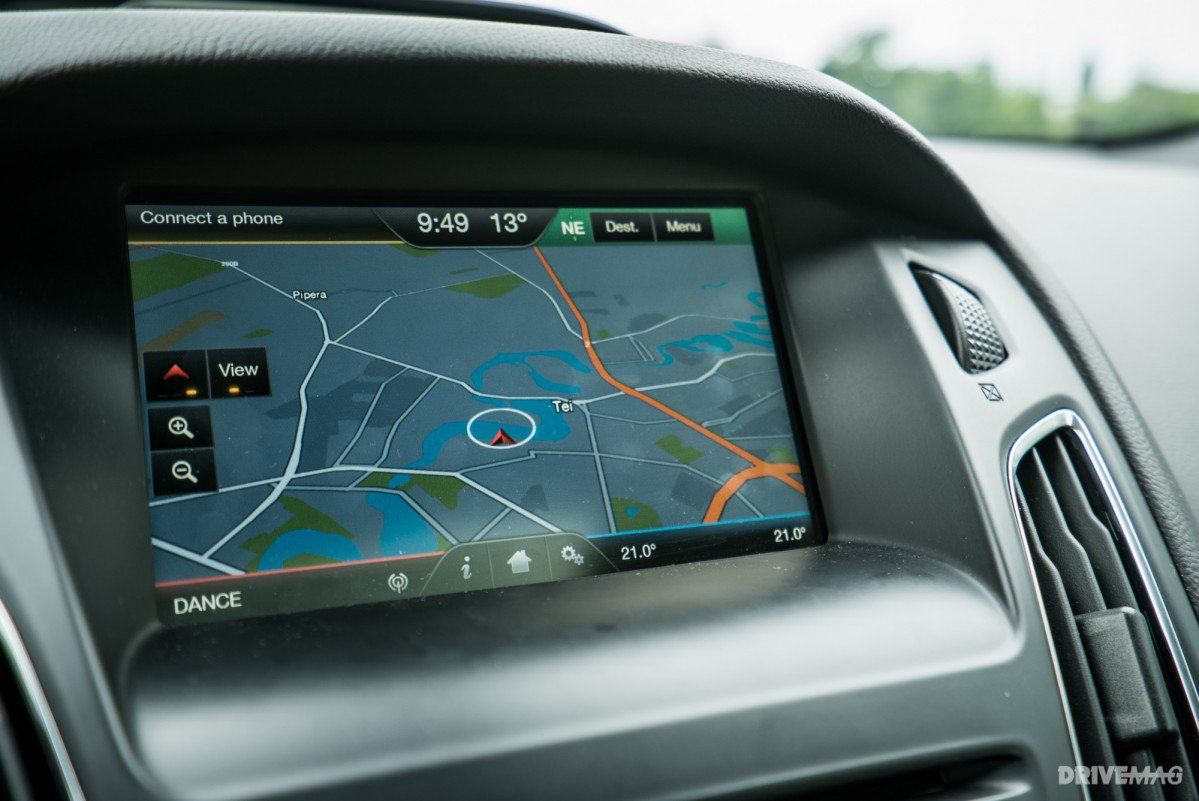 One major weak point of the Focus ST is the SYNC2 infotainment. It's literally bad in every single way, with laggy responses, awkward layout, frequent hangs and strangely structured menus.

Hopefully SYNC3 will be less of a pain to use.
Efficiency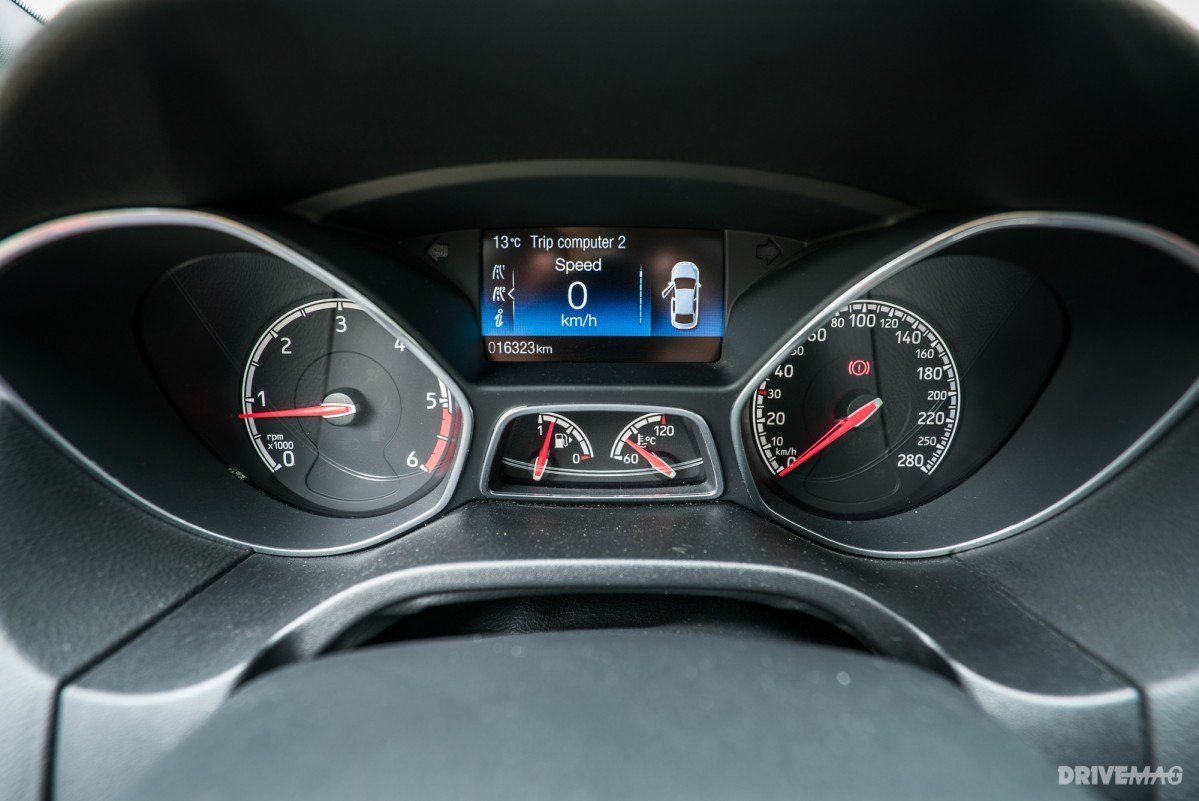 The main reason why anybody would consider buying the ST diesel over its gas-powered counterpart is its miles better efficiency and much lower CO2 emissions.

In spite of having been tuned to feel sportier, the ST diesel's engine is almost as frugal as any other 2.0-liter unit. In our swift drive that included in-town, highway and twisty road driving, we averaged 7.3 l/100 km; an admirable figure.
---
Equipment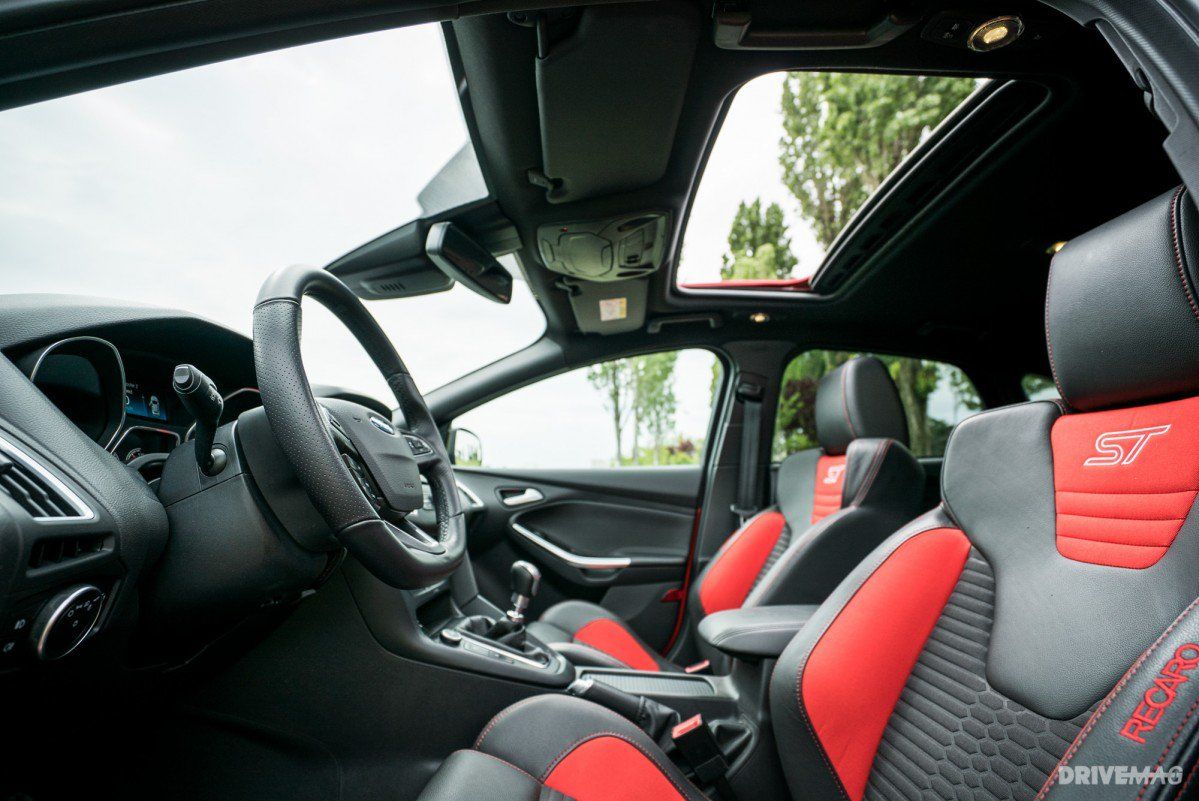 We drove an ST2-spec ST, which may be middle-of-the-road when it comes to ST trims, but compared to the bog-standard Focus, it's luxuriously equipped.

It gets part-leather heated sports seats, aluminum pedals, extra gauges atop the dash, dual-zone air-con, a flat-bottomed, leather-clad steering wheel that felt really pleasant to the touch.

We won't mention SYNC2 here, even if it's standard-fit, as we'd much rather use a rusty abacus instead of it.
---
Acquisition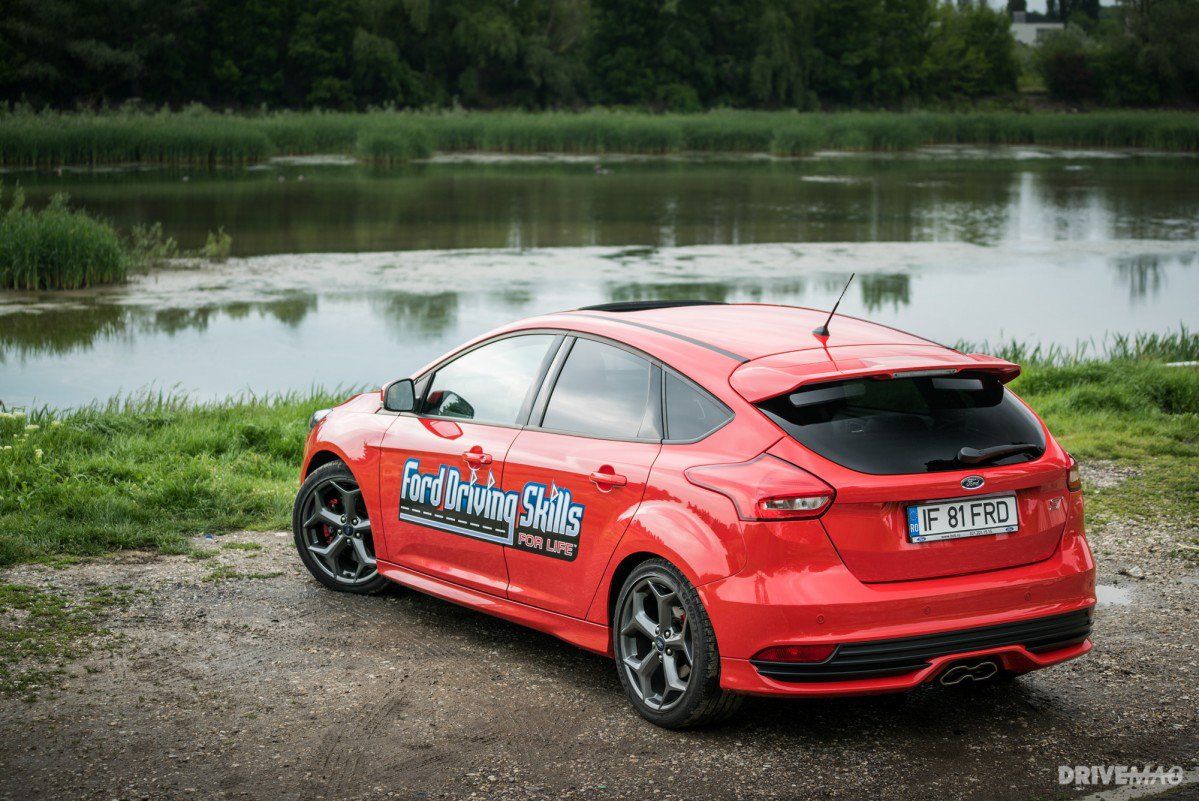 The Focus ST diesel is a thoroughly recommendable car, with a series of asterisks. Firstly, it won't set your pants on fire with its outright speed, as it's more about the pickup and the surge in its case.

If you really want it in diesel guise, then why not get the more practical (and bigger in the back) estate version. It's marginally slower but since you were already considering the diesel, it won't make much difference to you.

The diesel would definitely make much more sense as an estate, while the hatch is still best served with the EcoBoost 2.0-liter and the electronic safety nannies disabled.