Honda took a gamble it was forced to take in force-feeding the new Civic Type-R, but it paid off and it now is a force to be reckoned with among hot hatches
Overall Score 82/100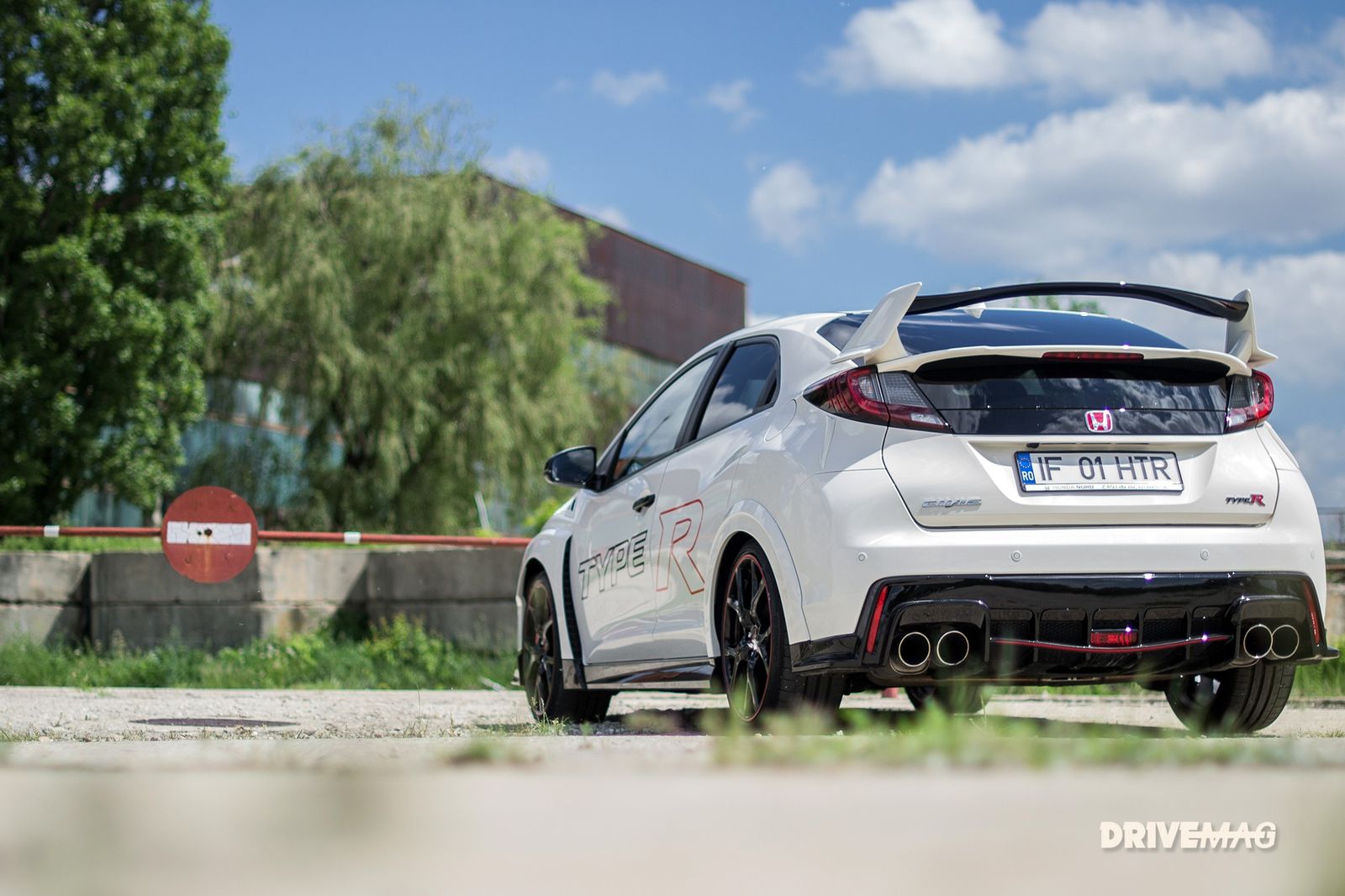 Honda took a gamble it was forced to take in force-feeding the new Civic Type-R, but it paid off and it now is a force to be reckoned with. There is literally no other front-wheel drive hot hatch on sale at the moment to match it for, well, feeling like a racing car.
No, it's not as frisky and tail-happy as a Ford Focus ST, nor is it as harsh as a Renault Megane RS Trophy, but it is noticeably faster than either of those. Its sticky Continental tires give it immense grip through the bends and the turbocharged engine's 400 Nm of torque help slingshot it out of any corner.
What's most pleasing about the Civic Type-R is that it feels and sounds mechanical, and the driver never feels disconnected. This becomes even more evident when you take the car to a track, the only place where you can actually experience +R mode without restraint.
<iframe width="100%" height="315" src="https://www.youtube.com/embed/DvtTgka2sE0" frameborder="0" allowfullscreen></iframe>
<iframe width="100%" height="315" src="https://www.youtube.com/embed/qR7q72Kpg78" frameborder="0" allowfullscreen></iframe>
---
IN BRIEF
RECOMMENDED FOR:
Driving Nuts, Families, Young And Single
CREATED FOR:
Track, Urban Driving, Winding Roads
HATS OFF FOR:
Engine Power, Ergonomics, Luggage Space, Passenger Space, Road Handling
BANG FOR THE BUCK:
Fabulous
---
DRIVE
Powertrain 10/10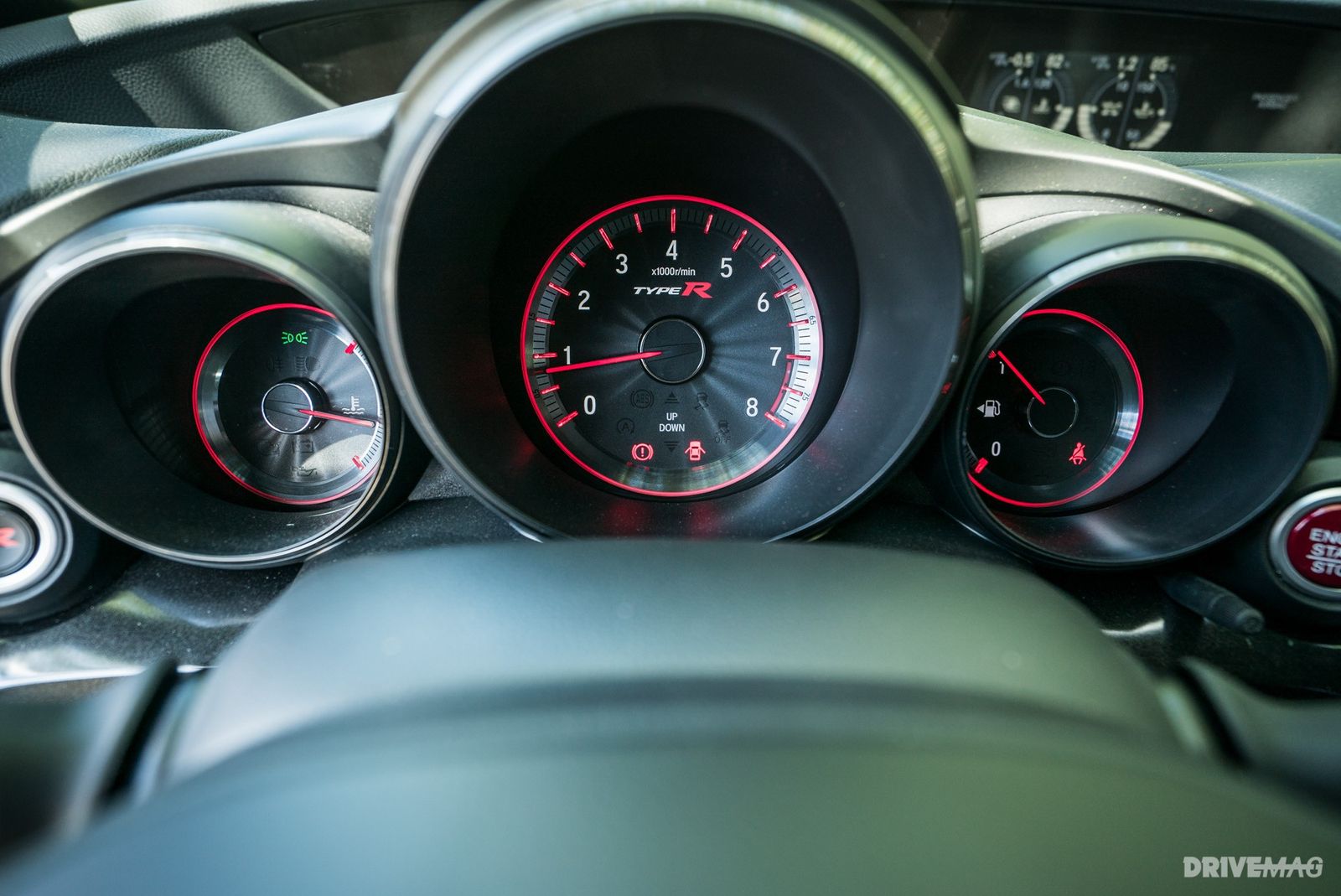 It's very different to any Type-R before it, but if this is how Honda plans to introduce forced induction to its performance range, then we cannot wait to see more.
The 2.0-liter turbocharged engine hisses and puffs as you go on and off the throttle, and once you get into a rhythm with its power delivery, you begin to realize its potential as a weapon for any type of road… just so long as it's not wet.
Those 306 hp need all the grip they can get in order to be properly transmitted to the road, and if said road is anything but bone-dry and lacking in debris.
---
Handling 10/10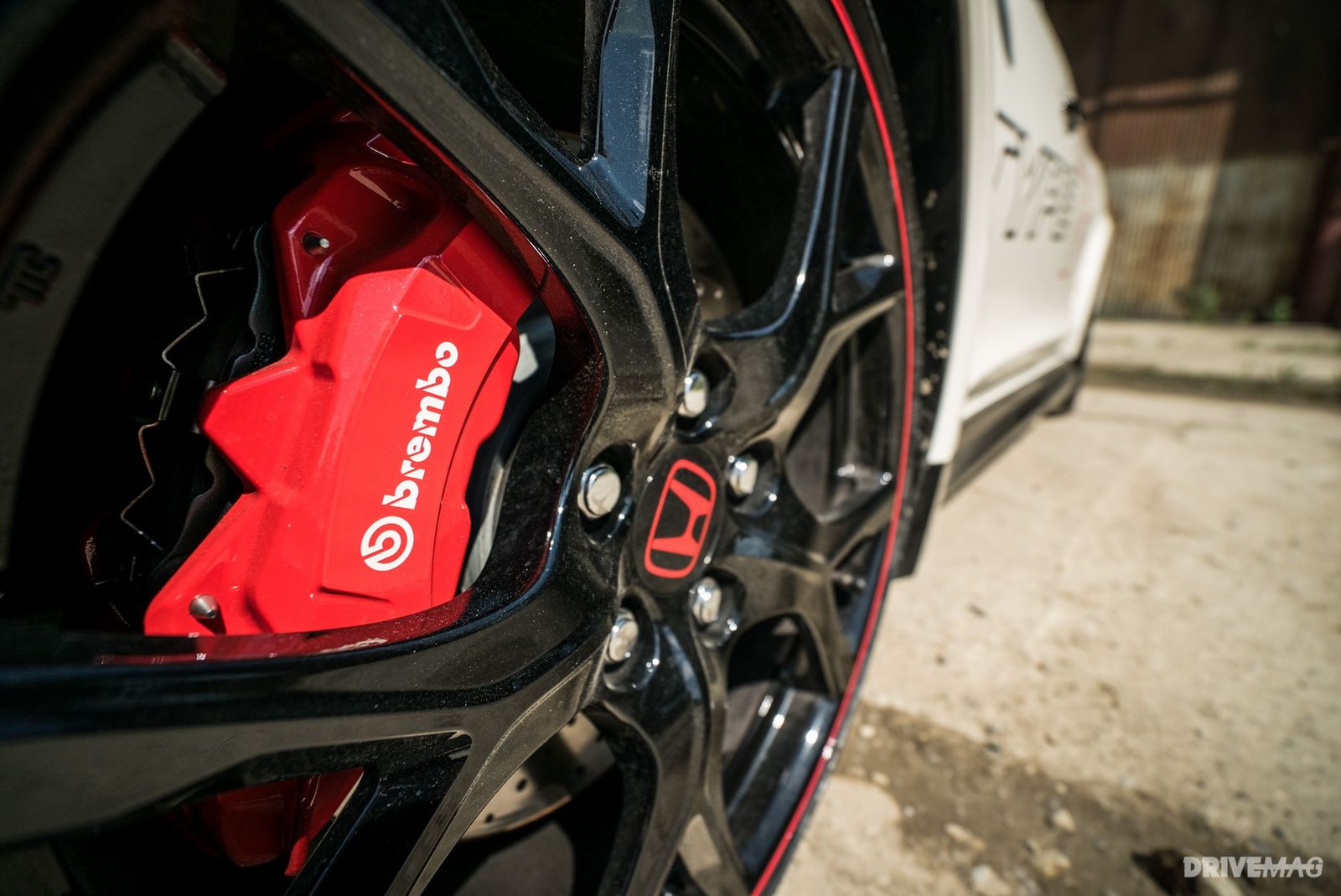 The car's tires give it immense grip in the dry, and they also allow you to get on the power early without loss of traction; in this respect, the slight turbo lag you feel also plays a part, but if you plan for it and get on the power early, there's really no problem and you'll be shot out of every corner at an alarming rate.
The car inspires huge confidence, regardless of driving it briskly or just cruising about. In its normal mode, it feels composed and elastic; hit the +R button, though, and the ride stiffens up, along with the steering. Throttle mapping is altered, as well, and even the most timid prod of the pedal will result in surging sensation.
If you take it to the track, +R mode is a must. With it enabled and some moderately sized testicles on hand, you can pull up to 1.2 G through the corners without feeling like you're driving it at ten tenths. The track is also the place where you'll really feel that mechanical limited-slip diff working.
Oh, and the gear shift is perfect: short throws, positive feedback and a great mechanical feeling is what you'll sense every time you swap a cog.
---
Safety 8/10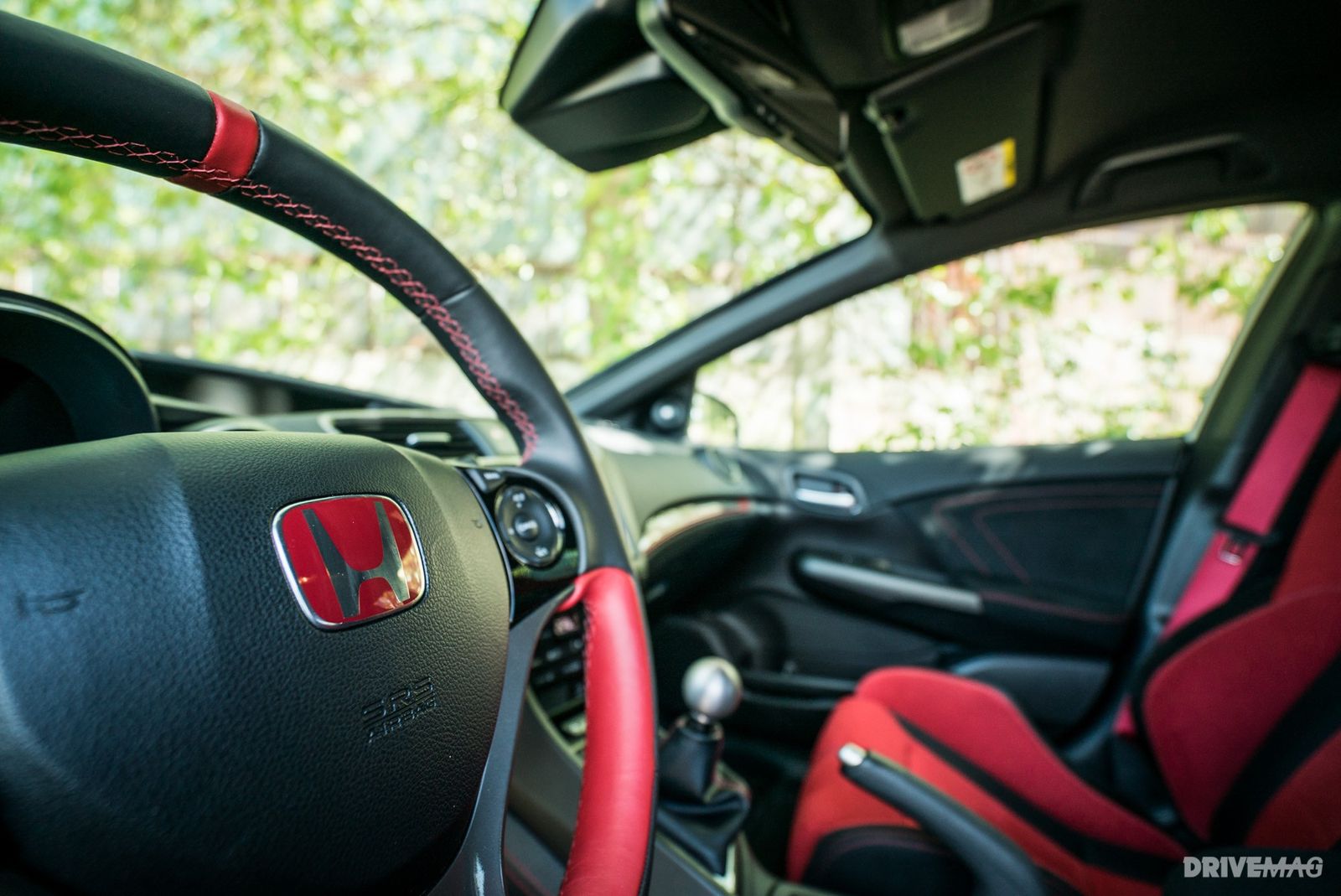 A car like the Type-R is, structurally speaking, as safe as any Civic on sale today. However, given its huge grip, beefy brakes and a strong engine, it's theoretically even safer – any overtaking maneuver is a doddle with the surge of 400 Nm available from 2,500 rpm; it pulls very well regardless of gear.
The higher-spec version we tested also came with blind spot warning and autonomous emergency braking, as well as a reversing camera, all of which make the whole driving experience that much safer still.
---
INTERIOR
Comfort 7/10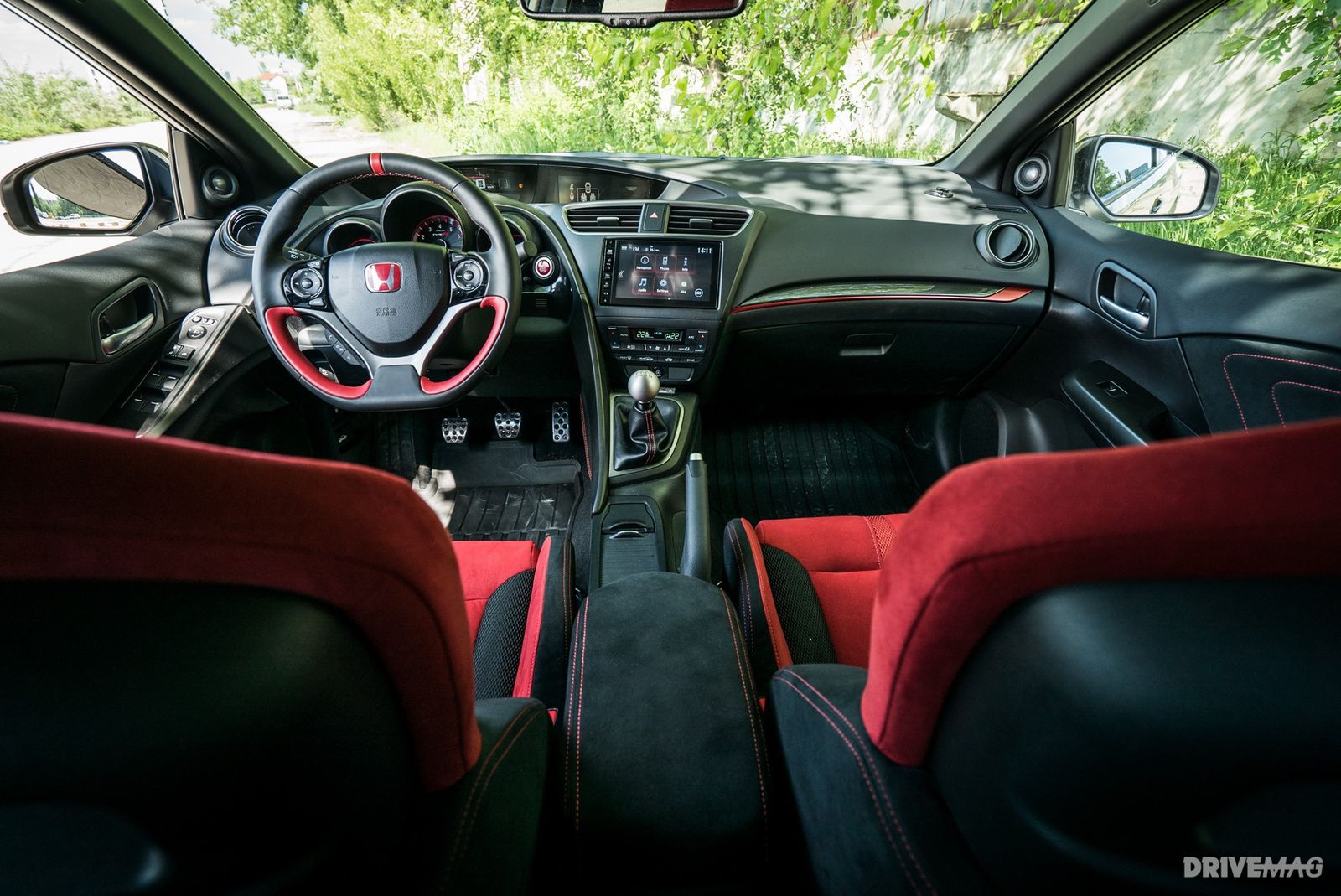 Inside, the Type-R wraps around you. The heavily bolstered seats are a bit tricky to clamber over when climbing aboard, but once you're strapped in, they're actually not that bad even for longer journeys.
The suspension is, as you would expect from a modern mega-hot hatch, quite firm, but in normal mode it's more than bearable. Don't switch to +R mode on anything other than pristine tarmac, because your teeth may come loose from the harshness.
---
Quality 7/10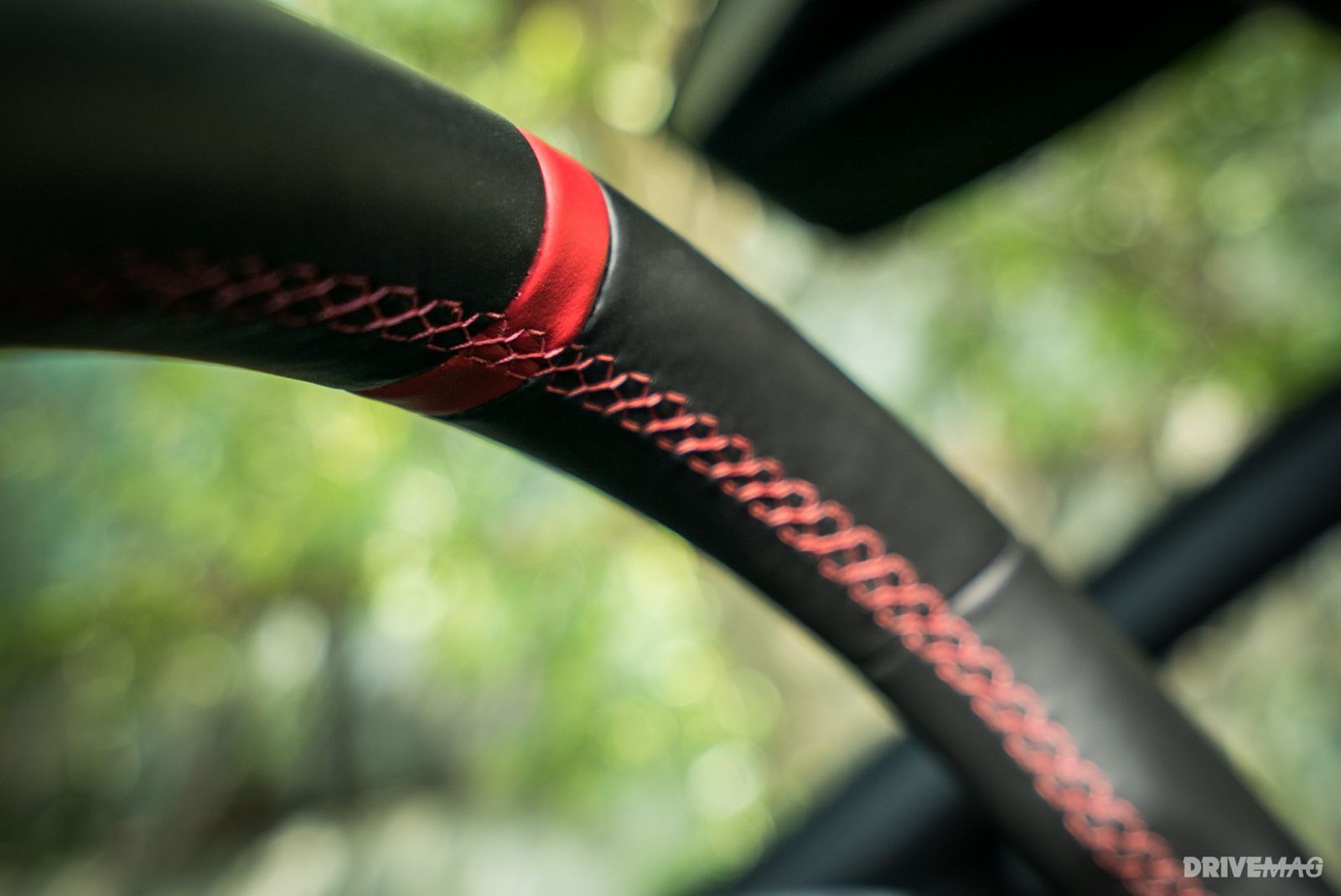 This latest Civic Type-R feels like a special car inside. Yes, it's for the most part identical to the regular Civic, but the seats, steering wheel, numbered plaque and machined aluminum gear shifter knob help achieve that unique ambiance.
Overall, it feels very well screwed together, with no squeaks or rattles to speak of; like most Hondas, it feels built with durability in mind, with perceived quality taking a back seat.
---
Practicality 8/10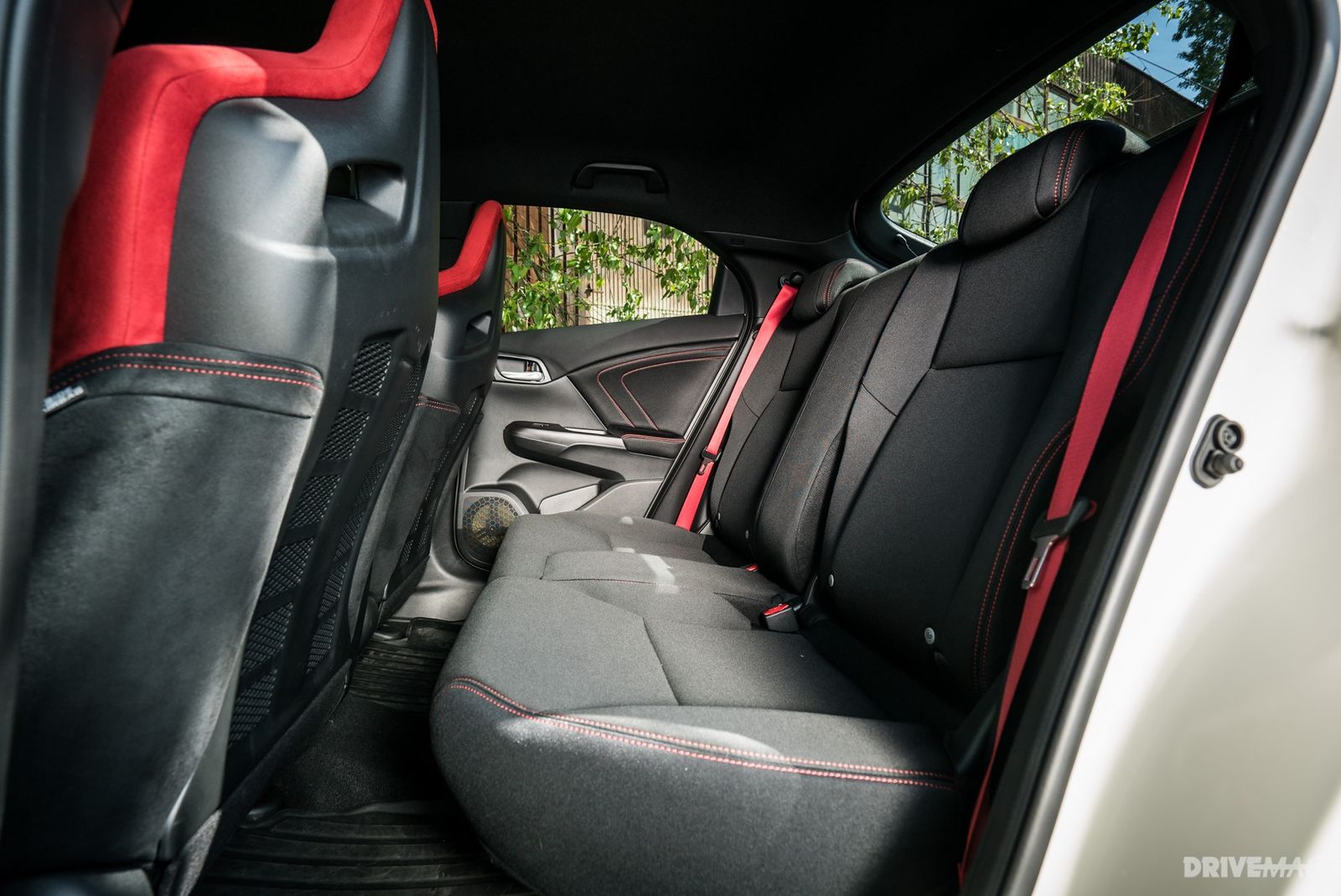 The car retains the same cavernous trunk as its lesser-powered brethren, but you lose the clever fold-up rear bench. We don't know why Honda chose not to offer this, but it definitely wasn't bad to have.
In terms of cubby spaces, the Civic interior is above average, although the glove box is not huge.
What's most annoying about the interior practicality is the placement of the digital speedo – it's strange that this design ever got approved, as during my test drive of the car, I constantly had to crane over the steering wheel to see how fast I was going.
The only way I could see it was to lower the wheel way below what I considered a comfortable and safe position for it. Very bad mark for Honda in this respect.
---
Infotainment 7/10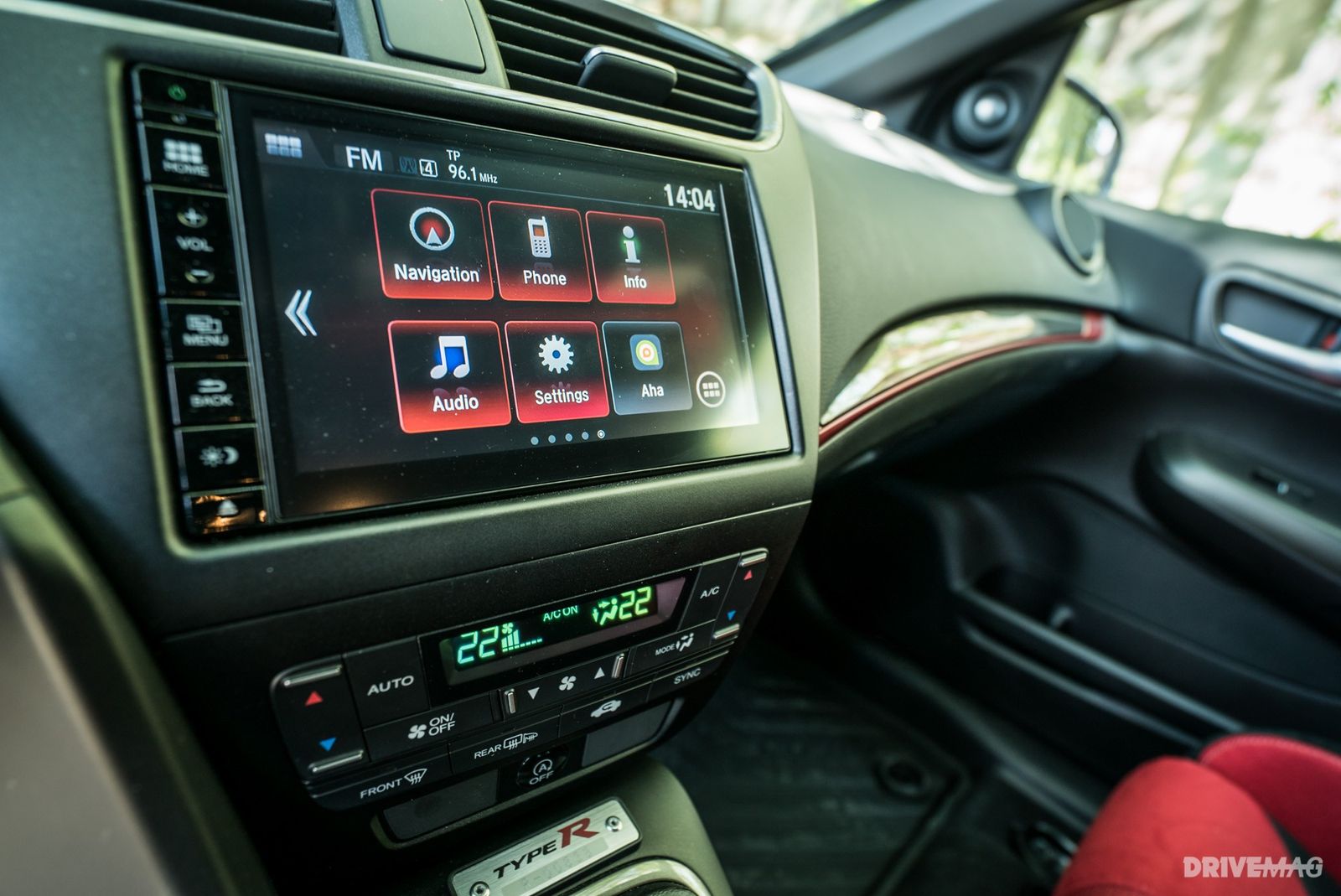 The Android-based infotainment is okay, not excelling in any area. The screen responds well, and the menus seem logically arranged, but it's kind of uninspiring to look at – looks some five years behind the best systems currently out there, even if the functionality is all there.
---
BUDGET
Efficiency 8/10
My mostly in-city drive, mixed with a few hours track hooning, resulted in an average consumption figure of just under 16 l/100 km. I did reset it and tried to drive it more economically (still in the city) and managed to make it drop to 11.9 l/100km, although that did imply gentle use of the throttle and a lot of restraint on my part.
---
Equipment 8/10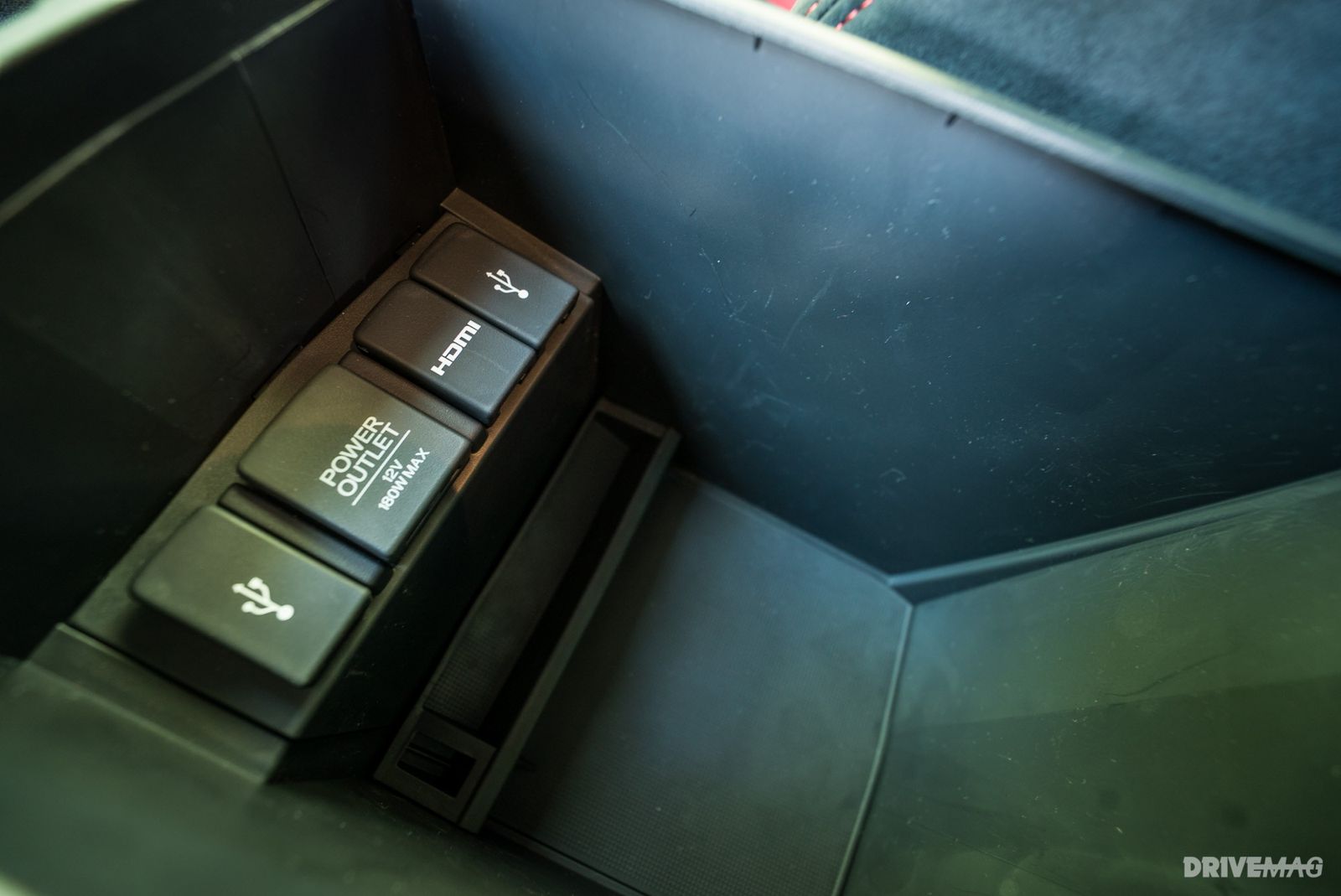 The version we had for testing came fully loaded with all of the goodies available. If you can stretch your budget, we recommend you go for this more expensive version, as it adds a whole slew of active safety aids.
However, even the standard variant is well-specced: you get 19-inch rims, massive Brembo brakes (with 350 mm cross-drilled rotors up front), adaptive dampers, keyless go and entry, seven-inch touchscreen infotainment, LED light for the low beams and those snazzy sports seats too.
---
Acquisition 9/10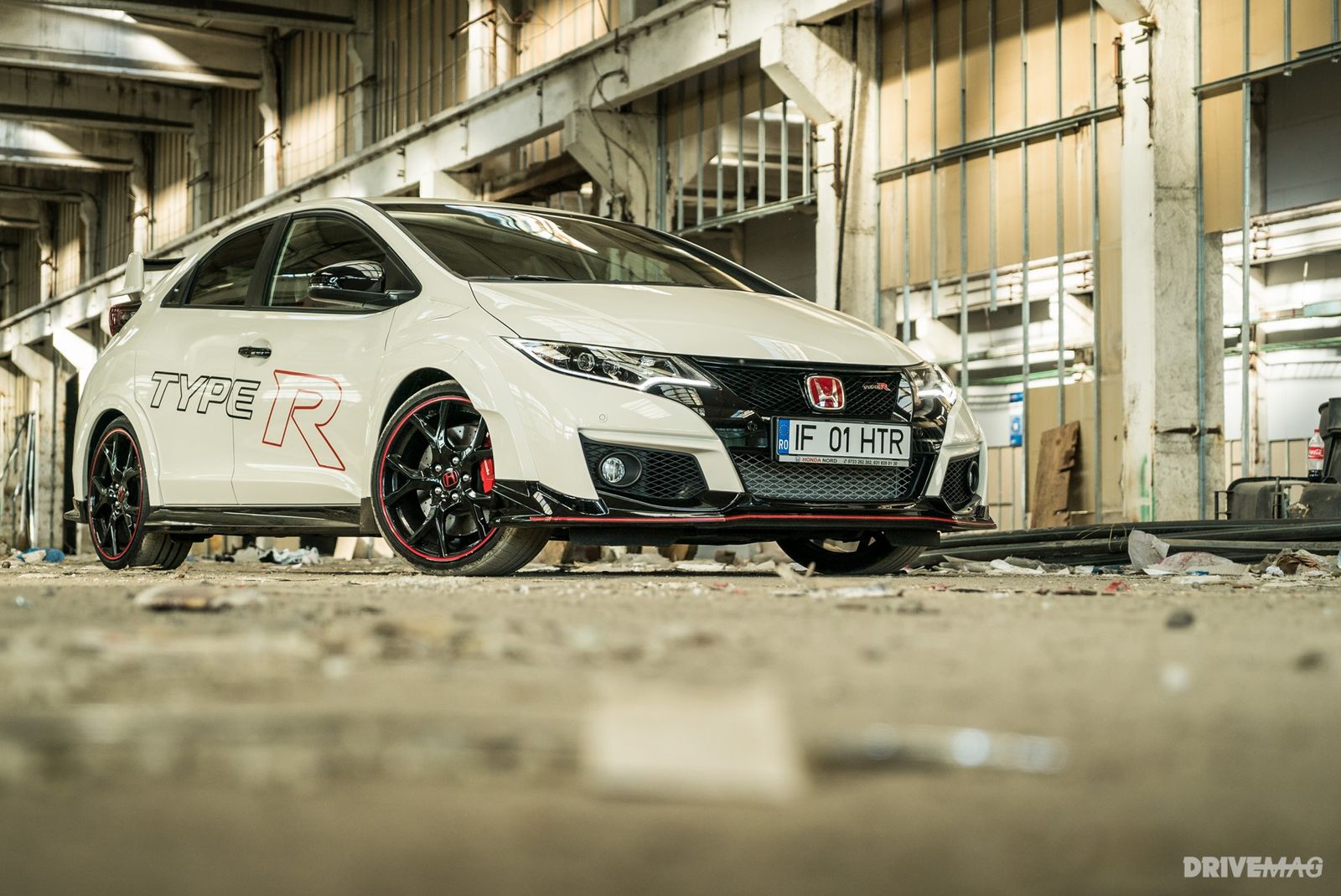 The Civic Type-R is priced to compete with the likes of Ford's Focus RS, albeit with a different approach. The car is fun, frisky and very fast and occasionally wild under hard acceleration from a standstill, particularly in greasy conditions. I like this wild character and also the mechanical feeling associated with the entire experience – its these two traits (and the unique combo of turbo plus VTEC) that set it apart from all other hot hatches.
It's a unique offering and one you should really consider if you want to take your hot hatch on trackdays. Some may find its ride too hard, or the engine too brutal when on boost, but to others it just may be the only modern hot hatch worth buying.