2016 Hyundai Elantra 1.6 CRDI Elite Review: Aiming High(er)
The new Elantra marks the start of Hyundai's quality-driven ascent
If there's one thing undeniable about Hyundai, it's that it came a long way. The arrival of the Genesis luxury sub-brand is an eloquent example.
Now, take a look at this Elantra. It doesn't look like a wheeled fridge (like it did in the 90's), not even like a car drawn with the sole purpose to impress (like the previous generation model). It looks like a car ready to take on the best of the segment. It looks good. Hyundai is not in the "special mention" section anymore.
https://cdn.drivemag.net/images/icons/inbrief-icons.svg
IN BRIEF
Recommended for:

Created for:

Bang for the buck:
Powertrain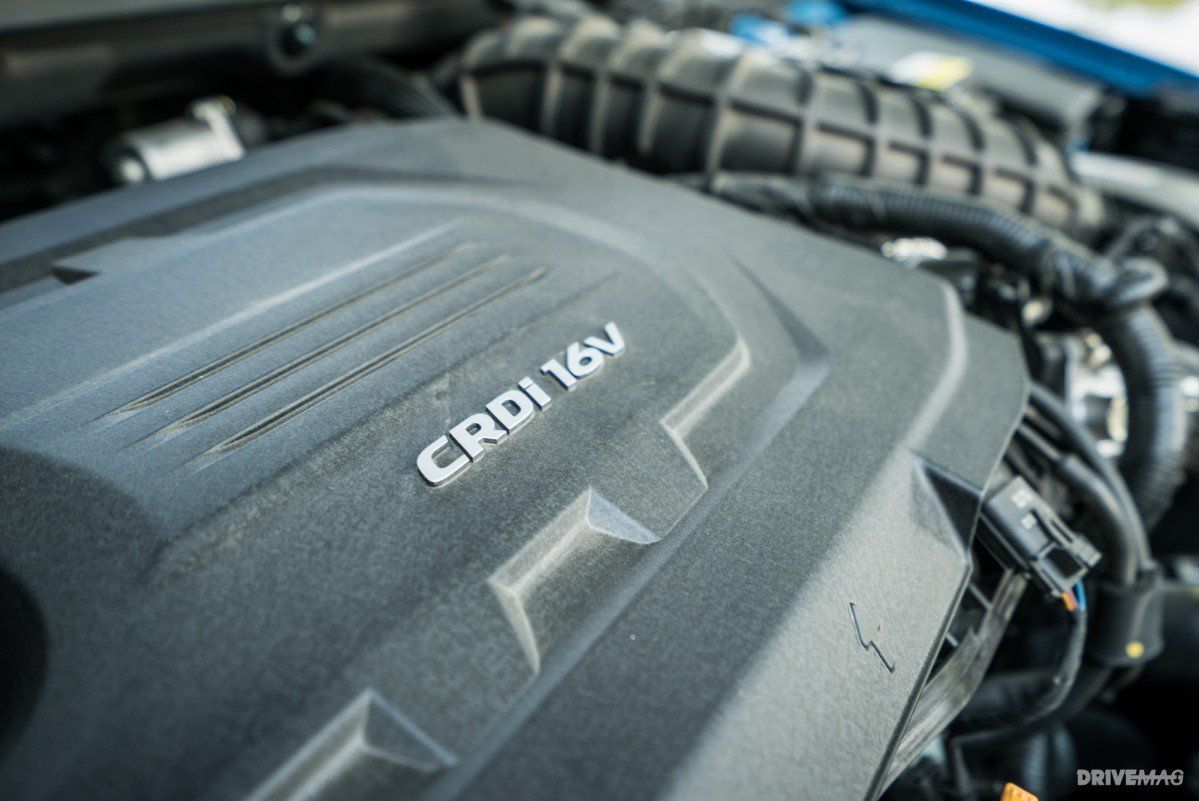 Our test car was a 136 PS (134 hp) 1.6-liter oil burner, with 265 Nm (195 lb-ft) ready to kick in from 1,500 rpm. "Kick in" would be a light overstatement here, though, as Hyundai is short on torque compared to its rivals. So it's not quick in any way - 62 mph (100 km/h) is reached after 10.5 seconds. But it has its glimpses of delightfulness when not pushed too hard; it's one of the most refined four-pot diesels on the market.
---
Handling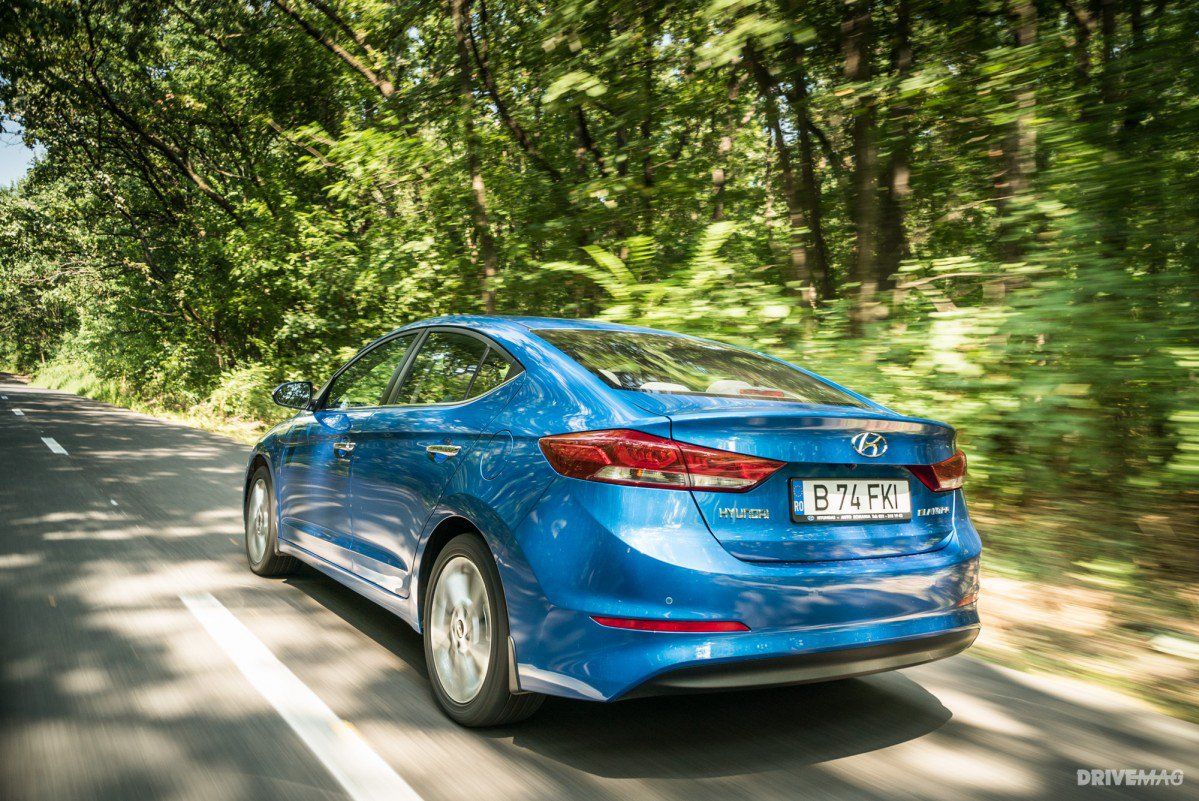 Despite its mean-ish look, the Elantra is a comfort-oriented car. The steering tends to isolate you from what's happening with the wheels if you are fast-pacing through corners, and road irregularities are well absorbed, albeit with an unwanted level of noise from the suspension from time to time.
---
Safety
The new Elantra hasn't been tested by EuroNCAP yet, but in the States it got four stars out of the maximum five in government testing. Besides the mandatory airbags/ABS/ESP suite, the Elantra's safety pack incorporates a driver knee airbag, with the possibility to upgrade it with a rearview camera, blind-spot monitors, adaptive cruise control, lane-keeping assist, and even a forward-collision warning system with automatic braking.
Comfort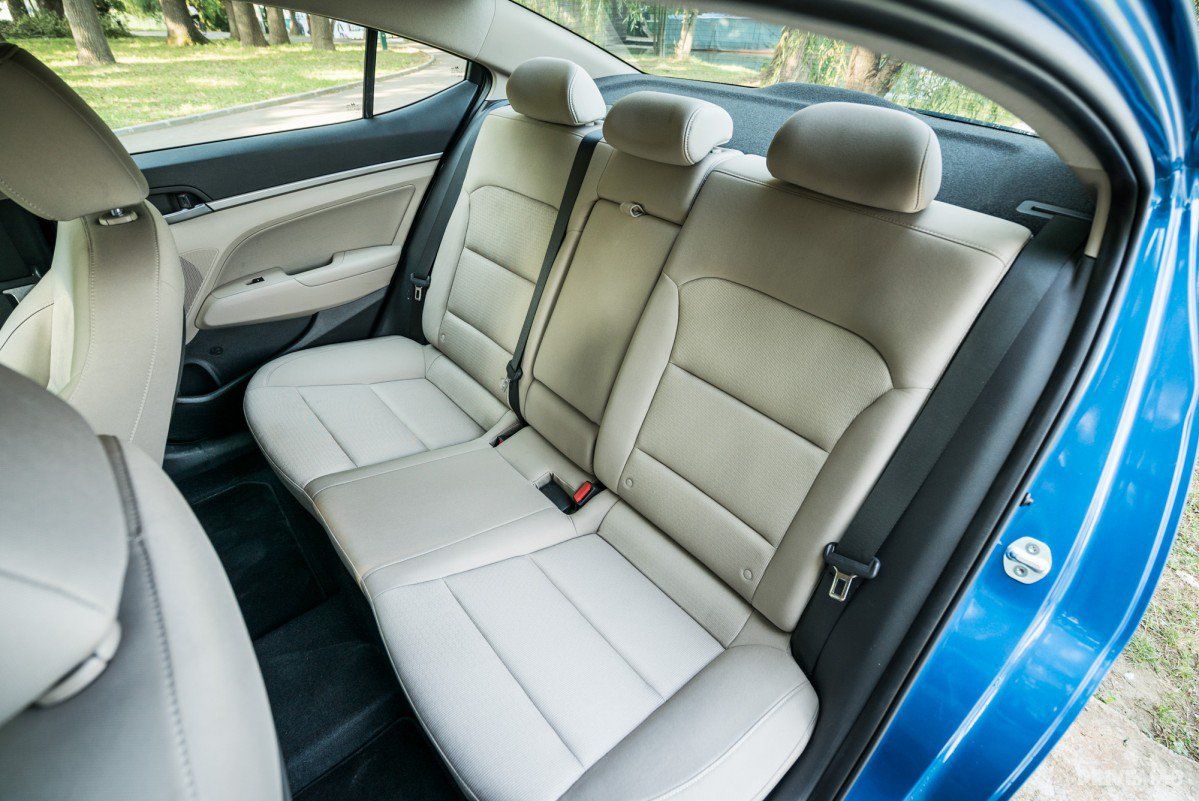 The reduced dimensions of the central drive shaft make room for five adults in the cabin. However, five is already a crowd for long distance trips, especially if passengers sitting in the rear seat are tall. That's because the plunged roof affects headroom. The insulation work is not top notch, but at decent speeds there's nothing to bother your ears.
---
Quality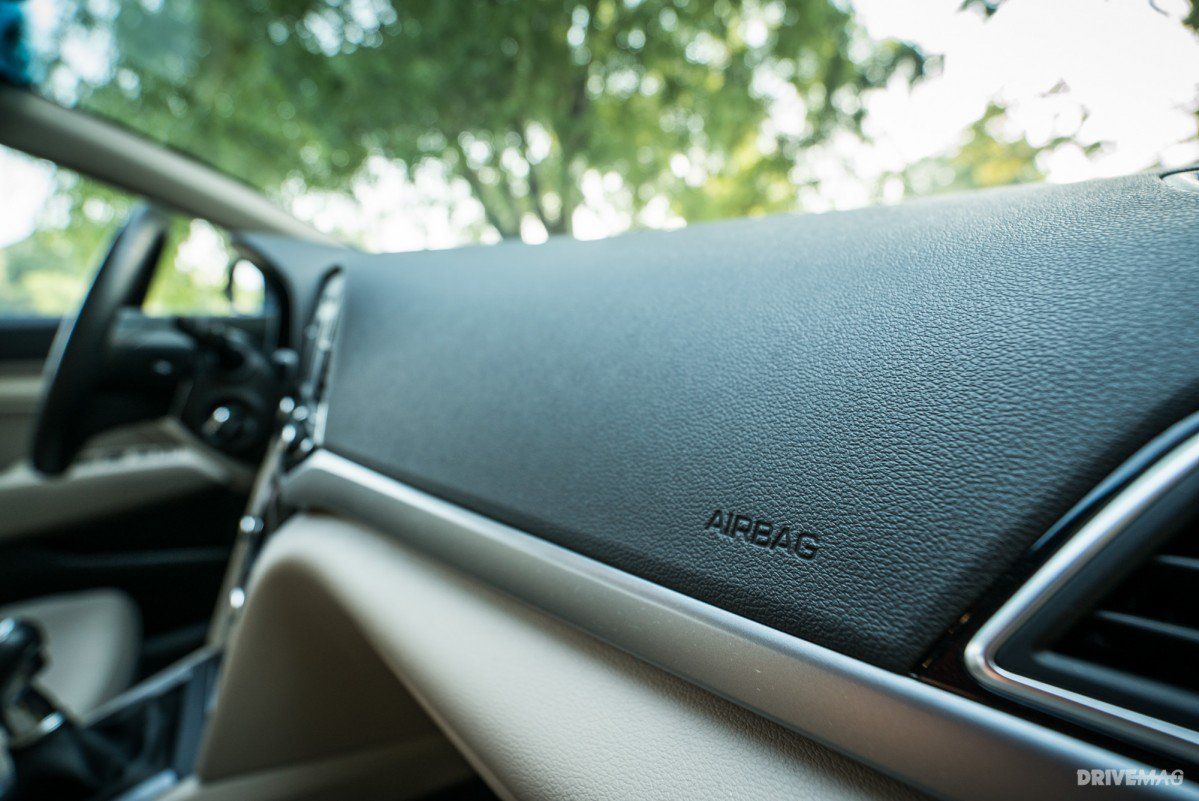 The dual-tone interior is the best approach when one wants to make a good, upmarket impression. The upper side of the dashboard is also adorned with good materials while the bottom part betrays the Elantra's not-quite-there status regarding cabin neatness.
---
Practicality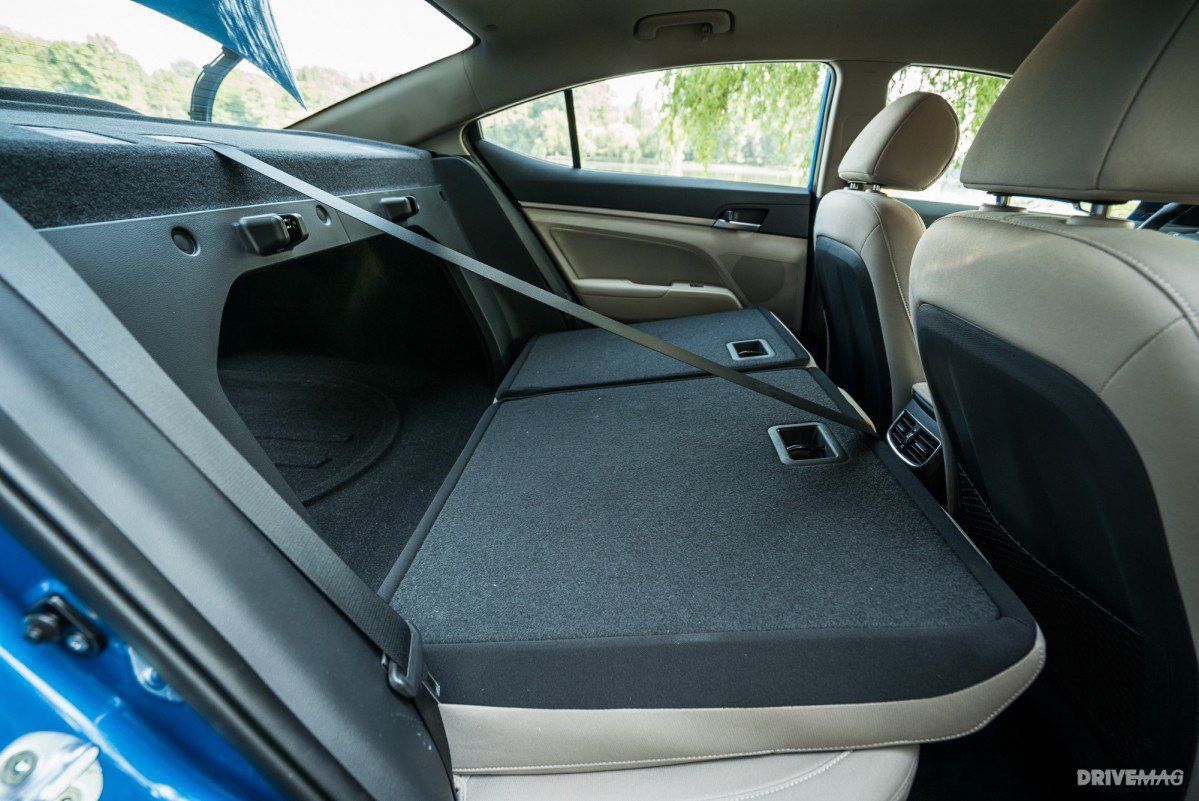 As is the case with family-oriented cars, there are plenty of cubbyholes in the cabin to accommodate your everyday gadgetry and more. In addition, the trunk has only 458 liters (14.4 cu ft), which is not that impressive compared to competitors. Furthermore, the boot lid doesn't have a handle; you either operate it from the inside or using the key fob. And the boot's opening can be restrictive when you need to cram large objects inside.
---
Infotainment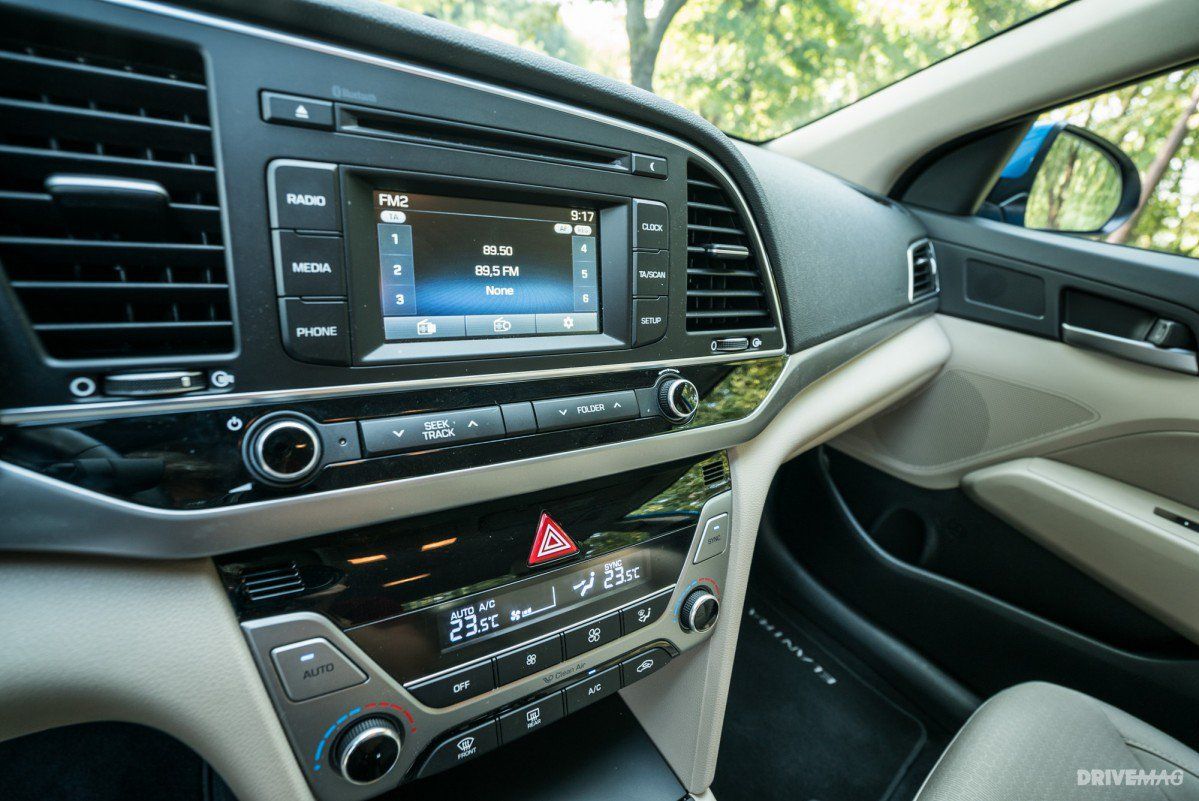 The 7-inch infotainment display makes a big difference when it comes to the dashboard's aesthetics, something clients from emerging markets can only see in pictures. The 5-inch display looks primal for 2016, and its set of actions is elementary. Reaction times are good, nevertheless. If you opt for a rear-view camera in combination with the 5-inch display, you'd better buy some magnifying glasses as well.
Efficiency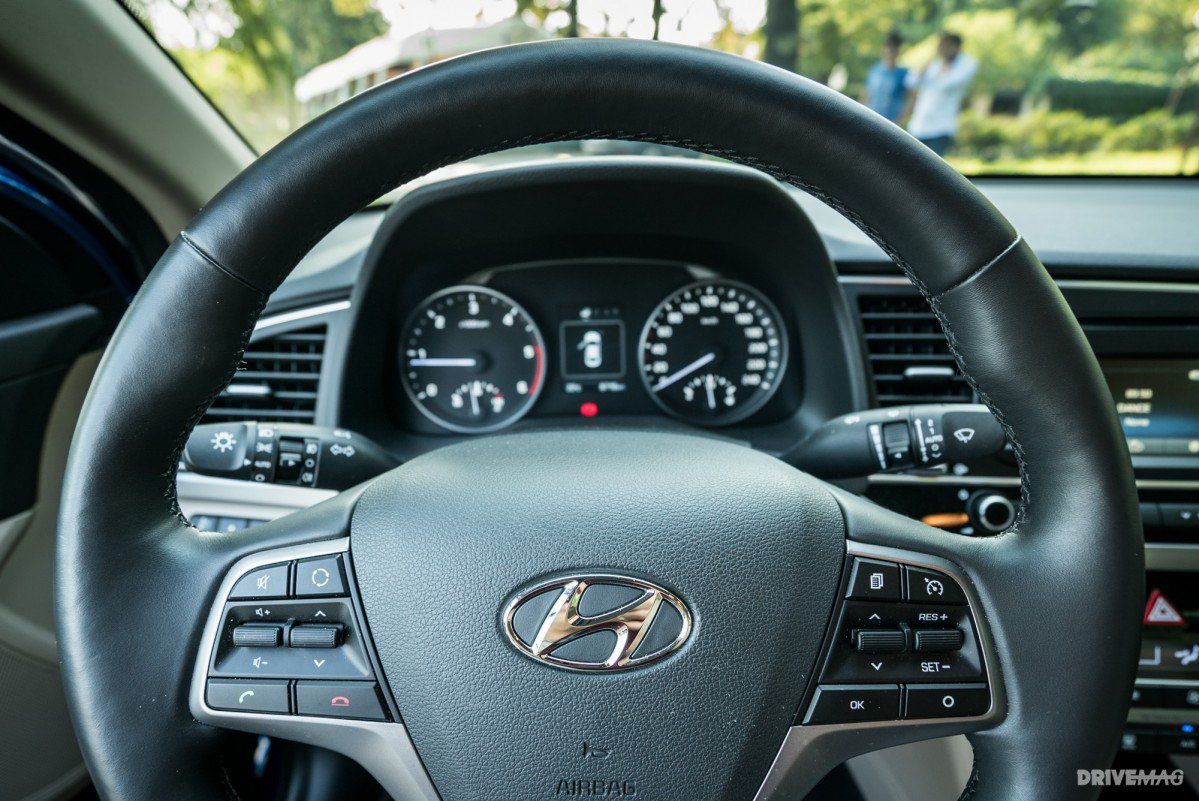 The 1.6-liter CRDi unit might not be the most nimble engine, but it's refined and quite frugal if treated properly. On paper, it returns 52 mpg (or 4.5 l/100 km), a value bigger than what some rivals are bragging about. However, in real life the Elantra's fuel consumption isn't getting too close to the claimed figures: our test car returned 40 mpg (5.9 l/100 km).
---
Equipment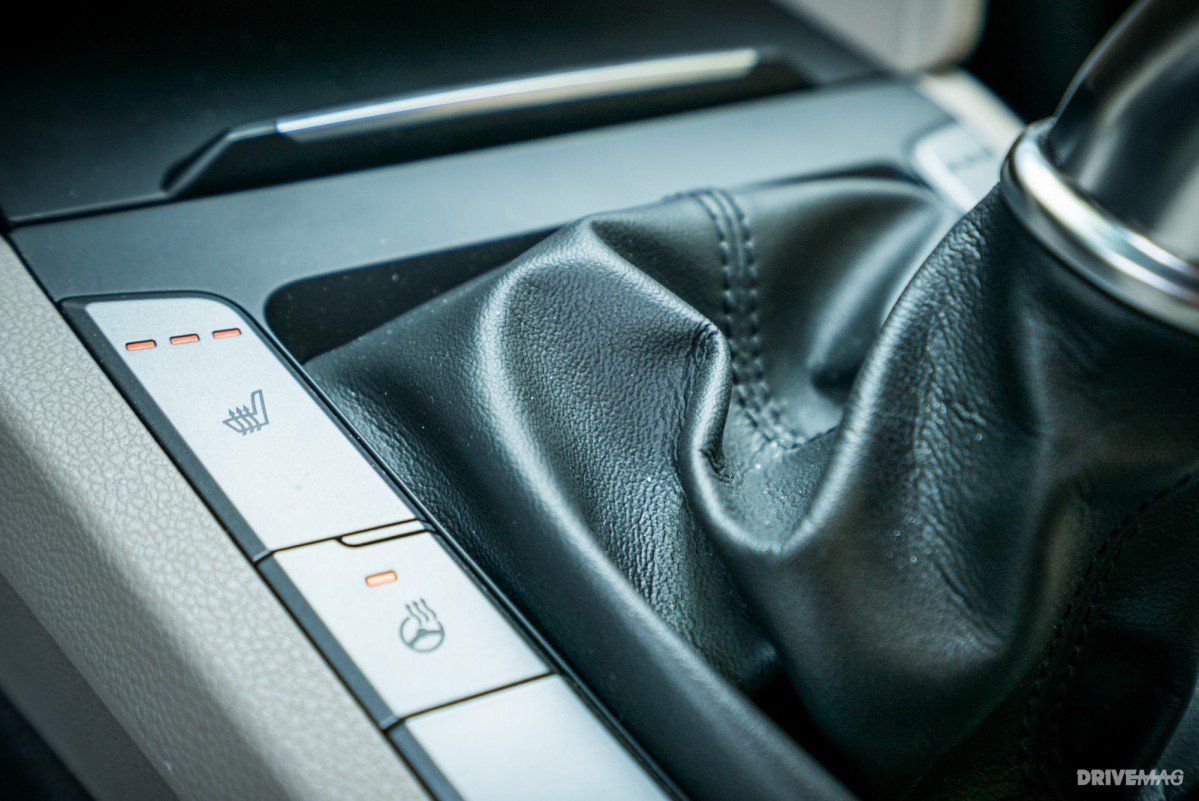 There are not many optional features you can choose on the Elantra, as they are incorporated in four different trims. Pay a couple of thousand euros extra on top of the basic trim and you get the most comprehensive pack, which gives you 16-inch wheels, automatic wipers and lights, cruise control, heated front seats, and a leather-wrapped, heated steering wheel. It may not be the most accomplished interior you've even been in, but it's a generous one for sure.
---
Acquisition
Starting at €22,000 for the most powerful diesel version, the Elantra is reasonably priced. It's priced just under the more powerful, 148 hp Volkswagen Jetta and the underpowered, 89 hp Toyota Corolla - both in their most generous trims. It doesn't excel at anything in particular, but it makes for a great offering in the eyes of a budget buyer.