People really seem to love the look of this car as regardless of age, gender or time of day, they give it long admiring looks
Overall Score 85/100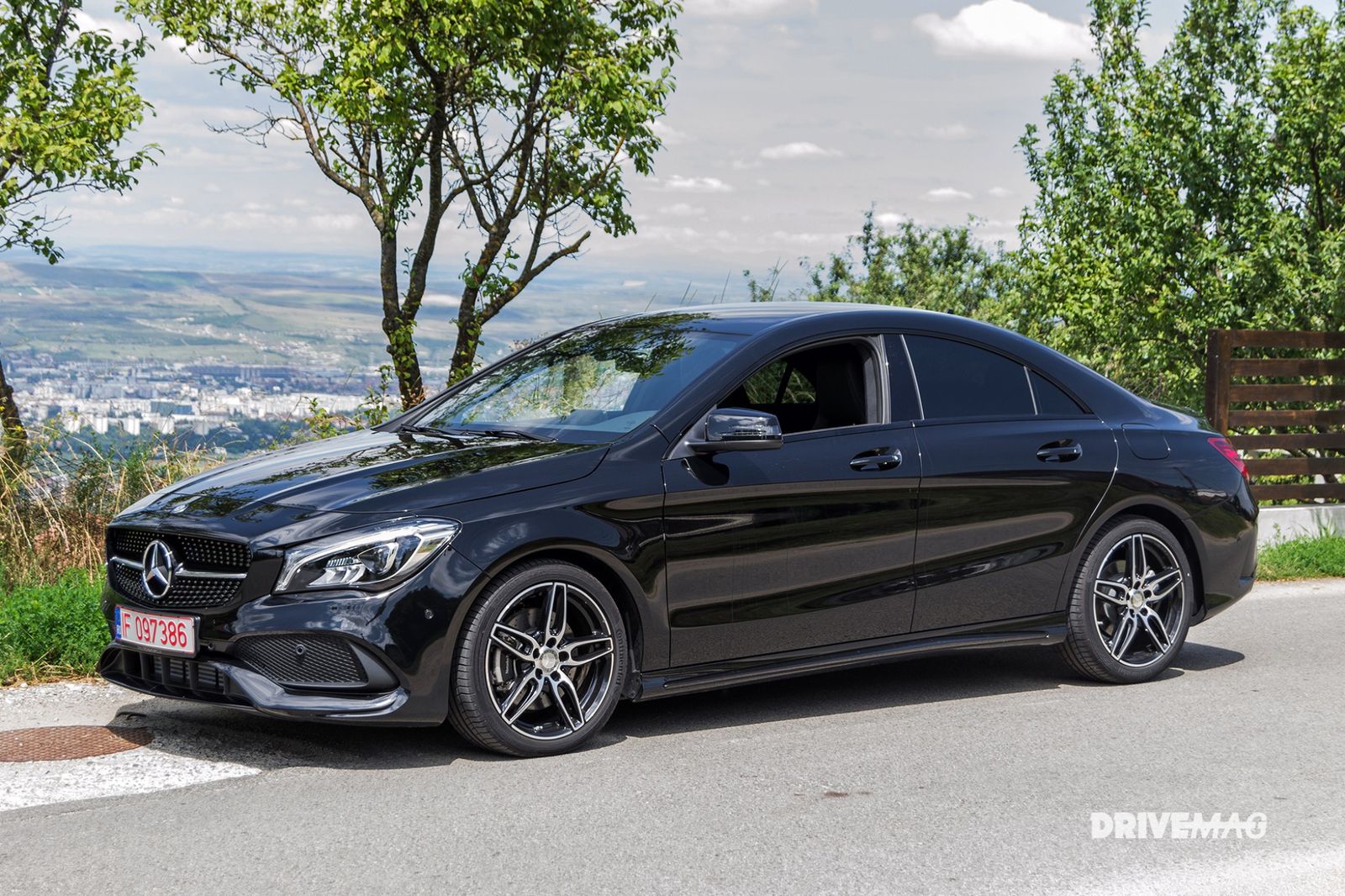 When you analyze the Mercedes CLA solely based on hard technical facts and solutions used, it doesn't sound like too impressive a package, and you could even be forgiven for calling it a tad overpriced. However, once you drive one, and really lean on it, you begin to appreciate its many qualities.
Firstly, it has an impeccable driving position that sets the stage for a properly sporty drive. The steering wheel and seats are some of the best you could ever wish for in any car, the 177 hp diesel engine provides strong pace and makes a great team with the seven-speed dual-clutch gearbox, plus it's all topped off by the CLA's stunning exterior appearance.
I've honestly not been in a car to date (regardless of price) that turned so many heads. You really can't not look when one drives past, especially since it was facelifted and given new-design full-LED lights front and rear.
In fact, it's probably the design that will attract most towards the CLA, and once they get past the initial superficial encounter, they'll actually discover the package has substance in spades.
---
IN BRIEF
RECOMMENDED FOR:
Driving Nuts, Managers, Seniors, Young And Single
CREATED FOR:
Highways, Urban Driving, Winding Roads
HATS OFF FOR:
Comfort, Engine Power, Luggage Space, Road Handling, Safety, Sound System
---
DRIVE
Powertrain 9/10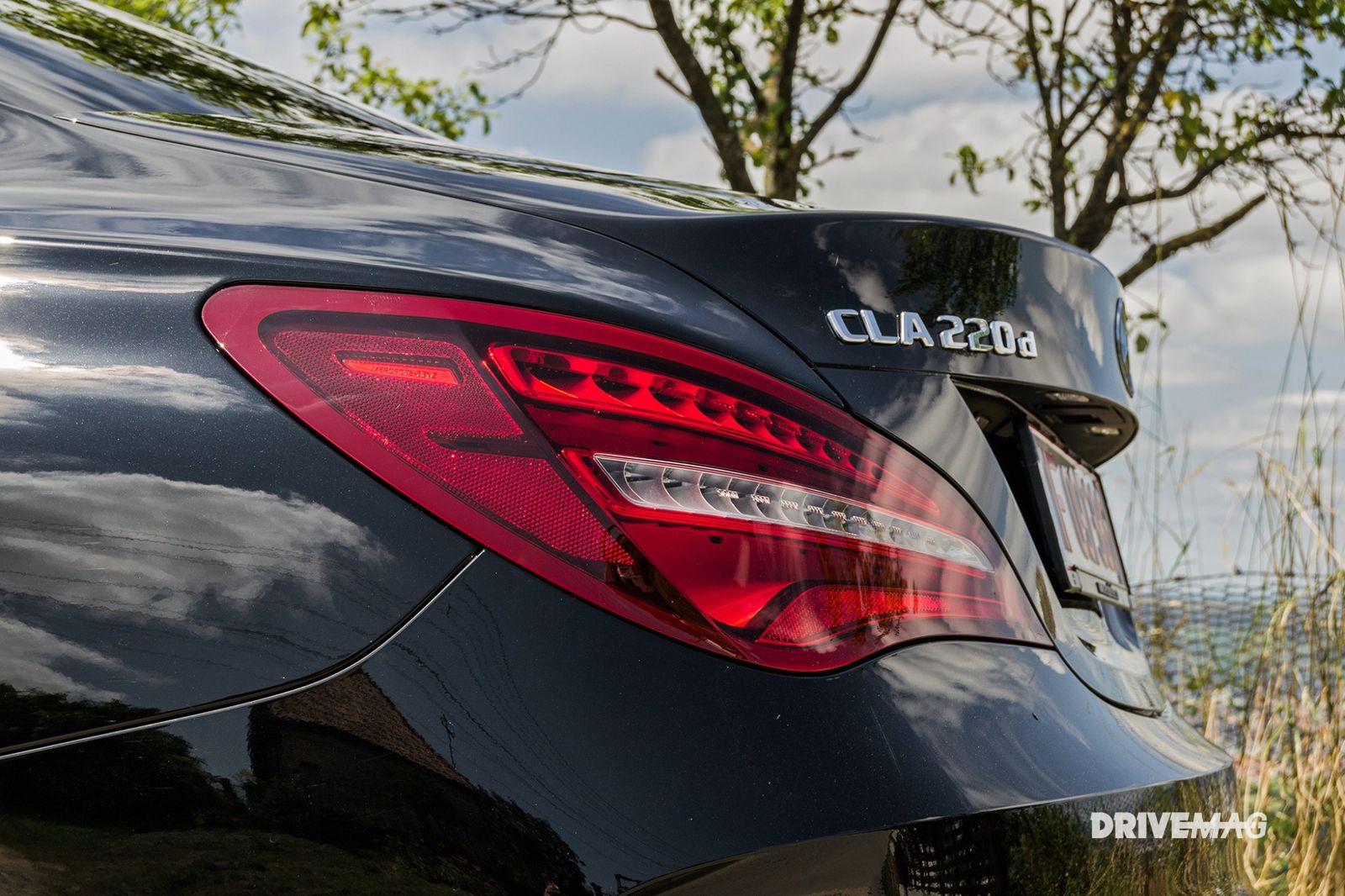 Our CLA tester came with Mercedes' old 2.1-liter four-pot diesel burner, an engine which while a tad gruff delivered great performance in all driving conditions. The surge it delivered was comparable to that of Ford's Focus ST diesel, a car whose performance figures are very similar.
The power plant pushes the car to 100 km/h or 62 mph in a very respectable 7.7 seconds, although its 350 Nm of torque (accessible from 1,400 rpm) give it a muscular feel all throughout the rev range.
The twin-clutch gearbox proved great, and you could really feel it change character when going through all of the available driving modes. In its sportiest setting, it bangs through the gears in a properly sporty fashion that makes it fun to use the paddles – not something you'd normally consider in a diesel front-wheel drive sedan.
---
Handling 9/10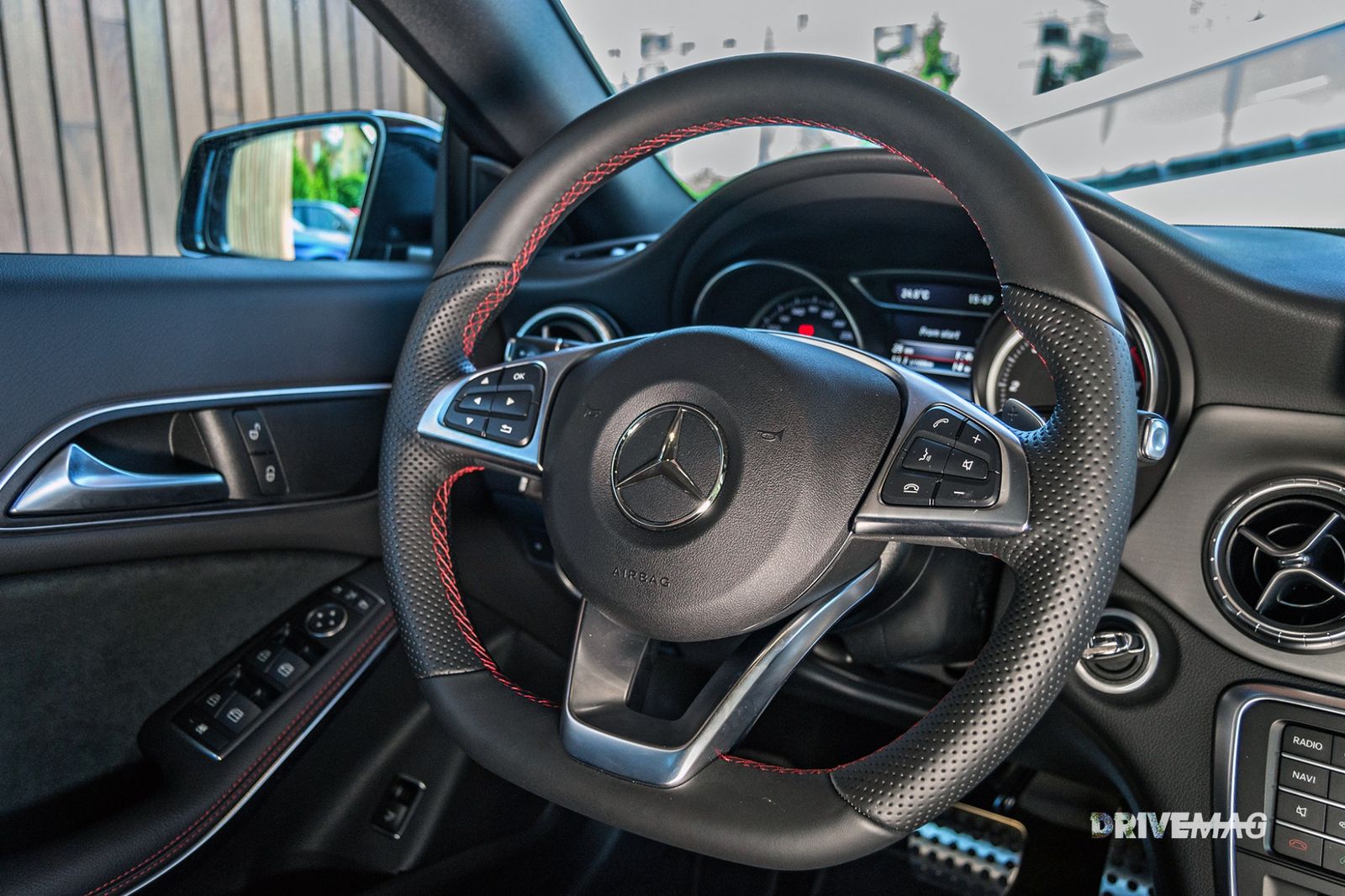 It could have been partly due to it having the AMG Sport Pack (which among other also adds sports suspension), but our CLA tester felt like a genuinely enjoyable car to drive. Moreover, it may just have been front-wheel drive (with AWD available on engines higher in the range), but it rarely lost grip, proving to be a thoroughly enjoyable and chuckable kind of car, while also being comfortable when you're not on it – there war literally no hard edge to the suspension, even with the sporty springs and bigger rims.
---
Safety 10/10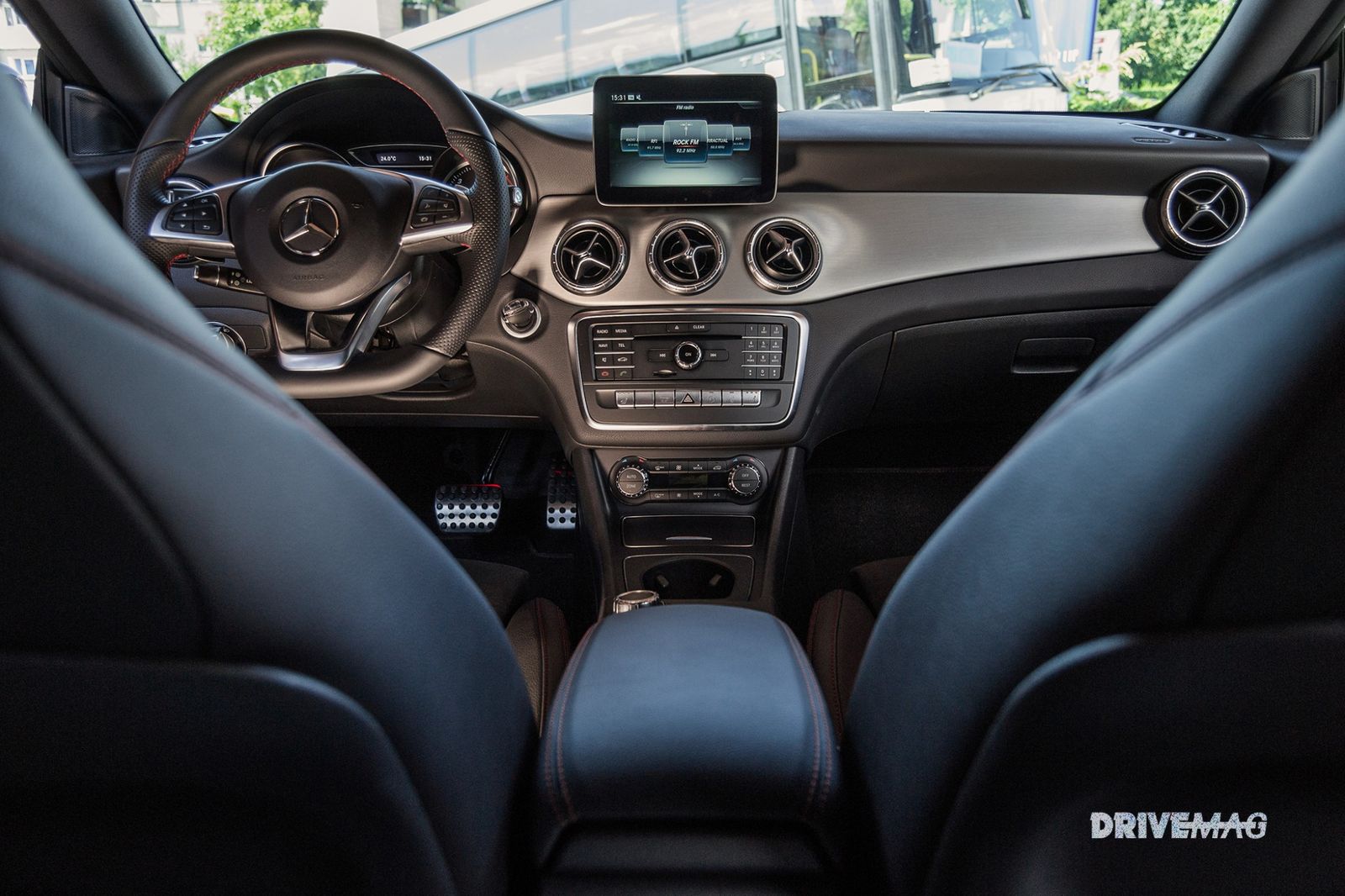 Back when it was tested in 2013, the CLA was awarded the full five-star safety rating by Euro NCAP, with an adult occupant protection rating of 91 percent. It also scored 81 percent for in the Safety Assist category, as well; in the US, the Insurance Institute for Highway Safety (IIHS) also gave it high marks for front crash prevention systems, a category where it was rated "Superior."
---
INTERIOR
Comfort 9/10
The seats fitted to our AMG Sport-specced tester were exceptional. They not only look very nice (think Alfa Romeo 156 GTA seats but with better materials) but also provide that all important balance between comfort and lateral support; they felt almost as good as those in the Honda Civic Type-R, even if they were noticeably less aggressive than those.
As previously mentioned, the car has an excellent ride, even with the low-profile rubber and optional sports springs. Mercedes really did a great job here in giving the CLA a cruiser's character with hints of hot hatch sharpness but without the harshness.
---
Quality 7/10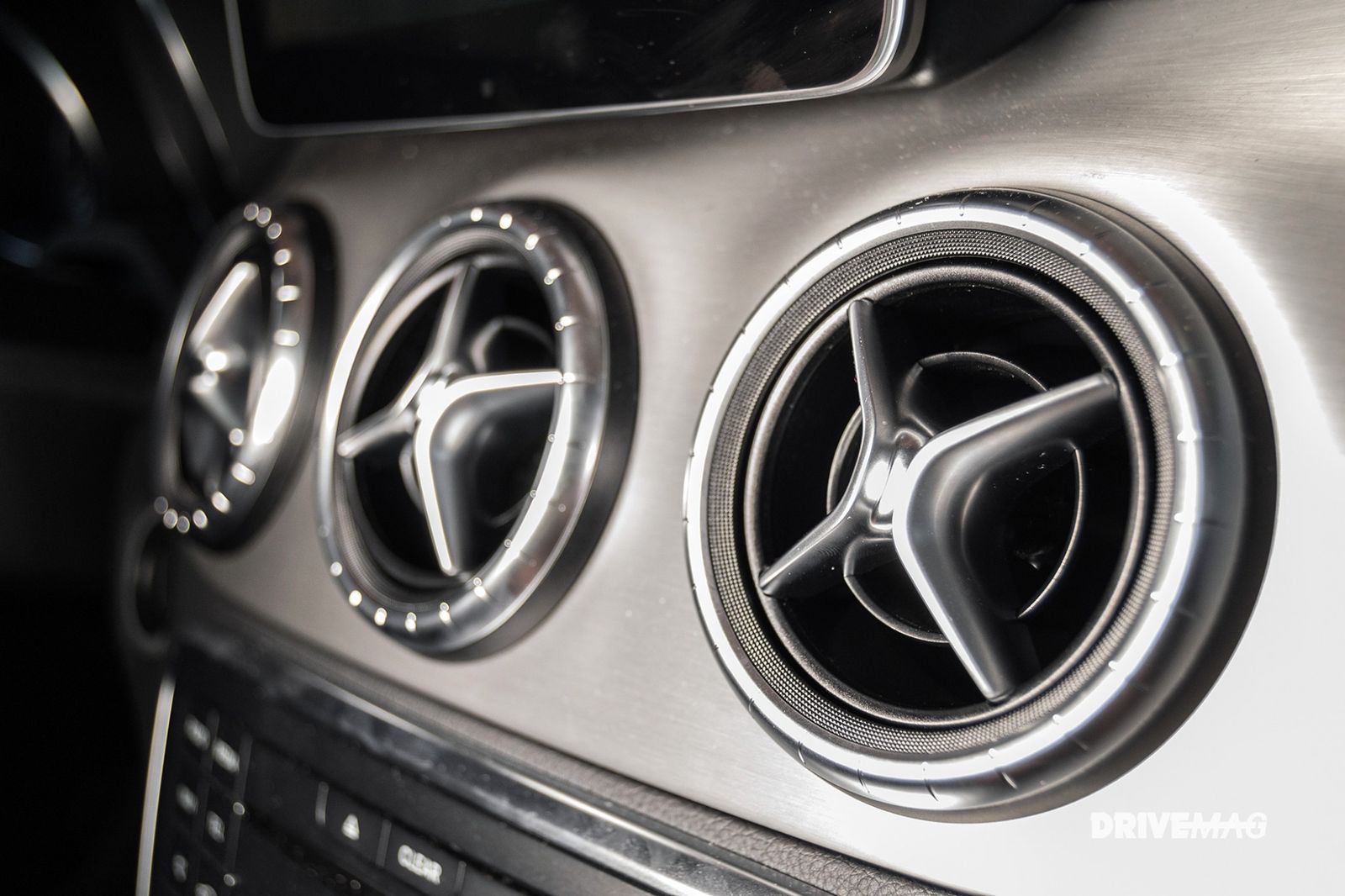 It's probably here where the CLA (like the A-Class or GLA) lags behind other Mercedes models in the range. It's definitely excellently screwed together at the automaker's Hungary factory, but some materials lower down in the cabin are a bit scratchy when compared to what is used in a comparable C-Class.
However, while it may not be perfect, all the surfaces you do touch frequently are pleasantly tactile and/or soft to the touch. The optional AMG steering wheel so good you'd want to rip it out so that you could fondle it at home, while those retro-inspired air vents are a joy to twist and turn.
---
Practicality 7/10
The CLA scores moderately in terms of practicality. It may be a four-door car, but even Mercedes itself calls it a coupe. Room in the front is more than ample, but rear seat occupants may complain about a lack of headroom and a bit of a claustrophobic feeling.
The latter may have been made worse by the very dark tinted windows.
It's by no means bad, though, as the door bins, center armrest cubby and glove box are ample enough, as is the 470-liter trunk (which is deep and quite large, but has a small opening and the top of the bumper is prone to scratches).
---
Infotainment 8/10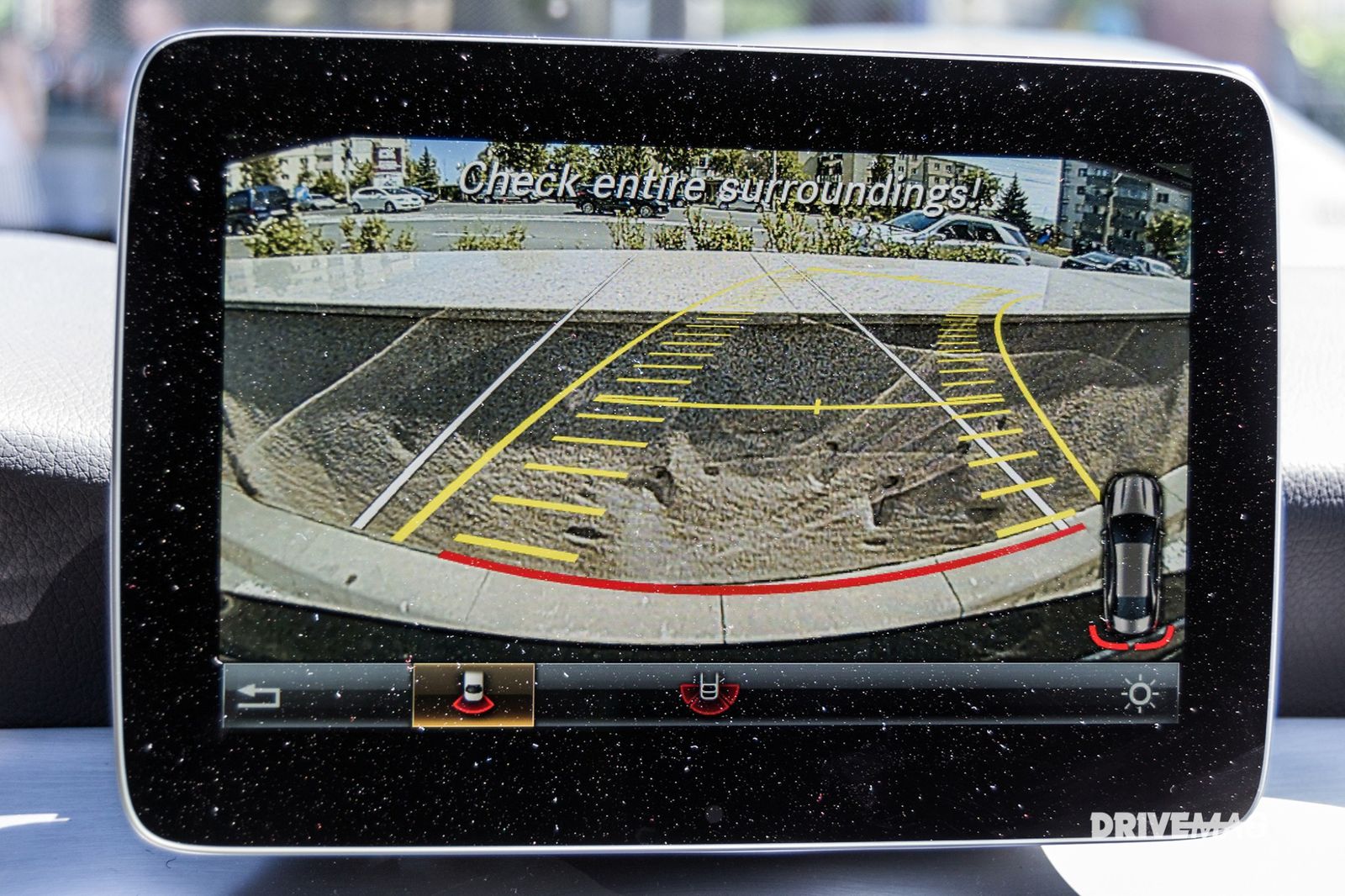 The infotainment is nothing to write home about, but not because it doesn't have the option to control things via touchscreen, but rather because the menus are a bit contrived and require way-way too much attention to operate while on the move. Everything else aside from changing the radio station is more of a chore than it has to be.
---
BUDGET
Efficiency 9/10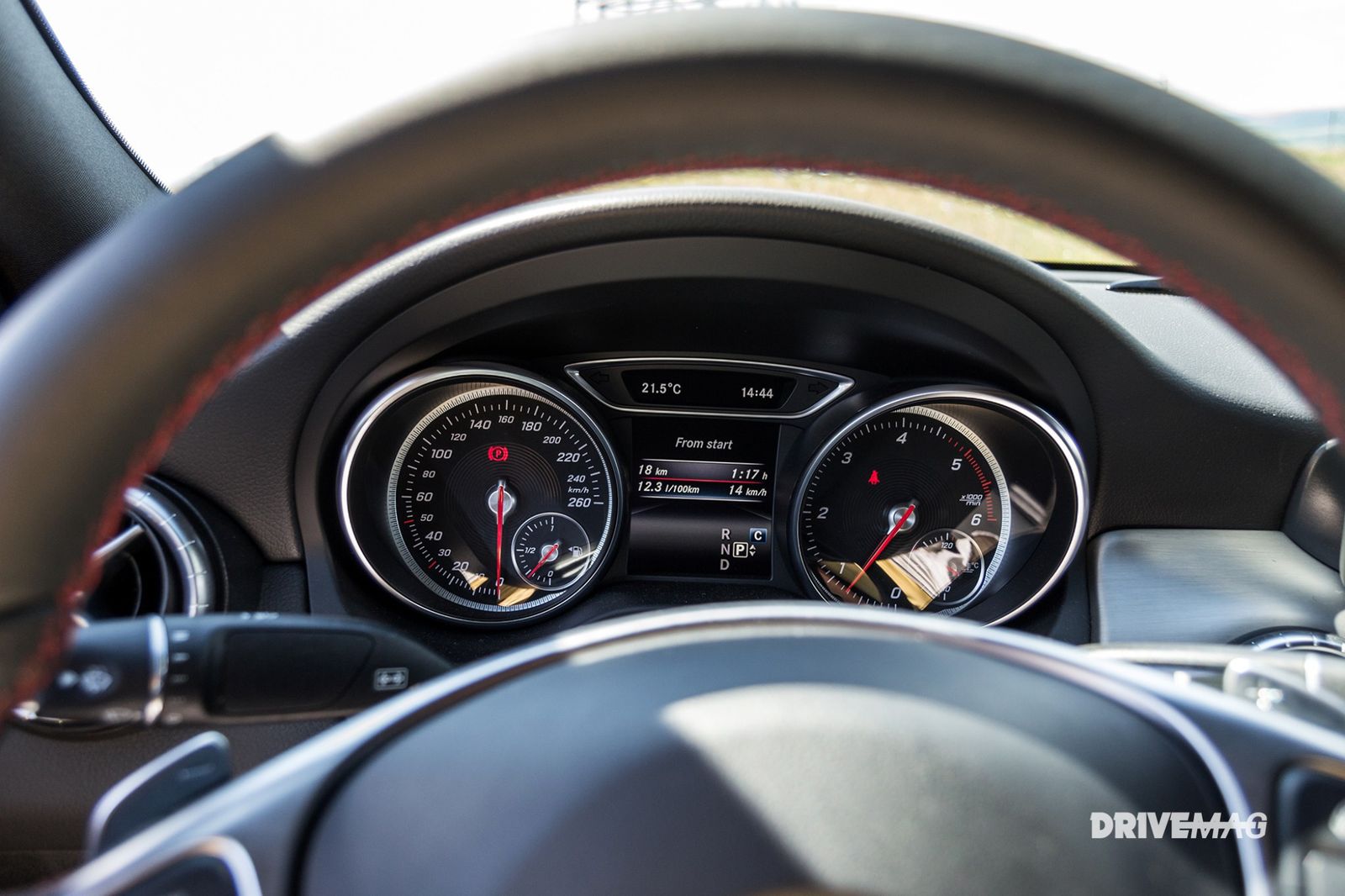 I drove the CLA for around 1,300 km on all imaginable road types and conditions. I also didn't drive it slowly or with much though going towards keeping this economical, yet even so, the combined efficiency figure at the end of the journey was 6.8 l/100km or 34.5 mpg US.
---
Equipment 9/10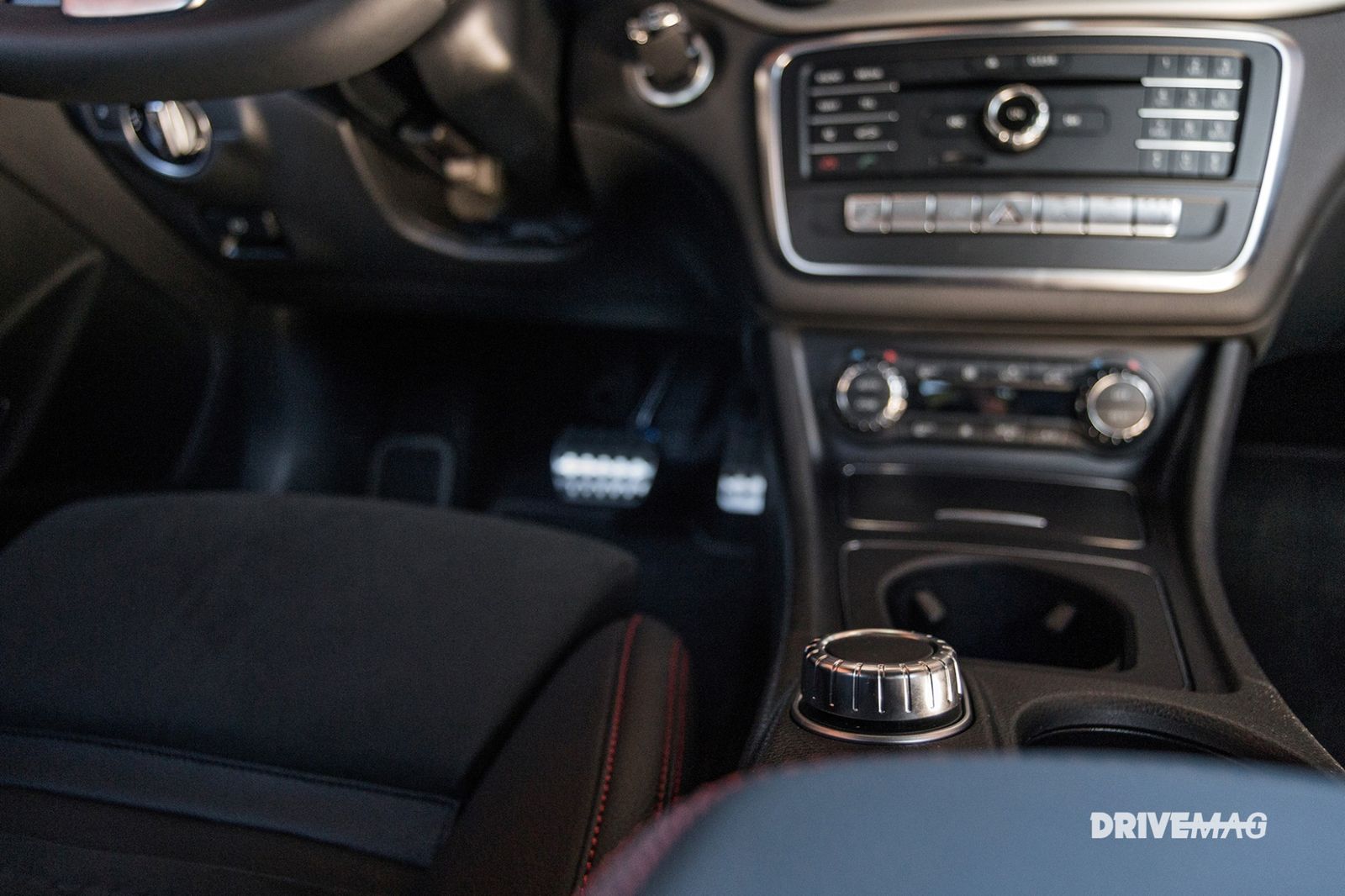 Our car came very well equipped and even had the desirable AMG Sport pack, the less extreme of the two AMG packs available. It changed the steering wheel to a thick, sporty one, changed the seats to the 156 GTA lookalikes, added AMG logos to the mats and also gave the car different front and rear bumpers, as well as rims.
Inside it had all the good stuff you want nowadays, like Apple Car Play and other options to connect your device, it had sporty black headlining (part of the AMG pack) and pleasant color-changing mood lighting that made the interior a real treat during the night time.
---
Acquisition 8/10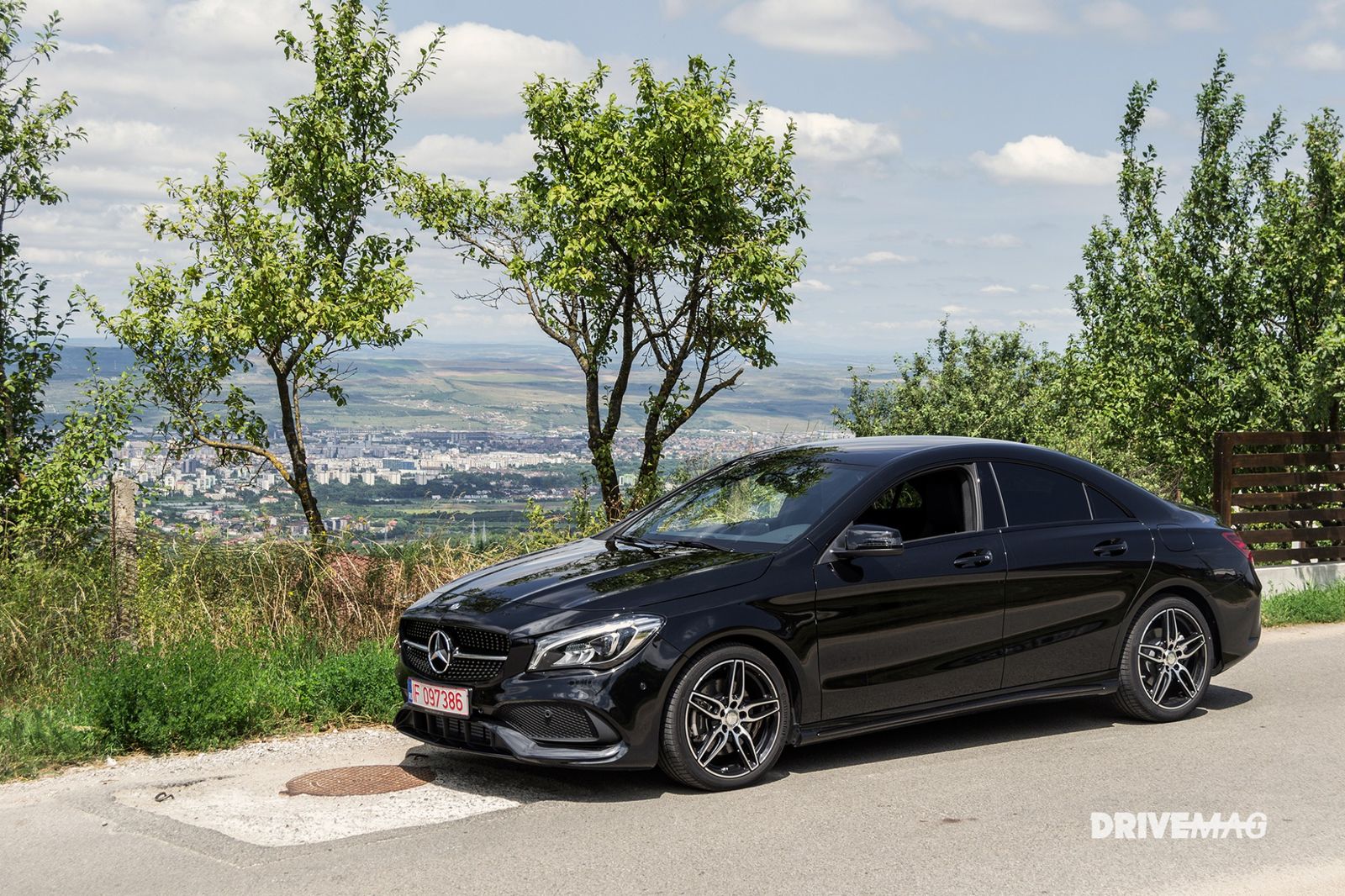 I got to drive the CLA on all types of roads it's designed for: from stop-start city traffic to highways and everything in between; I even took it onto a patch of grass for an impromptu photo shoot, although it's by no means recommendable in this car.
It's an extremely stylish car that will see pedestrians breaking their necks to gawp at you. If said person is not a car person, then they will undoubtedly think this Mercedes is much more expensive than it really is and won't give a rodent's rear about it not being rear-wheel drive.
It has very good interior that in as-tested spec looked and felt almost the same as in other more expensive models in the range.
There's definitely a lot to like about it, and if you yourself don't care about the front-wheel drive thing, or the lack of space for passengers in the back on longer journeys, then do consider it. It's really more of a car for two, and surprising or not, it's perfect for a couple looking to drive to their next holiday destination abroad.