The same strong contender, now with LED headlights and more buttons
Overall Score 72/100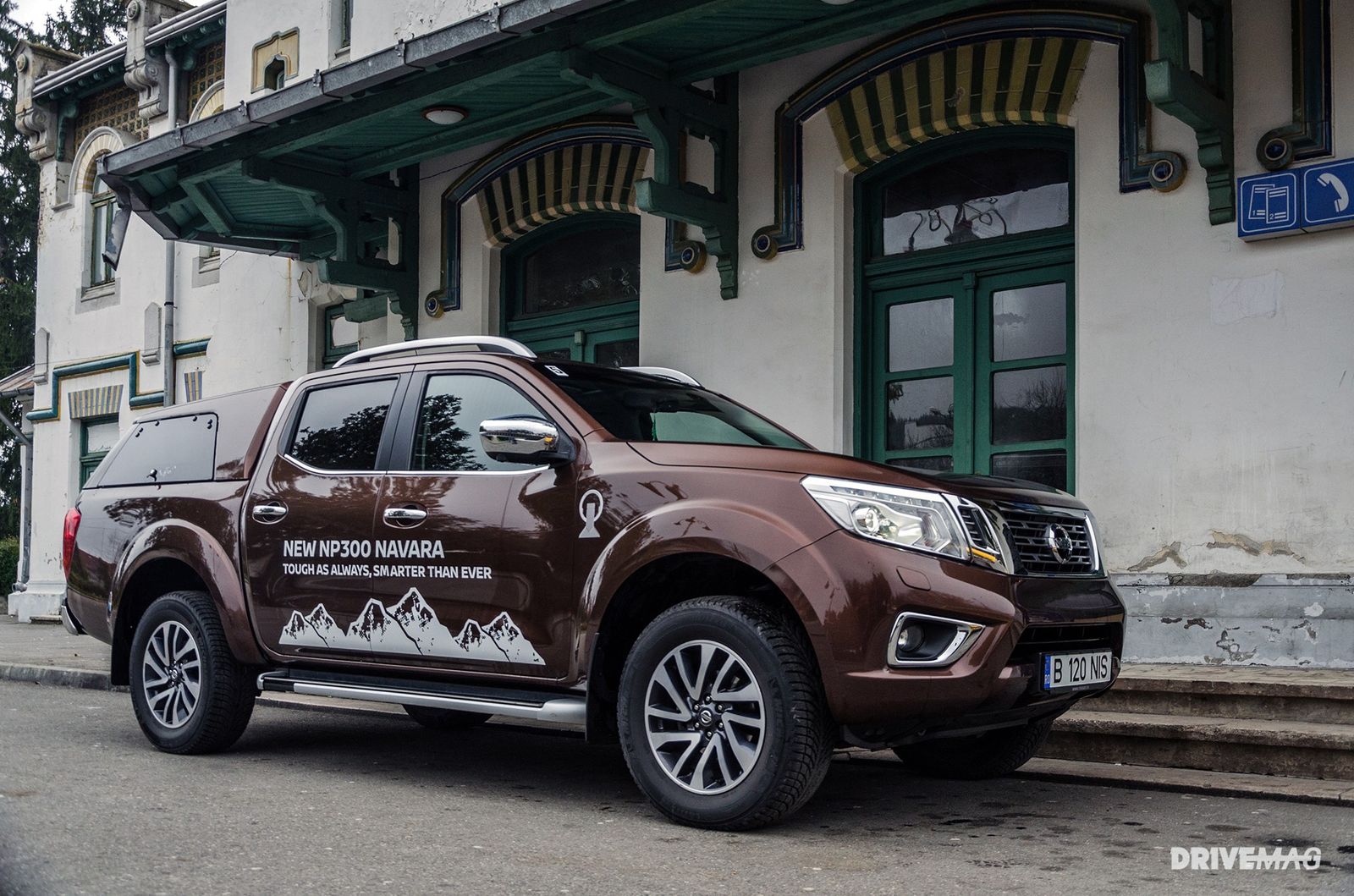 Pickups of all shapes and sizes have come a long way in the last decade, an upward trend that's very noticeable when you drive Nissan's latest Navara NP300. It has an all-new body that's almost stylish (for a pickup) and extensively overhauled underpinnings compared to the outgoing model.
Its party piece and the thing that makes it unique in the class is its use of a multilink rear suspension setup that does away with traditional leaf springs and replaces them with car-like coilovers. However, while it is only moderately bouncy on uneven tarmac (that's a compliment in this company), it's not that far ahead of its competitors in terms of ride.
I did like its new 2.3-liter diesel engine a lot, though. The car we had to test featured the higher of the two available power variants, a twin-turbo unit with a lot of punch that collaborated very well with the tester's seven-speed self-shifter.
Photos: Andrei Nedelea / Video: Ionuț Ivana
---
IN BRIEF
RECOMMENDED FOR:
Families, Young And Single
CREATED FOR:
All Terrain, Off Road
HATS OFF FOR:
Engine Power, Gadgets, Luggage Space
---
DRIVE
Powertrain 9/10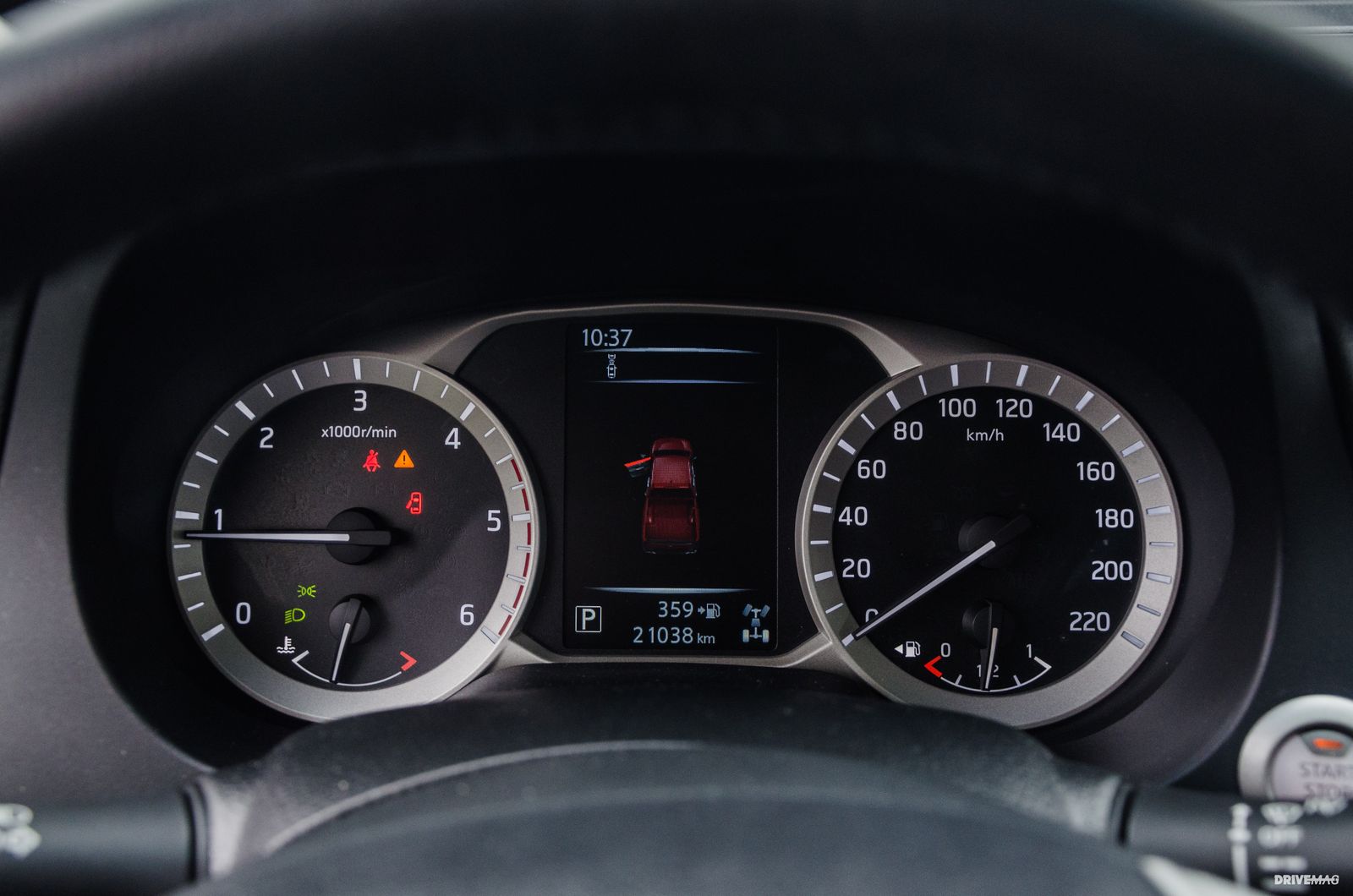 The new downsized engine is a highlight out of the entire package. Aside from a slight refinement issue under load and at mid range revs, it impresses with overall smoothness and silent running nature as well as the level of urge it can deliver.
The manufacturer says that this twin-turbo version of the engine is good for 190 PS at 3,750 rpm and 450 Nm between 1,500 and 2,500 rpm. Even in our all-wheel drive tester with the automatic gearbox, it provided impressive shove thanks to that torque figure, and I found myself breaking the speed limit a few times as it picked up speed quicker than I was expecting.
If you're not getting the basic version and are willing to spend on extras, do get the seven-speed automatic as it's very well sorted and is a great companion for the engine.
---
Handling 7/10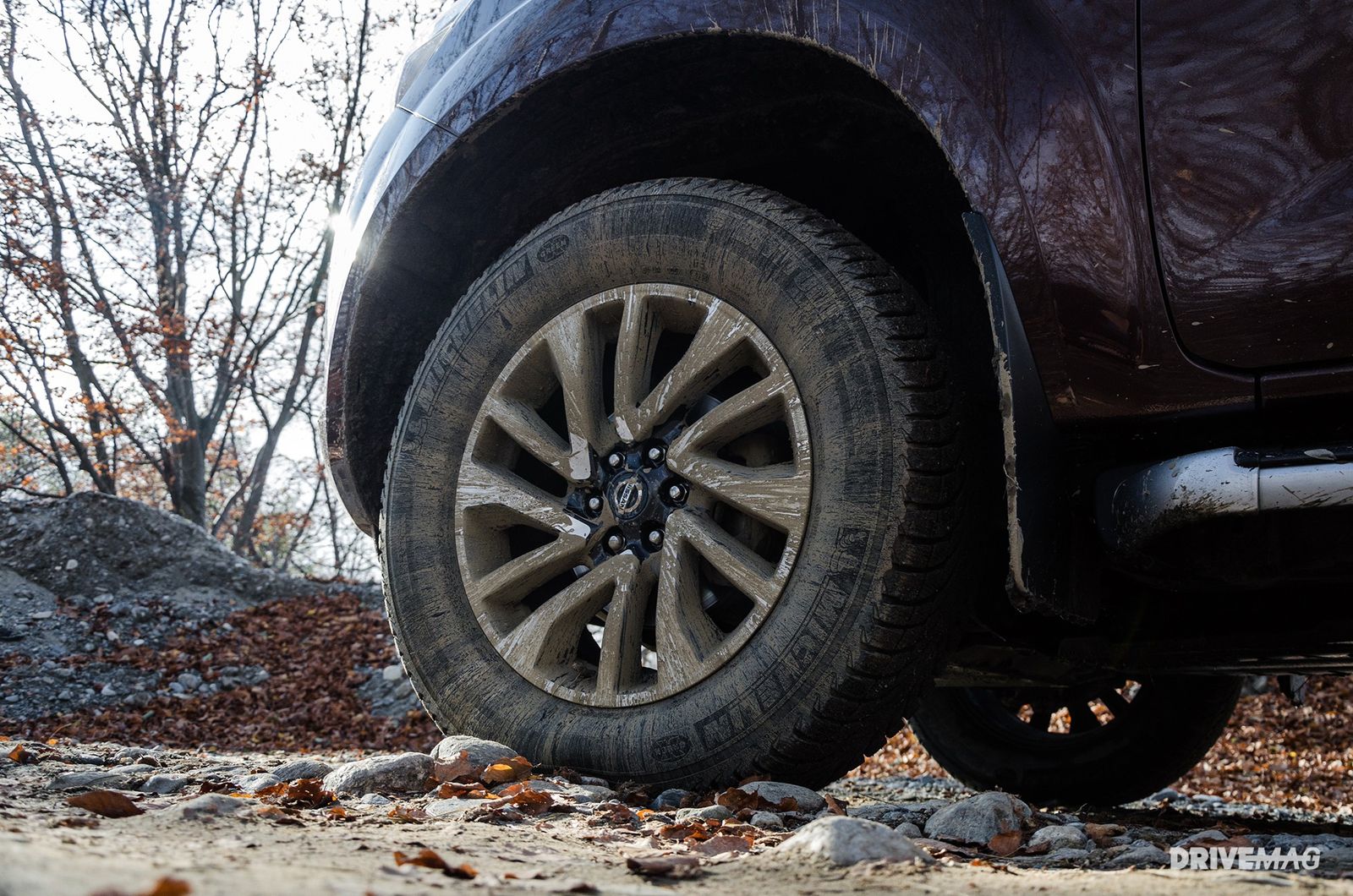 Driving the Navara you sit so high up that any tug of the wheel in any direction will result in noticeable side-to-side sway. But this is not out of the ordinary for those who regularly drive this type of vehicle.
Its road holding is very good, even through tighter corners taken at speed, and while you do need to apply quite a bit of lock to get it to turn, it's never disconcerting.
It's also very easy to drive and maneuver, as the steering is light and positive and its squared off shape makes it easy to judge where it ends.
---
Safety 7/10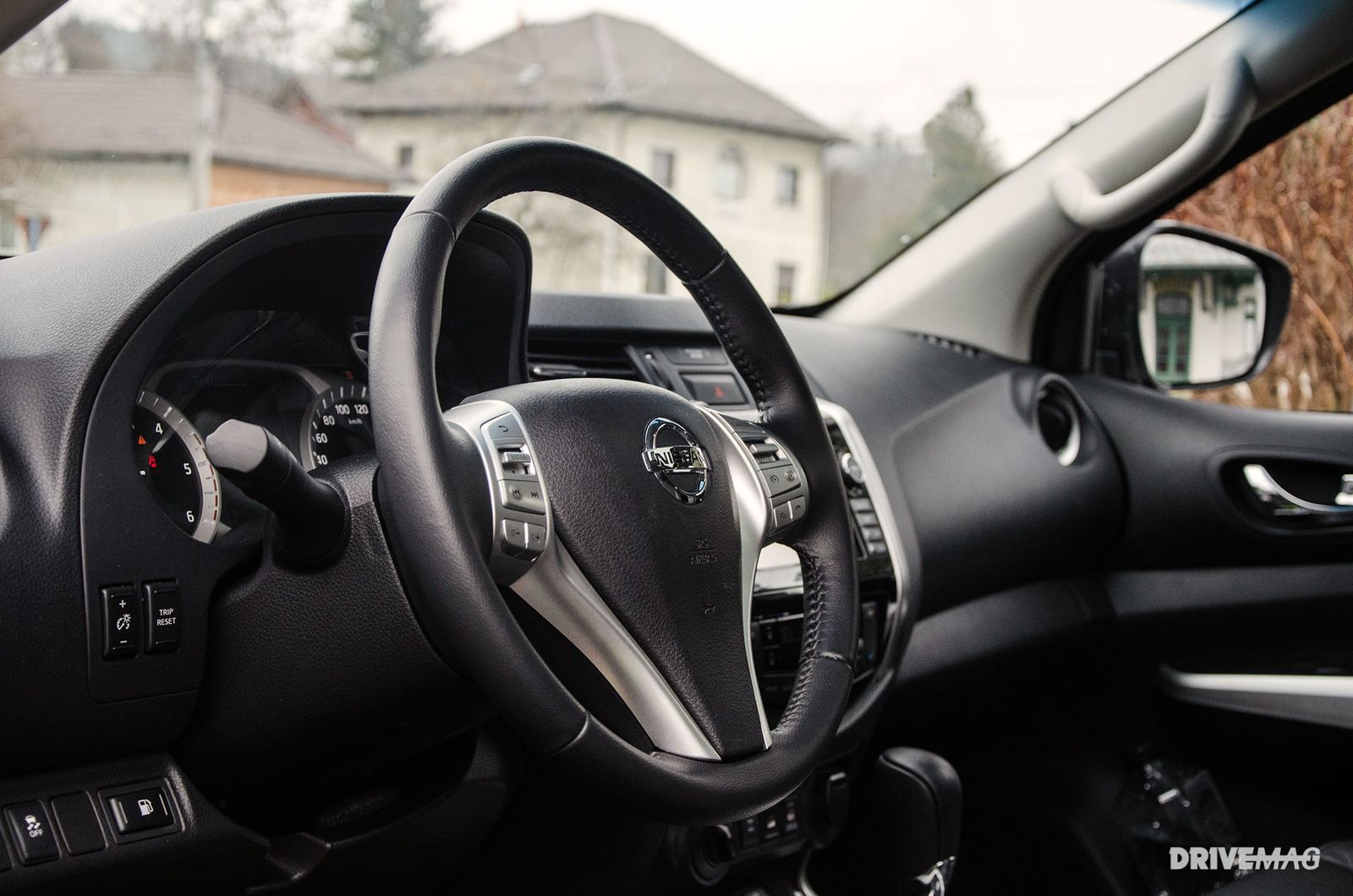 When Euro NCAP crash tested the NP300, it gave it a good 4- out of 5-star rating. It scored especially highly for side protection, with dummies only recording high chest loads, the only area where risk of injury is above average.
Our tester also came with active safety aids and a 360-degree camera system on top of the usual slew of passive aids.
---
INTERIOR
Comfort 5/10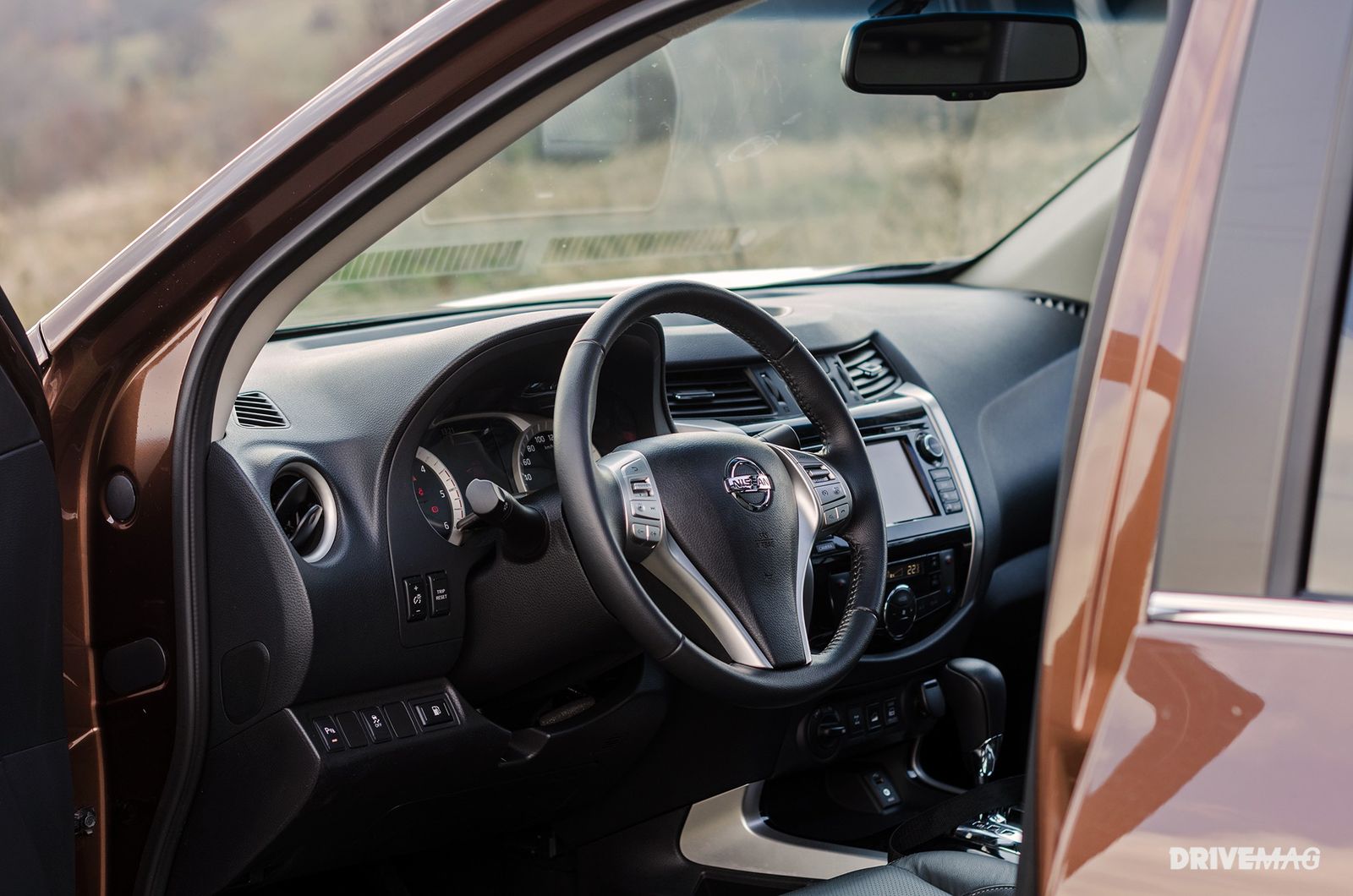 Aside from the dreadful seats which are both hard and of an awkward shape, the Navara fares well over all types of roads. It still has some bounciness over uneven tarmac, but thanks to the unique rear suspension setup, it's better than most rivals in this respect.
---
Quality 7/10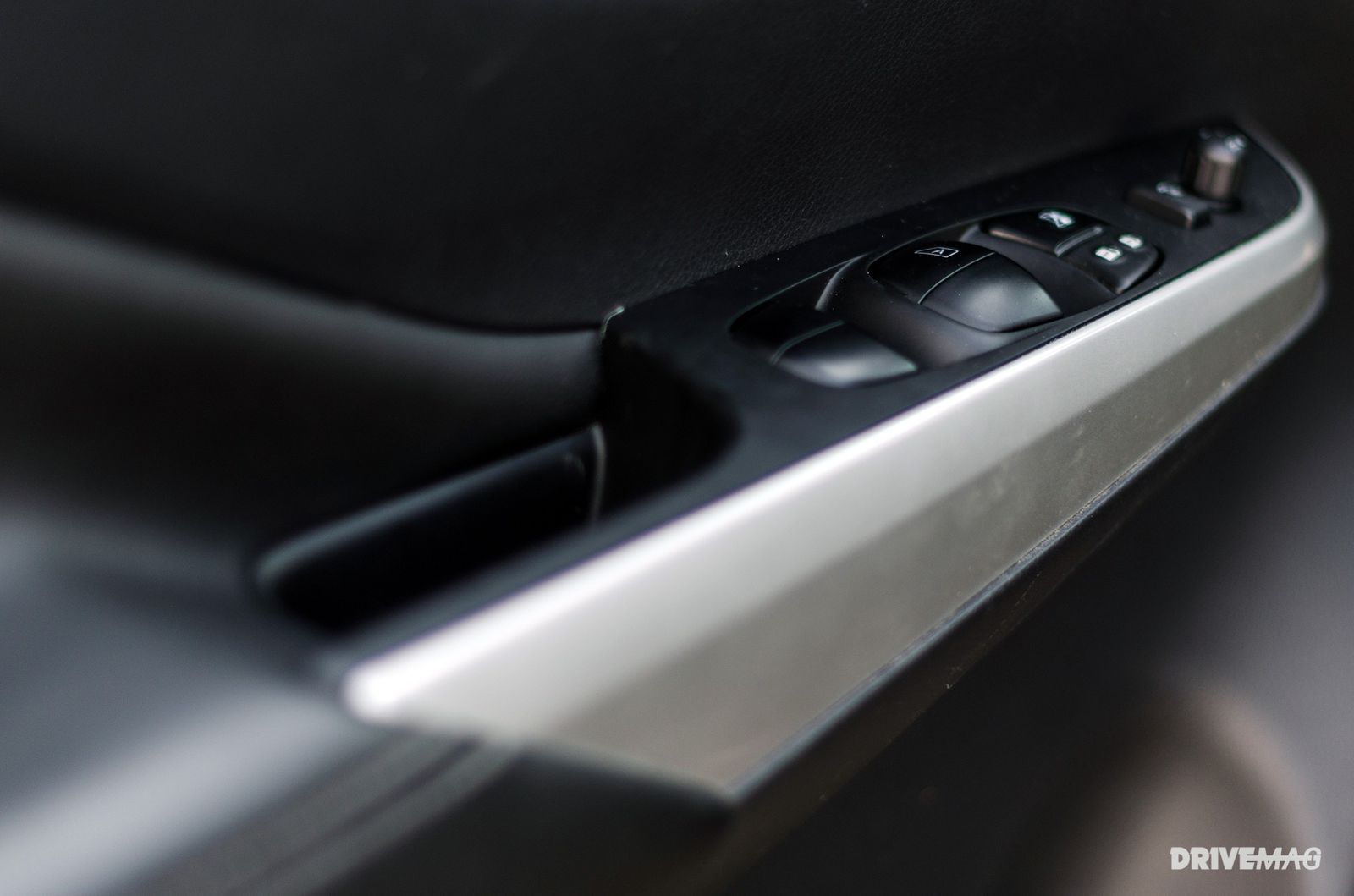 Compared to a contemporary family saloon, with its squishy plastics used throughout, the Navara feels like farming equipment. Compared to the old model, as well as some rivals, this latest model is actually pretty good.
Dash design is simple, everything feels very solidly screwed together and there is a definite air of durability about it. Our tester had done over 20,000 km and it still looked brand new.
---
Practicality 8/10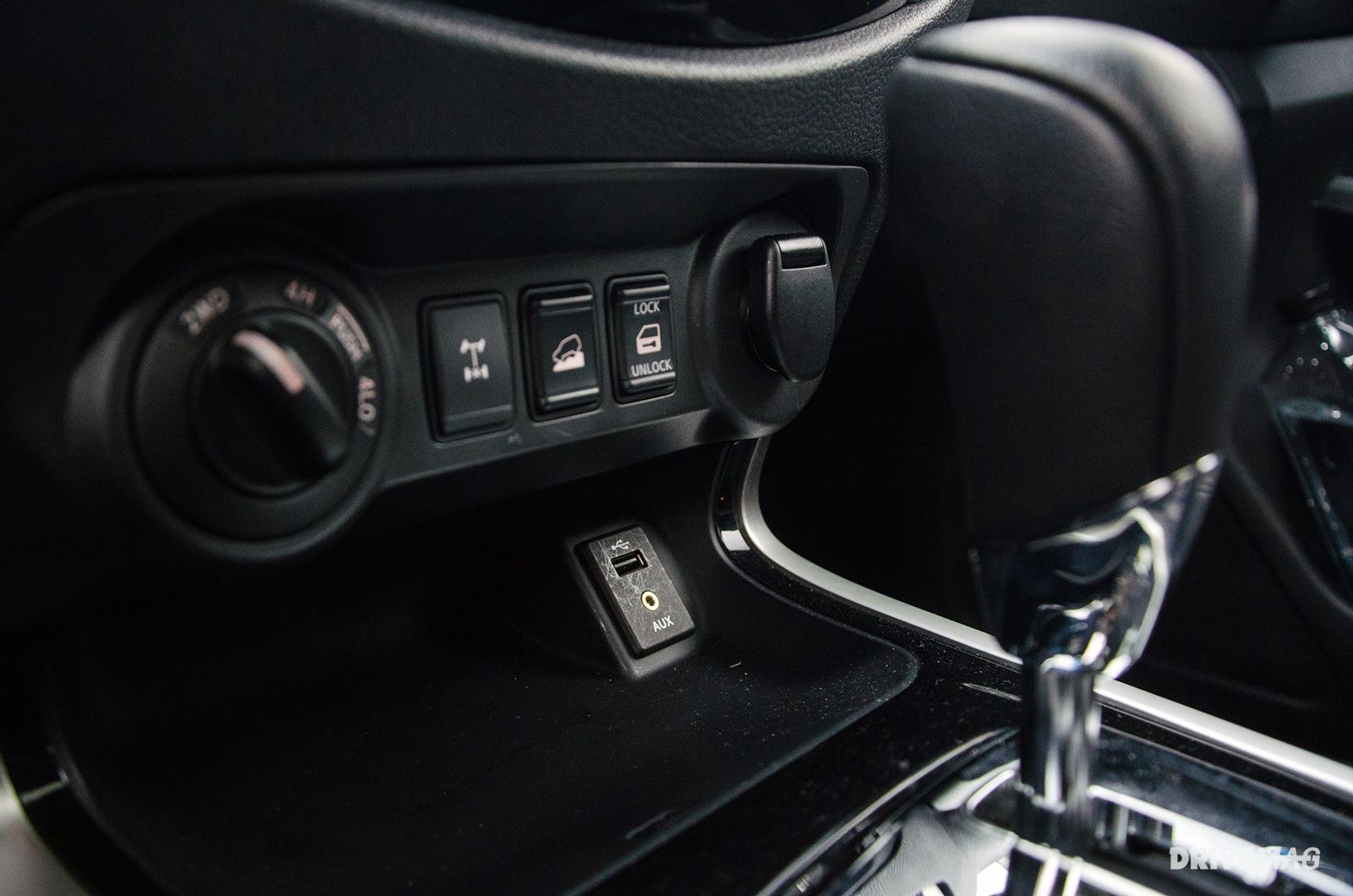 You'll be happy to note there are a gazillion cubbies inside the Navara. It has two generous cupholders on the center tunnel, the armrest hides a big compartment itself, the door bins (for all four doors) can fit a 2-liter bottle and there's no denying the practicality of the covered flatbed in the rear.
With the bed canopy allowing you to open just the glass section, it's a boot you can access from all sides and open only as much as you need.
---
Infotainment 4/10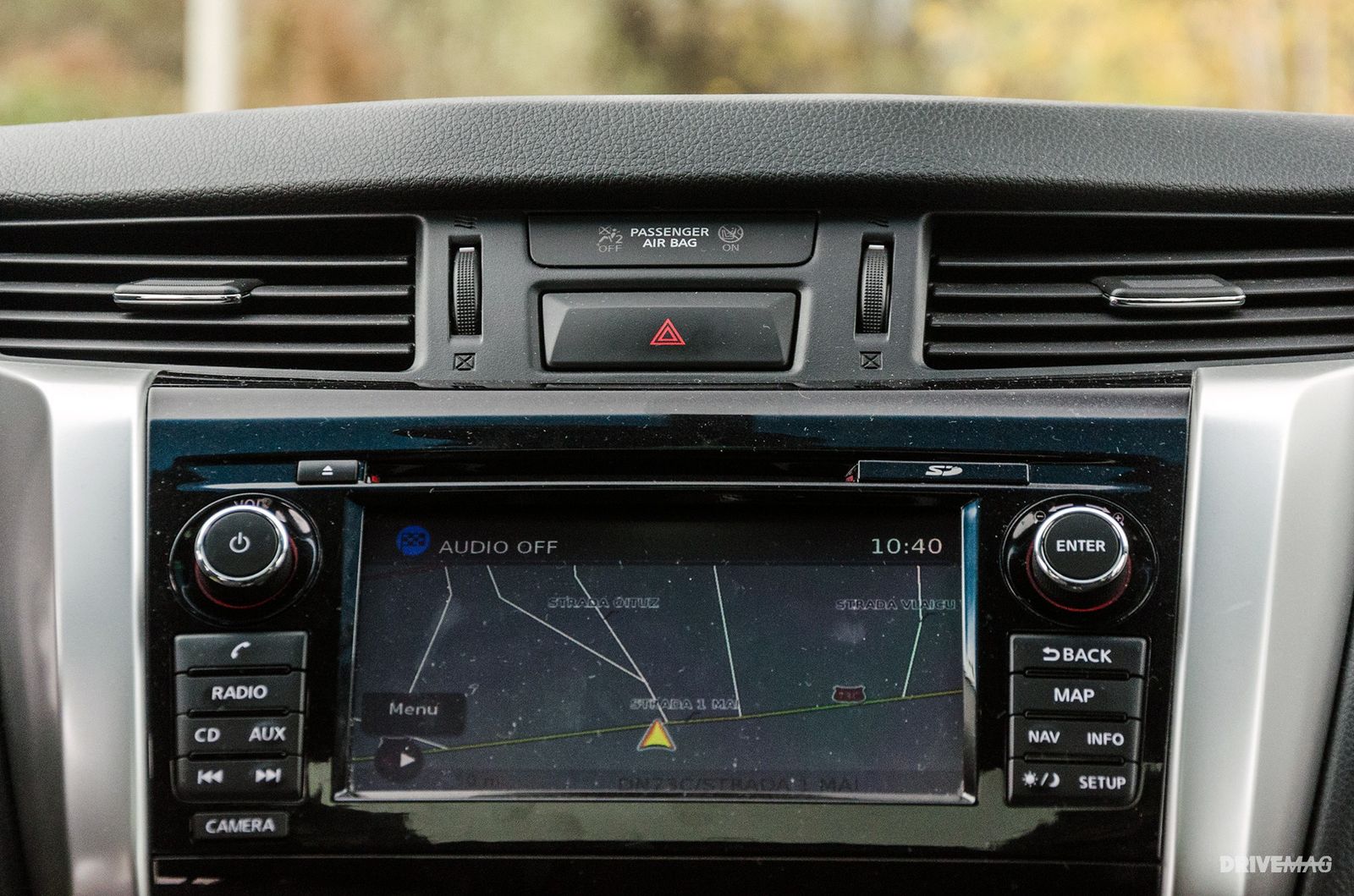 If you opt for Tekna, the top trim leve, the Navara does have a seemingly modern infotainment system, one that's operated through a touchscreen, has sat-nav and connectivity, but as far as these systems go, it's way below the modern norm. The seven-inch screen itself lacks definition, has delayed response to each touch and is generally a bit fussy to use; it also has a smaller information display located between the gauges in front of the driver.
---
BUDGET
Efficiency 9/10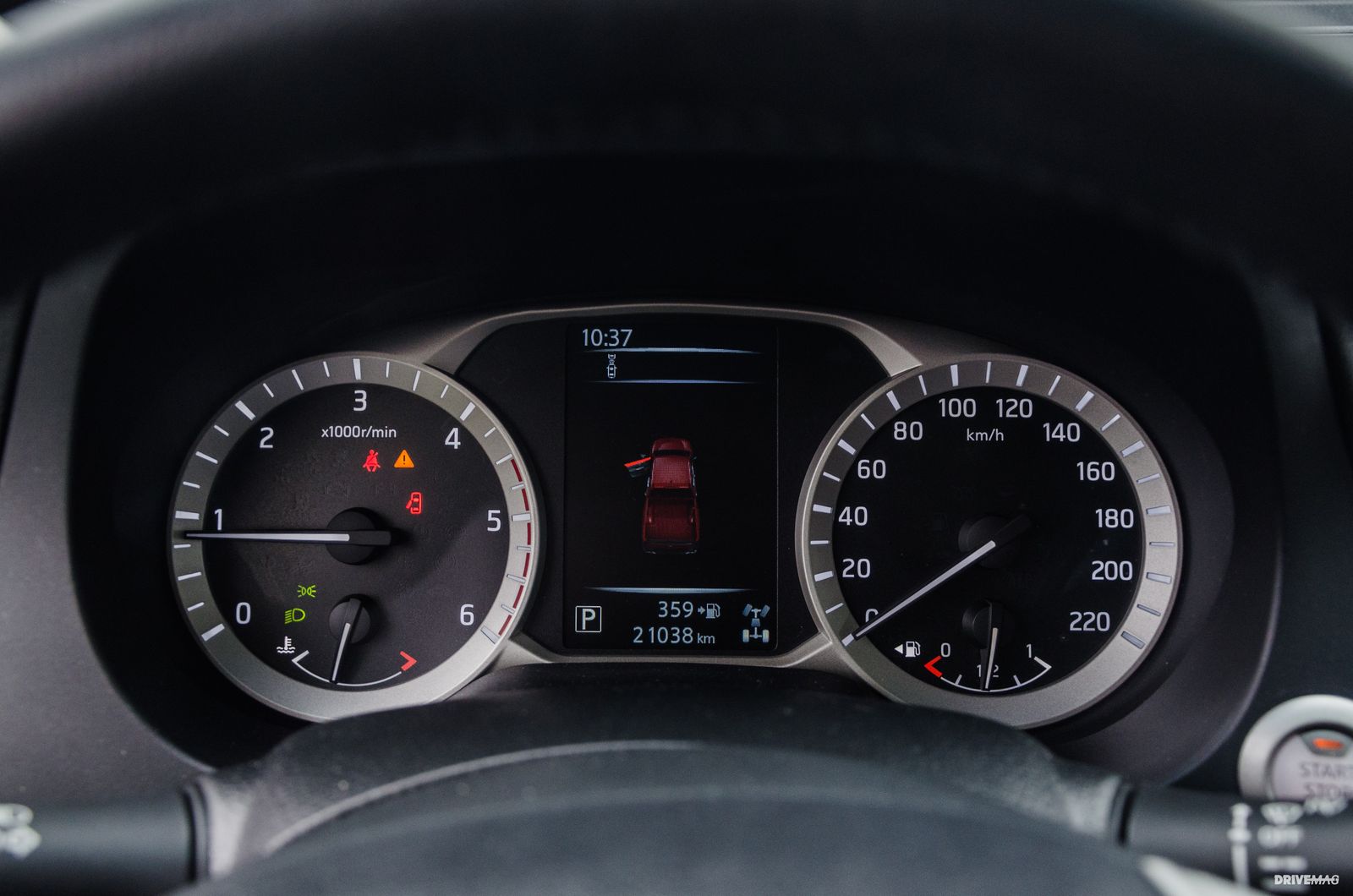 The engine proved quite economical, as long as we didn't thrash it or take it high-speed cruising on the highway. A figure of 8 l/100km is achievable in mixed driving conditions, but only if you have a gentle right foot.
---
Equipment 8/10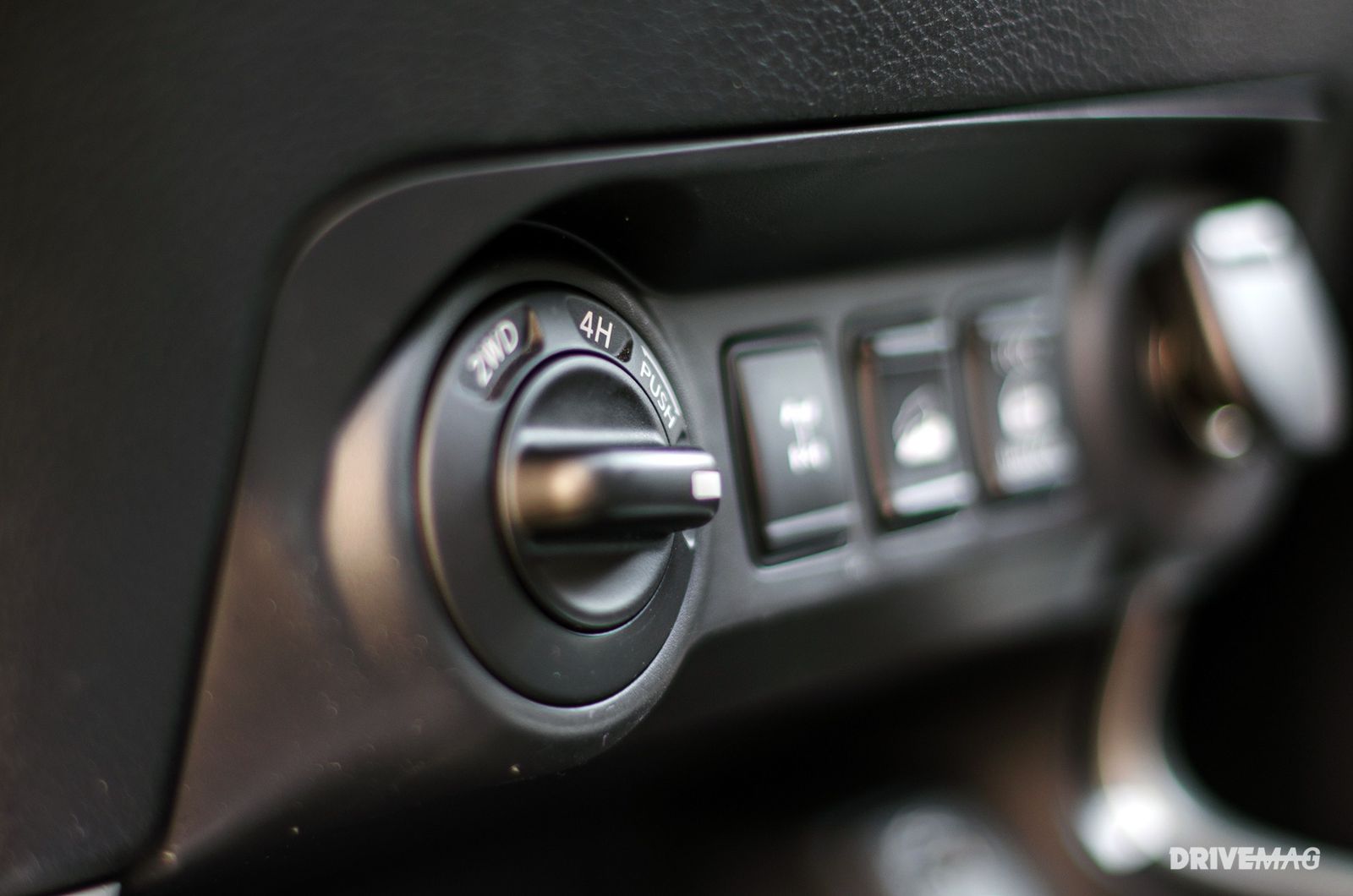 Our Tekna trim level tester came with all the goodies that can be specified on the NP300. Most useful and/or pleasant options were the 360-degree sourround view camera system, the automatic gearbox, the electrically-operated sunroof, the LED headlights and the cruise control.
What we could have done without were the leather seats and the 18-inch alloys which mean you have to be more careful than you'd want to in this vehicle.
What we really missed was a reach-adjustable steering wheel. The vehicle just seems designed to accommodate shorter drivers, and even the height adjustment for it is appalling.
---
Acquisition 8/10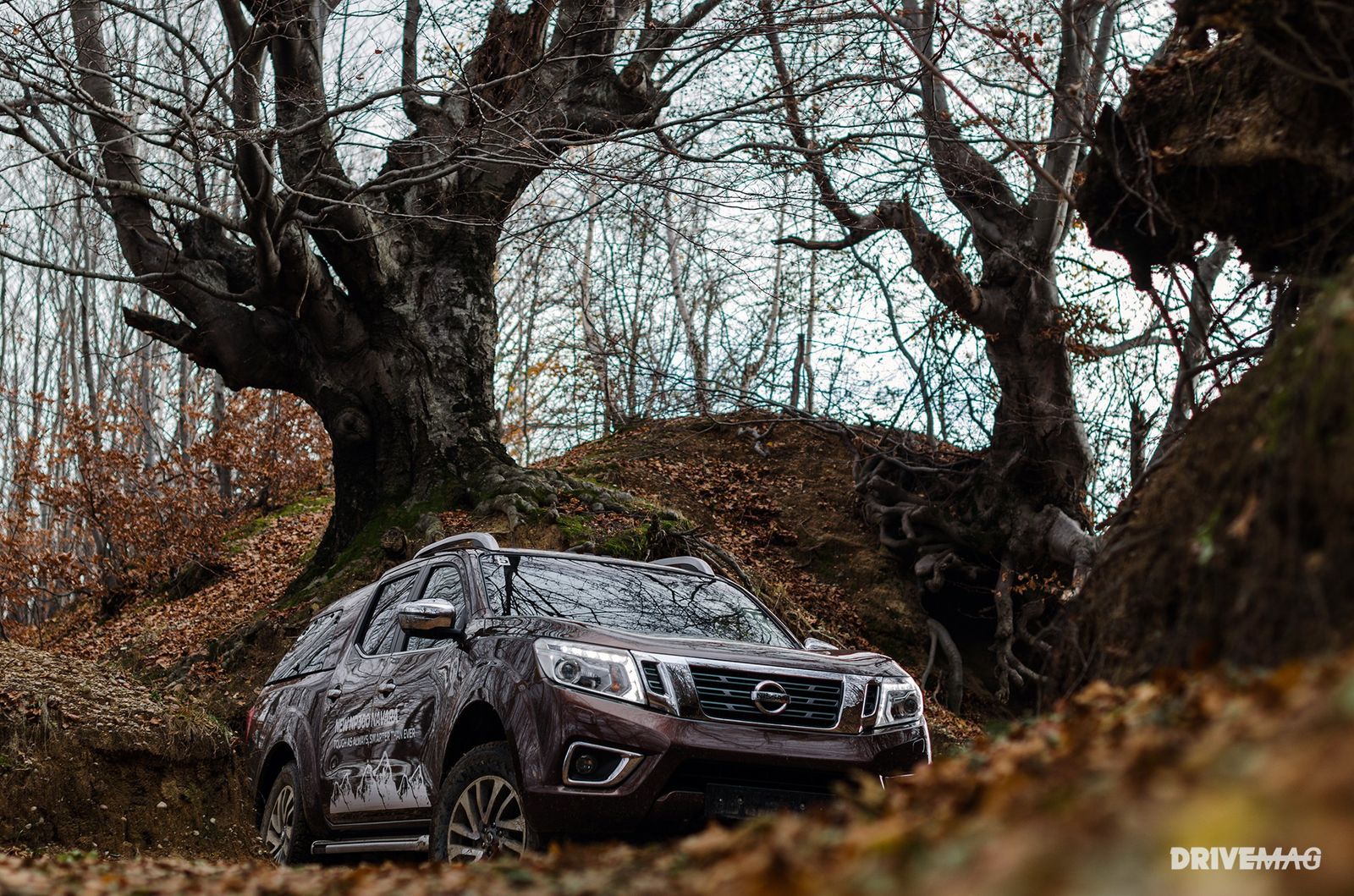 Now, while the Navara has grown all comfy, convenient and easy to drive, you'd almost be forgiven for thinking it's a city car. However, it's over 5.3-meter length and quite big turning circle render it useless in the city.
If, however, you lived outside the city, say on a farm, but you occasionally made trips into the city for supplies, then the Navara is a top pick. It's brisk, it's economical, it looks better than ever and also has the only car-like rear suspension setup in the class.
Going all crazy with the options list adds to its appeal and makes it even easier to drive. It's also quite fun to drive and I found myself deriving a lot of pleasure from guiding it around, even in town where I constantly noticed its size compared to other road users.
The vehicle itself seems well engineered, well put together and feels like it will do many-many miles before needing the attention of a mechanic.
If it suits your needs, then it is one of the best choices in the segment.