2016 Porsche Panamera Test Drive. Luxury Rocket Tank
Now the four-door grand tourer starts making sense
Mixing luxury with sportiness is always a complicated equation, but Porsche's engineers just found an elegant solution.
Up there, in the rarefied atmosphere of the luxury market, heavy, bulky and comfortable sedans abound. But it's not as you'd ever want to drive a five-meter long limousine - it's the back seats that interest you. This is why every luxury maker focuses on these, not on the driver. Well, except Porsche, of course.
You see, the guys from Stuttgart never cared about the back seats. Until 2003, that is, when they launched the Cayenne, but even then you could feel the driver was the one who got the most attention. Launched in 2010, the Panamera tried to solve this problem, but its coupe-ish back meant the roof was still too low to offer backseat passengers the amount of space they'd come to expect from a luxury grand tourer. Not to mention that its bulkiness gave sore eyes to Porsche lovers everywhere.
Well, the new-generation Panamera solved all of this. Look at it from the front: it's well proportioned and classy; look at it from the back: it has a glorious ass, with the LED lights embracing it; look at it from the side: its line is definitely the one of a sports car.
But that's not all. The front wheels were pushed forward, which improves handling, while the 30 mm longer wheelbase finally offers enough space for the rear passengers to relax and feel the luxury. So, there you have it: the best of both worlds, in a sporty package.
Is this enough, though, when we talk about a $100,000+ car? Well, let's see what we came back with after our international test in Poland.
https://cdn.drivemag.net/images/icons/inbrief-icons.svg
IN BRIEF
Recommended for:

Created for:

Hats off for:

Bang for the buck:
Powertrain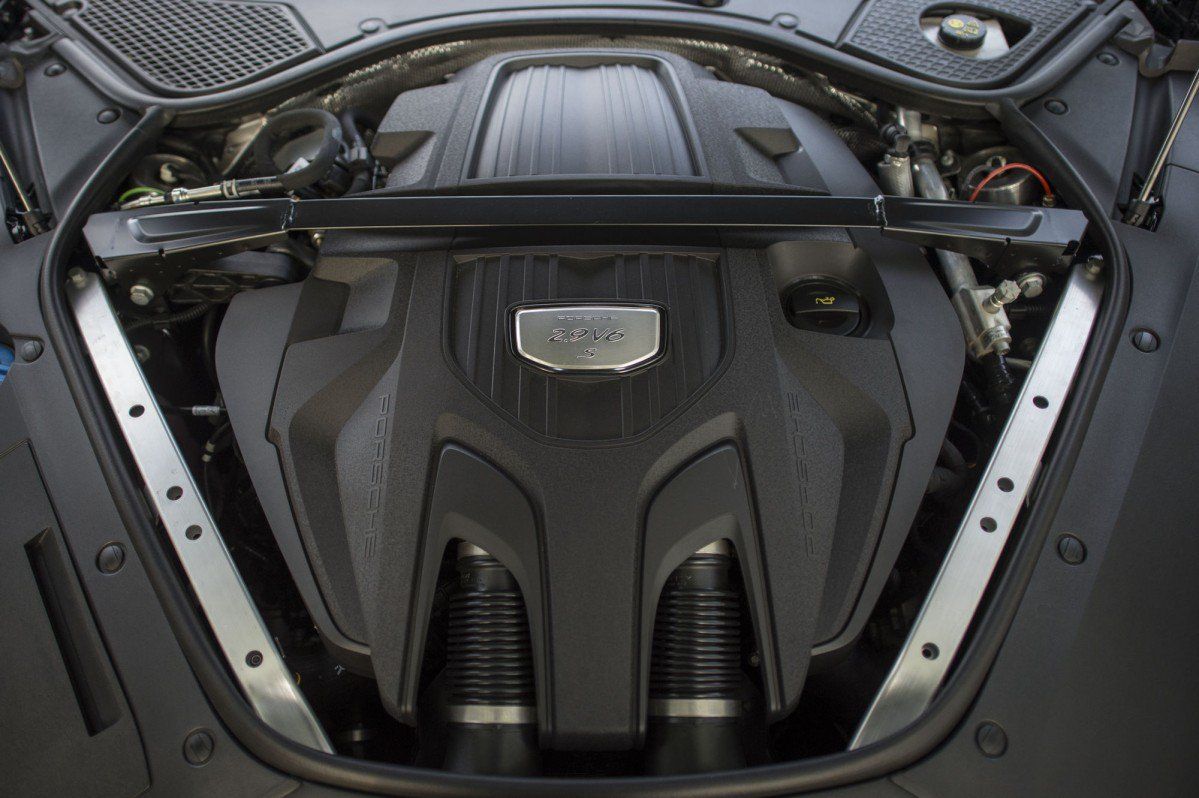 At launch, you could choose between a 440-hp 2.9-liter V6 twin-turbo petrol, a 4.0-liter V8 twin-turbo developing 550 hp, or a 442-horsepower 4.0-liter V8 twin-turbo diesel. Other engines will follow, but for the moment you're stuck with these behemoths.

The Panamera 4S diesel is the most interesting surprise here. Providing a whopping 627 ft-lb (850 Nm) of torque, it offers incredible chest pain upon slamming your foot on the throttle (well, some 0.3 seconds after, because the gearbox will need this time to downshift). You'll be pushed so hard in the seat that you'll start suffocating while jumping from 0 to 60 mph in just 4.3 seconds. Its immense power reserves mean that you'll be able to set the pace on the Autobahn, even at 124+ mph (200 km/h). Sorry, the rest of the world, you'd be in jail for this.

The 4S, with its 440 hp and 405 ft-lb (550 Nm) of torque, is perhaps the best option for those wanting immediate engine response, but without the unbearable torque from the Diesel, or the extreme hardcoreness of the Turbo. You need just 4.2 seconds to reach 60 mph from a standstill, and that's not the whole picture - you'll have a copious amount of power even when you want to go from 60 mph to 124 mph. The 179 mph (289 km/h) limit will be reached so fast you'll constantly land in jail for extreme speeding.

The Turbo is, by all means, too much. I know, I know, you think you need the 110 hp increase, and the 3.6 sec for a 0-60 mph sprint, but you really don't. The exhaust sound, of course, is glorious, but this hardly qualifies as a reason to buy it. Or does it?

No matter the engine, the eight-speed PDK is swift but has the tendency to stay up there in the seventh or eighth, so if you want to skip the inevitable downshifting delay, you'll be better off with the manual mode, Sport or Sport Plus activated. Anyway, it's really simple to jump from one mode to another, depending on your mood and the road ahead. This makes the new Panamera the ultimate driving machine, even in the worst conditions.
---
Handling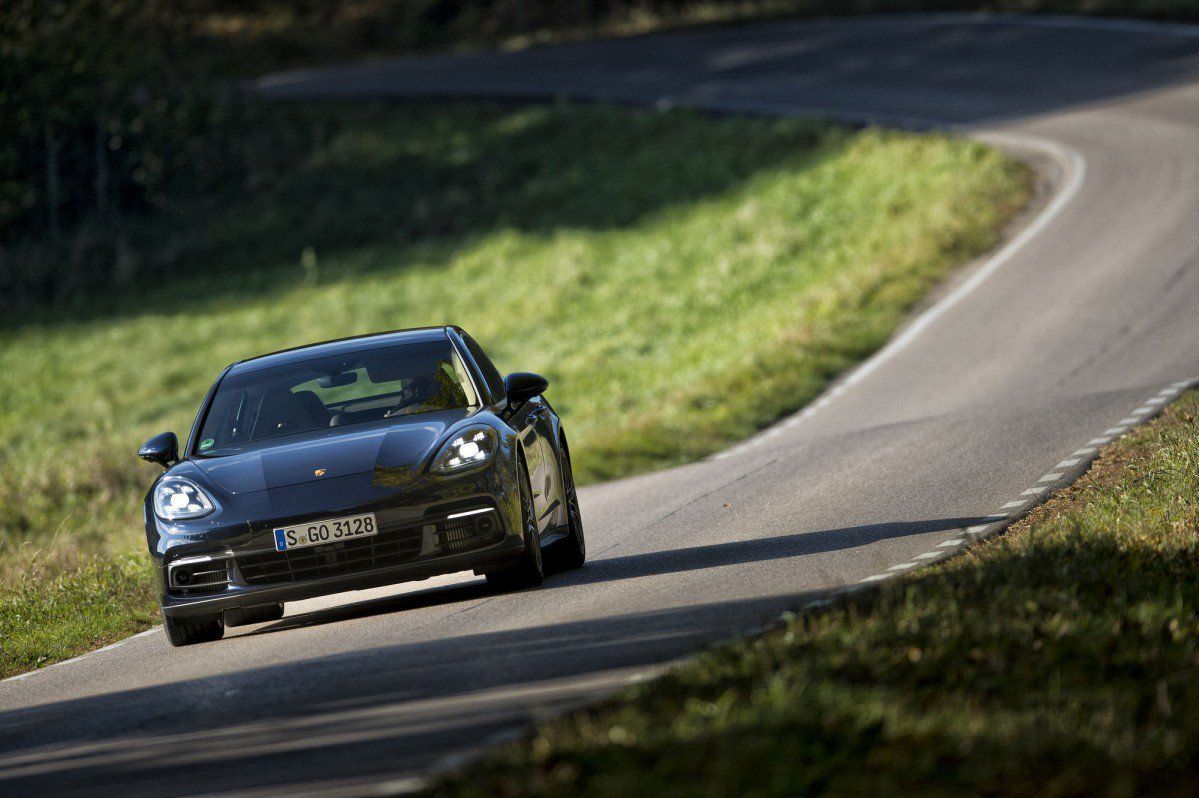 Rear-axle steering will give you the impression of handling a much smaller car than this five-meter long Porsche, without being too annoying around corners. Steering is not so communicative in Normal mode but put the car in Sport Plus, and you'll enjoy the Panamera at its peak ability to overtake and slalom through bends.

I drove the 4S some 400 km on not-so-good roads in Poland, under heavy rain, and the thing was overtaking like crazy while remaining comfortable and easy to control. You can see on the dashboard how traction is balanced between axles, and Porsche will also help you with something called PDCC Sport and PTV Plus, which essentially keep your car stabilized and help distribute torque between rear wheels in sharp corners.

There's basically no body roll, and this helps a lot when driving fast in Sport mode; on the contrary, in Normal mode, the chassis starts to dance a little over potholes, keeping passengers comfortable, but the driver uneasy.
---
Safety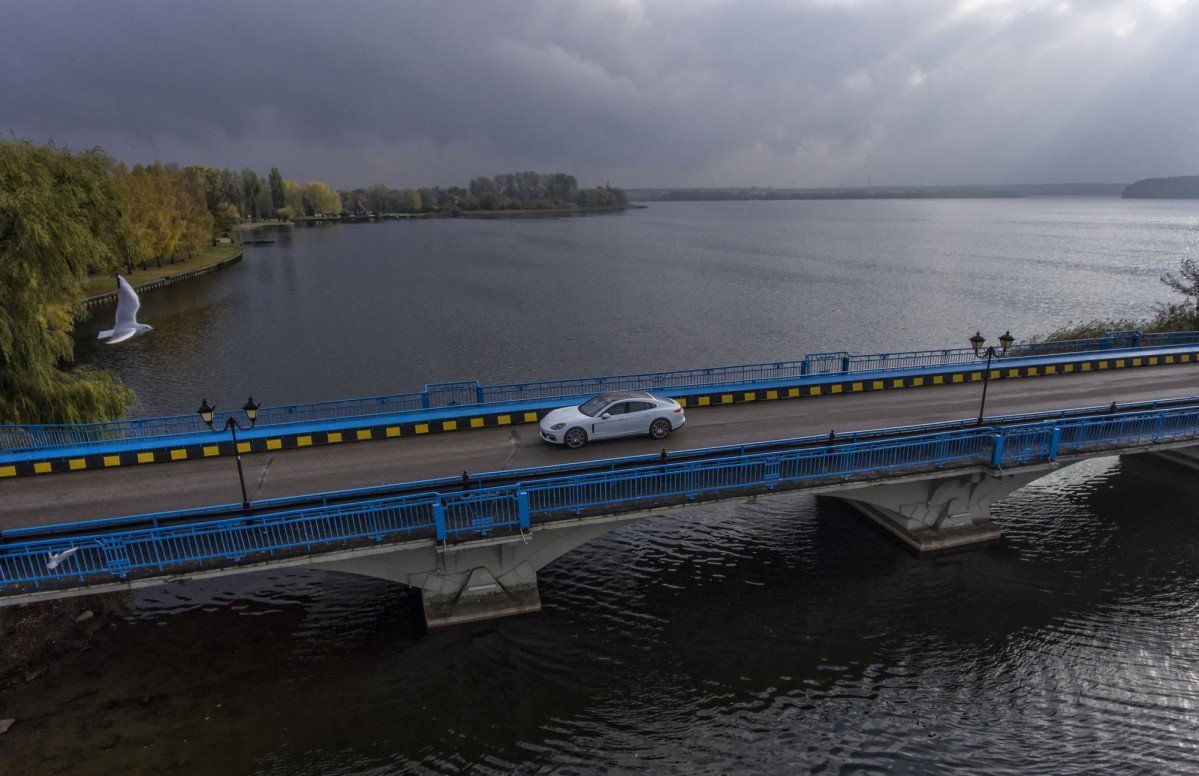 You have to remember that this car is only part mechanical. Most of it is software, and one of the best ever put in a luxury sports saloon. Porsche's PSM (Porsche Stability Management) does exactly that: it constantly calculates the odds of driving like a lunatic and jumping with the car off the road, and prevents you from actually doing this. The system will intervene, however, depending on the Normal, Sport or Sport Plus settings, being less intrusive in the latter, and like a nanny in the former.

Ceramic brakes will help you control this two-ton rocket tank, and even 'normal' stopping power is enough to come to a halt very fast. Unfortunately, we couldn't test Porsche's InnoDrive system on Polish roads, because the service isn't yet available there, but it sounds very interesting: it will adapt your car's response according to the road ahead, with a 1.8-mile horizon.

One of the main reasons for buying this car would be how safe it is to drive. No matter the weather outside, you'll still be able to drive like a maniac, err, in a sporty manner. Its lower stance is way better than an SUV's on the highway, and the four-wheel drive will constantly adapt to your style and keep you on the road.
Comfort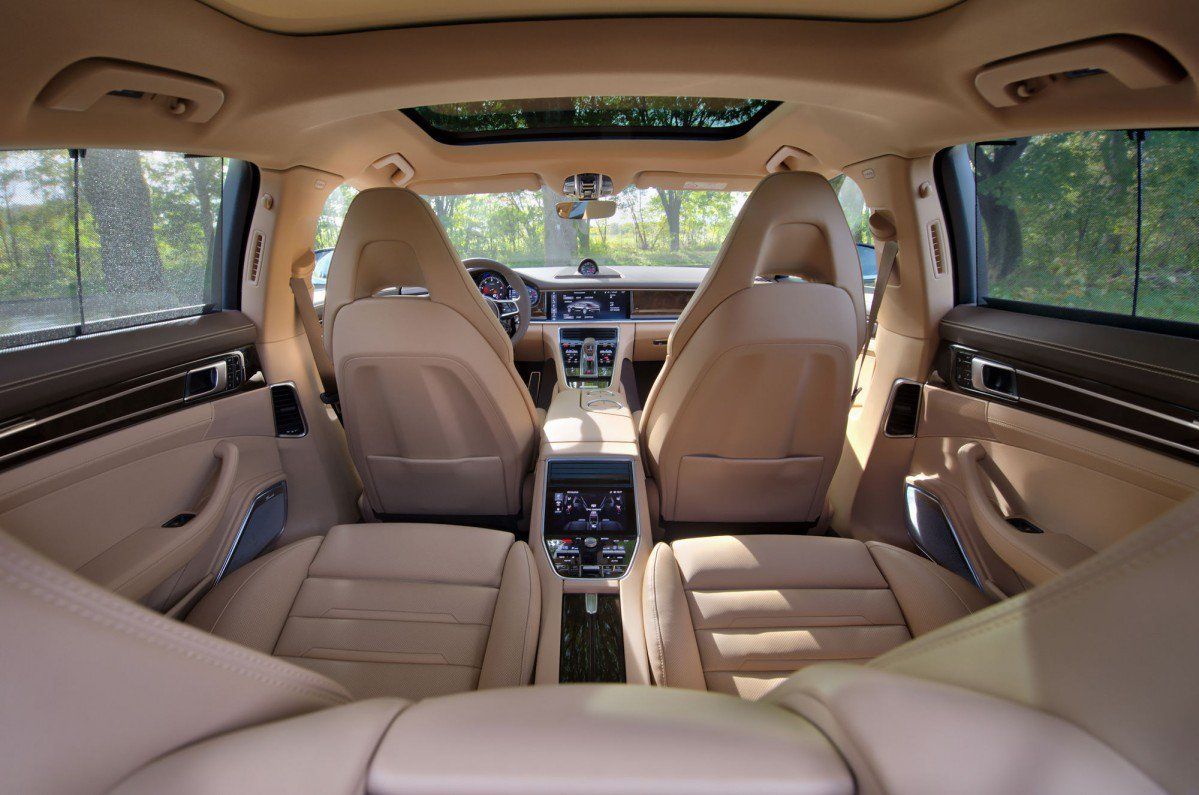 Please, oh, please order the massaging seats, they're a completely different thing than the normal ones. And, while you're at it, keep in mind they'll come heated, ventilated and covered in the finest leather you could possibly order.

Space in the back is better than on the previous generation, head and leg room is OK if you're not taller than 6.2 ft (1.9 meters), while things remained almost unchanged at the front. Let's say that you'll drive for up to four hours without feeling the need to rest.

Of course, you'll get a lot of amenities, and if you're spending in excess of $150,000, what's gonna stop you from buying the 1,455-watt 3D Burmester sound system, or the independent rear comfort seats with massage, heating, and ventilation? Ah, and you can control the auxiliary heating by smartphone via Porsche Connect Plus and the Porsche Car Connect app.
---
Quality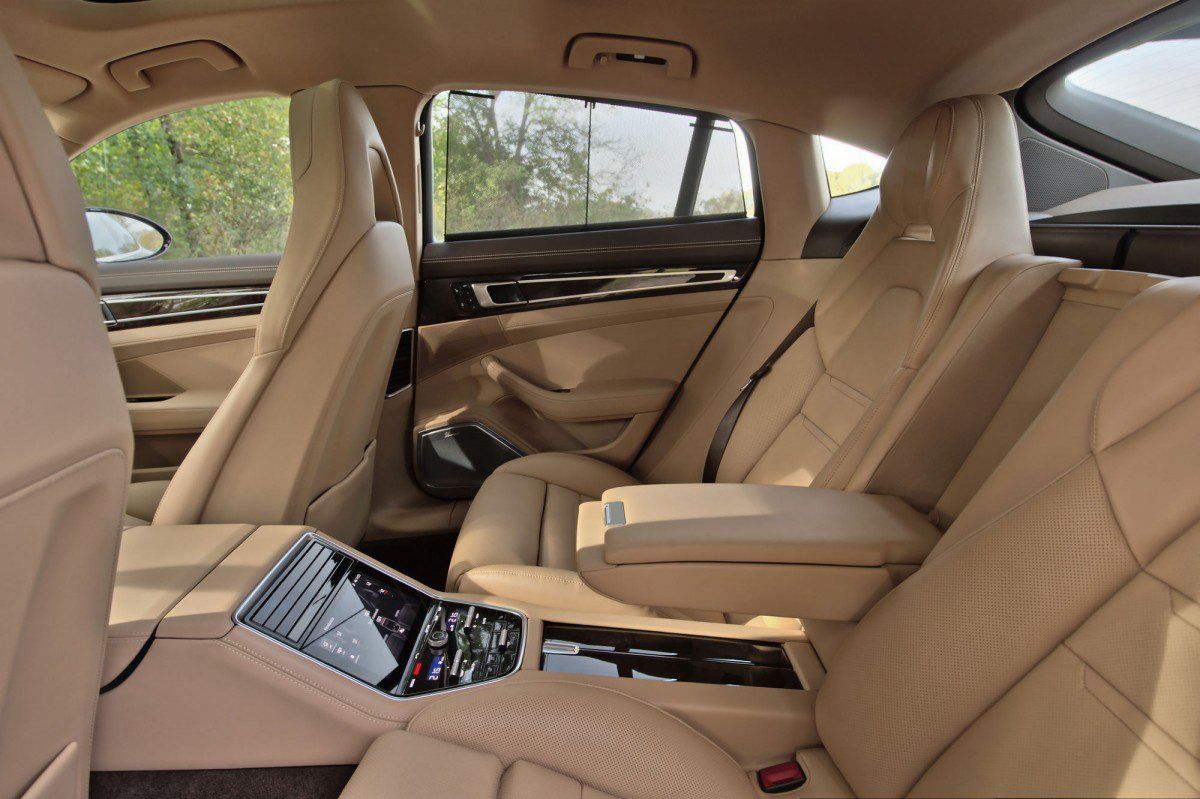 Porsche didn't hold back and used the best materials money can buy. Of course, I'm speaking about the well-specced version we tested. Build quality is the same, no matter where you look, because Porsche didn't want to disappoint its customers with lesser-level plastics in the lower areas of the car, like others do.
---
Practicality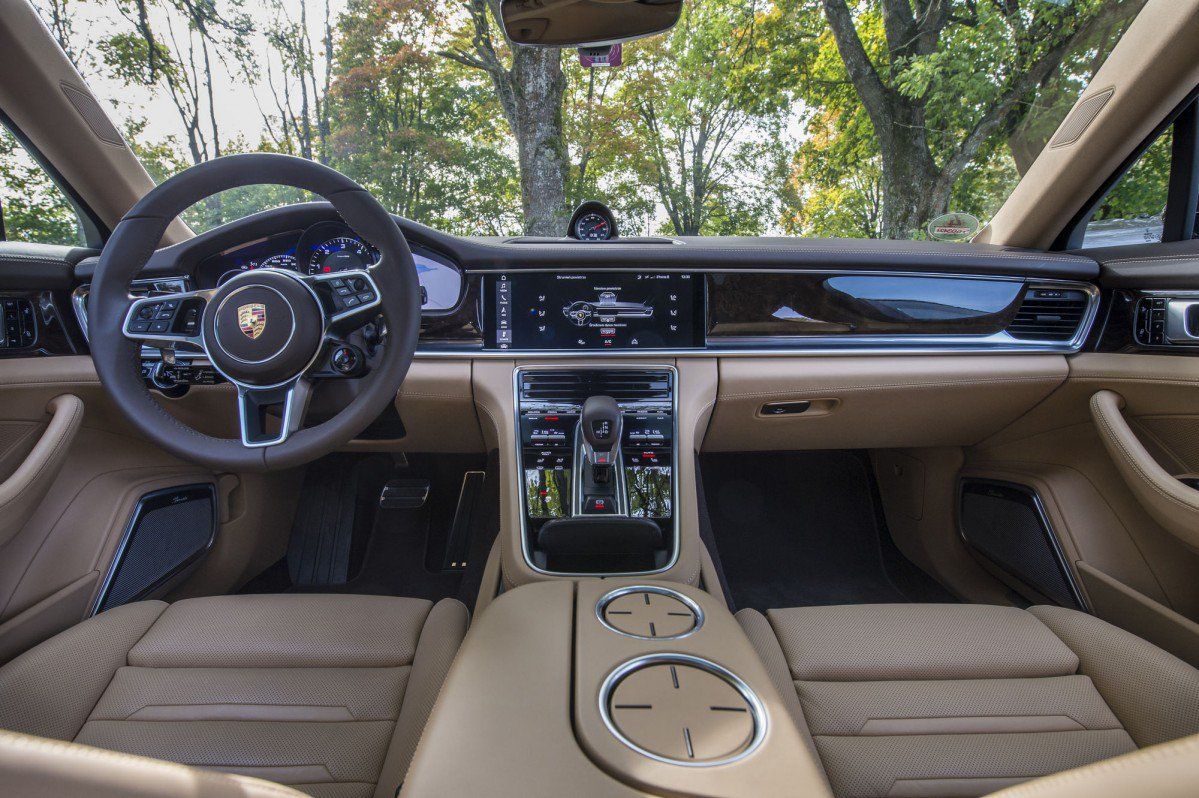 With lots of depositing spaces at the front and in the rear, a well-sized luggage compartment and a huge space for up to five passengers, the new Panamera really is a surprisingly practical car. Heads-up for the fully-variable door stays. You can open the door and held it precisely at the angle in which it was opened, avoiding parking damage in confined spaces.

The multifunction steering wheel has a lot of buttons on it, but the learning curve is steep, and you understand very easy how they function. You will enjoy the keyless entry, but also the vast array of options for every interior setting, from the 14-way to 18-way electric adjustment seats to the sunroof that can be dimmed by two separately operated shades if the sunlight is too strong.
---
Infotainment
Apart the already mentioned Burmester sound system, you get two seven-inch digital screens right in front of your eyes. One shows all vehicle-related info, the other can display navigation info, night vision mode and trip logs. There's no head-up display, though, and it's a pity at this level - no matter how good those two screens are, you still have to take your eyes off the road to look at them.

You also get a 12-inch display with impressive graphics, very responsive and easy to use. It detects your hand and shows context-related functions depending on what screen you're on (navigation, radio, etc.). I also appreciated the fact that Porsche kept dedicated buttons for navigation, climate control, apps and the lot. It's truly a lesson in ergonomy that could be learned by others, too.
Efficiency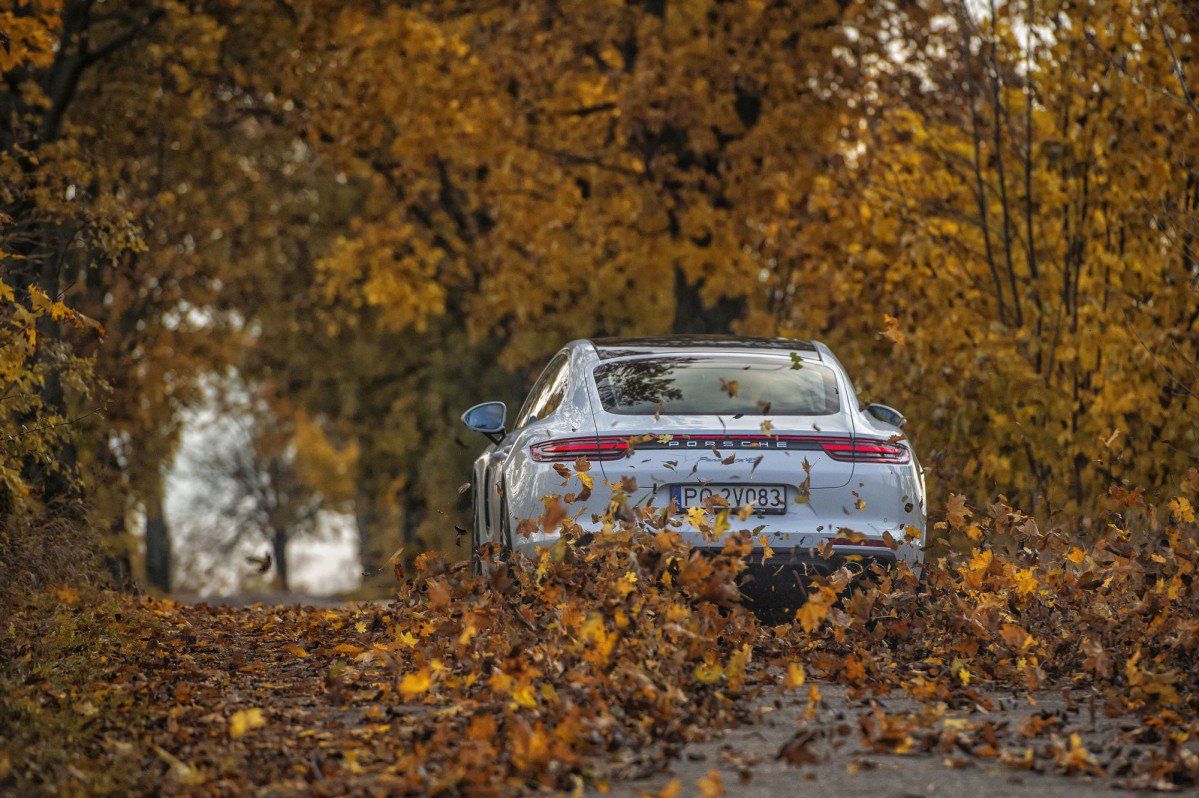 The diesel engine managed to return an impressive 7.7 l/100 km (30.5 mpg) after 300 km of rather spirited driving, which is mindblowing when you consider that it develops 422 hp and a gazillion Nm of torque. Not so impressive was the 2.9-liter petrol engine, which needed 13.7 l/100 km (17.1 mpg) on a 260 km drive with a lot of pedal to the metal and last second overtaking. The Turbo will need even more to feed its 550 horses, but hey, who cares?

Bottom line, Porsche engineers tell us the new car is some 20% more efficient than the one it replaces, and I tend to agree: you get a lot of power for the amount of fuel this car sips. A lot more!
---
Equipment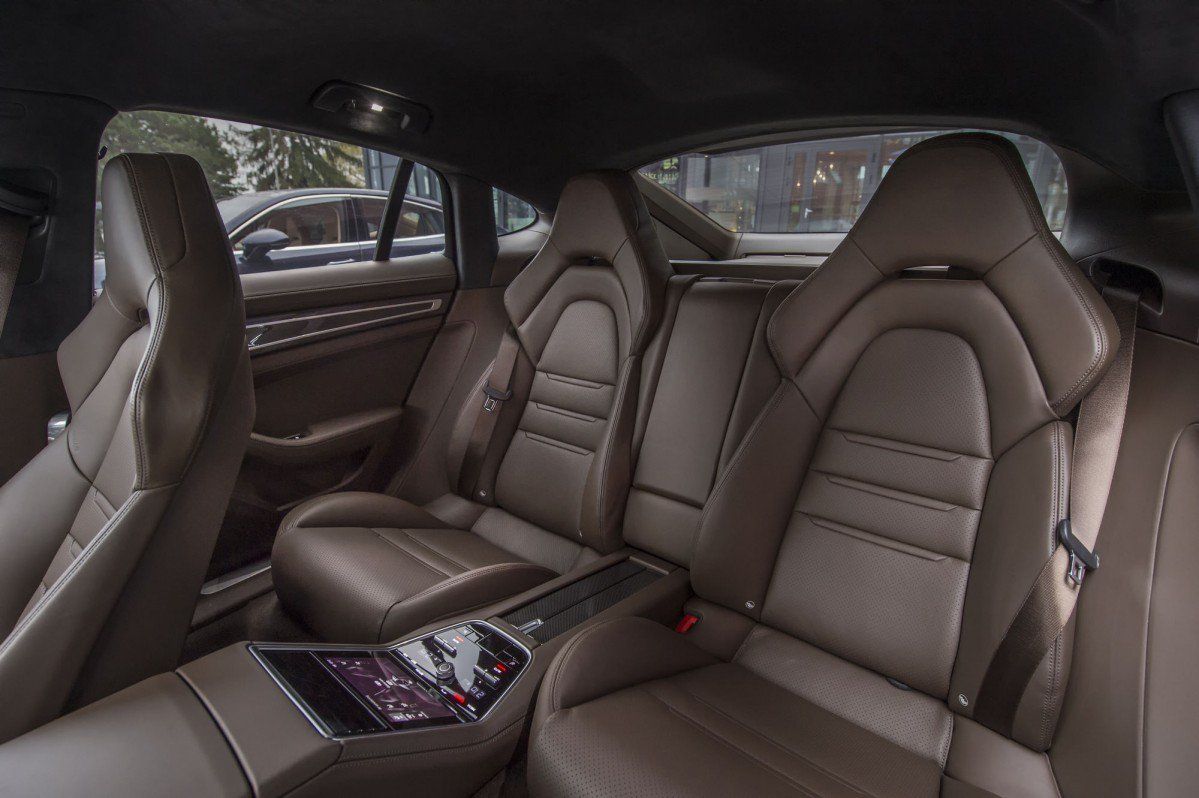 For a hefty price, you can get all sorts of gizmos. For example, the new night vision assistant uses a thermal imaging camera to detect people and large animals and displays a color highlighted warning indicator in the cockpit. Porsche's InnoDrive prepares the car for the road ahead (available only in some markets), adjusting the engine's response and preselecting the optimum gears for the next three kilometers. It's a new type of adaptive cruise control, one that allows the driver to have fun, yet be as safe as possible.

You can also order the optional LED matrix headlights with 84 individually-controllable image points. These, say Porsche engineers, briefly illuminate people beyond the visual range of the dipped beam headlight if they are in the computed driving corridor, allowing the driver to react even faster. The fact is, you can see very far with these headlights, and this contributes to the general feeling of security you have behind Panamera's steering wheel.
---
Acquisition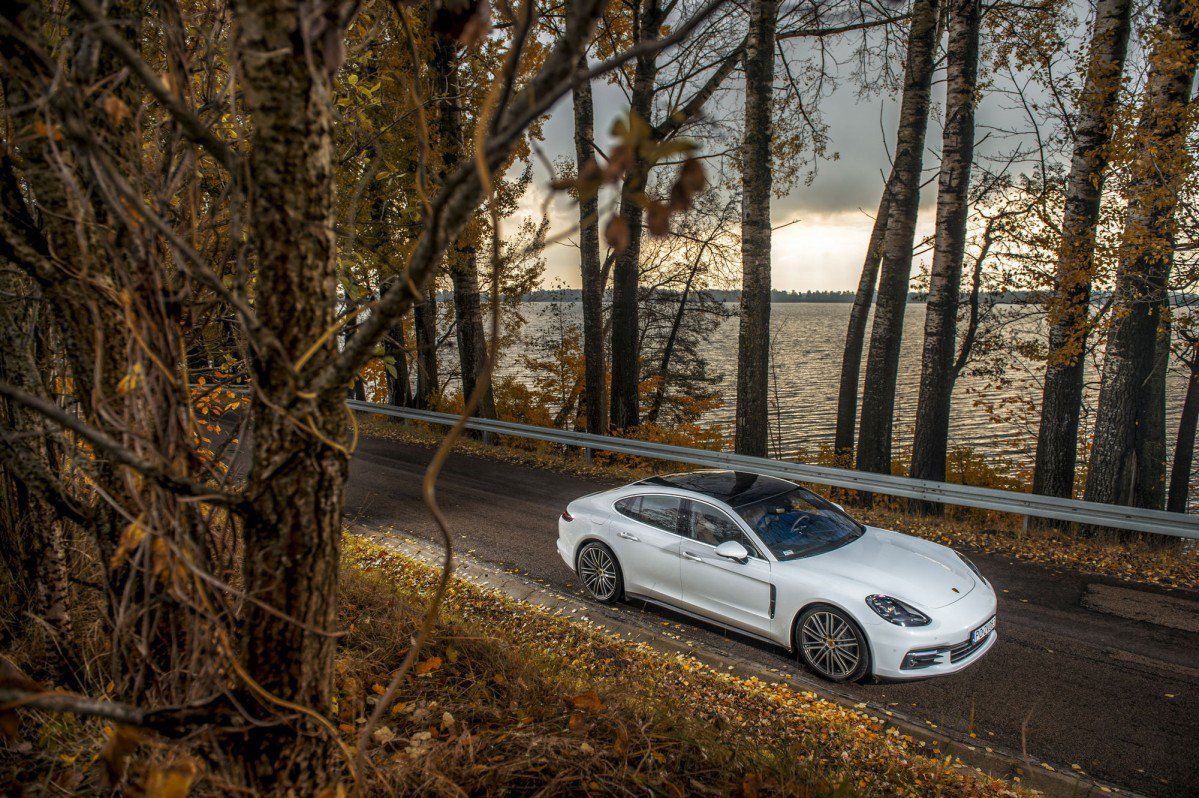 The Porsche Panamera 4S starts at $99,990 (€113,027 in Germany); the 4S Diesel costs at least €116,954 (not available in the US), while the Turbo starts at $149,900 (€153,011 in Germany).

Of course, you'll add at least $20,000 in optional features, so you'll most likely end up with a car that exceeds the $150,000 mark. Is it too much?
Well, keep in mind that Porsches lose their value very slowly and that at least taxes will not be so high for the 2.9-liter engine (not the case with the 4.0-liter powerplants, though).

There are other luxury cars that are very close to this price tag but lack the sportiness of the new Panamera. They might offer more space and comfort for rear-seated passengers, but if you want something sporty, forget about looking elsewhere.