The "Trophy" moniker makes its way into Clio's line-up as normal business. But that doesn't mean it's suitable for everyone.
Overall Score 87/100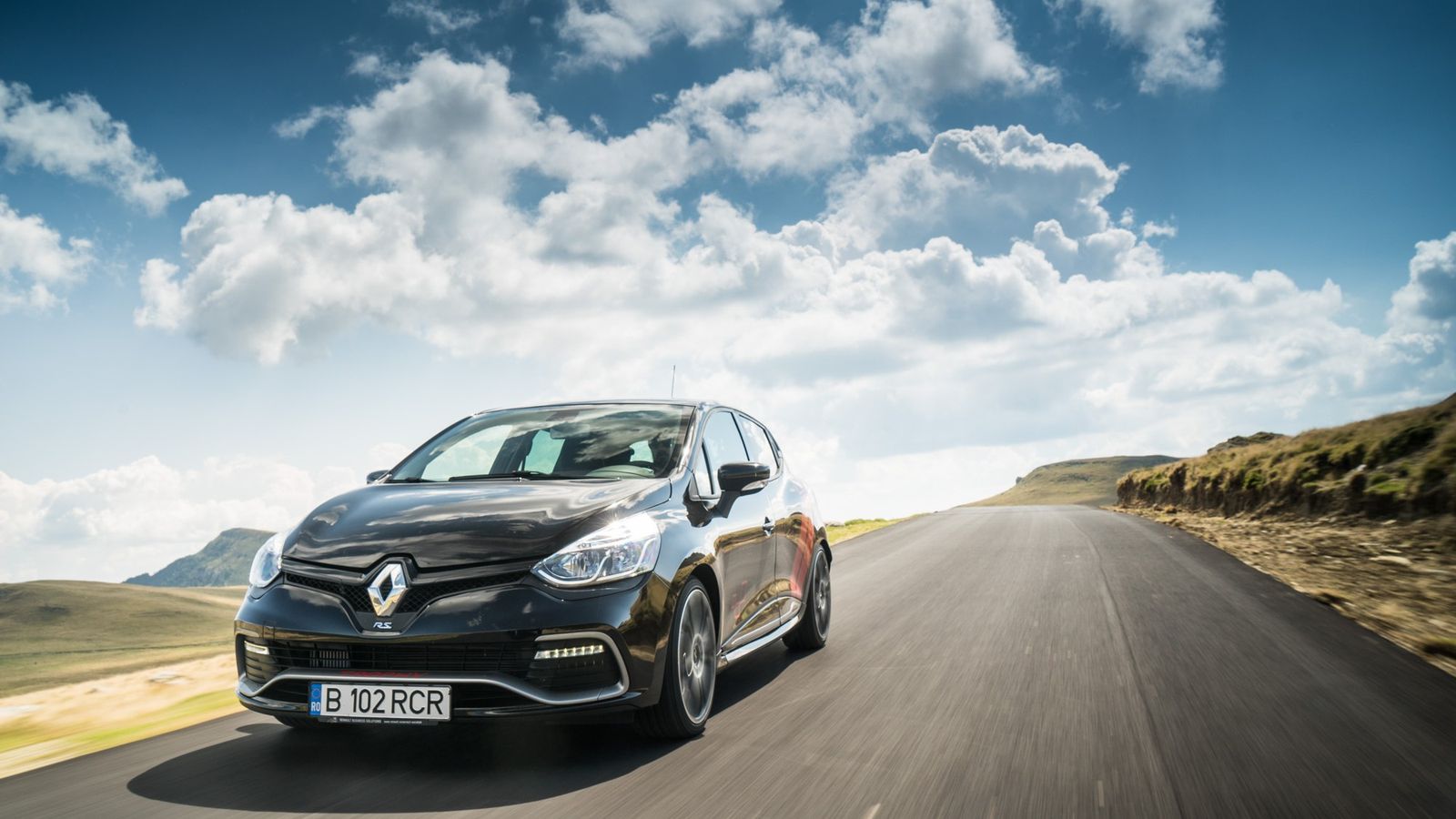 The fourth generation RenaultSport Clio adopted a different setup, with a small, turbocharged engine, and an automatic transmission. But the new Clio hot hatch had some humongous shoes to fill, so it didn't come as 'spectaculaire' as the French hoped it would. Hence the 220 Trophy, a beefed-up version of the "normal" 200.
---
DRIVE
Powertrain 8/10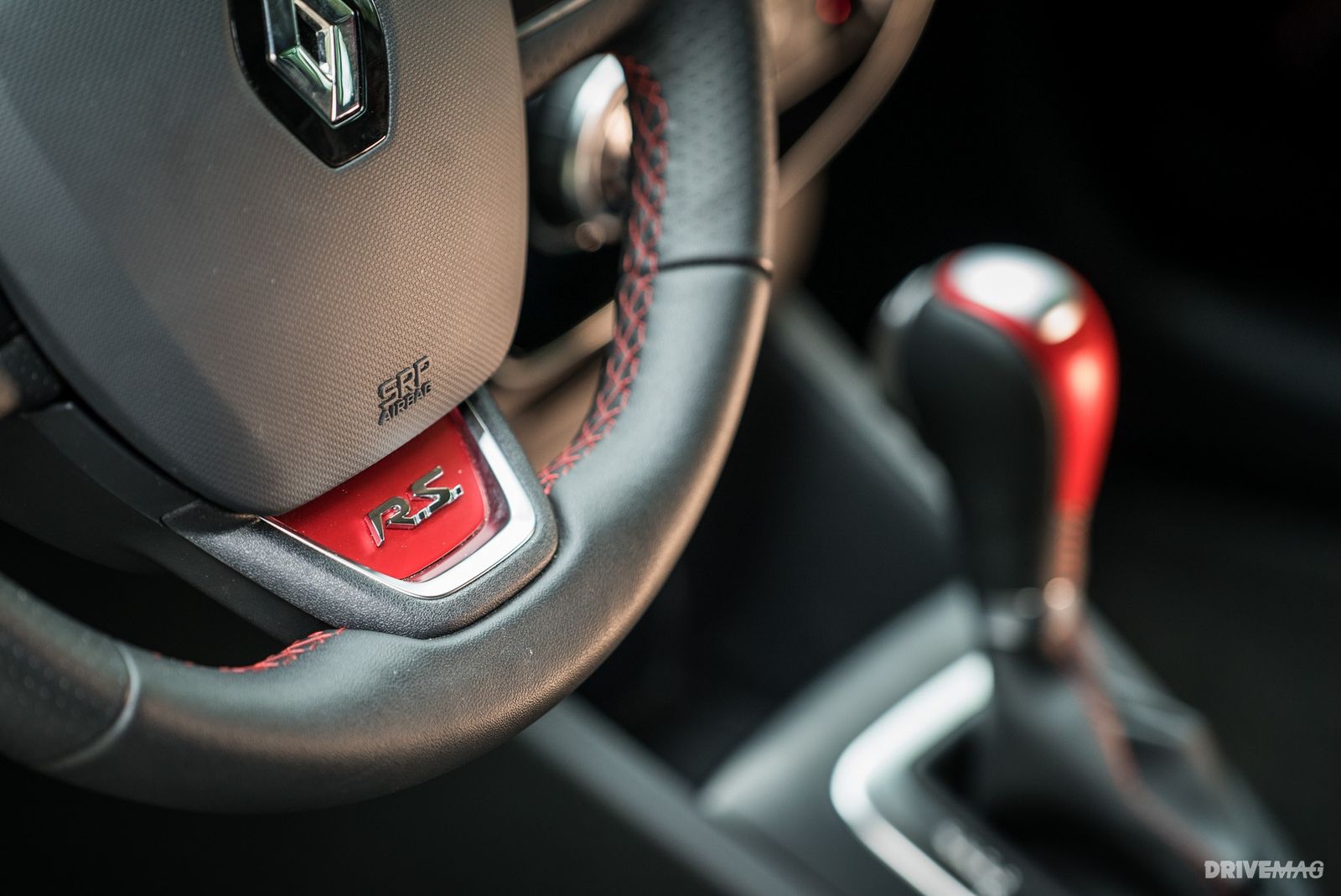 The thing is, the 1.6-liter turbocharged petrol unit is not a bad approach for a small car like the Clio. You have 220 PS (217 hp) and 280 Nm to play with, enough for some fairly decent amounts of fun.
The double-clutch transmission, however, is the setback here. It has an annoying latency in changing gears, a thing that can alter the fun in a 'mauvais' way.
Or, better said, it had: in Trophy trim, Clio's EDC is launching more easily through gears (Renault claims it has a 50% better response).
---
Handling 9/10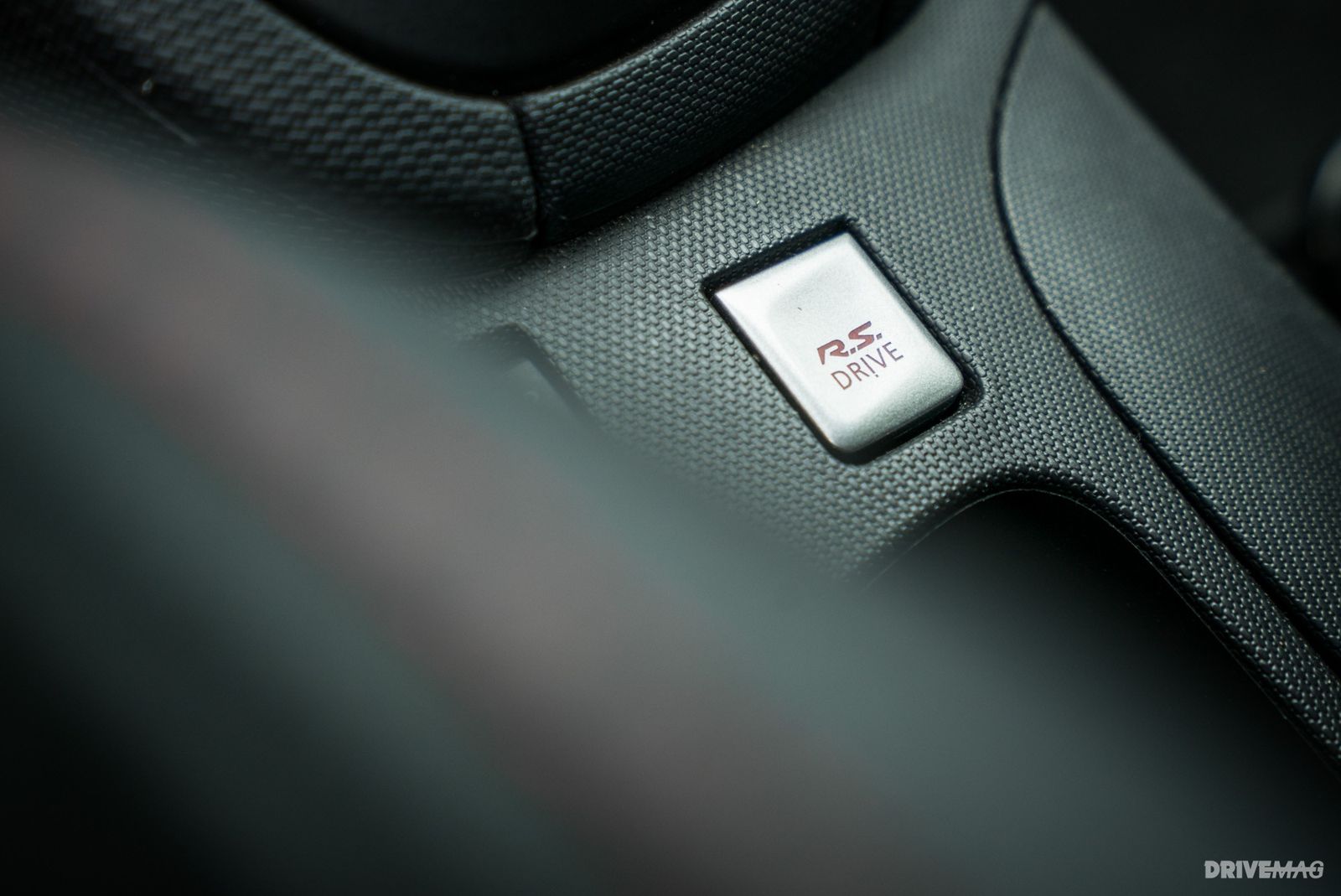 Here's another chapter where the Clio suffered significant changes. Firstly, its rear axle is 40% more rigid, and 10 mm lower to the ground (with the front being lowered even more, by 20 mm to be accurate). Its stiffness becomes annoying if you're not engaged in RS mode, sweating and working the steering wheel while pushing the rev indicator towards the red line. That, of course, doesn't mean you're exempt from discomfort, but at least you're getting something fun from it.
---
Safety 10/10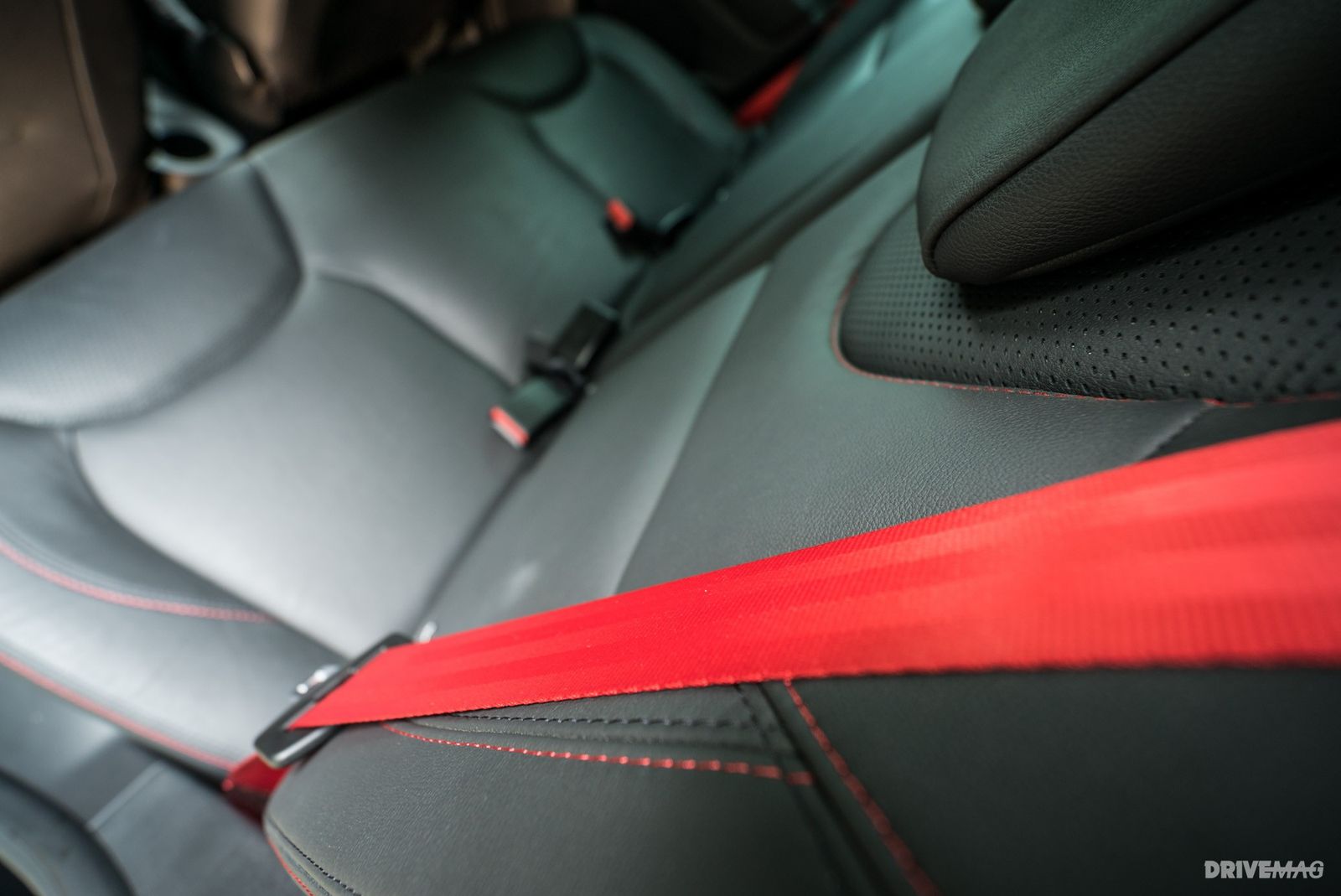 It's a hardcore version of a sporty hatch, so safety, in this case, should rather refer to grip and braking abilities. The 18-inch rims roll on 205-milimeter wide Michelin Pilot Super Sport tires, and hide ventilated discs, for more efficient braking.
It has, of course, the basic safety equipment, so you get both front and side airbags.
---
INTERIOR
Comfort 6/10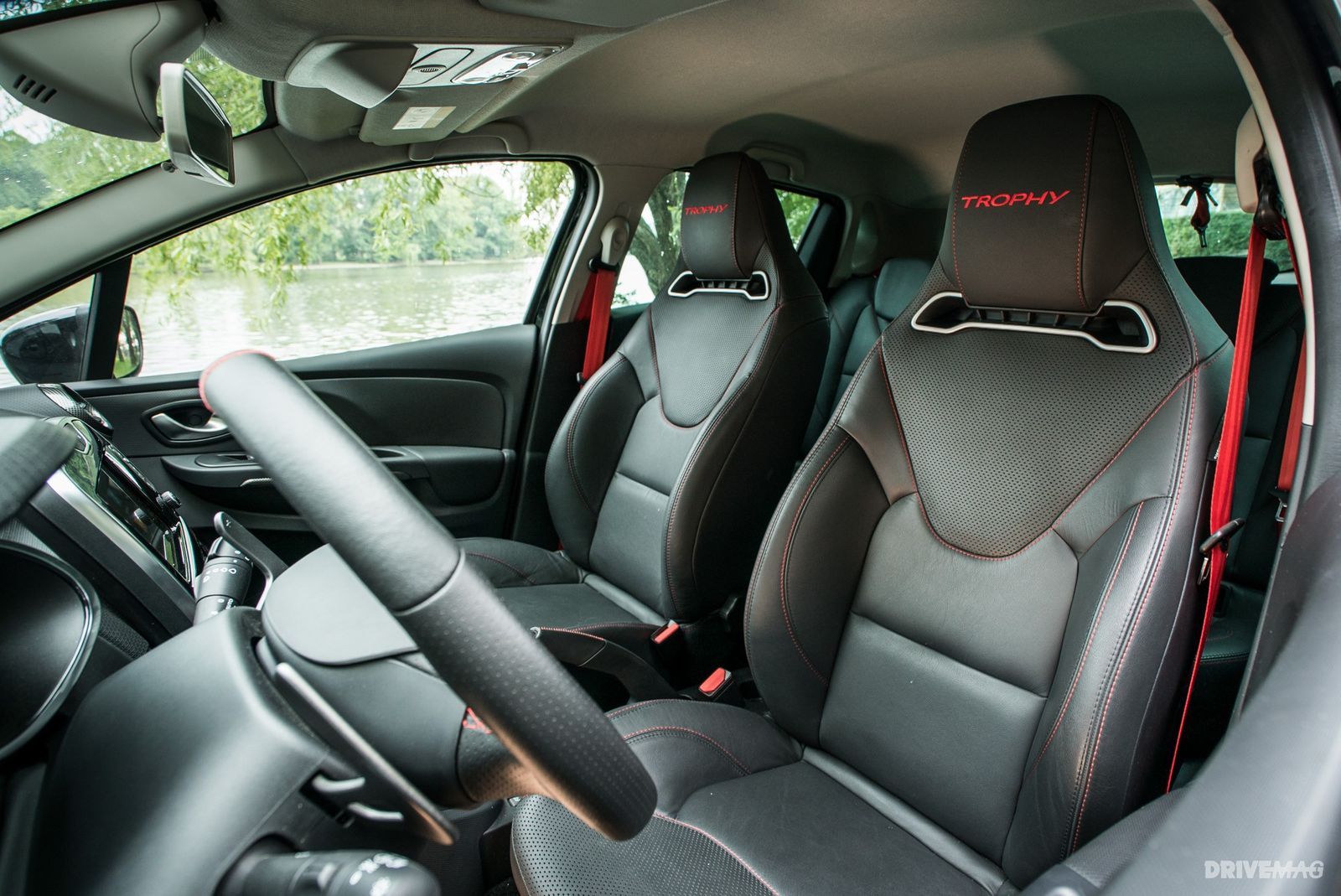 Remember the 40% stiffer rear axle? You'll surely remember it every day; although it makes for excellent skipping-through-corners sessions, the ride becomes a real pain in the buttocks in any other situation. The good part is, should you want to punish somebody, take him/her on a long ride in the back seat.
---
Quality 8/10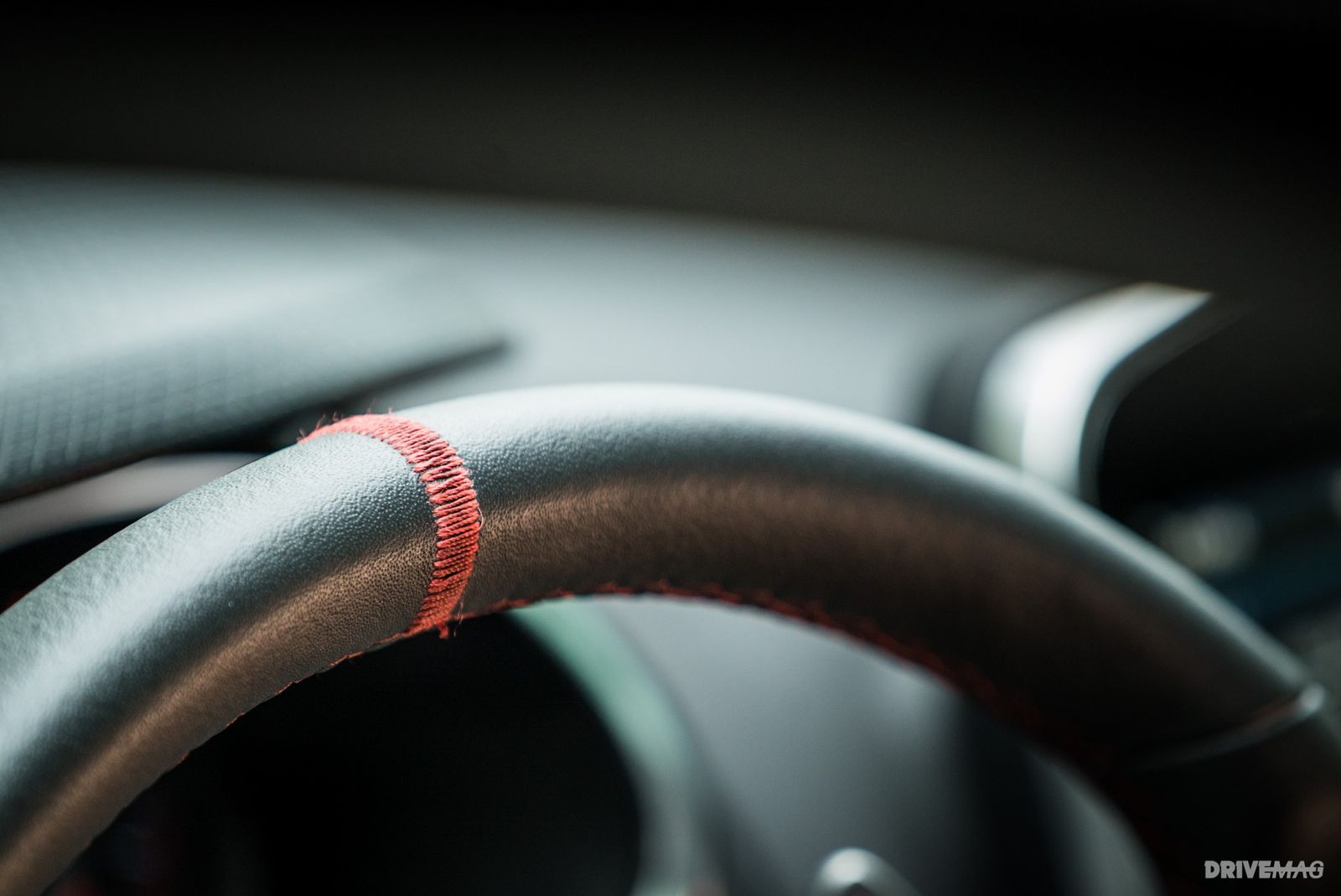 Aesthetically (and from a haptic point of view), not much has changed in Clio's cabin. There's a subtle materials update, along with plenty RS badges to remind you that what you wanted was a sporty spirit, not an elegant one.
---
Practicality 10/10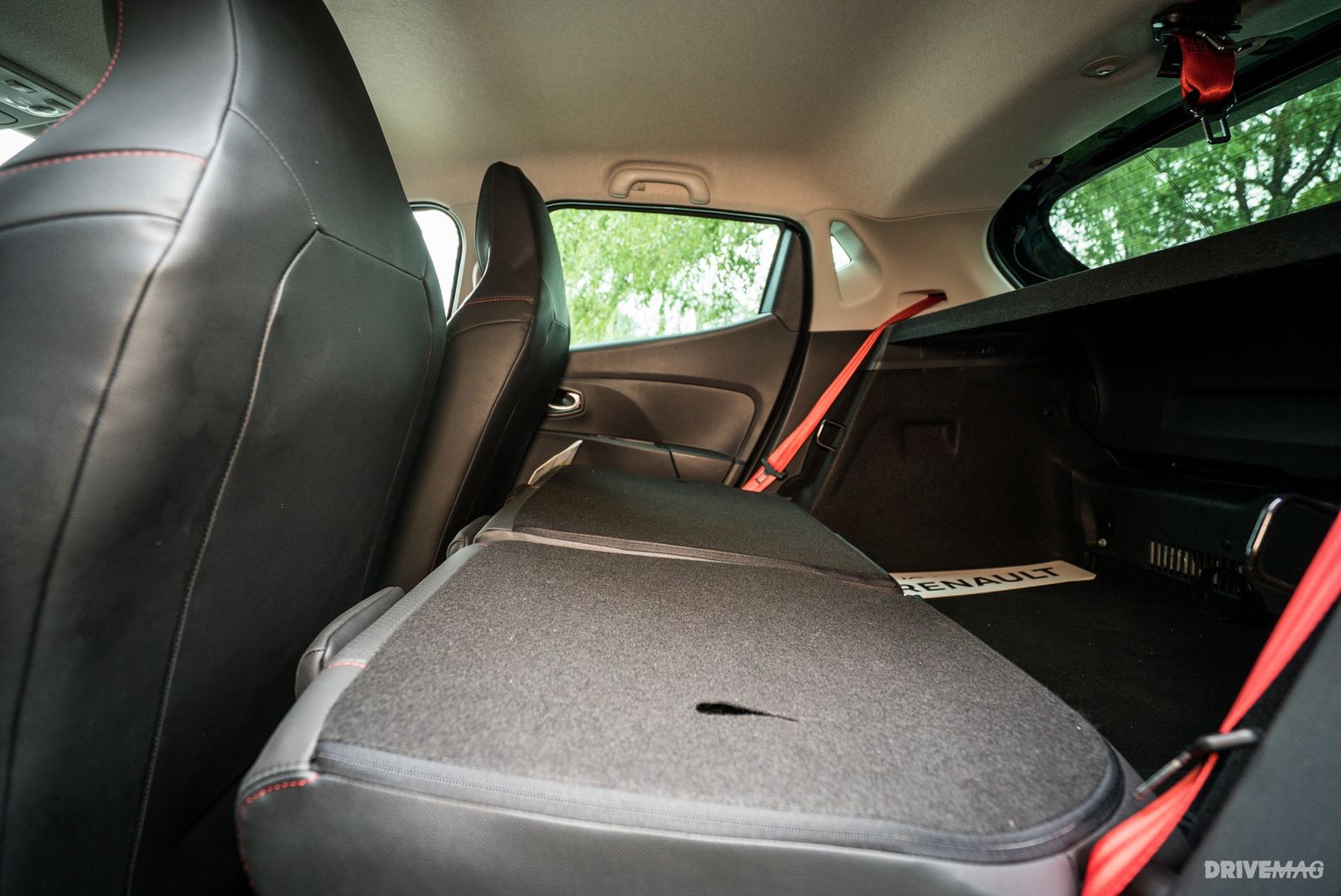 All the changes/upgrades it has gone through didn't change the practicality bit at all. You'll still get a 300-liter boot (the largest you can get in this class), big enough door pockets to take in small water bottles, and sufficient space in the back for two adults unlucky enough to sit there.
---
Infotainment 10/10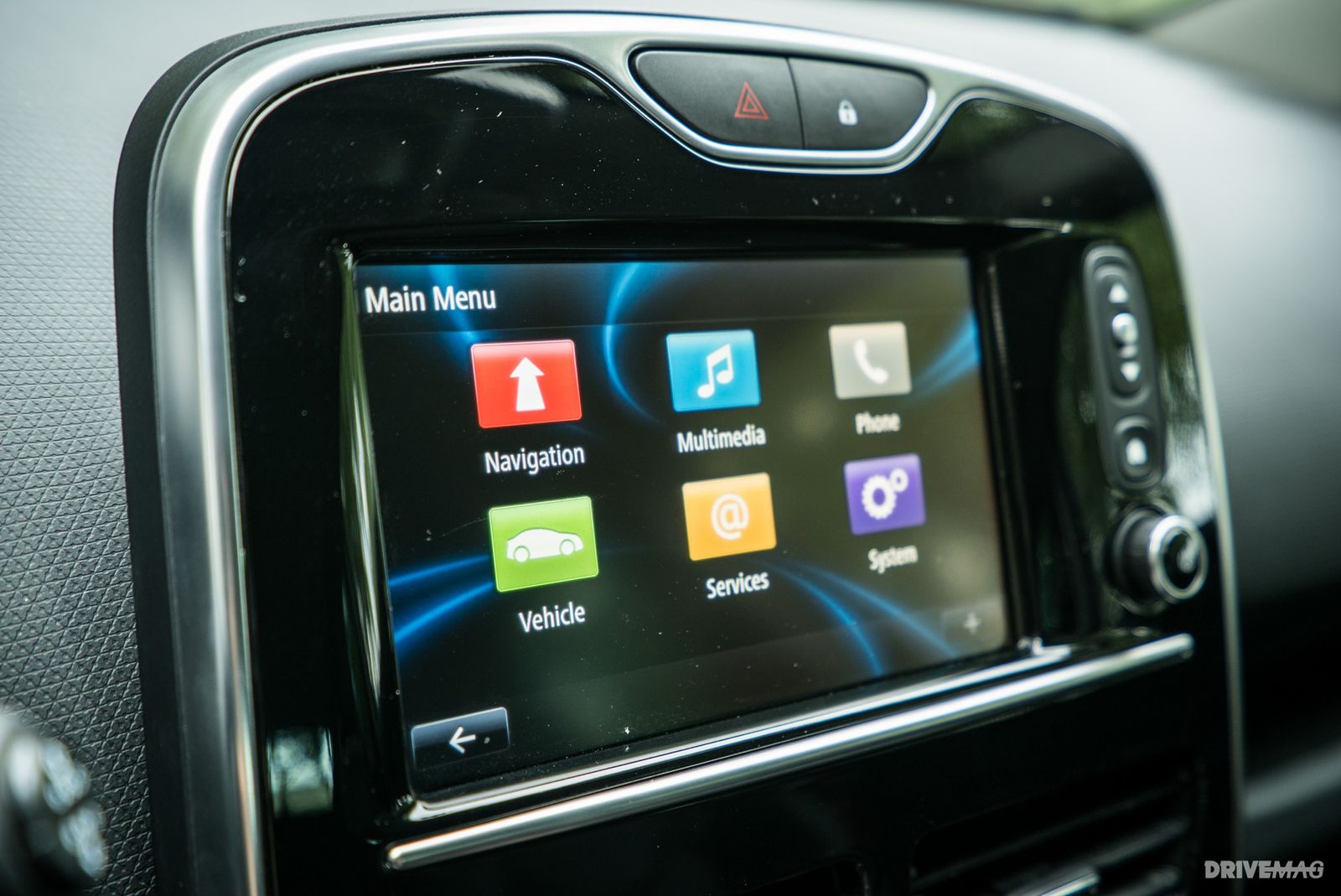 Renault's R-Link infotainment system gets a special feature in the RS; it's called the RS Monitor and, as the name says, it shows you the state of your RS: power and torque output, turbo pressure, oil and intake temperatures, and any kind telemetric data you can think of.
Along with the RS Monitor, the hottest of the Clios gets sat-nav as standard.
---
BUDGET
Efficiency 8/10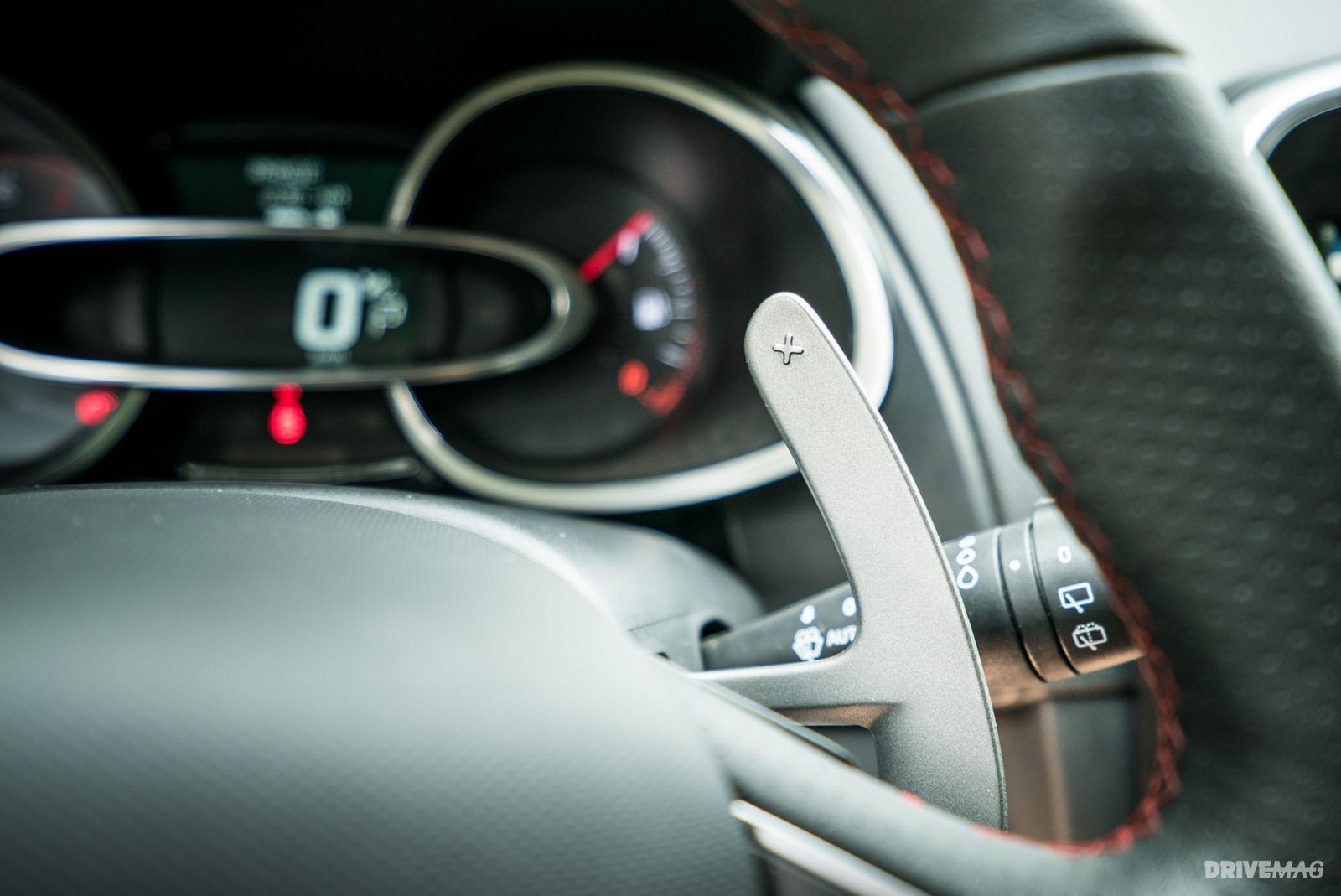 One of the reasons Renault kept the automatic mated to the 1.6-liter turbocharged engine relates to fuel consumption. On paper, the Clio RS Trophy returns 48 mpg (5.9 l/100 km) in the combined cycle, with 135 g/km of CO2 emissions. In real life, you should be satisfied with an average of 35 UK mpg (8.0 l/100 km). Definitely the fastest Clio around, maybe not the most frugal one.
---
Equipment 9/10
The RS is Clio's line-up spearhead, so naturally, it gets a lot of equipment as standard. Actually, there are few items on the options list, and the Akrapovic titanium exhaust is the one you should definitely check. You wouldn't blend in with those looks anywhere, so why not make it louder, right?
---
Acquisition 9/10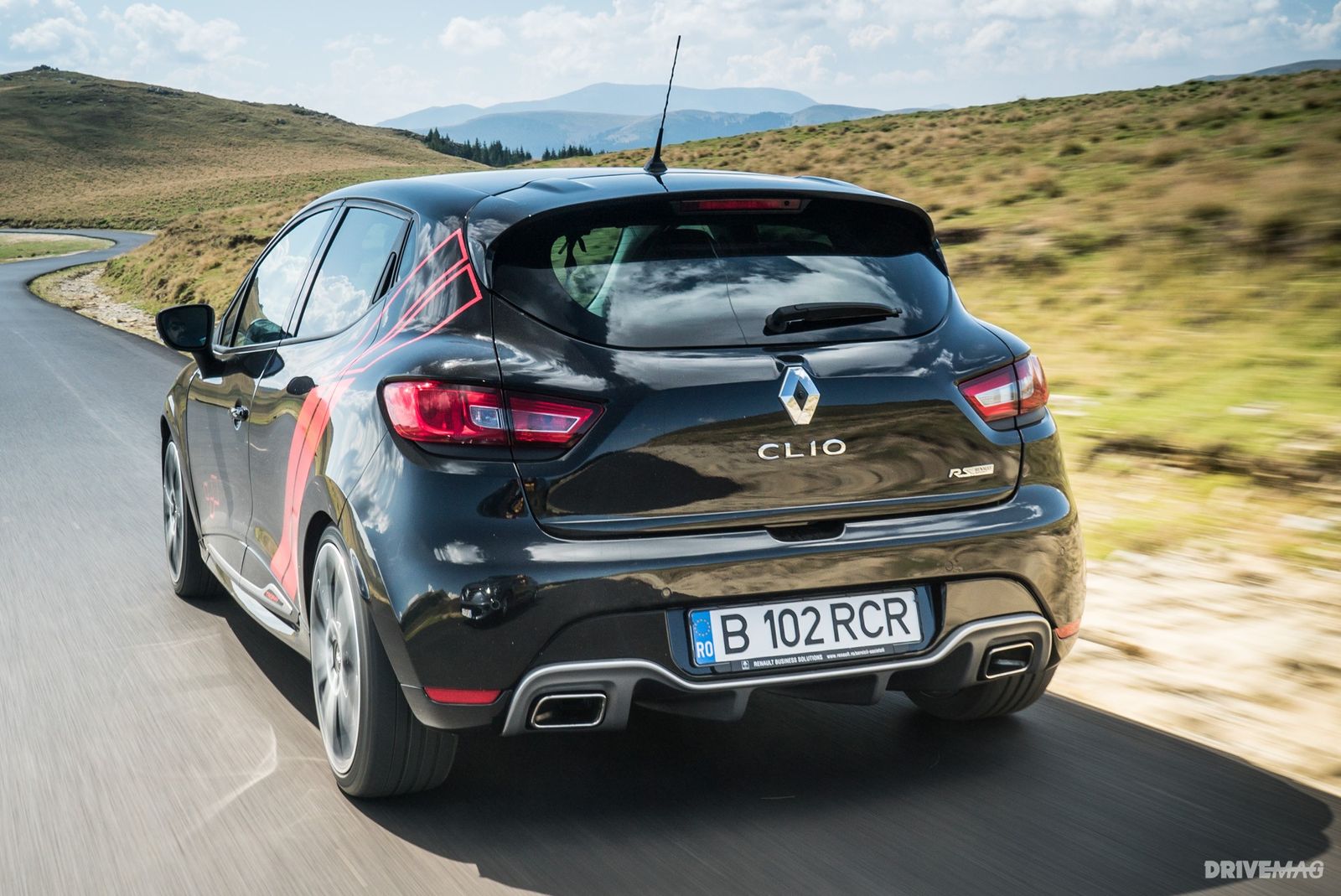 At €24,490, the Clio RS 220 Trophy looks like an accessible hot pack for a sportscar aficionado with a family man conscience. Unfortunately, in the same price range, there's also Clio's arch-rival, the Ford Fiesta ST200. And although the Fiesta doesn't come in a five-door body, is a bit more mature when it comes to moving your family around.