2016 Renault Megane Energy dCi 130 Test Drive: Vive la Révolution!
The guillotine was a sinister thing, but we're glad it rid us of the Megane III
To say the Renault Megane is an important model for the brand would be an understatement. The Megane and Clio are the bread and butter of Renault's lineup, so getting these models right is essential for the French automaker's prosperity.
Launched in summer 2016 across Europe, the all-new Renault Megane is a great departure from its predecessor. You see that right away, thanks to its more muscular and attractive appearance. The C-shaped headlamps, bigger grille, wide hips, and sleek taillights make it a head turner. Chances are you won't even notice a VW Golf or Opel Astra parked next to this car.
While looks are important, they can't guarantee success on their own. Renault knows that, and that's why it has given the new Megane a redesigned interior that offers more space, better quality materials, and the latest infotainment system. New engines have also been added, such as the 1.6-liter four-cylinder diesel unit our test car had. But do all these features make up a coherent package? Read on to find out.
https://cdn.drivemag.net/images/icons/inbrief-icons.svg
IN BRIEF
Recommended for:

Created for:

Hats off for:

Bang for the buck:
Powertrain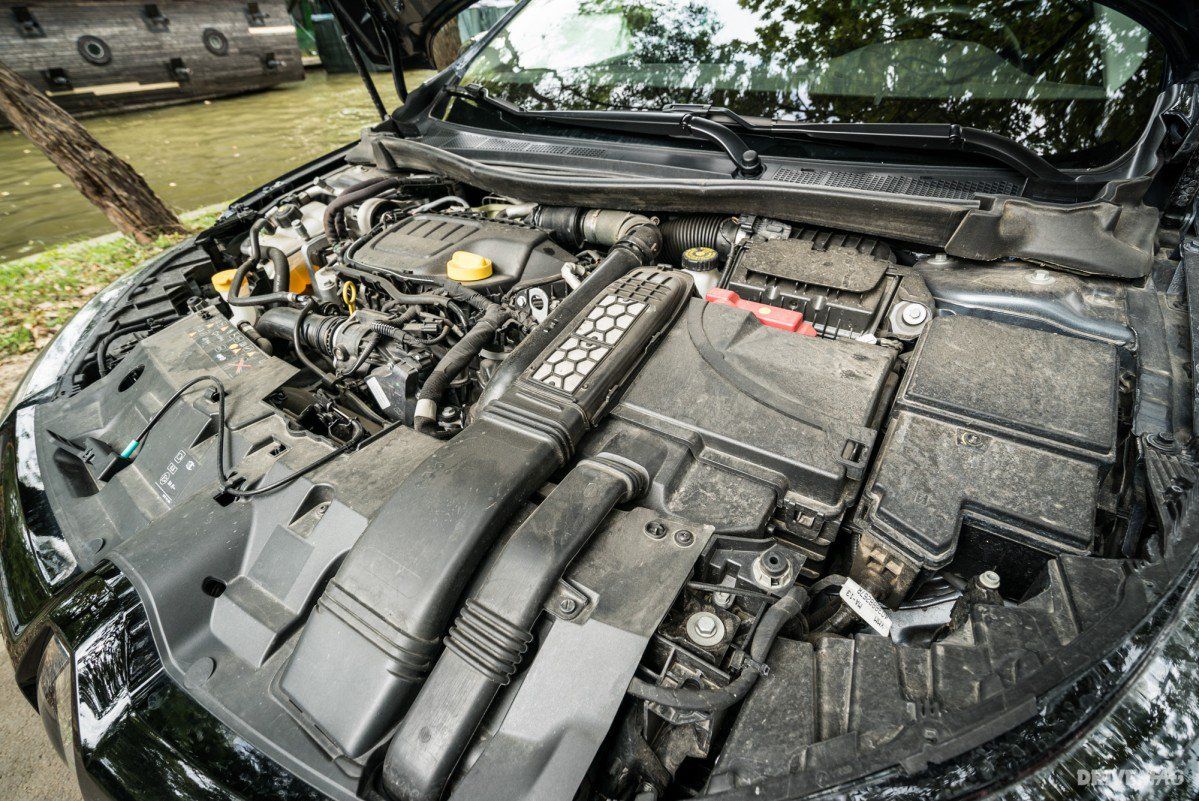 The new 1.6-liter dCi is the most powerful diesel unit offered on the Megane, with 130 PS (129 hp) at 4,000 rpm and 320 Nm (236 lb-ft) of torque from just 1,750 rpm. It's refined and punchy, especially if you keep it within the torque band. Do that, and it feels like there are more than 130 ponies under the hood. Unfortunately, under 1,500 rpm it feels quite dead.

Performance is not spectacular either, with the 0-100 km/h sprint taking 10 seconds flat. The engine works with a six-speed manual transmission that does a decent job but is not as precise as similar gearboxes from German competitors. Furthermore, the gear lever is rather tall for my taste.
---
Handling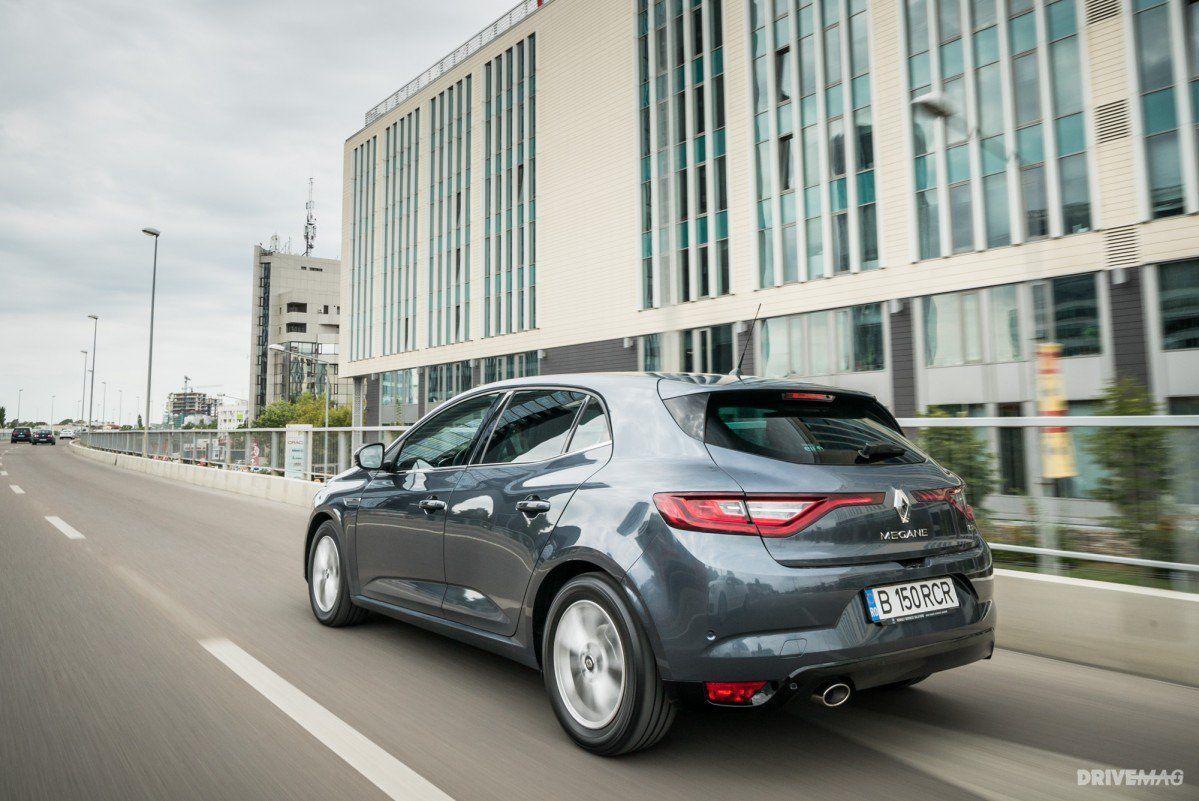 As long as the driver keeps in mind the fact that this is not a performance-oriented version, the Megane Energy dCi 130 is a reasonably fun car to drive. While body roll is present, the car sticks to the path you choose, thanks to the wider track and well-balanced chassis that offers good levels of grip. The electric steering is too light and does not convey much feedback, although the Sport mode fixes that to some extent.

In real life, though, most buyers won't even notice that — on the contrary, they will appreciate the fact that it's very easy and comfortable to use.
---
Safety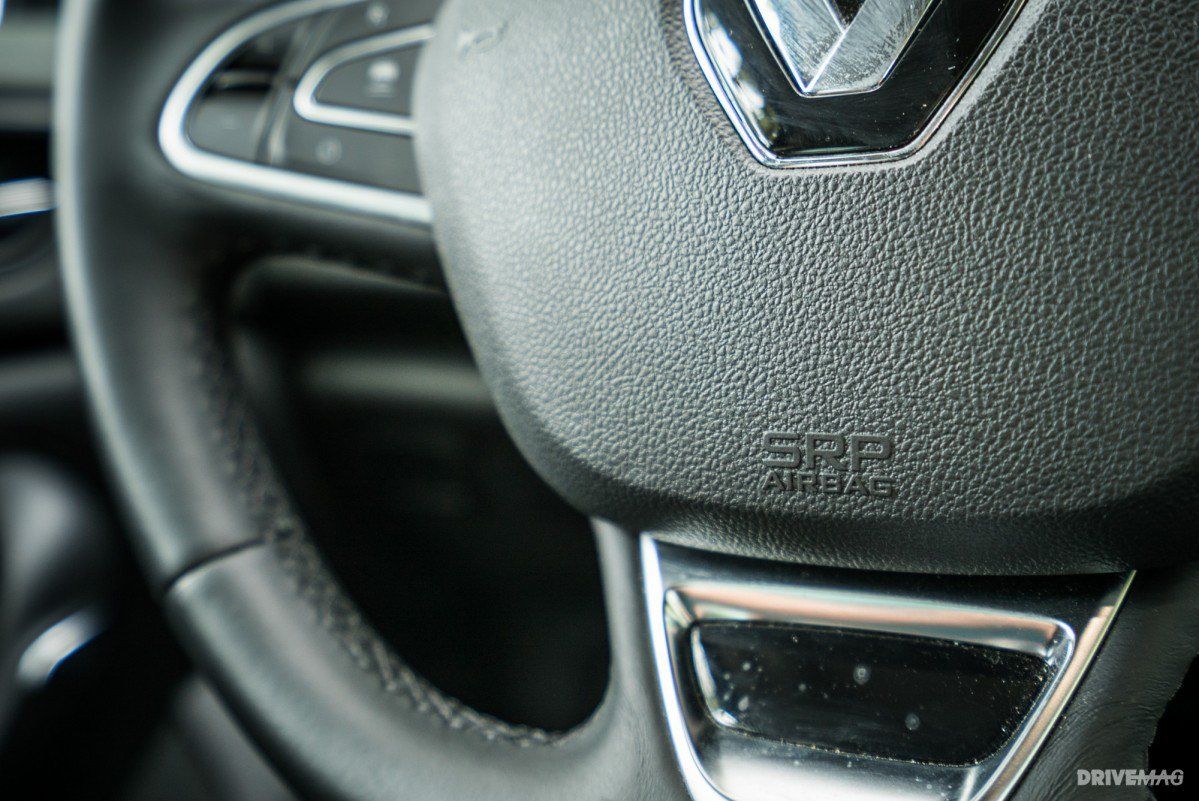 Like the majority of Renault's current models, the Megane has been awarded a maximum five-star overall rating by the Euro NCAP. While not best in class (that honor belongs to the Infiniti Q30), the Megane is very close. Standard safety features include ABS, ESP, hill-start assist, eight airbags, tire pressure monitoring system, and Isofix connectors on the rear bench.

The range-topping Intens trim level we tested adds an electric parking brake, rear parking sensors, and full-LED headlights. Optional features include adaptive cruise control, lane departure warning, emergency braking, and hands-free parking.
Comfort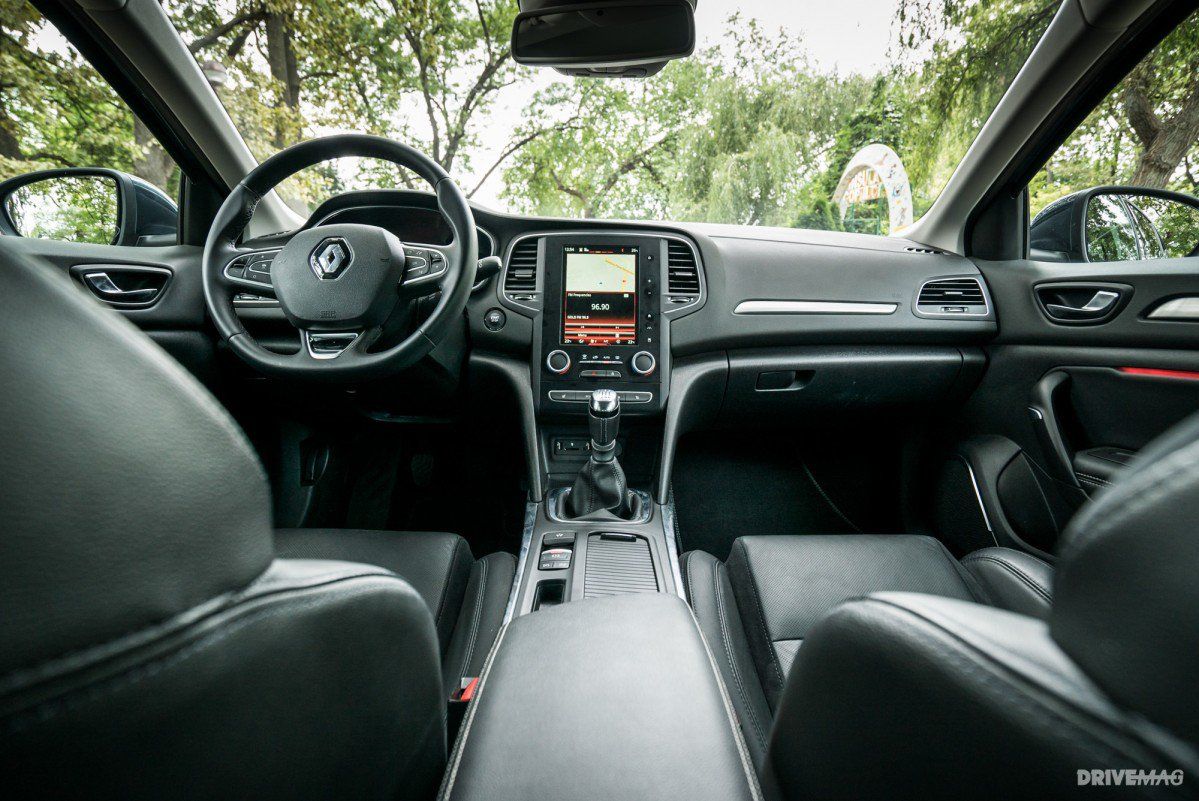 The suspension of regular Meganes like the one I drove is set up for comfort first and foremost, and that's how it should be on a family car. On good quality roads, the car feels very comfortable, but on poorer surfaces, the suspension makes irksome noises, and you get the feeling that the Megane hates potholes very much. The seats are comfortable, provided that they feature lumbar support.

The well-equipped Intens model I tested even had a massage function for the driver's seat. The noise perceived inside is within reasonable limits, but a VW Golf offers a more calm cabin.
---
Quality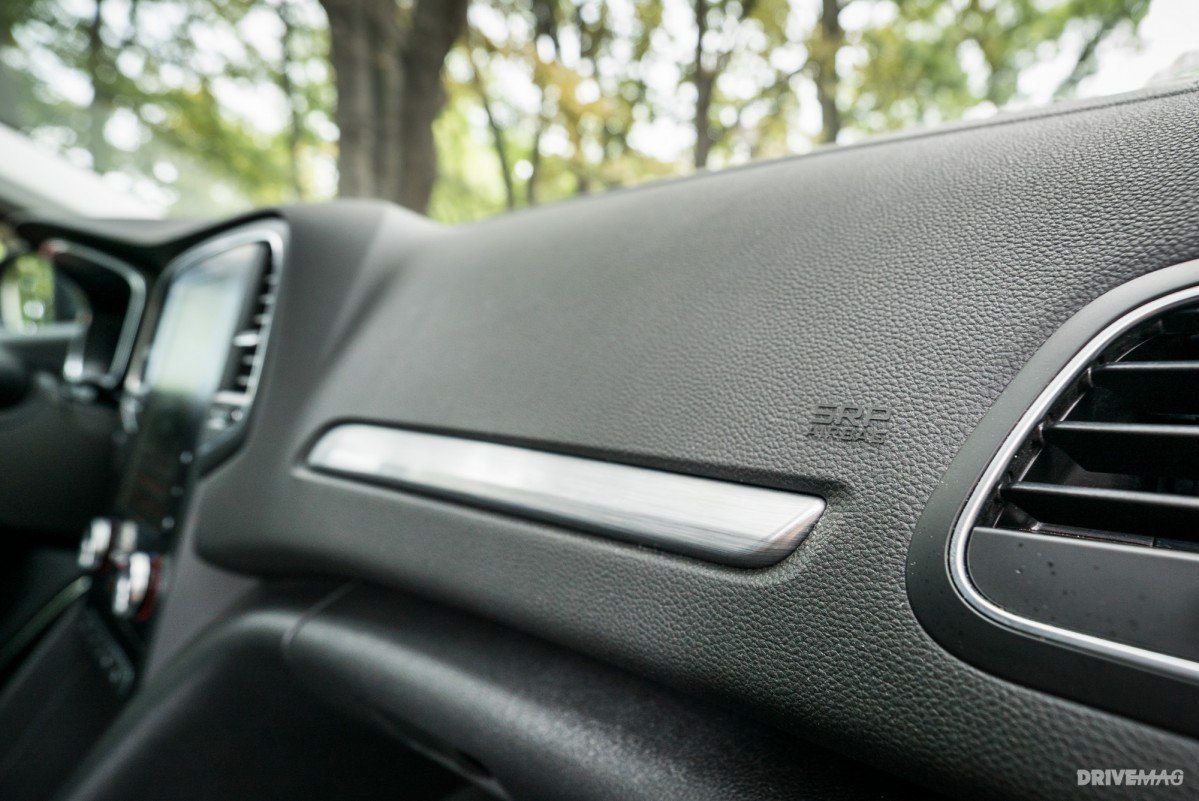 Things are not as spectacular on the inside as they are on the outside, but Renault did a decent job with the interior. The Intens trim level offers pretty much everything you need. Most of the areas usually touched by passengers feel good, but the plastics used on the lower half of the dashboard and door panels are hard and scratchy. The synthetic leather upholstery looks plasticky, so you're better off with a fabric upholstery.

Choose that, and your Megane will look better inside — not to mention you will save some money as well.
---
Practicality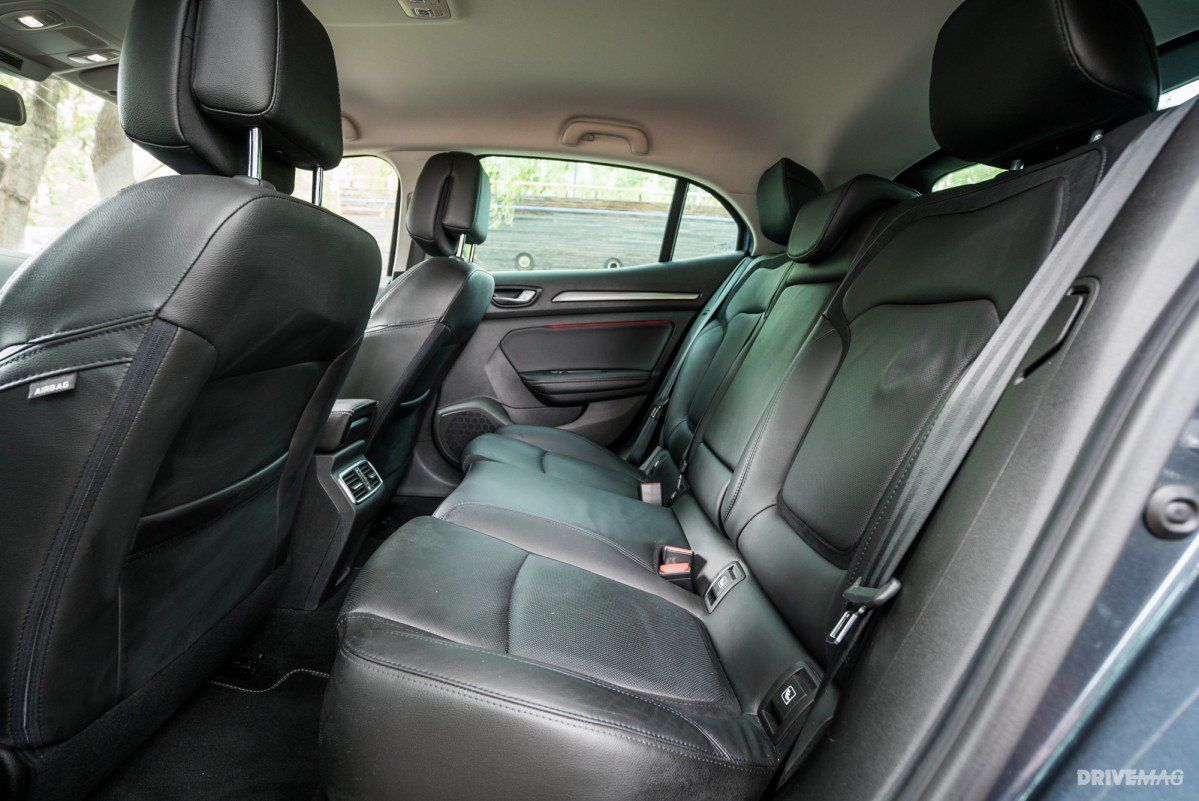 As the new Megane is wider and has a longer wheelbase than its predecessor, passenger room is significantly improved. While at the front there are no space constraints, the rear seat is not the ideal place for three passengers on longer trips, as the taller middle seat affects headroom and the center tunnel takes up legroom. The other two passengers sit much more comfortably, although the footrest is cramped under the front seats.

Cargo volume is generous for the segment, at 434 liters (15.3 cu-ft), but the low floor and wide lip makes loading heavier items a pain in the back — literally, that is.
---
Infotainment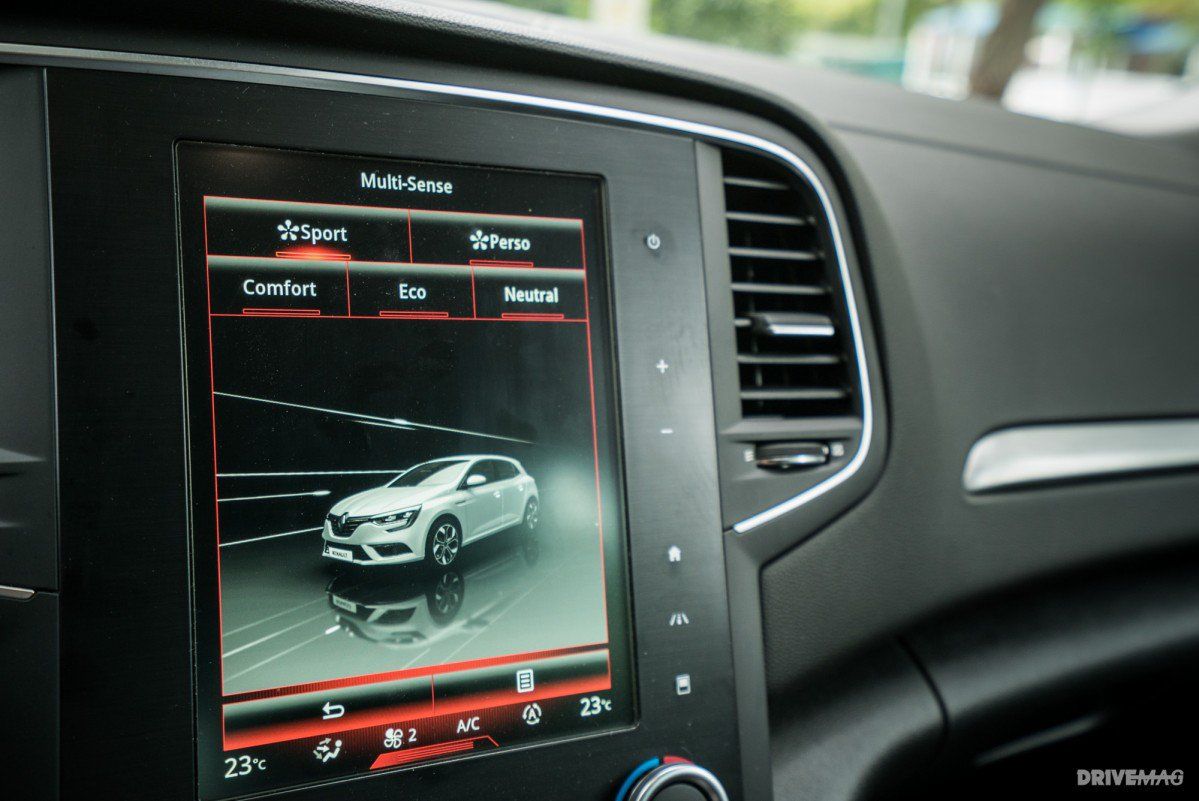 The model comes with the R-Link 2 infotainment system which I strongly recommend. The 8.7-inch tablet is very responsive and intuitive, although it has a big downside: you have to use it to access the climate control system, as Renault didn't fit separate buttons for that. That is neither ergonomic nor safe, as the driver's attention gets distracted for too long.

The only standalone dials are for adjusting the temperature, but to turn on AC and set fan speed you have to use the touchscreen. If you select the R-Link 2 with the portrait-oriented display, you also get a customizable digital instrument panel, which is cool.
Efficiency
Most buyers who prefer diesel-powered models think about fuel economy, first and foremost. Equipped with the 1.6-liter turbodiesel engine, the French hatchback does not disappoint — quite the contrary. Official average fuel consumption is 4.0 l/100 km (58.8 mpg US), but during our time with the car fuel economy settled at around 6 l/100 km (39.2 mpg). That's an excellent figure for a roomy car that weighs almost 1.4 tons.

However, Renault offers an even more frugal and significantly cheaper diesel variant for the Megane: the 1.5-liter dCi available with either 90 or 110 PS.
---
Equipment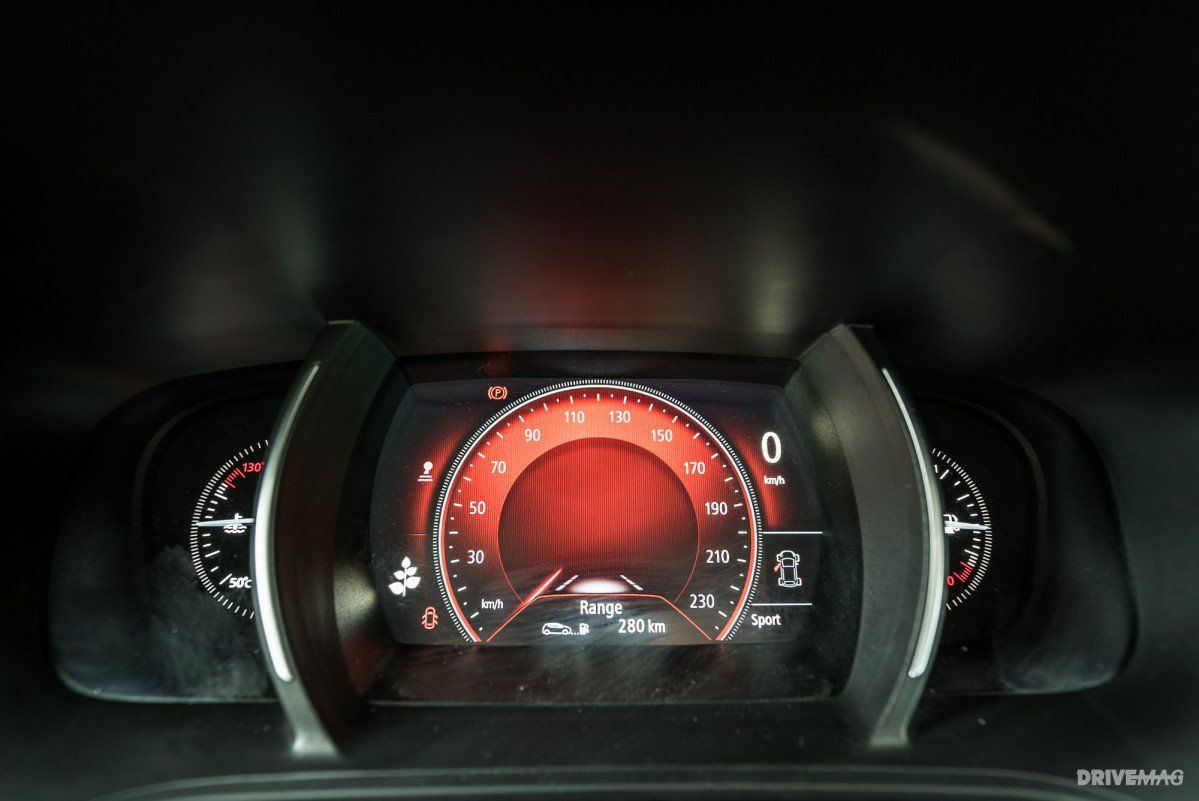 Entry-level Meganes get essential standard features such as air conditioning, front power windows, heated power side mirrors, LED DRLs, turn signals, and taillights, split-folding rear seats, and Stop & Start, among other things. The Intens trim level adds amenities such as a digital instrument panel, Multi-Sense driving mode selector, R-Link 2 infotainment system with 7-inch touchscreen, heated front seats, 16-inch alloy wheels, ambient lighting, and more.

Highlights among the optional features include the Easy Parking and Drive Safely packs, head-up display, panoramic roof, portrait-oriented 8.7-inch touchscreen, and a BOSE sound system.
---
Acquisition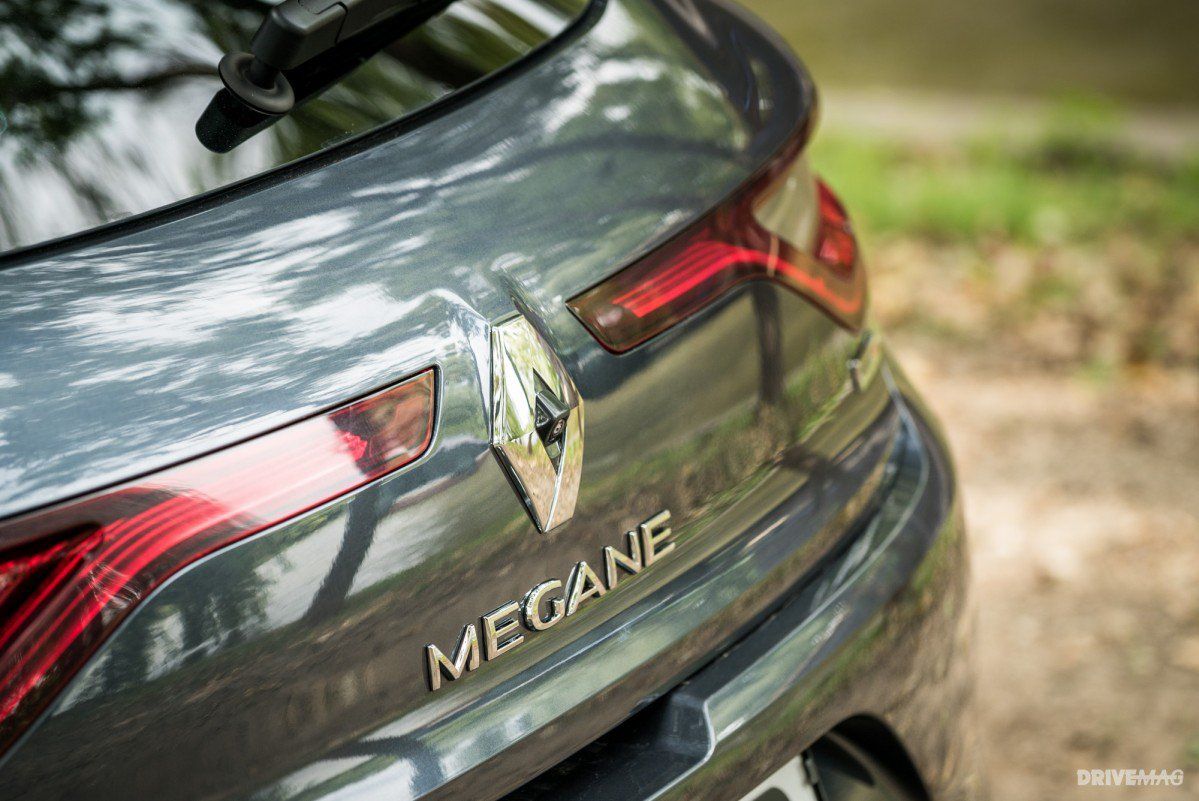 The 1.6-liter diesel engine is only available on the well-equipped Intens trim level, which explains why prices start from €25,090 in Germany. If you start crossing boxes on the list of optional extras, you can easily find yourself with a €30,000 Megane, which is quite a lot for a diesel-powered family hatchback. While the 1.6-liter diesel unit is the best in the lineup, I'd recommend the much cheaper 1.5-liter diesel which has up to 110 PS (109 hp). The trade-off in performance is minimal while fuel efficiency is even better.