Skoda finally nails car styling and mixes it with the usual blend of pragmatic qualities
Overall Score 90/100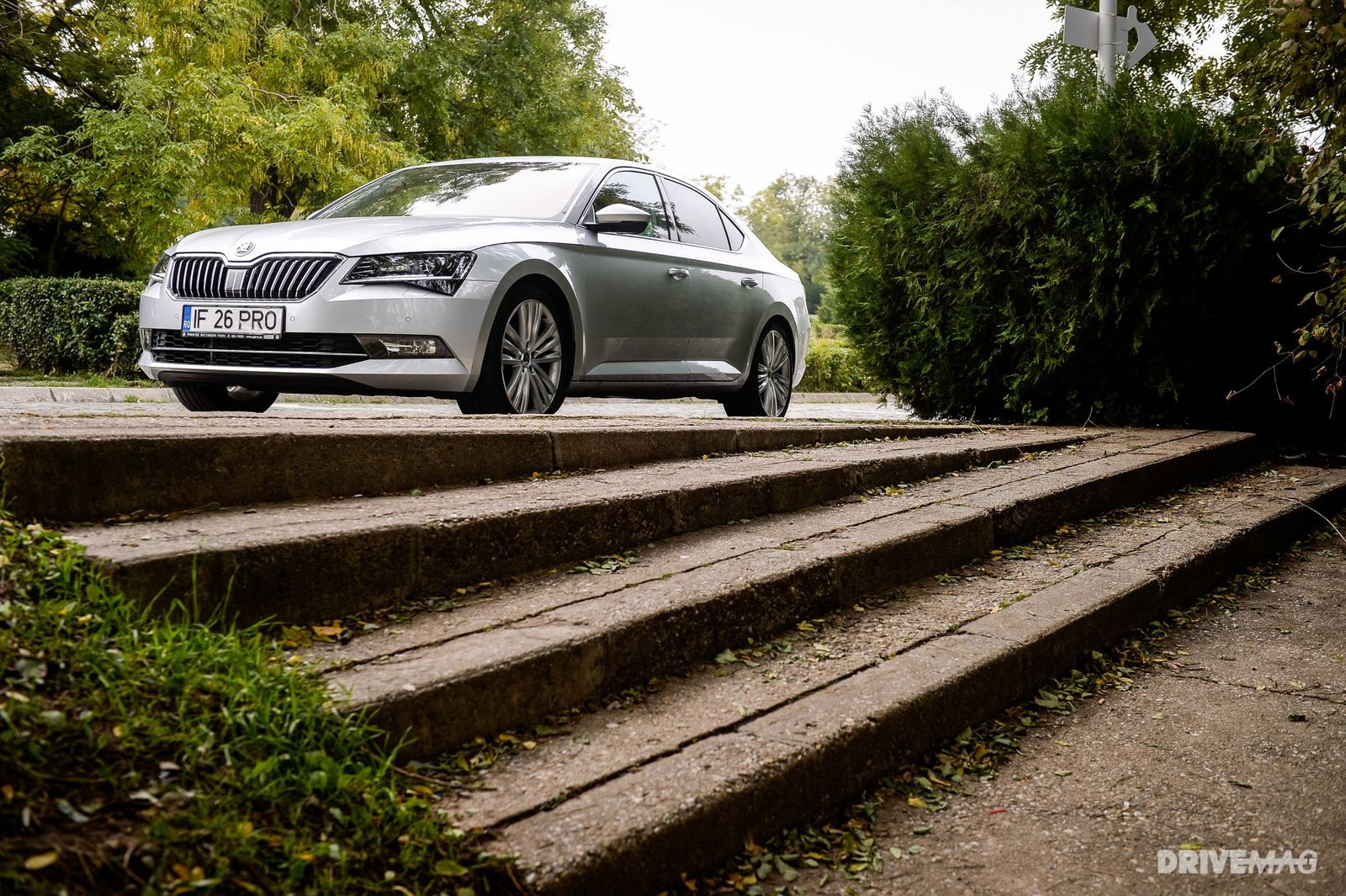 The Skoda Superb has come a long way since its first generation. That car actually looked like a stretched and simplified Passat, while the next one looked like a car-sized pile of vomit. This latest one, though, is smashingly good looking, has just as much space as you've come to expect from the Superb nameplate and a sprinkling of premium features.
No, really, it's one of the best looking sedans on the market, at any price point, and if you spec yours like our tester, with the optional LED headlights and wheels measuring at least 18 inches in diameter, then you might even turn a few heads.
Don't get the 2.0-liter TSI turbo, though, as there's really no need for anything more than a 150 PS diesel under its bonnet. The DSG gearbox you can do without as well, as it's not the smoothest in the business and VW group manuals feel very positive and pleasant to use.
Photos: Dragoș Savu / Video: Ionuț Ivana
---
IN BRIEF
RECOMMENDED FOR:
Families, Managers, Sales Agents, Seniors
CREATED FOR:
Highways, Urban Driving
HATS OFF FOR:
Comfort, Engine Power, Ergonomics, Luggage Space, Modularity, Passenger Space, Safety
BANG FOR THE BUCK:
Excellent
---
DRIVE
Powertrain 10/10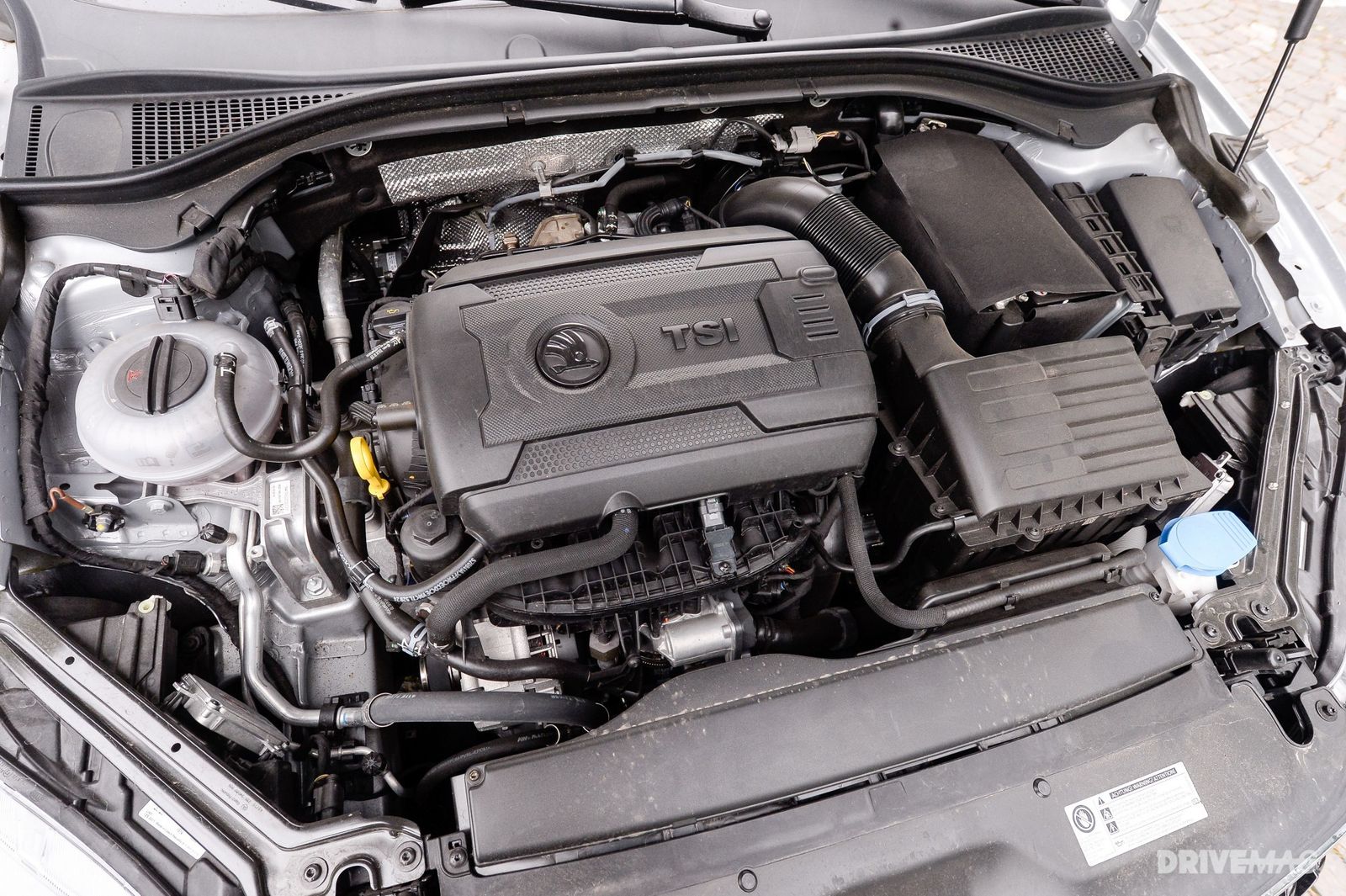 Our tester came with one of the least popular engines, the 220 hp TSI unit hooked up to an automatic six-speed DSG transmission. The combo is definitely a good one, even with the transmission's occasional jerkiness, yet it makes up for that in shift swiftness.
The car can sprint to 100 km/h or 62 mph in seven seconds dead and reach a top speed of 245 km/h / 152 mph and from behind the wheel if feels every bit as fast as the figures suggest. The GTI-esque engine pulls strongly, thanks to 350 Nm from 1,500 rpm and this is a car definitely suited for fast cruising above all else.
---
Handling 8/10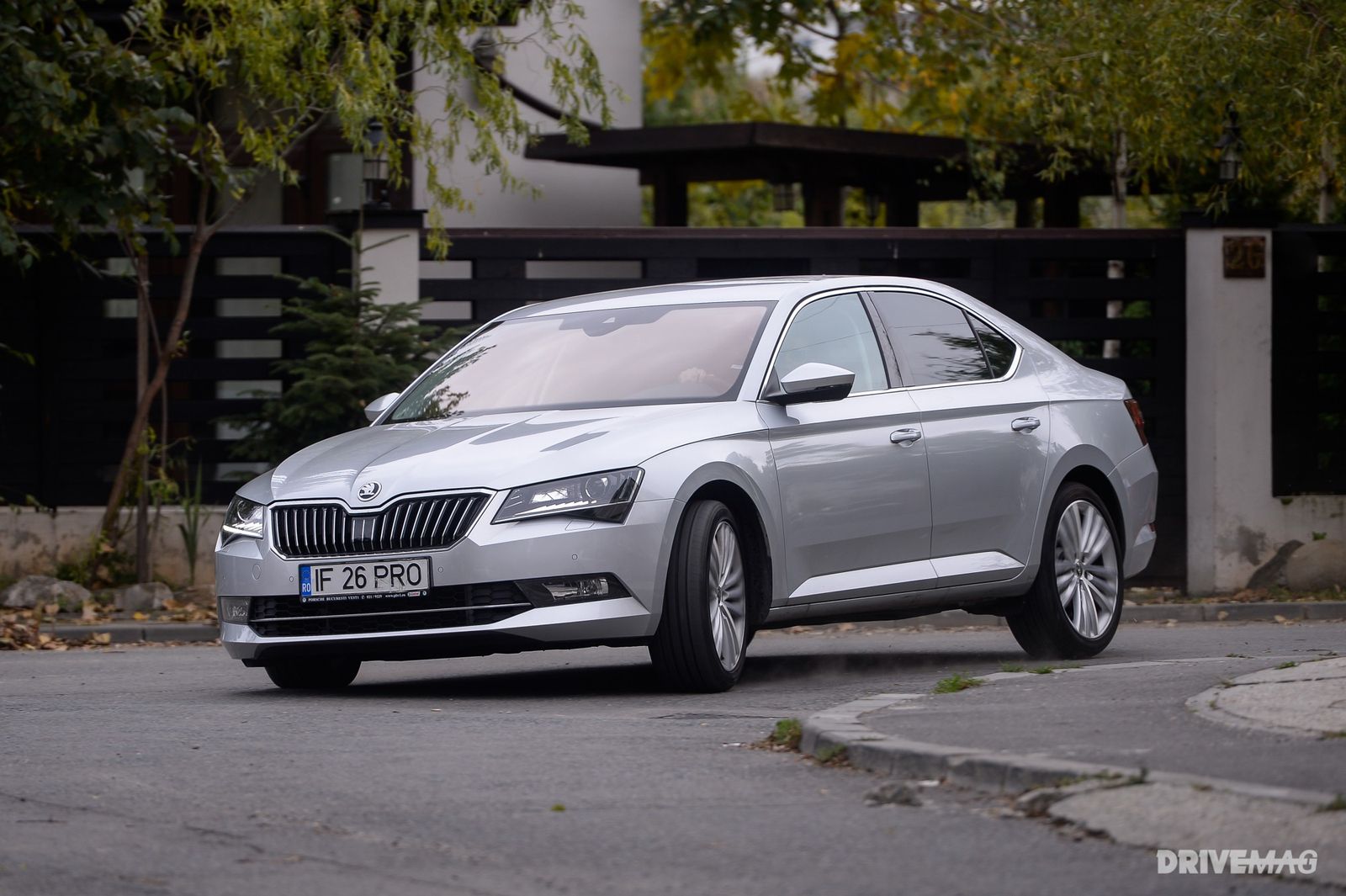 Handling is not the Superb's forte. Sure, the car corners with precision and little drama, but it just feels annoyed the fact that it's being hustled. Even when you set off from a standstill and do so with your right foot firmly planted into the carpet, the front wheels of our FWD-only tester had a tendency to skip off the tarmac in a manner which made you not want to repeat the experience.
It won't understeer into a tree or snap out of control under hard cornering, but you won't really derive much pleasure from being at the helm; you'll just want the trip to be over with.
---
Safety 9/10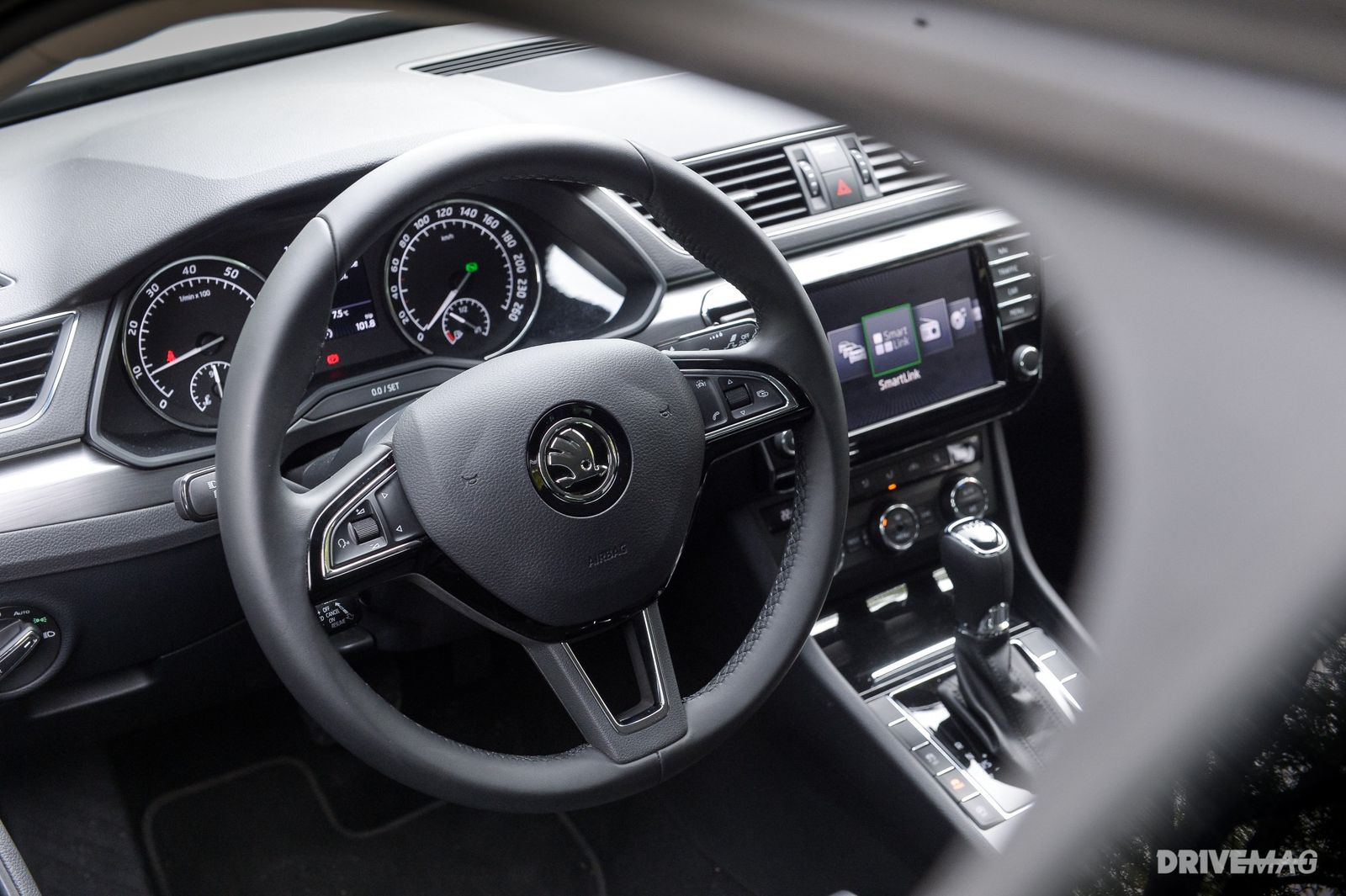 The Superb scored highly when it was tested by Euro NCAP two years ago. It provides good protection for adult passengers and kids in child seats, as well as pedestrians. It does lack the option of adding an airbag for the front passenger's knees and its active safety aids are not the most advanced, but overall it's a sound safety package.
---
INTERIOR
Comfort 10/10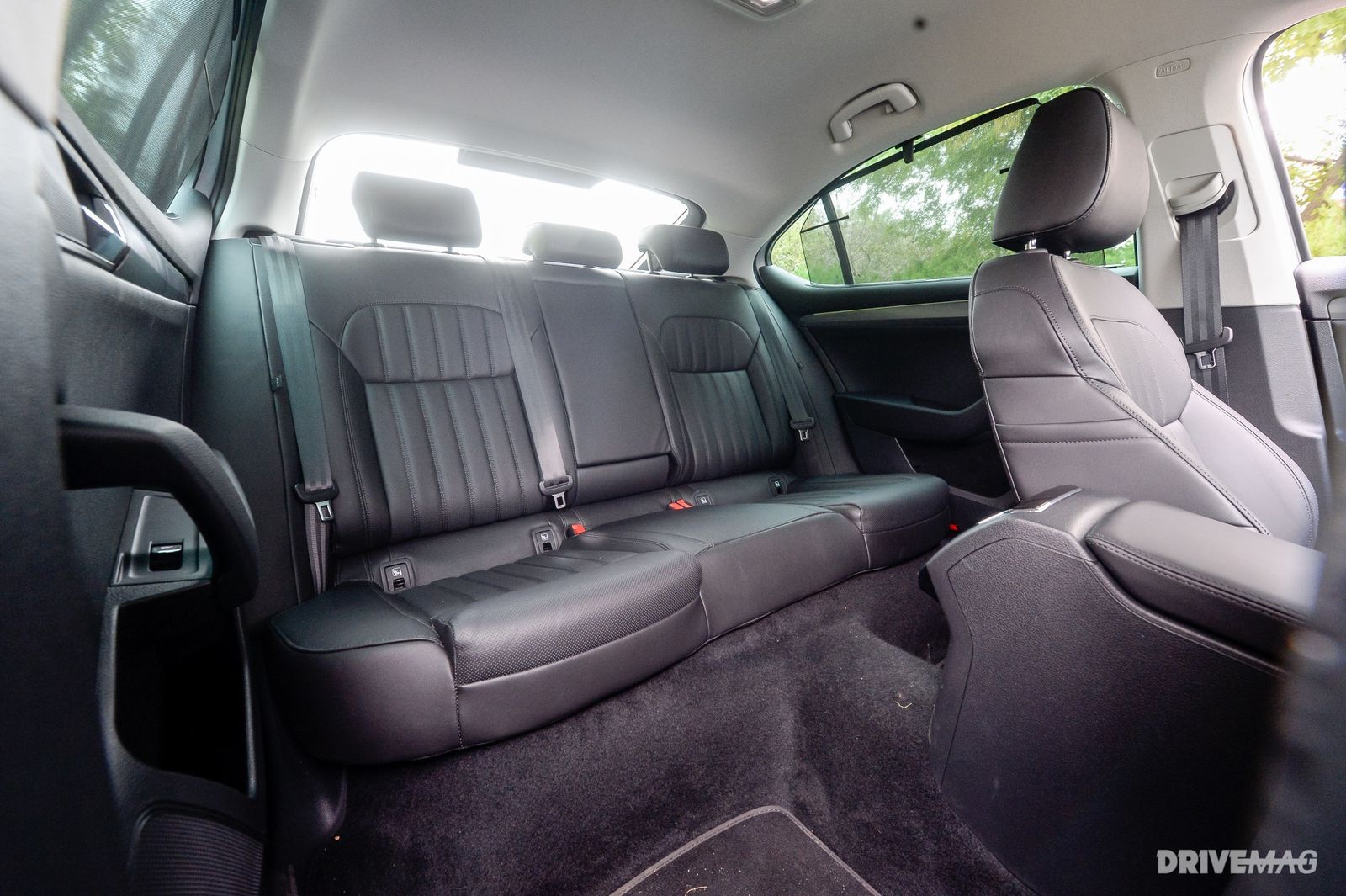 The Superb we tested came with optional leather seats with electric adjustment for the fronts, as well as heating and cooling, with the latter being surprisingly effective.
The front seats are refreshingly soft for a new car, the leather they're clad in feels upmarket and the sense of spaciousness is always present, no matter where you choose to sit.
Even if you are forced to travel on the rear middle seat, you'll still not die of back ache or foot cramps on longer journeys. The other two rear seats are ridiculously comfy, helped by having long seat bases and Audi A8 levels of legroom; it's just a shame you can't do anything to move/recline the rear seats to make the most of that space – frankly, it's just wasted most of the time as there's only so much time you can spend wiggling your feet before you get bored…
---
Quality 9/10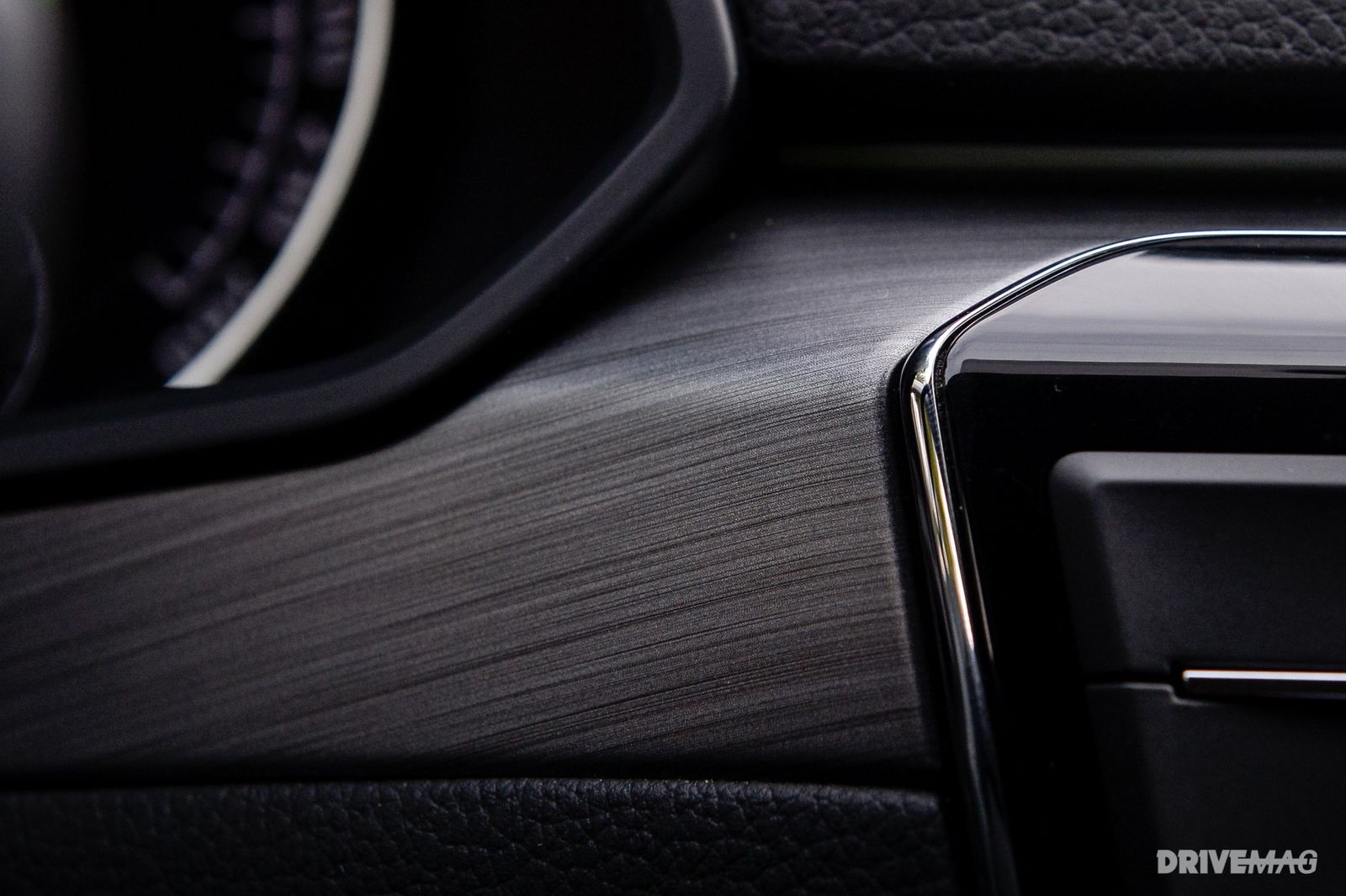 The Superb is a mixed bag when it comes to quality. The materials used in the higher reaches of the cabin are oh-so squishy, but the other plastics, the ones used lower down and in harder-to-reach places just feel nasty, thin and quite brittle.
It's also not put together as well as the VW Passat, a car that really does feel premium without wearing a premium badge. The Superb is about three quarters of the way there in terms of perceived poshness, but then again you do pay less for it.
---
Practicality 10/10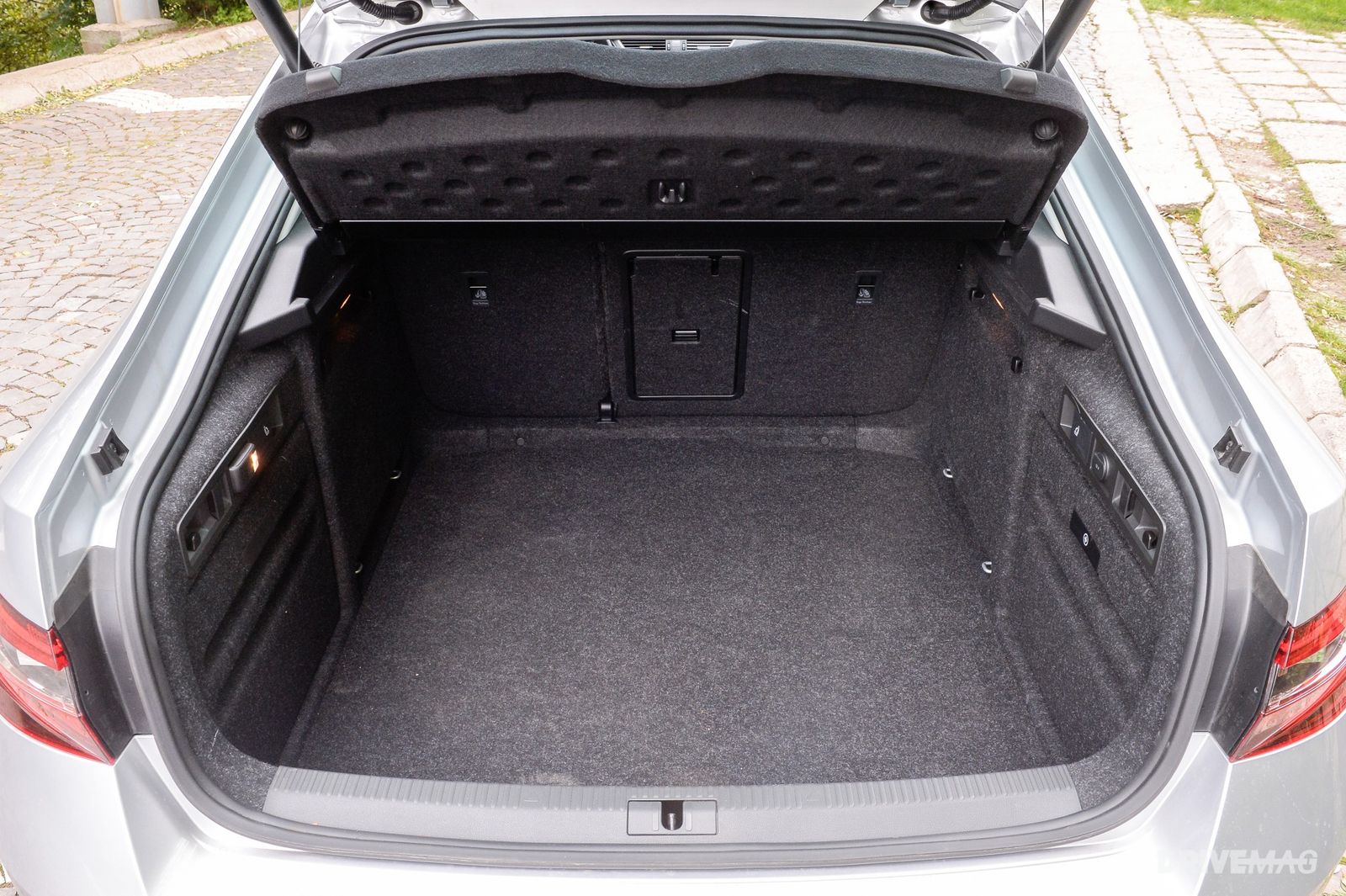 Few sedans and/or estates can match the Superb when it comes to accommodating people and their things. It not only has a ginormous trunk (625 liters without the rear seat backrests folded), but it has many cubbies most of which also rank highly on the ginormity scale – the front armrest cubby easily has enough space for a colony of gerbils; they even have a secret underfloor compartment to discover in there…
---
Infotainment 9/10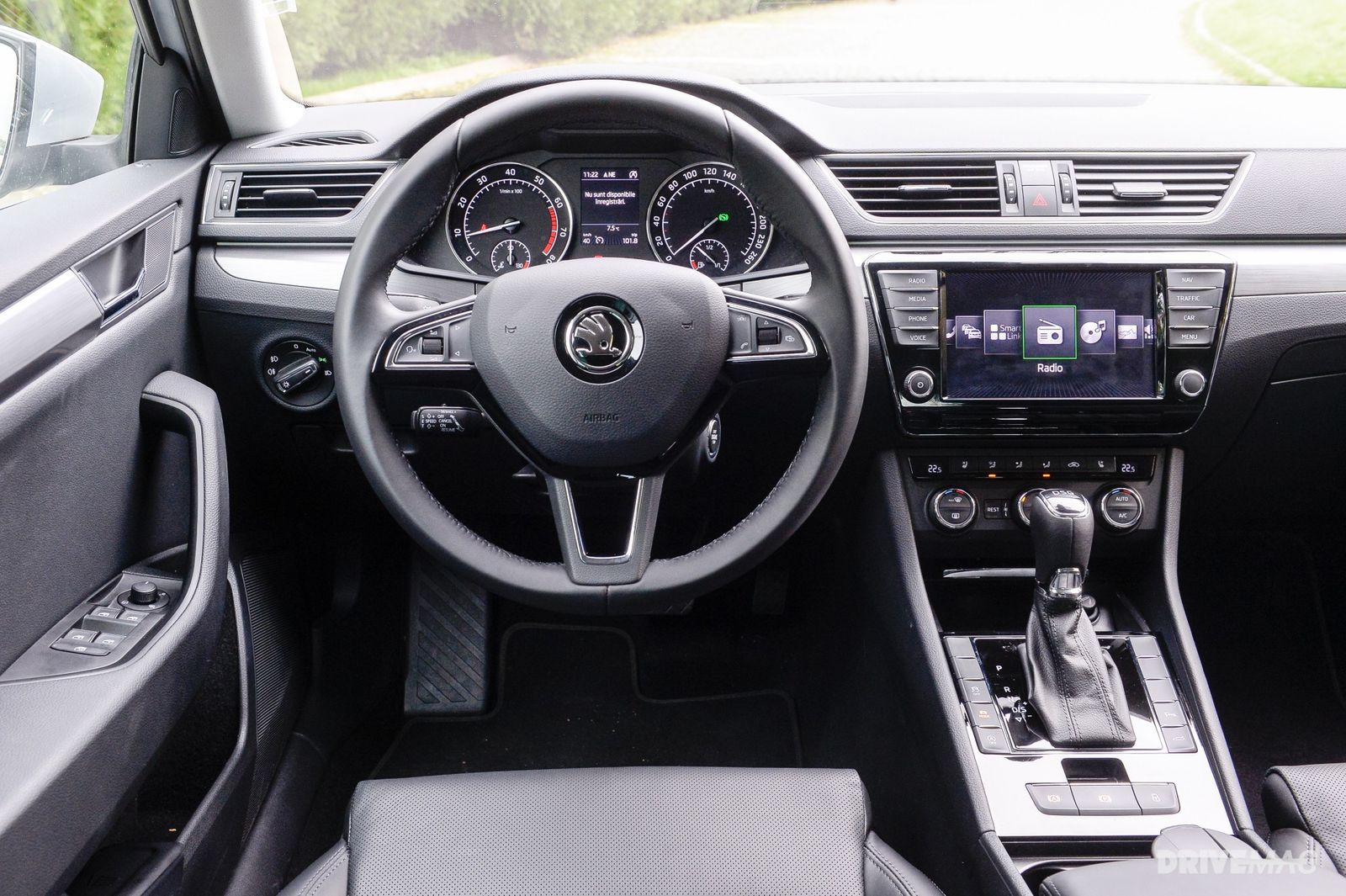 The Superb has the same high quality infotainment as any modern VW group car and it's just as good in the Skoda.
---
BUDGET
Efficiency 7/10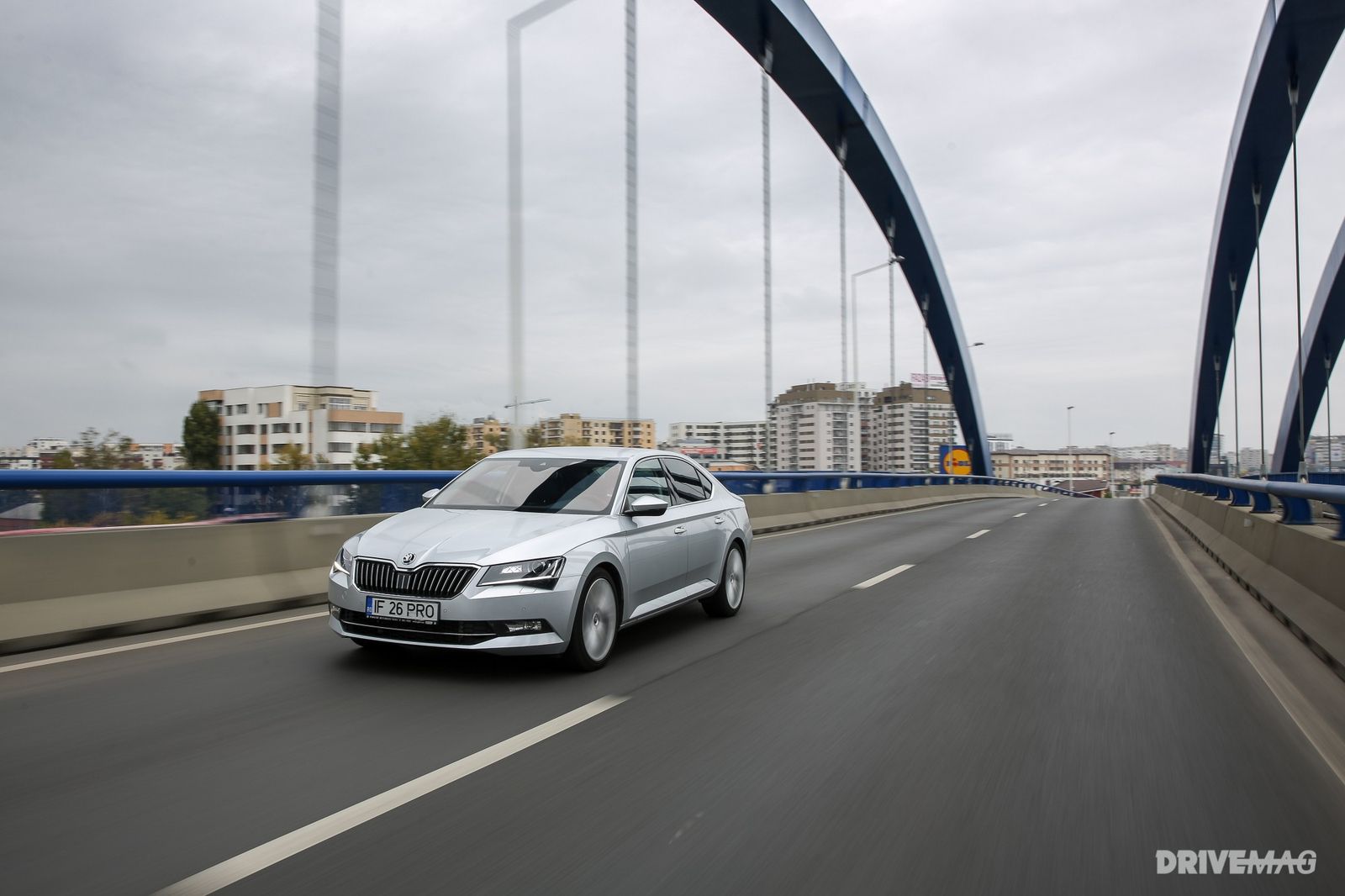 Efficiency was certainly not the byword for our Superb tester which got nowhere near its manufacturer claimed figures. We won't say how much we managed to average, but let's just say it's a figure not at all flattering for the car…
Just get the 150 PS diesel with the manual six-speed and you'll not only be promised better economy but you'll also get much closer to what the manufacturer claims.
---
Equipment 9/10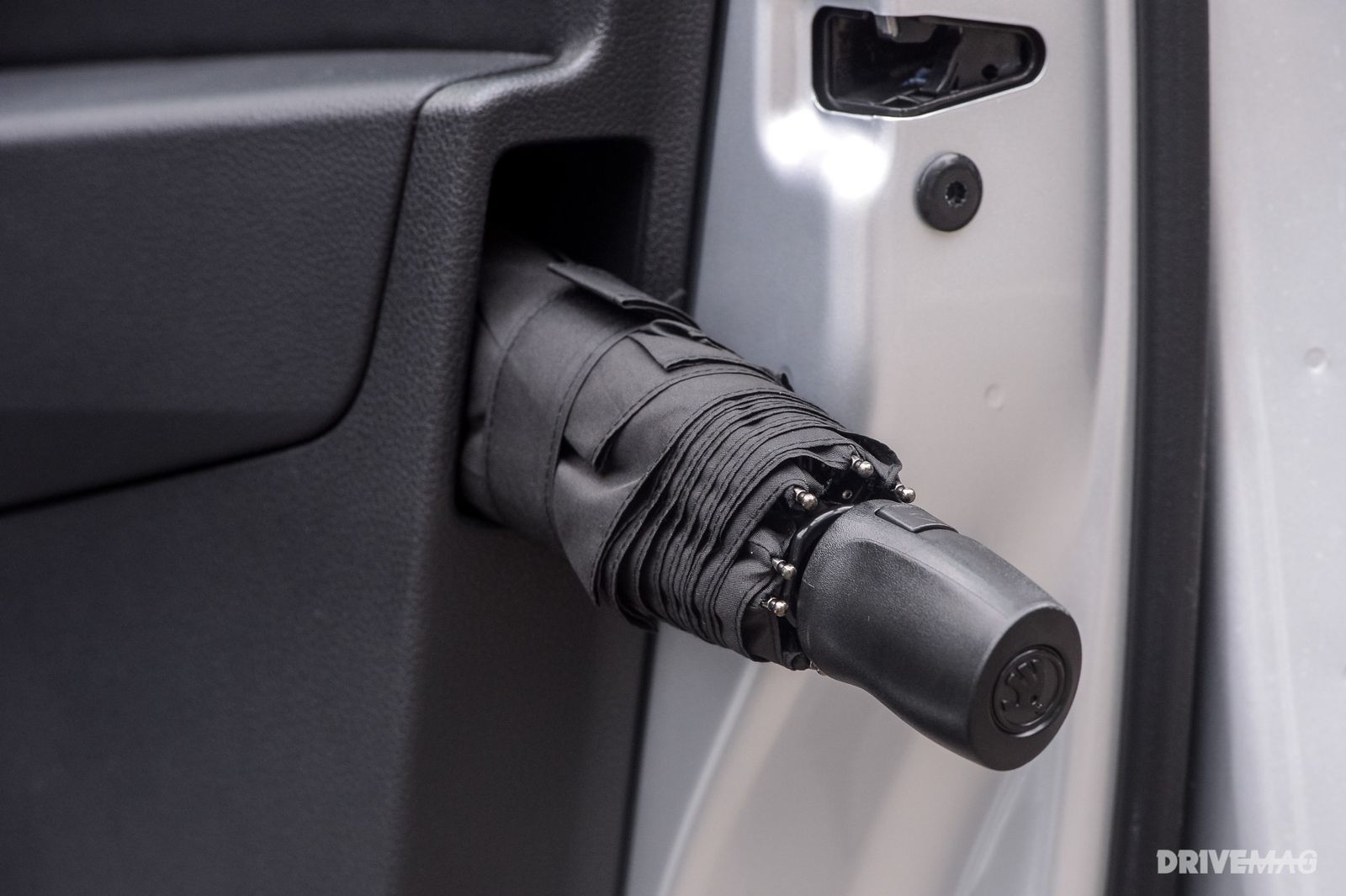 Our Style trim level tester came with all the goodies you'd expect from the highest spec model offered beneath the plush L&K model. If you spec it like this, with the leather interior, mood lighting and bigger infotainment screen, it really does exude an air of subdued luxury.
However, you don't have to do it as it's somewhat at odds with the car's fairly affordable character. All you really need are the safety aids, parking sensors, the LED headlights and nothing more as even base models come well equipped.
---
Acquisition 9/10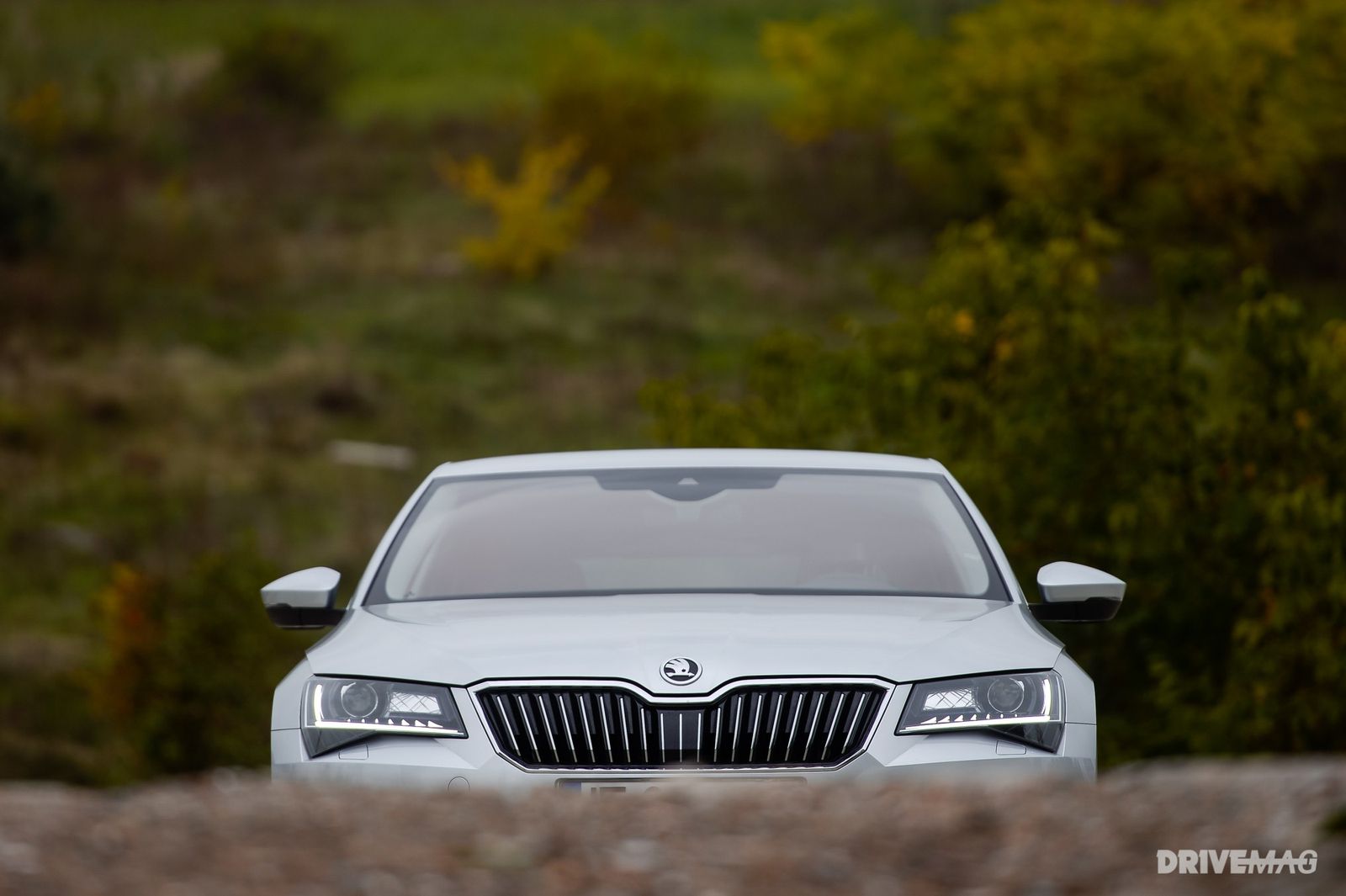 The Superb is a strong proposition in its budget bracket. It's easily got the biggest interior in its class (even if the Mazda6 is about the same size on the outside) and it has many other talents that people who value pragmatism will appreciate.
It's a great choice for ferrying people to and from airports, as a day-to-day commuter car, as well as vacations. Its spaciousness recommends it for any number of tasks and it's down to how you spec it that ultimately sets its final role.
Buy a Superb if you're all about getting from point to point and don't really care for flamboyance, soul or passion. The latter three are nowhere to be found in the Superb, and it's in this area where rivals trump it, yet they don't offer the same pragmatic qualities that it does.