Roomier inside, sharper than ever to drive and look at, as well as more luxurious-feeling and more efficient, the new Tiguan is a great reason not to buy a proper estate car
Overall Score 85/100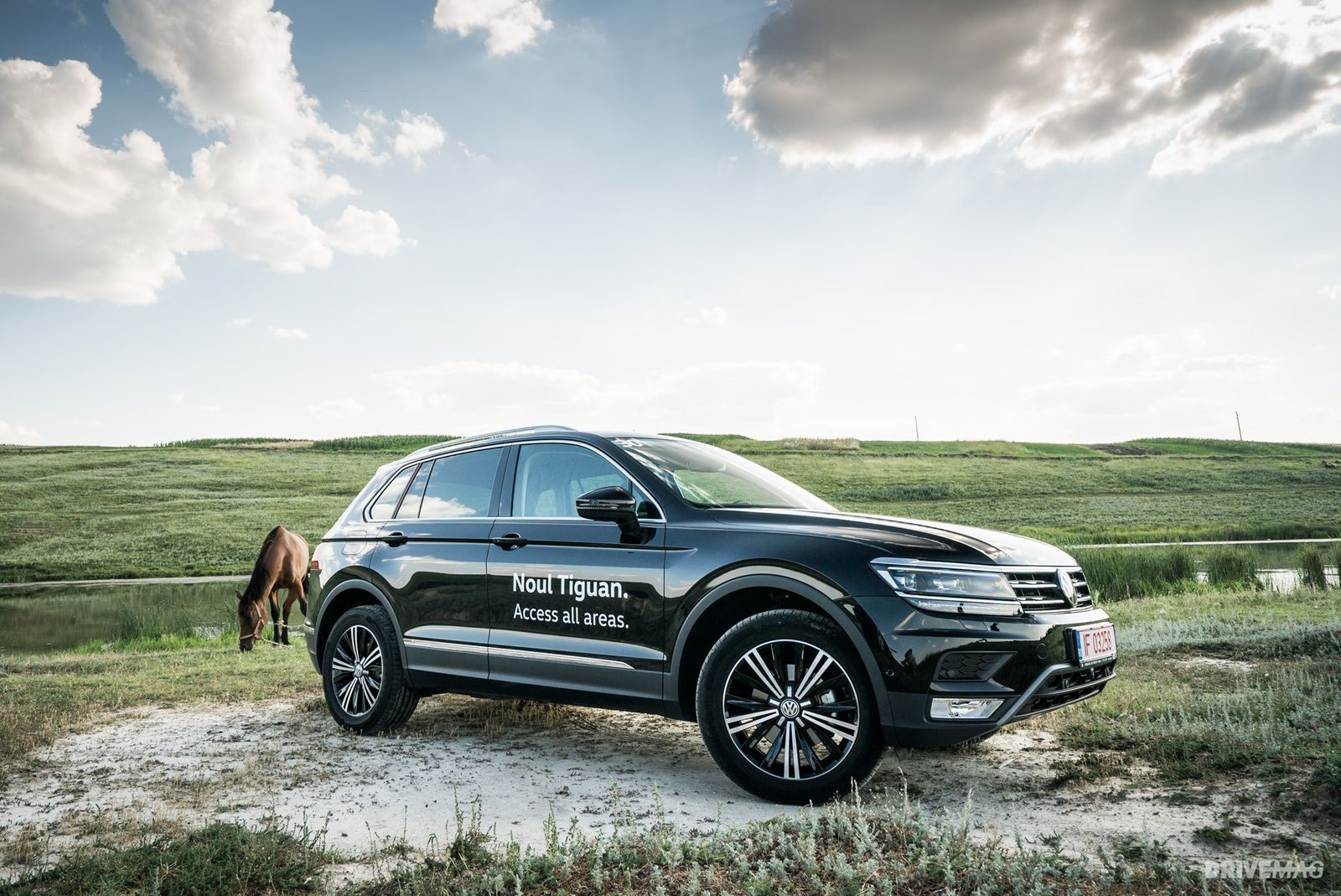 The VW Tiguan is one of the world's most popular crossovers (with over 2.6-million examples sold), but in my book it wasn't really that appealing in its previous generation incarnation. It was a bit too bubbly-looking and just lacked character, something which has been addressed with the latest model.
If you were to put old and new Tiguan side by side, you'd be hard pressed to tell they were in any way related. And actually, aside from the nameplate, they kind of aren't.
The new MQB-underpinned crossover is bigger, more angular and considerably more stylish than before. It is a revolution in design from one model to the next that's completely not like VW – but we approve and we think this new one has a lot more going for it.
On the move it's mostly quite, has an excellent ride on the motorway and in as-tested guise, the 150 PS diesel engine hooked up to a DSG gearbox proved a strong combo; we didn't get to try it out in low-grip situations though, but it did have all-wheel drive for when the going got slippery.
---
IN BRIEF
RECOMMENDED FOR:
Families, Sales Agents, Seniors
CREATED FOR:
All Terrain, Highways, Urban Driving
HATS OFF FOR:
Comfort, Ergonomics, Gadgets, Modularity, Passenger Space
---
DRIVE
Powertrain 7/10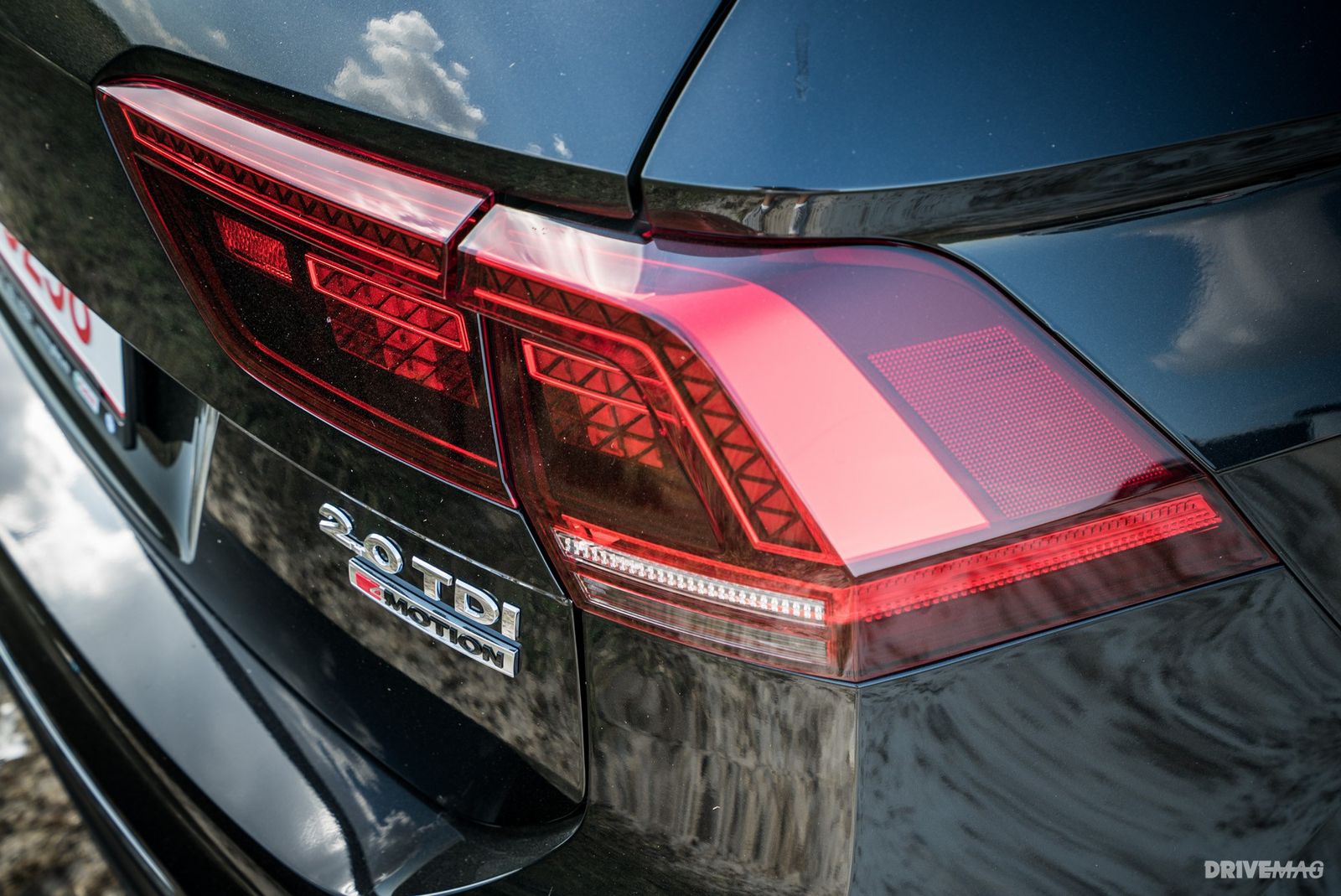 The 150 PS diesel with 340 Nm of torque sending its power through seven-speed automatic gearbox is able to push the car to 100 km/h or 62 mph in 9.4 seconds, but on the move the torque makes gives it an effortless feel. It's a strong unit overall, but it's not as refined as what rivals are offering in the segment – there' just a bit of gruffness at certain rpms, although when you are cruising on the open road, it does quiet down.
It's not that heavy, for how big it looks from the outside, weighing in at 1,673 kg or 3688 lbs, so until aerodynamics come into effect, at over 140 km/h or around 80 mph, it pulls quite strongly; whether or not you really need the more powerful 190 PS 2.0 TDI is debatable and it should be a decision you make after you've test driven both variants.
---
Handling 7/10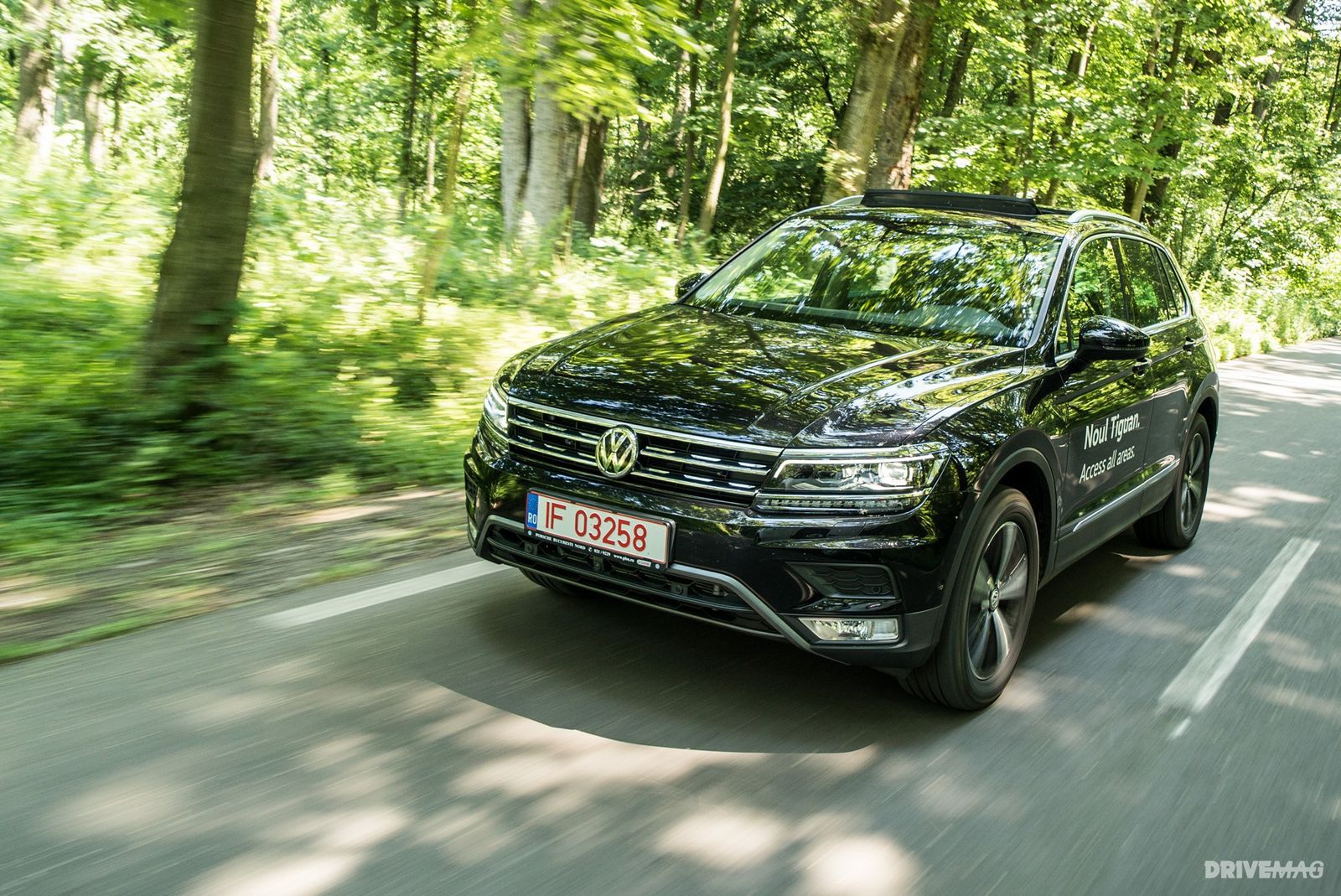 The Tiguan is no nimble hatchback, and some situations will render it cumbersome in the city, but overall it's a good compromise between cornering poise and comfort, with a predictable bias towards the latter.
It rolls through the corners quite significantly, but the tradeoff is its very pleasant ride which for most buyers will be desired over sporty cornering ambitions.
---
Safety 10/10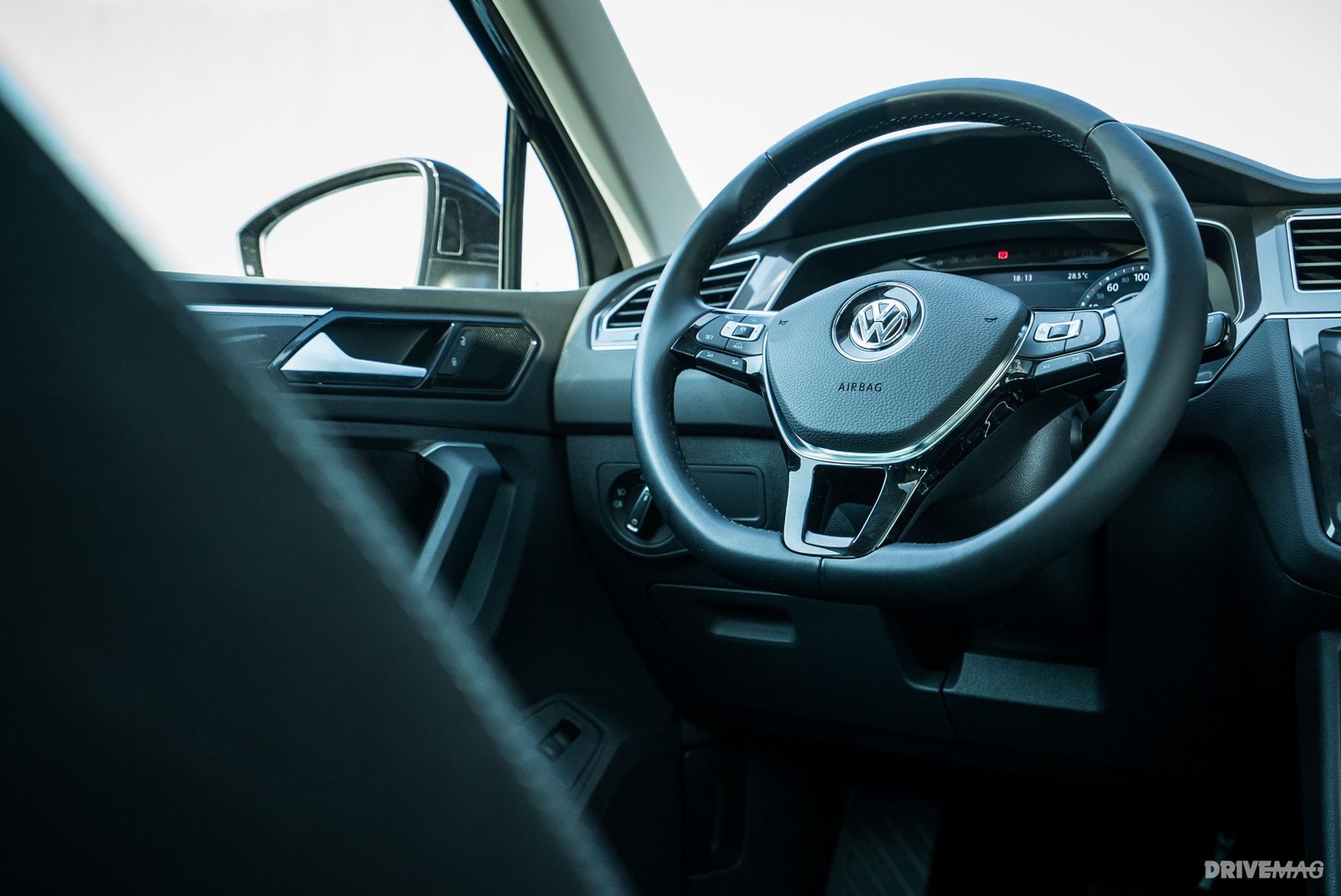 You can get the Tiguan with a whole slew of active and passive safety aids. On the active front, our tester came as standard with Adaptive Cruise Control, Front Assist and City Emergency Brake, Lane Assist, Light Assist, Self-Parking, Multi Collision Brake among others.
It also had the optional Area View (which uses cameras to show a virtual rendering of your surroundings in 3D) and a rear-view camera.
Euro NCAP tests suggest it's structurally sound too, scoring an impressive 96 precent for adult protection; the Insurance Institute for Highway Safety (IIHS) has not yet tested the Tiguan, as its US debut is planned for later.
---
INTERIOR
Comfort 9/10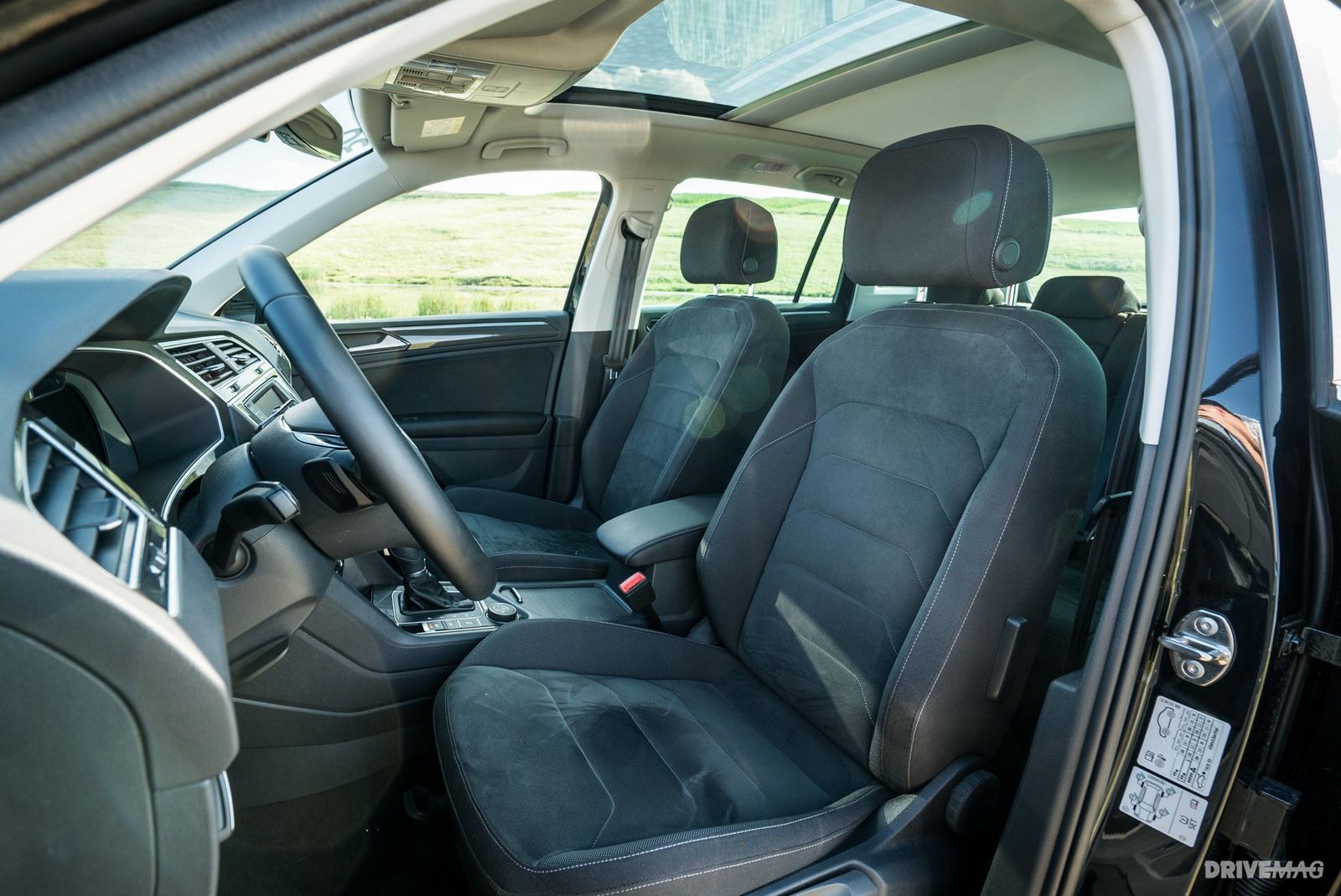 It's here where the Tiguan excels. It's a great family carrier that will not tire its driver or passengers on long journeys; high speed highway driving is also not a chore, and despite the boxy-looking shape, wind whistle is kept in check. Oh, and the seats are spot on front and rear.
---
Quality 8/10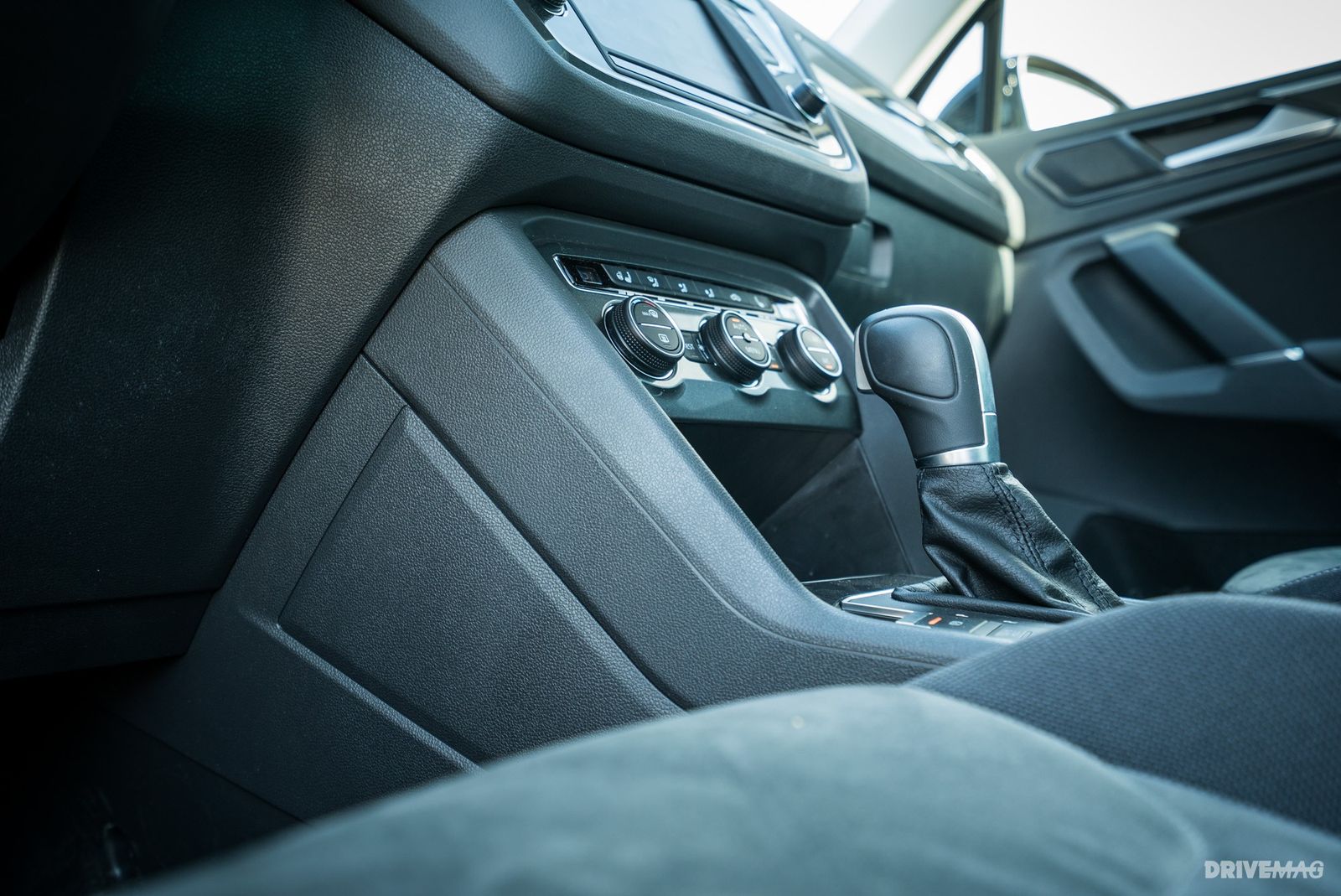 VW is known for the high perceived quality it bestows onto its cars. Any and all VWs from recent memory (excluding the now-defunct Brazil-built Fox) had that extra bit of build and materials quality over its competitors; this Tiguan continues that trend of shaming other non-premium automakers with its great selection of materials, superb ergonomics and the usual minimalist approach that its customers desire.
I did, however, notice the lid for the sunglasses holder atop the dash was made out of nasty plastic and didn't fit properly; one of few flies in an otherwise very pleasant ointment.
---
Practicality 10/10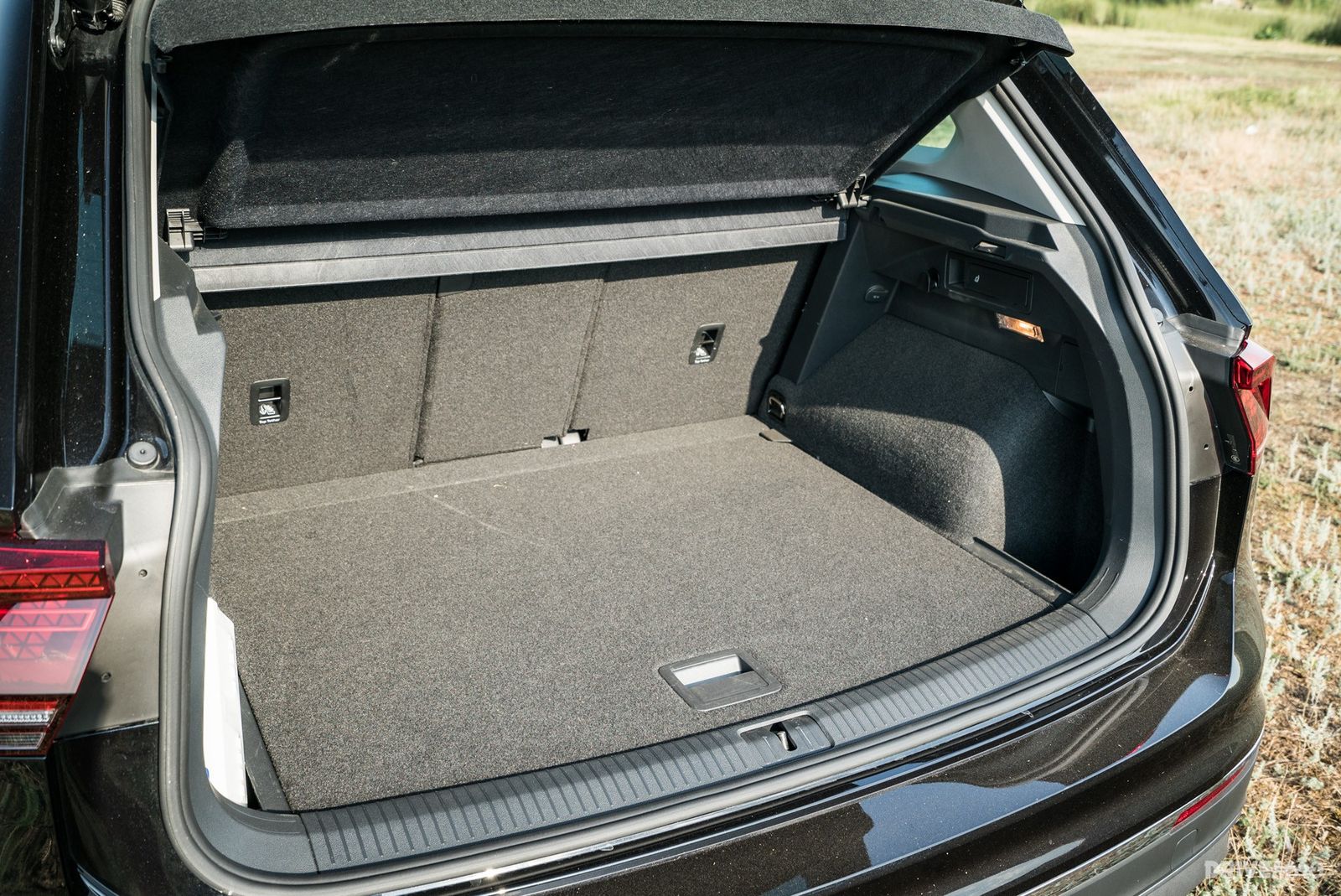 This is another area where VWs in general and this Tiguan in particular excel. We won't mention how big or well thought out all of the cubbies and stowage spaces are, because this had already been worked out on the previous generation.
I also appreciated the fact that you could not only open but also close the electric rear hatch without having to step out of the vehicle; most manufacturers choose to only allow you to open it electrically. On a less serious note, this renders the new Tiguan a great vehicle to dump… a load that you're trying to rid yourself of covertly and quickly.
---
Infotainment 9/10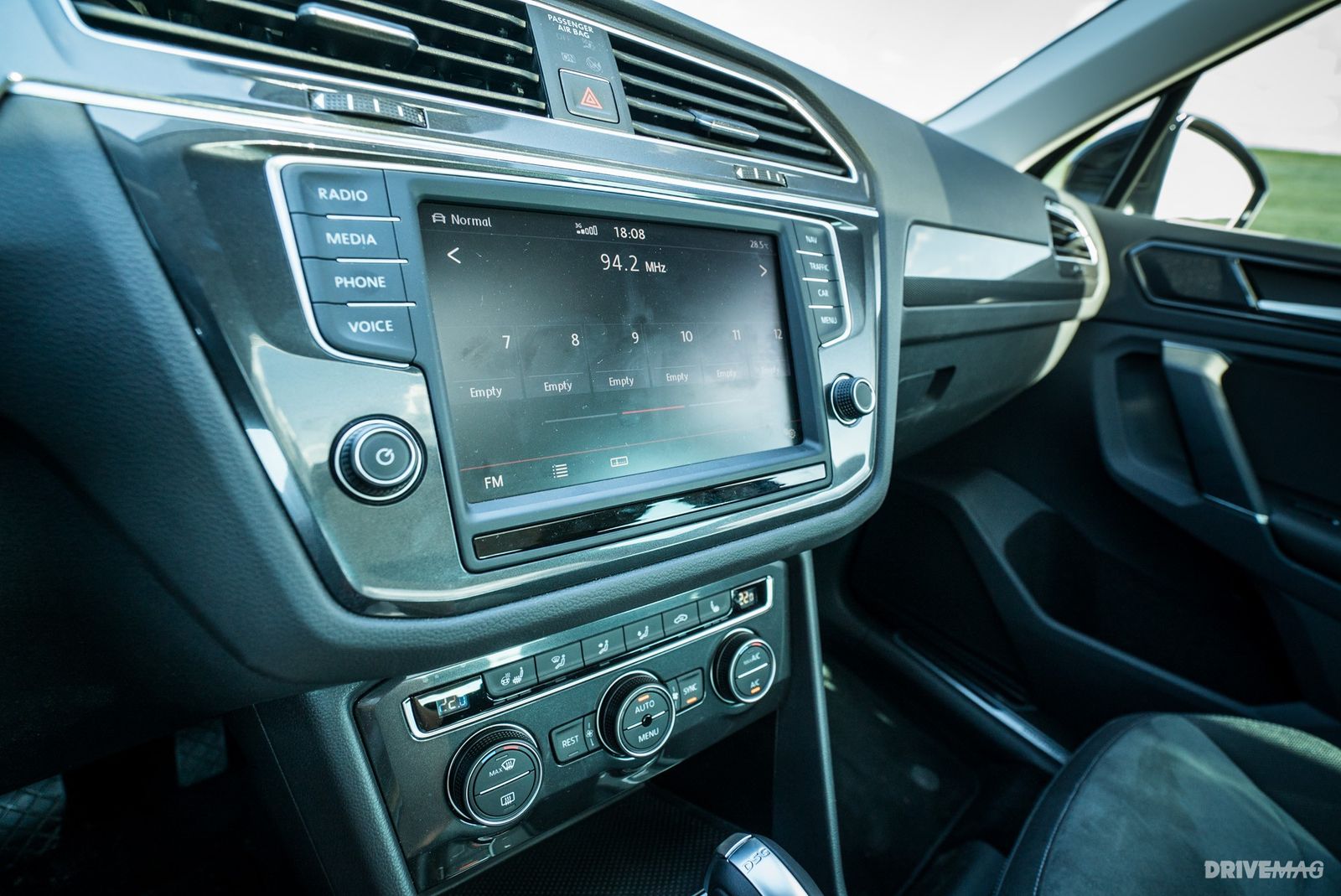 The infotainment is standard VW fare: the screen is very quick to respond, menus are logically laid out and even withe multitude of extra functions added in recent years, I never felt lost scrolling through the menus. Nothing else to report here – it just felt great to use and that proximity sensor that pops some buttons up when you approach the screen with your hand didn't feel like a gimmick, even if it's not really that useful a feature.
---
BUDGET
Efficiency 8/10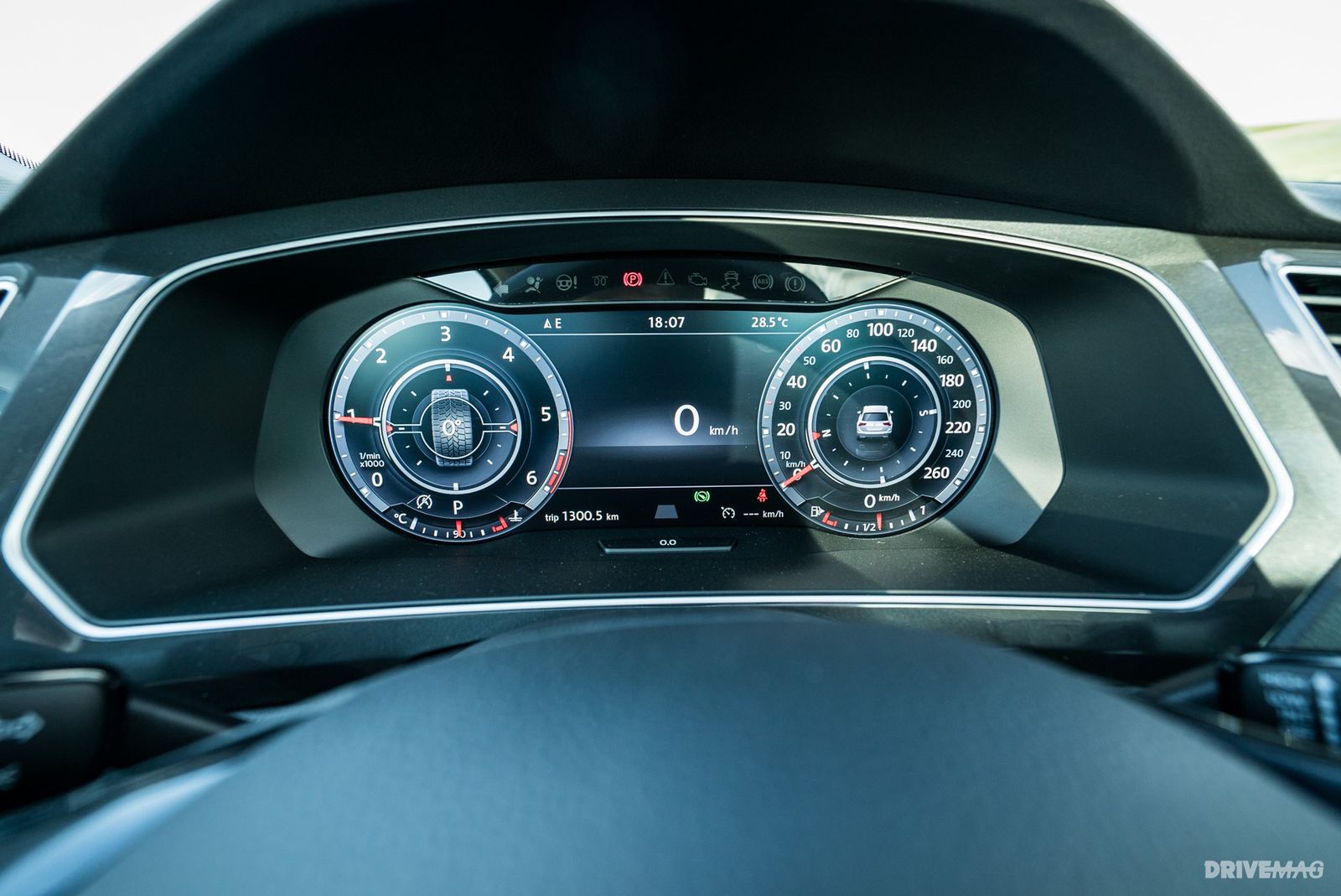 For what looks like an SUV (even though it's technically a crossover-type vehicle based on hatchback underpinnings), the Tiguan returned under 9 l/100km while being driven on a mix of congested city streets, as well as free a and fast roads outside of the urban environment.
This is a great figure considering the fact that our tester also had the 4Motion all-wheel drive system, which adds some 100 kg over the base car.
---
Equipment 9/10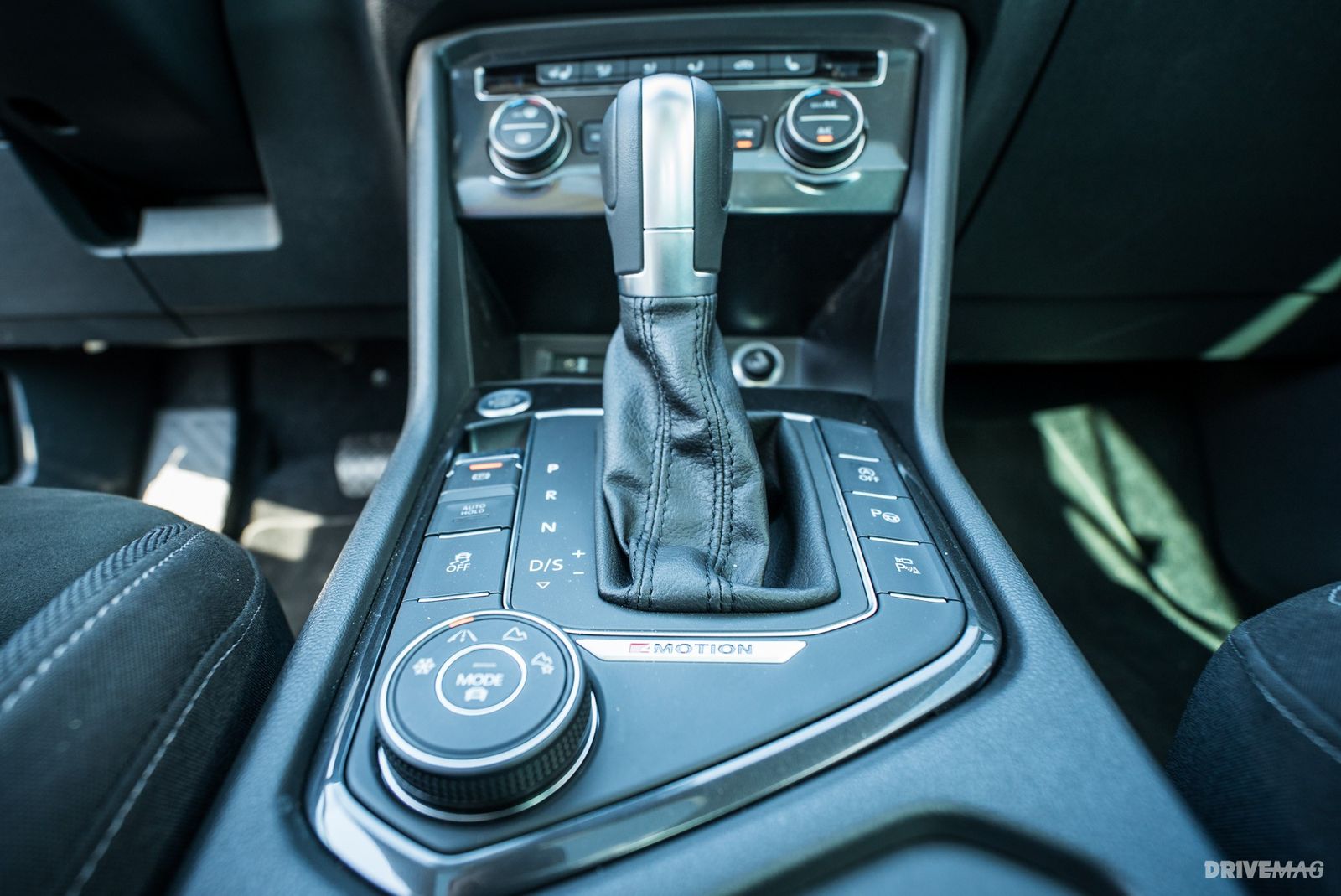 Our Highline-specced model had nearly all there is to be had on a Tiguan. With this trim you get the fully-digital gauge cluster, like you get in a Passat or newer Audi models, three-zone climate control, as well as an airbag for the driver's knees.
It also gets full-LED headlights with Light Assist (that allows you to keep the full beams on at all time and let sensors determine when they need to be dimmed), interior mood lighting and better seats to name but a few.
If you opt for something like the Offroad package (which we had on our car), you get inscriptions on the aluminum sills guards, unique front and rear bumpers that allow for more aggressive approach and departure angles while off-roading and an undercar guard for the engine.
The Tiguan is not a car defined by its options, as even the base model seems like a decent proposition (even without the all-wheel drive), but if you almost double its base price (as was the case with our nearly 42,000 Euro tester) by going for lots of options, you do get a distinct feeling of Audi-ness when you're aboard.
---
Acquisition 8/10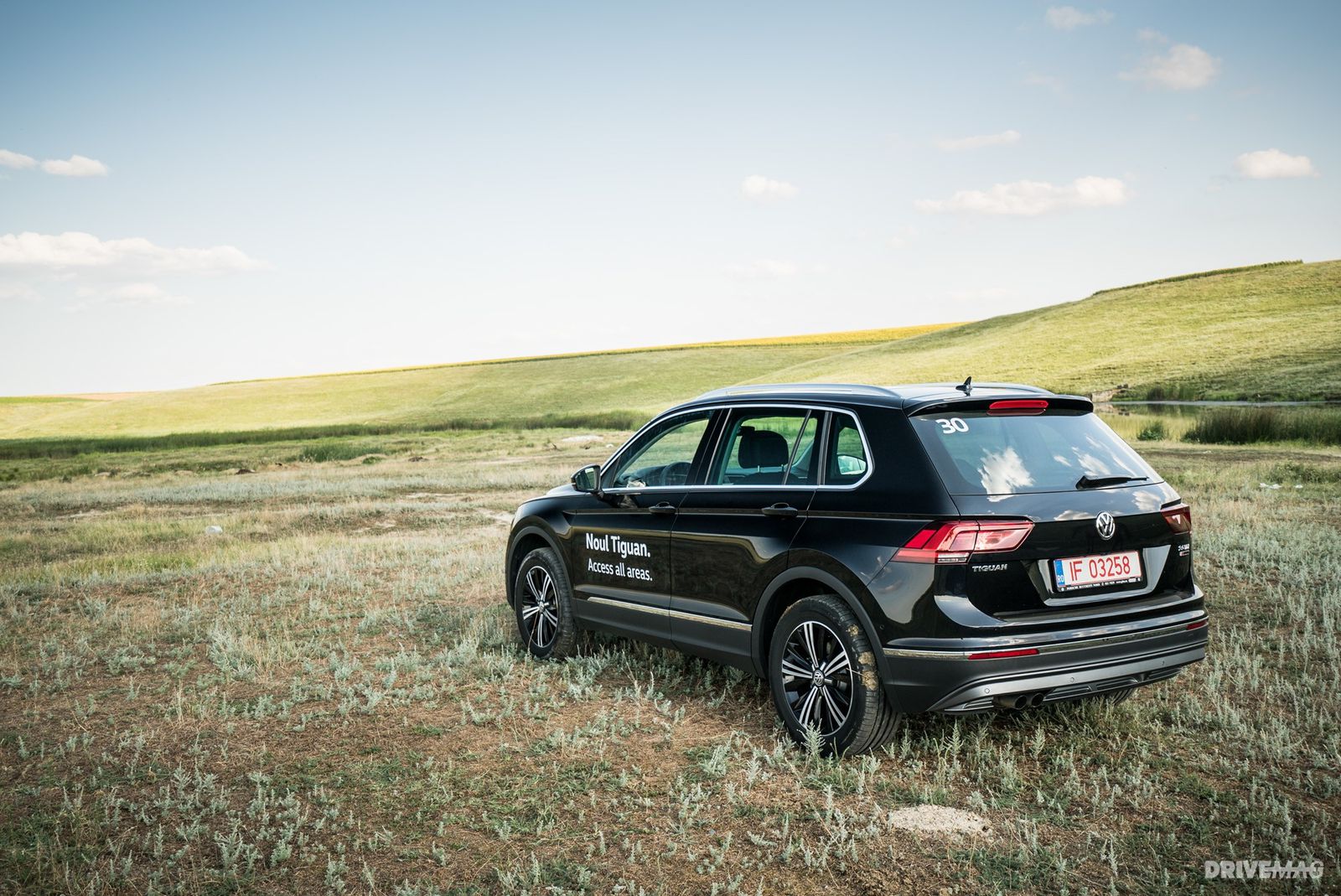 If the first generation Tiguan was as popular as it was, then this next generation will definitely match it, since it feels like more car for not that much more money. It's bigger, more mature, more stylish and more premium-feeling than ever.
Its price will soar if you want goodies, but it's pretty good as a base proposition, so the options aren't added to hide some corner-cutting in the engineering department. It feels like a great all-rounder, but it's obviously not the kind of car you buy to thrill; you buy it to move you around like a regular sedan would, but you occasionally need extra off-road capability.