Bentayga promises luxury that continues even when tarmac runs out
Overall Score 85/100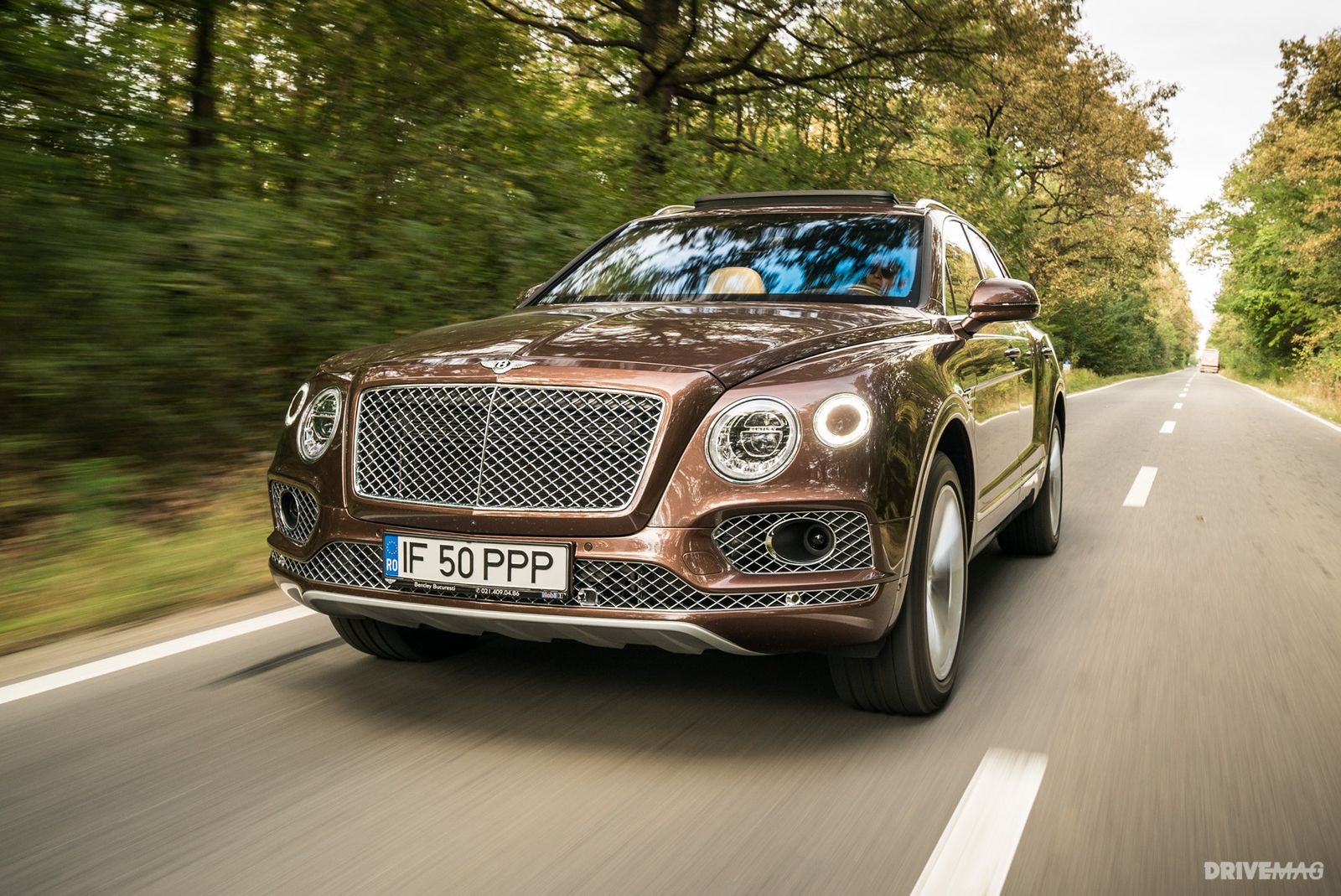 Bentley's first SUV, dubbed Bentayga, has hit the world stage backed by bold claims that it's "the most expensive, exclusive, the fastest and most powerful" SUV in the world. I tried it out to see if it's as good as its manufacturer claims and whether or not it's worth its asking price.
There's no denying it looks very expensive inside and out, and the Bentley styling cues lend themselves well to the Bentayga's larger bulk and more portly proportions. For an SUV, though, it looks quite handsome and imposing in person from most angles.
Inside every surface is covered in tactile leather and there's no faulting the driving position, seats or ambiance. It feels every bit as special as the cars in the Continental range, but you do notice the loftier position. If, however, you compare its interior to that of a Mulsanne, it does begin to feel slightly less special afterward.
At a glance it all looks like what you'd expect when looking at a vehicle like this, although there are some aspects which could be altered / improved.
---
IN BRIEF
RECOMMENDED FOR:
Managers
CREATED FOR:
Highways, Off Road
HATS OFF FOR:
Comfort, Engine Power, Gadgets, Passenger Space, Safety, Sound System
---
DRIVE
Powertrain 10/10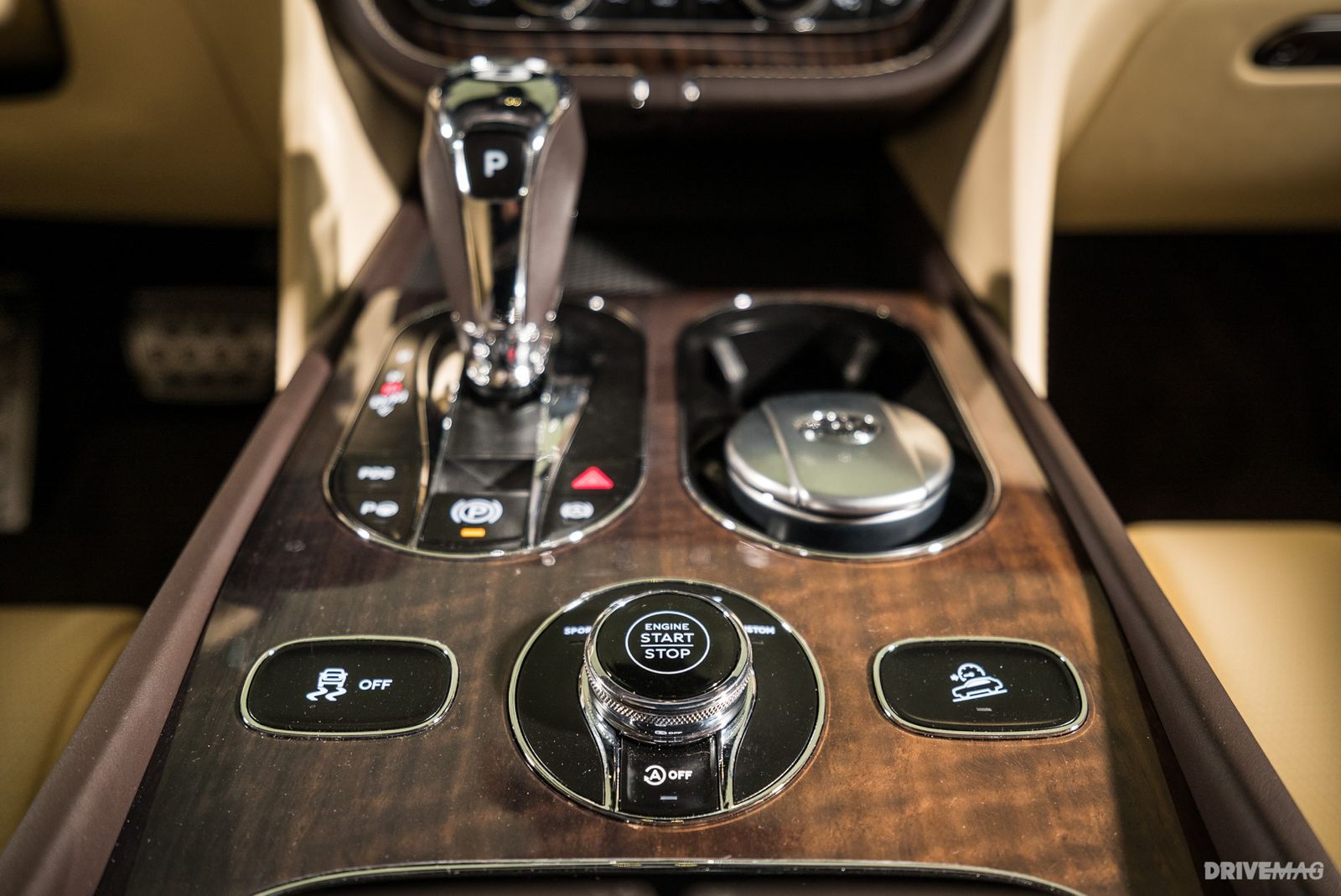 The star of the show of the Bentayga driving experience is the all-new six-liter W12 engine which now makes 608 PS / 600 hp and 900 Nm torque. This is channeled to all four wheels via an eight-speed autobox, and it can hurl itself past the benchmark sprint speed of 100 km/h in four seconds dead, before topping out at 301 km/h or 187 mph.
Performance-wise, you wouldn't believe just how quickly it accelerates, and since it has so much power, the problem of aerodynamics is less evident than in lesser-powered SUVs – by that I mean it keeps on accelerating well even after speeds in excess of 240 km/h.
The engine is amazingly smooth at any rpm and it is perfectly matched to the gearbox. You hardly ever feel the car behave in a jerky fashion, no matter how you try to surprise the gearbox – during my drive the car only got confused once as to which gear was best and spent a bit too long shuffling between them; but it's a minute fly in a big tub of exquisite ointment.
---
Handling 8/10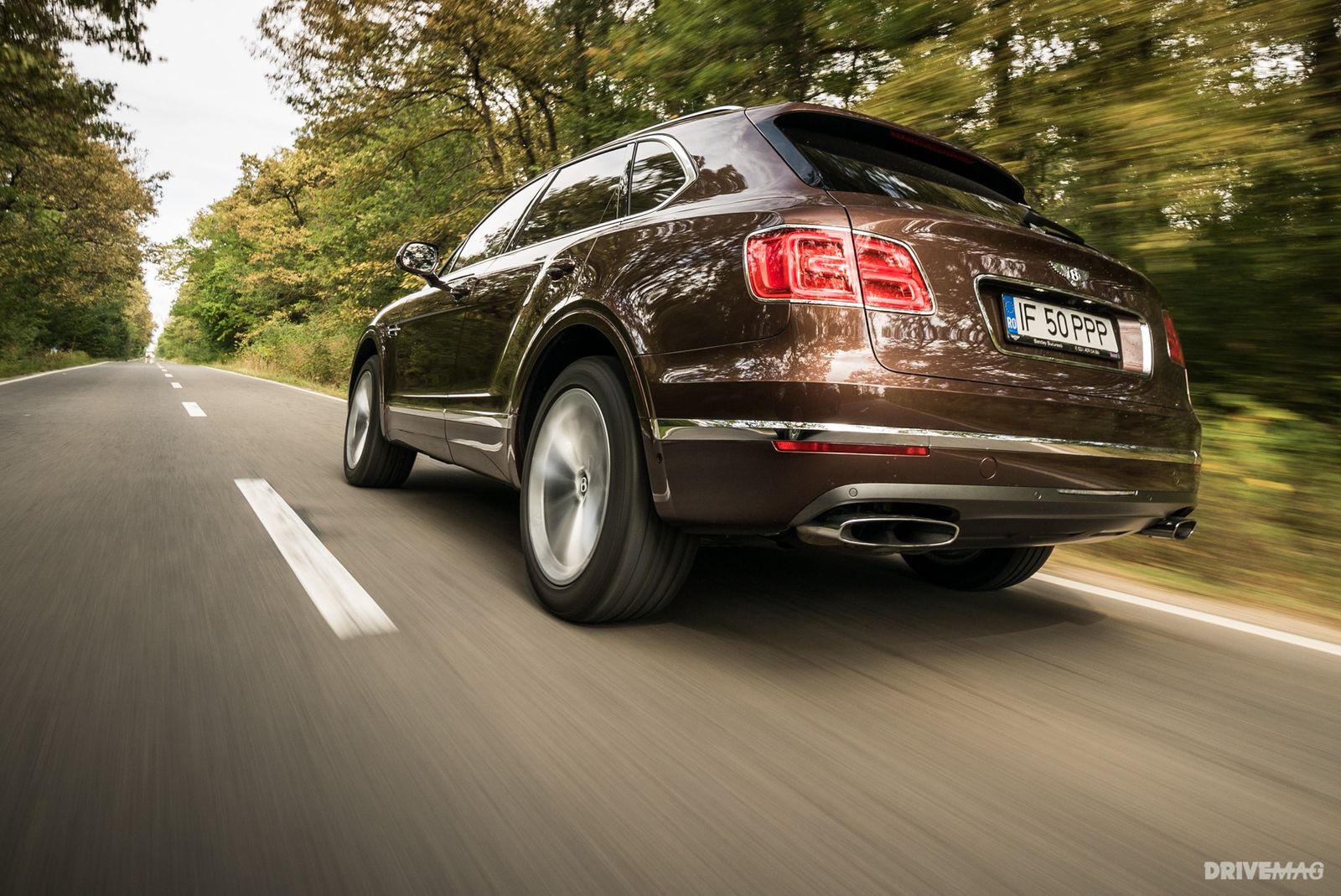 Nobody buys an SUV thinking they're going to corner carve with it, and Bentayga buyers can't be that different. And that's a good thing because no amount of suspension tuning or extra tire width can offset the inertia of a 2.5-ton lump of metal catapulting itself down the road.
Make no mistake: the Bentayga is not a sports car, it doesn't really like fast cornering too much and it tends to understeer a bit in some situations on the road. However, it's about as good in the handling department as SUVs get these days and actually has pretty good, accurate steering and quite a planted feel through the bends. It's also helped by its active dampers and sway bars that really eliminate body roll through the twisties – a sensation you might find strange if you're used to the traditional way cars lean in bends, but it definitely adds to and defines the Bentayga driving experience.
But its bulk and power mean that whenever you're trying to drive it quickly on non-straight roads, you're either pushing the tires or the brakes a bit too close to their limit and you need to be aware of this. Especially the brakes – sure, you may have 15.7-inch rotors up front, but that only makes the big Bentayga fairly safely – there are sporty SUVs out there which have much more confidence-inspiring brakes, and also ones which handle twisty roads better. One of these is the Audi Q7 which uses a variation of the same underpinnings, yet is lighter and nimbler feeling.
---
Safety 10/10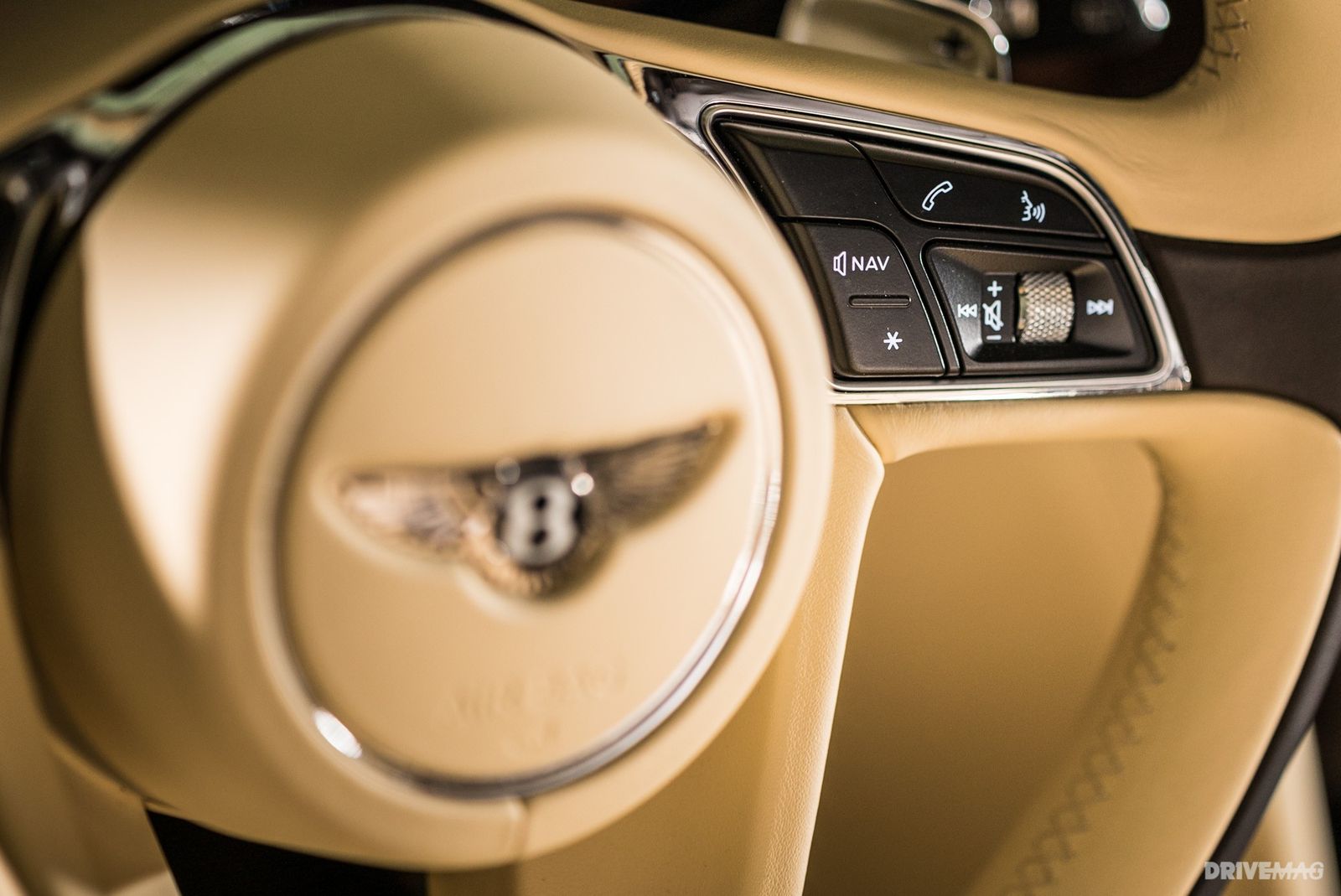 The Bentayga is about as safe as SUVs get, since it's just so big, heavy and bulky that in an accident it will be the one doing damage, not receiving it. It comes with the a complete slew of the latest active and passive safety gadgets and even though it hasn't been crash tested, its related models all have the maximum overall rating.
---
INTERIOR
Comfort 9/10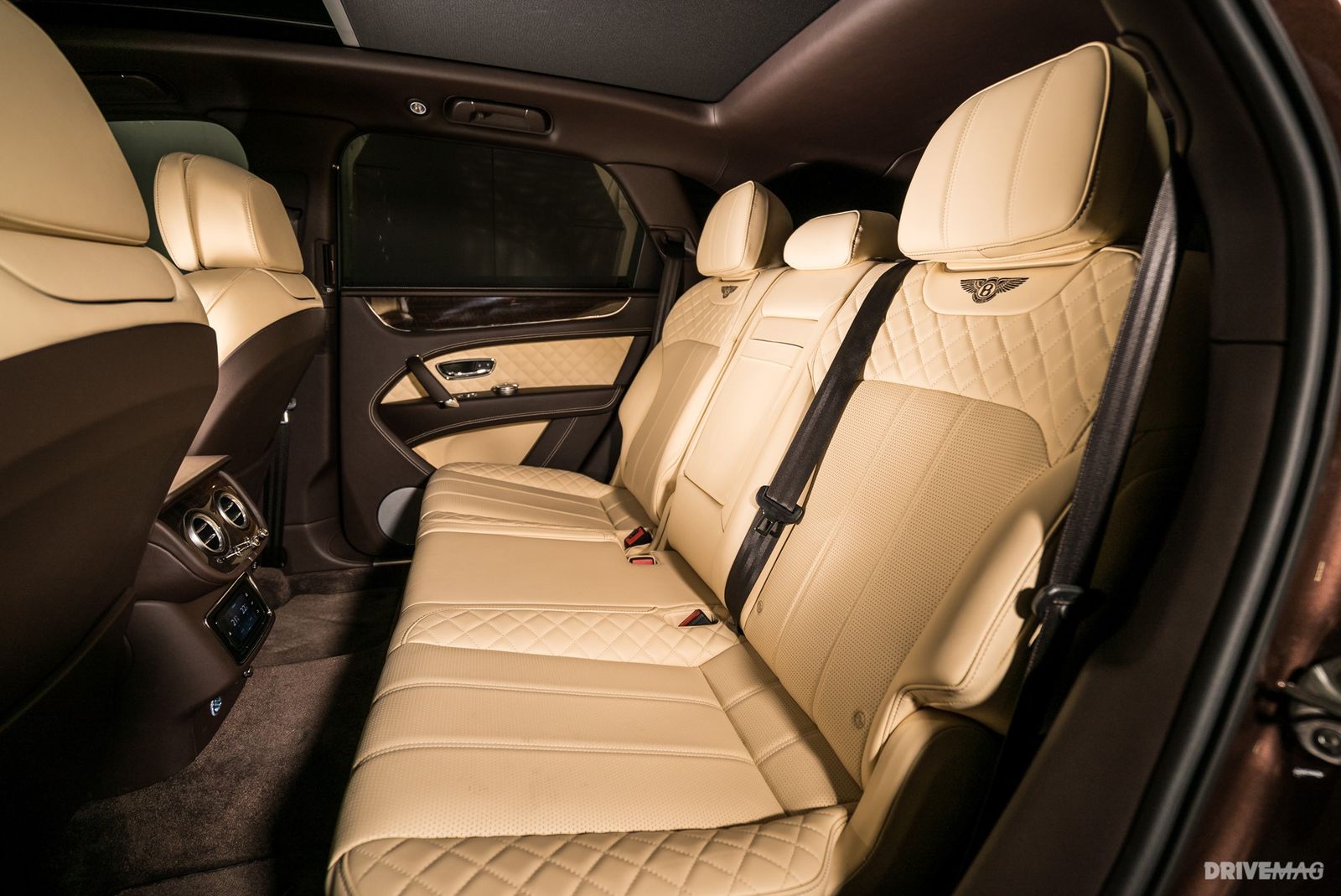 The Bentayga rides very well, with the kind of hushed plushness that you'd expect from something bearing the flying B logo, although one wouldn't call it floaty. It feels connected yet irons out all but the harshest potholes, and it glides over speedbumps with surprising grace.
Seat comfort is also top class, both in the front and in the rear. You climb out of this car after a long journey and don't even feel the need to stretch out like you do in lesser vehicles – if you have the massage function on, then this is the case even more so. Be warned that the bigger the rims you have on it are, the more of the road's imperfections you feel in the cabin – perhaps on smaller rims, the ride will be even smoother.
---
Quality 9/10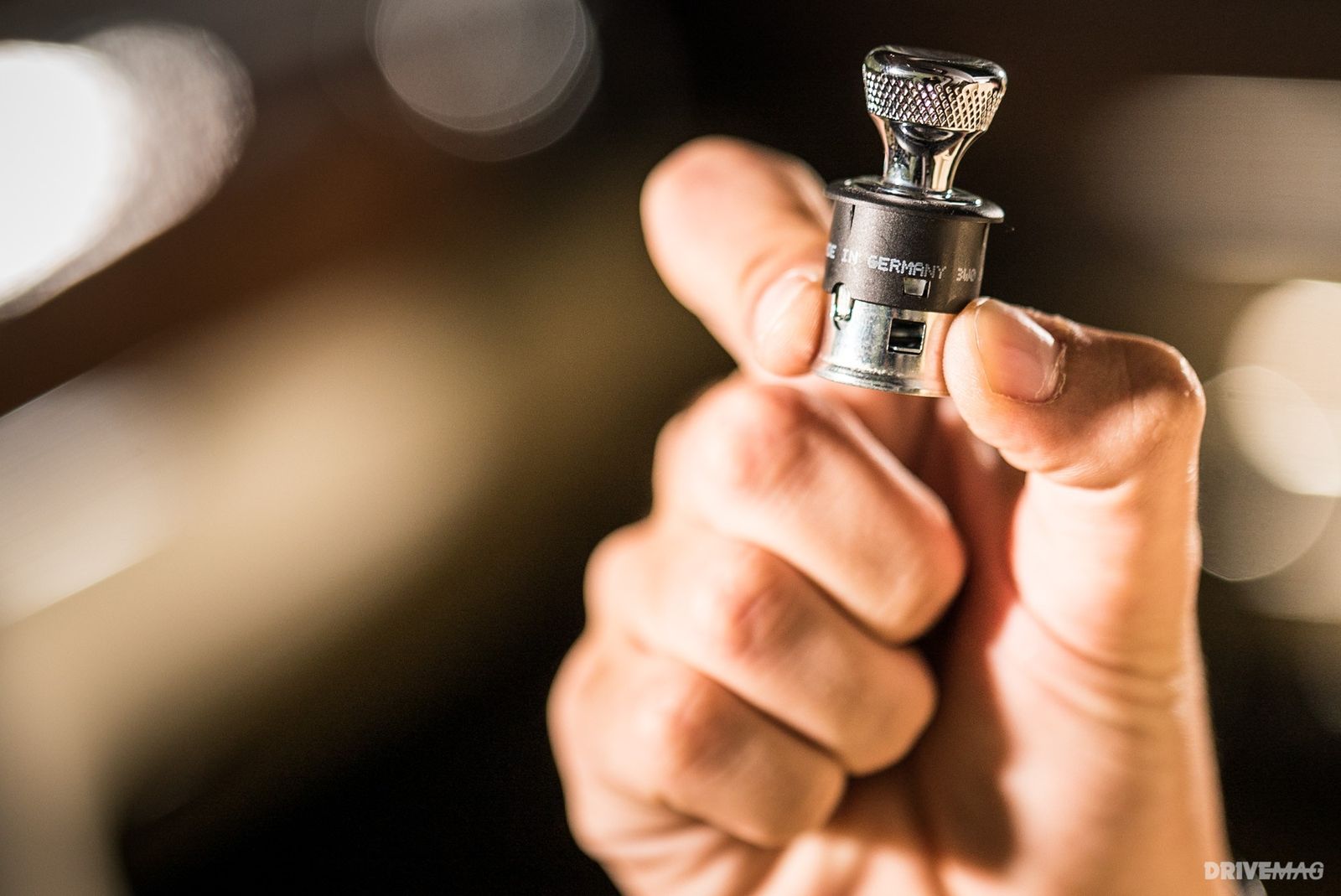 Superb materials and assembly quality are what define the interior of the Bentayga, but those more eagle-eyed might spot the VW-sourced switchgear throughout – all the beeps that the car or the infotainment make are also VW beeps.
The leather is also of superb quality throughout, covering every single surface of the interior, lending it a really high class feel.
The interior is one of the best in the business in terms of quality, but I was surprised about several exterior details. Firstly, the big (apparently) chrome grille up front and the two smaller grilles around the forward-facing sensors (disguised as fog lights) are not made out of metal, but plastic instead; so too is the case with the B logos on the side which also house fake vents whose cheap-looking matte plastic has no place being there.
---
Practicality 8/10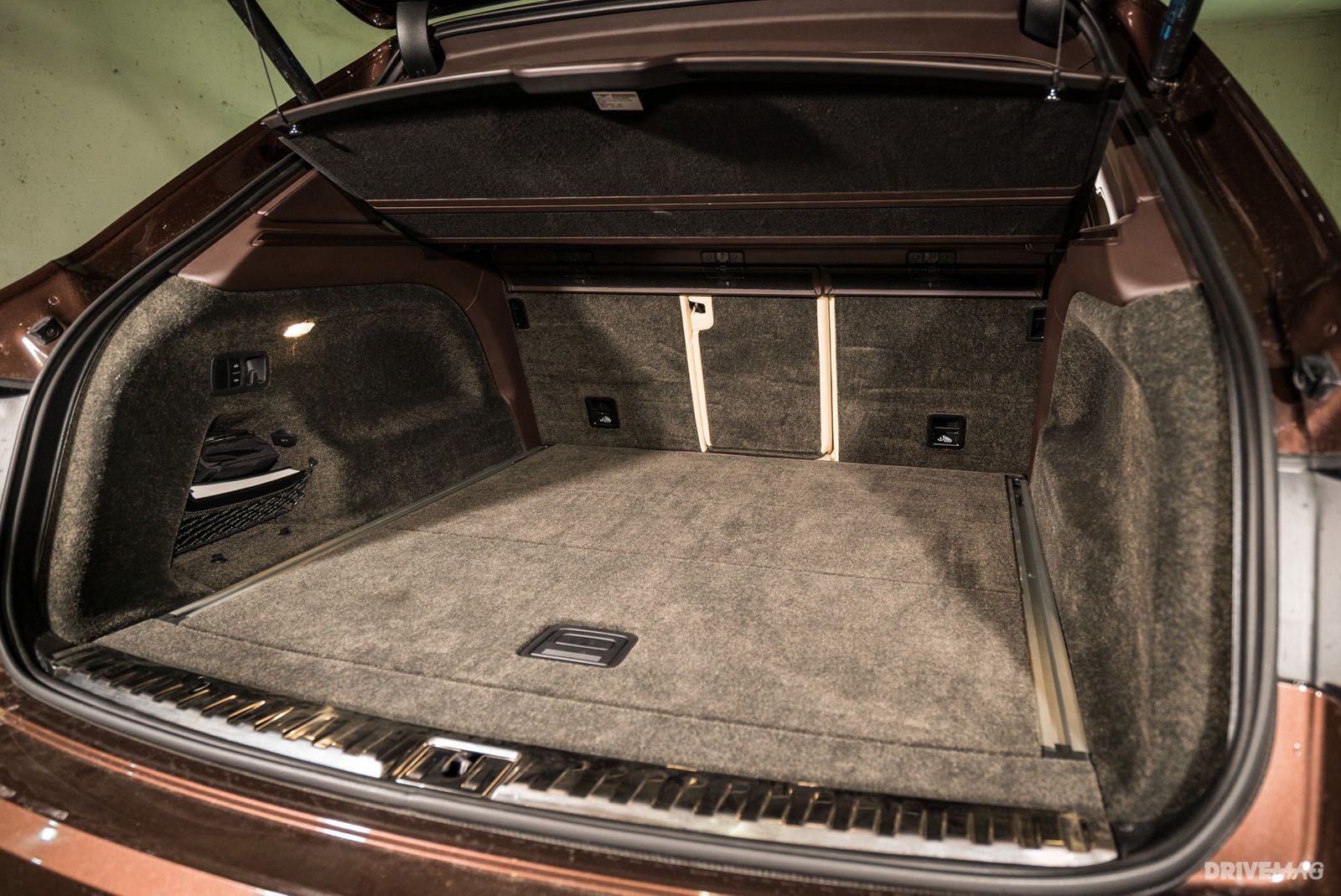 Our tester didn't come with the optional individual rear seats, so it had room for five inside and four of the five places are excellent for long journeys. The middle rear seat is decent too… as far as middle rear seats go.
Stowage options throughout the cabin are decent and well thought out and you may lose many of your belongings in its cubbies. Even so, a Range Rover is better at this than the Bentayga, though.
The boot is nothing to write home about in the Bentayga. Able to swallow just 430 liters, it's about the same size as that of a compact hatchback and quite a bit down on the Range Rover's 550 liters – it's even smaller than that of the Flying Spur saloon which comes in at 475 liters.
---
Infotainment 9/10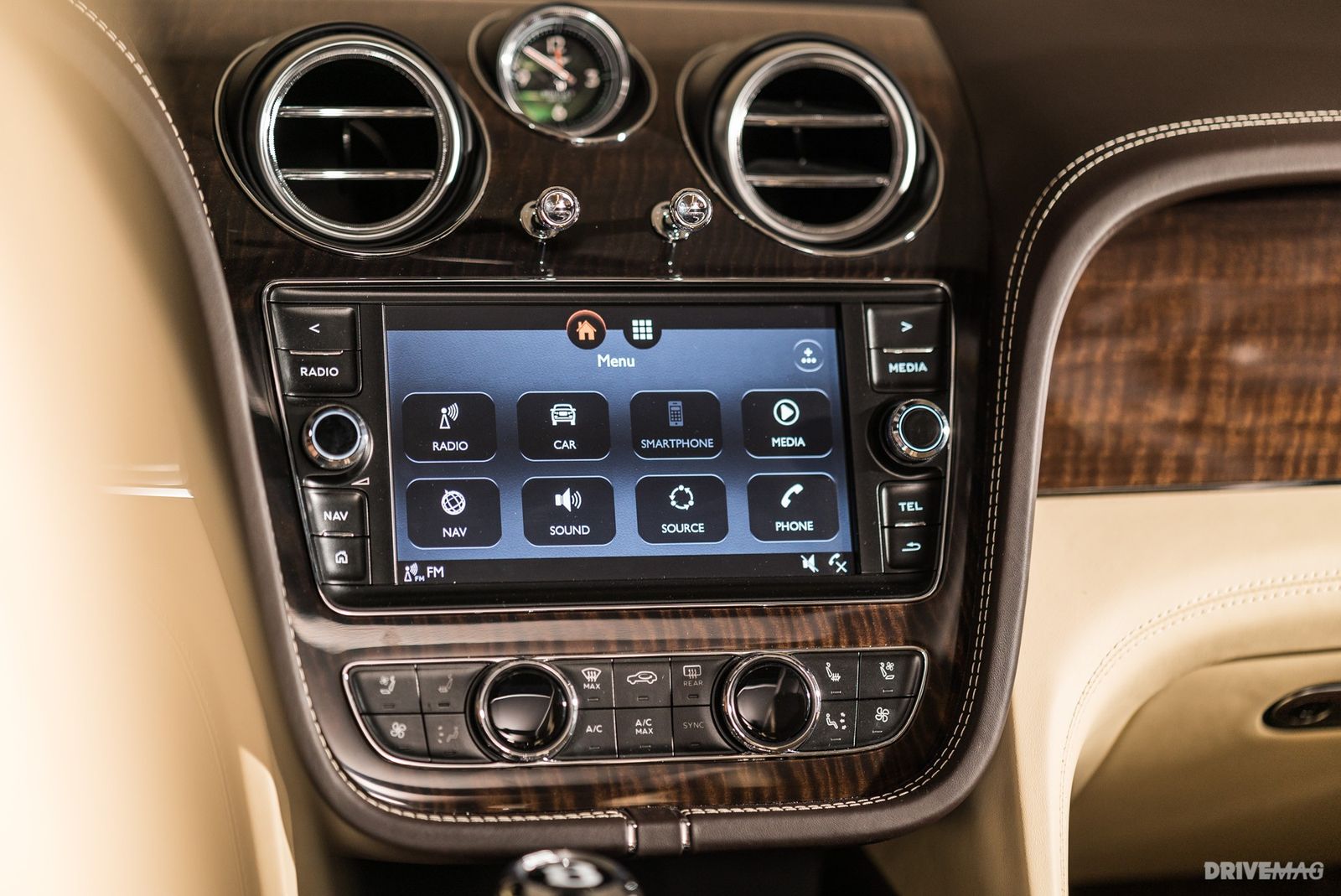 Despite being the most expensive SUV in the world, the Bentayga doesn't come with a fully digital gauge cluster. It does have a color screen in front of the driver, but it's nestled between two big analog dials aimed to make the more mature buyer feel right at home.
You'll be doing most of the navigating through menus on the center touchscreen which measures eight inches and includes sat-nav, wi-fi, all the connectivity you could want and even 60 Gb-worth of storage.
The system works well, and while the capacitive screen produces a very crisp, high quality picture, prodding it will result in whiteness around your finger in the place you touch which is something we don't really like to see in a vehicle this expensive – or any vehicle, for that matter.
Strangely, despite the fact that it's very obviously a modified version of the VW system, it lacks the rotary knob (with or without trackpad) found in most VW models. In the Bentayga, you can only operate the infotainment via screen prods or the shortcut buttons located around the screen bezel.
---
BUDGET
Efficiency 6/10
The Bentayga W12 drinks fuel like it's going out of fashion. The automaker says it should return an average 13.1 l/100 km but in the real world you're lucky to get less than twice that – it's probably this vehicle's biggest issue.
Sure, since it has cylinder deactivation you can get close to the manufacturer claimed highway figure (9.6 l/100km) if you're careful, but even so the figure you get is still higher – at a constant speed of 105 km/h, its trip computer showed a current consumption figure of 12.0 l/100km on level ground.
Our final figure after driving it for our video (one whole day mostly out of town and in a spirited manner) the trip computer read 28.9 l/100km.
---
Equipment 9/10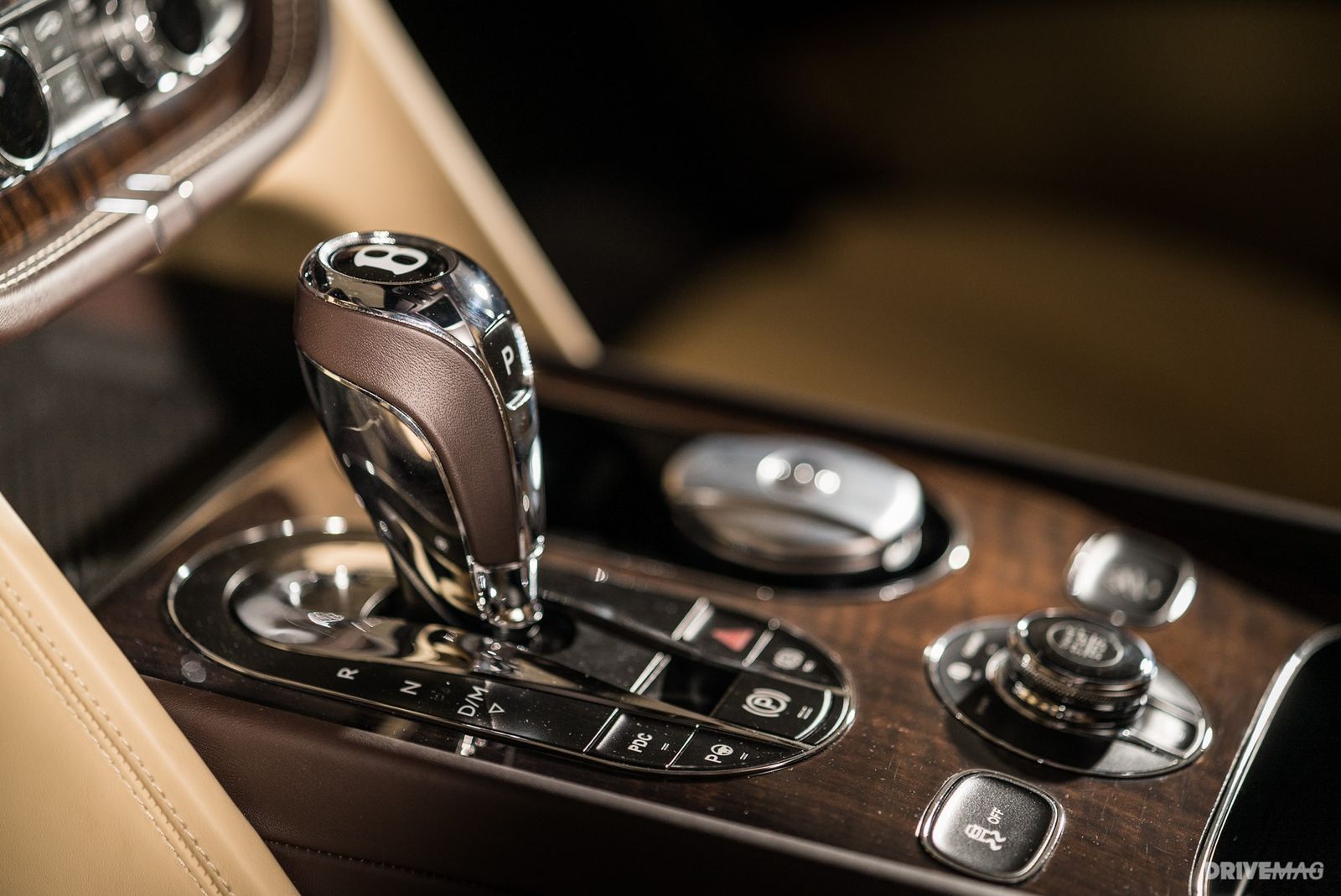 Standard trim for a Bentayga is anything but standard, although I would have liked to see all the safety kit come as standard at this very high price point. It gets the full leather interior, panoramic sunroof, the fully-featured infotainment, air suspension with the active hydraulic sway bars and full LED headlights to name but a few of its features. Our tester had €31,000 of options on it, though.
Most expensive optional extra is the Touring pack (costs €7,028) and it adaptive cruise control, Bentley Safeguard Plus, a head-up display, night vision and traffic jam assist.
Of the options, I mostly appreciated the Bentley Signature audio (which costs €3,314) as it sounded excellent and it's not the top of the range option. But even this system had absolutely no distortion at ridiculously high volume levels – in fact, it may be your ears that given in before the speakers do. If this mid-range system is so good, I wonder just how much better the top of the range Naim variant sounds like – it must have harp-playing angels pop out of the dash in place of fancy tweeters.
---
Acquisition 7/10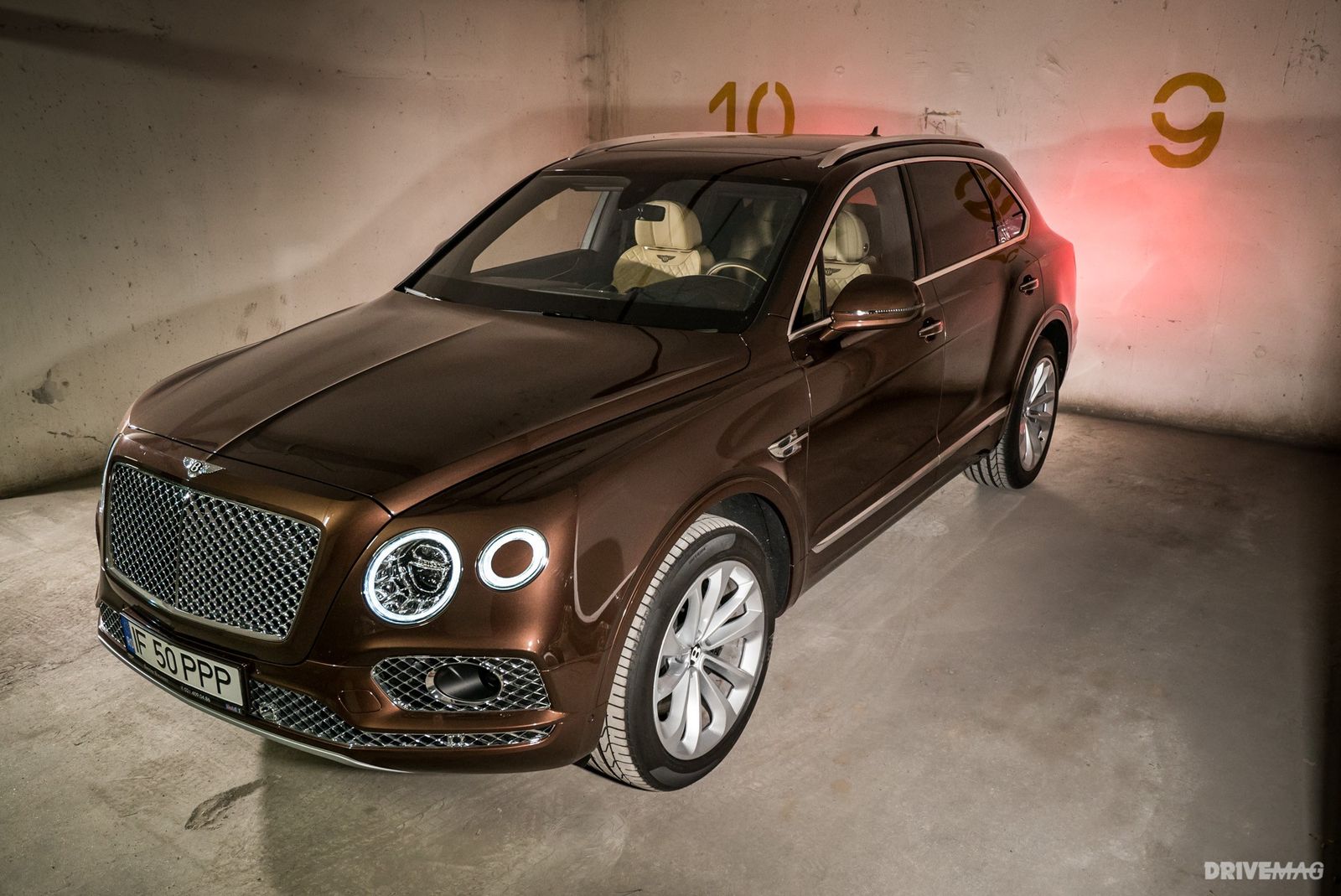 Our W12-powered tester came in at €247,644 which is way more than any potential rival. It certainly feels like a very well put together, decadently trimmed SUV, it has wonderful engine that grants it much more oomph than you'd think (even knowing its 600 hp / 900 Nm output) and the engine is beautifully in sync with the eight-speed automatic gearbox.
It handles much better than something as heavy as this would ever have the right too, and with its precise steering and virtually inexistent body roll it does feel quite sporty to drive, yet always remains more geared towards comfort.
However, for the asking price, I would have liked bespoke switchgear and a different beep to the infotainment, one which is not like in all VW models. Additionally, the fact that some of the prominent chrome details outside are in fact plastic is a bit of a letdown, not necessarily because they look bad (they most certainly don't) but the idea that it's not metal goes against the opulent decadence normally associated with Bentley – it's cost cutting in places where it's really visible.
There's currently no SUV out there that could match its presence which draws from a combination of butch looks and Bentley badge kudos. It's quite brash looking and will get u noticed if finished a more visible color – you can blend right in with a Bentayga, if you have it painted white or grey or some other basic color. Its engine is impressive and lends it super-sports car performance and its cabin is lavish yet restrained. But it is a bit of a gas guzzler and just doesn't feel as special as Bentley's other offerings, feeling more like a Touareg or Q7 from behind the wheel than its Conti or Mulsanne brethren.