Definitely give this one a glance if you're looking for a serious but understated four-door performance sedan
Overall Score 86/100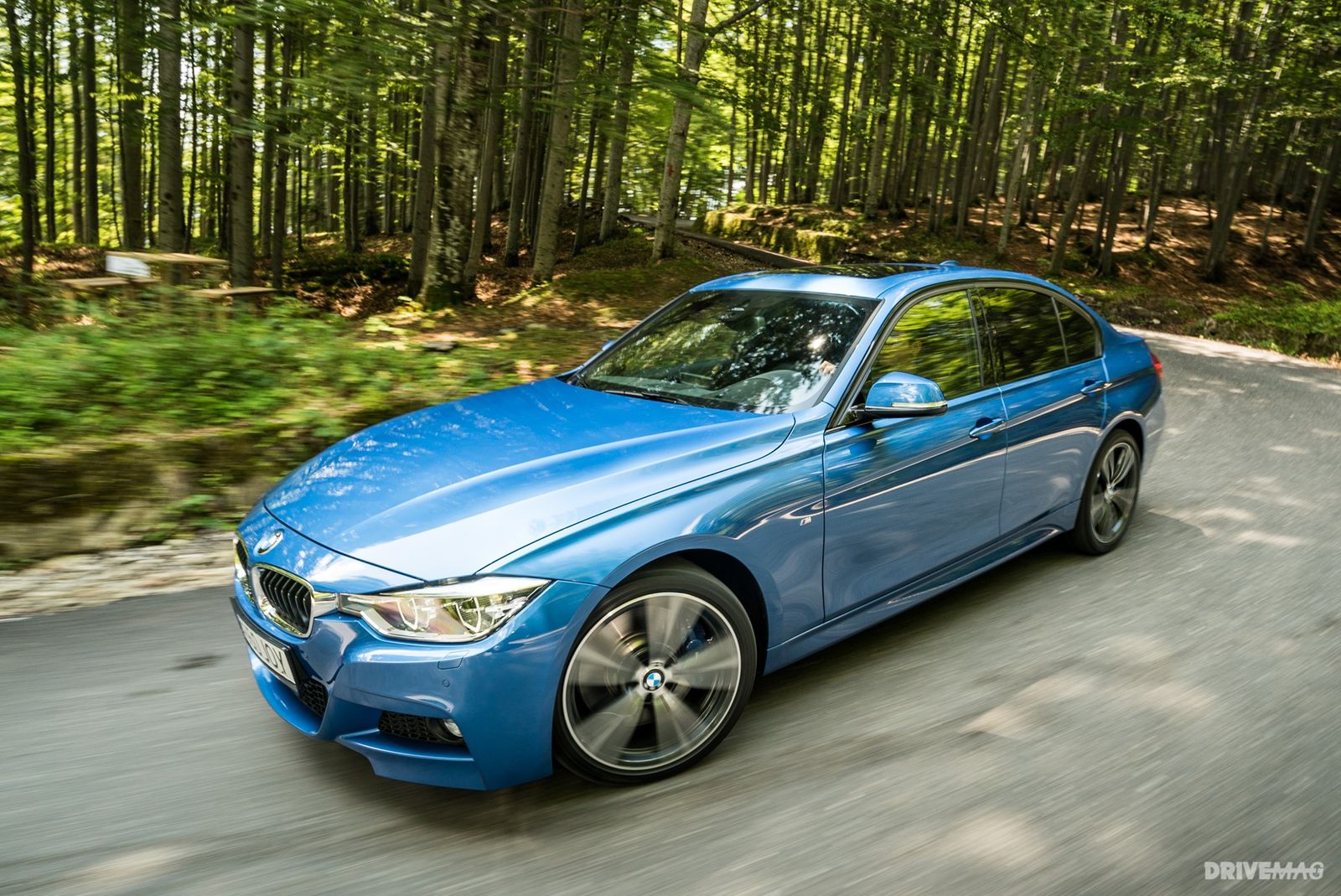 BMW makes one of if not the best compact executive saloons on the market, and the 2017 340i is the non-Motorsport pinnacle of that range. However, while it may look understated, but it's actually a really serious performance car. Even with the optional M bits bolted to the exterior (ones you can opt for on a 318d if you so please), it still looks nowhere near as fast as it actually is.
The B58 six-cylinder turbo engine is the star of the show here, and even if it's slightly detuned compared to the 2016 M140i, it's a monstrous unit nonetheless. It pulls exceptionally well, revs to 7,000 rpm and sounds like a lightly tuned Toyota Supra – and I mean that in the best possible way. The unit sounds good at part throttle, full throttle, at low revs and at high revs – it's frankly a joy to use.
As a complete package it leaves little to be desired: it's blisteringly fast, it flies under the radar and offers the practicality you'd expect from a vehicle in this class. It's not really a car for posers, but more for people who just want a purposeful and ridiculously fast four-door.
---
IN BRIEF
RECOMMENDED FOR:
Driving Nuts, Families, Young And Single
CREATED FOR:
Highways, Track, Winding Roads
HATS OFF FOR:
Engine Power, Ergonomics, Gadgets, Passenger Space, Road Handling, Sound System
---
DRIVE
Powertrain 10/10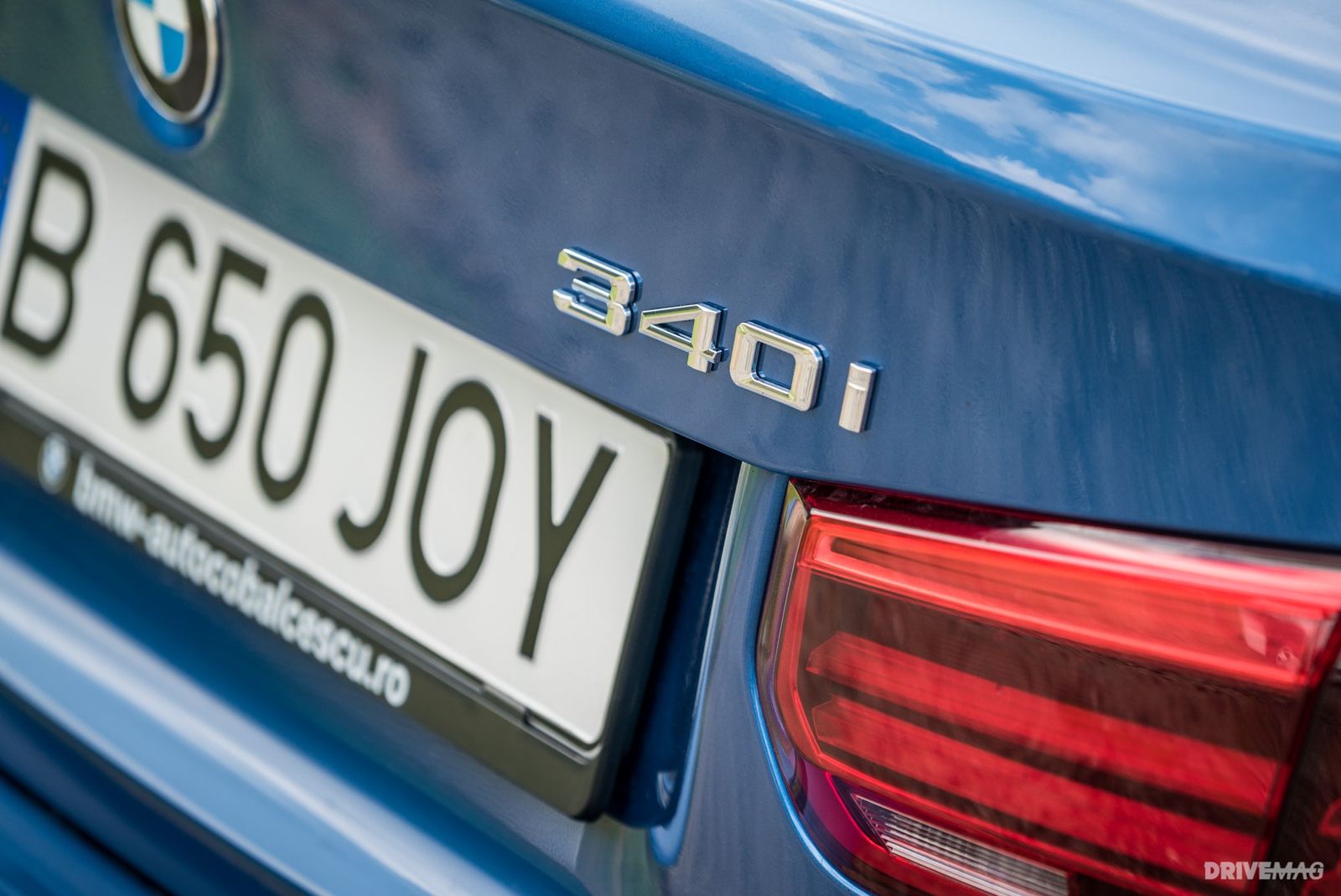 The 340i packs one heck of a punch in the form of the three-liter B58 straight-six turbo engine that BMW is using in all its 40i-branded models. There's little if anything to fault about it: it has torque (450 Nm) and power (326 hp) everywhere in the rev range (peak pull arrives from 1,380 rpm) and just surges whenever you prod the throttle.
It works really well in conjunction with the eight-speed automatic gearbox that's fitted to most new BMWs now. Its shifts are impeccable and depending on chosen mode are either really-really smooth or pleasantly snappy and jolty – I preferred the latter and using the shift paddles for maximum effect.
It's even supposed to be quite efficient if you drive it in a light-footed manner, but I didn't so I can't confirm that.
---
Handling 8/10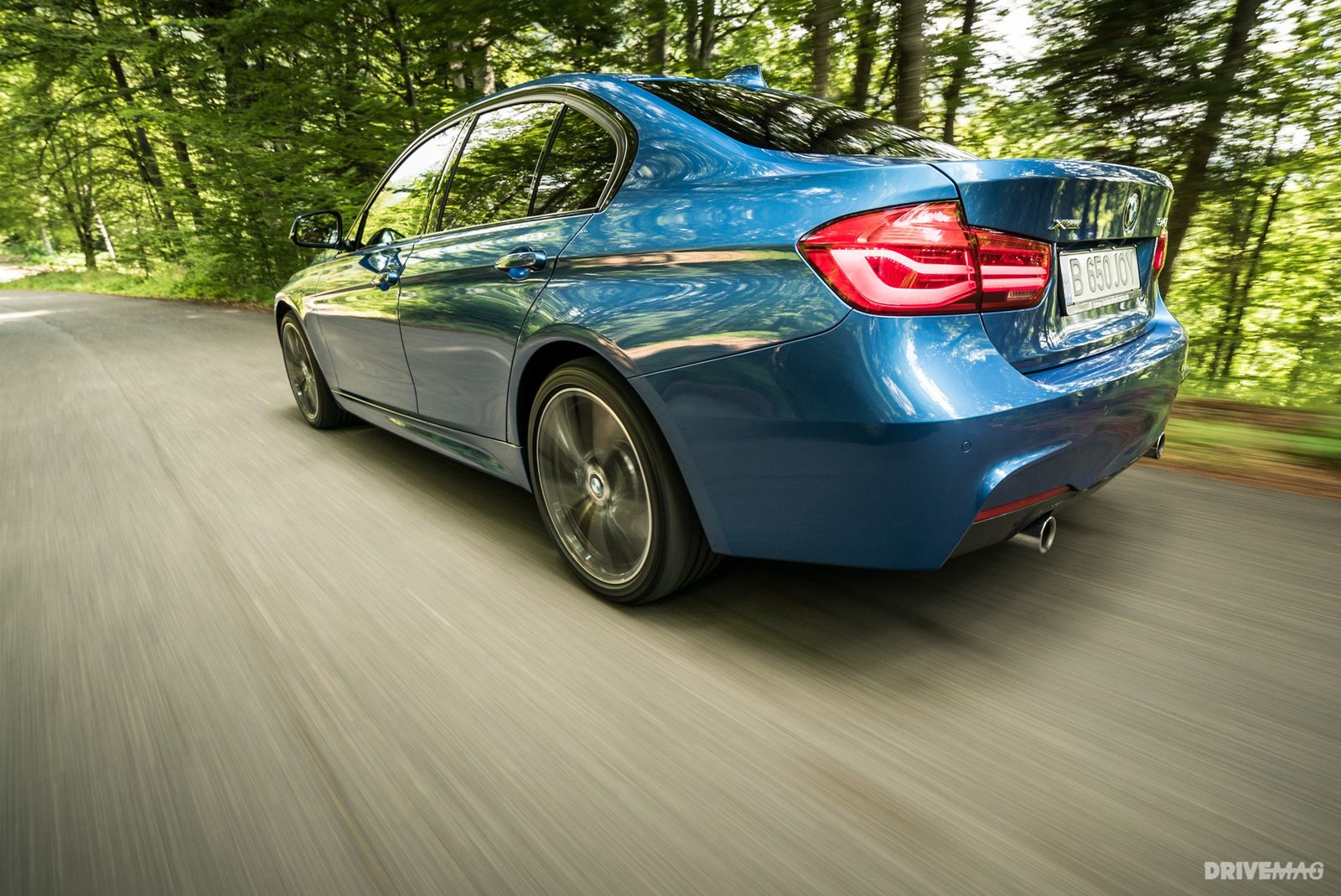 Our tester came with xDrive all-wheel drive and while it didn't make its presence felt under normal driving conditions, once we took it up into the mountains and found some windy strips of tarmac and I really started to notice it. To me it felt just as sharp and pointy as any rear-driven 3-Series, but where the xDrive proved its worth was corner exit.
When powering out of a corner in the 340i xDrive, you will be shocked at how quickly it is able to launch itself. With xDrive you also feel the inside front wheel tugging the car into corners which is hugely confidence inspiring and edges you to drive it harder and faster. All-wheel drive also comes in handy for launches, and the 340i is able to achieve a five-second dead sprint time every time with absolutely no drama.
The only downside worth noting here are its brakes – just like with the M140i, the car feels a bit too powerful for the brakes it has been bestowed with. Sure, they look nice with blue-painted M-branded calipers, but they're really not that effective, as I found out in several corners before I got used to it and adapted my style.
---
Safety 9/10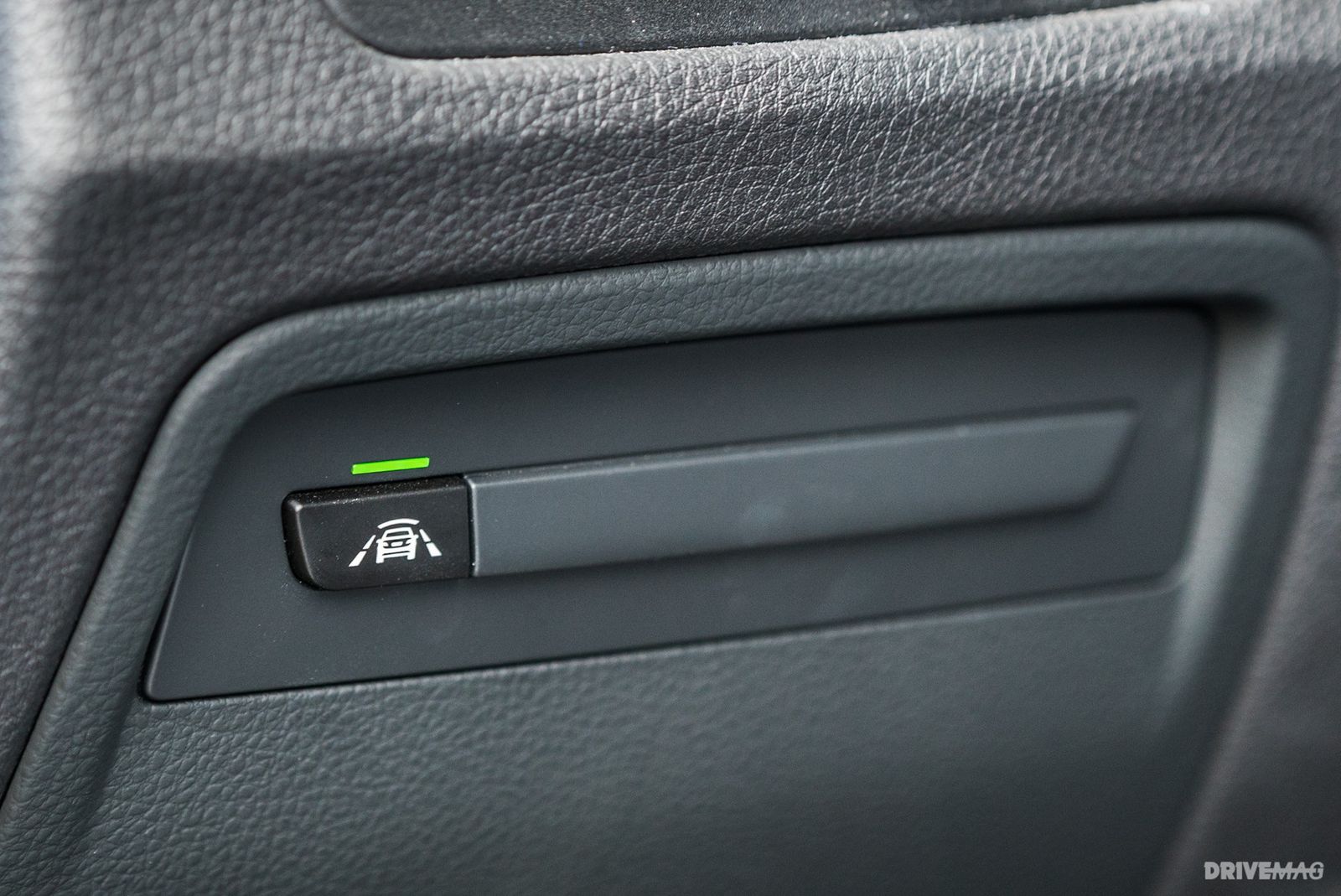 Back when it was tested in 2012, not long after its launch and four years before the current facelift, it achieved a maximum five-star rating from EuroNCAP, with an adult occupant protection score of 95 percent and a safety assist score of 86 percent.
In the US, the Insurance Institute for Highway Safety (IIHS) gave it Good ratings for all its battery of crash tests except the front overlap, where it only scored a Marginal rating.
---
INTERIOR
Comfort 7/10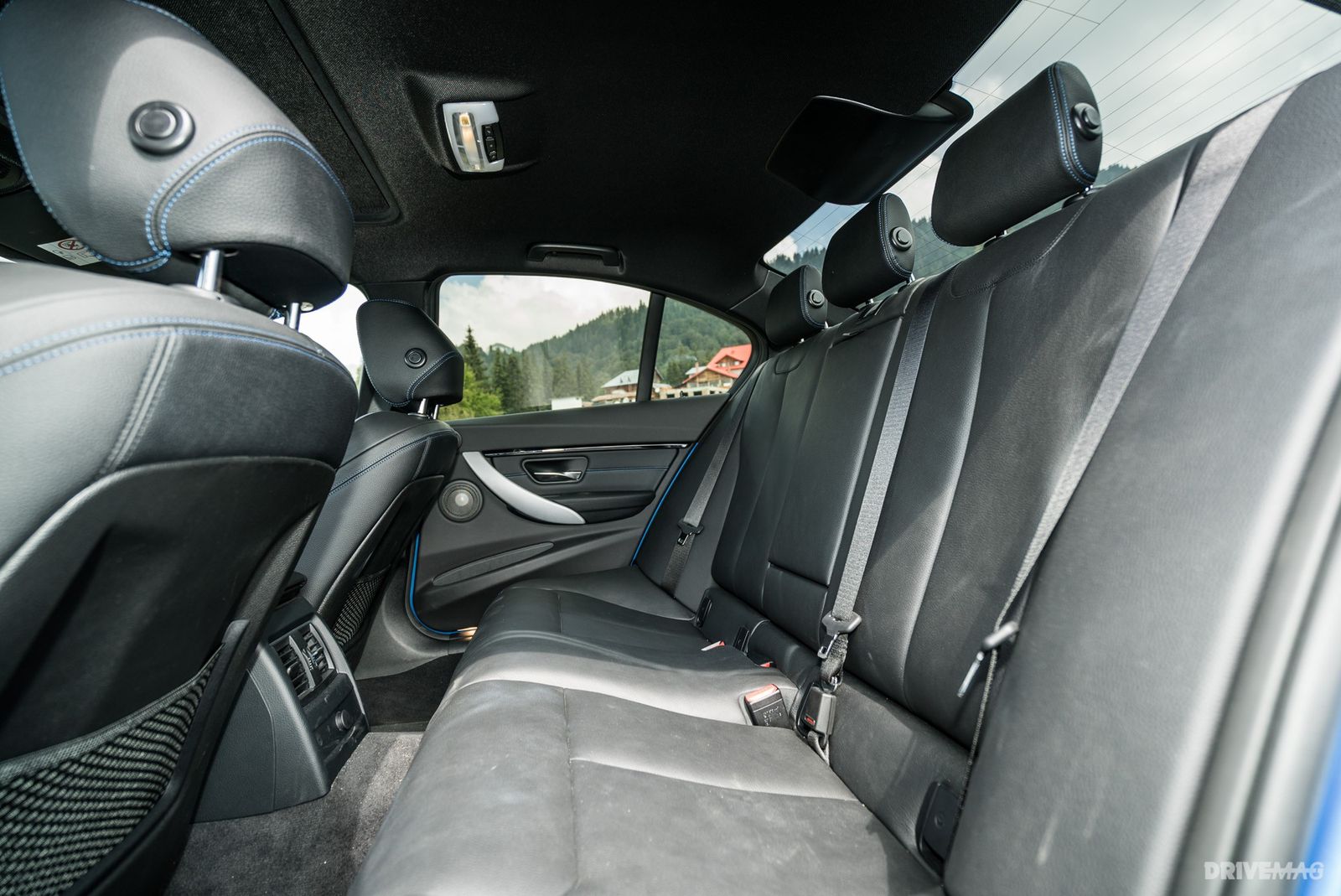 The 340i felt very planted, a car that rather than gliding over bumps, it feels like it's pummeling them into submission in a quite satisfying. It feels like it owns every road you throw at it.
However, that's not to say it's not a good long distance companion, because it is. Put the suspension in comfort mode and even if it remains firm-ish, its damping of such high quality that unless you're 105 years old, you won'd mind it.
---
Quality 9/10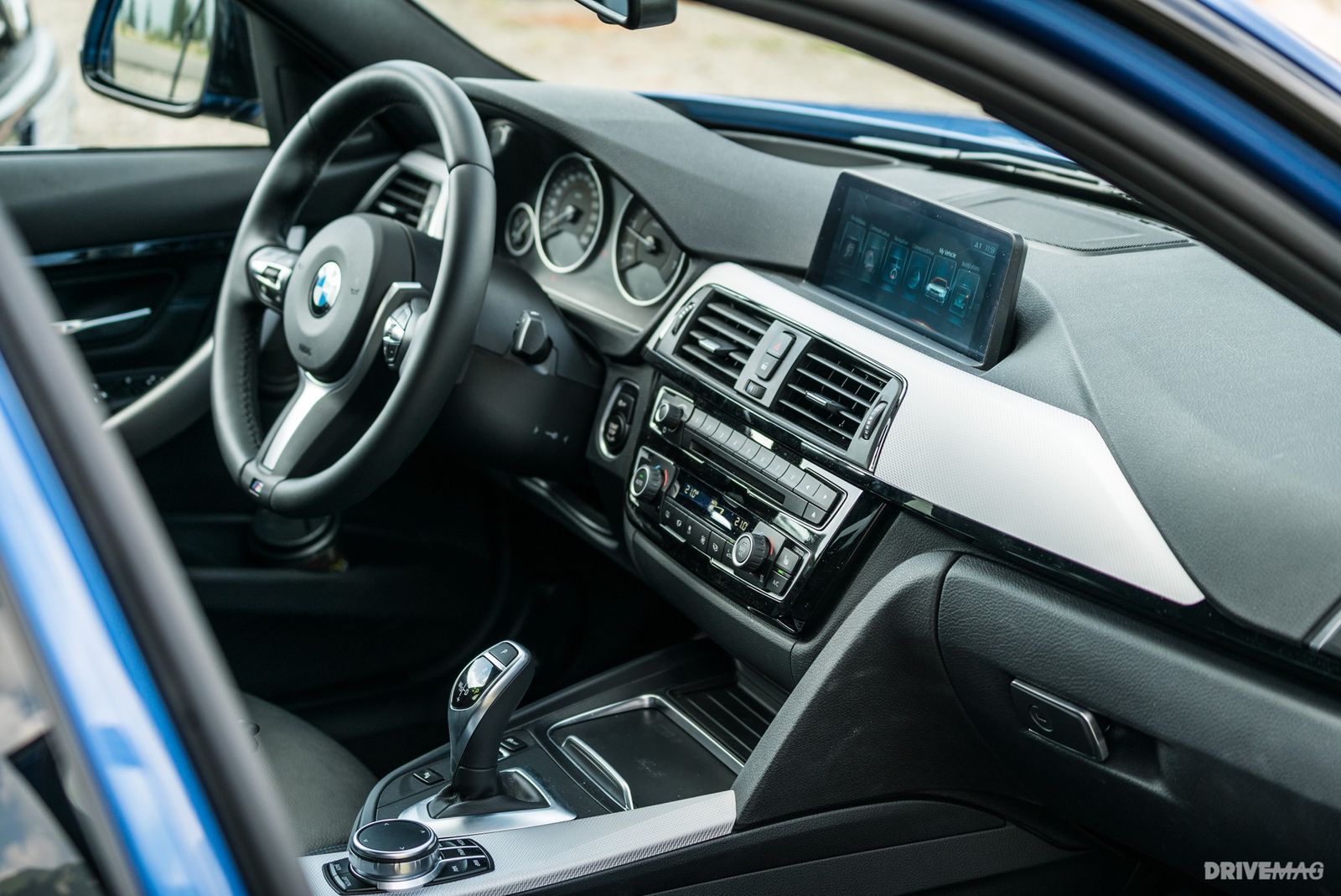 The 3-Series is supremely well screwed together out of some of the best materials in the industry. You'd be hard pressed to find a spot on the car, either inside or out, where it would appear that corners were cut to the detriment of quality.
It still feels like it was hewn out of a solid block of… metals and synthetic materials; it's durability mixed with tactile pleasure. Granted, the design is a bit last decade, but it wasn't broken so they didn't bother fixing it – hopefully they will for the next-gen 3-Series, as the current one is on its way out.
---
Practicality 9/10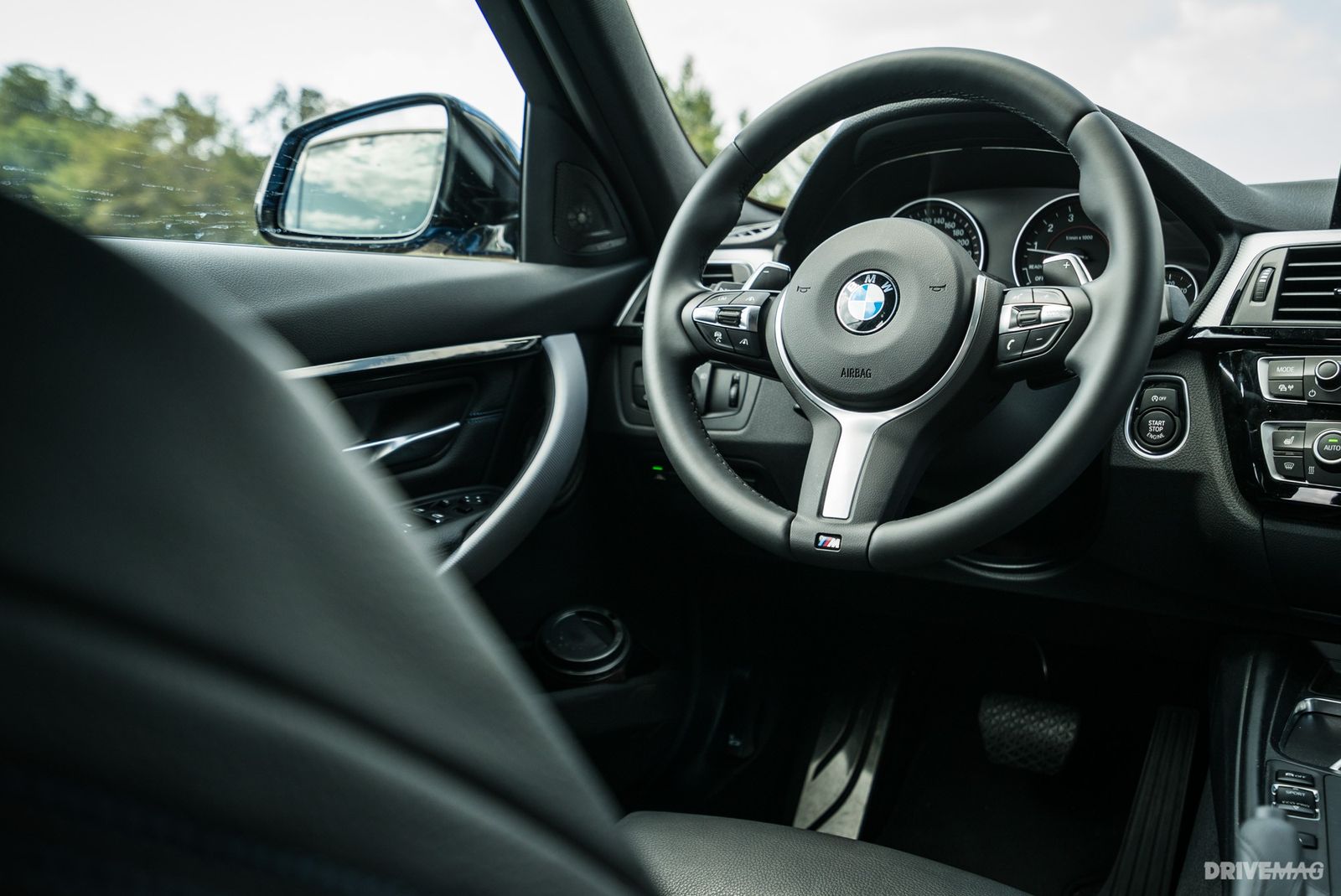 With 480 liters of carrying capacity in the boot / trunk, the 340i is more than adequate for a small family's holiday travel needs. Its opening is also fairly large for a three-box saloon and loading items in and out is quite easy.
Inside, it's all very ergonomically laid out, with side door bins for all four doors are generous, a decently-sized glovebox, as well as a cavernous center armrest cubby.
---
Infotainment 10/10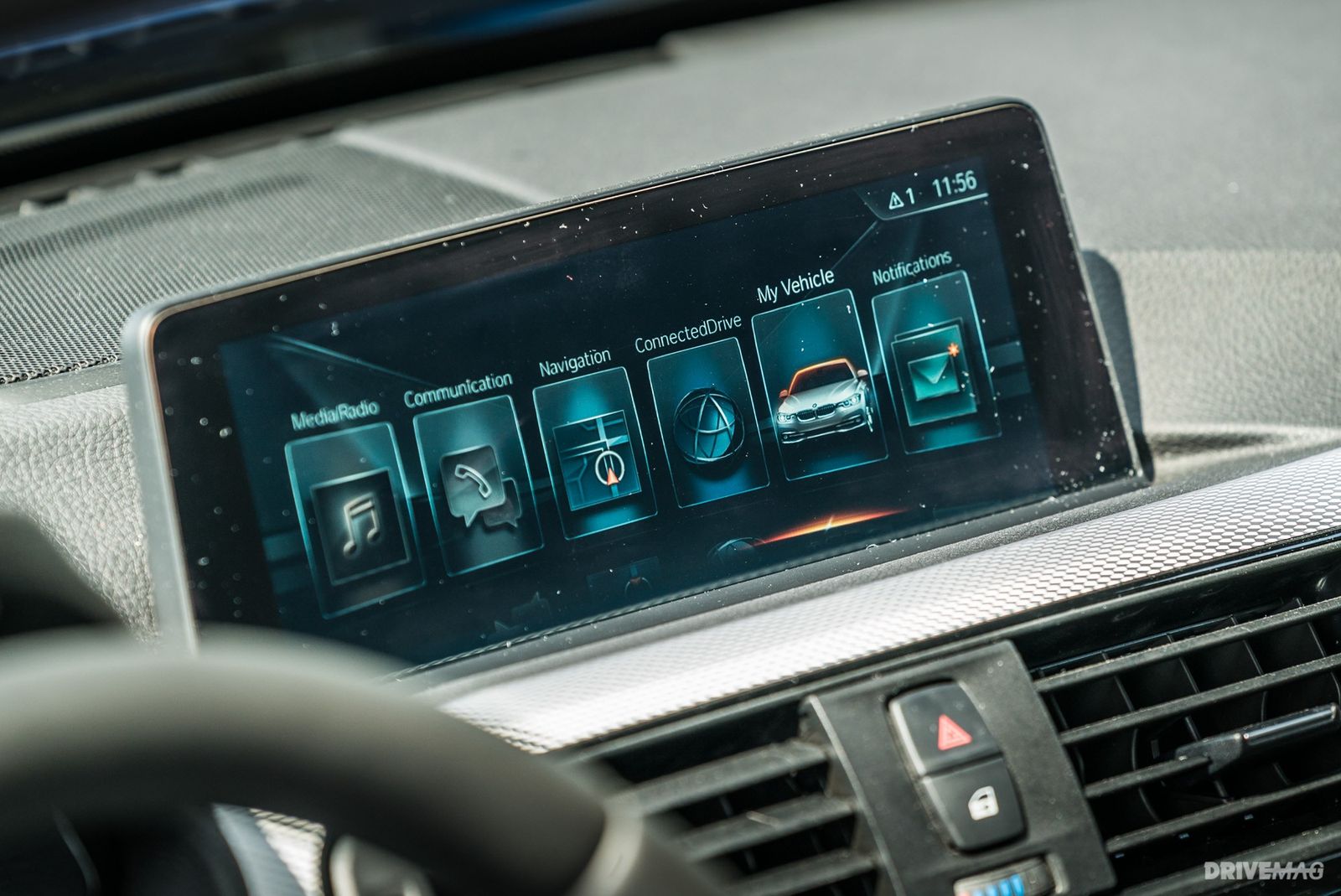 BMW's iDrive keeps getting better and better as time progresses, both in terms of menu design, but also graphics and functionality too. You can't operate it via touchscreen, but if you ask me that's not necessarily a bad thing, and some people may actually prefer it to prodding a screen.
Our tester also had the optional head-up display, which showed your speed, cruise control settings and the speed limit too.
---
BUDGET
Efficiency 8/10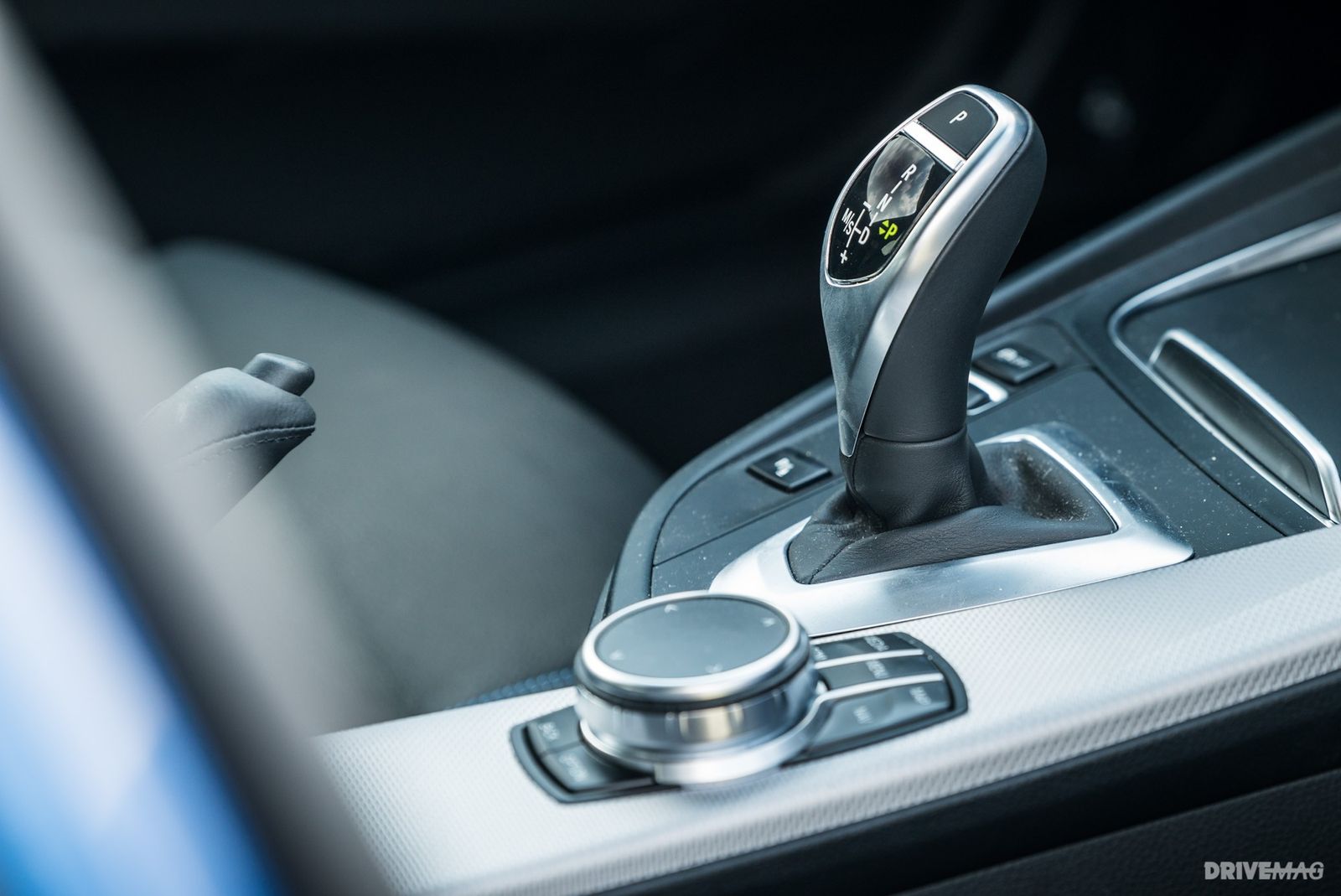 While I'm sure the 340i can get fairly close to its manufacturer claimed figure of 7.7 l/100km, but during my drive I rarely saw the average dip below 12 l/100km. I didn't drive it flat out all the time, but nor did I drive it with efficiency in mind.
In that respect, the figure is respectable for a car this pokey and powerful. And you don't need to work the engine at all to extract power from it – you can literally drive it as you would a diesel, and if you let the car's eight-speed autobox do its thing, you'll notice it rarely needs any more than 1,500 rpm before swapping to a higher cog.
---
Equipment 7/10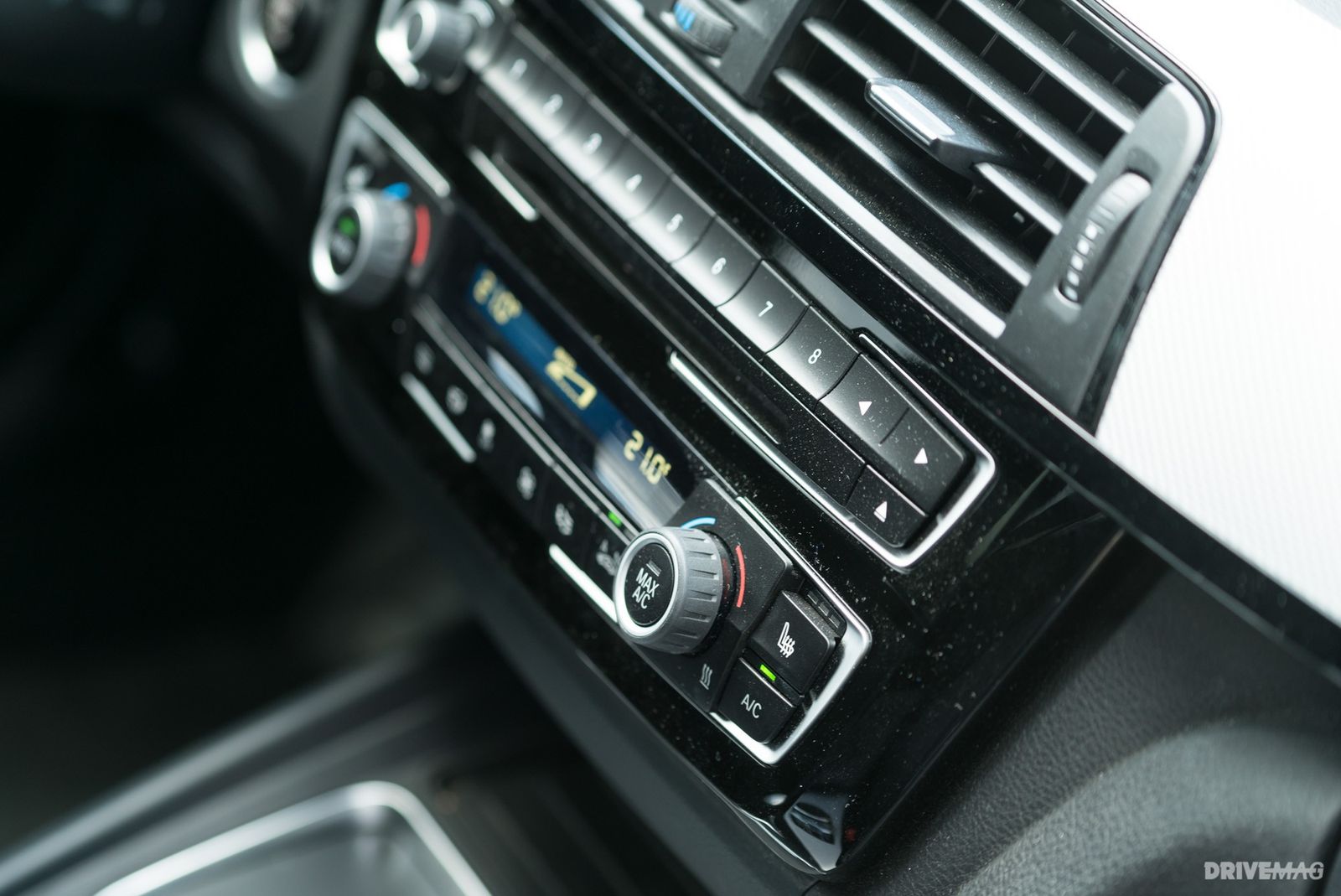 Our tester came very well equipped with electric leather seats that are part of €2,885 Business Class pack, the fully-featured iDrive infotainment system with the €2,000 optional Connected Drive (but without gesture control) and the premium €686 Harman Kardon sound system – the rear parking camera was an additional €430. It also had the €728 adaptive damper option ticked too, as well as the €2,409 eight-speed automatic gearbox and the €1,128 sunroof, €1,170 19-inch rims and €256 variable steering rack too.
All of these, coupled with the nearly €4,000 M Sport pack and a few lesser options pushed the car's price up by €21,753 to a total of €74,351.
---
Acquisition 9/10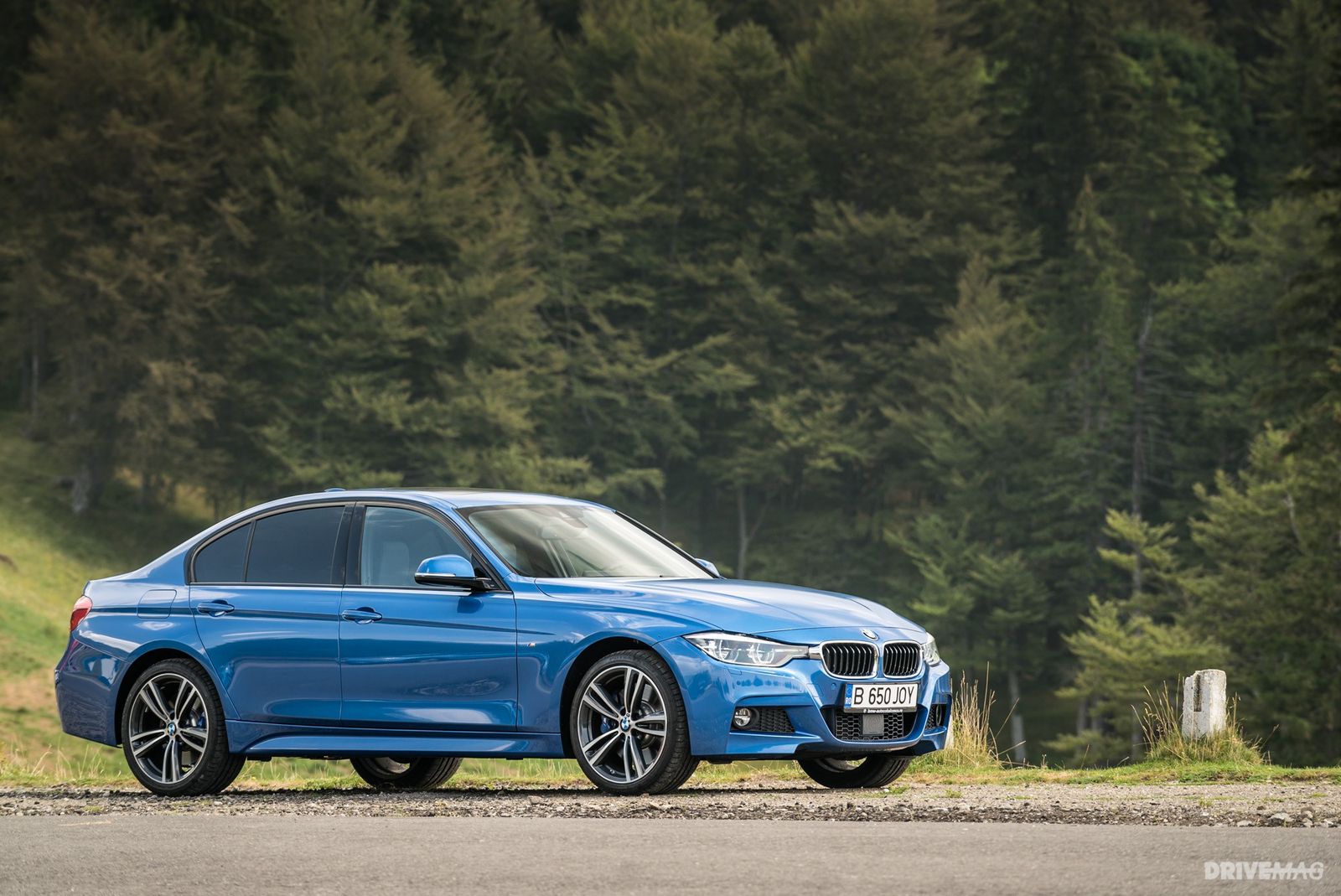 The 340i is the top dog in the performance compact executive sedan segment, a car that does everything very well, even blending in with lesser cars around it. It doesn't shout about its five second sprint time, or the fact that it takes corners very fast before grip runs out.
The tradeoff for its sporty character is obviously a rather firm ride that may not be to everybody's taste – I am referring to some elderly passengers who may find it overly stiff.
But for those looking for an under-the-radar four-door performance monster, if they can get past the steep price (and the premium you have to pay for the 40i motor) then the 340i is a must have. There's nothing currently out there that can match its broad swathe of abilities, its effortlessly cool demeanor and the heritage behind it.