2017 BMW 530d xDrive Luxury Line Test Drive: Bavaria Strikes Back
Mercedes-Benz has a lot to worry about when it comes to the all-new 5 Series
The all-new, G30 BMW 5 Series has some big shoes to fill. Its predecessor, the F10/F11 5 Series, has been widely acclaimed as the best in the segment, and the new one faces fierce competition from Mercedes' excellent W213 E-Class and the Jaguar XF, to mention only its newest rivals.
Just like the E-Class borrows styling and gadgets from the S-Class, the new 5 Series takes inspiration from the 7 Series when it comes to design and technology. The 5 Series sedan looks like a slightly smaller 7 Series but has more harmonious proportions. While BMW designers did not experiment a lot with the exterior and interior styling, they managed to make it instantly recognizable as a 5 Series. And that matters a lot to traditional buyers.
And then there's the technology. The new 5 Series can be equipped with almost as many driving and safety assist systems (not to mention creature comforts and gadgets) as the 7 Series. But the thing I am most curious about is how the G30 drives: does it remain the most fun to drive executive sedan? Time to find out.
Photos: Andrei Nedelea
https://cdn.drivemag.net/images/icons/inbrief-icons.svg
IN BRIEF
Recommended for:

Created for:

Hats off for:

Bang for the buck:
Powertrain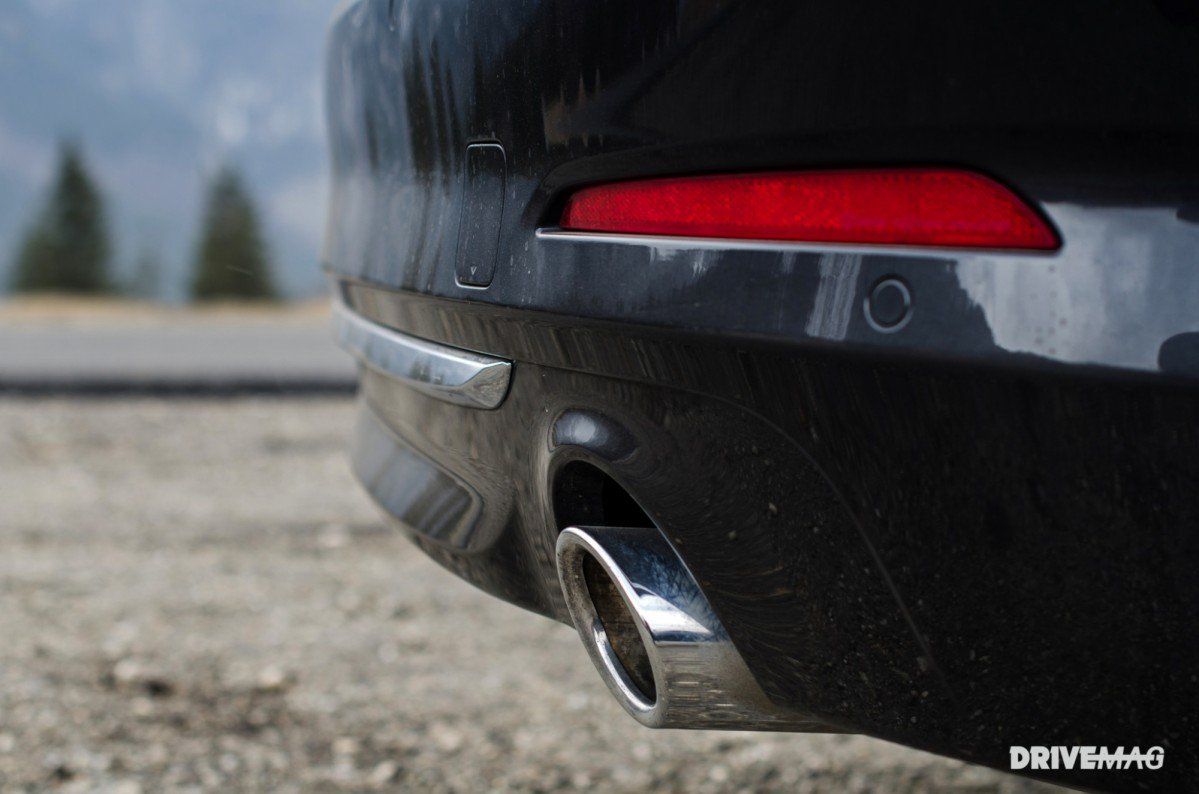 The 3.0-liter inline-six cylinder turbodiesel is one of those rare engines that does everything perfectly: it's silent and refined, it delivers a seemingly never-ending flow of torque, and it's not too thirsty. It also sounds surprisingly good when you floor it, an exhilarating whooshing noise. The engine delivers 261 hp (265 PS) at 4,000 rpm and 620 Nm (457 lb-ft) of torque from as low as 2,000 rpm.

Needless to say, the abundance of low-end torque, perfectly exploited by the smooth-shifting eight-speed automatic transmission, results in excellent drivability. The engine only runs out of breath at 4,000 rpm, but if you're there, it means you're already going too fast for your safety. The rear-biased xDrive AWD system makes the 530d an all-season car that you can have fun in and contributes to a 0-100 km/h (0-62 mph) sprint of just 5.4 seconds. Top speed is 250 km/h (155 mph), making the 530d the perfect Autobahn cruiser.
---
Handling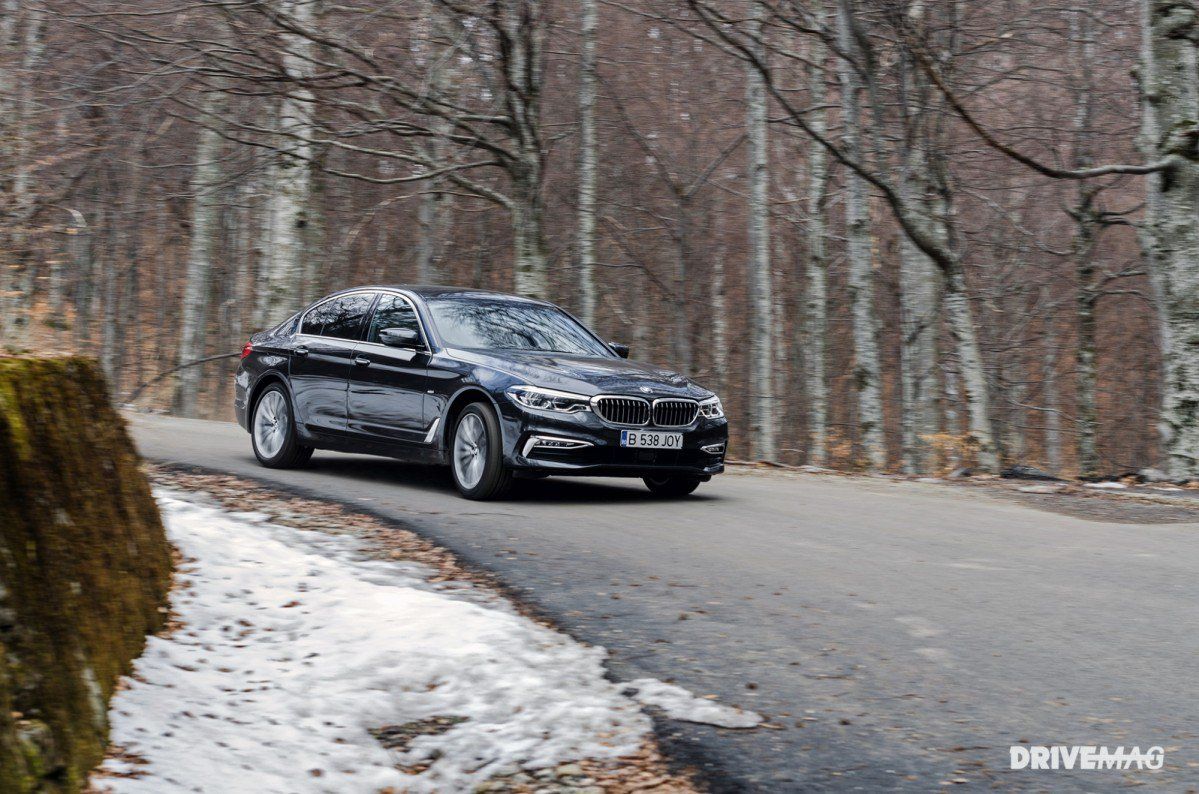 The 5 Series has always been a segment benchmark for dynamics, and I'm glad to say the new one makes no exception. Despite tipping the scales at almost 1.8 tons, the 530d xDrive feels remarkably agile in corners — more than its nemesis, the Mercedes E-Class. To be fair, the test car uses a trick to achieve that: rear wheel steering.

For the first time available with xDrive, the Integral Active Steering system improves turn-in for more agility at high speeds, as well as increased maneuverability in the city. The steering is one of the most precise and communicative electric systems I experienced.
---
Safety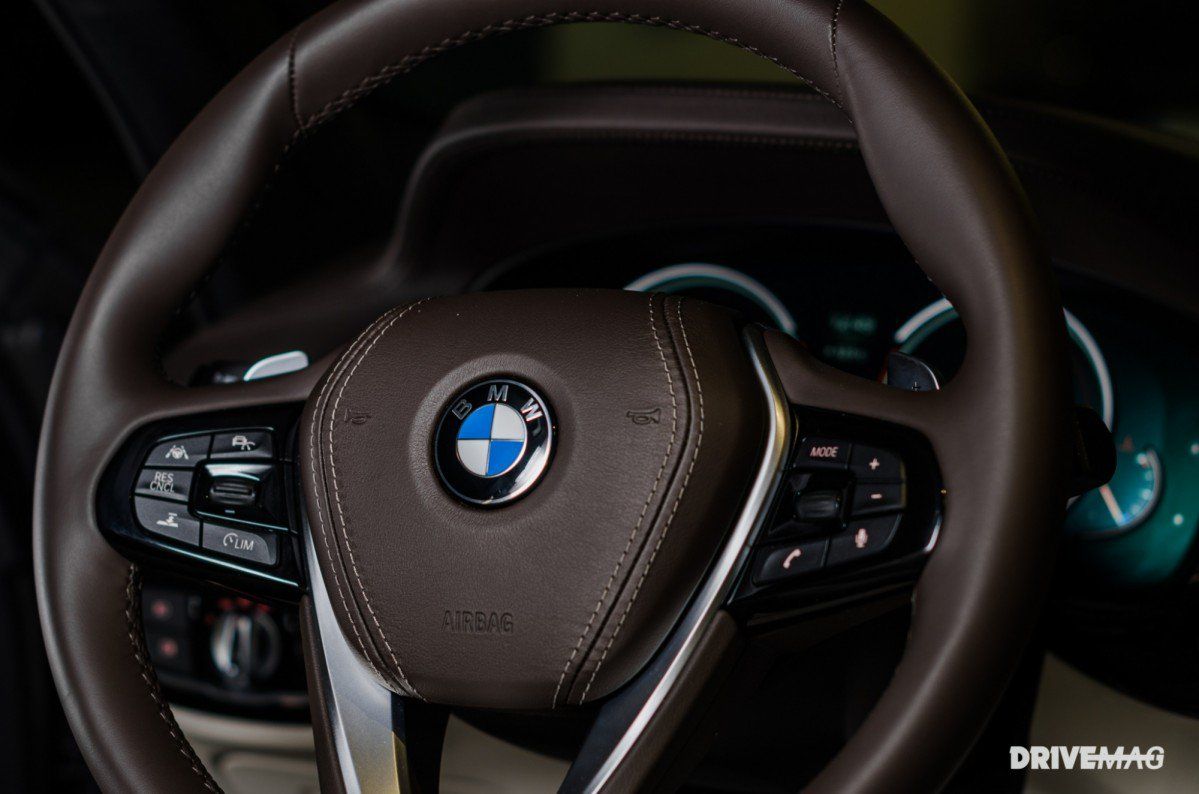 The all-new BMW 5 Series was crash tested by EuroNCAP, which gave it the highest five-star overall rating. The executive sedan received a 91-percent rating for adult occupant protection, 85 percent for child occupant, 81 percent for pedestrian, and 59 percent for safety assist systems. In the frontal full-width crash test, protection for the driver's neck and rear passenger's chest was only rated as marginal.

The sedan comes fitted as standard with ABS, traction and stability control, front and side airbags for front passengers, side curtain airbags, front and rear parking sensors, and a rearview camera, among other features.

The list of available safety features is overwhelming. Our model had the Driving Assistant Plus package, which allows the car to take over some driving and parking tasks. Essentially, the 5 Series can drive itself in traffic jams, slow-moving traffic, or during long motorway journeys. It's a shame most cool safety features are optional, though — you'll have to spend big money to turn a 5 Series into an ultimate self-driving machine.
Comfort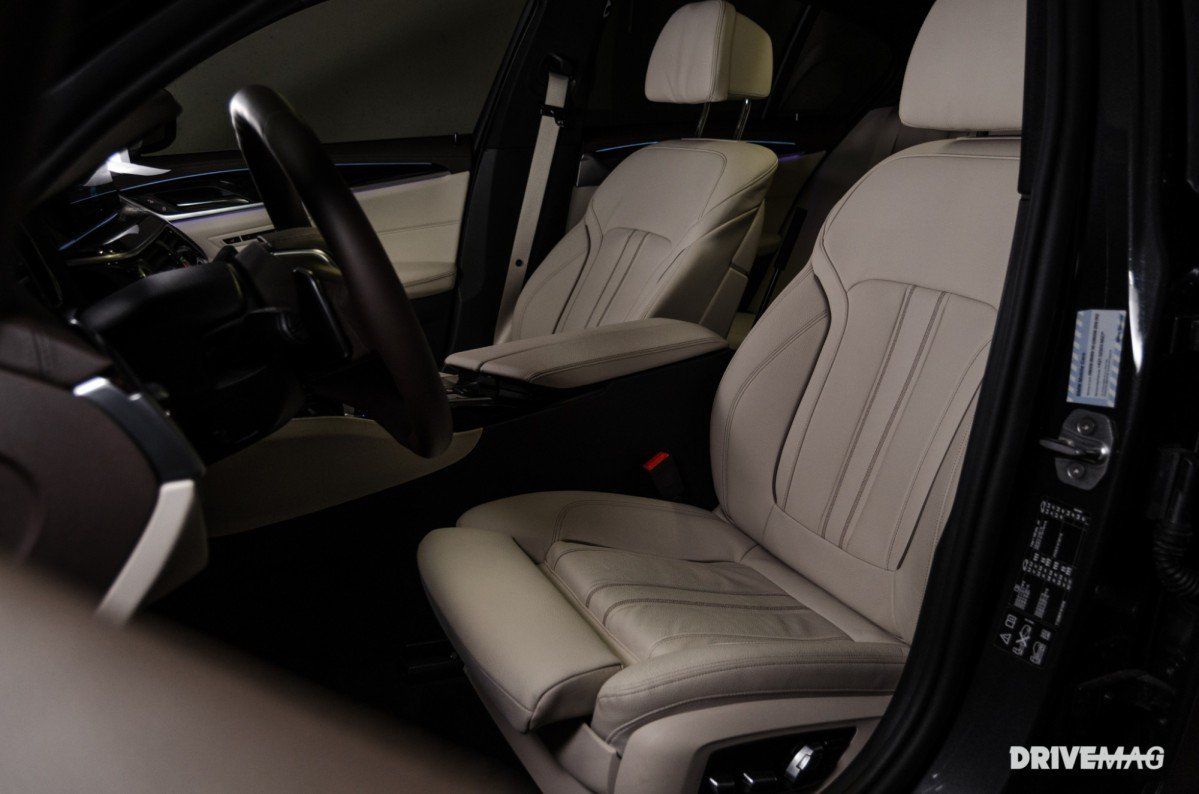 The standard suspension juggles handling and comfort like a pro, but it's clearly set up to favor a cushy ride. Comfort only suffers on pothole-ridden roads, especially if you opt for large 19-inch wheels, like those our test car rode on. The optional adaptive dampers are said to increase comfort and make the 5 Series sharper in corners, but if you live in a country with smooth roads, the standard suspension should be good enough.

The optional comfort seats are very cozy and hug you in corners — there's even a massage function to make those long trips more bearable. One thing you notice right away is how calm the cabin is even at highway speeds and how gracefully and effortlessly the suspension soaks up bumps — two minor details that make all the difference for premium car buyers.
---
Quality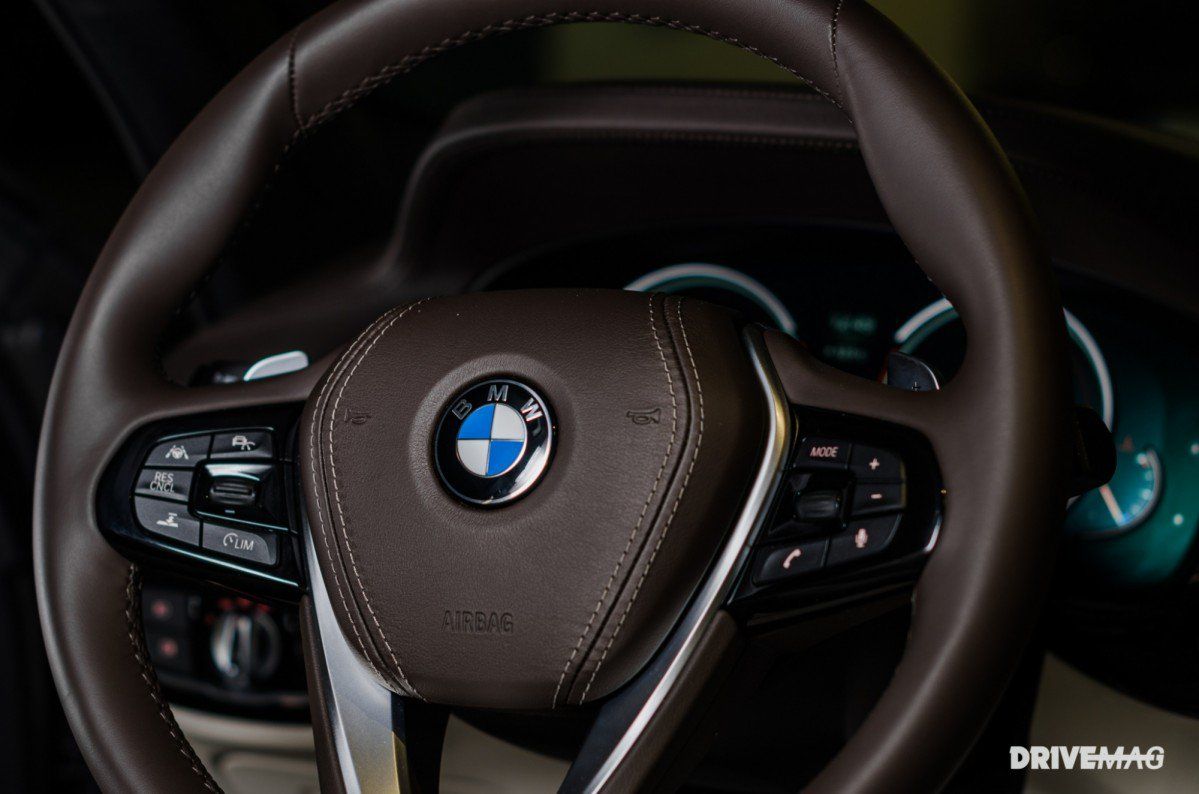 There's little to object about the interior of this 530d xDrive Luxury Line. Everything you touch in the cabin feels upscale, and the car oozes that feeling of a well-built luxury sedan. The Dark Coffee leather on the steering wheel feels great to touch, the Fineline Ridge wood trim looks spectacular, and the Sensatec artificial leather on the dash may fool you into thinking it was once worn by cows.

As for the Dakota white leather upholstery, it makes the interior brighter but is prone to stains — so choose a darker hue if you like wearing jeans. The materials are upscale taken separately, but the interior as a whole isn't as special as the E-Class', for example. Styling-wise, it's just an evolution of the previous model.
---
Practicality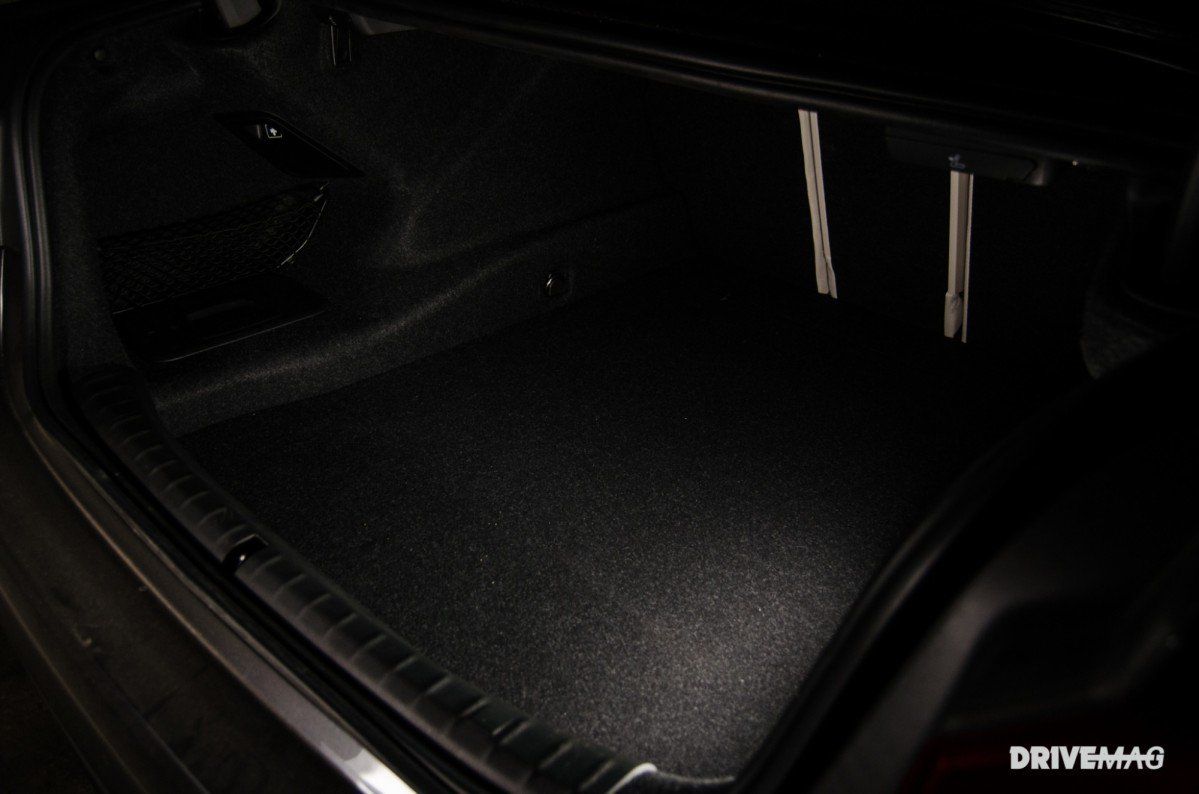 The new 5 Series is slightly roomier than its predecessor where it counts — in the back, that is. It offers more legroom and kneeroom than before, and headroom is generous even for passengers over six feet tall (1.83 meters). Just avoid placing them on the middle rear seat, because their heads will graze the ceiling.

At 530 liters, cargo capacity is 10 liters bigger that in the previous 5 Series, matching what the Audi A6 offers but falling short of the E-Class' capacity by 10 liters. The releases for the folding rear seats come in handy when there are bulky items to load, as does the lower boot sill. However, you wouldn't expect to find exposed metal on the boot ceiling of an executive sedan.
---
Infotainment
The sixth-generation iDrive infotainment system sets the bar even higher for BMW's rivals. It retains the functionality and intuitiveness of its predecessor and adds new functions such as a touchscreen, customizable home screen, and significantly improved voice control functions — the system understands what you want much better than before.

The 10.25-inch screen offers a crystal-clear resolution, and the optional gesture controls are a sure way to impress your passengers — although you'll look like a fool from outside while doing it. A much more useful optional extra is the Head-Up Display, which minimizes distraction and makes the driving experience much safer. Another extra the 530d xDrive had is the Navigation Plus system, which offers improved maps and traffic information.
Efficiency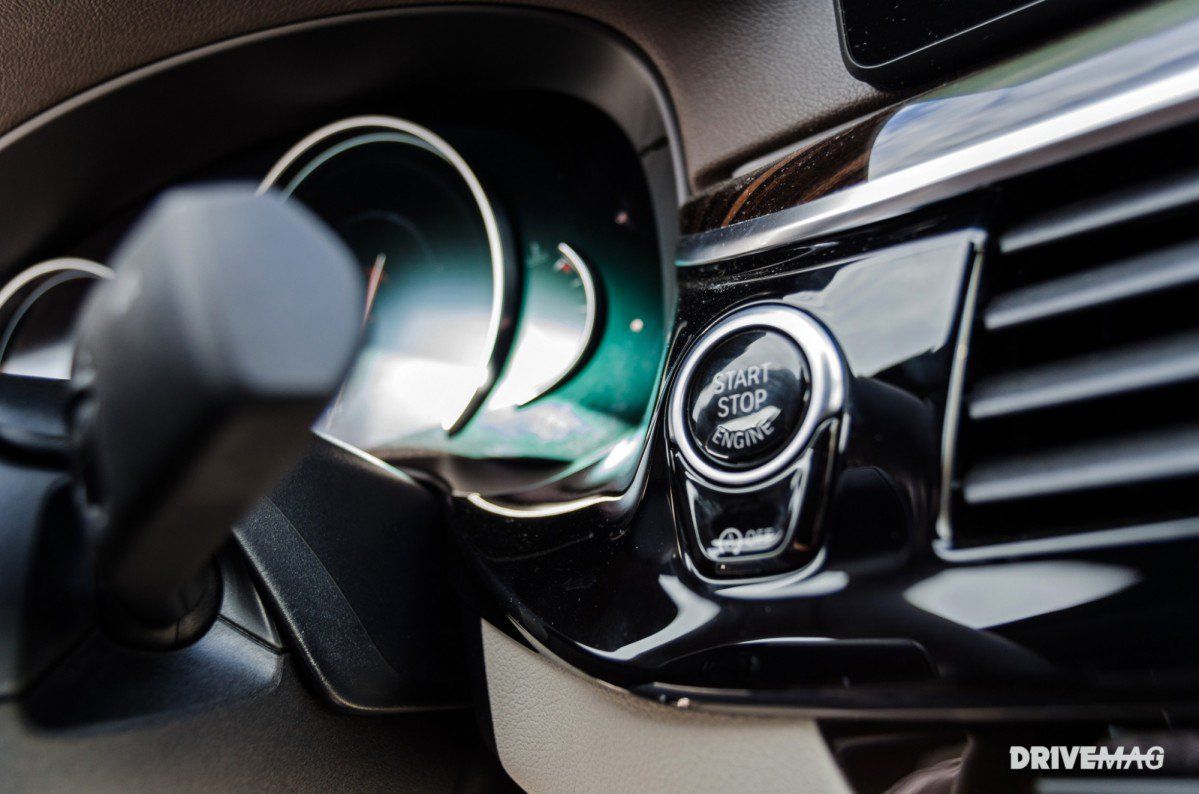 Unless you typically drive in a lab-controlled environment, there's no way you'll get close to BMW's claimed average fuel consumption of 5.4 liters per 100 km. Still, that doesn't mean the 530d xDrive will ruin you with too many trips to the pump. During our test, the on-board computer showed an average fuel consumption of 8 liters per 100 km — more than reasonable for a car of this size fitted with a 3.0-liter six-cylinder turbo engine.

We reckon lower figures are possible in real life if the driver is gentle enough with the accelerator pedal and if he or she likes to use the Eco Pro mode — during a relaxed 120-kilometer drive outside the city, we managed to get 6.5 l/100 km.
---
Equipment
When you get to the equipment side of things, chances are BMW's approach to optional extras will annoy some buyers. None of the cool features and gadgets is offered as standard, so you'll have to fork out thousands of euros extra to configure a well-equipped 5 Series. The car we drove had the Luxury Line package (€3,750), which brings high-gloss chrome trim and LED fog lights on the outside, as well as interior upgrades including Dakota leather upholstery and leather-wrapped sports steering wheel.

As expected from a BMW press car, the list of optional extras was much longer than that, totaling almost €25,000. We'd keep things like the BMW display key (€253), Comfort power seats (€2,313), Adaptive LED Headlights (€1,505), Parking Assistant Plus (€569), Driving Assistant Plus (€2,828), to name only a few.
---
Acquisition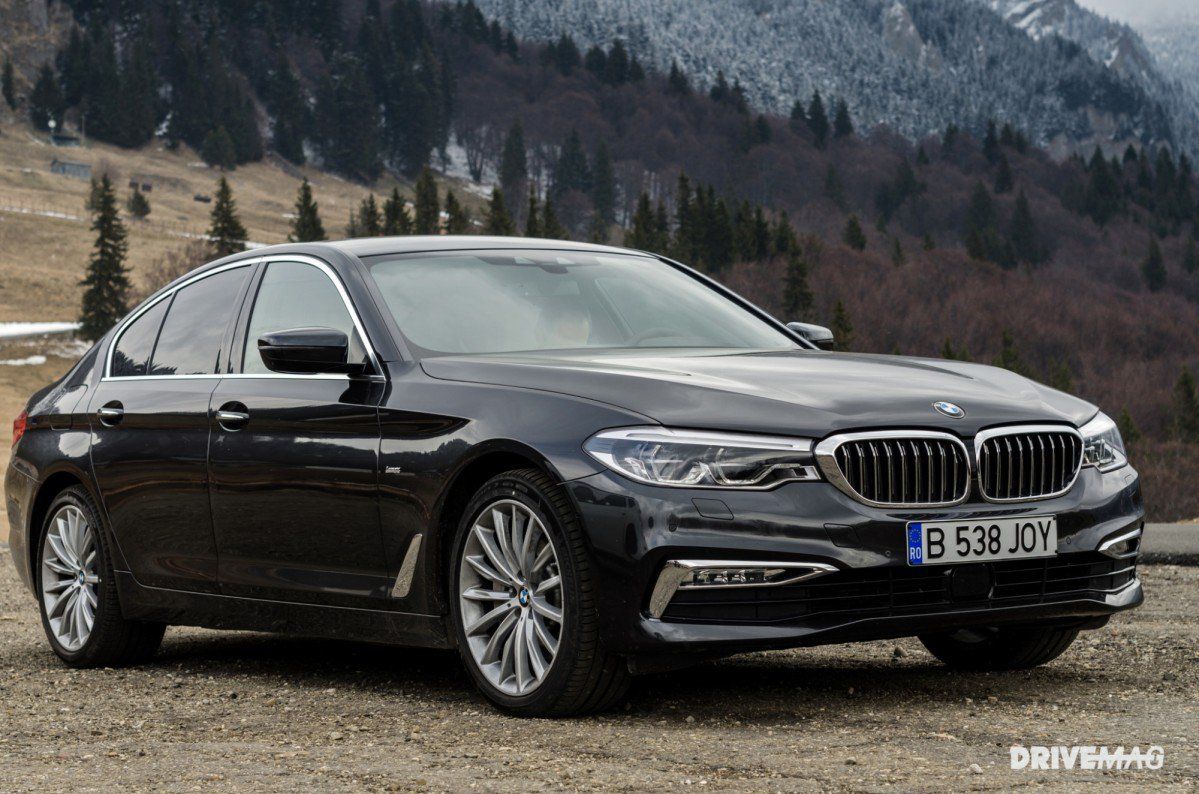 A base BMW 530d xDrive is priced from €56,700 in Germany, but the cheapest 5 Series you can buy is the 520d with the six-speed manual transmission, at €45,200. With all the optional features, our test car nears 7 Series territory — it costs a whopping €85,415. A BMW 730d starts from €83,200 in Germany and certainly comes with many more standard features.

The morale of the story is to configure your car wisely, so think seriously about the optional extras you need. Overall, I reckon the new 5 Series has all it takes to take over the leadership of the segment from its predecessor. It's at least as technologically-sophisticated and refined as the E-Class but more involving to drive — making it a complete package.