The first turbo-only Civic
Overall Score 80/100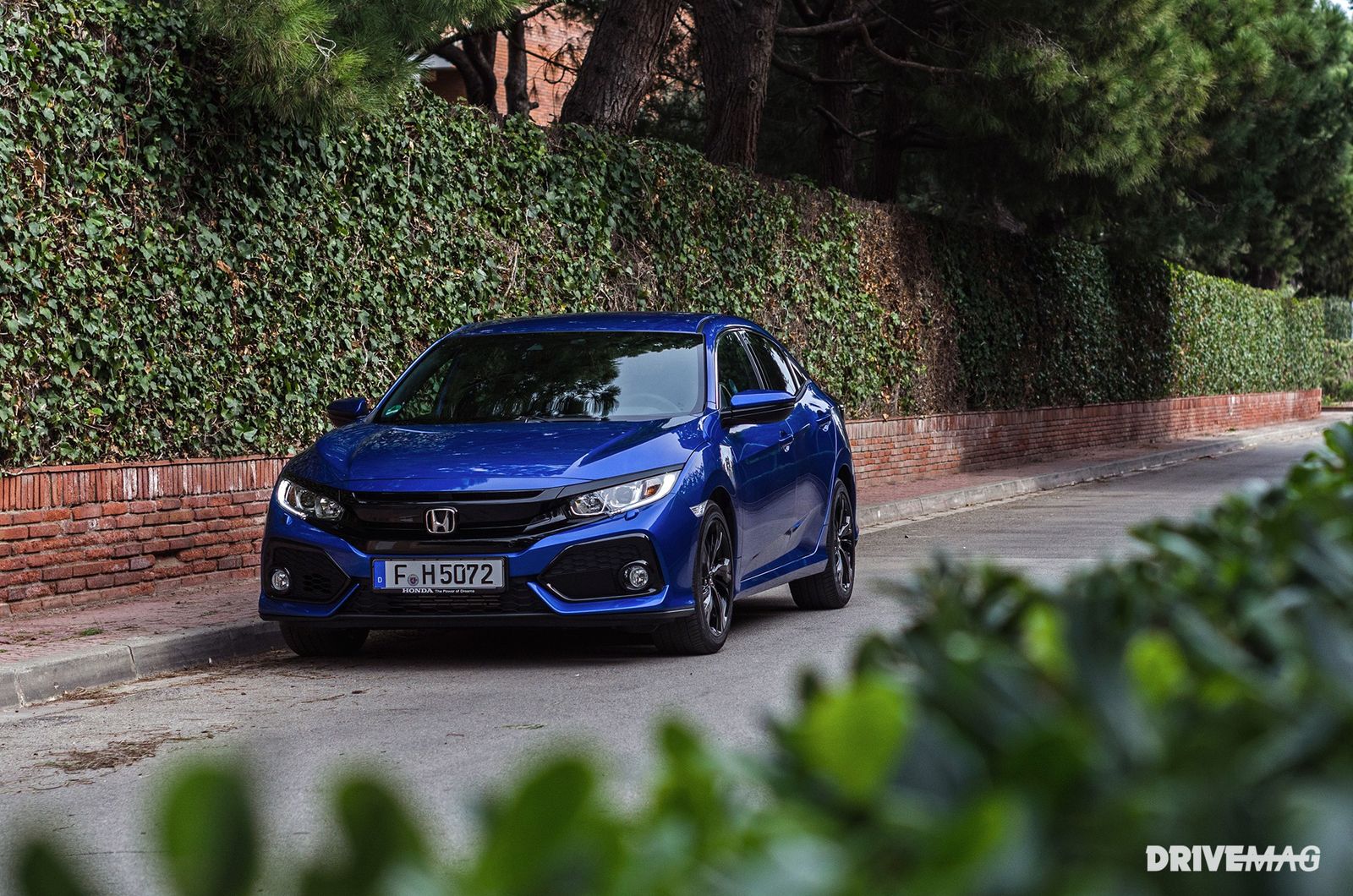 Honda says the tenth-gen Civic is the largest single project it's ever undertaken and that's no wonder as it's also the first ever truly global Civic incarnation. A lot of effort has been put into not only making it a solid compact, but also make it one that appeals to a world audience – it's also noticeably bigger, and some might mistake it for a new Accord, especially once the sedan comes out.
Having only driven the new Civic five-door hatchback for a limited time at its European launch even, first impressions are pretty good. The car is quite handsome in person, it drives with great precision and body control and one of the two engines (the larger 1.5-liter) is a peach.
It excels in terms of ride comfort and build quality, yet while it may be the best (and largest) Civic to date, it does have a few sore spots.
Photos: Andrei Nedelea
---
DRIVE
Powertrain 8/10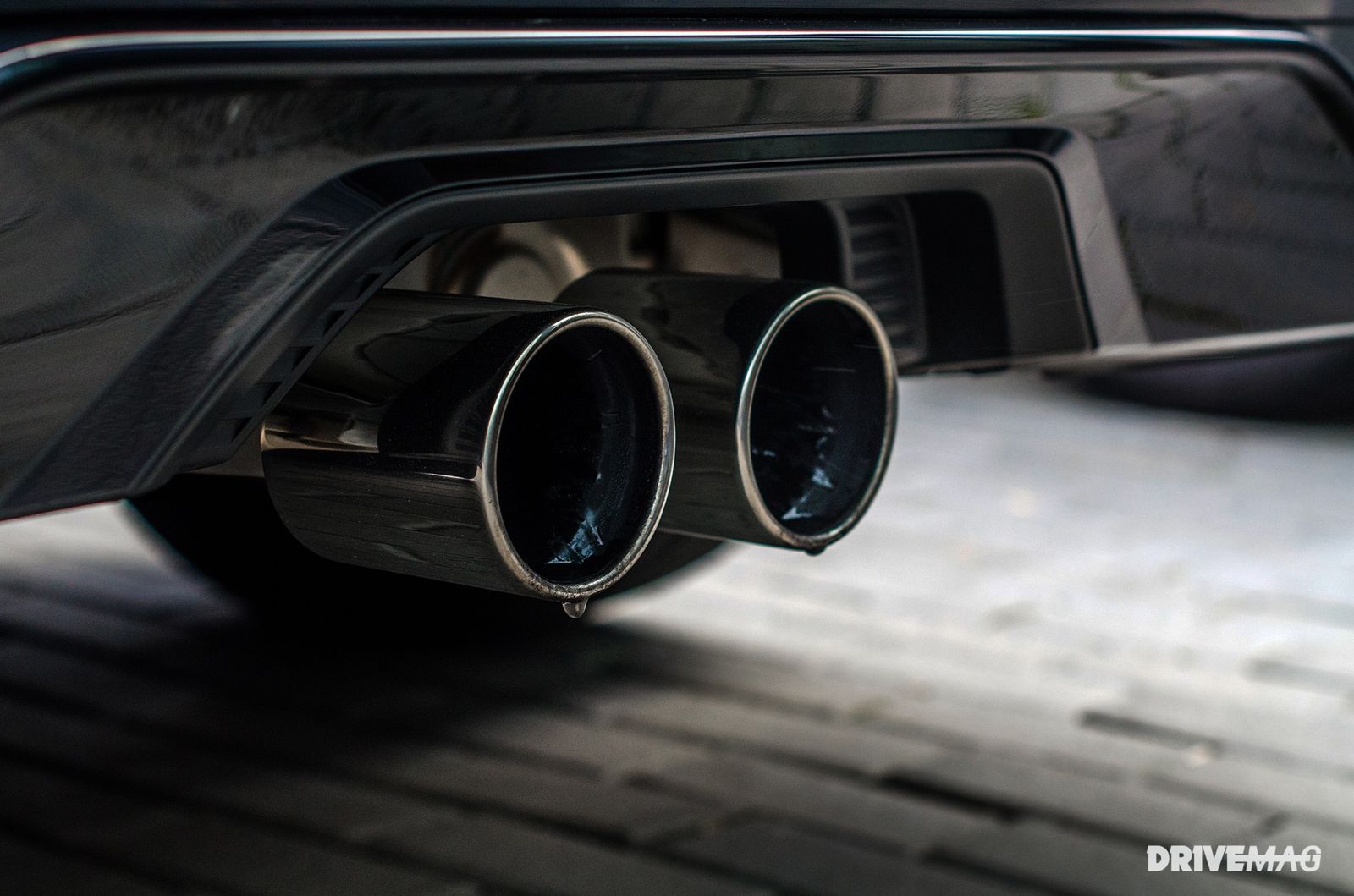 The 1.5-liter turbocharged engine (which only has direct injection but no more Vtec) is a pretty good unit by modern standards. It pumps out 182 PS and 240 Nm (177 lb-ft) of torque, and it moves the car along quite briskly.
There is really no perceivable turbo lag to speak of and elasticity is probably the best word used to describe it, especially since you're mostly going to use it in mid-to-low rpms for the daily city shuffle.
It's not very rev-happy, though, and on the move you'll find yourself relying on Newton meters more so than horsepower. This very different character to older Honda engines will come as a bit of a shock for rev-hungry fans of non-turbo Vtecs, but once you get used to it, you'll easily forgive it.
Regarding transmissions, the six-speed manual is a peach, offering excellent precision, feel and gearing – it's definitely better than the CVT, which is fine as far as variable transmissions go, but it loses 20 Nm and also turns the Civic into a bit too much of a sedate cruiser for some taste buds.
---
Handling 7/10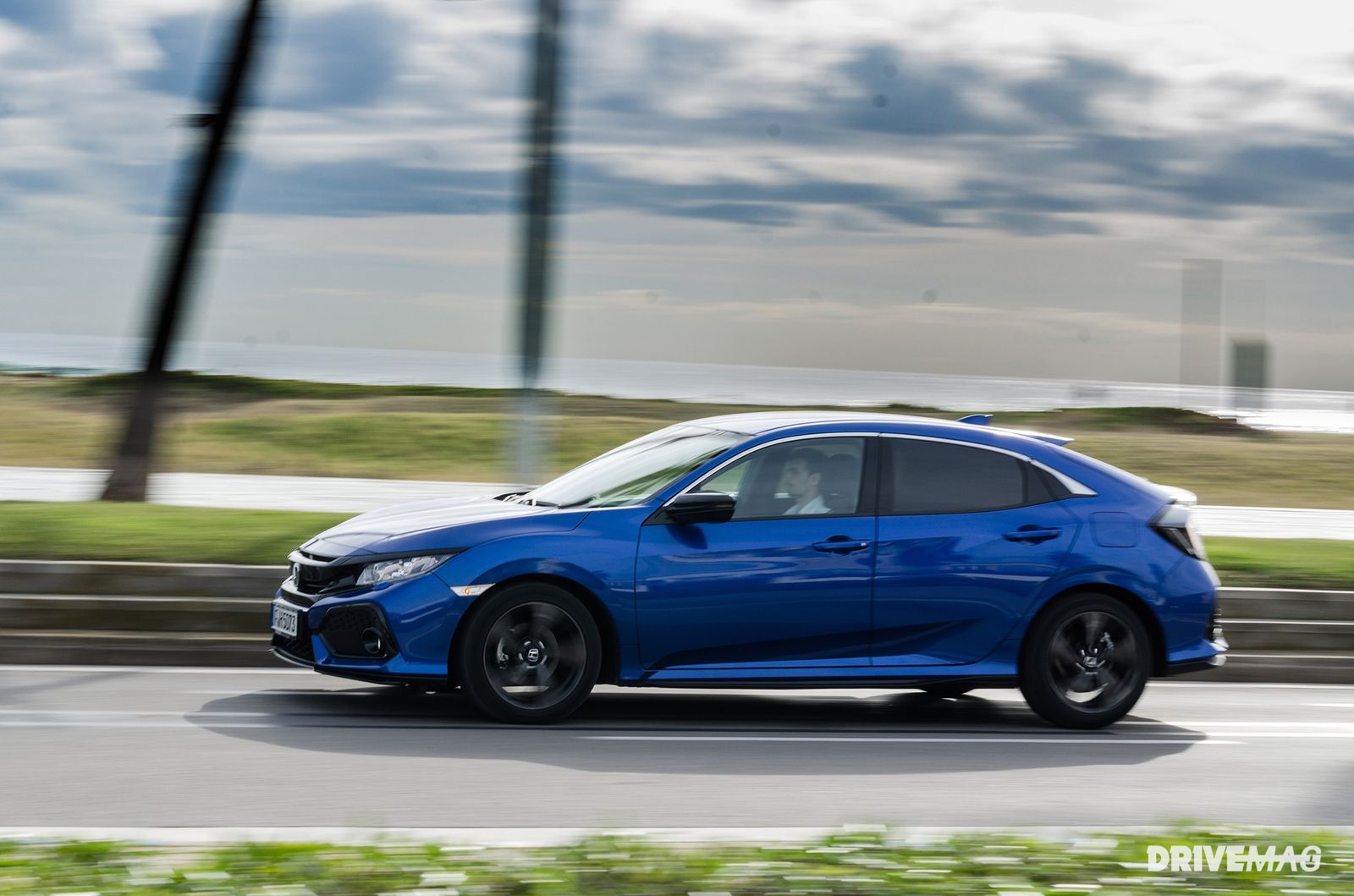 Having reverted to using an independent rear suspension setup, the new Civic feels super secure through the twisty bits. There is no skipping of the rear over bumps whatsoever (even when the bump happens to be of the mid-corner variety), and thanks to the new dual-pinion variable steering rack, bend bashing is easy and enjoyable.
As a dynamic package, the Civic is very accomplished, and the only thing that lets it down is the complete and utter lack of steering feel. Sure, the precision is all there (even just off center), but you don't really know when and if the front wheels are going to lose grip.
---
Safety 9/10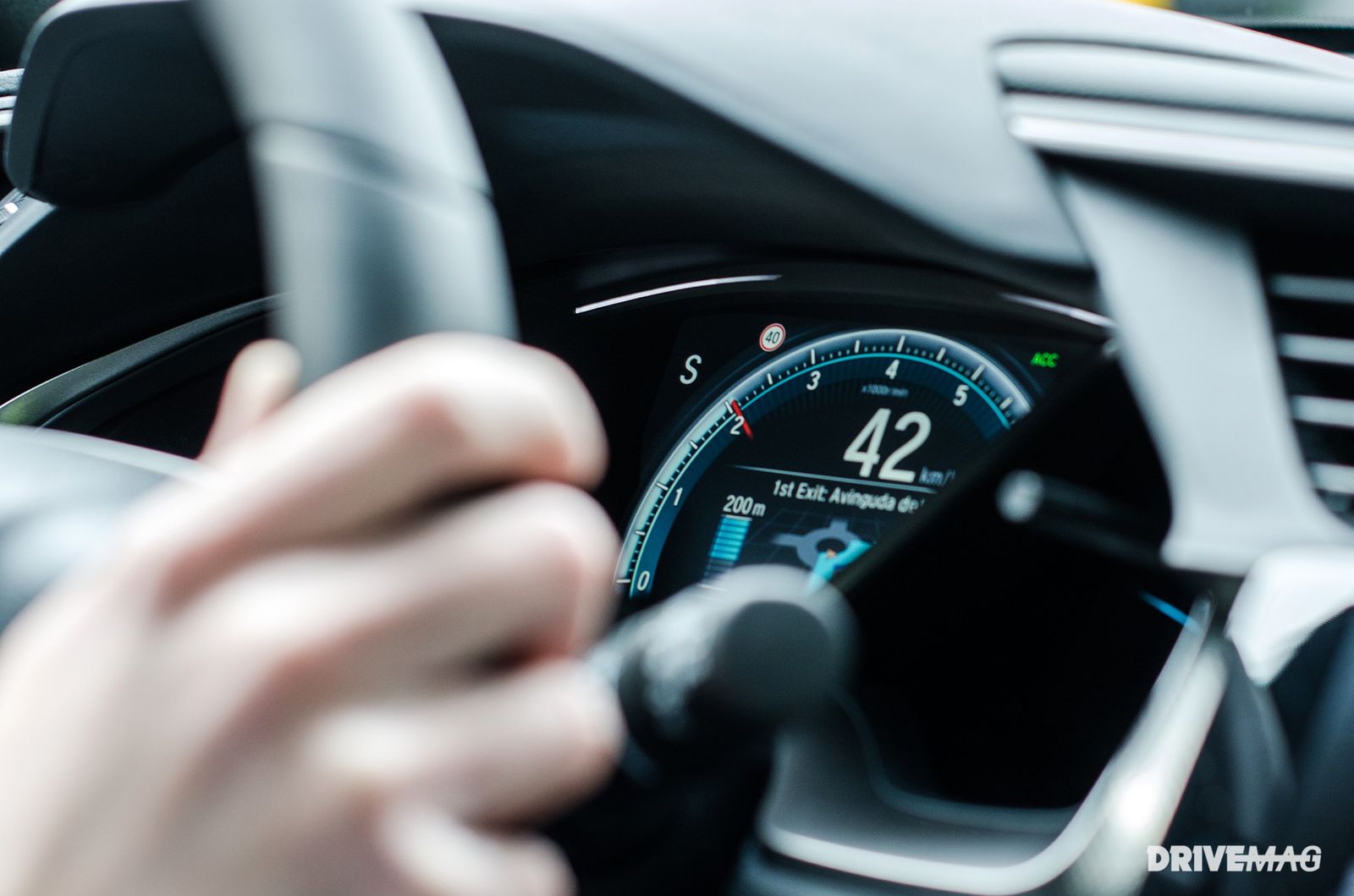 Honda says it's used considerably more high tensile steel in the construction of the latest Civic's shell, and Insurance Institute for Highway Safety (IIHS) testing awarded it full marks in all of their crash tests (including small overlap). The IIHS only tested the sedan and two-door, but the five-door is structurally the same; it has yet to be tested in Europe.
Most new Civics will feature standard Honda Sensing, which is basically a complete slew of active and passive safety aids. It includes collision mitigation (with forward collision warning), adaptive cruise control, lane keep assist and road departure mitigation.
Do note that in the US, the IIHS rated the Civic's headlights (the LED ones) as "Poor," pointing to inadequate lighting provided by both the low and high beams in most driving situations.
---
INTERIOR
Comfort 9/10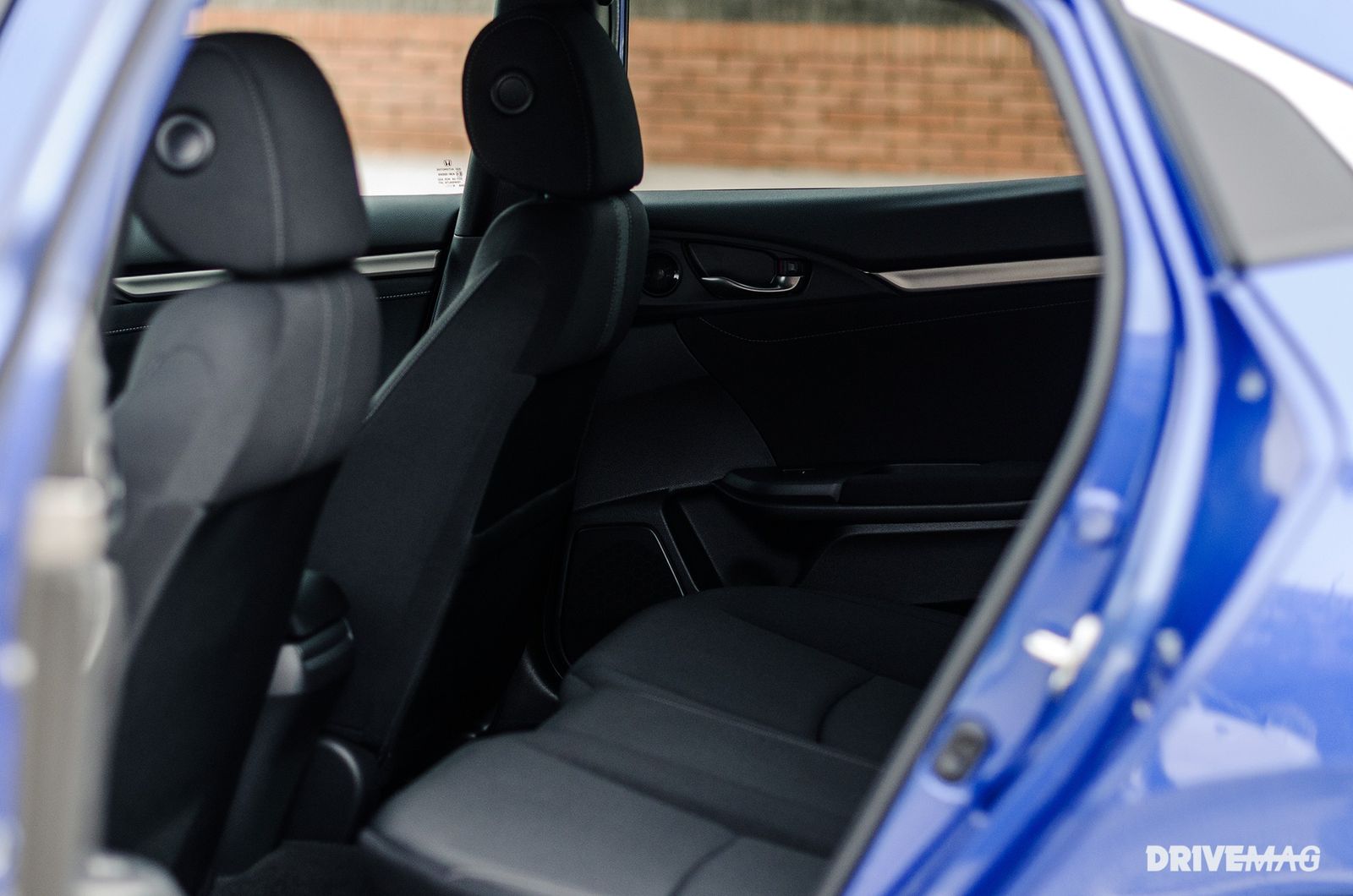 Its high passenger comfort levels are a top selling point for the new Civic, a car which is very good at making roads feel smoother than they actually are. Even short and deep bumps, the kind that unsettle even the most sorted of suspension setups, are for the most part ironed out,
Seats are also excellently shaped, providing a good mix of comfort and lateral support, although in base trim level cars, the upholstery is horrendous. It's probably the single nastiest synthetic fabric you'll find on any car in this class, which probably means Honda really wants you to plump for a high spec car with much plusher feeling leather seats.
In the back, the Civic can seat three people in relative comfort, but it's not the airiest feeling of interiors, with smallish rear windows and an excessive use of black with no offsetting tones.
---
Quality 8/10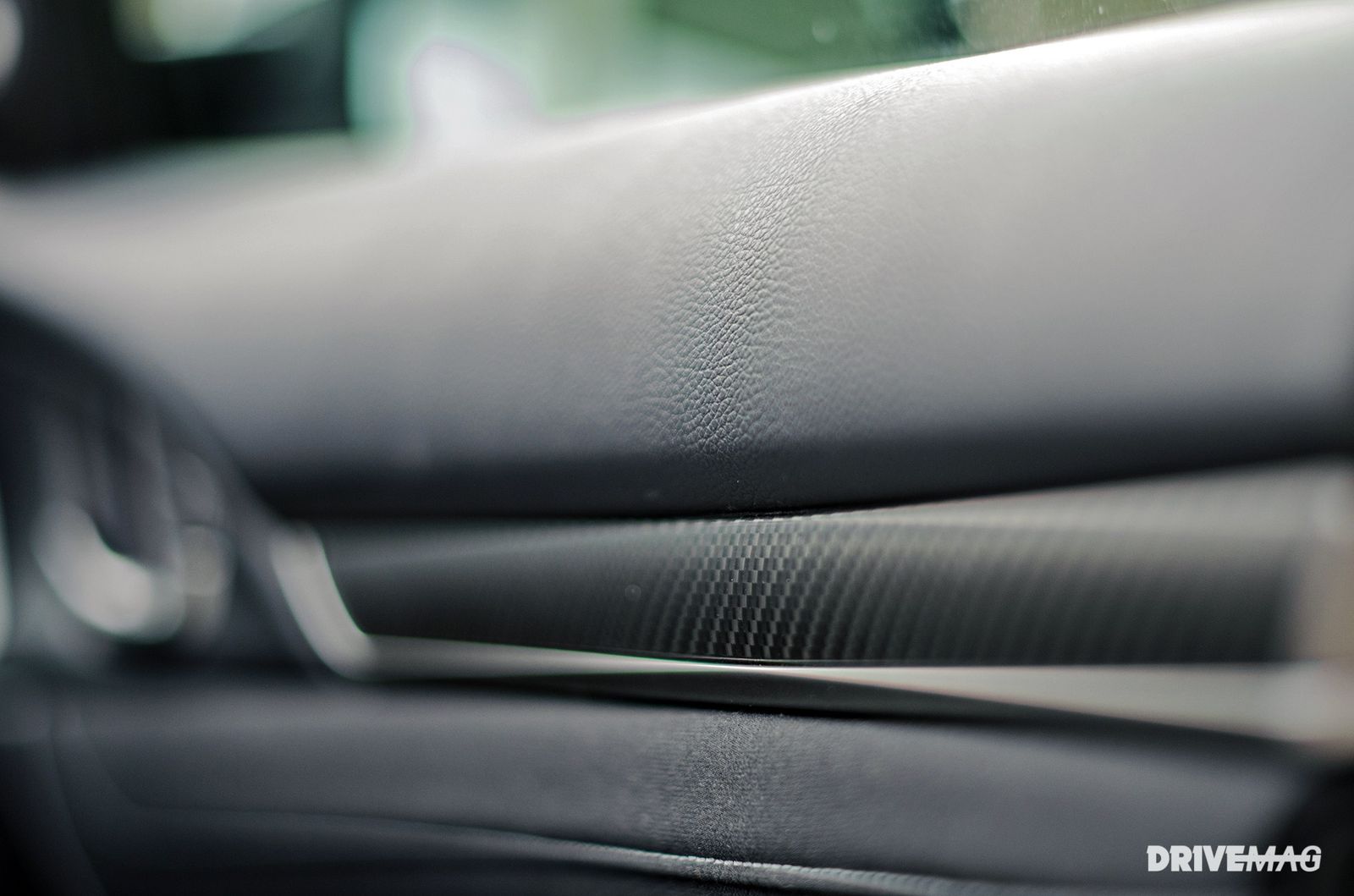 Superbly screwed together is the best way to describe the Civic's interior. There is no hint of any squeak or rattle whatsoever, and even if materials quality is so-so, as a package it's above the class average in terms of ambiance and quality feel.
Sound insulation, while pretty good overall, can't mask tire roar at highway speeds, and there's no way to stop it other than simply slowing down.
---
Practicality 7/10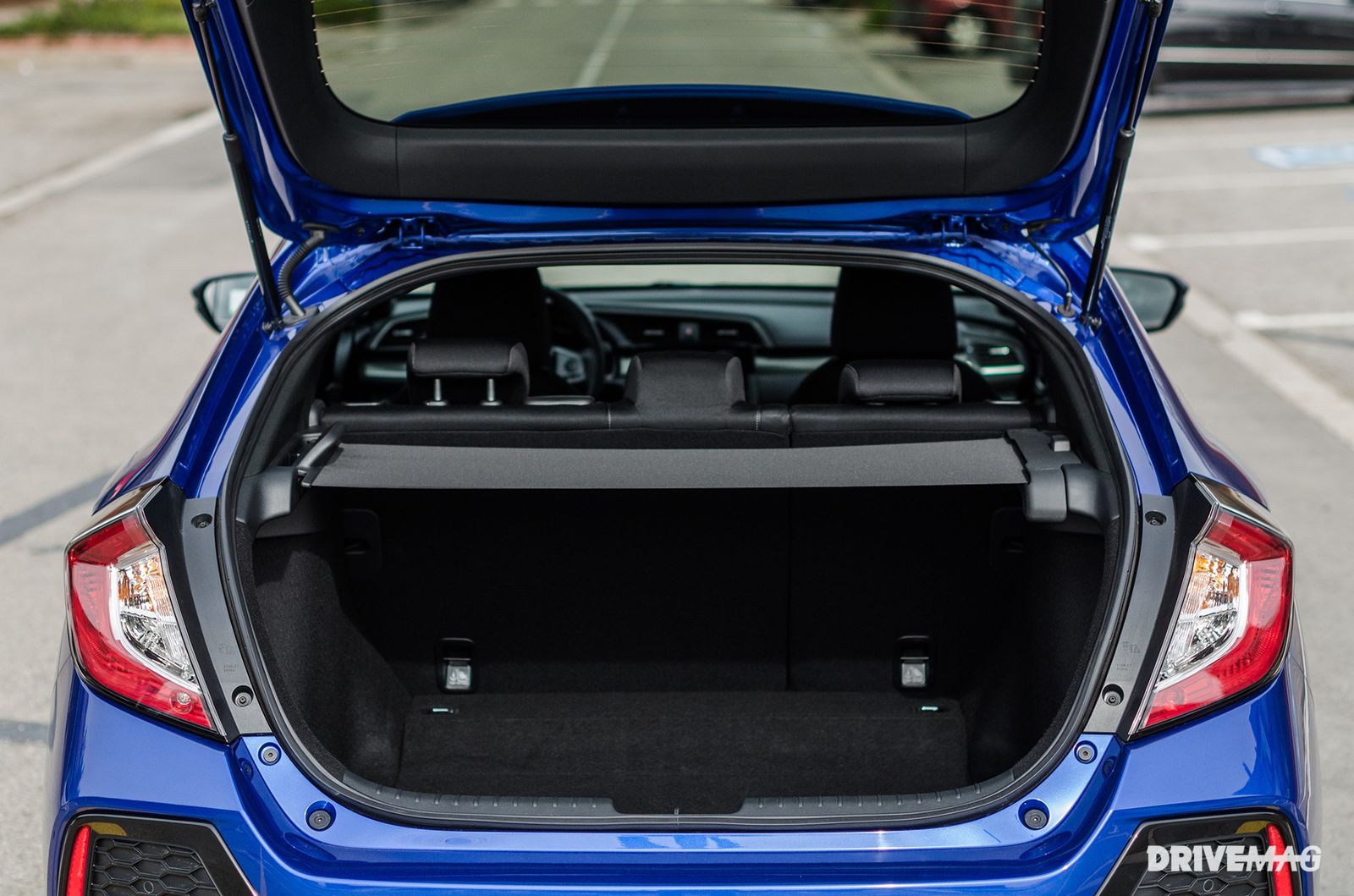 There is a decent amount of storage options for passengers in the cabin, with big door bins, glove box and central armrest cubby that can be slid forward for extra comfort. The boot is also quite big, but it's almost identical to that of the (much smaller) previous generation (478 liters), this in a car that also ditched its famous flip-up "Magic Seat" rear bench.
---
Infotainment 8/10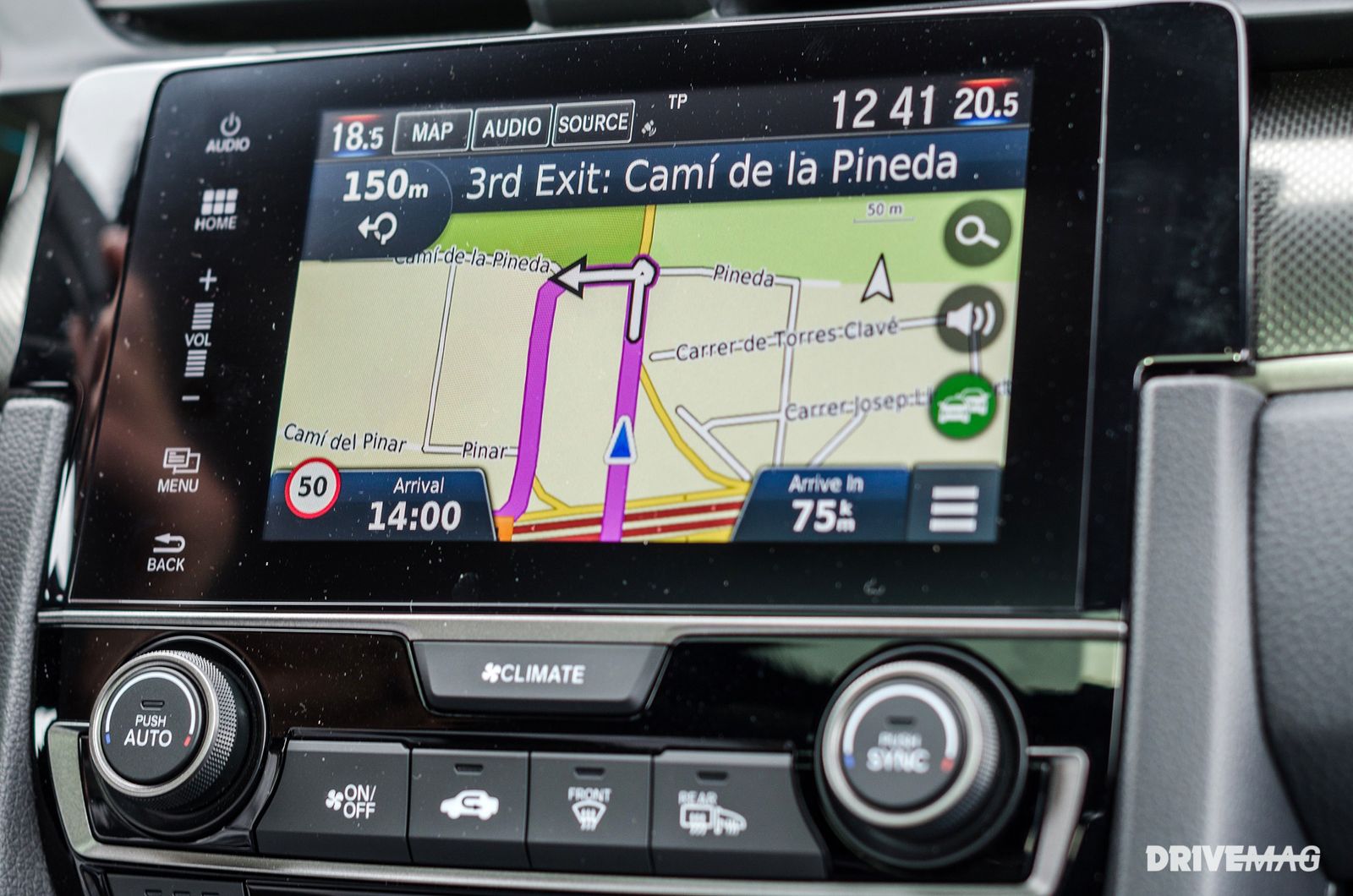 Nearly all new Civics will feature a new five-inch touchscreen display infotainment, which can be upgraded to an even bigger unit from mid-spec trims upward. It features a Garmin-based navigation system which is okay, but sometimes lacks precision in showing you which slip road to take off the motorway, so you (like I did) might miss an exit and have to take an unwanted detour.
This is due to the car marker not moving smoothly around the screen, and this can be seriously disorienting.
At least it has both Apple Car Play and Android Auto compatibility, so you can ditch the in-built nav for the much better system on your phone.
---
BUDGET
Efficiency 8/10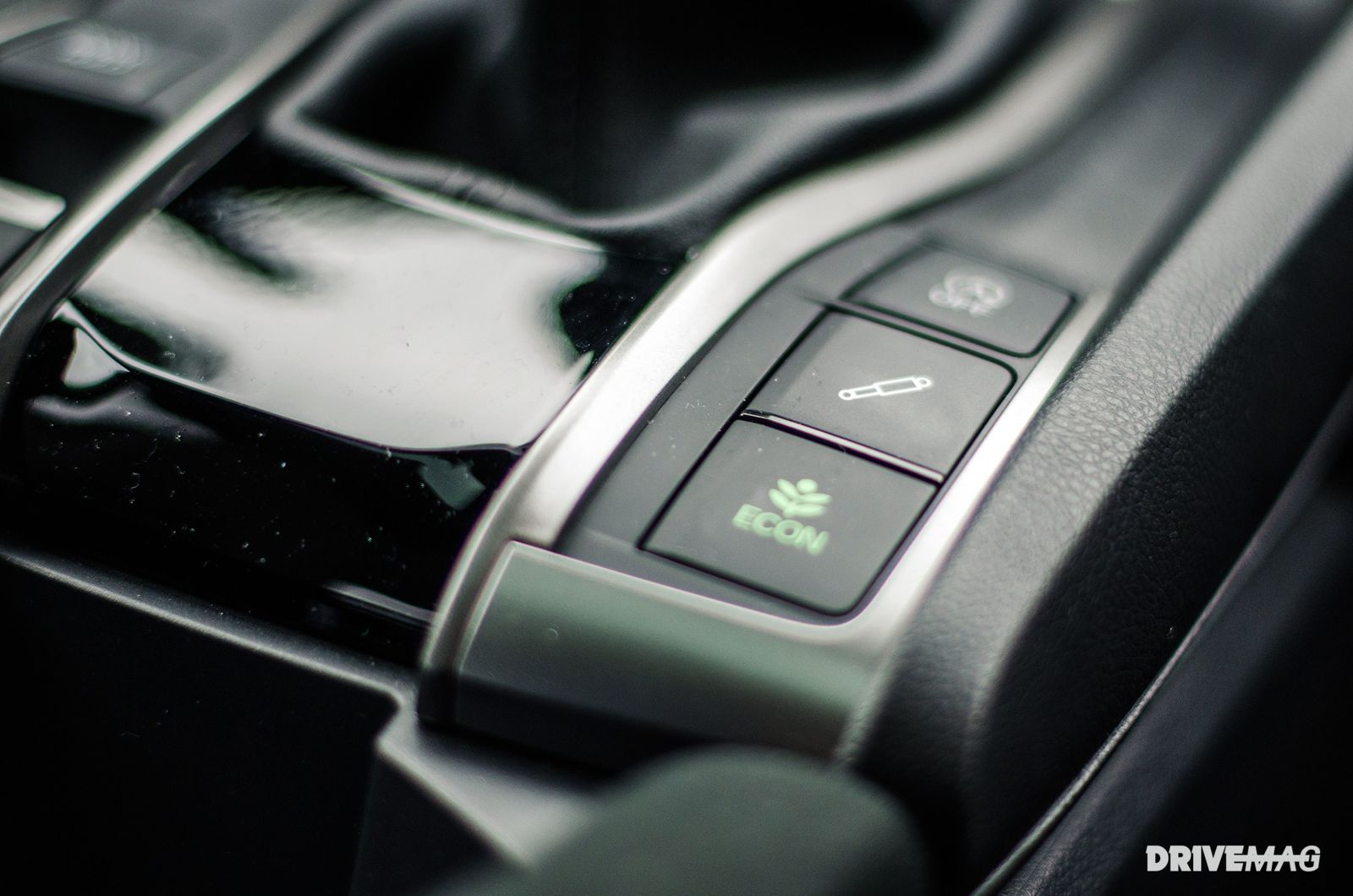 It's hard to gauge efficiency on as short a test route as we had, but the 1.5-liter turbo manual should return around 8 l/100 km in mixed driving conditions; I also briefly tried the 1.0-liter with the CVT and that averaged around 7 l/100km on a leisurely (strictly urban) drive.
---
Equipment 8/10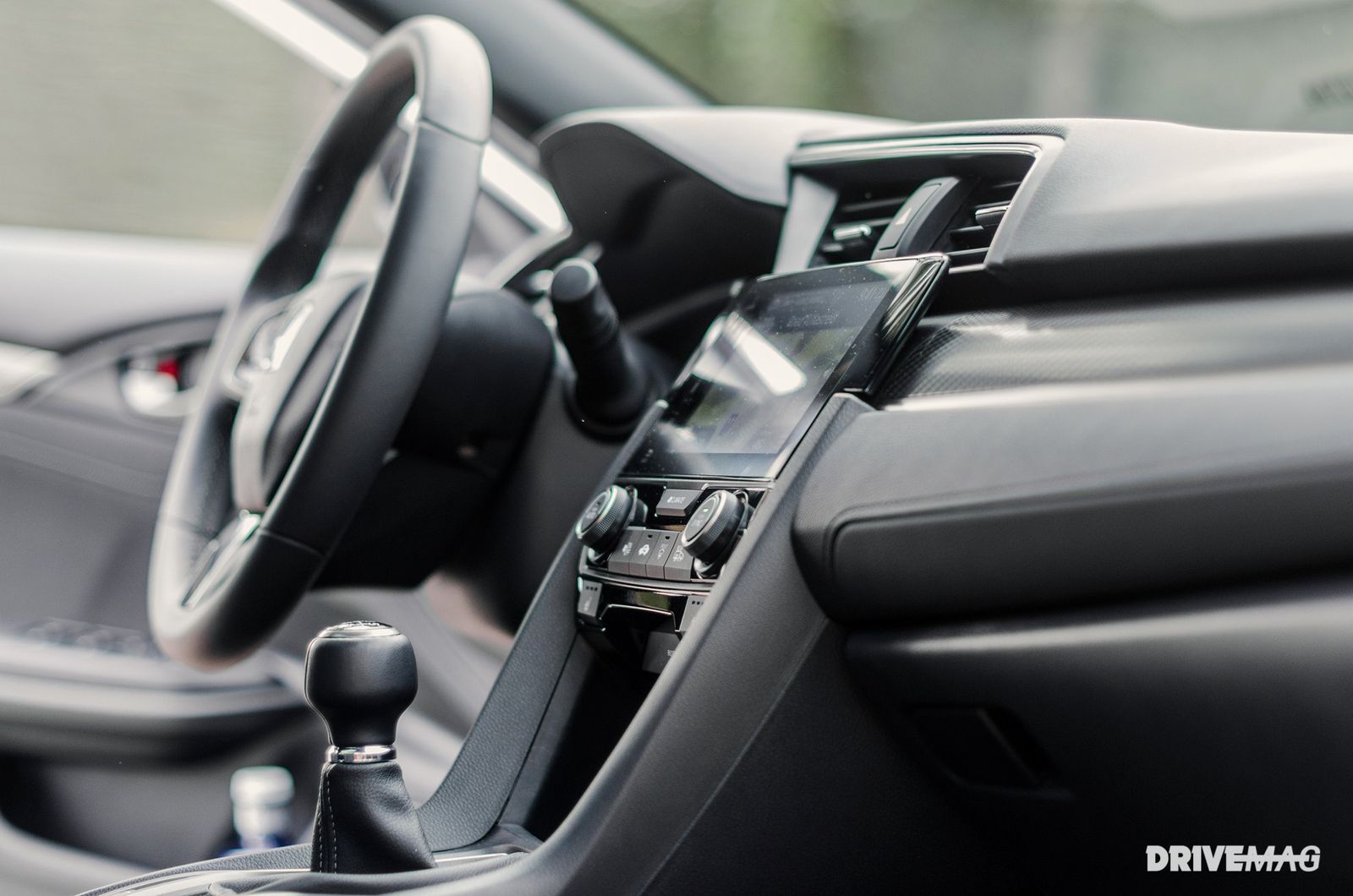 Few will order the very basic entry-level Civic, but mid-spec cars come fully kitted with anything you could possibly want on a car in this segment. This is where Honda wins out over its competitors whose complex options lists feel like they're adding on the costs much quicker.
There are also two sunroof options (one regular and one panoramic), either of which is a must as it makes the interior feel more airy and inviting. The leather seats are worth paying extra for because they're miles more appealing than the standard ones.
It's also a wise choice to go for the biggest navigation system since part of the climate control settings are now found on the touch screen and you want as easy operation of those controls as possible.
---
Acquisition 8/10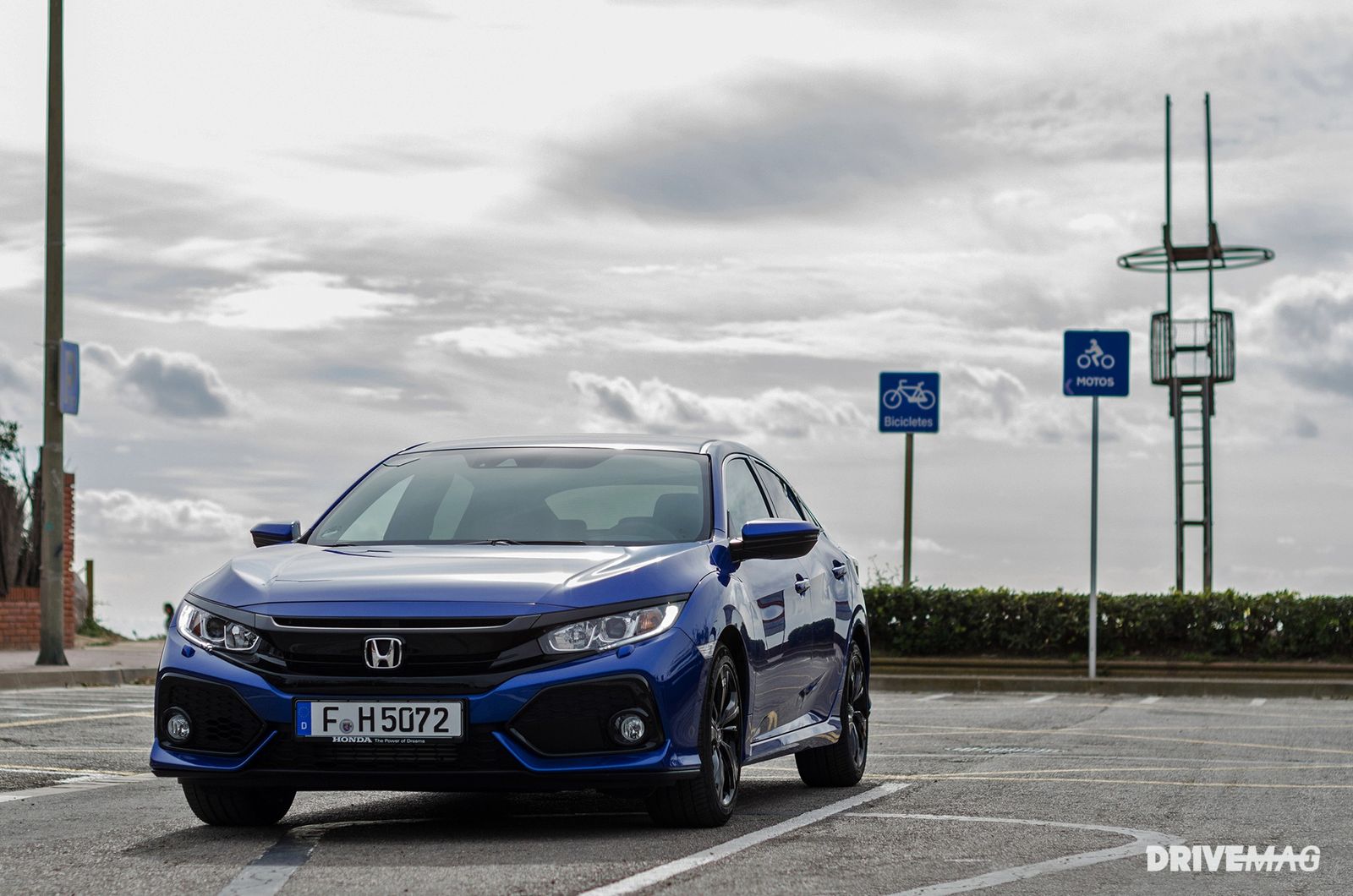 The new Civic is unquestionably a top buy in the segment right now, featuring contemporary engines, styling and tech. It's also quite fun to drive (would have been much more so with steering feel to match the sharpness), it has a nice looking interior that's bound to be durable and an OK infotainment system.
What it lacks is alternatively-fueled versions: there is no diesel (yet), nor any hybrid to speak of.
Its styling also seems to split opinions, and those familiar with older Civics will certainly notice its extra dimensions – some might think it's some sort of slimmed down Accord more than anything else.
We'll have to get it here for a full test drive and a definitive opinion, but so far it's quite promising.