2017 Land Rover Discovery 2.0 SD4 HSE Luxury Test Drive: Midlife crisis turns Disco into Range Rover wannabe
There has never been a more dramatic transition from one Discovery generation to another than the arrival of the latest model in September 2016
The fifth-generation Disco is so different from its predecessor that one wouldn't be too wrong to mistake it for a Range Rover. Just look at it: gone are the brick-like volumes and simple, rugged details, replaced by a rounded shape and posh-looking, Range Rover-like headlights and grille.
Don't get me wrong, going upscale is no crime — everyone does it nowadays. But with the demise of the Defender, the Discovery remains the brand's most rugged and capable off-road vehicle, and the trouble with the new model is that it doesn't quite look like one.
Sure, it retains the stepped roof of its predecessor (although it's barely noticeable now) and the asymmetrical design of the tailgate — which is no longer split! Surely that must be a blasphemy for Disco fans, as must be the fact that it's not based on a ladder frame steel chassis anymore, adopting a lightweight aluminum monocoque structure instead.
There are many changes, but as they may be too difficult to take in all at once, I'll detail them as we go along. All things considered, the question on everyone's lips is: has the Discovery got soft by going upscale? Let's find out.
https://cdn.drivemag.net/images/icons/inbrief-icons.svg
IN BRIEF
Recommended for:

Created for:

Hats off for:

Bang for the buck:
Powertrain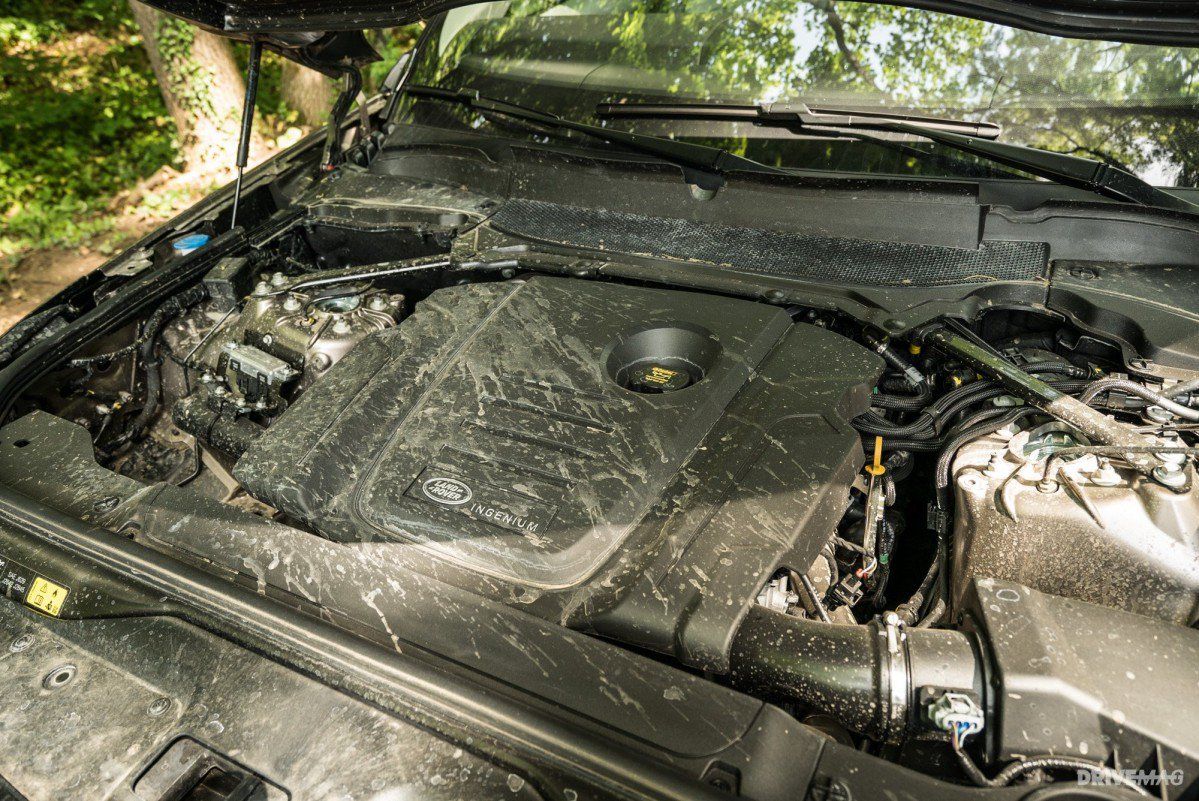 There's a brand-new all-aluminum engine under the hood of this Discovery: a 2.0-liter twin-turbocharged diesel unit from Jaguar Land Rover's new Ingenium family. It delivers 237 hp (240 PS) at 4,000 rpm and 500 Nm (368 lb-ft) of torque from just 1,500 rpm. While it pulls well from low revs, it's a little rough around the edges.

At low speeds in city traffic, I noticed there's a slight delay from the moment you stab the throttle until the engine kicks in — and when it does, the power delivery is rather brutal than linear. Other than that, the engine does a decent job of moving the 2.1-tonne Disco around: 0-100 km/h takes 8.3 seconds, top speed is 207 km/h. The familiar ZF-sourced eight-speed automatic remains as competent as in other applications.
---
Handling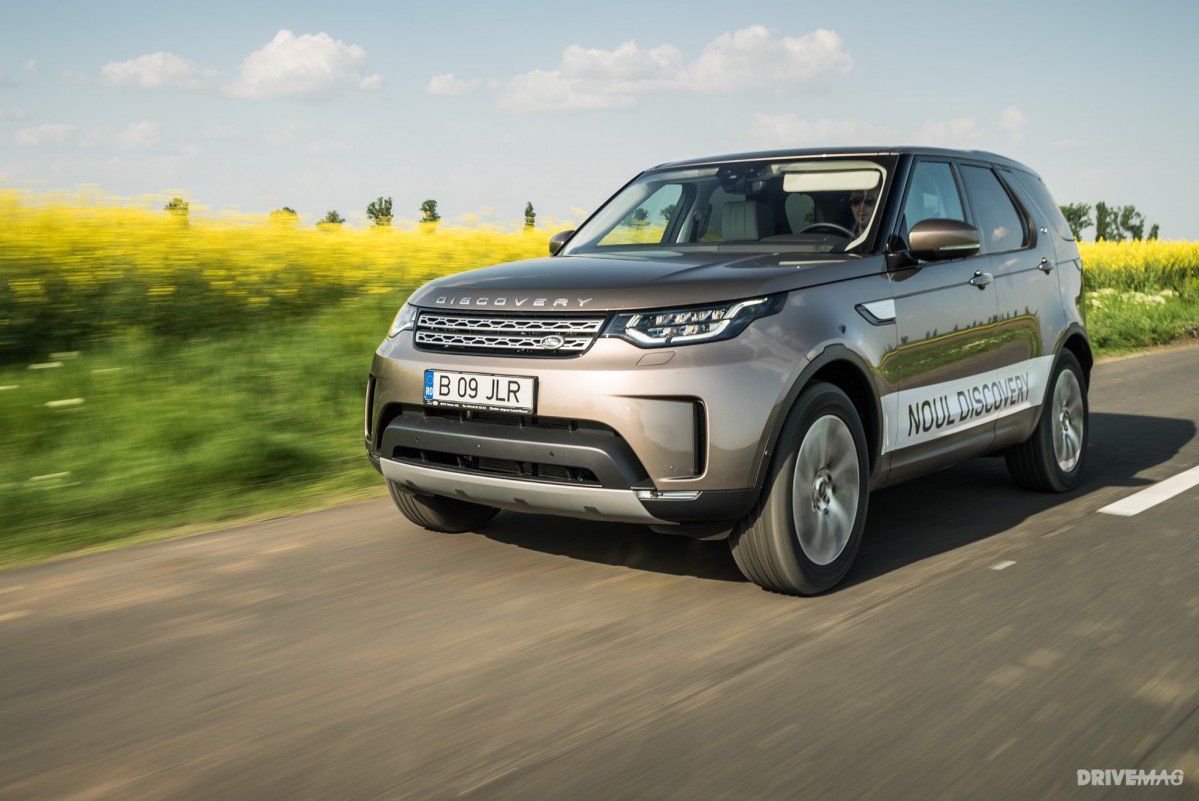 On the road, the Discovery handles as you'd expect a big, tall SUV to behave. There's lots of body roll in corners: it's like trying to steer your living room — but eventually and reluctantly the Disco complies. Still, the big SUV exhibits a safe behavior in corners, thanks also to the improved steering.

When the tarmac ends, you begin to understand why the Discovery is a household name for off-road enthusiasts. Fitted with the Terrain Response 2 system, it can adapt to the outside environment like a chameleon. Despite ditching the ladder frame chassis, the 2017 Disco is better in every respect than its predecessor: it's got better ground clearance (+43 mm), increased wading depth (+200 mm), as well as bigger approach and departure angles.

You never feel you're going to get stuck in the Discovery, thanks to the permanent four-wheel drive system with standard locking center differential and Twin-Speed transfer box (high/low range).
---
Safety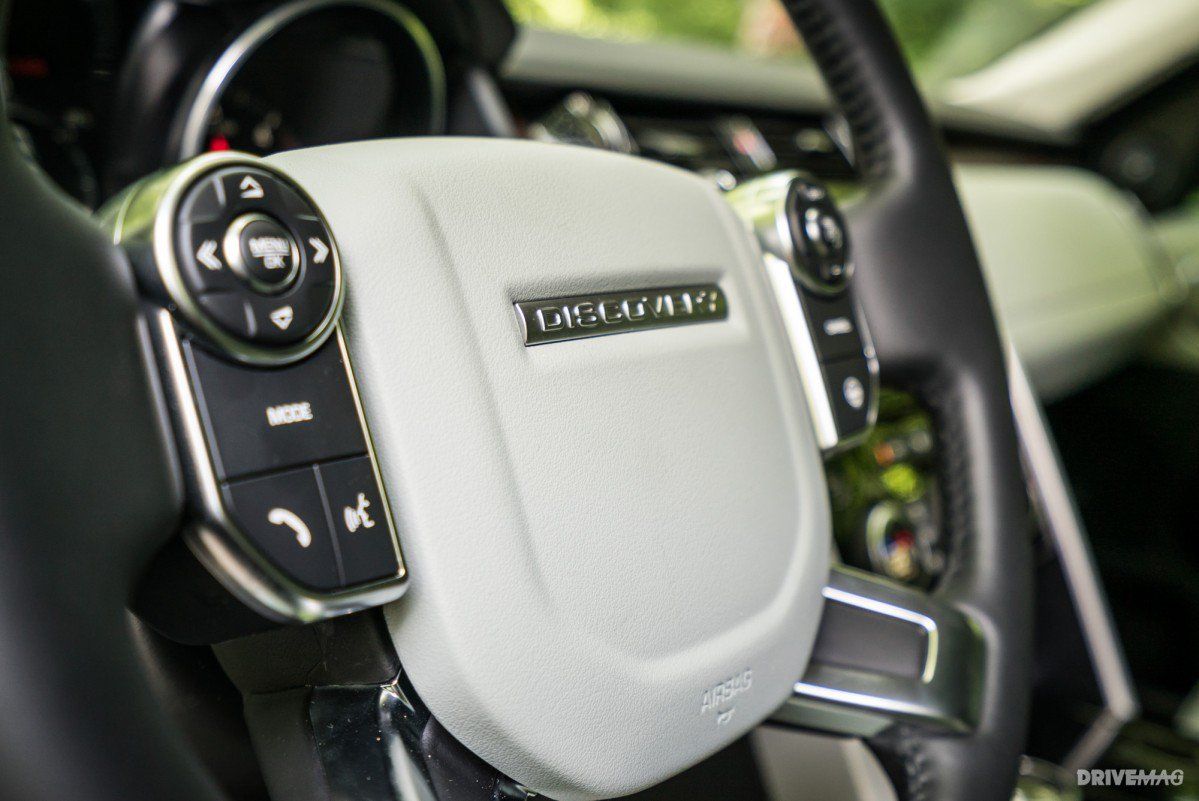 The Land Rover Discovery is one of the safest SUVs around, getting a maximum five-star overall rating from EuroNCAP. The Disco offers a 90 percent rating for adult occupant protection, 80 percent for child occupants, 75 percent for pedestrian, and 73 percent for safety assist systems.

Standard equipment is extensive and includes, besides the front airbags, side head airbags for all three rows of seats, side chest and pelvis airbags for the first two rows, automatic emergency braking, and a lane assist system, among other things.
Comfort
Judging by the way it drives on the asphalt, the Discovery has gone soft indeed, but only when it comes to ride quality — and that's a good thing. The optional air suspension soaks up bumps nicely, particularly at high speeds, but is a bit bouncy on broken surfaces at lower velocity. I suspect the 20-inch wheels fitted to the test car had something to do with that.

The driving position is so good (for an SUV, at least) that you feel like sitting in an armchair. The front seats are very comfortable and even come with their own armrests towards the center tunnel. Sound insulation is much improved compared to the previous Discovery, but it can't hide the harsh tune of the diesel engine under heavy acceleration.
---
Quality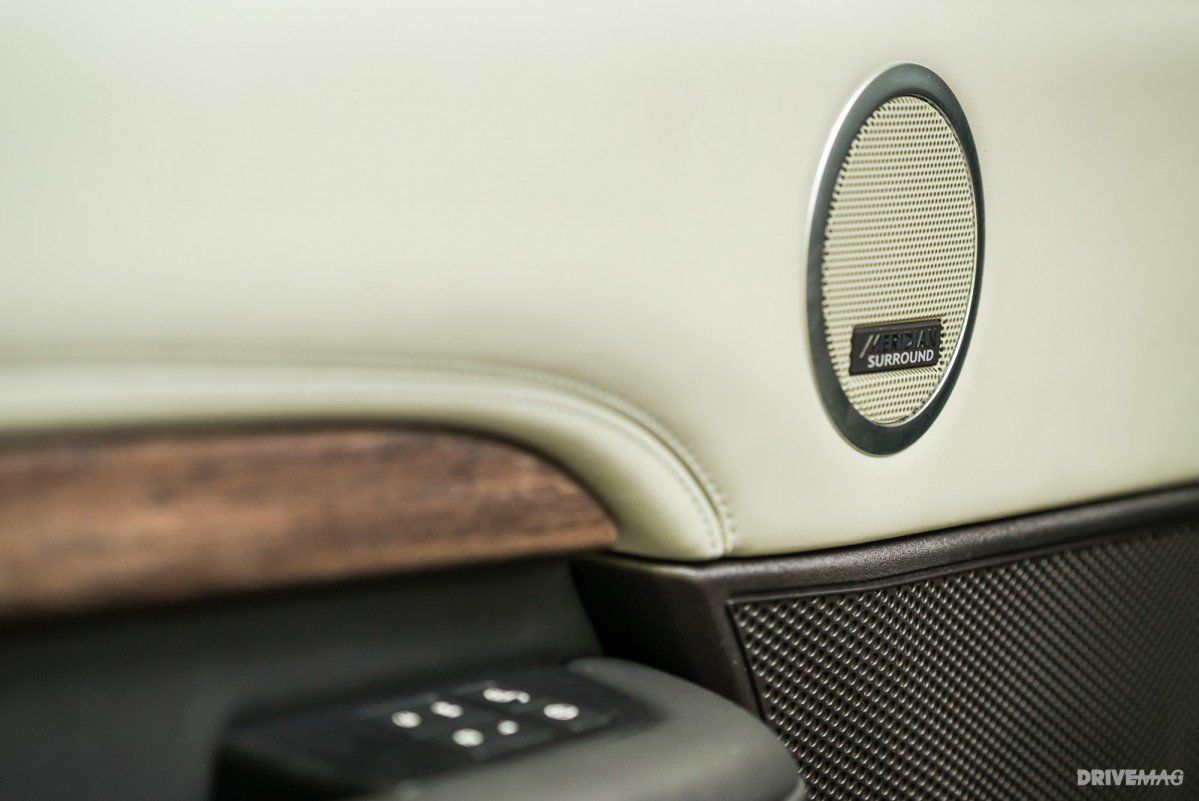 The Discovery's interior is beautifully designed, and the dashboard has Range Rover written all over it. The top HSE Luxury model we drove was nicely adorned with delicate Windsor leather and fine oak trim. However, there are still hard plastics around the cabin, and some of them sound hollow when knocked.

Land Rover has yet to find the right mix when it comes to interior quality. On top of that, fit and finish should be a lot better for a car that costs more than €80,000 (in the configuration we drove). Things like the flimsy panel at the base of the center console's lower storage compartment, and the occasional squeaks from the cargo compartment do not belong in a premium vehicle.
---
Practicality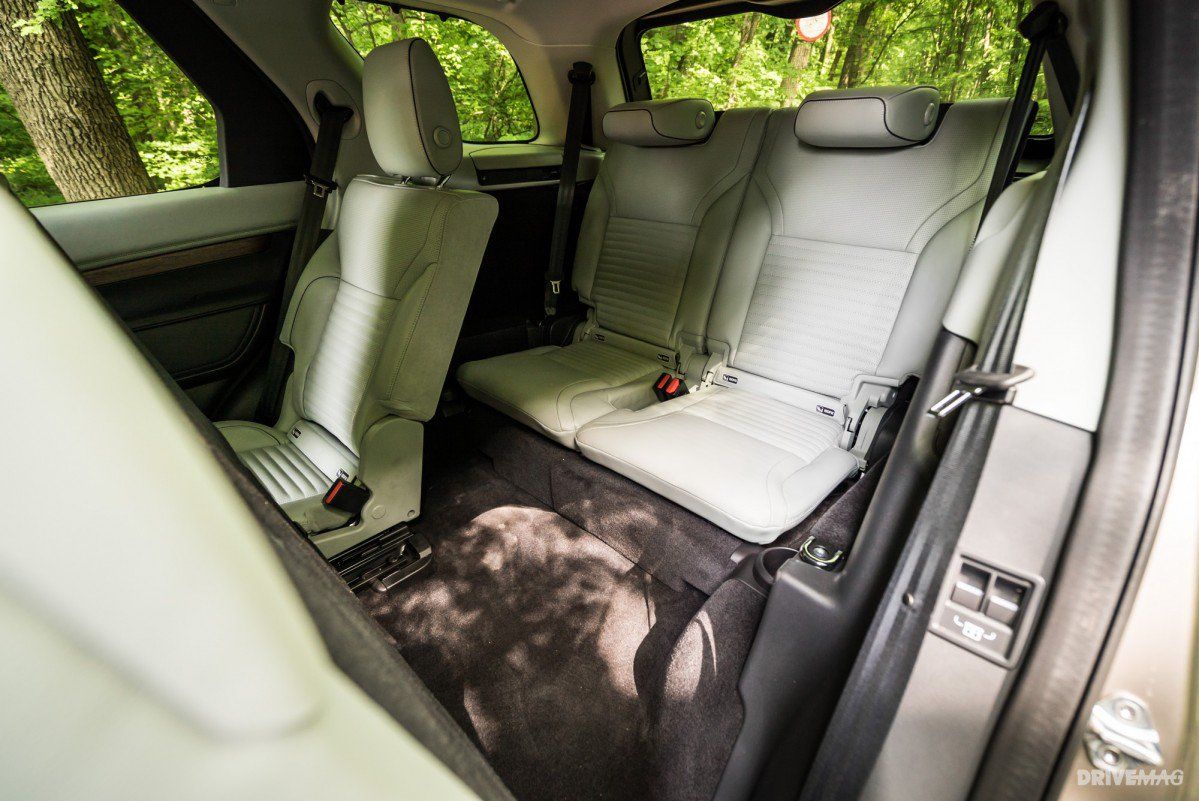 If there's one area where the Discovery shines brightest (besides its off-road prowess), it's practicality. The cabin is just cavernous, and even the third-row seats can accommodate two average-sized adults in comfort. Wherever you choose to sit, there's ample room for your legs, knees, head, and elbows.

The Discovery's stadium seating configuration remains, but rear passengers' field of vision is impeded by the massive head restraints. Storage spaces abound throughout the cabin: there's a total of 44.9 liters of stowage, actually, with the biggest one hiding beneath the fat center tunnel cover. Even with all seven seats in place, the Discovery offers a fair cargo volume of 258 liters. With the third-row seats folded, capacity grows to 1,137 liters, and if the second-row seats are down too, it reaches a van-like 2,500 liters.
---
Infotainment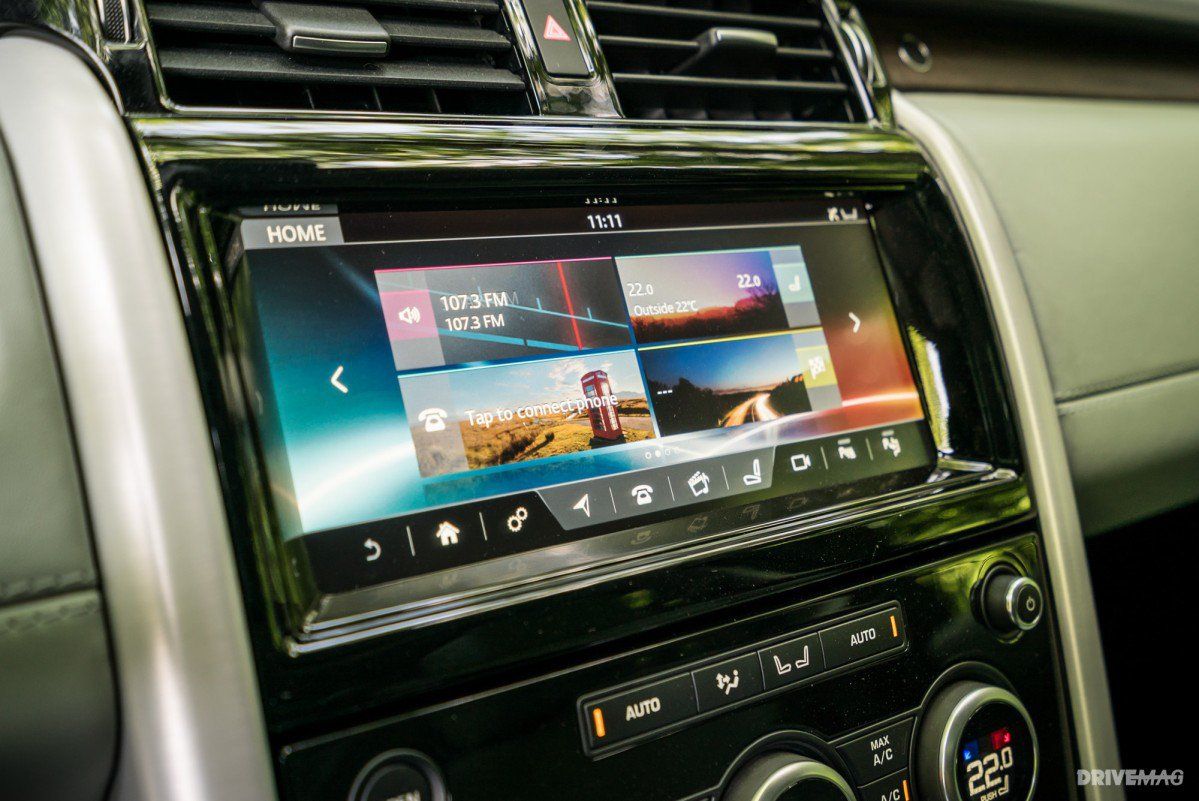 The top-of-the-line, latest-generation InControl Touch Pro infotainment system with a 10-inch touch screen takes ages to load at startup, but after that, it does its job surprisingly well for a Jaguar Land Rover interface. It's responsive, and the graphics look contemporary, although not as spectacular as on the Disco's German competitors. Finally, Jaguar Land Rover has a decent infotainment system.

If only it were a little bit more intuitive to use. I'm especially referring to the digital instrument panel controlled by the steering wheel-mounted buttons — getting it to display fuel consumption figures almost requires coding skills. Frustrating stuff.
Efficiency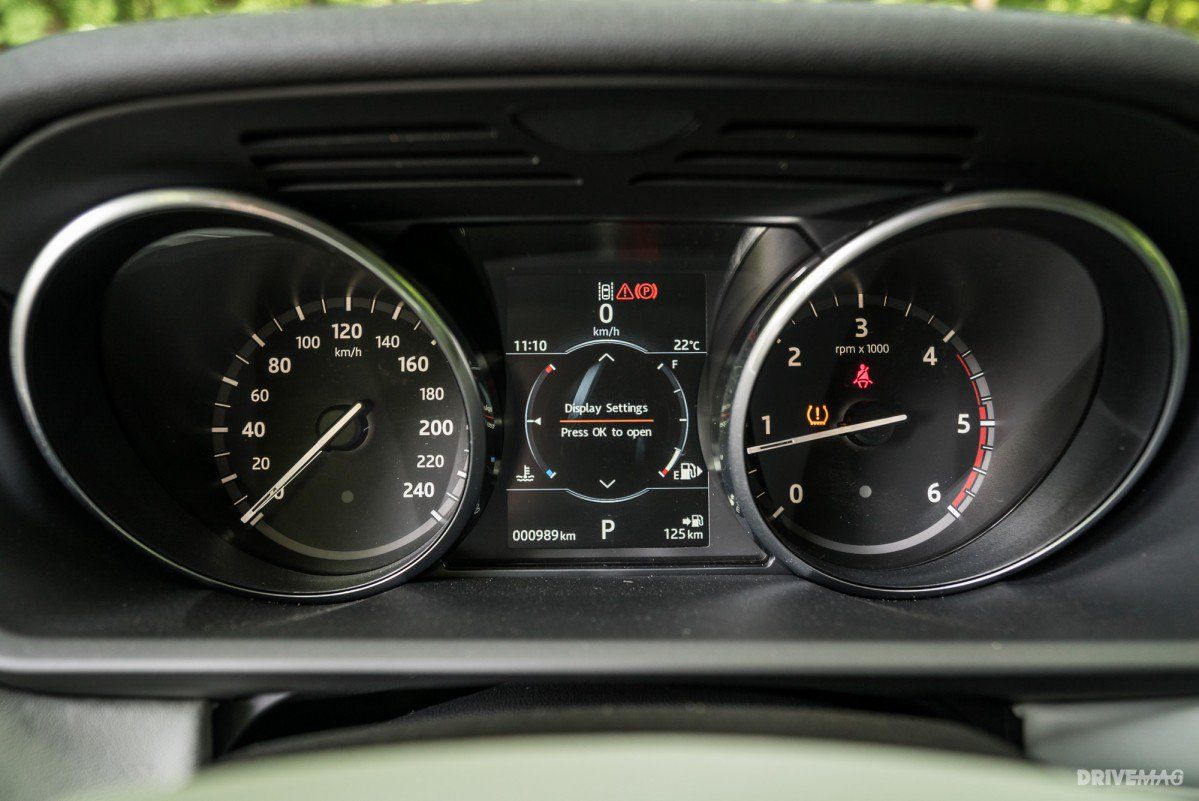 Let's get one thing straight: Land Rover's claimed average fuel consumption of 6.5 l/100 km (equivalent to 171 g CO2/km) has no basis in reality. Even though the new Discovery has a more aerodynamic body and is much lighter than its predecessor, you can consider yourself lucky if you reach a combined figure of 9 liters/100 km like we did. Not to mention that two-thirds of the total distance we covered in the Disco was outside city limits.

Come to think of it, the 3.0-liter TD6 V6 turbodiesel delivers similar fuel economy, and the €2,000 premium it commands over the SD4 engine is entirely justified by its superior refinement and torque. The 2.0-liter twin-turbo diesel has no major flaw — it's just that the V6 suits the Discovery much better.
---
Equipment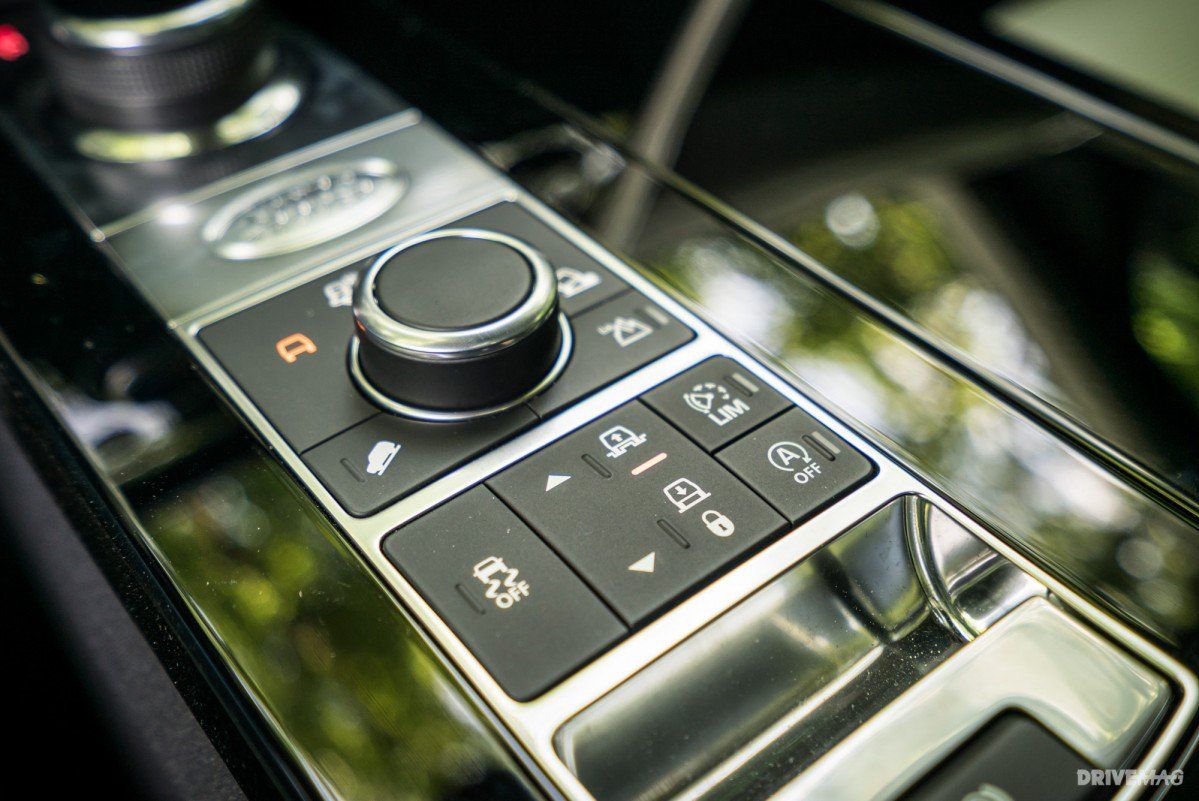 Land Rover is playing a trick on its buyers with the Discovery Sport's trim level structure. To be able to boast about a starting price of €50,500 (in Germany), it offers a base S trim that lacks most of the goodies found in the range-topping HSE Luxury model we drove. You needn't bother with the SE trim either, what you want is the HSE, which offers standard LED headlights, rearview camera, powered inner tailgate, grained leather seats, 10-inch infotainment interface, Meridian sound system, and more.

We wouldn't advise going for the HSE Luxury trim unless you have nothing against paying Range Rover Sport money on a Discovery.
---
Acquisition
Allow me to demonstrate. A base Land Rover Discovery 2.0 SD4 in S trim costs €54,400 in Germany, but the HSE Luxury with the same engine starts from €71,700 — and that's before you start ticking the boxes. Whoever configured the Discovery we drove wasn't looking at the invoice, because the test car totaled €83,330.

In fairness, no feature that I could think of was missing, but unless you need seven seats, the same amount of money will buy you a Range Rover Sport SD4 in range-topping HSE trim with almost €12,000 left to spend on optional extras (the Sport SD4 HSE starts at €71,400).

To sum this up, Land Rover may have moved the Discovery upscale, but not at the expense of what made the nameplate famous in the first place. The new Disco is even more capable off-road than before and boasts the most spacious and practical interior in its class. Just don't think of it as the poor man's Range Rover, because it isn't.