2017 Mercedes GLC 250d 4Matic Test Drive - Well Weighted Wafter
The kind of premium family hauler you'd actually want to buy
Mercedes decided for a change of direction for its compact exec-based crossover, the GLC, a major styling departure from the GLK it replaces. However, it's also bigger inside and more upmarket feeling, and it also improves ride comfort over its predecessor as well.
The GLC kicks off here at just under €46,000, but the well equipped 250d tester we tried came in at €65,472.
What e appreciated most about it was the supreme ride comfort provided, helped undoubtedly by the optional air suspension and chunky winter tires on smaller rims.
It feels like a high quality product not just through its interior ambiance, but also through the way everything is made really easy and convenient for the driver. The dash design is pleasant and in line with the rest of the range, and there's an effortlessness about living with it.
It also looks properly premium and quite handsome in the metal from most angles, although the rear end is a bit bland and uninspiring compared to the stylish front.
Powertrain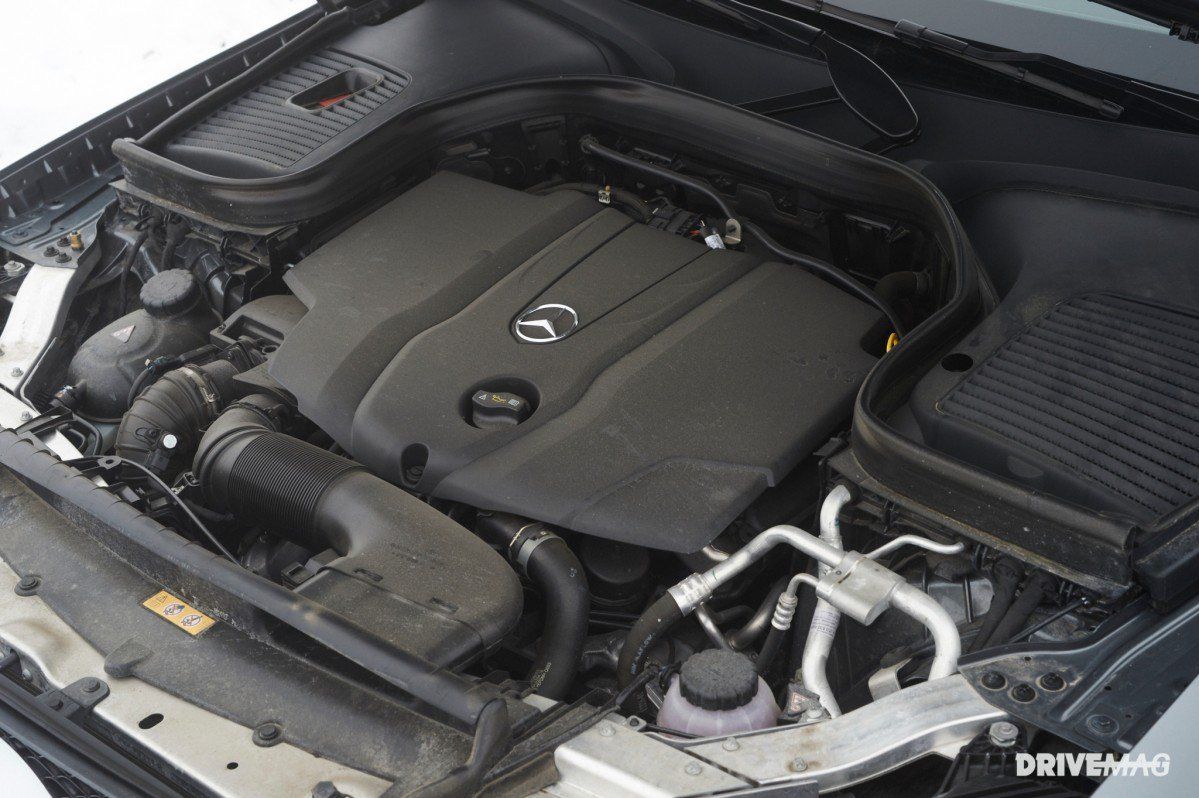 We really enjoyed the 250d engine in the GLC. It's the familiar 2.1-liter four-pot single-turbo diesel that Merc has been using for aeons, but it's not as coarse sounding as some say and with 204 hp / 500 Nm on tap it has more than enough shove to shift the 1,845 kg high-rider (nearly 100 kg lighter than the GLK despite its larger footprint).

Combined with the superb nine-speed automatic that is both brisk and seamless-feeling, it makes you wonder why there's need for the larger 3.0-liter V6 diesel with 258 hp; this already sprints to 100 km/h in 7.6 seconds and reaches 222 km/h - more than enough for something this tall and softly-sprung.

The GLC250d is definitely the pick of the range, although there is a certain GLC43 model that might change our minds once we get to test that too.
---
Handling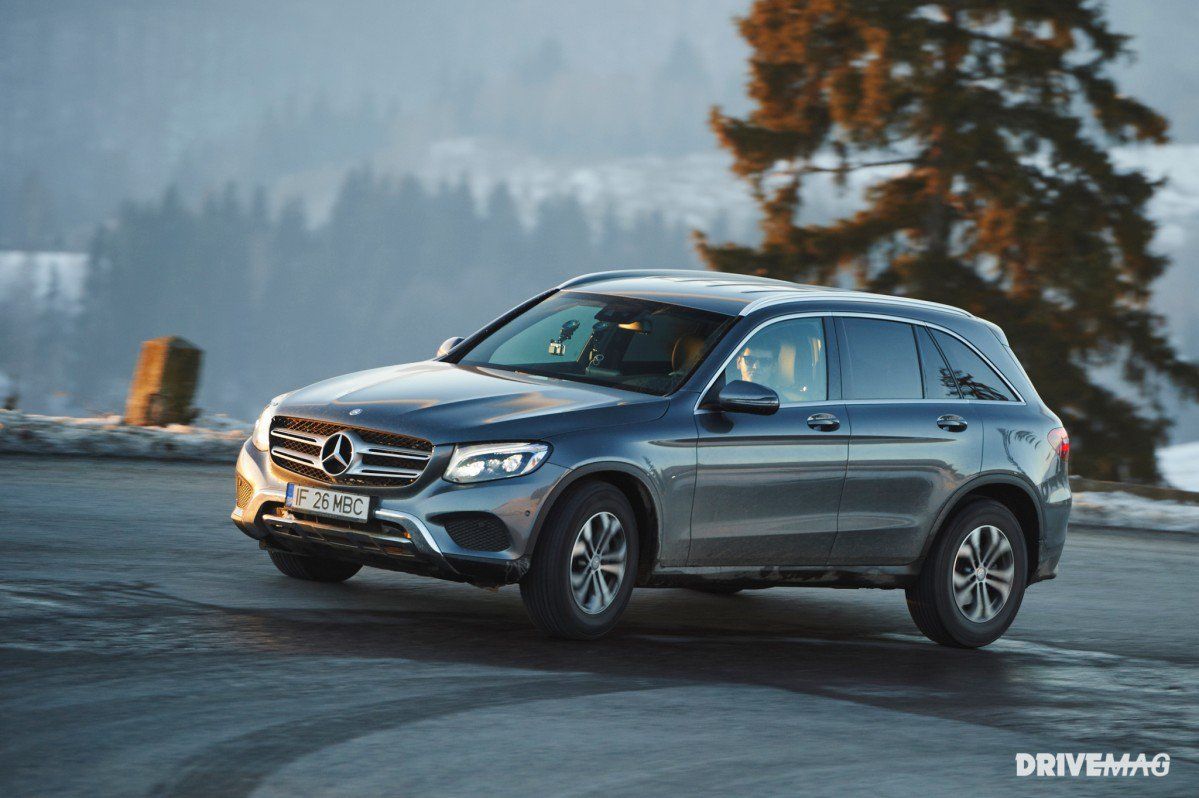 When left to its own devices, in comfort mode, the GLC is about as floaty as modern cars get. That holds no negative connotation to speak of, though, and is a refreshing change from the overly stiff setups now used on cars that really should be softer.

However, it can still handle around a twisty mountain road, but don't forget to put the suspension in Sport as otherwise you run the risk of making yourself sick. That actually happened to me, which is strange because it very rarely happens (never when I'm at the wheel), but once you choose the stiffer and sportier damper settings, the roll is culled to a much greater degree.

It's actually not bad to drive quickly through the twisties, but it does have a tendency to understeer if you overcook it.
---
Safety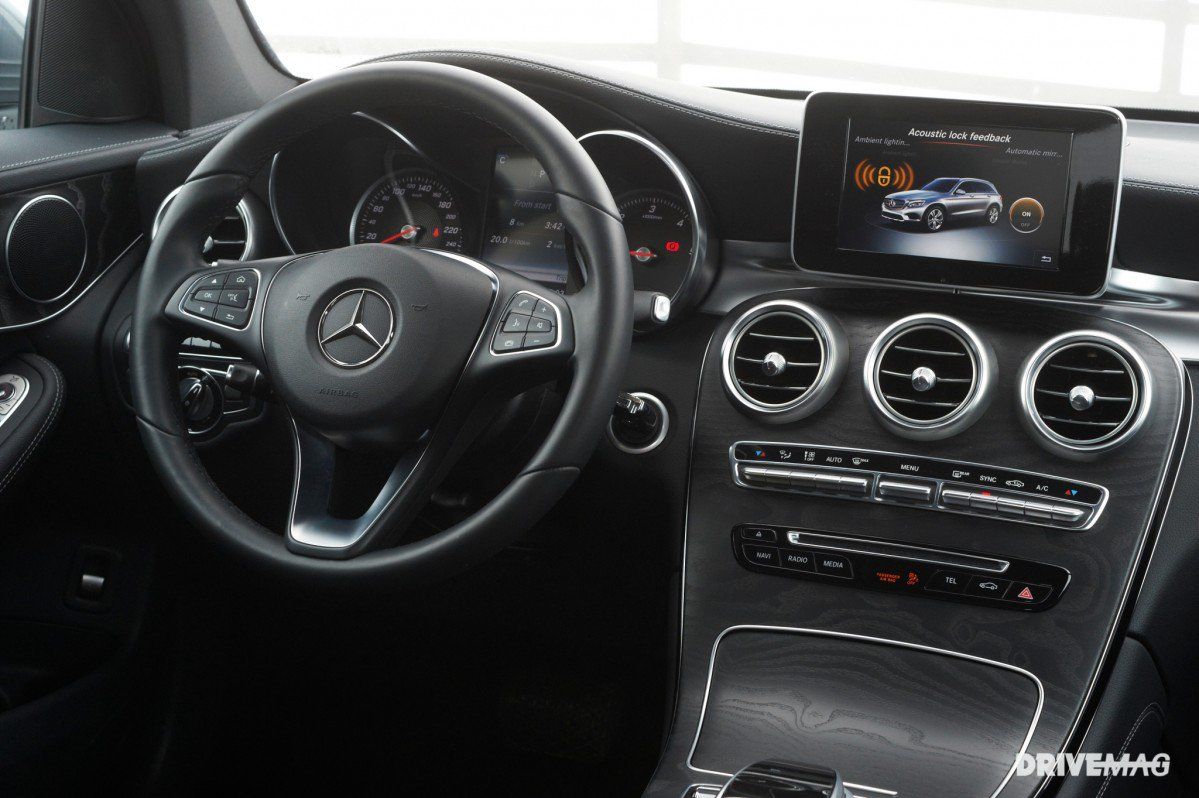 The GLC is about as safe as crossovers of its size are these days, having been very highly rated Euro NCAP - 95 percent score for adult occupant protection. It also comes with an active pop-up bonnet that protects pedestrians, AEB and adaptive cruise control. It lacks the more advanced active crash culling tech found as standard on some rivals, though.

In terms of handling, the GLC feels very safe and secure - surefooted is the best word used to describe it.
Comfort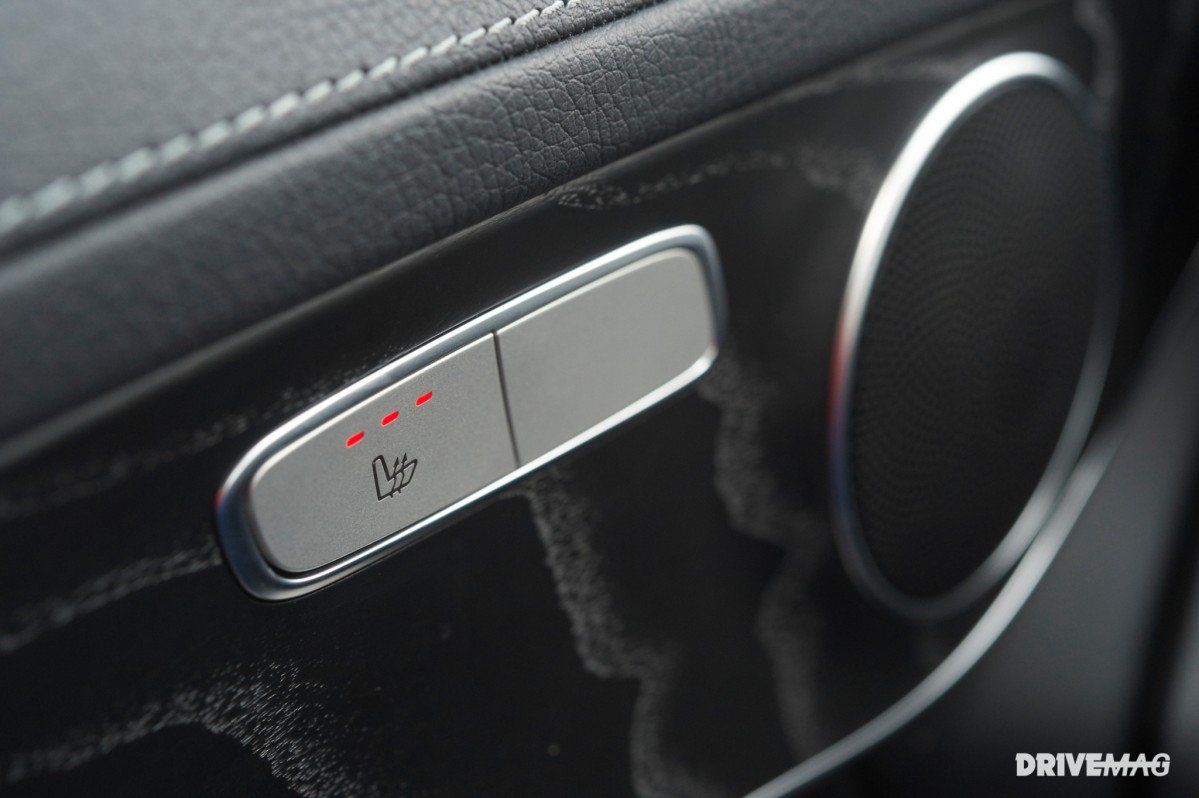 We didn't try one with steel springs to gauge the difference, but the one we had with air suspension made any surface feel like silk - really. But it probably isn't as good without the Airmatic system specced.

We also really liked the seats which have no pressure points whatsoever, so they cater for long journeys. Comfort levels are very similar for rear occupants too, although you'll have to carry no more than two in the back for them to feel like they can stretch out.
---
Quality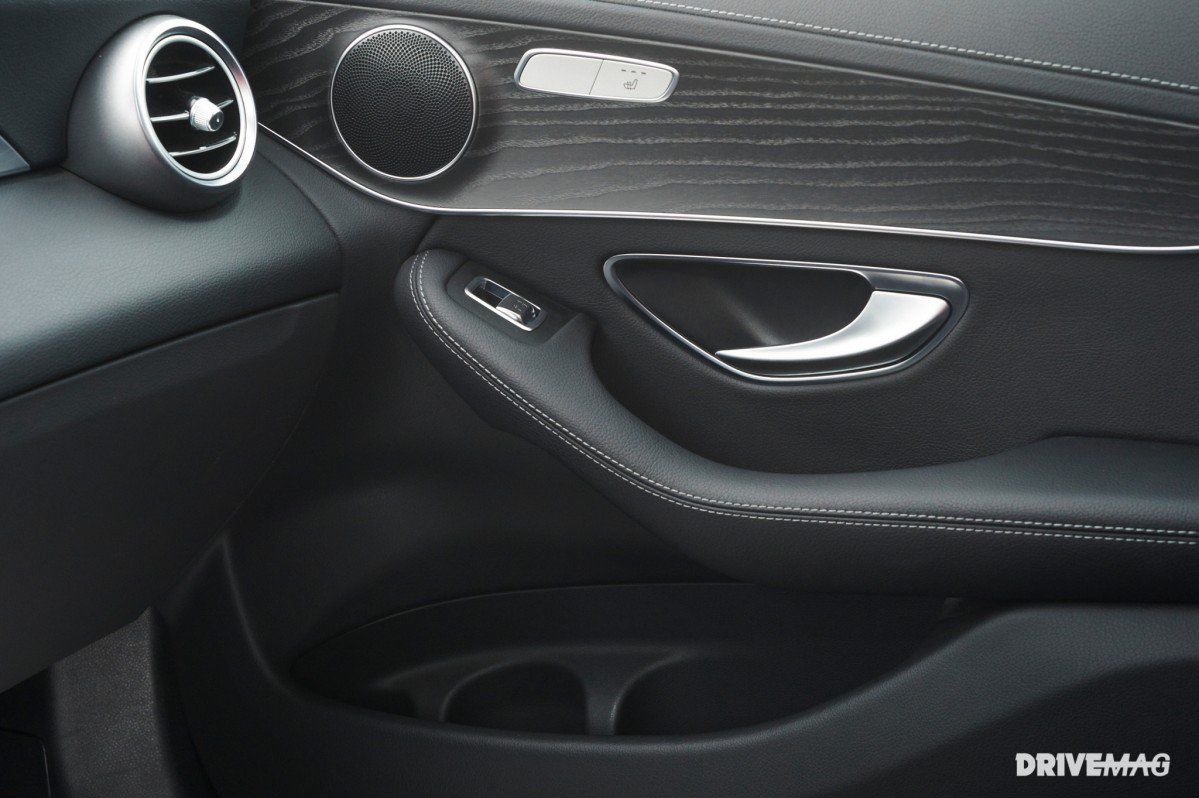 The GLC is, along with the Audi Q5, the most premium feeling vehicle in its size and price bracket. Its interior is lifted straight from the C-Class, but that's no bad thing as that's the plushness leader in its respective category.

Build quality is top notch, interior materials also, yet on the outside some of the panel and details don't quite line up. This is probably as designed, but to some of our team it looked quite off - for instance, the alignment of the split rear lights (half of which is located on the body, half on the boot lid) was quite obviously not perfect.
---
Practicality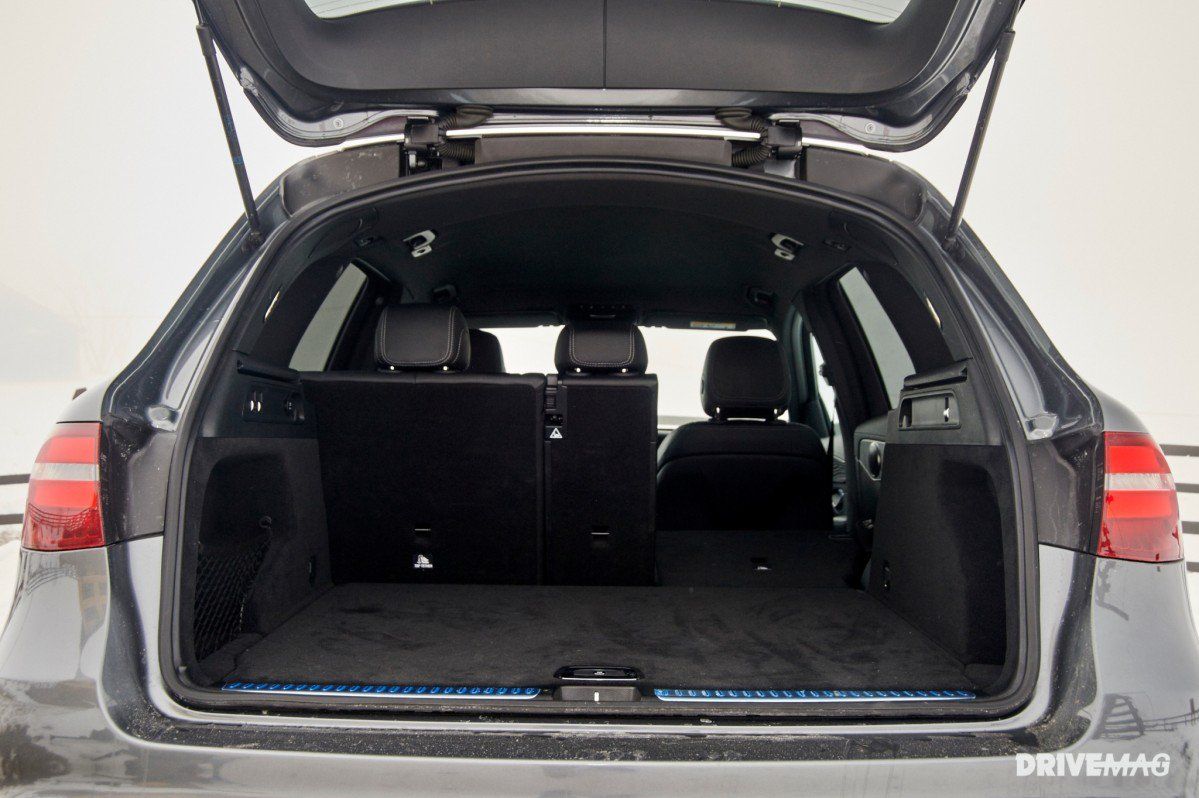 The GLC easily has more space throughout than the outgoing GLK, even if that car was boxier on the outside. The cabin is excellently thought out, and there are many cubbies within the driver's easy reach, while the boot can accommodate a decent 550 liters of cargo (100 liters more than GLK).

We also appreciated the false floor boot which hides a separate (locking) compartment, as well as the rear seat folding mechanism. It's no longer mechanical, but relies on button operated servos to do the work for you - buttons are present both up front and in the baggage area, so you can flip the seat backs down wherever you are in the vehicle.
---
Infotainment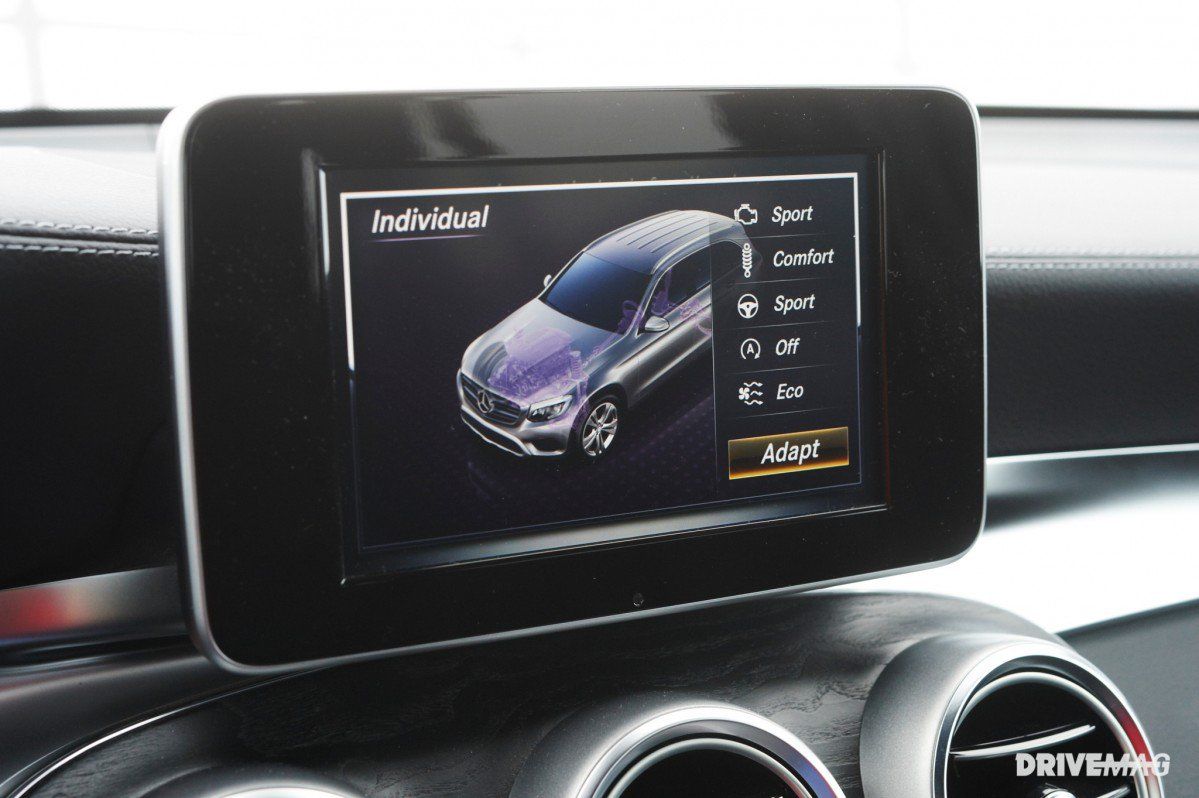 The GLC's standard infotainment system is a natural evolution over what its predecessor had. It still uses the iDrive-like rotary knob and adjacent shortcut keys for menu navigation, and even if the submenu structure is slightly tedious to move through, it cannot be accused of not being logically designed. The knob and button placement also seems ergonomically sound and extended use won't tire out your wrist or have you making unnatural finger movements.

The functionality and connectivity is all there, including Apple Car Play; Android Auto is not available at all.
Efficiency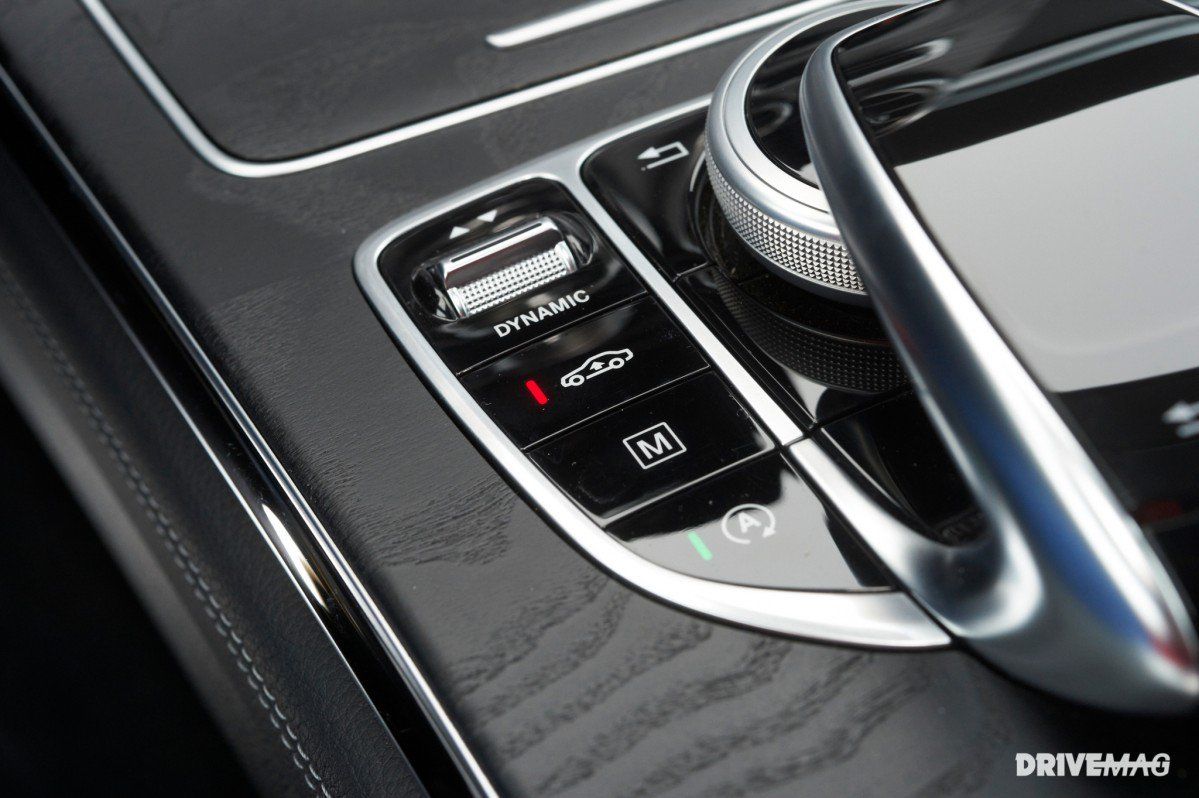 Mercedes quotes the GLC as being a whole liter per 100/km more efficient than a GLK with the same engine. The automaker says a 250d is capable of returning an average figure of 5 l/100km.

Over a mixed driving course spread over several days, one that included urban driving, national road driving, mountain road driving and some off roading, the GLC250d averaged a very respectable 7.9 l/100km in the context of not really being driven economically.

Getting close to the manufacturer claimed figure seems plausible with a careful right foot.
---
Equipment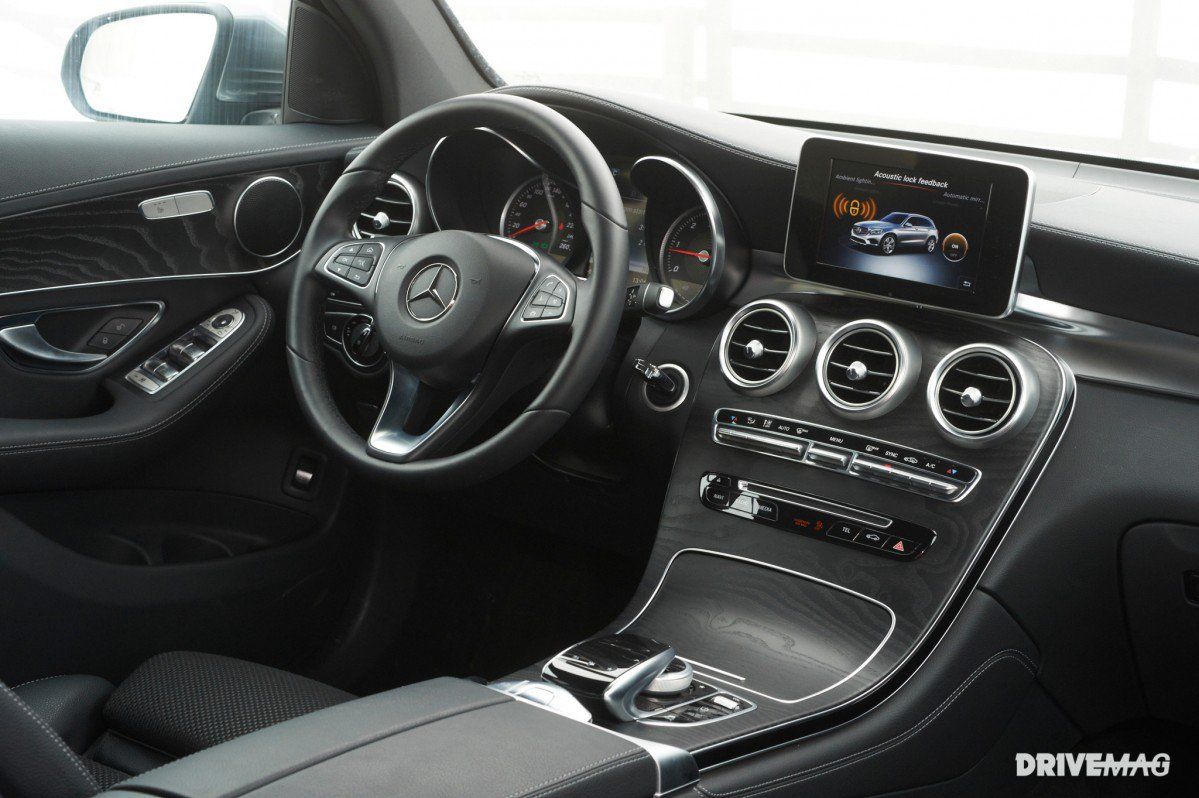 All GLCs come quite well specced as standard, with climate control, rain-sensing wipers, while the 250d gains upgraded FrontBass speakers, the touchpad controller for the infotainment, Bluetooth connectivity, knee airbag for the driver, extra capacity fuel tank (increased to 66 liter), electric parking brake, Attention Assist and Collision Prevention Assist Plus.

Our tester also had the excellent Airmatic air suspension (€2,280), the Off-Road pack which increases the car's approach and departure angles with different bumpers and suspension tweaks, the off-road tech pack which adds the selectable terrain modes like you can in Land Rover products (€708) and finally the upgraded Comand infotainment for nearly €3,000.
---
Acquisition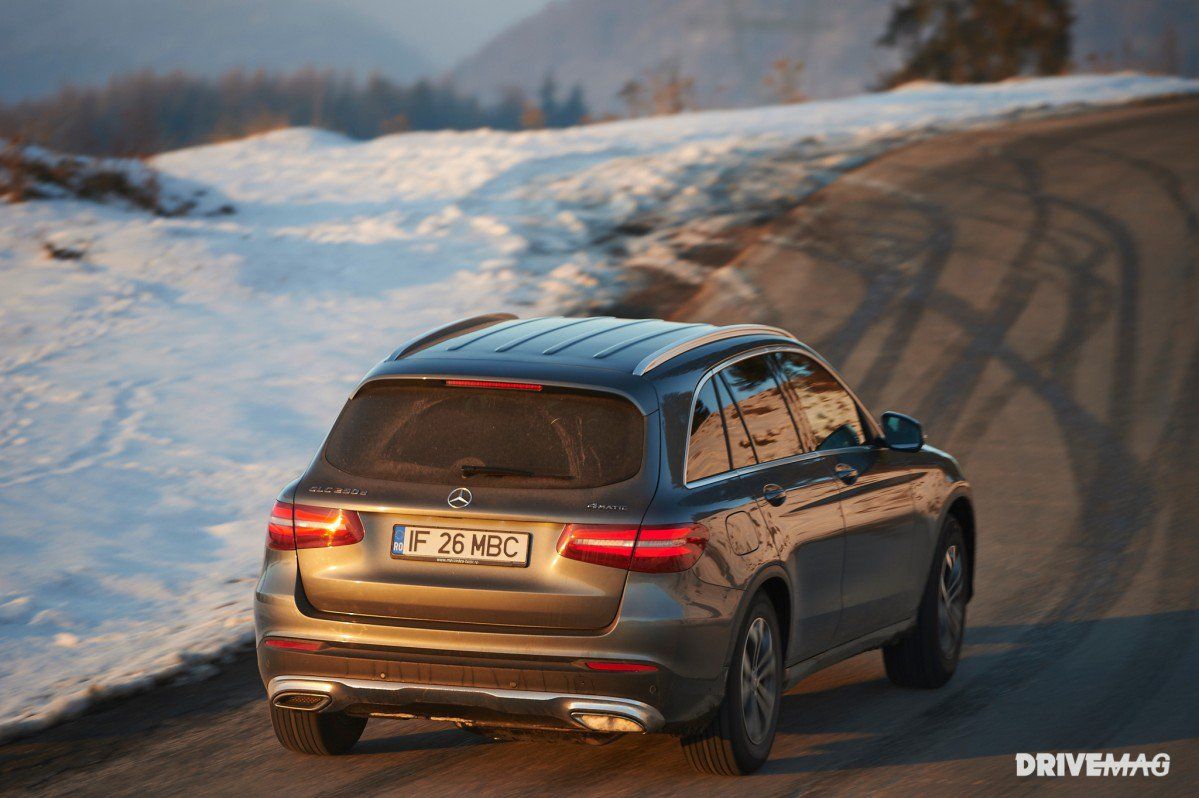 It's hard to beat the GLC for its blend of looking really expensive and posh from the outside, feeling exactly like that inside and also driving in a similar fashion. You will not be disappointed once you've driven one, even if you're downsizing from something like GLE-sized.

It is definitely pricey, but it's also very good. If you're going for the diesel (which you probably are in Europe), don't get the 220d as it's negligibly cheaper than the 250d which has extra power and torque, but the same quoted economy figures - sounds like an unbeatable combo.

A strong contender in an increasingly crowded segment, yet the GLC certainly has enough individuality to stand out and make a case for itself. If it's within your budget, don't overlook it.