2017 MINI Cooper S E Countryman ALL4 test drive - high-riding city hipster goes half-electric
It has a unique selling proposition: if you want a hybrid MINI, well, this is it...
MINI (being part of BMW) is no stranger to electric vehicles, as it made the E from 2009 to 2010, but this here Countryman plug-in hybrid is its first ever electrified offering. And for a first effort it's actually quite an accomplished vehicle, on that is genuinely more useful if you live in town and have easy access to fast chargers.
But even if you don't have easy access to charging infrastructure, you can still charge its battery in just under four hours from a regular 220v home socket. If keep the battery topped up, you can achieve the manufacturer claimed efficiency and emissions figures of 2.1 l/100km combined while emitting 52 g/Km CO2.
If you don't keep the battery topped up, both performance and efficiency will suffer and it may even use more fuel than the regular Cooper S model as it not only tries to move the vehicle, but also charge the battery at the same time, all while lugging more weight around than the non-hybrid model.
Photos: Andrei Nedelea
Powertrain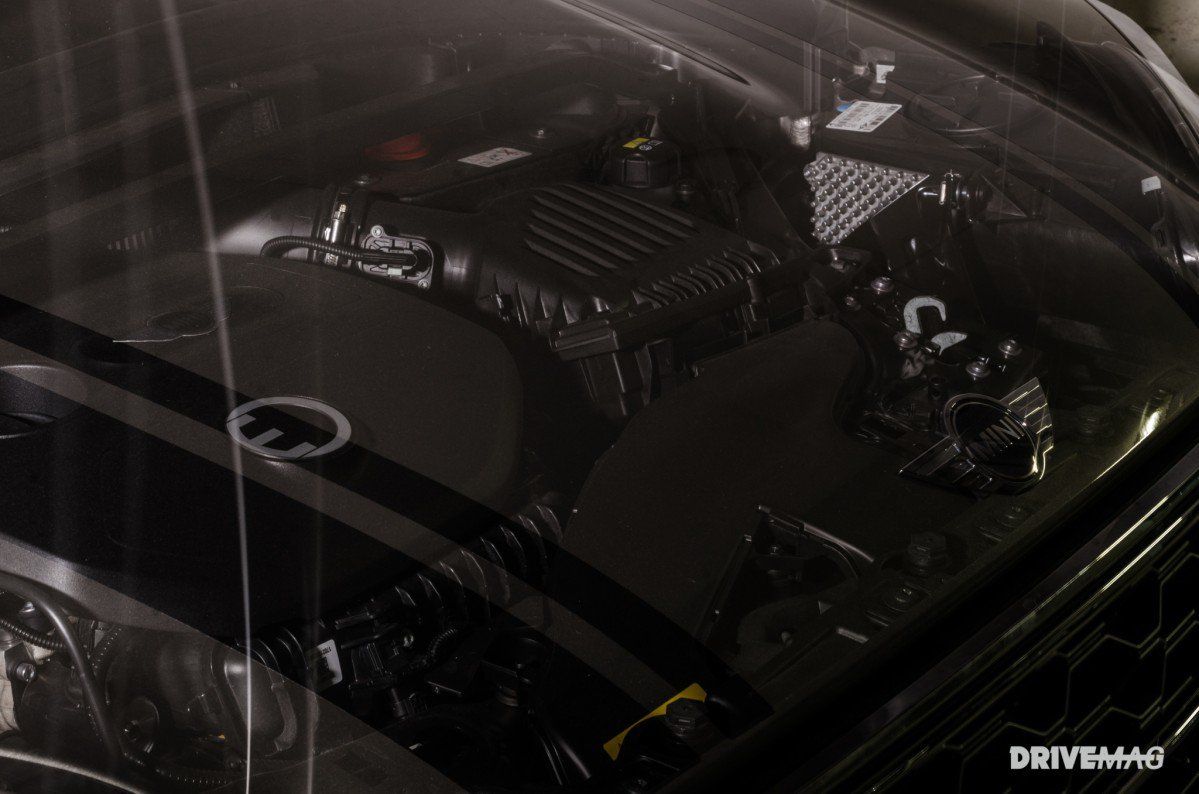 The Countryman plug-in hybrid's powertrain is comprised of a 1.5-liter turbo three-pot that makes exactly 100 kW, or 136 hp complimented by an 88 hp electric motor - the claimed grand total is 224 hp and 385 Nm and it feels every bit as fast as those figures would have you belive.

In fact, it's currently the quickest Countryman you can buy, sprinting to 100 km/h in 6.8 seconds from standstill. It's not the fastest, though, being limited at the top end to 124 mph or 200 km/h.

Aside from the very muscular feeling while on the move (with at least some charge in the battery - if it's empty, performance lags until the battery is recharged up past 7 percent), what impressed me was just how smooth the engine starts up. Sure, you feel it kicking in when cruising on electricity and requiring extra oomph, but it's one of the smoothest on the market.

When you, for instance, start it up at standstill, in an area with no sound interference, you will undoubtedly be impressed just how quickly and judder-free it starts up.
---
Handling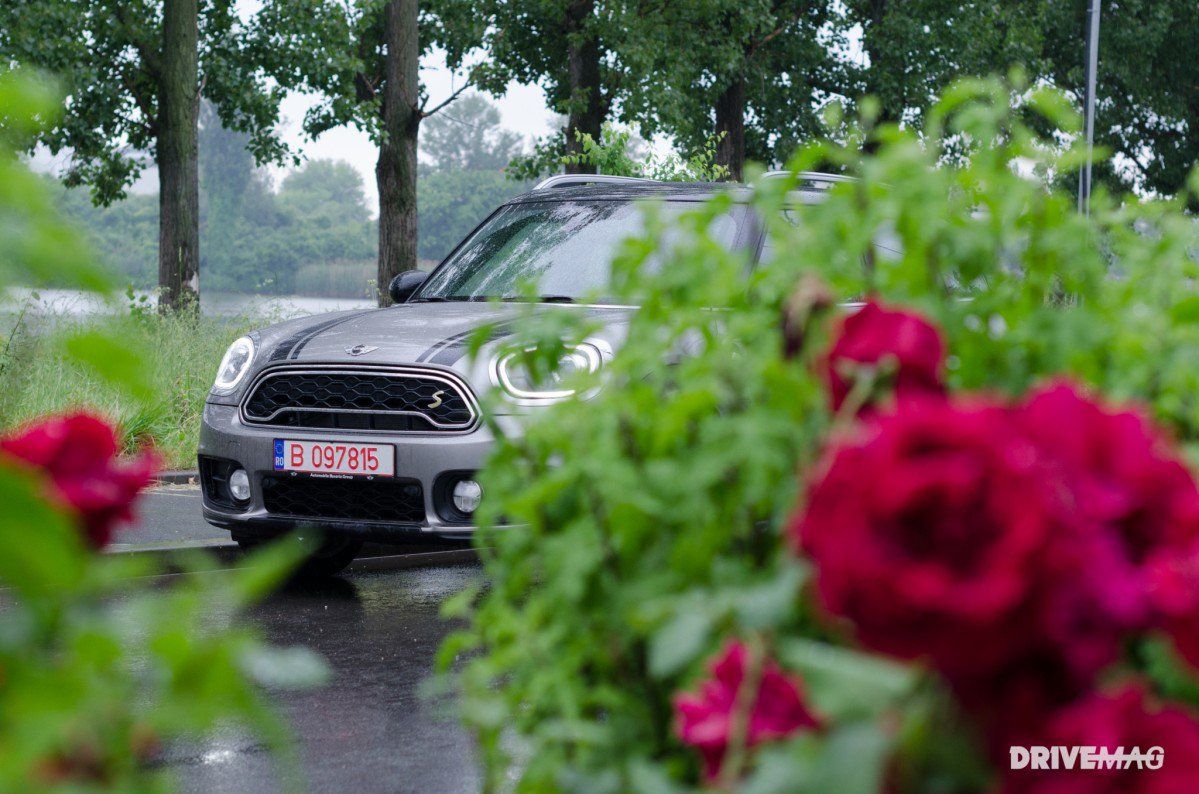 Let's not beat about the bush here - the Countryman PHEV, while decent to drive and nimble enough, feels quite far removed from a regular three-door MINI in terms of dynamics - and that's not good as the regular Countryman loses some sparkle compared to the standard car and as a PHEV it keeps losing. In fact, it's a bit duller and more prone to roll and understeer even compared to the regular Countryman Cooper S, and that's because it carries exactly 200 kg extra eight compared to that model (1,735 kg vs 1,535 kg).

It does make up some of that heft handicap thanks to its precise steering and the extra oomph provided by the electrification, but really it's not that rewarding to throw into a corner, which kind of defeats the purpose of being a MINI. But then again this car will most likely be driven in the city by people more concerned about the status boost of owning something tall, premium and electrified than anything else.
---
Safety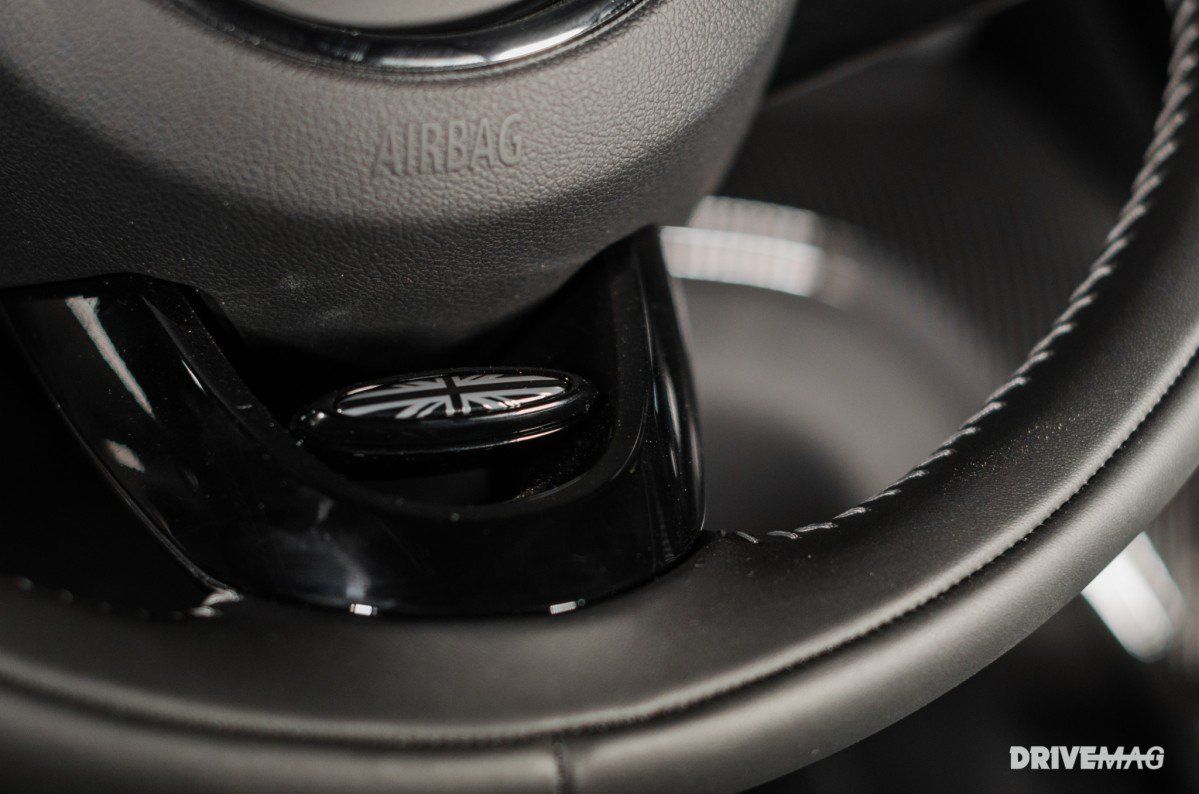 The new Countryman has yet to be tested by either European or US safety assessors, but it is expected to be a top performer. It comes with a complete slew of active and passive safety aids, including blind spot monitoring, front collision mitigation, a reversing camera, all-round parking sensors, as well as active cruise control on top of the usuals.

Its road manners are also very safe and civilized, and even if it's heavier than any other MINI before it, its tight handling can be relied upon to avoid a crash altogether.
Comfort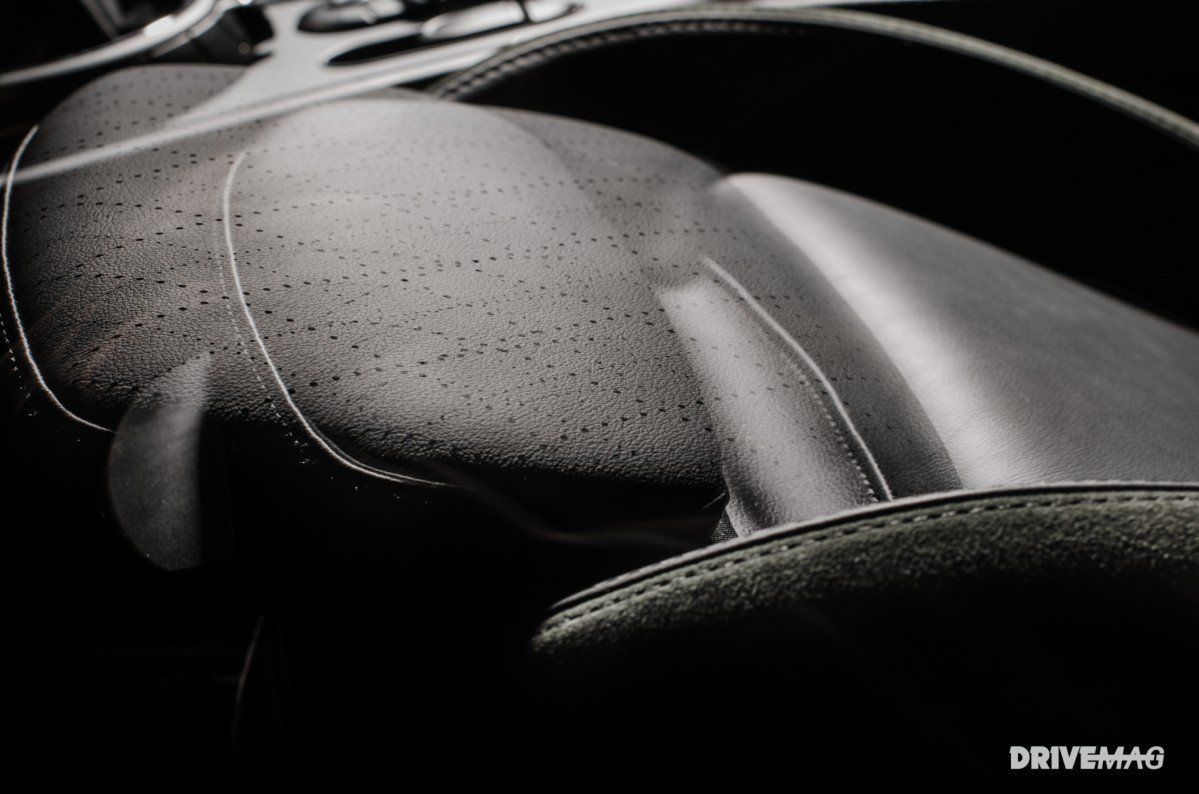 Our tester came with adaptive dampers which really helped it reduce roll through the corners in Sport mode. However, leaving it in its stiffest setting doesn't really result in a harsh ride - it's quite firm, but the excellent damping makes it bearable.

It really rides well, and if you slot it into its cushy setting, then you can start picturing yourself covering thousands of miles in this car. The seats also offer a good mix of hip hugging and buttock caressing - the people who conceived these seats should really be applauded; oh, and they look really good too.
---
Quality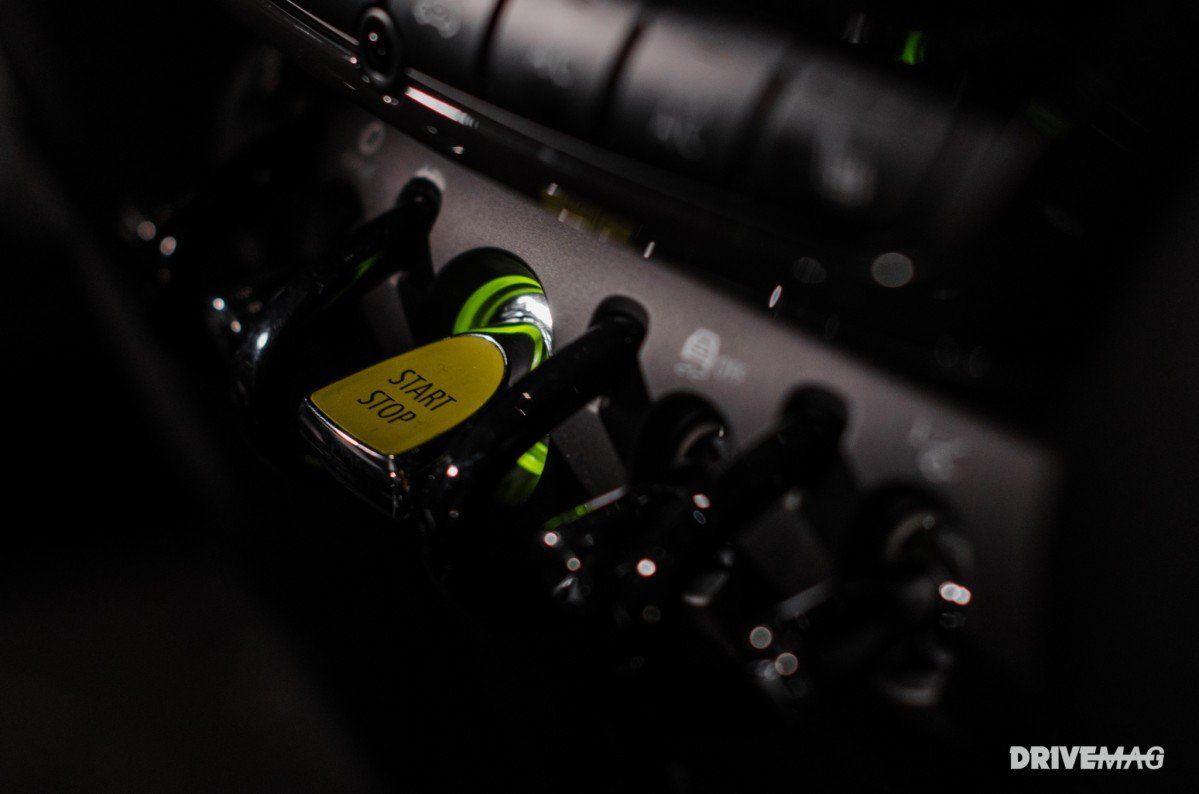 No question about it - the Countryman interior feels more upmarket than ever. Materials are top notch, build quality is superb and there are little touches here and there to remind you you're aboard an expensive, premium automobile.
---
Practicality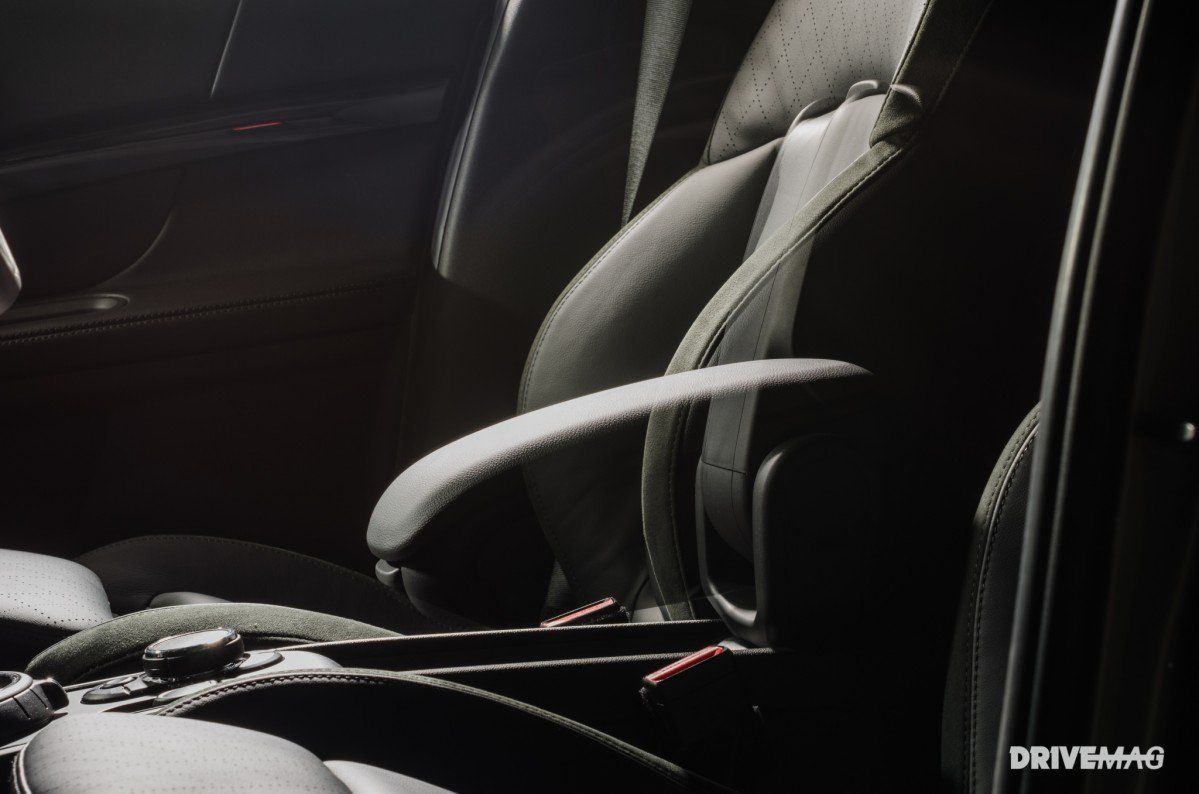 MINI prides itself with the fact that from inside, passengers won't notice this car is a hybrid, as all of the necessary extras are hidden away and don't take up any more space. It's just as accommodating for 4.5 adults and some of their bags.

However, in the bags department, it's not quite as good as the regular Countryman. The hybrid only musters 405 / 1275 liters versus 450 - 1390 liters. There's also no room for a spare tire anywhere.

Inside the cabin, there are cubby holes and storage compartments where you'd expect them to be. It's all within easy reach and all nicely integrated into the quirky MINI design philosophy.
---
Infotainment
The new MINI Connected infotainment system is operated through a very responsive 6.5-inch high-res screen that looks really crisp and pleasant. Therex's no pixelation whatsoever or lag to speak of, and on our tester it also integrated nav, as well as rear-view camera functions and parking distance functions.

It's an example of how automotive infotainment should be: simple, with clear graphics and minimal moving through menus. Or, if you don't like fingerprints on your screen, there's always the (valid) option of using the shortcut buttons and rotary control located within easy.
Efficiency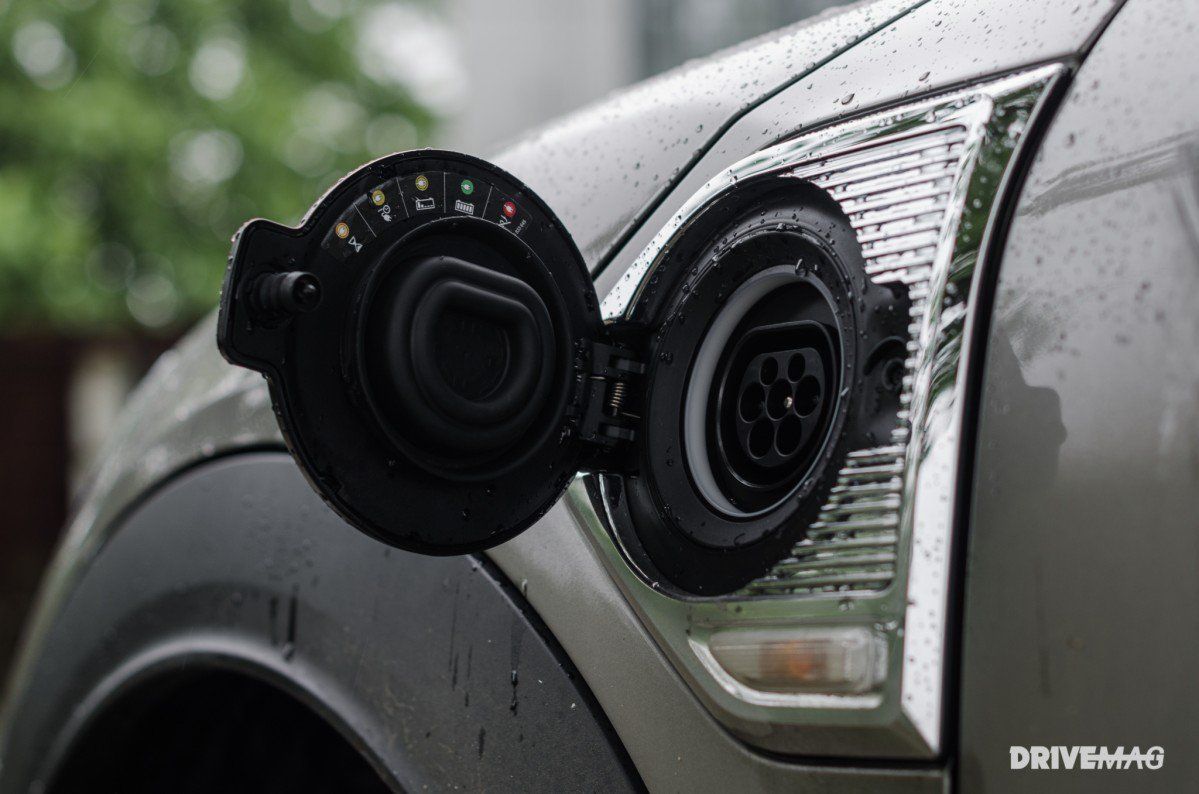 Don't for one second believe MINI's claimed efficiency figures for this vehicle. Unless you constantly charge at home and have a very short commute, your engine will at some point kick in either for extra go or just to top up the batteries. And in this latter role is where it's at its least efficient.

During my test drive, I had a hard time finding a free charger so I exclusively relied on the engine to do the charging, and in doing so I averaged around 12 l/100km while driving only in town. I didn't, however, drive in an economical manner - the rather immature stabbing of the throttle in order to feel pinned to the seat when setting off from traffic lights is just intoxicating.
---
Equipment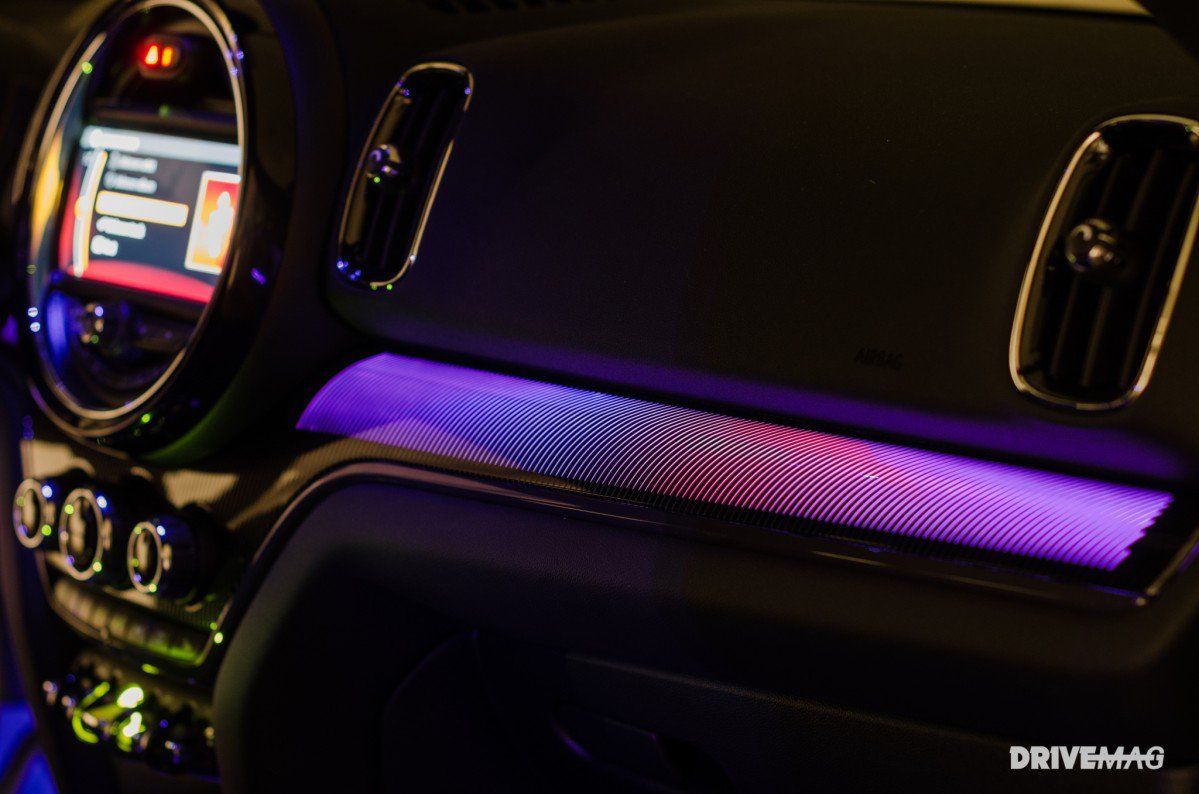 Our tester, as usual, came with close to all the bells and whistles available for the model. It had literally everything bar the sunroof, from what we could gather.

We especially liked the mood lighting which was even integrated into the main bit of dash plastic trim in a manner we've never really seen in any other car - you can check out how that looked in our walk-around video and comprehensive photo gallery focused on the interior.
---
Acquisition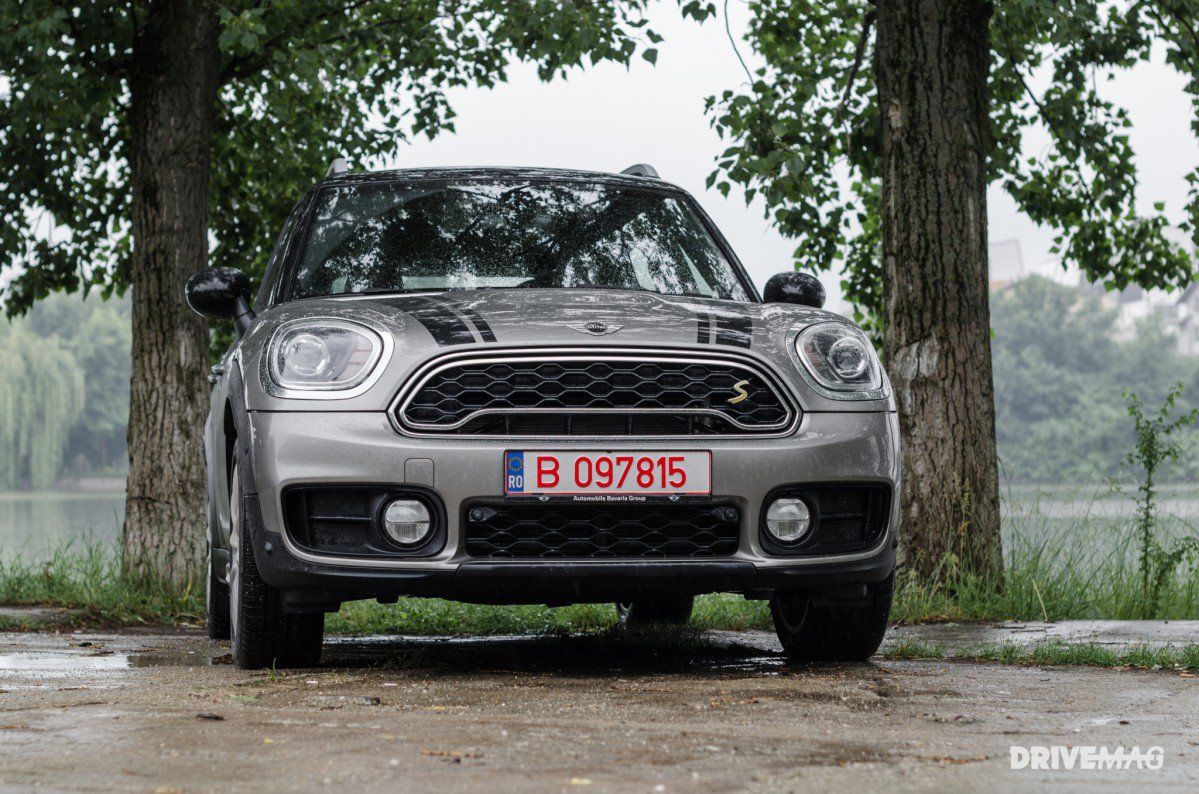 The price for our tester was well past the €50,000 mark (it had yet to receive local pricing information, so we can't say exactly), but for that you get a stylish, expensive looking compact crossover that's a genuinely capable vehicle.

It's not really worth paying extra for the hybrid unless you have easy access to fast charging, but if you want to get the fastest Countryman in a straight line, then this is it.

You do need to note its 200 kg weight penalty over the Cooper S which considerably dulls the cornering experience and makes the vehicle feel far less chuckable than conventionally powered examples.

The Countryman itself is a fine looking and driving crossover, but certain factors need to align in order for the plug-in hybrid to be wroth your (extra) cash. If you do like the idea of a MINI hybrid, have easy access to charging, don't live too far from where you work and aren't a corner carver at heart, then the PHEV might be for you.