It's not a case of style over substance here, but the Micra's best attribute is the way it looks inside and out
Overall Score 75/100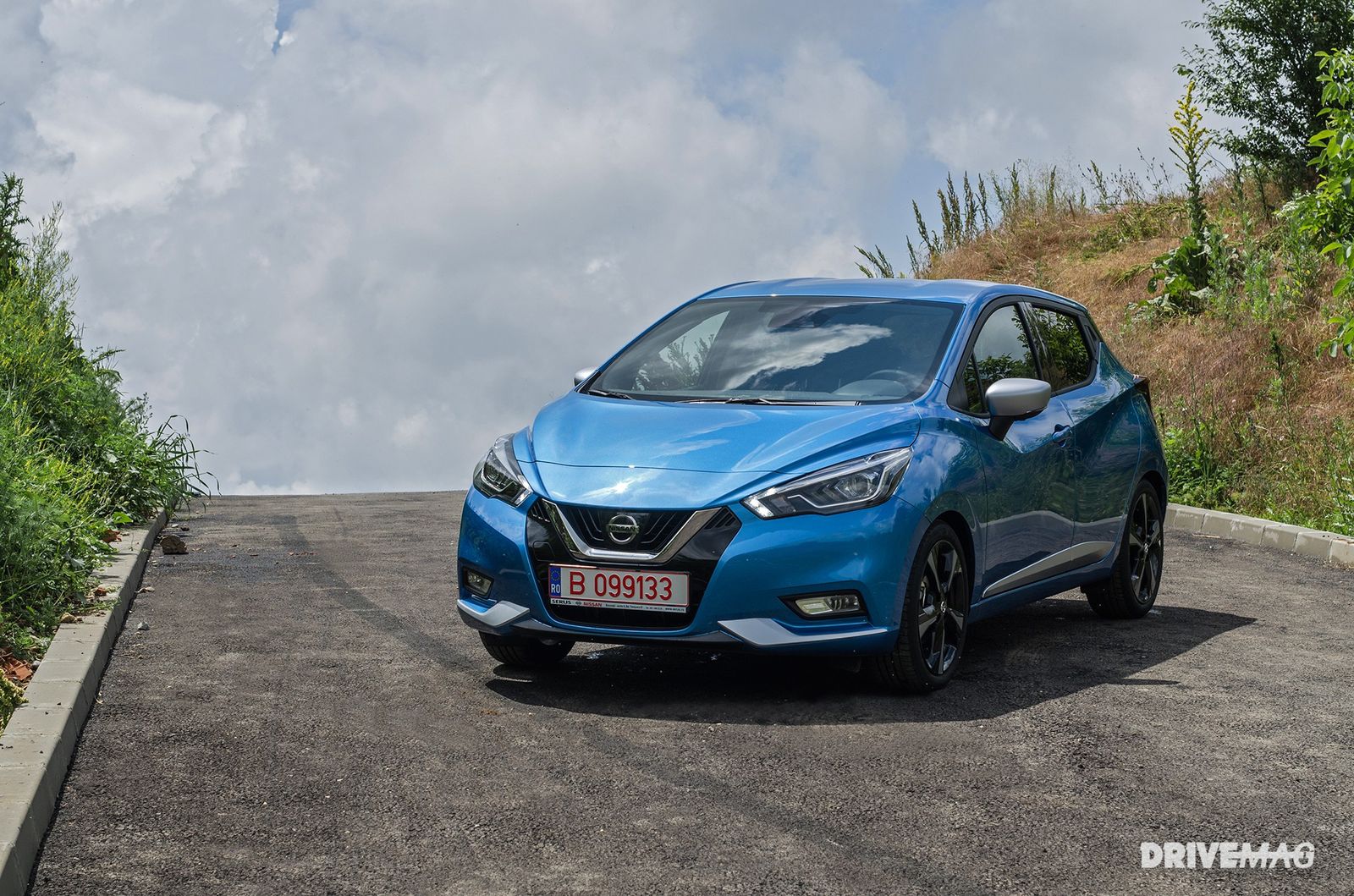 Nissan has taken the revolutionary route when penning its fifth-generation Micra – the all-new model is a major departure from the previous incarnation, a nasty Indian-built model that proved quite unpopular all throughout Europe.
This new one majors on interior and exterior style, but as I found out during my test drive of the car, there are some areas which aren't up to the level of its flamboyant styling.
When looking at this new Micra, you need to remind yourself that it's a good few thousand Euros more expensive than the model it replaces. And it is a much better car overall compared to the fourth-gen model, but not as good as similarly priced rivals.
Photos and walkaround video: Andrei Nedelea
---
IN BRIEF
RECOMMENDED FOR:
Sales Agents, Young And Single
CREATED FOR:
Urban Driving
HATS OFF FOR:
Comfort, Gadgets, Safety, Sound System
---
DRIVE
Powertrain 7/10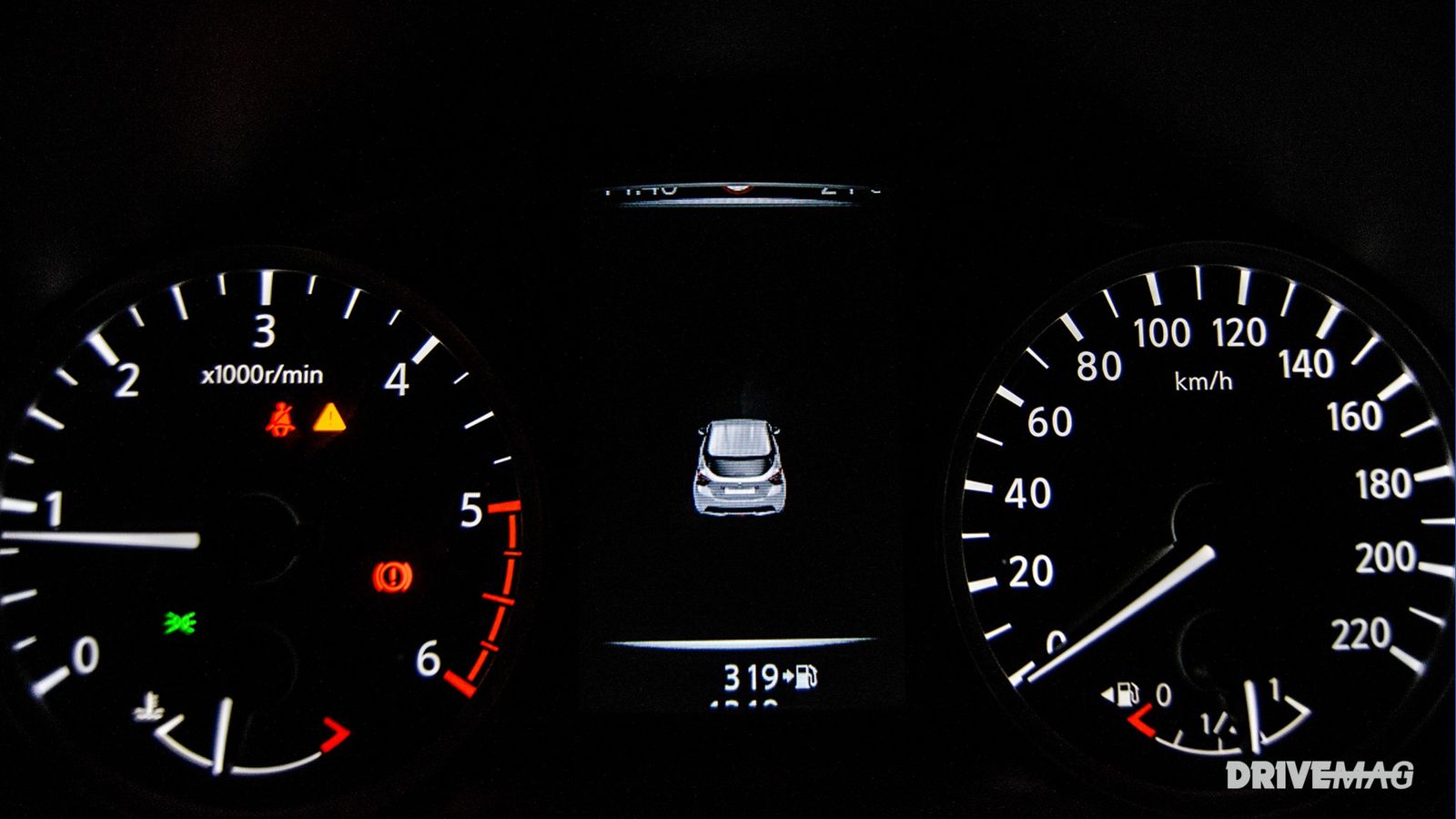 Our tester came with a Renault-sourced 1.5-liter diesel engine with 90 ho and 220 Nm. It's a staple unit in the Renault-Nissan group, used in most of its smaller offerings, and in this power output mated to a five-speed manual gearbox.
The engine itself pulls strongly enough, and feels brisk, but sometimes when you're not in its optimal power band, you will notice plenty of lag before it gets up and goes. The more you dip below 2,000 rpm, the more difficult it seems to be for the engine to pull.
The gearbox is nothing to write home about, either. It's about as good as that of a 2004 Peugeot – if you've ever driven one you'll know what I'm talking about – it's imprecise, the shift lever has far too much play when in gear and it sometimes sounds strained when you downshift without blipping the throttle.
---
Handling 7/10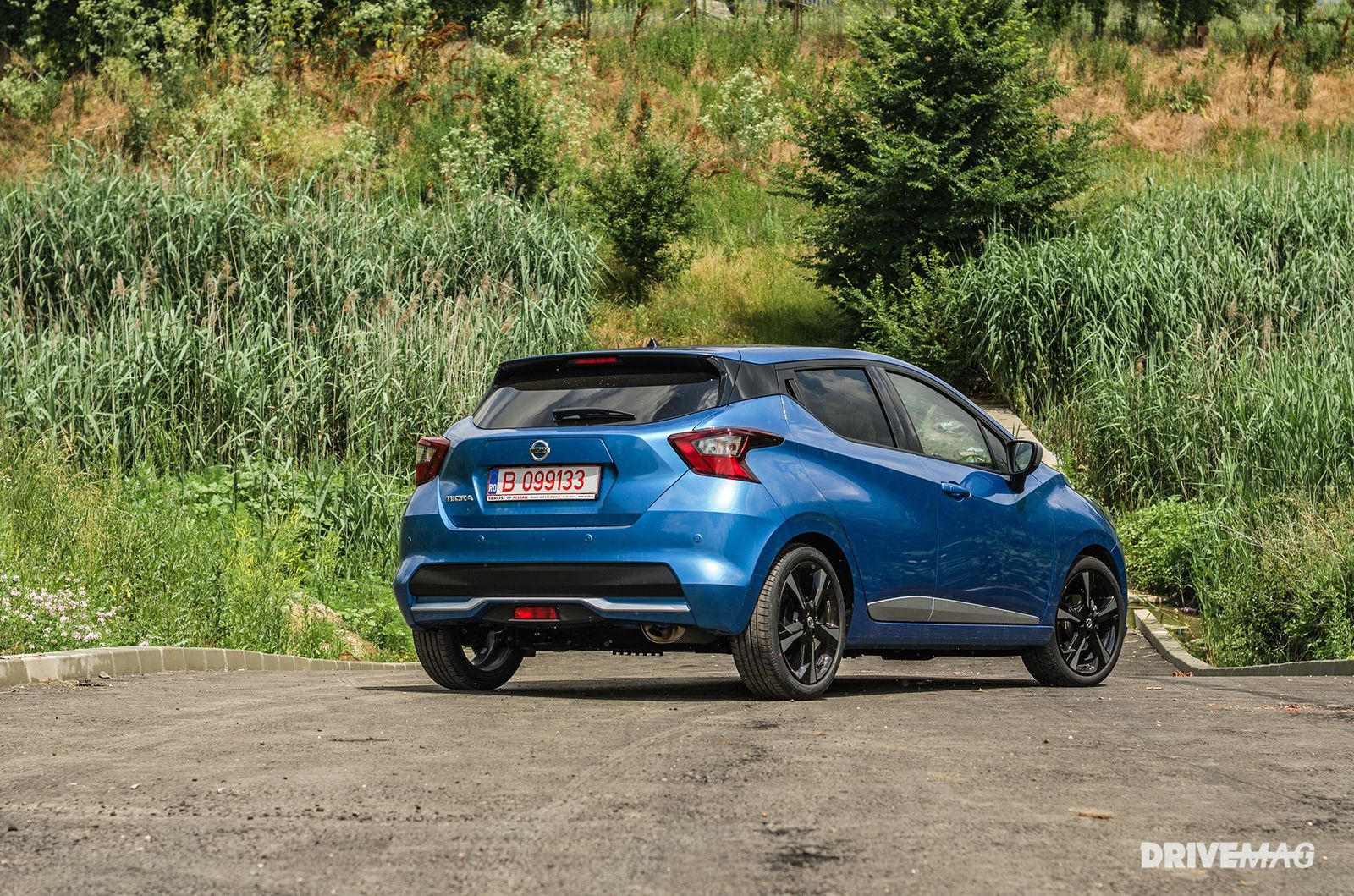 The Micra handles well enough for what it is, providing reassuring cornering capability with and an overall positive drive. However, its dead steering that's devoid of any feel and far too light, may put some people off; those who are looking for a driver's car had better look elsewhere.
The best compliment one can pay the Micra is that it's a safe, stable and drama-free car.
---
Safety 10/10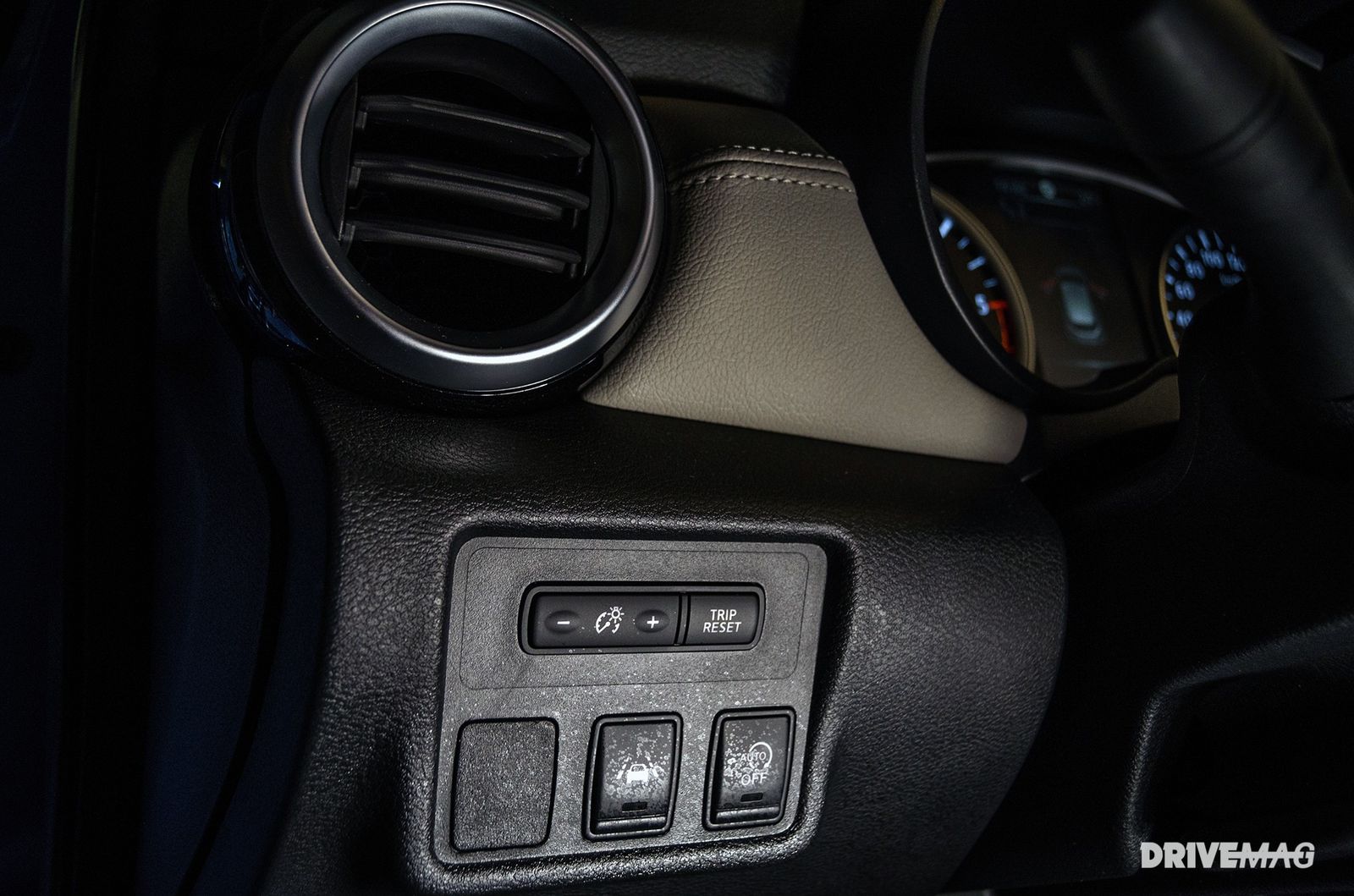 The Micra was recently tested by EuroNCAP and awarded a full five-star safety rating. Its adult occupant safety rating of 91 percent is really good, but it wouldn't have been enough to ensure the maximum score.
It's the slew of active safety assist systems that clinched it – especially the autonomous emergency braking which works up to higher speeds, it detects pedestrians and features a lane assist system too.
---
INTERIOR
Comfort 8/10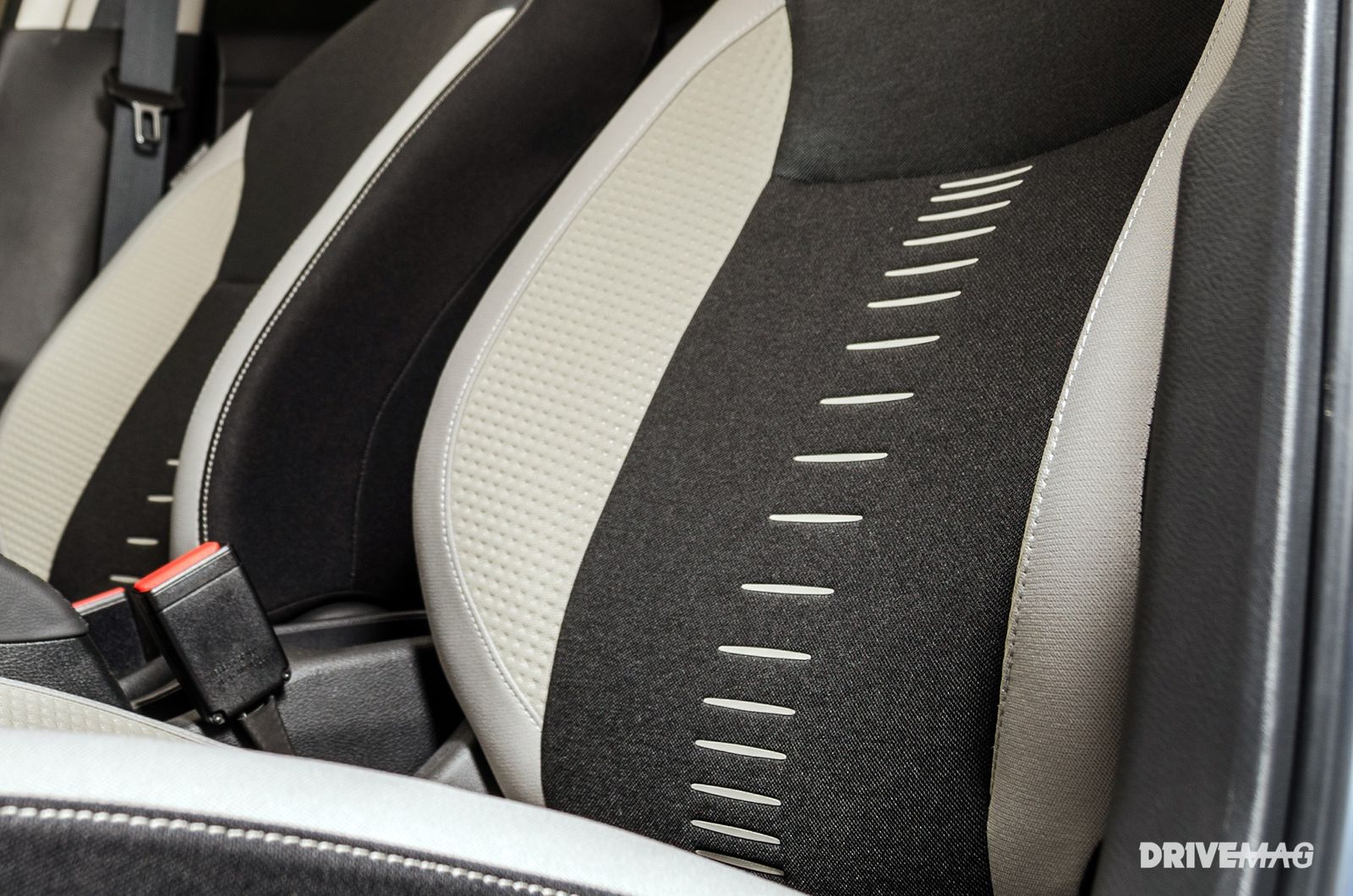 Nissan says a lot of attention was paid to making occupant accommodation a priority, regardless of said occupants height. The car was made with the European market in mind, so it's supposed to fit people of all sizes and shapes.
And there's genuinely a lot of adjustability in the steering wheel, as well as the seat – our top trim Tekna model also featured height adjustment which we say should be standard on all models because it makes the difference between getting comfortable and hating every minute behind the wheel.
The front seats are pretty good too, and the rears aren't bad either, but in the back you really can only carry shorter passengers, especially on long journeys. The car's tapering roofline really eats into rear headroom, and anybody over 175 cm tall will have to bend their neck in order to fit.
---
Quality 7/10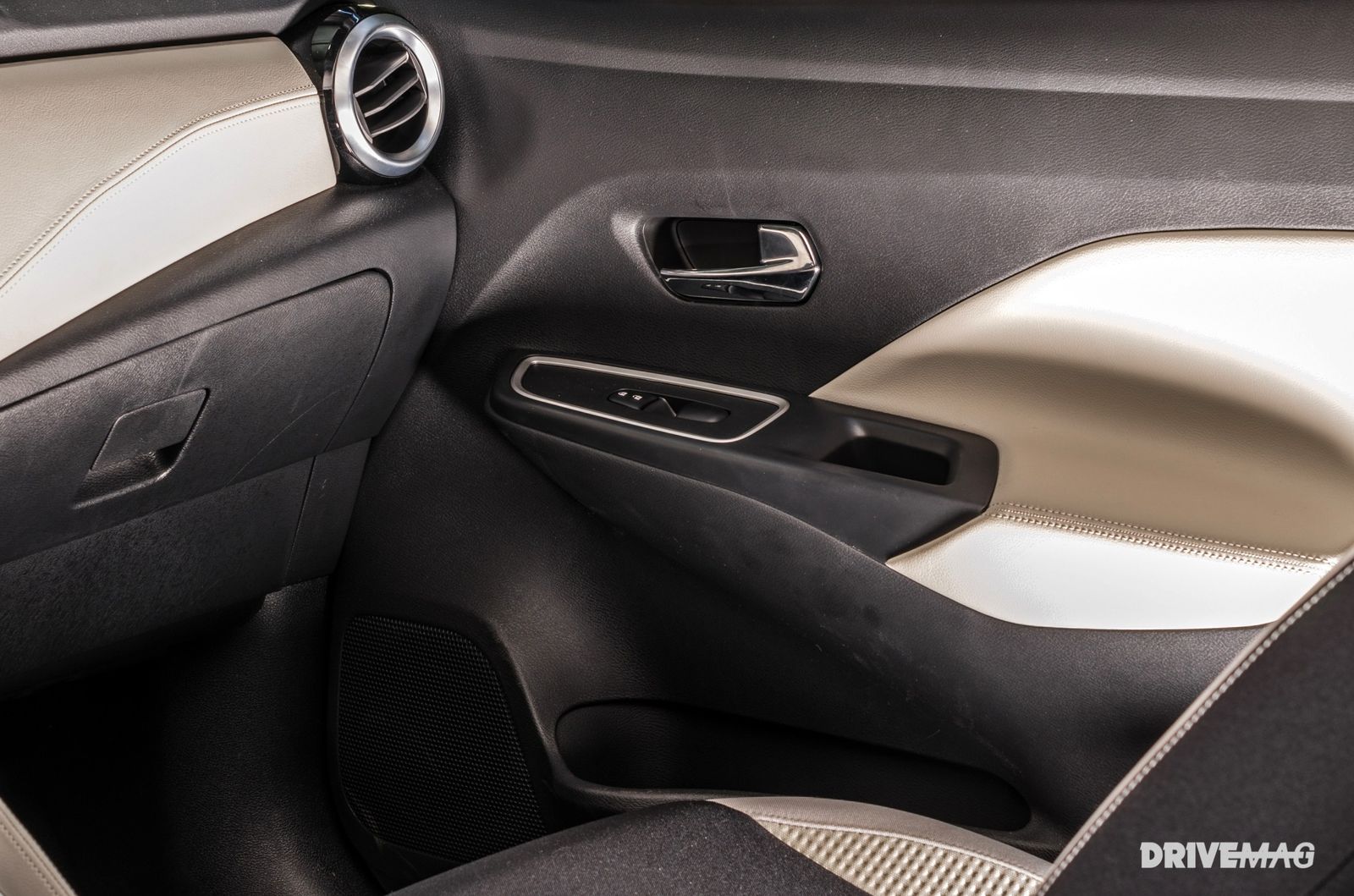 On first impressions, the Micra looks like a pleasant place to sit. Our Tekna trim tester's leatherette trim really helped lift the ambiance, but prod anywhere but the squishy faux hide, and you will be greeted by scratchy and quite hollow sounding plastic. Such harder materials are usually chosen because they're cheap and durable, but our tester (which had only done 1,200 km) already had scratches on literally all of its door cards – look at Hondas if you want to see scratchy plastics done right.
---
Practicality 6/10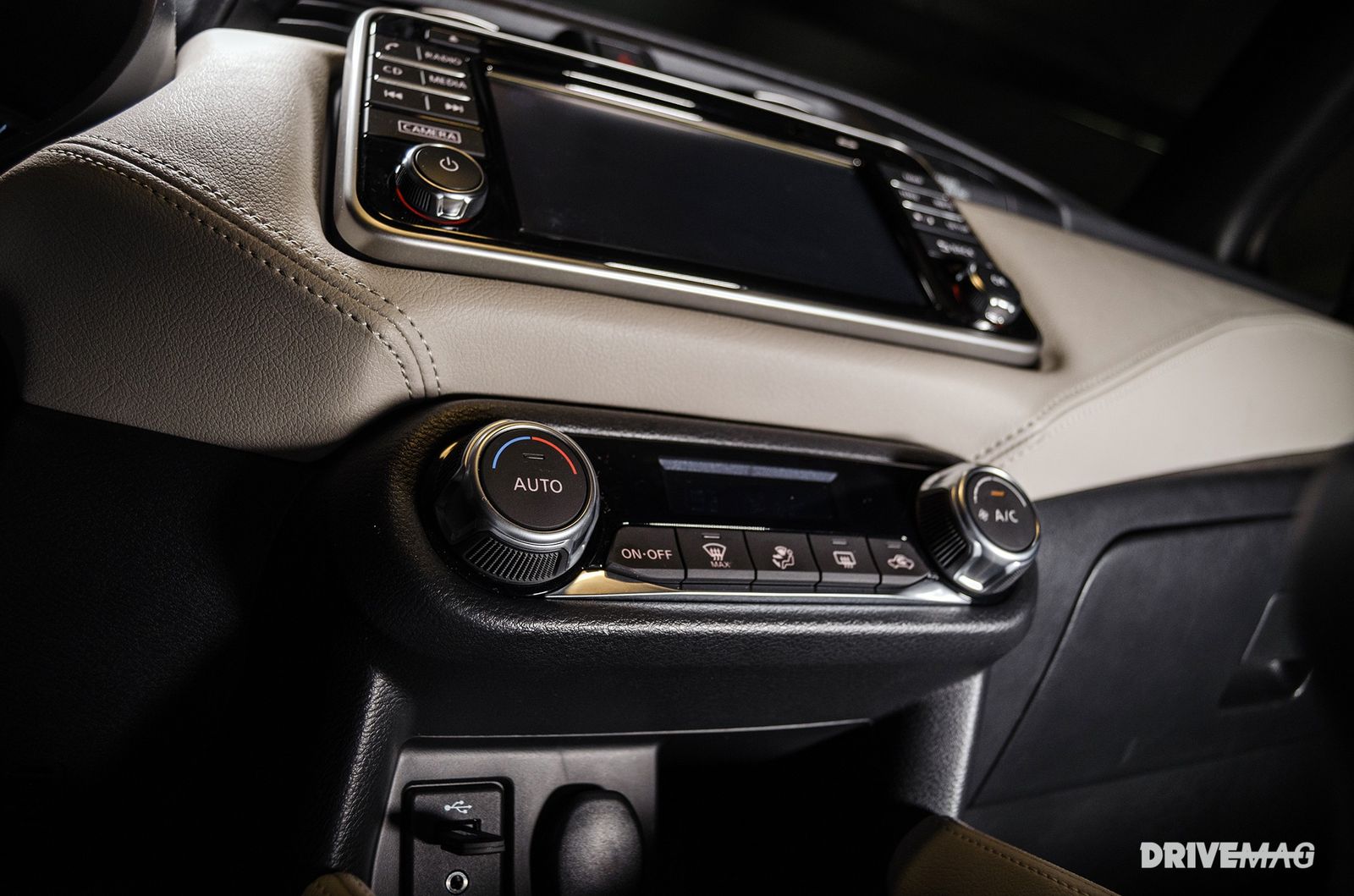 We'll have to knock some points off here because you cannot get the Micra, regardless of trim or how much you pay, with a center armrest for the front passengers. Heck, even a Dacia Sandero has one of those on the options list, and it's good for not only resting your elbow, but also providing a handy stowage space for your essential bits.
There are also no door pockets for rear passengers, and in order to lift stuff into the boot, you have to clear one of the bigger lips we've seen in a while on any car. It seems like it'd be quite a chore to lift heavy items over it – otherwise, the boot itself is of a decent size (300 liters), and it can be extended by lowering the split-folding rear bench (to 1,004 liters).
---
Infotainment 7/10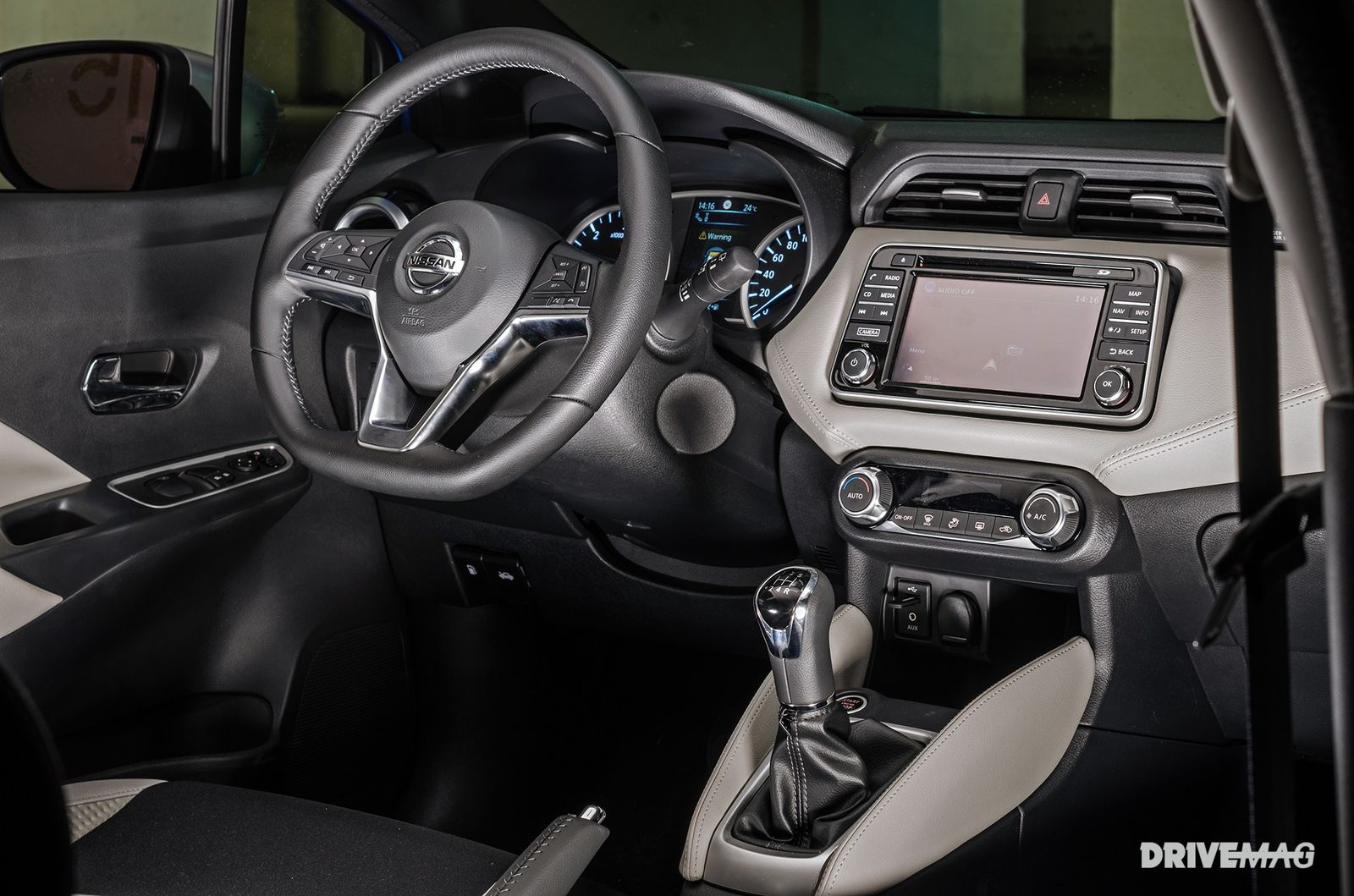 The infotainment in the new Micra is operated through a seven-inch touchscreen which is not on par with the best current systems – it's not even as good as Renault's R-Link system, although it does beat it in terms of touch response and menu structure.
And I also wasn't able to stream music through my phone through it – I tried the USB connection, as well as Bluetooth, but couldn't get it to work.
---
BUDGET
Efficiency 7/10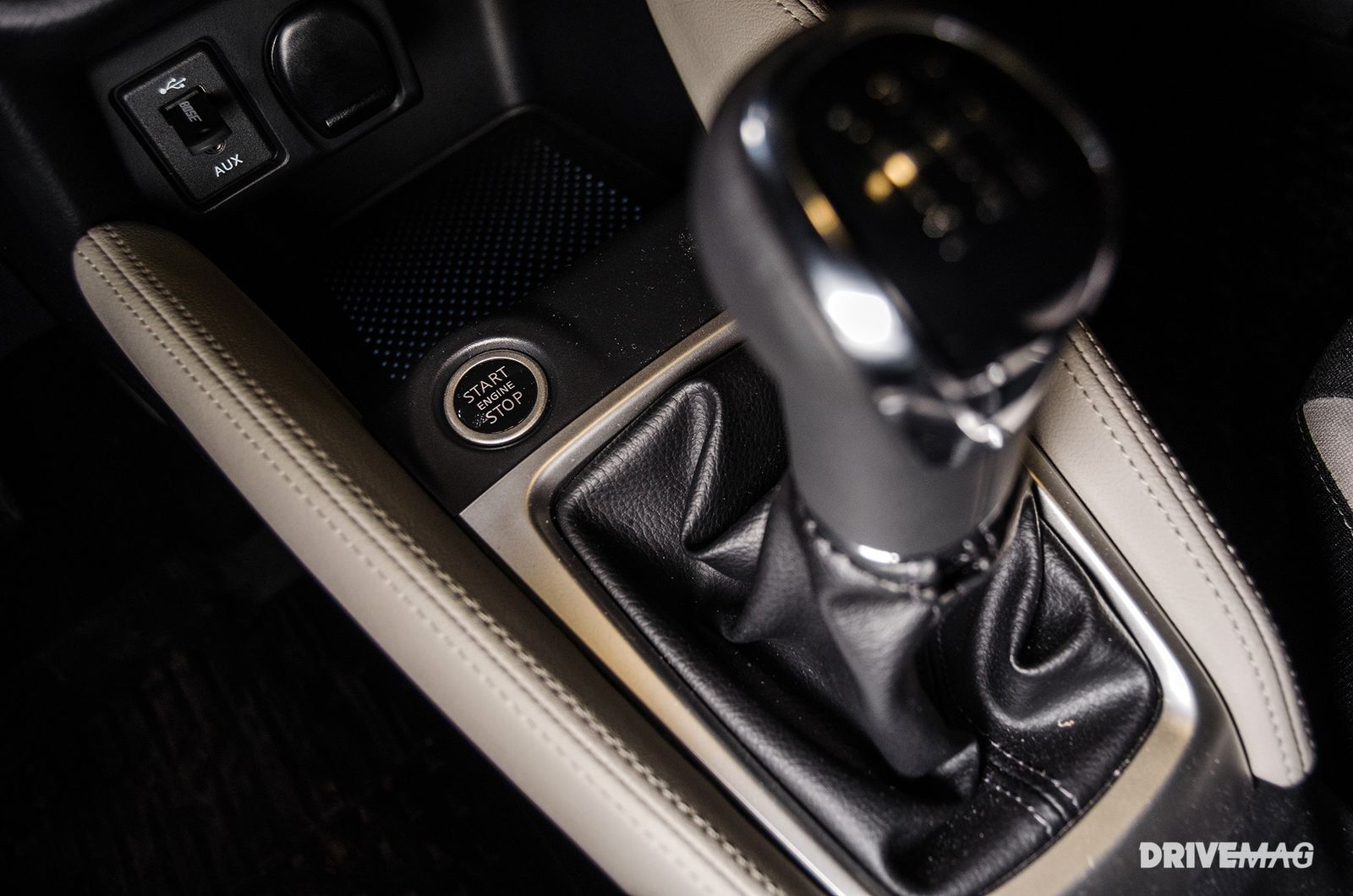 Nissan claims its oil-burning Micra should return 3.5 l/100km when fitted with the 17-inch rims that are standard on Tekna models. However, I got over twice that during my exclusively urban drive, although I didn't even attempt to drive it economically.
Realistically, if you drive it in mixed conditions and don't have a leaden right foot, a value of around 5 l/100km is about the most you could hope for. Take it out of the city and drive it under 90 km/h constantly and it will dip below 4 l/100km, but not in mixed conditions like Nissan's laboratory tests suggest.
---
Equipment 9/10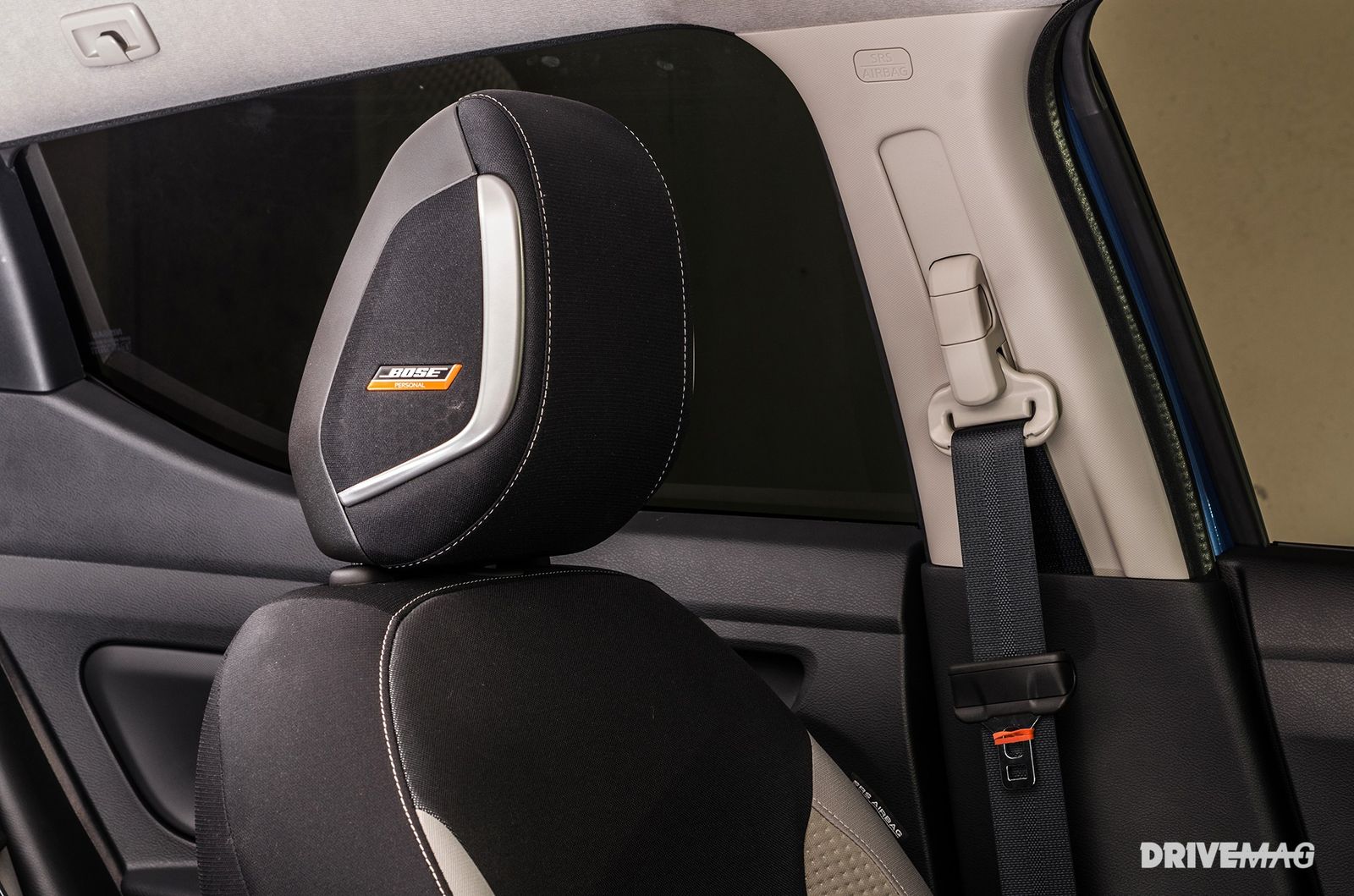 Driving the top of the line Tekna trim vehicle, you're really not missing out on anything. It comes with everything you've come to expect in new cars, even LED headlights. But the complete absence of a center armrest and electric rear windows cannot be overlooked in a class where all rivals offer these.
One feature it has and most competitors lack is the 360-degree view system which uses four cameras around the car to give the driver a bird's eye view while parking – even if the camera definition is poor (and not helped by the screen), you can use it quite successfully in many situations; don't rely on it too much, though, specifically as the low-def screen and cameras might make you mistake what you're actually seeing.
The Bose sound system, which features speakers embedded in the driver's headrest, sounds pretty good, but I didn't really get the 'concert experience' it's supposed to provide, even using the Nissan music USB stick.
---
Acquisition 7/10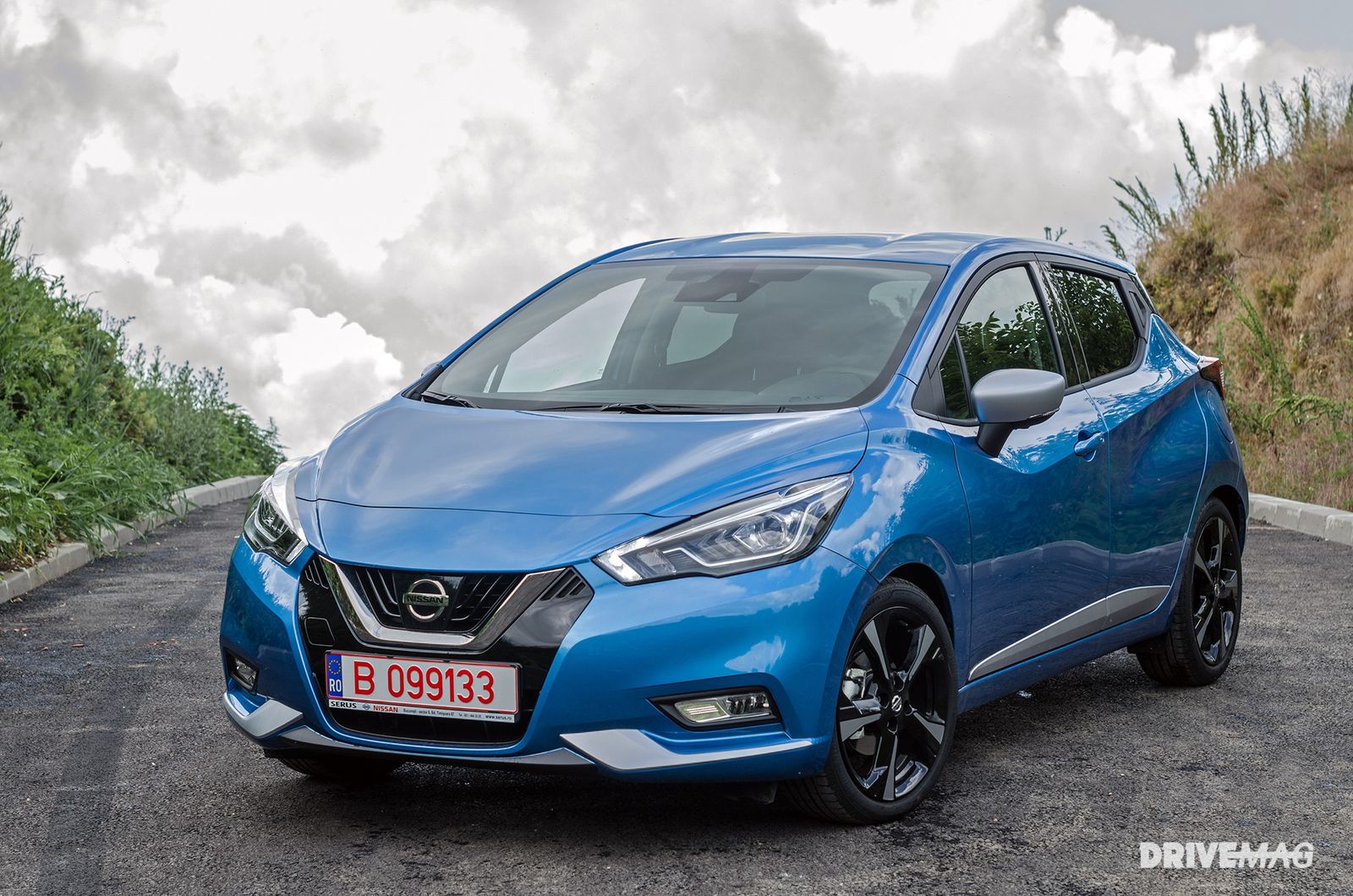 The Micra will appeal to those who want to be noticed even when driving a supermini (or subcompact). It too has jumped on the customization train, so you can now opt for all sorts of colored trim bits inside and out which can result in some quite spectacular looking cars.
It looks really bold and stylish both inside and out, it's quite comfortable (for the front passengers) on longer journeys, it's a doddle to drive (perhaps a bit too easy for some…) and comes packed with tech.
The diesel engine we tried is as good as it's ever been, but it kind of doesn't suit the character of the car – the 900 cc straight-three turbo would probably make an even better city driving companion than the oil burner.
Oh, and the 17-inch rims fitted as standard on the Tekna model do their bit in ruining the ride and efficiency, so you could do without them – the company offers the exact same design on 16-inch rims and while it's hard to tell them apart, the smaller ones make all the difference.
So if its style, character and tech are enough to win you over, then the Micra is certainly for you. But if you want the very best that this class has to offer, your search can't and won't end with it.