Another blip on the small crossover radar
Overall Score 80/100
Opel has swapped owners, moving from under General Motors' wing straight into PSA Peugeot-Citroen's plumage. But this move was foretold by Opel asking Peugeot to build the new Crossland for it way before the takeover, alongside the 2008 and Citroen C3 Aircross at the French automaker's plant in Zaragoza, Spain.
Why am I telling you this? Well, you feel the Peugeot connection all through the Crossland X, especially since it uses the same powertrain and platform as the two aforementioned crossovers. That's no bad thing because, at least in as-tested 1.2 turbo 110 hp guise, it's a pretty nice car – a bit dull and enthusiast-proof, but competent at moving people and some of their things around fairly quietly, comfortably and efficiently.
Its styling immediately marks it out as an Opel/Vauxhall, though, bearing the brand's latest family fascia look. They've even gone to some lengths to make it not-boring-to-look at, by giving it a floating roof effect (the bottom of the C-pillar is cut by the rear light) and bold front and rear light cluster design – it's not exactly a looker, but there are enough design details to not make you want to look away.
And the same goes for the interior which is a bit of a mixed bag. The design is quite pleasant and uncluttered, but materials are for the most part below average in terms of perceived quality – fit and finish it not the greatest, either.
Crossland X is designed to slot under the Mokka X in Opel/Vauxhall's range, so it does without all-wheel drive and is really a strictly on-road kind of vehicle, in spite of its apparently raised ride height and chunky styling.
---
IN BRIEF
RECOMMENDED FOR:
Families, Seniors
CREATED FOR:
Highways, Urban Driving
HATS OFF FOR:
Engine Power, Ergonomics, Luggage Space, Passenger Space
---
DRIVE
Powertrain 8/10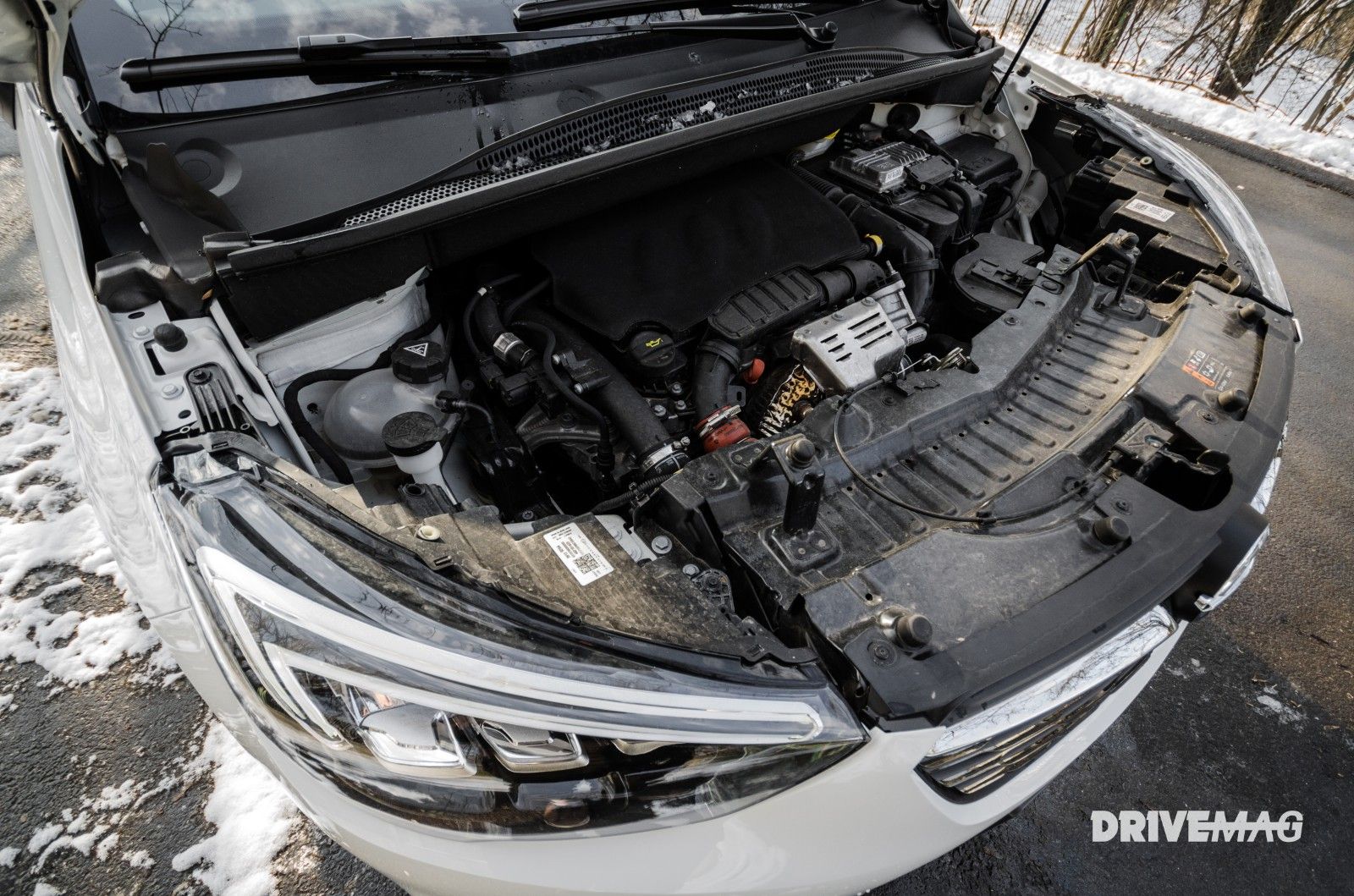 Our Crossland X tester was powered by a 1.2-liter three-cylinder turbo gasoline engine with 110 PS, driving the front wheels through a six-speed torque converter automatic.
The engine itself is shared with other PSA group cars and in the Crossland X it feels about the same. In terms of actual shove, the unit is brisk enough, but where it loses out is in the smoothness and refinement departments – it sends way too much vibration into the cabin and it sometimes feels just downright gruff, a byproduct of it being a three-pot.
Transmission-wise, the six-speed slushbox is not fast, but it shifts smoothly enough most of the time. It sometimes refuses to kick down and seems to try to keep you in too high a gear, making the engine feel very juddery.
Other problems stem from how stop-start was implemented; when the car is stopped at a set of traffic lights, left in drive and with the foot on the brake, whenever you lift to set off the car jolts forward in a slightly alarming fashion. This, coupled with the fact you don't need to have your foot on the brake to move the gear selector could result in you unwillingly nudging cars next to you.
---
Handling 7/10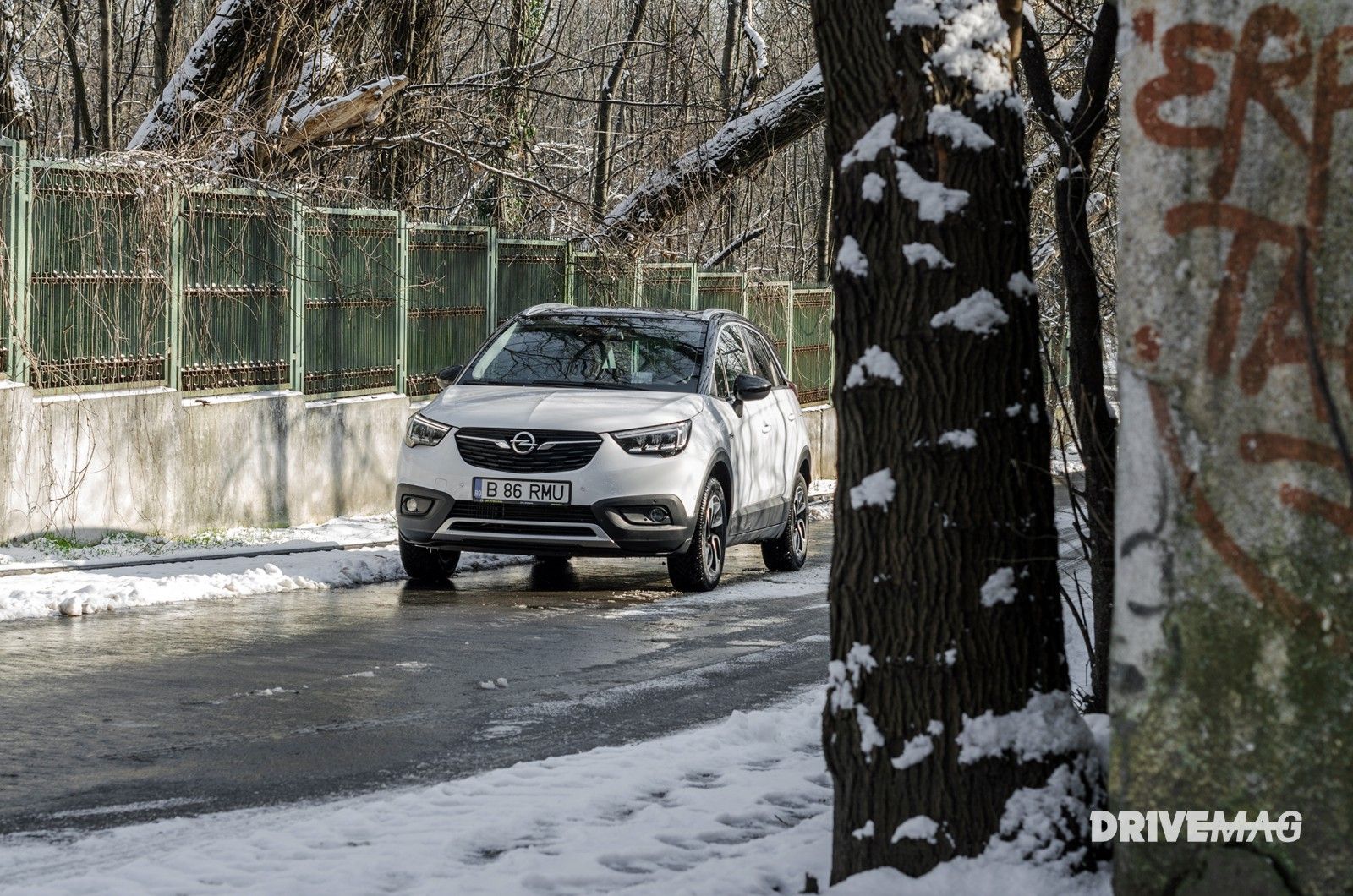 The Crossland X has decently sharp steering on center (you don't need to constantly saw at the wheel at speed to keep it going straight), but once you do start to turn the wheel it feels like you need to apply more lock than is nowadays the norm.
But the handling itself is safe and predictable, and the car always safely understeers when you overcook a corner. You don't really feel when the front wheels let go, but you do notice the trajectory change right away.
The car also rolls a lot through corners, but the tradeoff is pretty good ride comfort in most situations. Oh, and it's really rather useless off-road. Sure you can take it on a moderate muddy country track, but nothing too rutted because since this is a strictly front-wheel-driven vehicle, it will bog down rather quickly.
---
Safety 9/10
EuroNCAP gave the Crossland X the full five-star rating, thanks to its six standard airbags (not including knee airbags), although it lacks standard AEB which is why it can't get our maximum score in this category.
Electronic aids include the usual ESP and ABS, as well as cruise control with speed limiter, and a lane departure warning system as well.
Overall it scored 85 percent for adult occupant protection, 84 percent child protection, 62 percent for pedestrian safety and 57 percent in the safety assist category.
---
INTERIOR
Comfort 8/10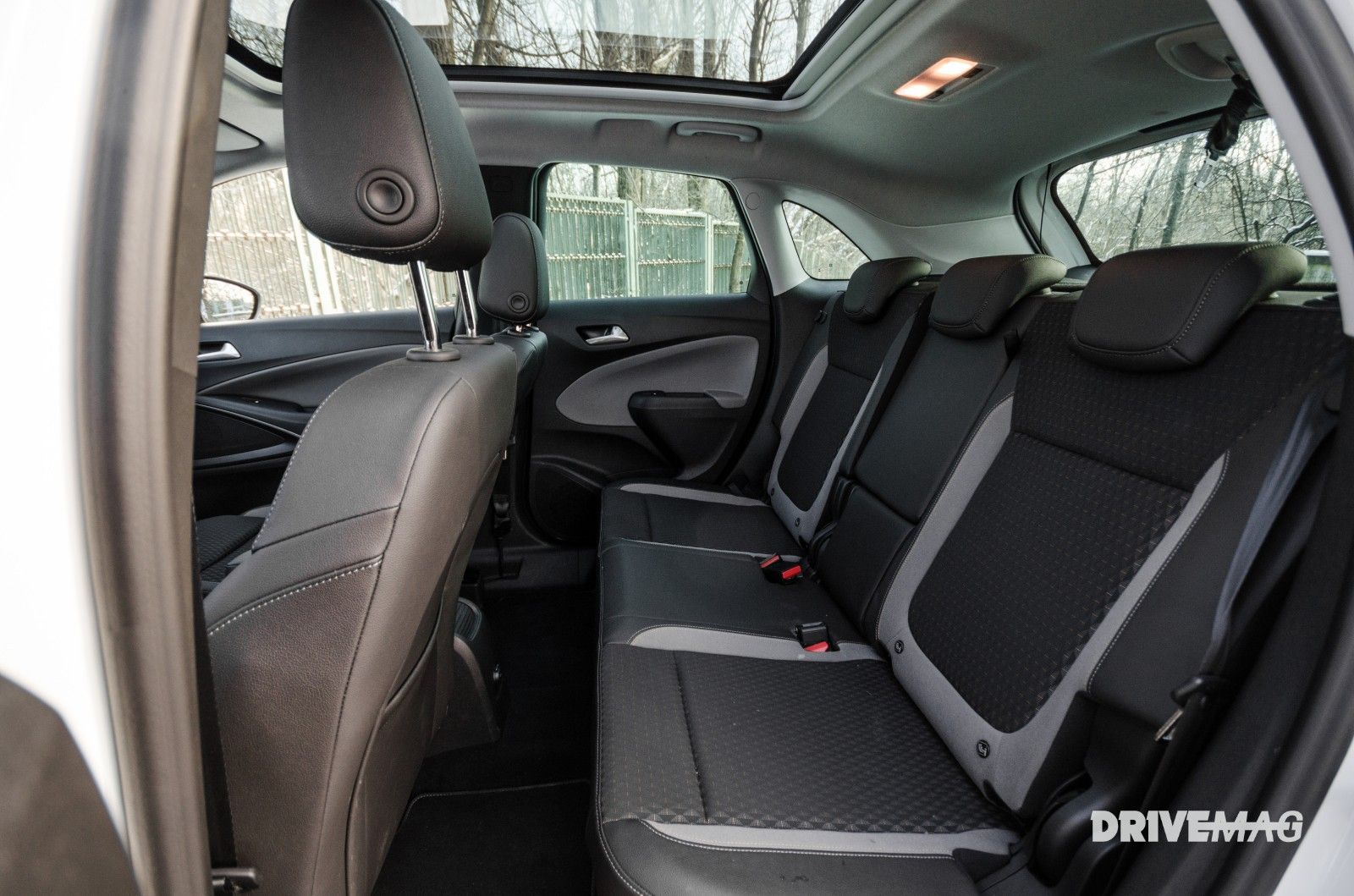 One of the Crossland X's main traits is how soft its suspension is. This results in quite a floaty-feeling ride which is pleasant for the most part.
Some bumps and potholes to cause a bit of a racket in the suspension, but most of the time it is quite serene to travel in.
The seats are not great, though, and for my taste were a bit too firm and a bit too narrow. Lateral support is also not very good and the driver's seat doesn't go low enough, although you can get comfortable thanks to the tilt and telescoping wheel adjustment.
Space is plentiful inside the Crossland X: head, shoulder and knee room are all very good and you could actually carry four people plus driver fairly easily, although for longer journeys you're better off with just two rear occupants.
---
Quality 6/10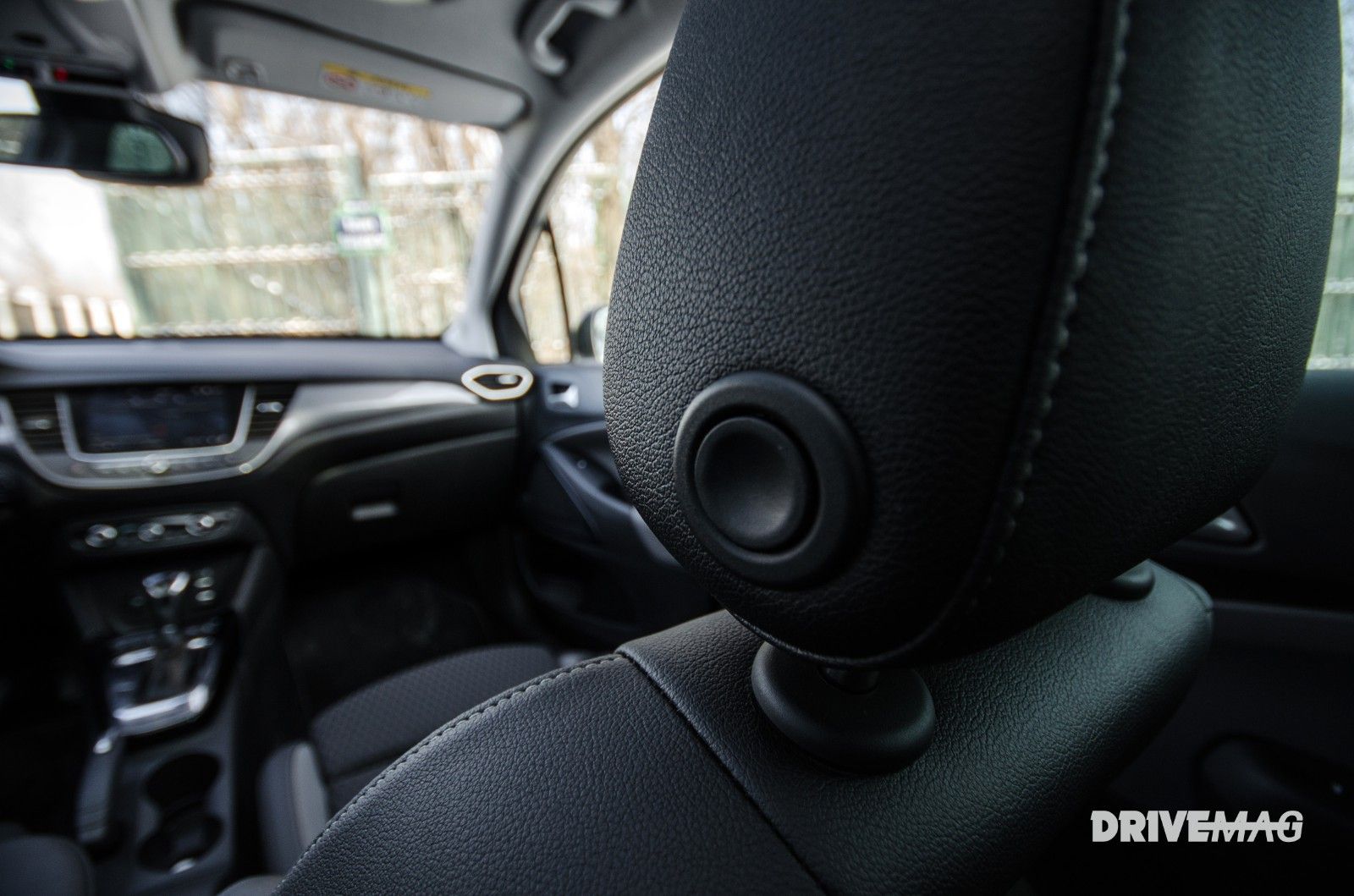 The Crossland X is at the same quality level as its sister vehicles, the Peugeot 2008 and Citroen C3 Aircross, but it somehow feels the cheapest out of all of them. Aside from the top of the dashboard, all plastics used throughout the cabin are highly scratchy.
Assembly quality is good, though, for the most part. I noticed a few issues with the car, though, namely the trim around the panoramic glass roof did not fit properly, the passenger's seat violently vibrates at idle and the quality of the glove box lid is atrocious.
All in all, it is a good interior that's nicely designed, but it's one which looks better than it feels. It's not a bad place to travel in, but plush-feeling it is not – it lacks the design flair of the C3 Aircross or the more sophisticated look of the 2008.
---
Practicality 9/10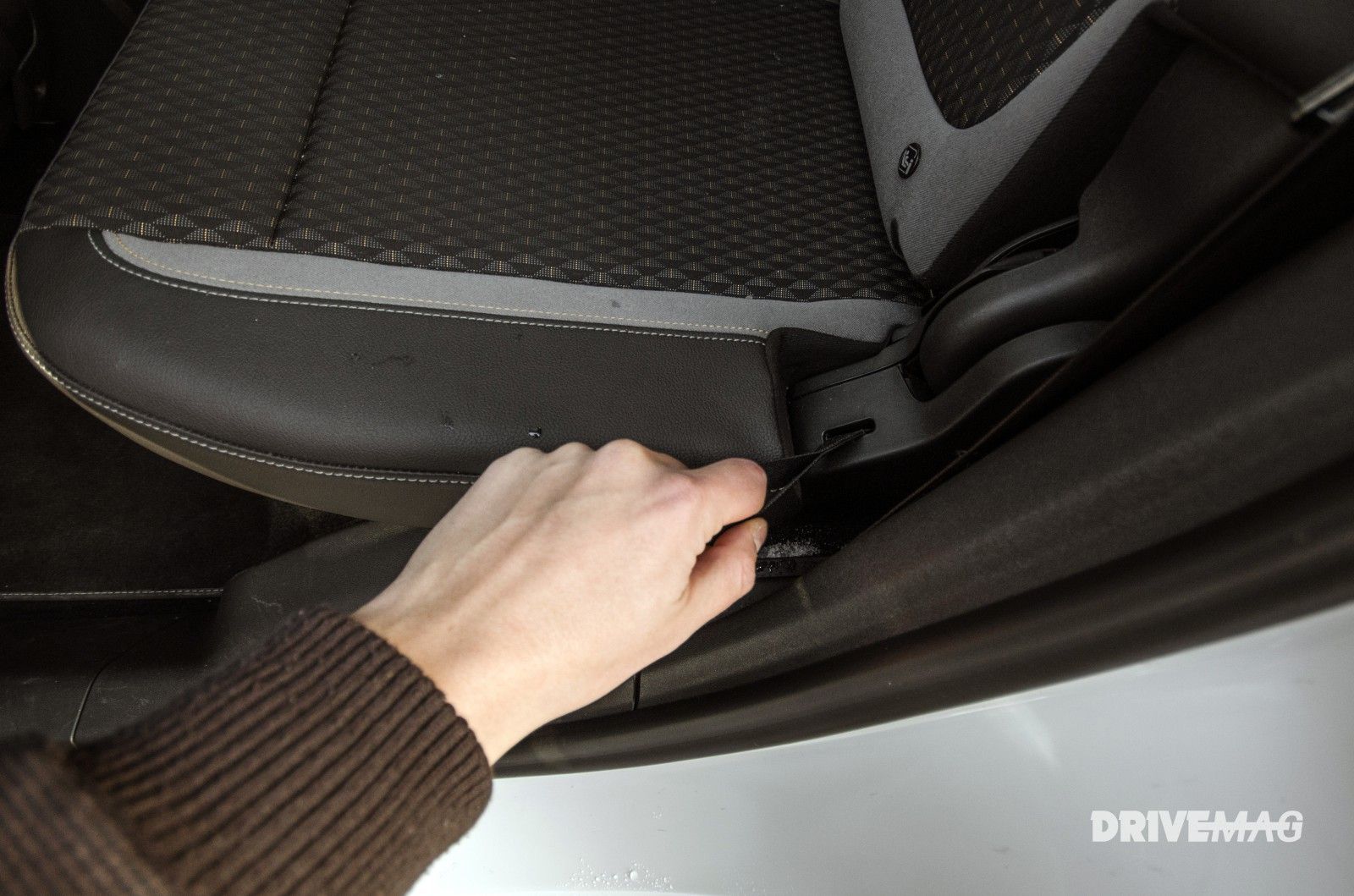 With large door bins, a large glove box and plenty of storage space inside the occupant compartment the Crossland X feels rather practical. It also has one of the larger boot capacities in its segment, 410 liters, which puts it ahead of rivals like the Ford Ecosport or Mazda CX-3.
It makes great use of space overall, the Crossland X, and also generally feels airy and not claustrophobia-inducing. Ergonomics are also very good, a high point of this cabin.
---
Infotainment 9/10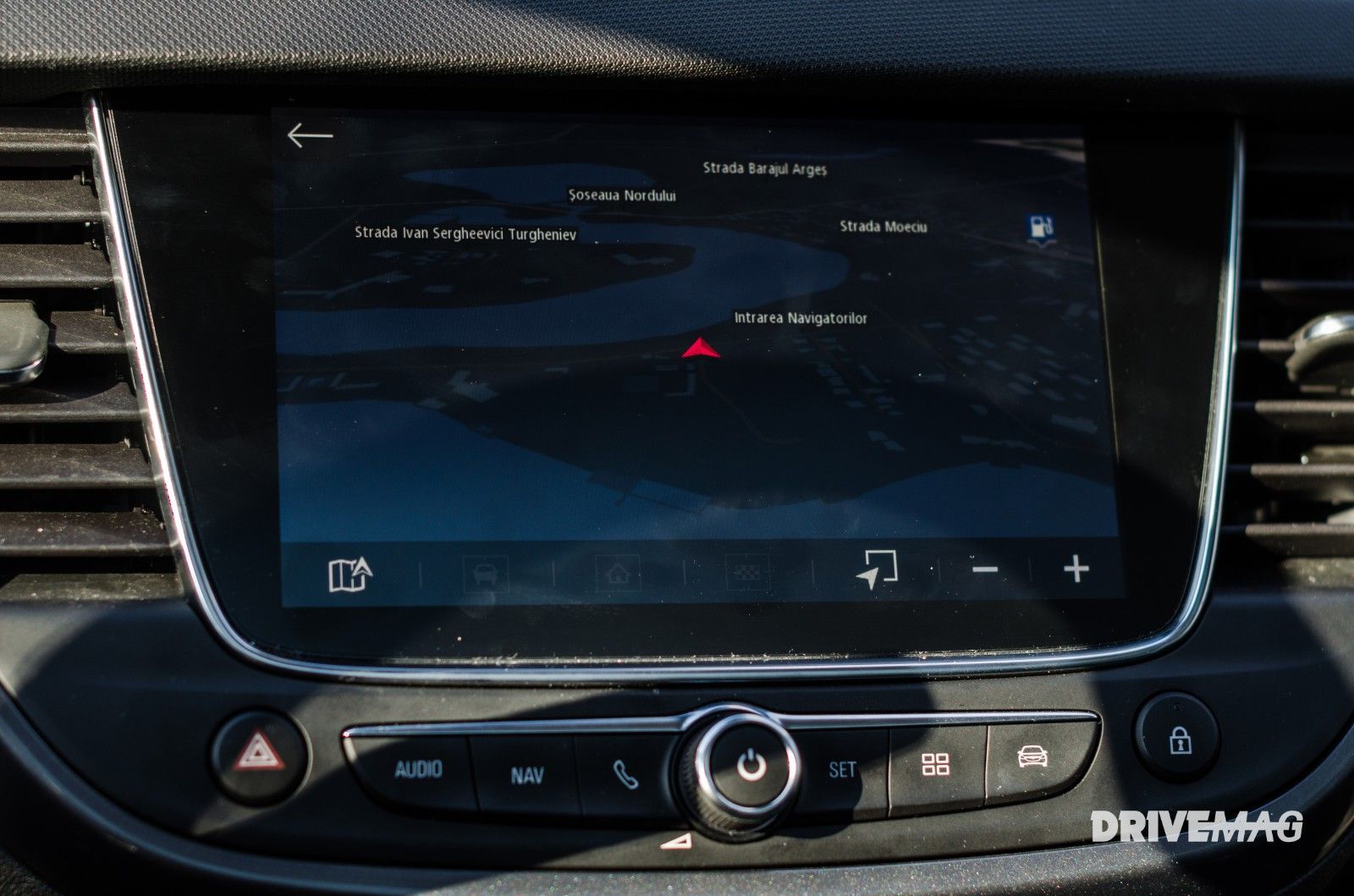 Our tester came with an eight-inch touchscreen sporting Opel's latest infotainment system which comes Apple Car Play- and Android Auto-ready. It also had sat-nav which is actually pretty good and the screen through which everything is operated is one of the better ones in any car at any price point.
Sticking to screens, our top trim level tester also had a (visibly PSA-sourced) head-up display which shows the usual speed and nav details so that you don't have to take your eyes off the road.
---
BUDGET
Efficiency 8/10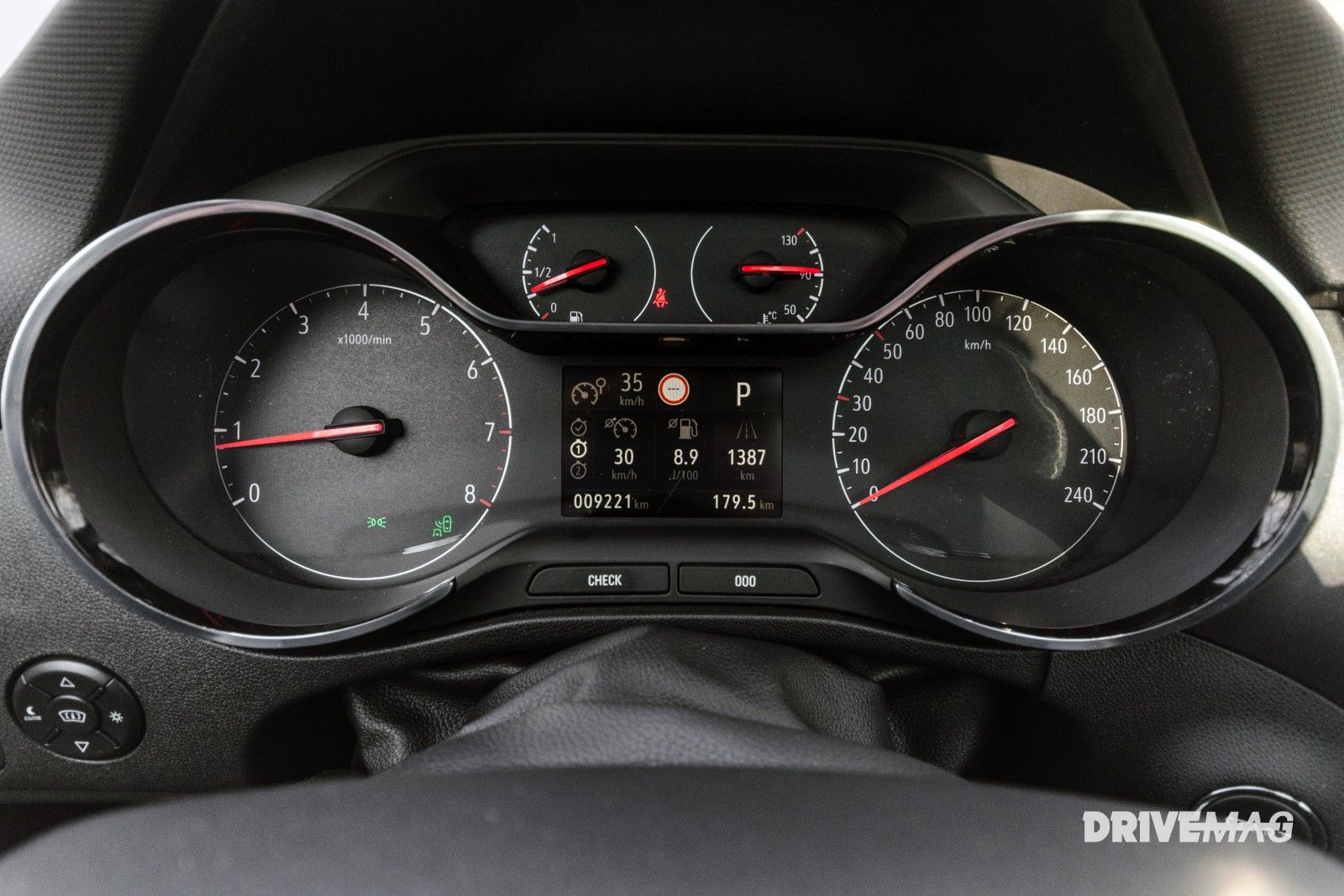 During my exclusively in-town test drive of the Crossland X, the vehicle averaged just over 9 l/100km and considering the fact that I drove it with a pretty heavy right foot, it isn't a bad performance at all.
You can, if you're careful, make it drop below 8 l/100km in town if you're really gentle with it and it should obviously drop more if you go for a leisurely cruise out of town for the weekend.
---
Equipment 9/10
Our upper trim Innovation tester cost nearly €21,000 which is much more than the car's €12,920 starting price and this isn't even the top of the range model. However, it did have pretty much all options possible fitted to it.
It had full-LED headlights with automatic high beam function, 16-inch alloys, automatic gearbox, panoramic glass roof with electric blind, part-leather upholstery, dual-zone climate control, heated seats, steering wheel and windscreen, as well as wireless phone charging and lane departure warning.
---
Acquisition 7/10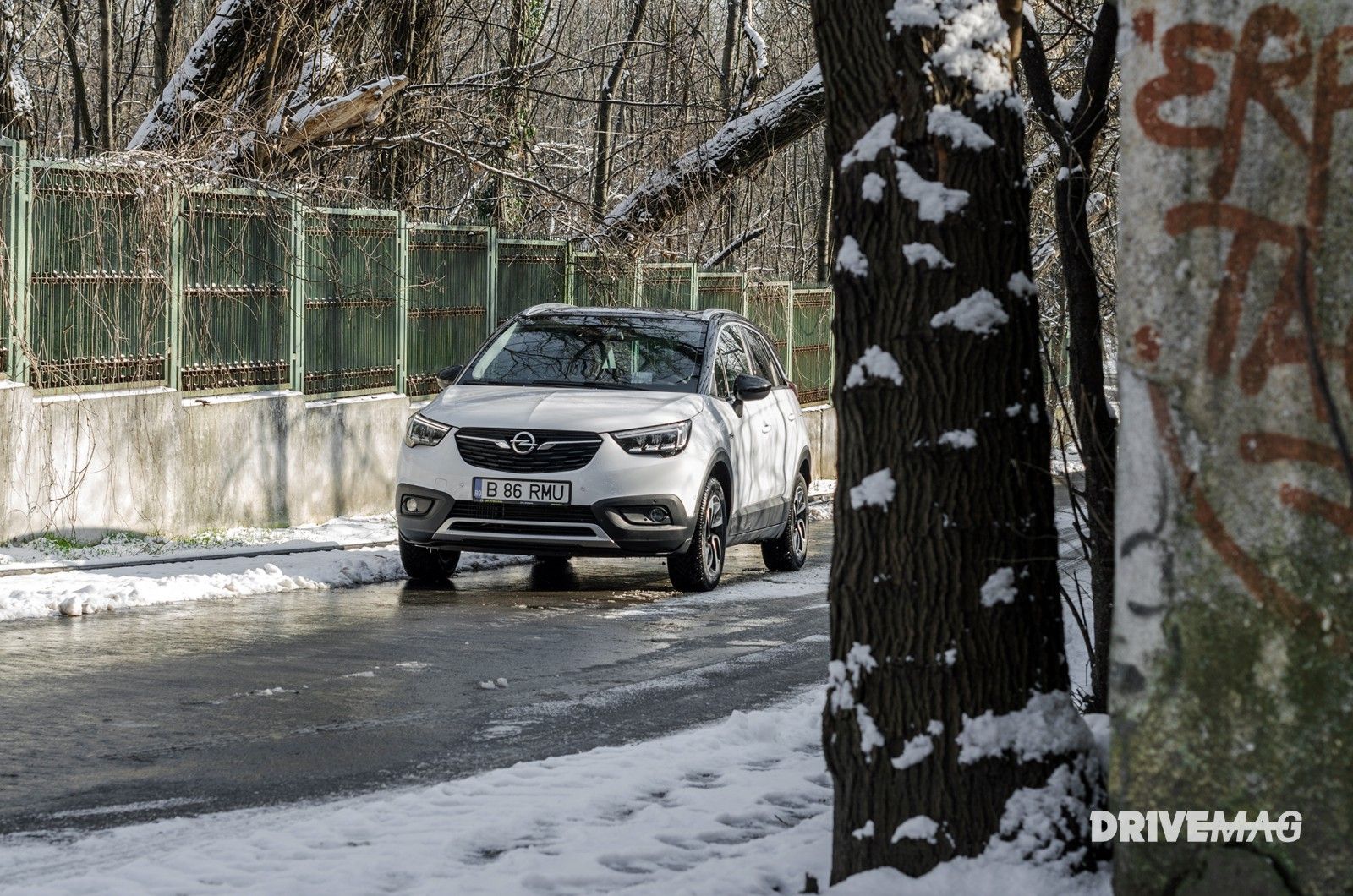 This is where it gets tricky for the Crossland X. It is definitely a nice little car overall that looks quite funky and modern from the outside, has a decent interior and packs a decent helping of tech, yet it's not as appealing as its PSA group brethren.
While there is little to differentiate it from its platform sharing stablemates in terms of the way it drives and feels on the road, the other two cars have a little more je ne sais quoi than the Crossland X does, especially once you climb aboard.
You'd buy if if you were explicitly looking at the Opel/Vauxhall brand and didn't want to spend any more on the (older, slightly larger and more expensive) Mokka X, especially if you were planning on buying it without that model's optional all-wheel drive.
It's a decent small family ferry, that's quite comfortable, stylish from the outside and fairly affordable to buy if you don't tick every single option like our tester had.